Home » India »
To other countries, I may go as a tourist, but to India, I come as a pilgrim, said Martin Luther King, Jr. and rightly so. Diverse, exquisite, chaotic, intoxicating and splendid are just a handful of the adjectives used to define the world's largest democracy and the second most populous country. India is definitely all this and much more.
This colorful country is a must-visit place on every travel itinerary with all its splendor, vastness, bountiful nature trails, buzzing cities and rich countryside. So here we have compiled a few tips which would come in handy, in case you decide to take this ultimate travel plunge, which could very well turn out to be the trip of your life.
Planning and other details
Be open-minded, but make sure to pre-plan your trip and do adequate research on the places on your itinerary, routes, hotels to stay, climate etc. It is preferable to book things in advance by online means- it would save you from scams, last minute hassles. Have a blueprint of a plan but keep a bit of leeway. The local hotel staff, you are staying at are usually your best bet for sourcing authentic information on places to visit, to eat and to shop.
Pack your bags taking into account the prevailing weather conditions. India experiences vastly varying weathers, the summers are sultry and humid in the western and southern parts of the country, while winters are on an extreme end in northern India. After hot summers comes Monsoon with pouring rains (June-Sept) followed by cold winters lasting from November until February. If you are a foreign national you can make use of the tourist quota for railway tickets.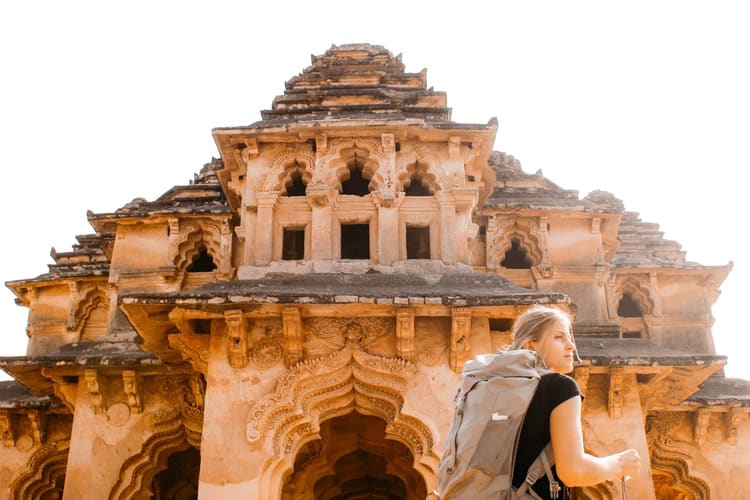 It is prudent to keep minimal/only required amount of cash with you. ATM services and other instant banking options where most of the international cards are accepted work well and you can easily exchange your amount into Indian currency. Make sure to keep your valuables always guarded and at your side. Use pre-paid taxis whenever possible to avoid bargaining hassles and rate card issues.
Going in and about
Though English one of the official languages of India, you are likely to encounter a 'wide range of English accents', depending on which part of the country you find yourself in. The trick is to be open and understanding. Also learning a few basic Hindi wouldn't harm. Here are some useful phrases:
Namaste: hello

Kitne paise: how many bucks

Thoda thoda: little

Maddat: help

Accha/Haa: okay
After landing
Know by heart the name of the locality of your accommodation, and contact number in case of emergencies. India is really immense, colourful and enticing but don't try to pack too many things in a limited amount of time. The complaint of Burnout/fatigue especially from first-time visitors is very real and frequent.
Getting around
Make use of public transport. Metros, Buses, Local trains all work fine, but be prepared for crowds everywhere and you might get squished on conveyances especially during the peak hours of commute.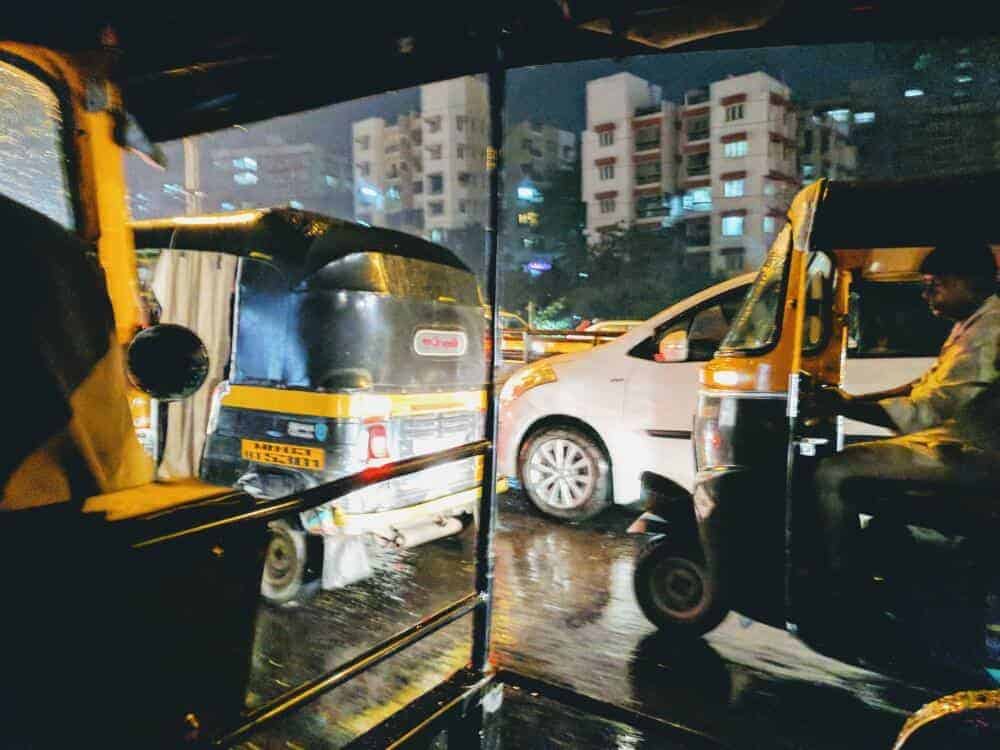 Always know the nearest landmark for your destination if you board a rickshaw, tuk-tuk or taxi. This is always guaranteed to work, rather than trying to explain street/hotel/building name. When you get there, instruct them where to exactly drop you or walk off the short distance yourself. While traveling, do make use of GoogleMaps so that the driver won't trick you into paying more by exaggerating the distance.
Dressing tips
Dress decently and guardedly to avoid unwanted stares and attention (esp for women). Long Kurtis, Salwar Kameez, comfortable T-shirts, normal fitted trousers and related stuff are good options. Rule of thumb is to wear clothes that keep your shoulders, chest, and legs covered. Try your hand at wearing a Saree (traditional Indian wear) if you get a chance. Some religious places and monuments have a strict code of attire; do make sure you know of the requirements before visiting.
Essentials
There are three things, you just cannot forget to pack when traveling to India:
Toilet paper

Activated charcoal tablets (tummy upsets are a frequent problem, no matter how strong your immune system is)

Anti-bacterial hand gels

Rehydration salts are a good alternative too to keep you hydrated and energized
Food and drinks
As mouth-watering as the roadside stalls may look of Chaats and Paani-puris, don't dive right in, the hygiene standards are questionable. You can still try it once but only after acclimatising your stomach for a while. Try to stick to vegetarian food, packed with locals, since the food is likely to be freshly prepared, thought the famous and tested non-vegetarian places are great to eat at. Avoid the cut fruits/salads from roadside vendors, instead buy whole fruits, wash and eat.
Drink only bottled water at all times without exception. Don't use public tap water for drinking, since it isn't as potable. Coconut water in summer works like a charm to beat the heat.
Check also our guides on cuisines from the North of India and cuisines from the South of India to know what to expect.
Exploring the country
India truly justifies 'diverse' in every sense of the term. It is not only diverse concerning the geographical landscapes but also diverse with the variety of people, languages, cultures, preferences. So let nothing stop you from mingling with the locals, taking to the off-beaten not-so-touristy tracks and exploring the local culture. You won't be disappointed, promise!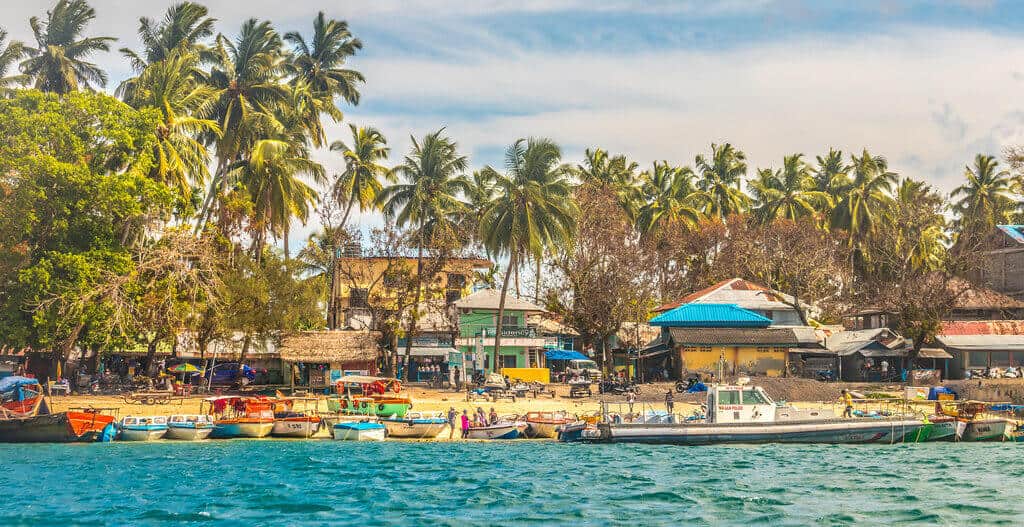 Remember Bertie Bott's Every Flavour Beans from Harry Potter. Yeah, that is how India is- a trademark mix of very delightful to downright disgusting and everything in between. So don't be surprised to see cows roaming and lounging in the middle of the roads, people openly spitting and peeing, betelnut stains on walls, packed locals of Mumbai (where you literally have to fight to breathe at times), intrusive personal questions from total strangers and peaceful coexistence of slums and skyscrapers.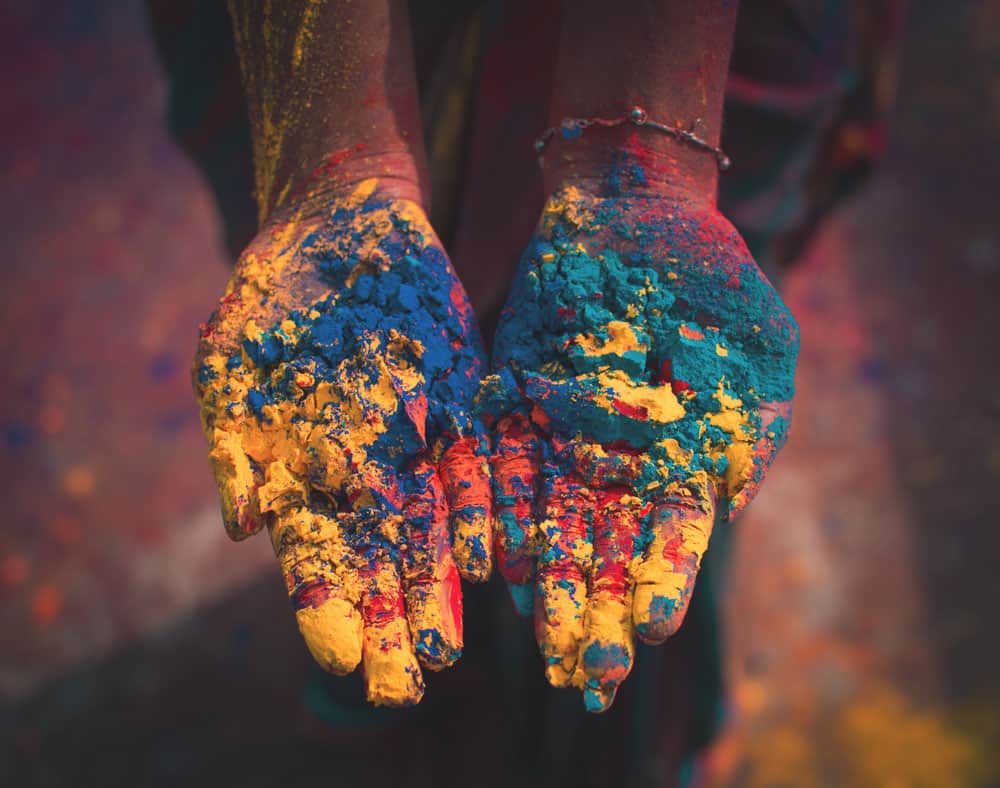 That said, the upsides include colorful festivities of almost every kind for every occasion from the festival of colors (Holi) to Lights (Diwali) to a festival of Kites (Sankranti/Pongal/Lohri).  So whether you want to experience buzz of bustling cities (Mumbai, Delhi, Bangalore) or quiet and solitude of being (backwaters of Kerala, north-east), or high of a good exploration (ancient monuments, temples and heritages) or just plain joy of a good hike (the Himalayas,) – India offers all. People are really warm and welcoming, nine of ten times your courteous smile would be returned with a smile.
Miscellaneous
Keep a power multi-box/battery bank handy especially on long journeys to charge multiple electronic items. Keep your cool. This tip works like magic, especially for any India first-timer. The sights and smells and people everywhere with chaos and contrasts, are likely to overwhelm you. But try taking a deep breath and calm down your nerves, that is one sure shot way to enjoy your time here. Be alert (about tricksters and scams) but don't be anxious, otherwise, you won't be able to make fullest of your travel in the country.
Getting vaccinated
Although no vaccinations are required for entry to India do consider consulting your doctor before traveling (Tetanus, Hep A, Typhoid, Malaria, Rabies vaccines might be recommended).
For solo female travelers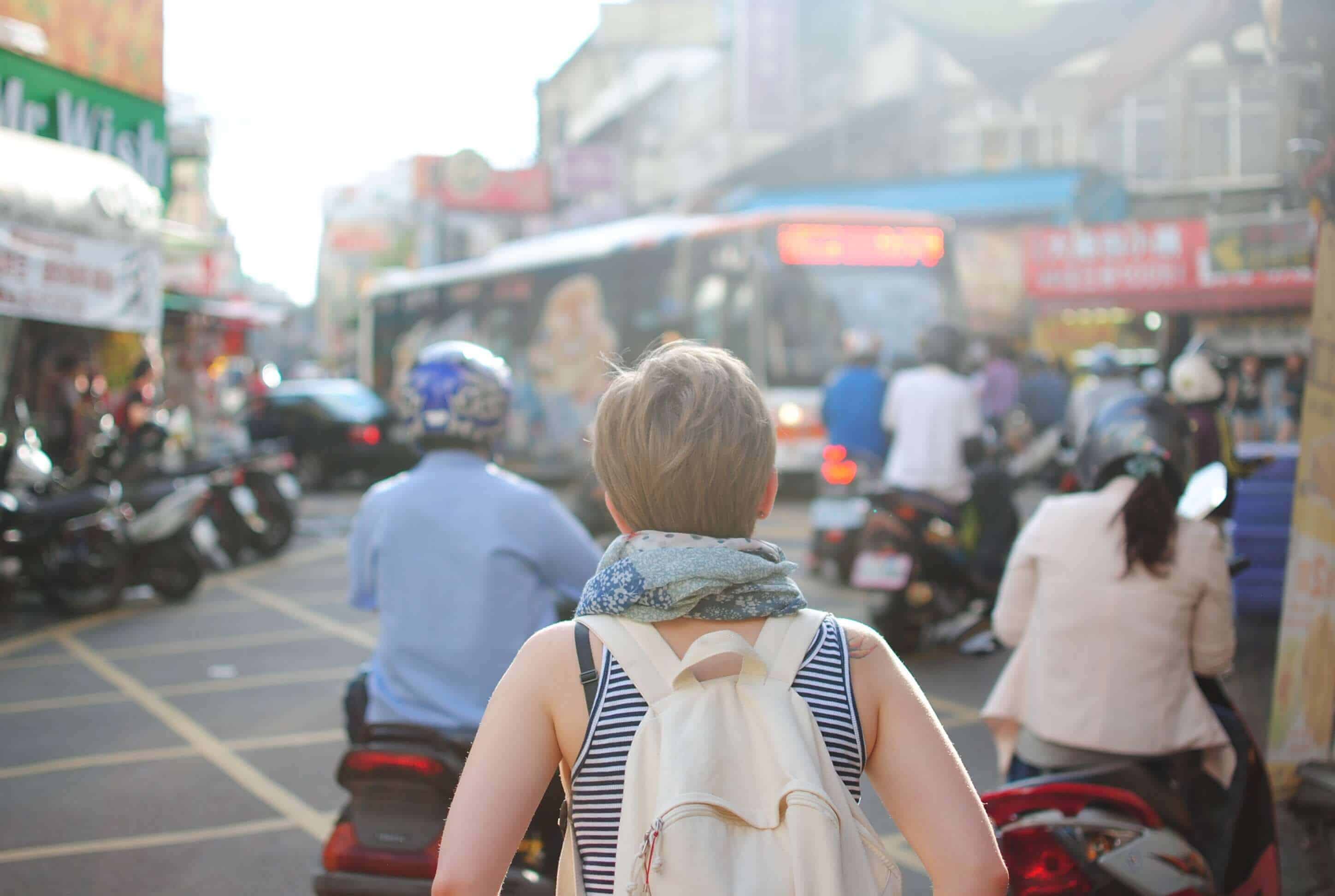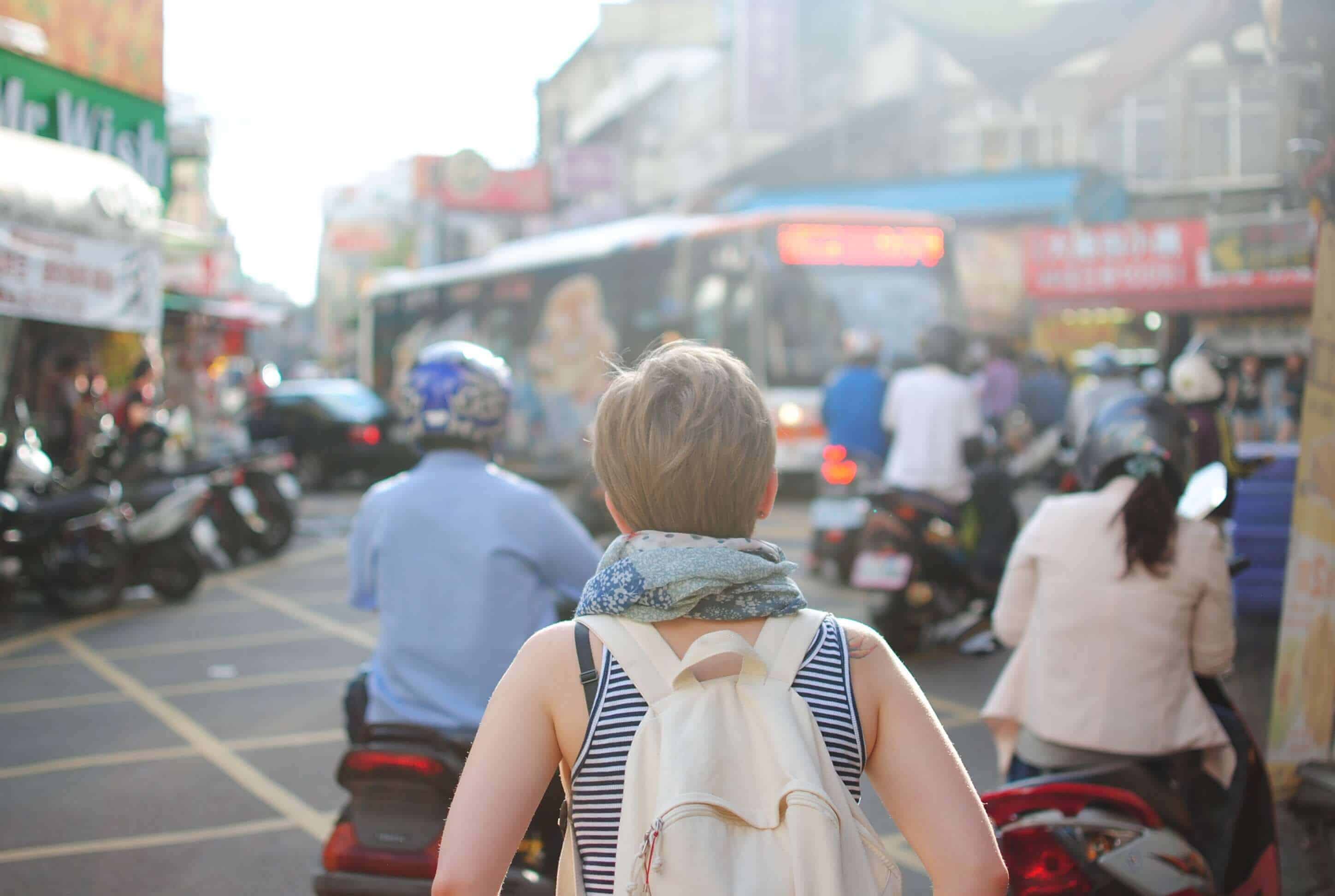 The country is comparatively safe with the exception of a few rotten apples here and there. Stick to prime attractions/places and avoid remote dark locations if this is your first time in the country. Don't be over friendly with strangers or hitchhike your way through destinations. Stay away from deals which seem too good to be true. Most importantly stay confident at all times.
For a complete list of tips for female solo travelers in India, check this blog post.
India packs a lot in a country being a melting pot of different cultures. So be realistic about your itinerary since it is almost impossible to see it all on a single trip. Meanwhile, if you decide to dive in the country is sure to welcome you with open arms given its long-cherished tradition of 'Atithi Devo Bhava'.
Happy travels!
Do write to us, in case you have any questions and we at Talk Travel are happy to help. If you need any help in building a travel itinerary or you have any other query, download our free TalkTravel App. It is available for download on your Android or iOS device. You can download the TalkTravel App for free and reach out to the local expert without any additional cost. You are free to ask any doubt before or during your travel and our local expert will be ready to assist you.
We wish you a safe and happy travels!