Home » India » Must try cuisines from North India | TalkTravel App Food Guide
A journey across India is more than just the sights and sounds. Eat to your heart's content as well, as some of the dishes will let you taste some flavors which you might not have experienced before. India is very diverse and so is its cuisines and to help you have a great time, we at TalkTravel have compiled a few must-try dishes belonging to different cuisines from North India. We also suggest a few restaurants which are popular to eat in prominent cities.
Also, don't forget to read our guide on must try cuisines from South India!
Let us explore all the cuisines from North India state-wise in this blog:
Kashmiri Cuisine
This northernmost state of India is famous for its incredible range of foodie delights. The Kashmiri cuisine is unique because of the use of certain spices and dry fruits typical of this region.
Rice is the staple diet of Kashmiris and a lot of meat and vegetable-based dishes compliment the rice in all their meals. Also, Kashmiris love their bread. Kashmir offers a huge variety of bread, too. Kandurs (bakeries) can be found everywhere in the state. This bread goes well with a salty pink tea called Nun chai.
Nun chai with masibread. Pic courtesy: Jamila Hajam
Popular dishes from Kashmir are tabak maaz (fried lamb), dum aloo (potato based curry), rogan josh (tender lamb cooked), pulao (rice with vegetables), koftas (a ball made of minced meat, cottage cheese or vegetables) and seekh kebabs (minced meat roasted on skewers).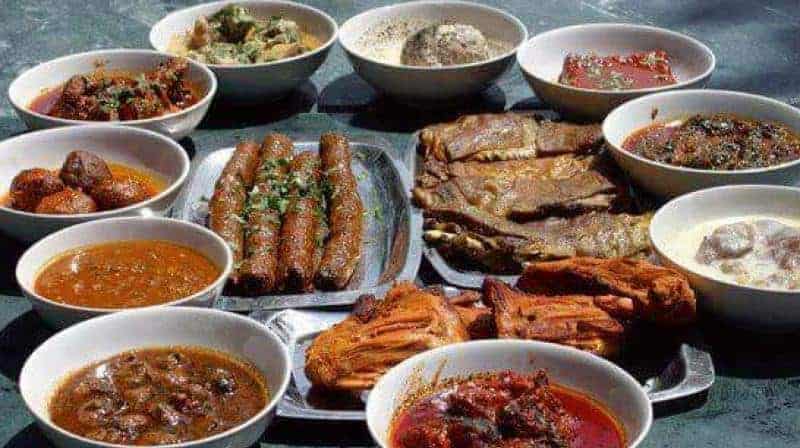 Wazwan is an elaborate meal of 36 dishes, usually cooked during special occasions, especially weddings. Most of the dishes use lamb or chicken. There are also a few vegetarian dishes.
Kashmiris are famous for their mutton biriyani. It is slow cooked with basmati rice over a wooden fire. For dessert, try some phirni, panjeeri, or seviyan for dessert.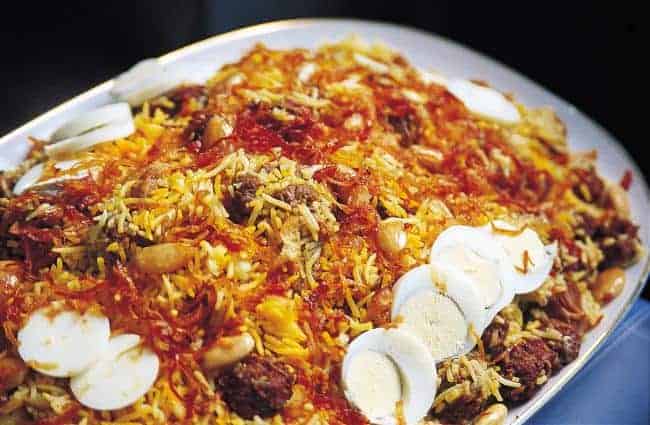 A few restaurants to try authentic Kashmiri cuisine are:
Punjabi Cuisine
The most popular among all the cuisines from North India is the Punjabi cuisine. The diet of the people from Punjab and Haryana include a lot of wheat and dairy products.
Their diet consists of roti, the Indian flatbread because wheat grows in abundance in this region. There are also many variants of roti. These Indian bread variants are consumed with liberal dollops of butter or ghee (clarified butter).
Must-try dishes from this region are rajma chawal (steamed rice with spicy beans) and channa bature (Indian oil-fried roti with spicy chickpeas).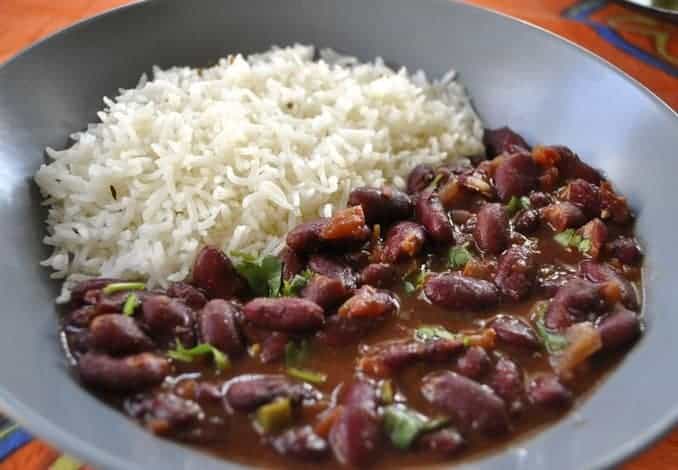 A meal is incomplete in this part of India without a glass full of lassi (buttermilk). This is a refreshing beverage which helps in easing digestion and very refreshing to drink to beat the heat of an Indian summer.
Good places to eat in Punjab are:
Delhi
It was in Delhi that the butter chicken came into the picture, created by a restaurant by the name Moti Mahal.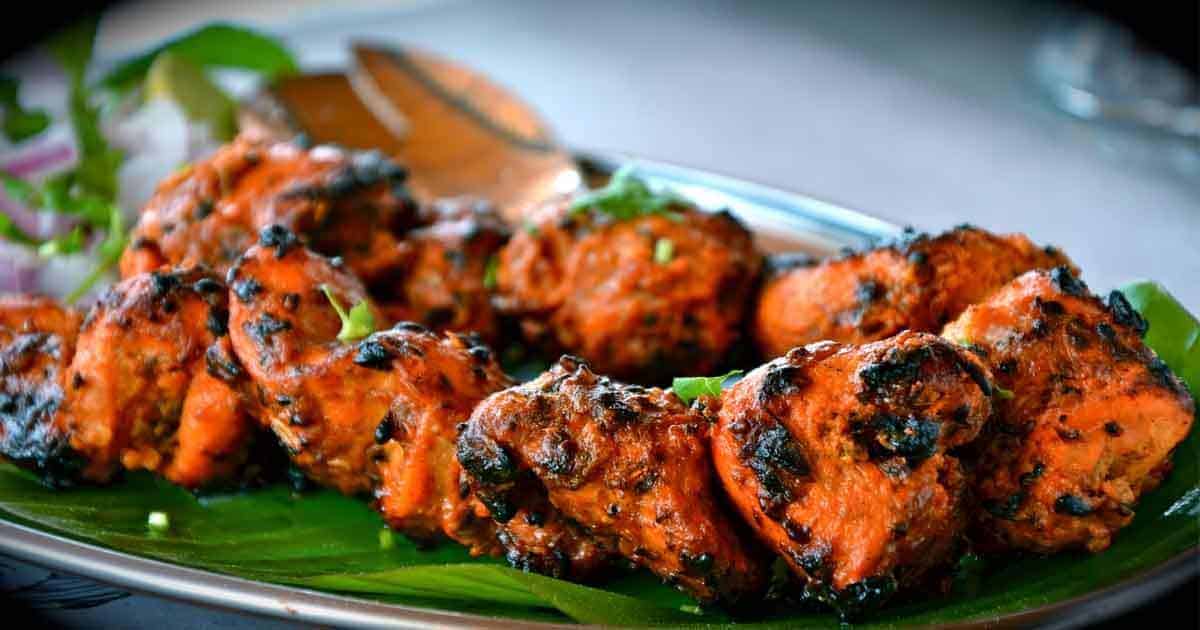 You are in for a culinary ride if you visit Delhi during Ramzan as you can indulge in the Iftar treat. If you want fresh delicacies, there are many lanes of restaurants that serve them after the Muslims break their fast.
When you are here, eat the shahi tukda (fried bread slices soaked in hot milk with spices) or seviyan kheer for dessert. Delhi is the best place to try some authentic cuisines from North India.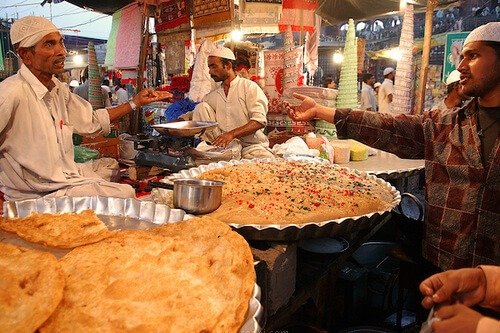 Good places to eat in Delhi are:
Uttar Pradesh Cuisine
The cuisine in this state has vegetarian and non-vegetarian dishes vying for attention. This city is the birthplace of the famous Lucknowi biriyani. Another delicacy called the tunday kebab, which are patties of minced lamb or beef is a very popular dish.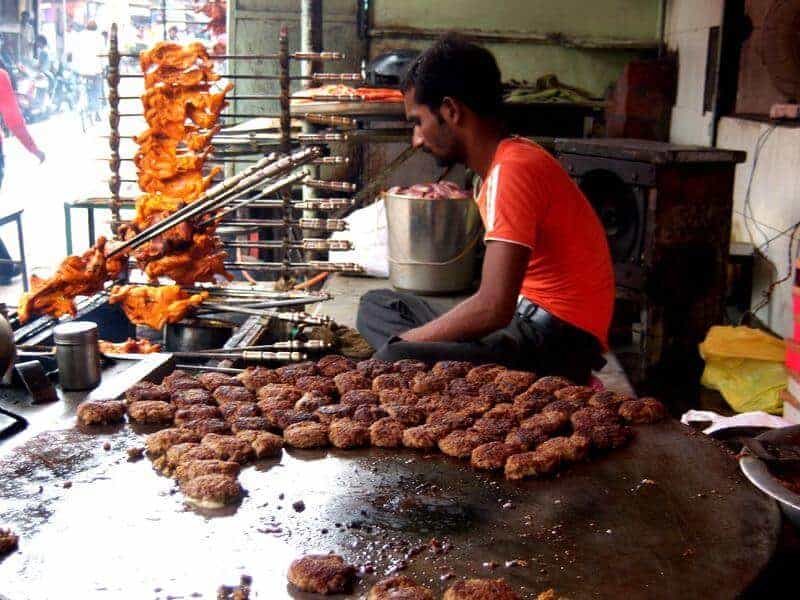 While Lucknow is paradise for meat lovers, Varanasi is the right place to try vegetarian dishes. Varanasi is famous for the street food scene. Chaat is a flavourful light snack that is spicy to eat. They are one of the famous dishes among the cuisines from North India. Read more about street food in Varanasi in this post. End this spicy chaat tour in Varanasi with thandai or the lassi (buttermilk) which is a refreshing cold drink.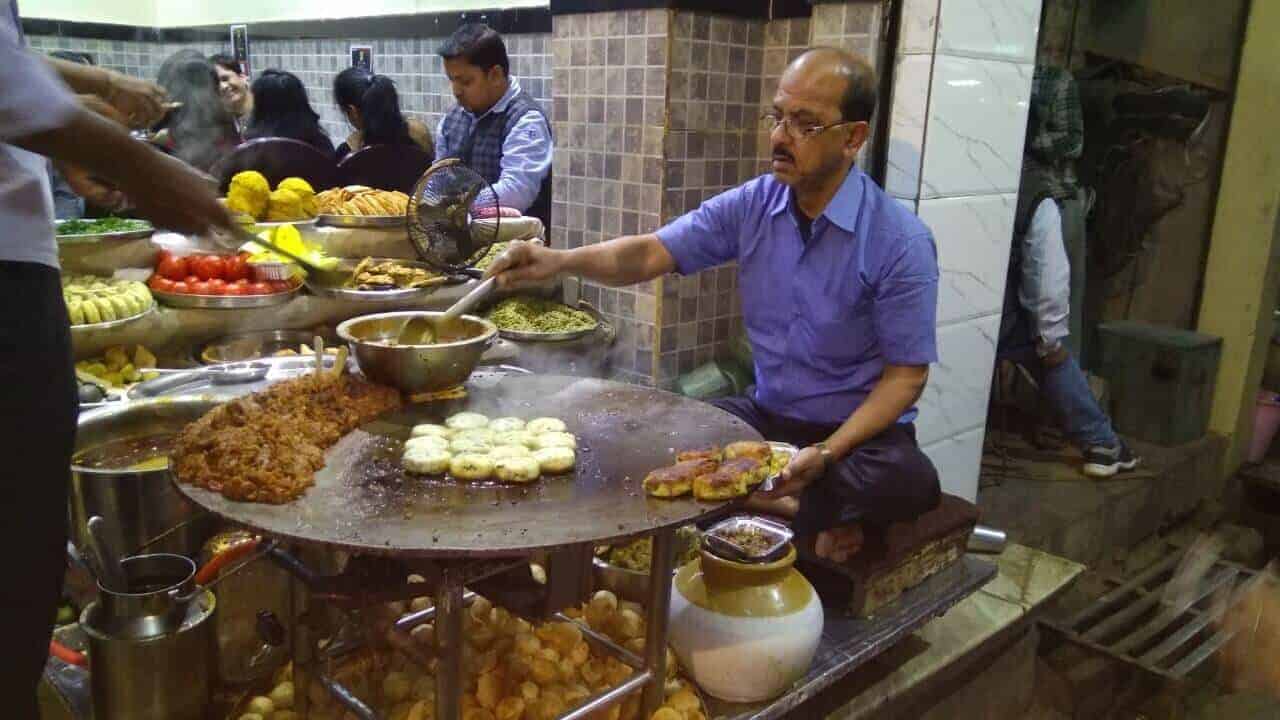 A few restaurant recommendations to try Lucknowi cuisine are:
Gujarati Cuisine
To say that the cuisine in Gujarat is mostly vegetarian is a misconception. A significant amount of people in the state consume meat, especially in the coastal areas.
Try the Gujarati thali for lunch or dinner when you traverse through this region. It is a platter of at least 20 different types of dishes in small quantities.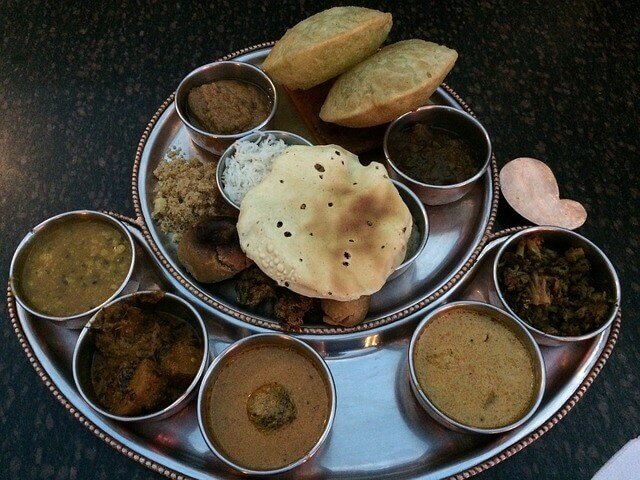 One popular dish that comes to mind about Gujarati cuisine is the dhokla. These are soft and fluffy sponge bread pieces made with fermented batter derived from rice and split chickpeas. Other snacks that are famous from Gujarat are thepla, gathiya, khandvi, and khichdi to name a few. Gujarat is famous for their snacks among the cuisines from North India.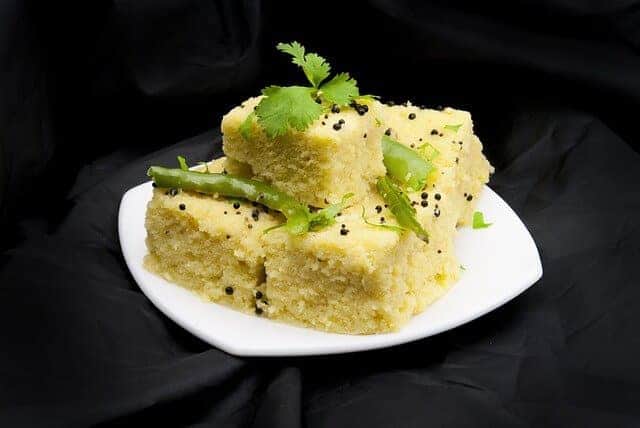 Non-vegetarian dishes to try are bharuchi akuri (variant of scrambled egg), marghi na farcha (deep fried chicken), dhansak (curry made of lentils, vegetables and chicken or lamb), aleti paleti (sauteed lamb kidney, liver or spleen with onion and garam masala), patra ni machi (steamed fish) and keema samosa (spiced minced lamb filling) to name a few.
A few restaurant recommendations to try Gujarati dishes among the cuisines from North India is:
Rajasthani Cuisine
The geography of this land has a deep influence on the kind of food Rajasthani's eat. The arid region of the desert and water scarcity makes Rajasthani food dependent on weather and availability of vegetables.
Rajasthanis consume a lot of rotis made of wheat and millets accompanied with chilies or onion. Gram flour is a major ingredient and is used for preparing delicacies like gatte ki sabzi (cooked gram flour dumplings in a spicy curd gravy), dal bati churma (balls of powdered lentils with vegetable curry), papad ki sabzi (a curry made of papad which is a thin and crisp chips like snack) among others.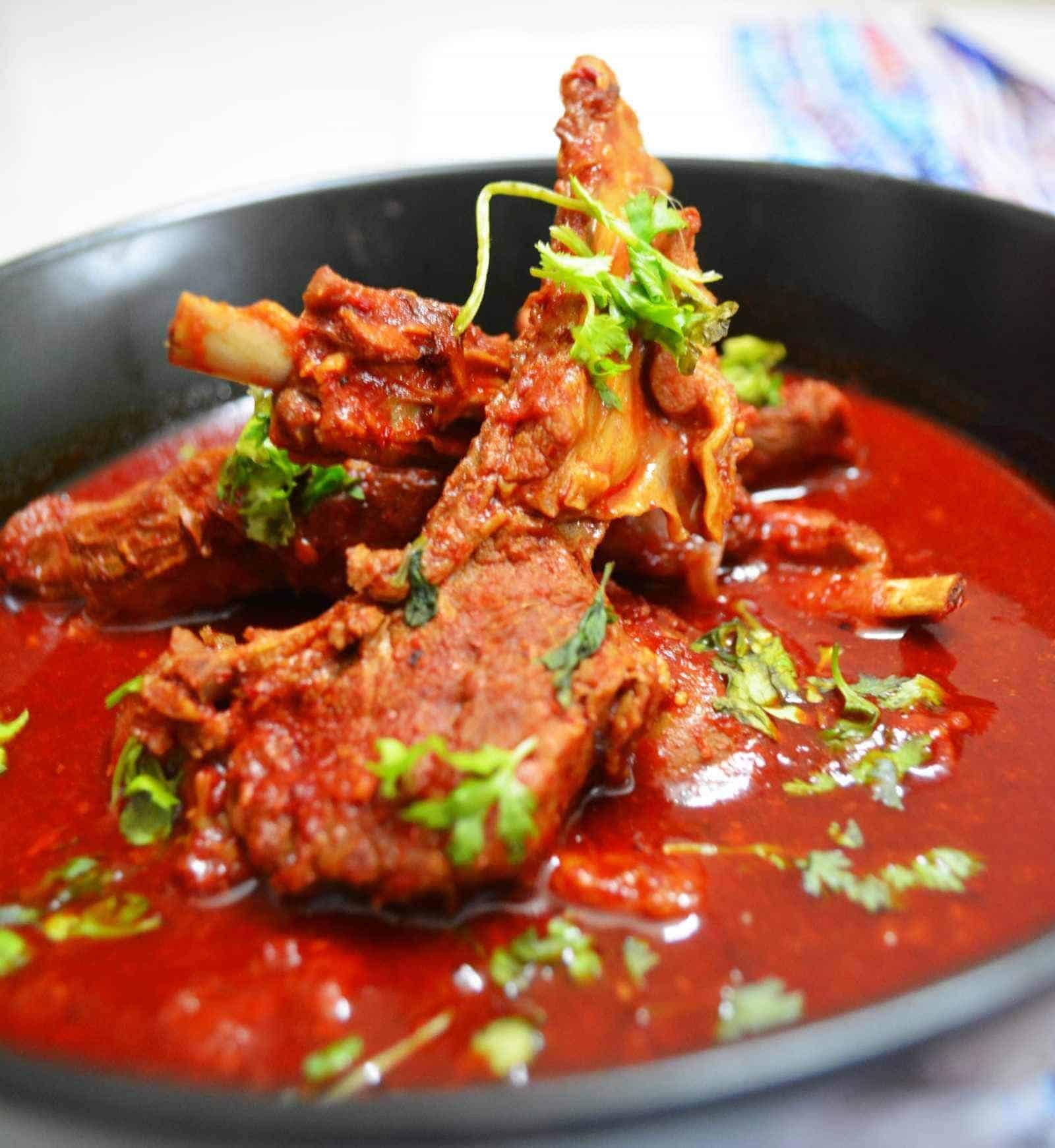 Non-vegetarian dishes include lal maas (mutton curry), safed maas (curry having wild boar or game birds for meat), khad khargosh (rabbit cooked in a pit) and jungli maas (mutton curry) to name a few.
Must try restaurants in Rajasthan:
North-east Indian Cuisine
North-east Indian cuisine is the most unique among all the cuisines from North India. Rice is their staple diet along with pork and beef as their meat options, also chicken, mutton, lamb, and fish.
There are many restaurants and street food stalls selling freshly steamed momos. Momos are easy to find, cheap and healthy to eat.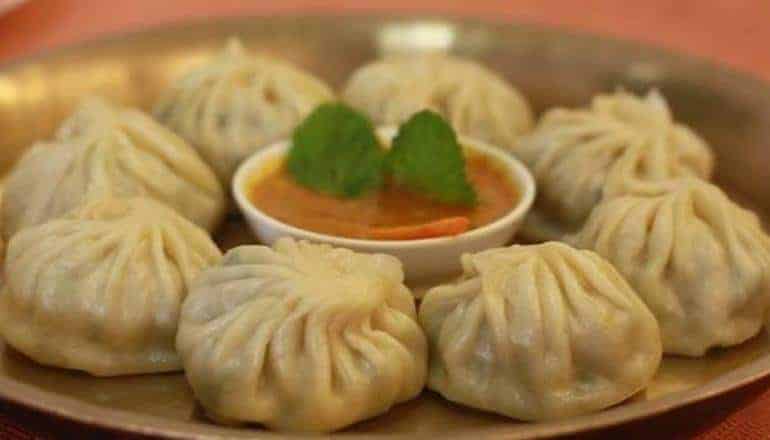 Non-vegetarian dishes to look out for are kumurat diya hanhor mangxo (duck meat curry) from Assam, fish tenga (tangy fish curry), sanpiau (rice porridge served with zesty fish sauce), vawksa rep (seasoned and smoked pork), smoked pork, bamboo steamed fish and many more.
A few vegetarian dishes that cannot be missed are gyathuk (noodle soup), zan (porridge with vegetables or meat), kol dil (dish based on banana flower) and aloo tamaa (potato and bamboo dish) among others.
Bengali cuisine
Bengalis love their fish, so much that they eat it almost every day and it is even part of their wedding rituals! It is not surprising since there are a lot of freshwater lakes, rivers in West Bengal and also the Bay of Bengal. Of course, there are vegetarians here with their set of dishes. Their food has a distinct taste owing to the liberal usage of mustard in most of their dishes.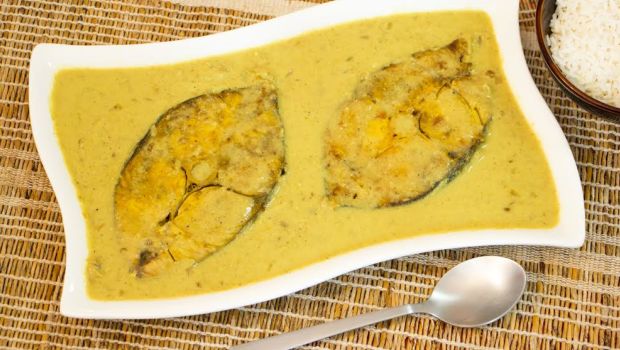 Must try dishes in Bengal to experiment with cuisines from North India is nothing but many kinds of fish cooked a variety of curries. There are vegetarian options too based out of potatoes.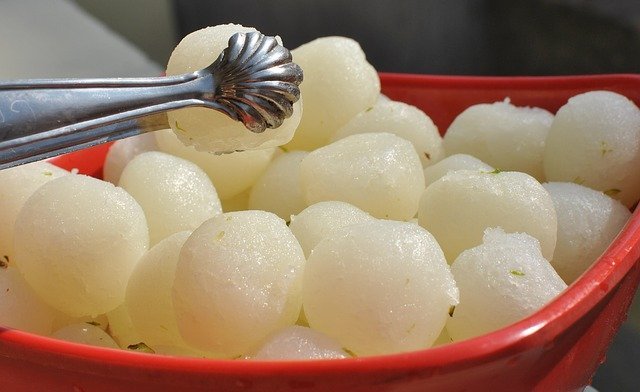 For desserts, do not forget the rasgulla, which is consumed all across India. They are little balls of Indian cottage cheese and semolina dough cooked in a syrup made of sugar. Mishti doi and patishapta are other popular desserts.
Must try restaurants for Bengali cuisine:
Central Indian Cuisine
This cuisine is the simplest among the cuisines from North India. Central India has imbibed the best of the food cultures from its neighboring states.
The neighboring Karnataka influences food in Maharashtra. They eat a lot of jowar based roti and also rice, wheat, lentils, and vegetables.
Mumbai, the capital city of Maharashtra, is a famous travel destination in India. The street food of Mumbai is worth mentioning.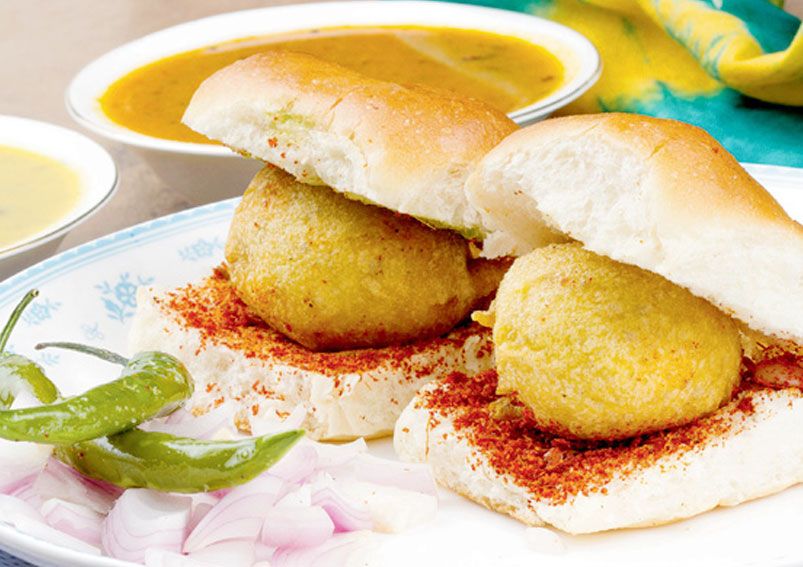 Bhopal in Madhya Pradesh boasts of popular dishes like achar gosht (chicken or meat cooked in spices), kheema (minced meat), kheema pulao (minced meat cooked with rice) and, begun bhaja (brinjal fried in mustard oil) to name a few.
When you are in Bhopal, try the poha jalebi for breakfast. Poha is lightly fried and spicy flakes of flattened rice. Jalebi is made out of maida, deep fried and then soaked in sugar syrup.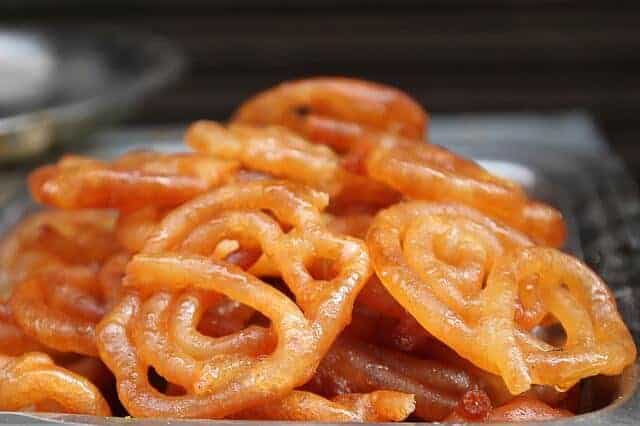 Best restaurants to eat local cuisines from North India are:
Restaurants to try in Bhopal:
Goan Cuisine
Goa is on the western part of India and is a beach destination. Seafood, pork, and beef are prominent here. Among all the cuisines from North India, Goan cuisine is a fusion of local Konkani and Portuguese food styles. 
Seafood is prevalent in Goan cuisine. You'll find dishes with mussels, prawns, squids, lobster, and fish. Last but not the least is the pork vindaloo, it is a traditional Goan pork dish which is spicy and tangy all at the same time.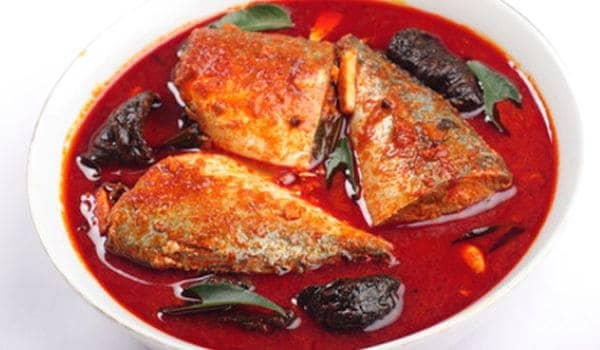 Try these desserts from Goa: kulkul (made from plain flour and coconut cream), bolinha (butter-coconut cookies) and bebinca (multiple layered cake made from plain flour, egg, and sugar).
A few famous Goan restaurants are:
Now it's your turn!
We hope this article gives you a brief introduction to the cuisines from North India. Of course, there are plenty of fast food joints to cater to the palette of international travelers. There are cafes and boutique restaurants serving all kinds of cuisines at popular travel destinations.
We've suggested the best dishes and places to eat. Remember curious travelers can always discover hidden treasures! Share with us any suggestions you think we could include in this post.
Do write to us, in case you have any questions and we at TalkTravel are happy to help. If you need any help in building a travel itinerary or you have any other query, download our free TalkTravel App on your Android or iOS device to talk to our local expert. You can download the TalkTravel App for free and reach out to the local expert without any additional cost. You are free to ask any doubt before or during your travel and our local expert will be ready to assist you.
We wish you a safe and happy travel!
*All restaurants mentioned in this post is for the benefit of travelers. We do not promote any brand or business on our platform. We only suggest experiences which are popular keeping in mind the best intentions of our travelers. At Talk Travel we're not responsible for any untoward incident during your travel with any of the services recommended in this article.