Home » India » 13 things to do in Bengaluru | A TalkTravel App guide
Bangalore, the capital of Karnataka is a trendy metropolis in South India. It is currently known as Bengaluru or Bangalore. Bangalore is famous for housing thousands of tech companies, pleasant weather, pub culture, local food and, more. This guide from TalkTravel App will share a list of things to do in Bengaluru. Follow this guide to indulge in activities and feel like a local.
The first thing that reminds people who have lived and visited Bengaluru is its weather. The weather is so pleasant that the temperature is always around 25° C. The summers are not too hot and the winters are not too cold. It is the best place to be when you are traveling to India for leisure or for work.
Known as the Silicon Valley of India, there are many tech companies, local and foreign who have established an office here. There is no dearth of talent in this city. Consequently, the availability of quality jobs invited young blood from around the country to live here. Bengaluru is the second home to a lot of people. The locals and the newcomers, together have shaped the identity of Bengaluru, what it is today.
Here is a list of things to do in Bengaluru:
Try the local cuisine
First of all, you need to immerse yourself in the local food scene. It is one of the best things to do in Bengaluru. Here is a list of restaurants that the locals visit.
Mavalli Tiffin Room
Begin your day with typical South Indian breakfast at MTR on Lal Bagh Main Road. The hotel which was started in 1924 runs even to this day. The restaurant is so much in demand that you need to wait for at least 20 minutes for a table. People of all age groups and class frequent this restaurant regularly for great food.
Try the rava (semolina) idli here which was invented by MTR when there was a shortage of rice during World War II. So you know what you must order when you are here. You must try the masala dosa, upma, and kesari bath.
Also, MTR holds a record for serving 21,000 customers in seven hours. This clearly indicates the popularity of the place.
Vidyarthi Bhavan
Started in 1943, this is another favorite place for Bengalureans. Try the masala dosa with a cup of hot coffee like a local here.
Koshy's
Koshy's is a restaurant on St. Mark's road near the famous M.G. Road. They serve tasty continental and Kerala influenced dishes. Try the french onion soup, have a snack or drink a beer, Koshy's has a very relaxed atmosphere. It attracts a lot of Bengalureans having conversations at length here.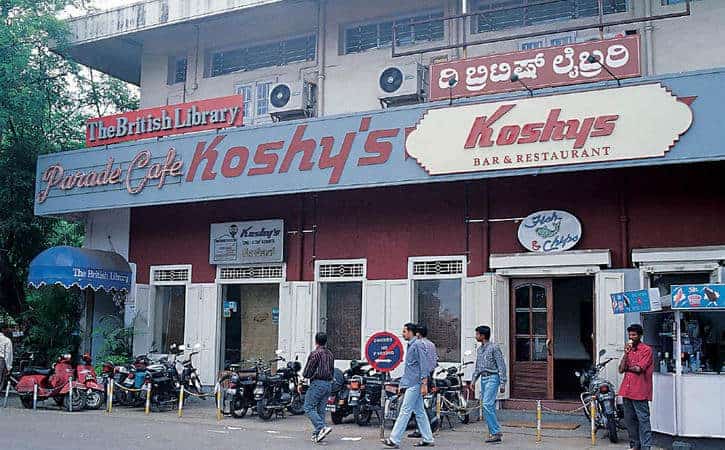 Street food in Bengaluru
V V Puram food street is a lane full of roadside vendors selling sizzling hot masala dosa, freshly steamed idlis, rice dishes, and sweets. This place is full of people throughout the week and is open till 12 am.
Check out this list of best places to eat for all budgets in Bengaluru.
Try the craft beer
Bengaluru is famous for having many microbreweries. Some of the most popular places to drink craft beer are Toit, Arbor Brewing Company, Windmills Craftwork, The Biere Club, and more.
Toit is an all-time favorite for beer lovers in Bengaluru. When you are in Indiranagar, go to Toit, order a mug of beer and some great appetizers.
M.G. Road
This is the heart of Bengaluru. M.G. Road has a lot of watering holes. Some of the pubs in and around M.G. Road are decades old. This is still a hip and happening stretch in the city during weekends. There are so many eateries, pubs, shopping centers and a live music bar called Blue Frog. Explore surrounding areas like Brigade Road, Church Street, and Residency Road.
Indiranagar
This old-fashioned neighborhood which has upscale residences is now a thriving area. Indiranagar 80 ft road has one of the largest concentration of restaurants, cafes, and pubs in Bengaluru. You name a cuisine, Indiranagar will surely have a restaurant serving it for you.
The crowds are good as they are young and well-educated. There are a lot of places in Indiranagar to hang out like The Humming Tree. It is a live music venue which has hosted artists like Skrillex and local bands of course.
Shopping in Bangalore
If you wanna hang out at places where the young crowd shops, then Bangalore has a few brilliant streets for some cheap deals. Commercial Street, Indiranagar, Brigade Road, and Malleswaram 8th cross are a few places to try. You can buy a lot of Indian wear, very pretty footwear at cheap prices, junk jewelry, handbags and handicraft items here.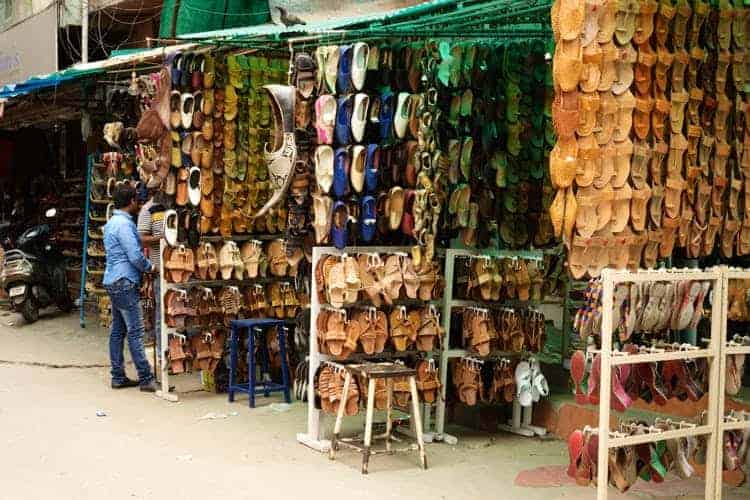 UB City on Vittal Mallya road is a commercial complex with showrooms of luxury brands. There are fine dining restaurants like Farzi cafe, Shiro, Caperberry, and Sriracha to name a few. Vittal Mallya road too has a lot of pubs, a famous microbrewery called The Biere Club and a lot of luxury restaurants.
Performance Arts
Bangalore has a thriving art scene. There are many venues hosting theatre events, live music, dance, workshops, and comedy. Jagriti Theatre in Whitefield, Ranga Shankara in Jayanagar, Ravindra Kalakshetra in Sampangi Rama Nagar are some of the places where you will find passionate art lovers of Bengaluru.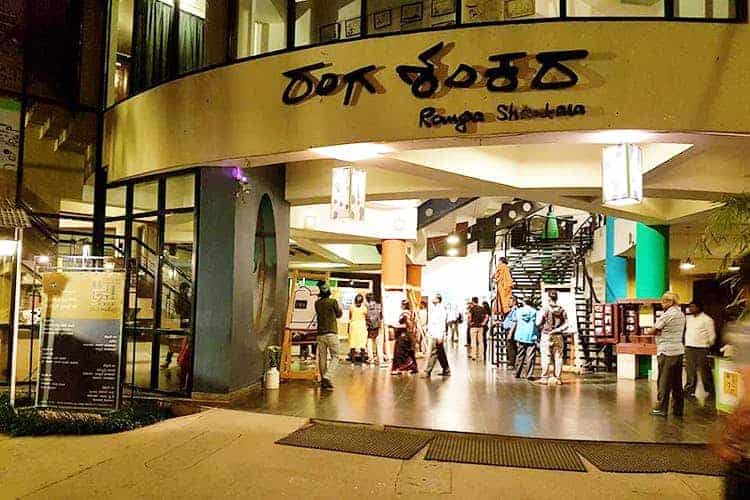 Karnataka Chitrakala Parishath is a college of fine arts and an organization which regularly conducts exhibitions of paintings, sculptures, folk arts, photography, and more.
These places regularly conduct events, so your weekend is full. All the events in Bangalore are advertised on the Book My Show website.
Parks in Bangalore
Bangalore is fondly called the Garden City of India. Once upon a time, Bangalore had so many parks and gardens spread all over the city. As development slowly crept, a lot of these gardens are history now. There are two big parks which are famous and considered the lungs of Bangalore are Cubbon Park and Lal Bagh. These parks are full of fitness enthusiasts in the morning.
Visit Lal Bagh, go for a stroll, check the Glass House and spend some time in the lush green park. Later, you can walk to MTR for a snack. Otherwise, you can go to Cubbon Park. Spend some time there and head to Koshy's or Airlines Hotel near M.G. Road.
ISKCON
ISKCON is the acronym for International Society for Krishna Consciousness which is a worldwide religious organization. It is a huge temple where Lord Krishna is worshipped. It is a deeply spiritual place. A lot of domestic and foreign visitors visit the place. Evenings are a good time to spend here on weekdays. The crowds are thinner and it is a pleasant experience.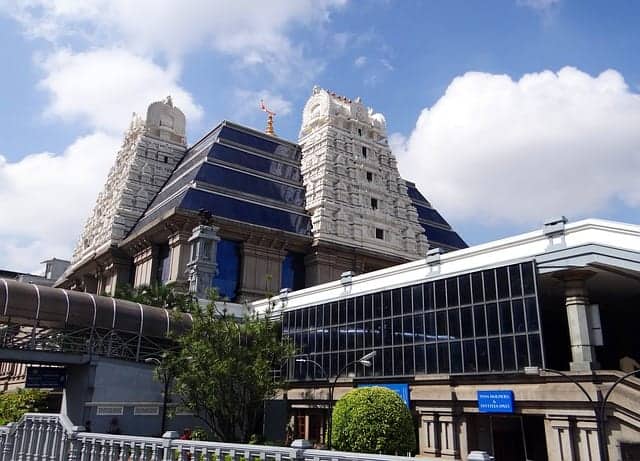 After visiting ISKCON, you can walk to Orion Mall which is a stone's throw away. It is a large commercial complex. You can shop, watch a movie, have a drink, eat or go bowling!
Art of Living
This is a spiritual center located 21 km outside Bangalore. This is a place where you can unwind in lush greenery for a few days where you will be taught yoga, meditation and indulge in voluntary work. Art of Living attracts a lot of domestic and foreign visitors where they unwind and return feeling positive and energetic.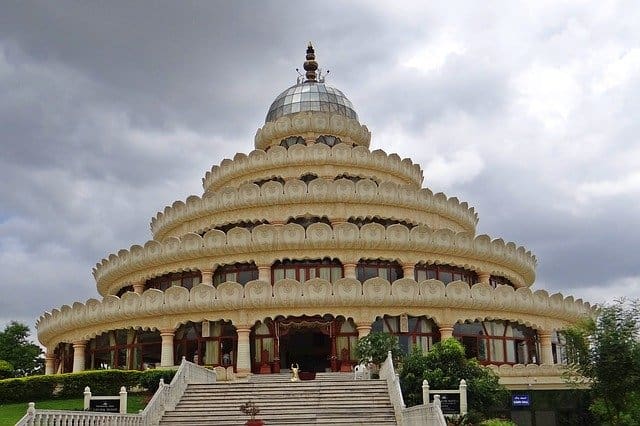 Vidhana Soudha and the Karnataka High Court
These two iconic buildings are the pillars of this state. Vidhana Soudha is where the legislative assembly is and the High Court is the highest court in the state. More than a decade ago, these places were open to the public where one could enter the gates and relax during evenings in the open air.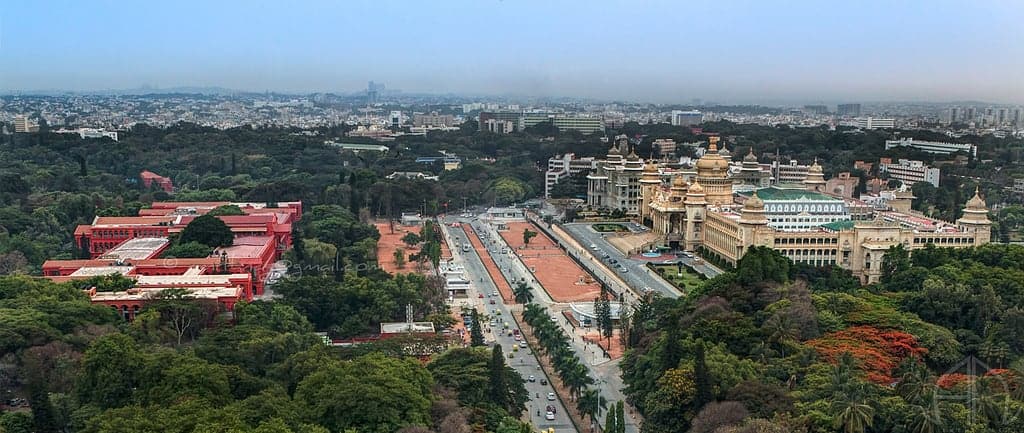 Cubbon Park is right behind the High Court. It was a common sight to see families biting into corn cobs on the weekends. Due to security threats, this place is cordoned off and you can see them standing outside the gate.
Bangalore Palace
It is a brick red structure set on green grass. It was built by Kempe Gowda I in 1537, the founder of Bengaluru. The palace has motifs and carved decoration on its walls. This fort was captured by the British in the 18th century and a few parts of the fort were vandalized. Visiting Bangalore Fort gives a good idea of the history of this place.
Visit Nandi Hills
Nandi Hills is a hill fortress around 60 km from Bangalore. It is a weekend getaway for many exhausted Bengalureans to spend a few hours there and feel relaxed. Consequently, it is like a ritual to visit this place at least once when you are in Bengaluru.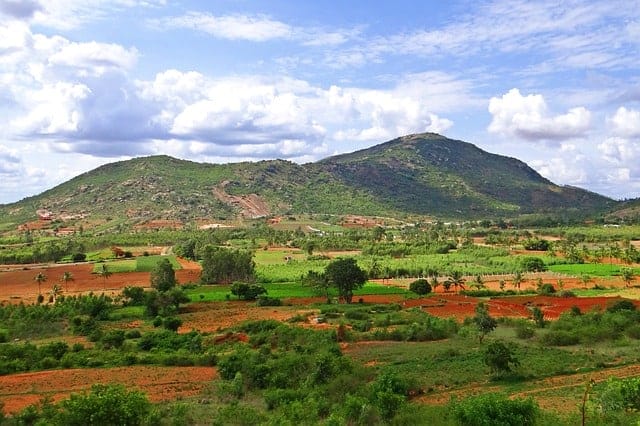 There are many public buses which ply here every day. Or you can take an Ola or Uber at nominal prices for a one day picnic. There are a lot of cafes up there and the drive is very pleasant on this stretch. As a result, makes for a break away from the hustle and bustle of the city.
Wonder La
To the south of Bangalore is one of India's largest amusement parks called Wonder La. Head for some thrilling rides and a big swimming pool. You will definitely have a great time here and it is a one-day activity.
In this context, the outskirts of Bengaluru are more relaxed. There a lot of trekking options outside this city to get away from the noise and crowds. Here is a list of things to do in Bengaluru for nature lovers and adventure enthusiasts.
We hope you have a great time in Bengaluru and be a part of the local culture.
Do write to us, in case you have any questions and we at TalkTravel are happy to help. If you need any help building a travel itinerary or if you have any other query, do not hesitate to contact us. 
Download our free TalkTravel App on our Android or iOS device to talk to our local expert for free. You are free to ask any doubt before or during your travel and our local expert will be ready to assist you.
We wish you a safe and happy travel!
*Any restaurant of business mentioned in this post is for the benefit of travelers. We do not promote any brand or business on our platform. We only suggest experiences which are popular keeping in mind the best intentions of our travelers. At Talk Travel we're not responsible for any untoward incident during your travel with any of the services recommended in this article.