Home » India »
Traveling to India? Maybe to bring some great memories back, you might want to get some souvenirs – for, your home or your loved ones or even to yourself. This is a simple guide for you to pick up some really good mementos to remind you of your trip to the melting pot of diversities. We have geographically arranged the list(North-to-South) so that it becomes convenient for you to plan your travel shopping accordingly.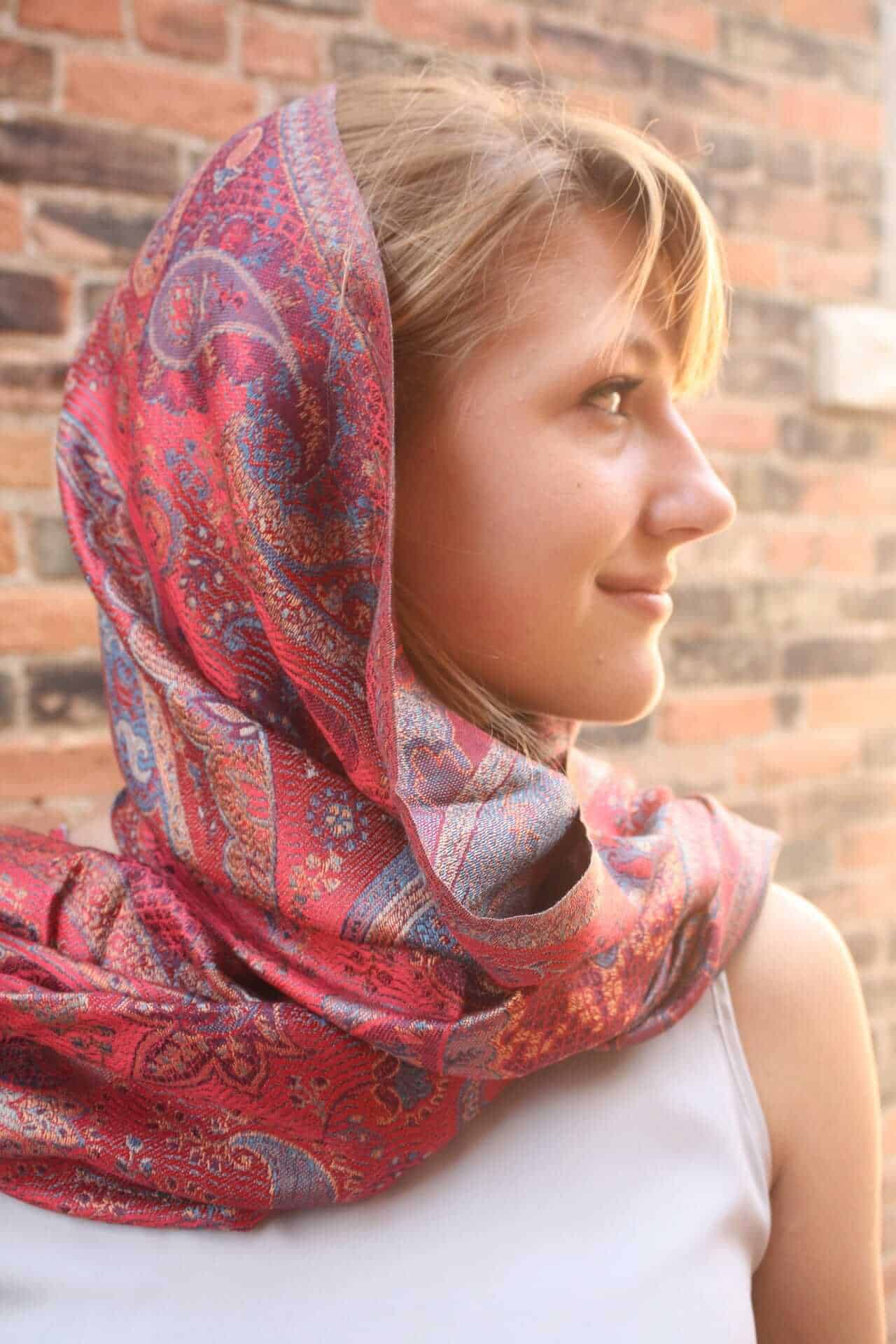 1) Pashmina Shawls and Saffron from Kashmir
Pashmina shawls are very famous since they are soft and warm which are made from the fur of animals. The legacy says it is made with the wool of the underbelly of Himalayan goats. The test for the pure Pashmina Shawl is its warmth and softness. The best of these shawls is natural cream in color. The price can range anywhere between INR 700-7000. Sometimes, it can be even costlier, depending on authenticity.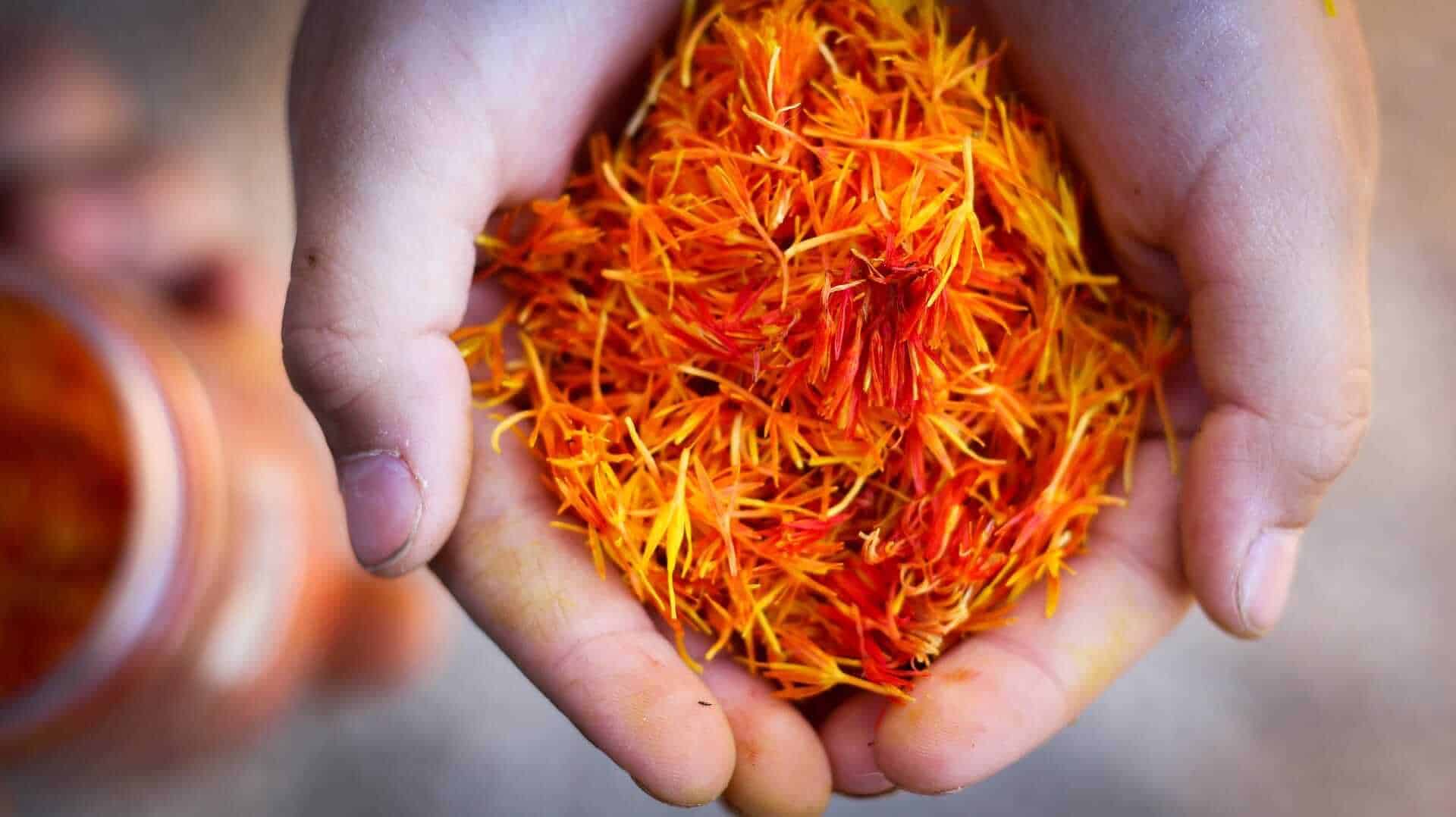 Kashmir is also known for its high-quality Saffron. It takes a great deal of work to cultivate the world's most expensive spice. This 'sunshine spice' is can brighten your mood. Since it is a powerful antioxidant, it may be used in cancer treatment, to reduce heart disease risk factors, and also to aid weight loss. A kilogram of dry saffron can be about INR 2,00,000. But for you to take it to your home, you need just a few grams of it.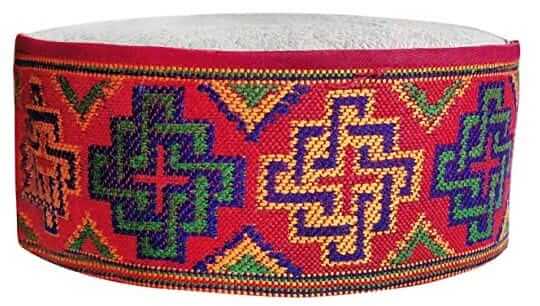 2) Himachali caps from Himachal Pradesh
A Himachali Cap is vital wear during special occasions like weddings, fairs, religious programs, and various other local events. The pulsating and colored caps of Himachal have now become the cultural symbol of the state. It is also called as Kullu topi, Malana topi, Kinnauri topi, Busheri topi. It is an important part of a man's attire. In the other parts of the state women usually, wear a headscarf termed as Dhaatu. The price of a cap depends on the cloth used and the border pattern. It can range from INR 500-1000.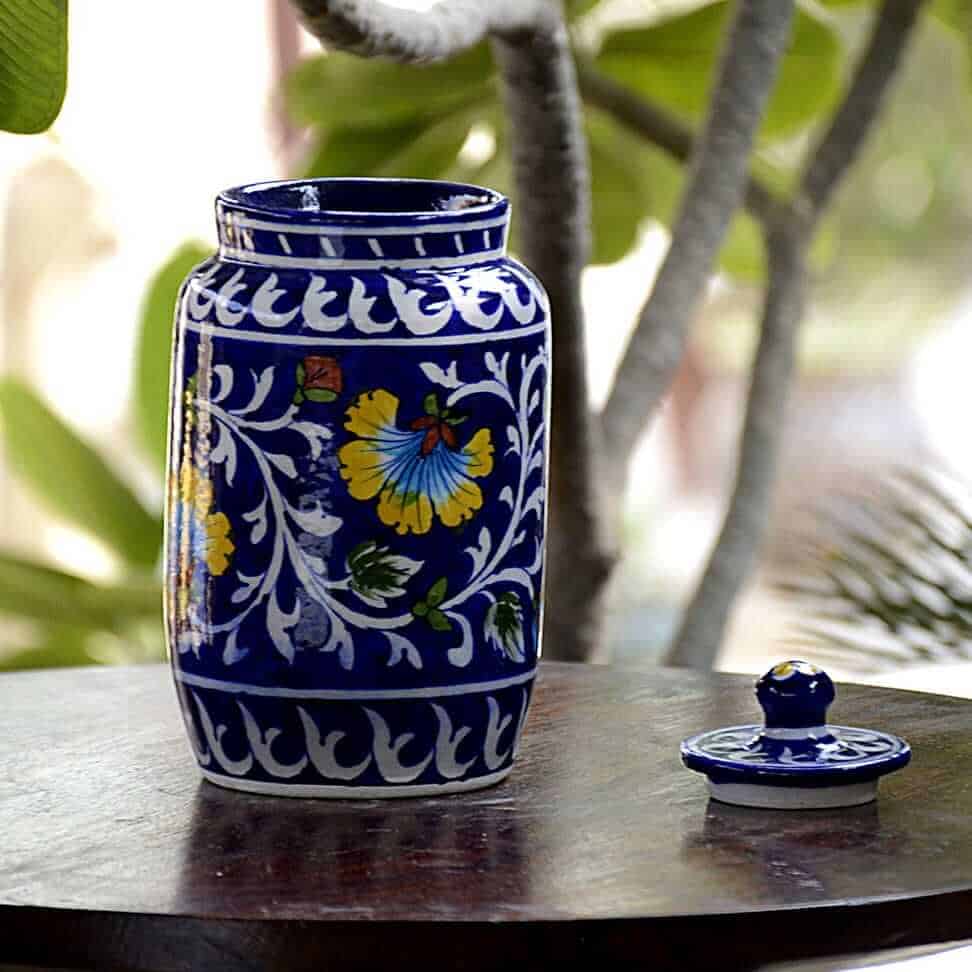 3) Blue jars from Jaipur
Blue pottery is made using Egyptian paste and dough obtained by blending quartz stone powder, powdered glass, Multan Mitti, borax, gum, and water. It is very fragile, brittle and also semi-transparent. It is mostly decorated with the motifs of birds and animals. You can buy ashtrays, vases, coasters, small boxes, boxes for trinkets and many more.
Jaipur's collection and designs in the artwork of blue pottery are highly recommendable and thus is one of the major attractions to buy in Jaipur. The price depends on the type of type of article.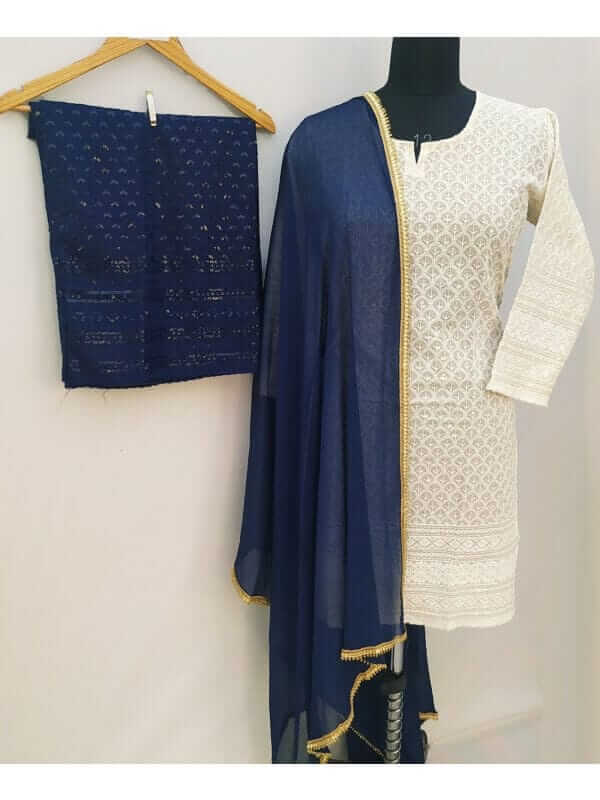 4) Chikan from Lucknow
Chikan-also called as 'Chikankari' is one of the most traditional embroideries of Lucknow. 'Chikankari' means delicate embroidery and shadow work of embroidery. It takes about 10 days to complete the work depending on the pattern intricacy and its size. The amount of skill and time goes into preparing it is notable. It also holds GI status since 2008. The ladies' Kurtis can cost about INR 800-1500. While saris and suits can price more than 2000 INR. It all depends on the cloth, dress and pattern work.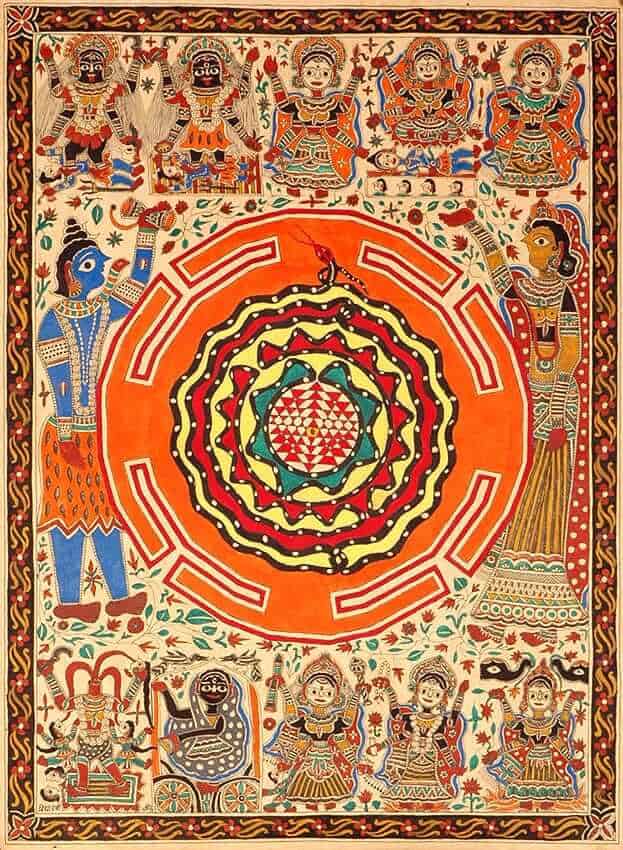 5) Madhubani paintings from Bihar
Madhubani paintings are one of the most famous arts of Bihar. They are widely practiced in Mithila and some other parts of Bihar. It is said that this art was used to decorate the walls and doors of the house to seek divine attention in the form of prosperity and peace. Characters from Ramayana and images of Lord Krishna are profoundly the main subjects of these paintings. Mithila Museum in Japan, houses over 850 Madhubani paintings. The museum also conducts research and also works for the publicity of these paintings. The cost price of the paintings in Bihar can go from thousands to lakhs(in INR) depending upon the work, artist and the place of sale.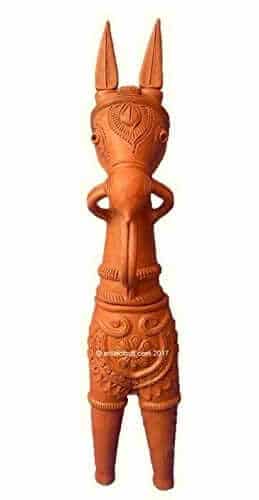 6) Terracotta Items From Bishnupur
Bishnupur is known as the Terracotta town of West Bengal. It is widely famous for its Terracotta temples such as Rasmancha Temple, Shyam Ray Temple, Madan Mohan Temple, Jor-Bangla Temple, and Lalji Temple, which are still maintained in great condition till date. The most exquisite craft done in the city is Terracotta work. Bankura horses are famous within the country and abroad. You can buy them to decorate your drawing room or living room. It shall add a clayey-touch to it Check out the workshops near Chinnamasta Road, at Dalmadal Para which are reasonably priced.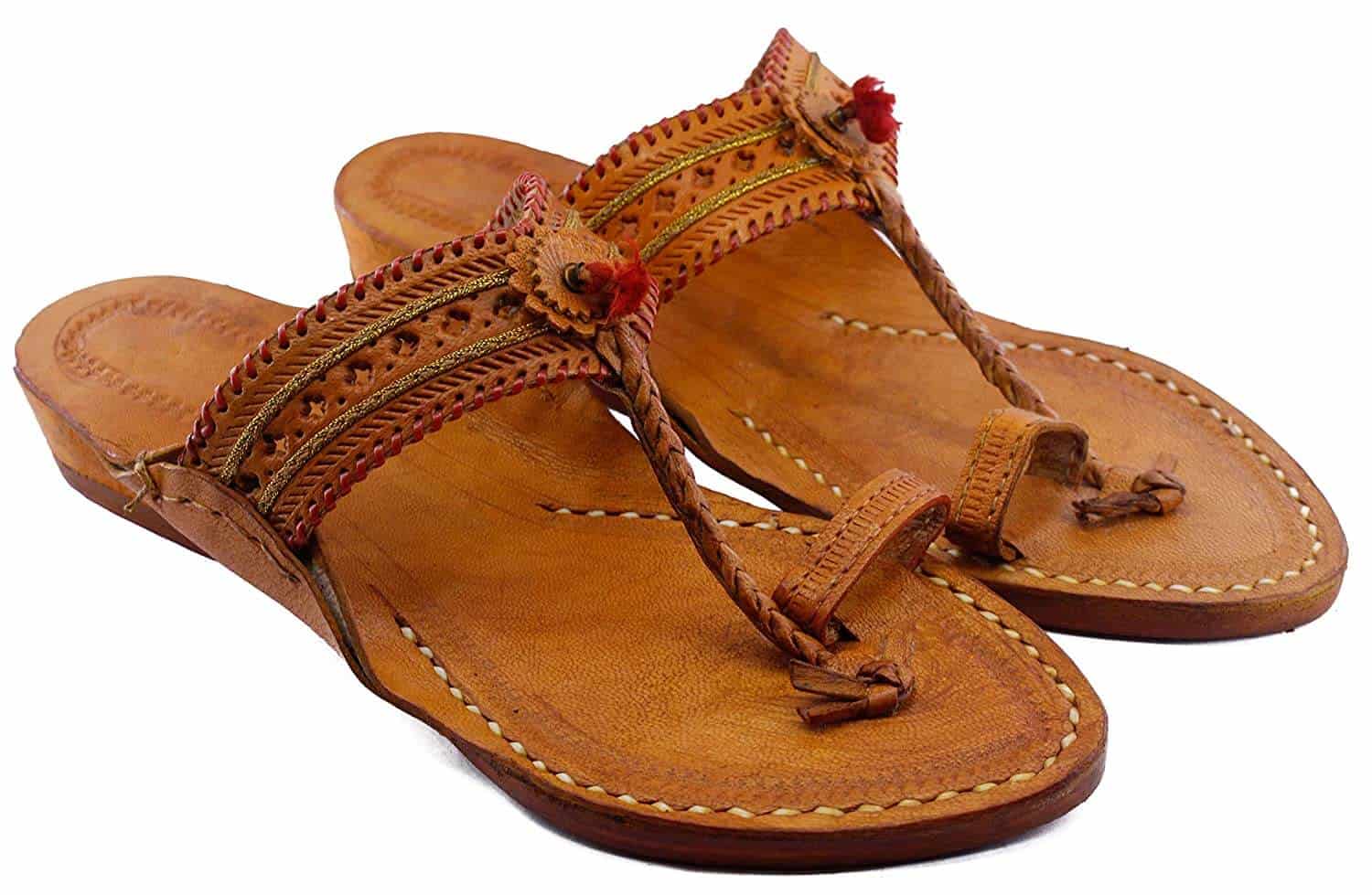 7) Kolhapuri chappals from Maharashtra
The Kolhapuri chappals are the footwear handcrafted from leather, mostly found in the district of Kohlapur, Maharashtra where it derives its name from. The cobblers have successfully striven to make it a globally recognized product. The localities in and around this place wear it and the factor which makes it special is nothing but its fine leatherwork. Give it a look and you shall love the simplicity yet ethnicity of this world-famous chappal. The footwears are sold at a price between INR 100-3000, depending on the quality of the leather and design of the product.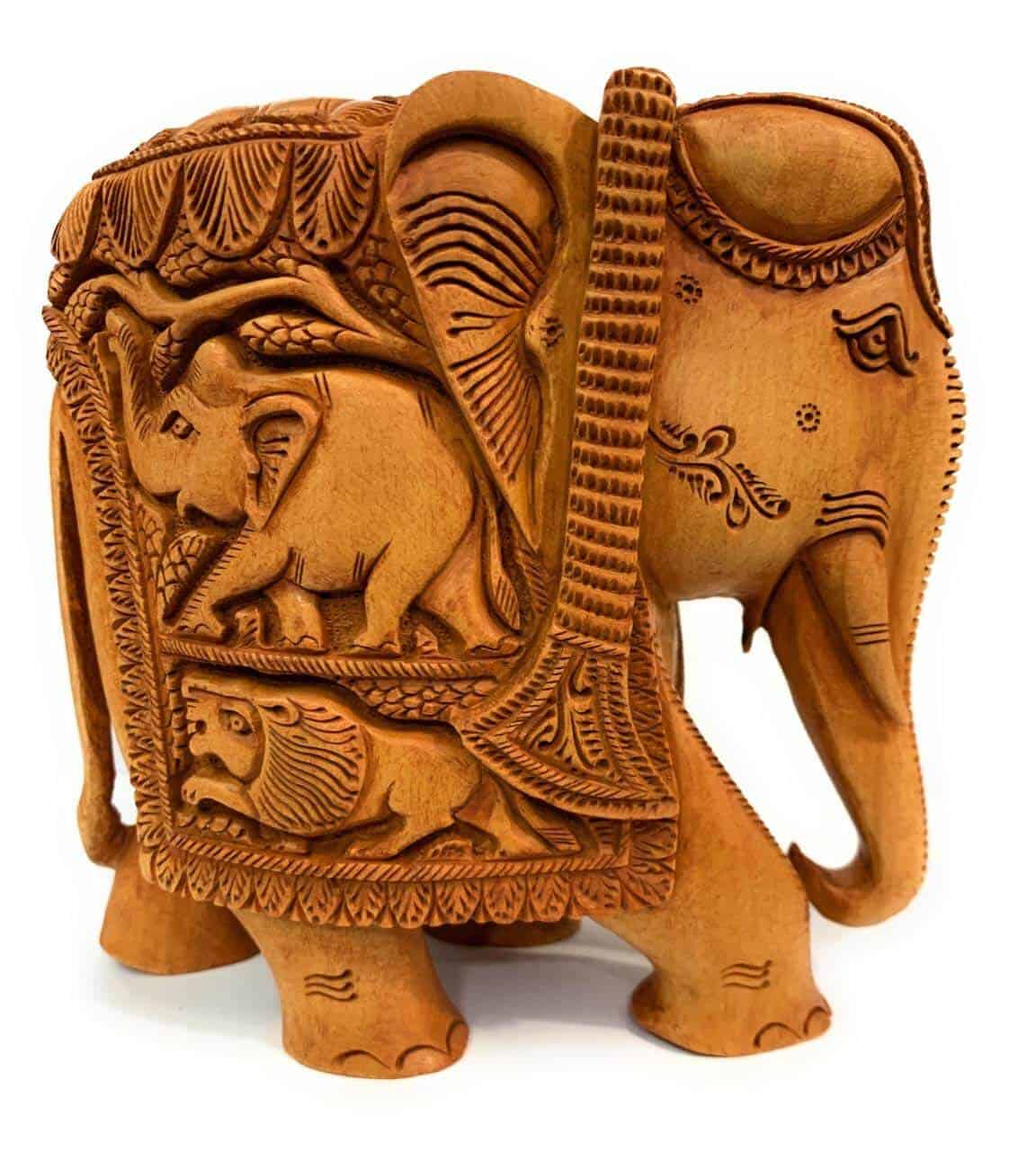 8) Sandalwood and Silk products From Mysore
Mysore is the land of palaces, silks, and sandalwood. The Wodeyars were patrons of the arts and crafts. The heritage continues to this day. The fine craftsmanship creates masterpieces which makes anyone awe at the art created. When in Karnataka, make yourself a favour by dropping by Mysore to pick up some of the best sandalwood and silk products back home. The Cauvery Arts & Crafts Emporium has all the souvenirs like key chains and wooden toys to teak wood swing sets that cost lakhs of rupees (INR).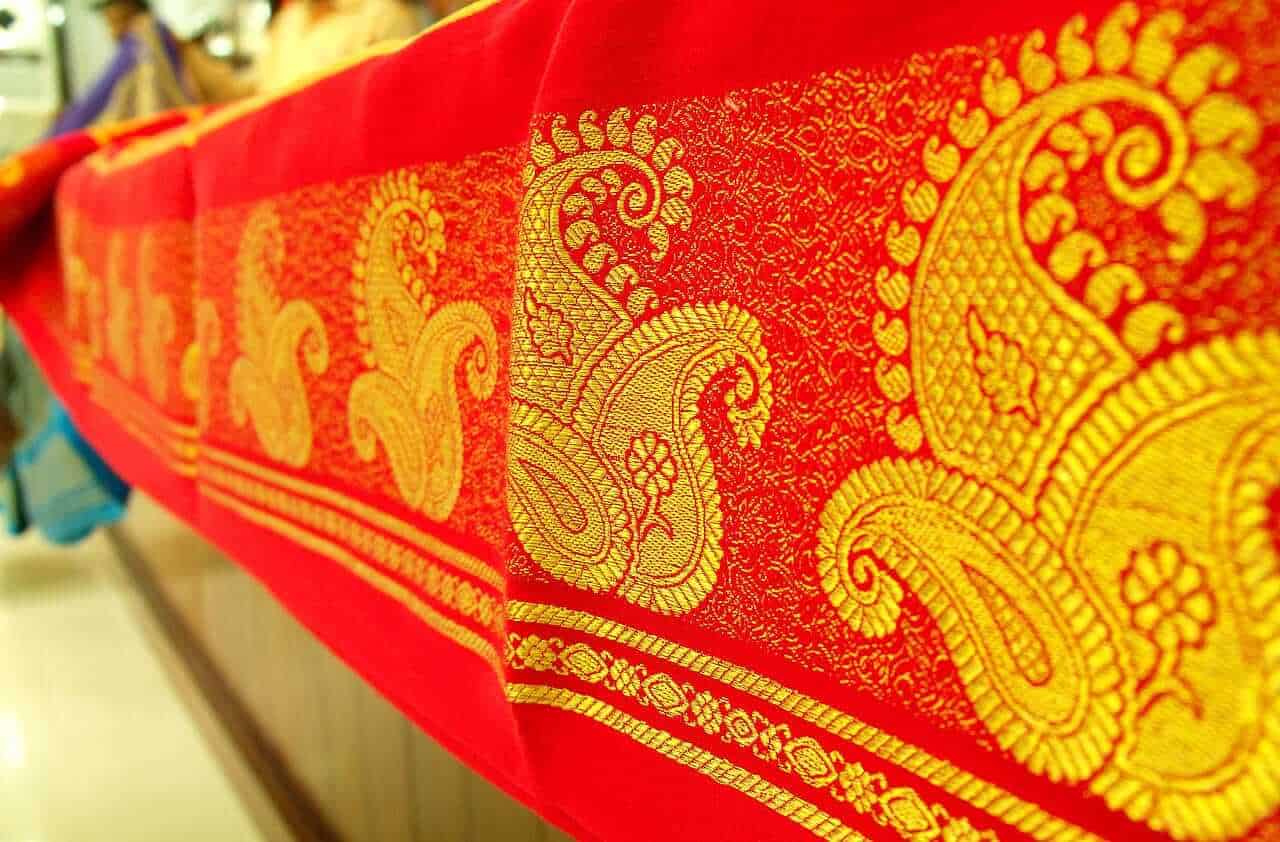 The luscious, velvety softness of the sarees is legendary and has to be experienced for the reverence to be understood. The cost of any Mysore silk saree or any such silk wear is priced depending on its purity and its intricate design.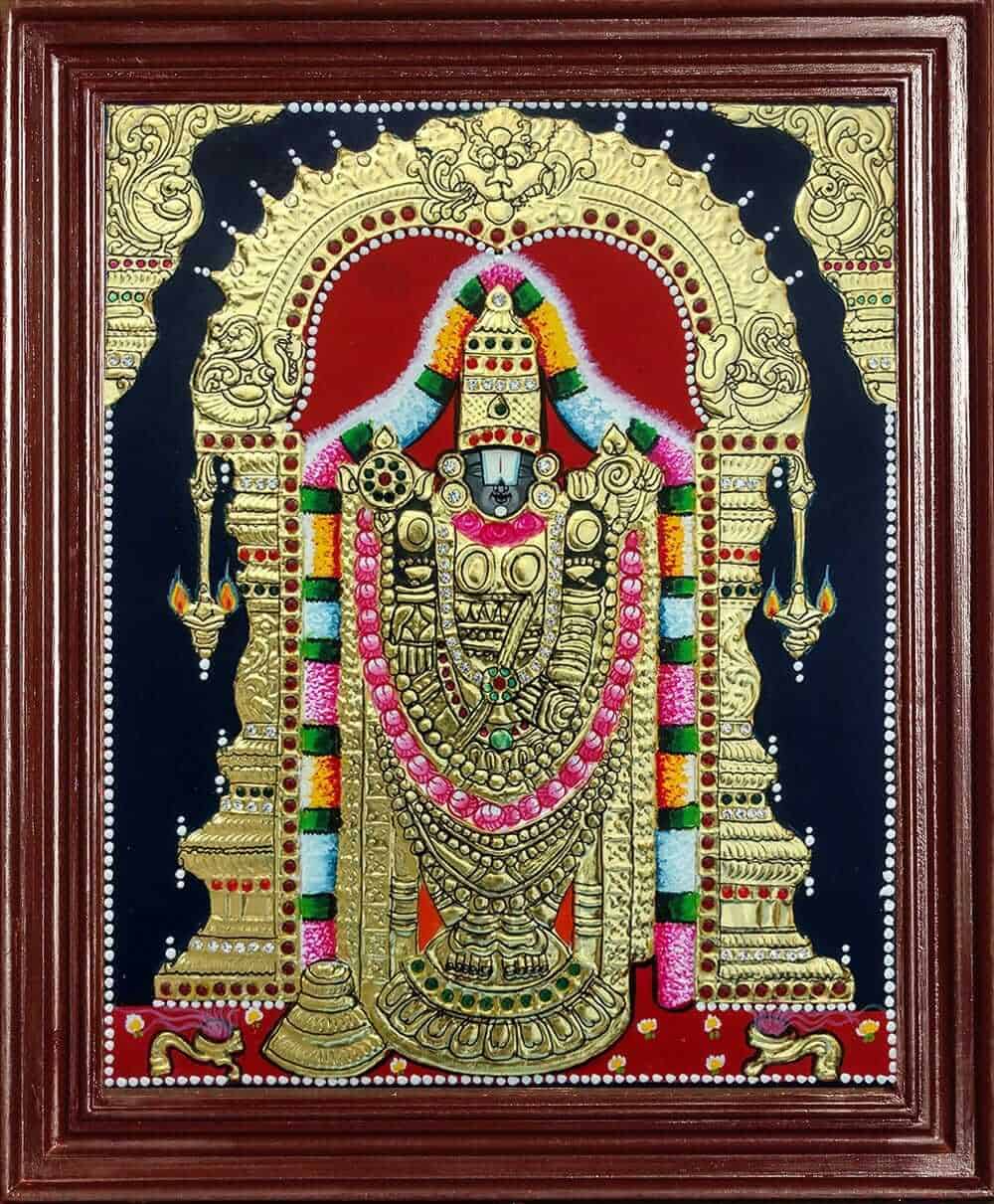 9) Tanjore paintings from Tamil Nadu
Tanjore paintings are considered to be one of the most famous among the classical South Indian Paintings. The density of the composition, richness of the surface and the vibrant colors make these paintings stand out from others. The embellishments of gold, semi-precious stones, pearls and glass pieces add a lot to their appeal. The three-dimensional effect of these paintings is very skillfully designed. The prices of these paintings can range from a few thousand to about a lakh rupees (INR).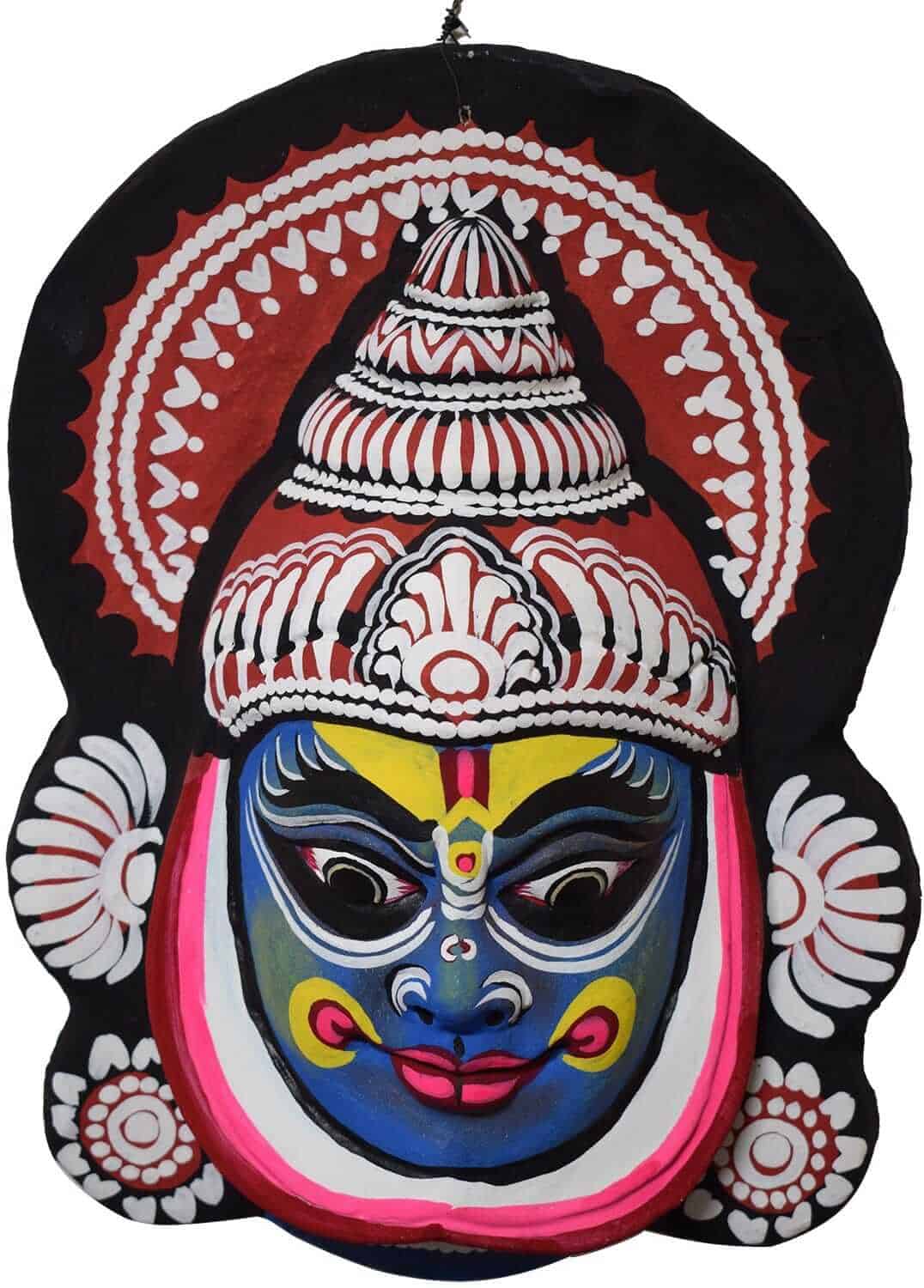 10) Kathakali Masks from Kerala
Kathakali is basically a dance form of Kerala. It carries a huge significance and traditional values in the state of Kerala. The face make-up of artists who perform this dance form is designed in colors and patterns which have strong, symbolic meaning. The localists here make masks that resemble the Kathakali dancers. They are mostly handcrafted from clay or plaster of Paris or papier mâché by some of the best artists in the state. It shall attract you the moment you see it and would make you want to take it back home. The Kathakali masks can cost about a few hundred, again depending on the pattern and the material used in its making.
This is all that we could gather for your souvenir-shopping in India. You can also try buying some jewelry or tea bags or spices or ayurvedic oils when in India. None of your money spent shall go in vain since all of these products are carefully and skilfully designed by the local artists. The souvenirs which you carry back home from India shall tell its own story for the visitors.