Talk Travel App
Talk to travel better
Talk Travel is a voice mobile application that enables travellers to speak, in their own preferred language, to destination experts and quickly find answers to their travel related queries. It reduces time and effort needed to plan travel and provides a more rich and authentic travel experience to travellers.
Our travel experts are locals, residents and/or people who know the city(destination) in and out and have a desire to help others travel better.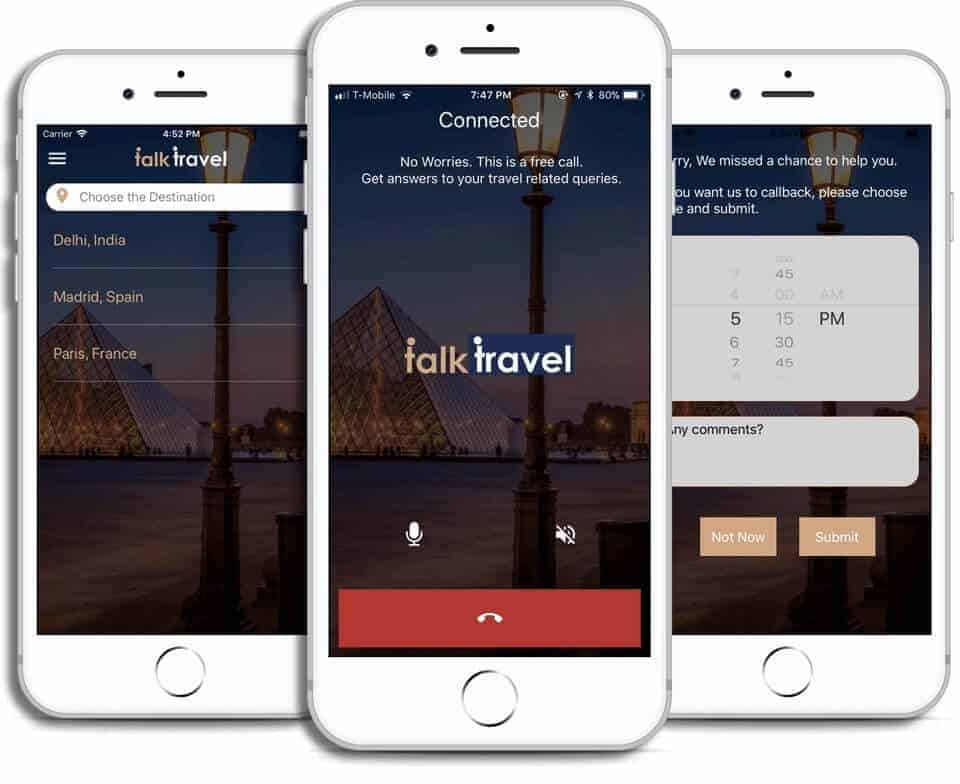 TalkTravel
- how it works
TalkTravel
makes travel planning easier
Free to use
You just need a stable internet connection to talk to our travel experts.
Talk in your preferred language
Choose the language which you are most comfortable with to talk
Get a callback
We missed your call? No worries - just choose a date & time and we will call you back. For free.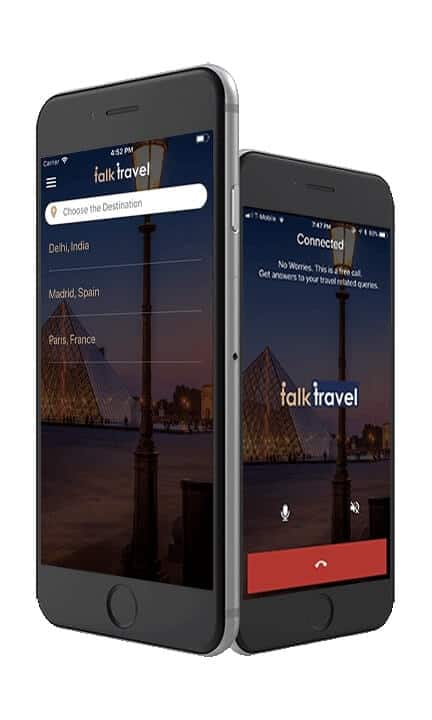 No local phone network charges
All calls are completely internet based. Therefore, no unwanted and unpleasant charges against your local home network
Easy to use
One click - and you can talk to our experts. Plan your travel at the speed of thought.
Earn money
Become one of our travel experts. Help others travel better by sharing information and and earn money for this !
Become a destination expert at

TalkTravel
Share your destination knowledge. Help others travel better.