Home » India »
Lucknow, the crown jewel of the erstwhile nawabdom of Awadh, has been immortalised in literature and film. It has been glamorized in popular imagination as the land of syncretic culture (blending of cultures) and swoon-worthy tehzeeb. However, another way of experiencing Lucknow is by hitting its winding roads along its rich culinary trail in search of delicious street food. Most people know of the world-famous Tunday's and their melt-in-your-mouth kebabs. But Lucknow has so much more magic to offer to your taste buds. Here is an insider's look into the best street food that you can experience in Lucknow.
Take a snack break!
Quick bites that pack a serious punch of flavour are readily available around markets in Lucknow. Here are the best ones (prices as of June 2020).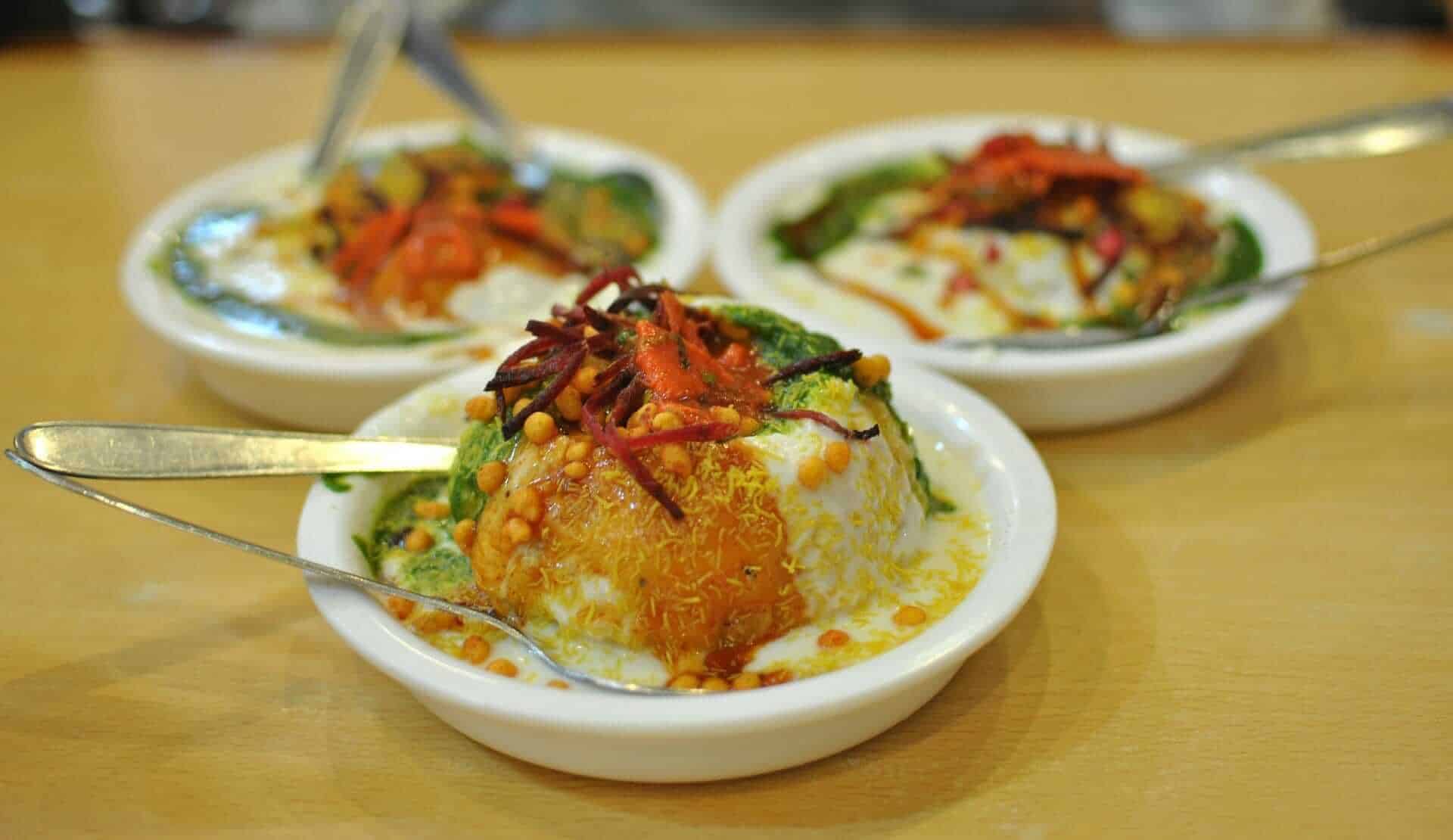 1) Royal Chaat

Located bang in the middle of the iconic Hazratganj, Royal Chaat has cult-status among foodies. Basket chaat is the most special offering here. It is an invention by the very-charming frontman of this place, Hardayal Maurya. Basket chaat is an elaborate version of the chaat, and contains a deep-fried, crispy, edible basket stacked with carefully chosen delectable toppings. While people come for the taste, they stay for Mr Hardayal's personal attention to each customer and his enthralling story about creating the chaat, which is a treat in itself.
Cost: INR 200 per plate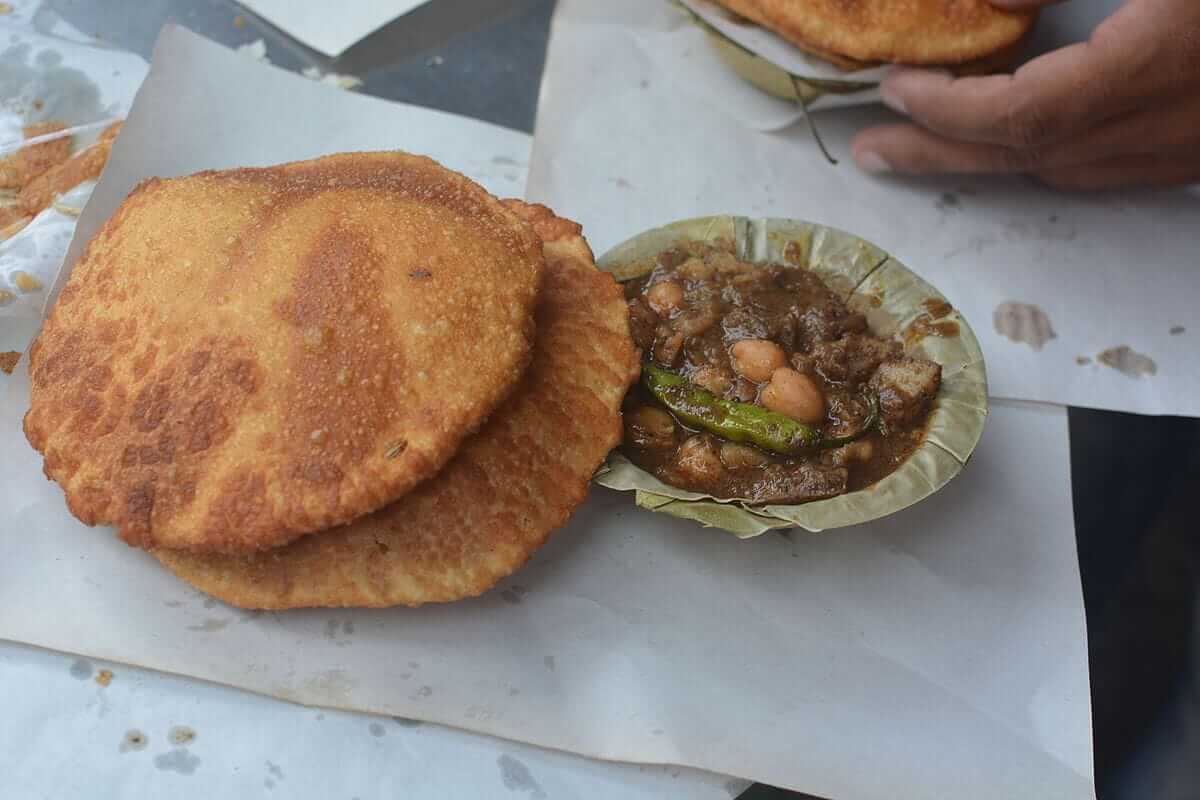 2) Bajpayee Kachori Bhandar

Taking a right turn into a back alley of Hazratganj is a small, unpretentious establishment that has been drawing loyal customers for several years. Kachori is a popular North Indian snack, often preferred as breakfast. But no one does kachori like Bajpayee. Crisp, flaky kachori or puffed flour bread (poori) is served with piping hot vegetable curry, spiced to perfection. All of it is served in dried leaf bowls, adding to the rustic experience.
Cost: INR 20 per plate (same for khasta or poori)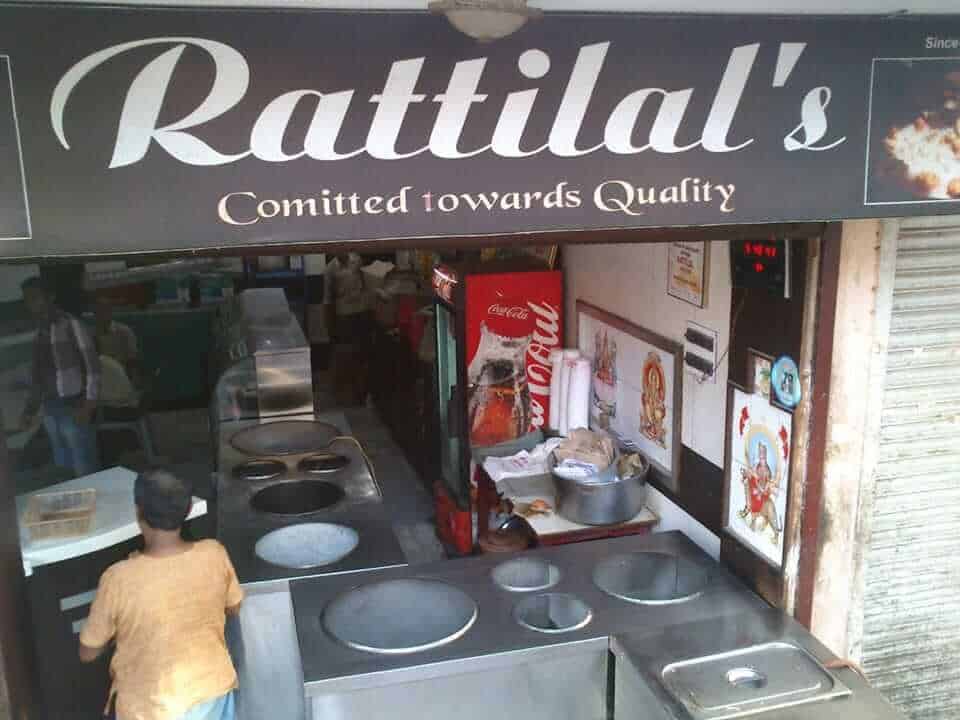 3) Ratti Lal Ke Khaste

Another snack-king of the city is Ratti Lal, serving hot, crisp khaste since 1937. Khasta is the quintessential Lucknowi breakfast, consisting of crunchy, deep-fried hard bread (khasta), served with delectably spicy lentil curry, pickles, and a simple onion salad. You can also find hot and sweet jalebi here to complete your meal.
Cost: INR 14 per plate (for khasta); INR 340 per kg for jalebi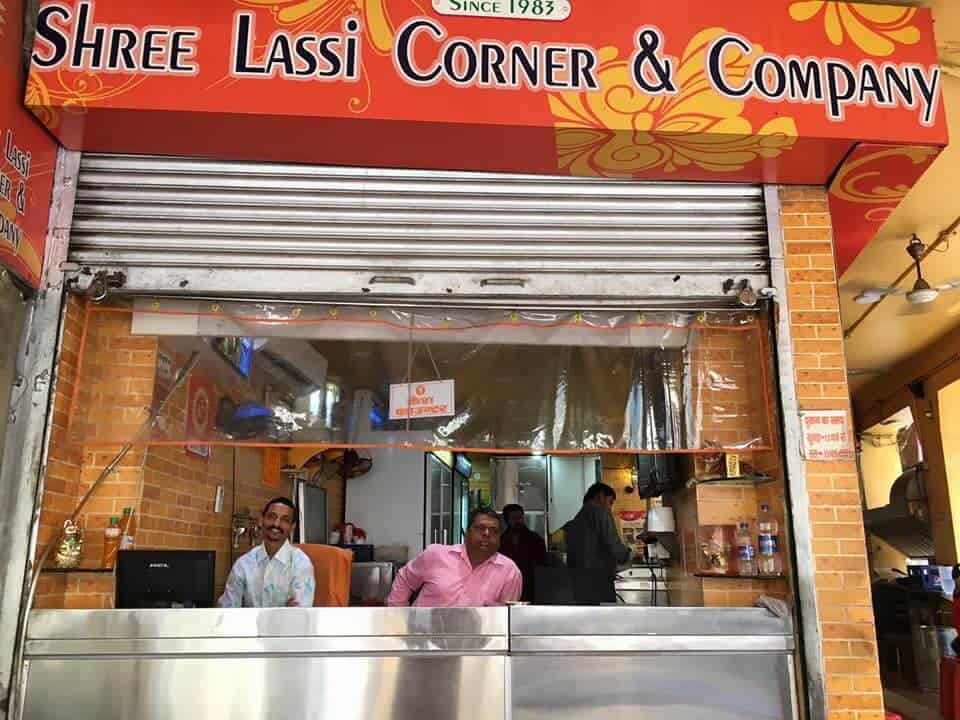 4) Shree Lassi

For a Lucknowi spin on the very Punjabi duo of chole-bhature and lassi, head to Shree Lassi in the older part of Lucknow. Chole-bhature is the super-yummy combo of deep-fried puffy bread served with spicy chickpea curry. It is a hot, hearty meal, best paired with a cold glass of sweet lassi, which is a beverage made from yoghurt. At Shree's, you will find it rich and creamy, topped with thick cream.
Cost: INR 80 for full plate chole bhature, INR 40 for half; INR 50 for lassi (250 ml)
On to the main course
The patrons of Awadhi food swear by its sophisticated flavour and cooking methods handed down over generations. To get a taste, head over to these destinations for the world-renowned Awadhi biryani and kebab, Lucknow's favourite street food.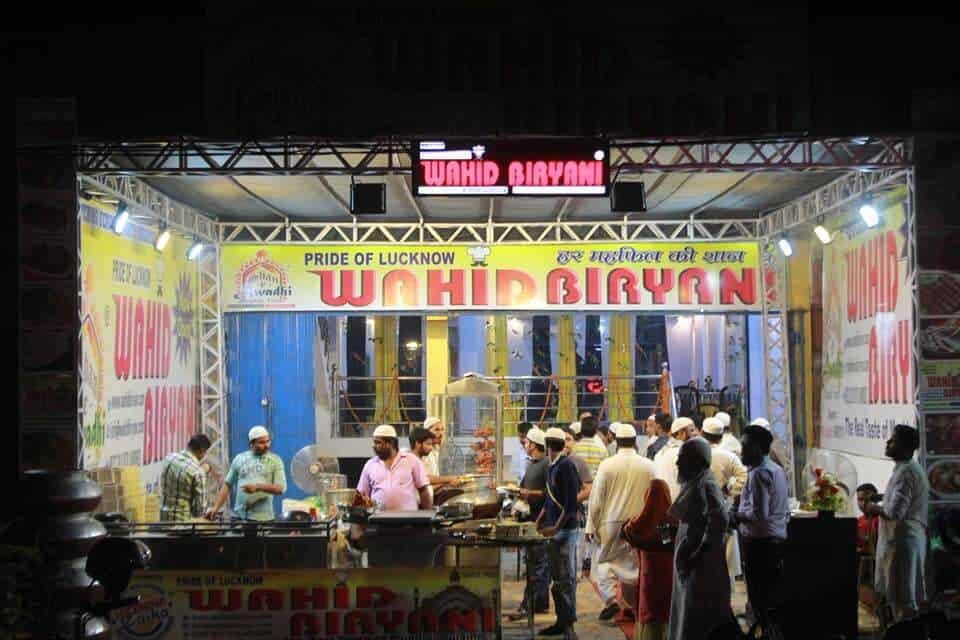 5) Wahid Biryani

Wahid is one of the most well-respected biryani-makers in the city. Their specialty lies in skillfully using 55 different spices to produce a fragrant, yet light biryani that is flavourful without being overwhelming. Their best seller is their fall-off-the-bone mutton variant, but chicken is just as tenderly made. To find this original flavor, you will have to traverse the dingy alleys of old Lucknow's Aminabad. But the trouble will surely be worth it for this yummy street food.
Cost: Mutton Biryai= INR 220 (full plate), INR 110 (half plate)
Chicken Biryani= INR 180 (full plate), INR 90 (half plate)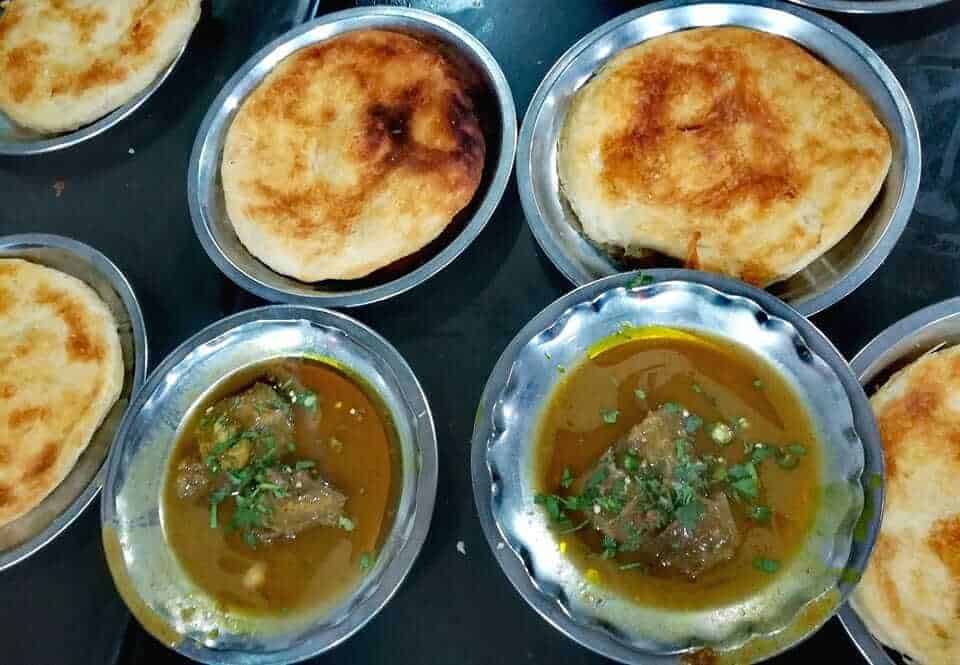 6) Raheem's Nihari

Another one of Lucknow's culinary gems is hidden away in dusty lanes of Chowk in Old Lucknow and has been serving the city for 125 years now. Raheem's specialty dish is nihari, a spicy broth with mutton (payaa) or chicken (gosht). While the star in most non-vegetarian food is the meat itself, the real hero in a good nihari is the strong, fatty, flavourful broth complemented by a juicy piece of meat. It is eaten along with a flaky, tandoor-made bread called kulcha. Raheem is jam-packed with patrons right from morning till late night, so you'll be welcomed no matter when you go.
Cost: INR 50 for half-plate, INR 100 for a full place (nihari)
INR 12 per piece (kulcha)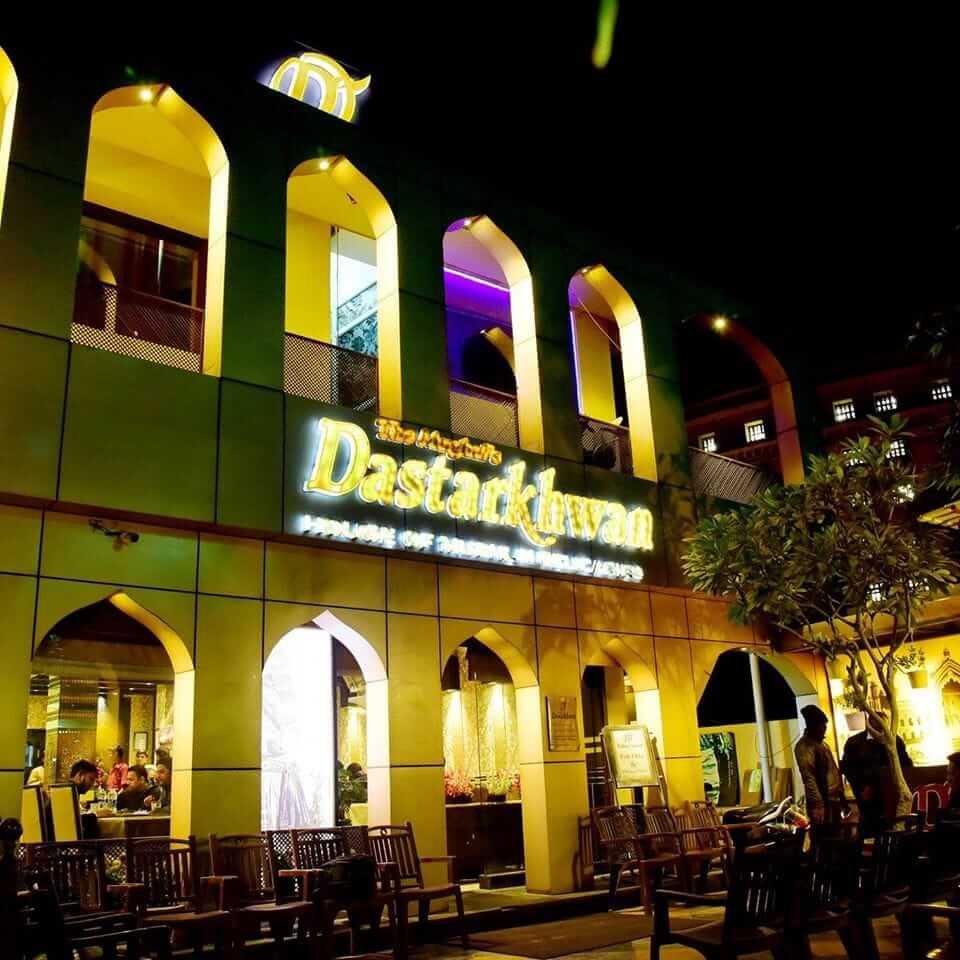 7) Dastarkhwan

One cannot truly experience Lucknow without getting a taste of its kebabs. Awadh had an illustrious culinary history that boasts of more than 300 varieties of kebabs. Recipes for some of the most delectable ones like the galawati, shami, and boti have been preserved over generations and can be tasted at the famous Dastarkhwan. It is a household name in the city and has regular patrons among locals as well as tourists. To experience a more rustic feel, you can head over to their outdoor-seating establishment near Tulsi theatre in Hazratganj. The aroma of the tandoor and freshly made bread wafts through the air, while you order from an array of kebab options. Start off with the galawat kebab, their bestseller. Their qorma and mutton dishes are also worth a try.
Cost: INR 160 for 4 pieces (galawat kebab)
For the Sweet Tooth
When your stomach is satiated with Lucknow's savoury treats, but the heart still craves something sweet, look for the following places for some authentic desserts.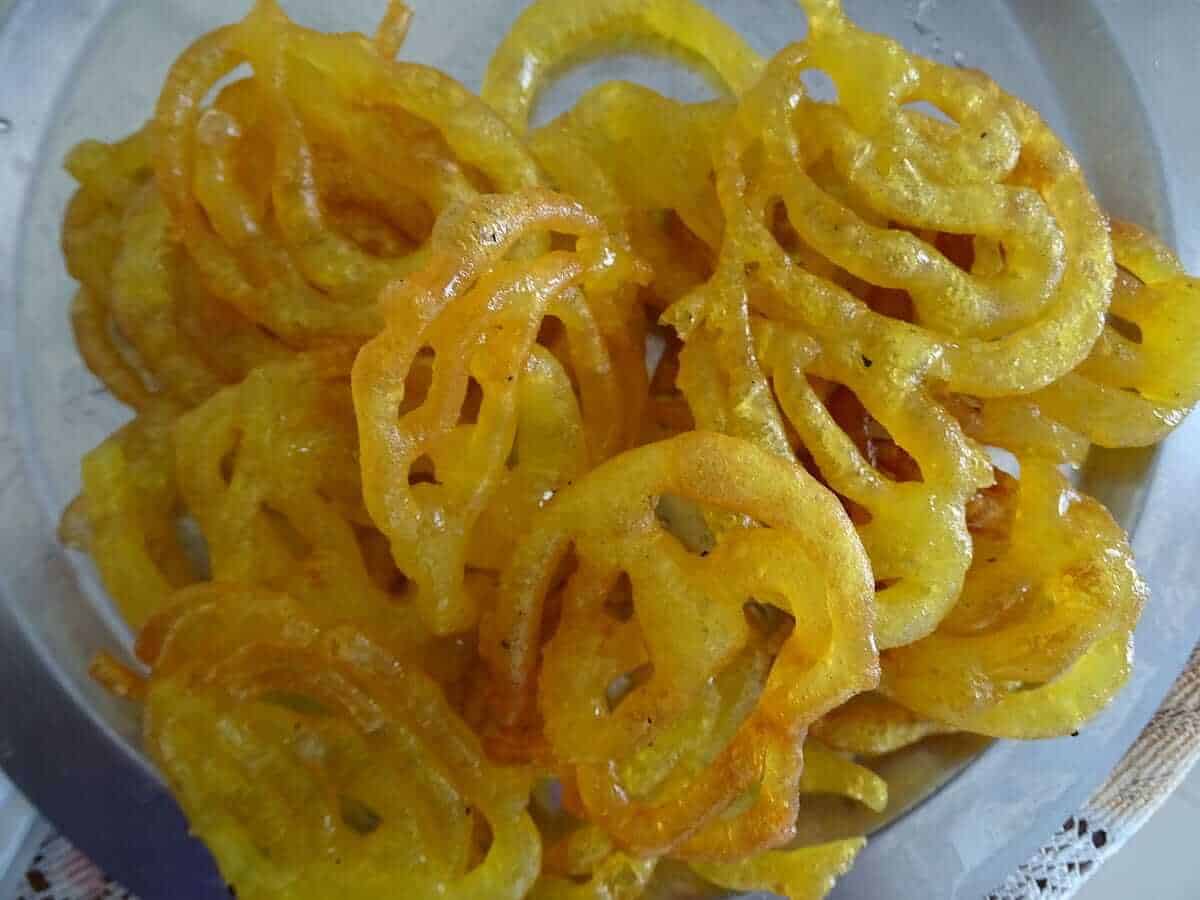 8) Tripathi Mishthan Bhandar

Tripathi is the go-destination for locals and tourists for delicious North Indian desserts. All confections here are made in pure ghee, which gives them an unparalleled flavour. Their most popular offering is the desi ghee jalebi, which is usually sold out within minutes. Milk-based sweets like rasmalai, and soan papadi are also crowd-favourites.
Cost: INR 400 per kg (jalebi)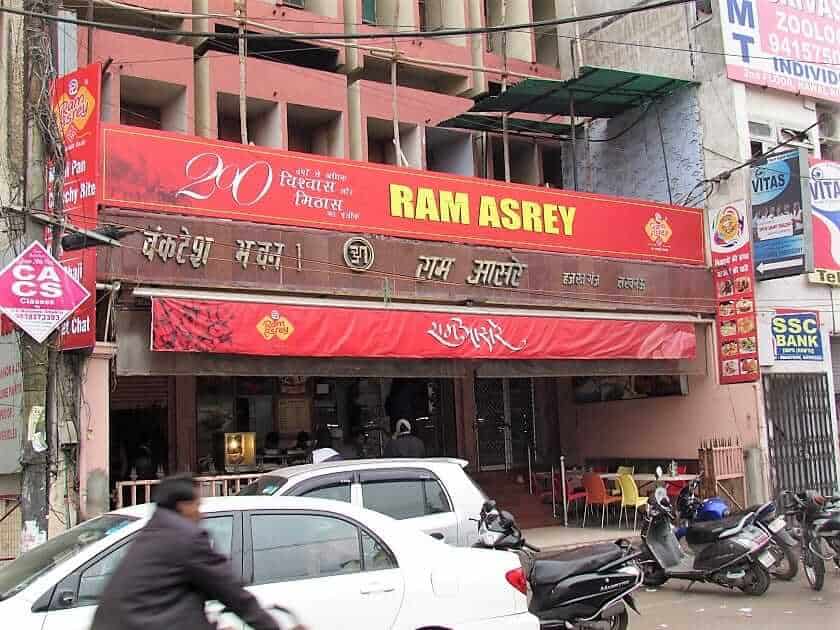 9) Ram Asrey

Established in 1805, Ram Asrey prides itself on maintaining the authenticity of its flavour. With little pomp and show, Ram Asrey's Indian sweets are a flavourful treat. One of their most famous desserts is kaala jaam, a drier but more decadent version of the gulab jamun. Another speciality is the malai paan, made from the cream that settles on cooled milk. It is a lightly sweetened, delicate dessert and is a must-try.
Cost: INR 550 per kg (kalaa jam)
INR 600 per kg (malai paan)
Refreshment
The best way to round off a scrumptious meal is with a fragrant paan, expertly folded and affectionately offered.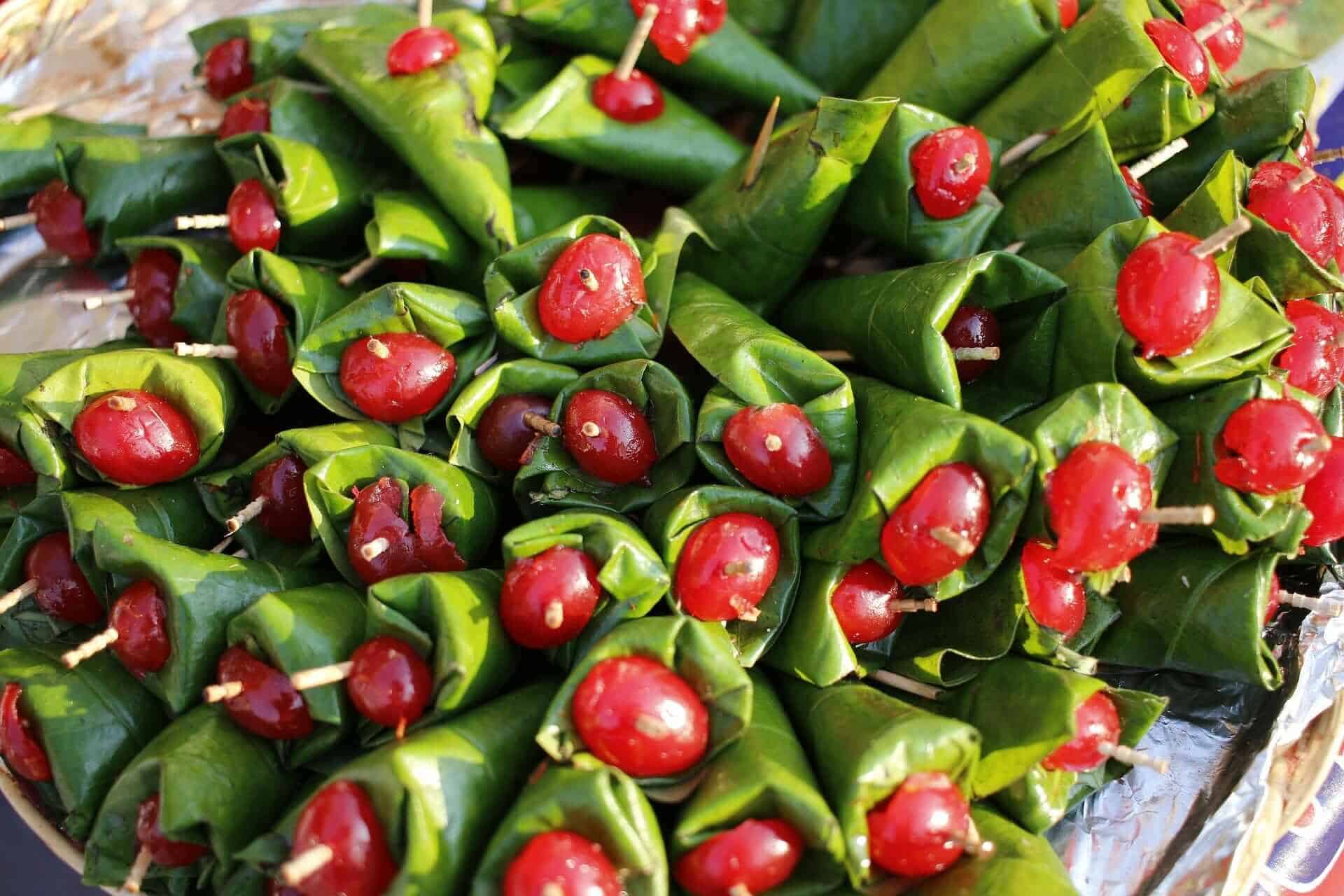 10) Azhar Bhai's Paan Shop

An 80-year-old shop tucked away in Chowk, Azhar Bhai serves an astounding 52 varieties of paan (betel leaves with condiments). Among them, is the best selling sweet paan, begum pasand, and several ones made as medicinal cures. End your meal with a paan, which is a refreshing and cooling element and there is no better place to get one than at Azhar Bhai's.
Cost: INR 25 per piece (begum pasand)
INR 10-15 (medicinal paans)
Lucknow is famed for its hospitality and warmth. When out exploring street food, feel free to interact with the locals and shop owners to get insider tips, food recommendations and unforgettable stories. After all, tales from a journey are the best souvenirs.