Home » India »
No culture makes more use of colour than Indian traditions. With its blue-skinned gods and peony-lipped goddesses, and even the colourful fest of Holi. The Indian festival is a unique spring celebration filled with a splash of colours.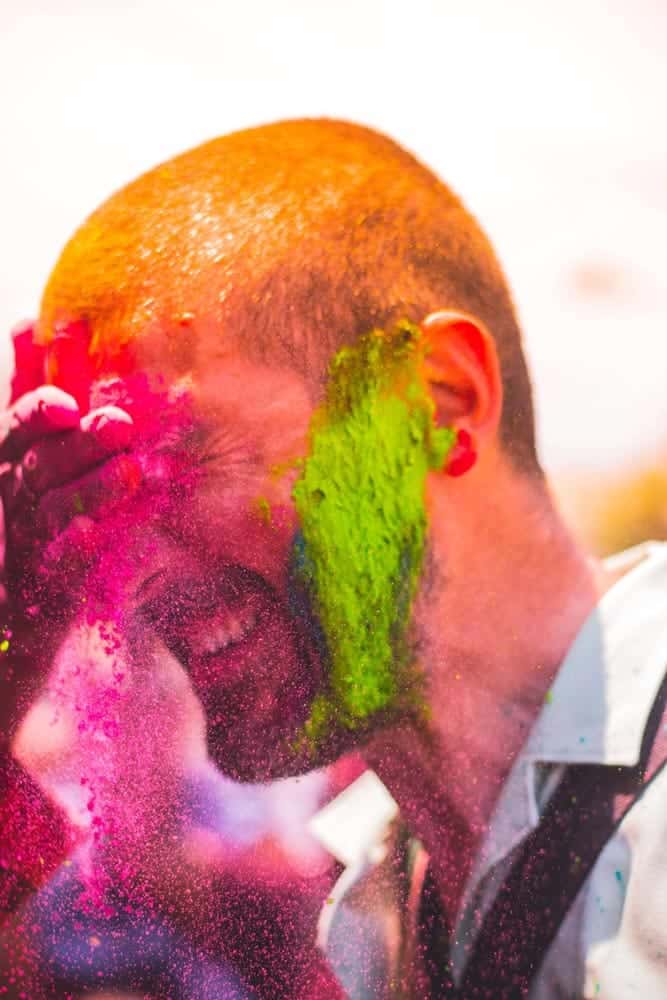 Children and adults squirt arcs of dyed water or colourful damp powder (gulal) on passerbys. They also throw it to each other, all violently hued, on their marks. People gather together to enjoy and celebrate this joyous festival forgetting all their differences. They show love, care, and kindness. People show it by applying abeer Gulal (colourful dye) to foreheads, sharing sweets, delicacies and the very special Bhang (edible cannabis induced drink).
The sheer zeal and enthusiasm of this fest is infectious and experiencing this prismatic color eve is one of the must-see/do things while in India.
The festival is usually a two-day affair in March. It involves Holika Dahan (bonfire) on the first night (chhoti holi). Then, the next day you can experience a festival of colors (rangwali holi). However, in different parts of the country, the duration differs according to local traditions.
Here's a lowdown on where and how to make most of enjoying this riot of colourful celebration.
1) At Banke Bihari temple, Vrindavan and Dwarkadheesh temple, Mathura
Holi celebrations here are famous throughout the country. According to legend, the tradition of playing colors on Holi has its origins in the Leela of Radha and Lord Krishna and is reminiscent of their immortal love.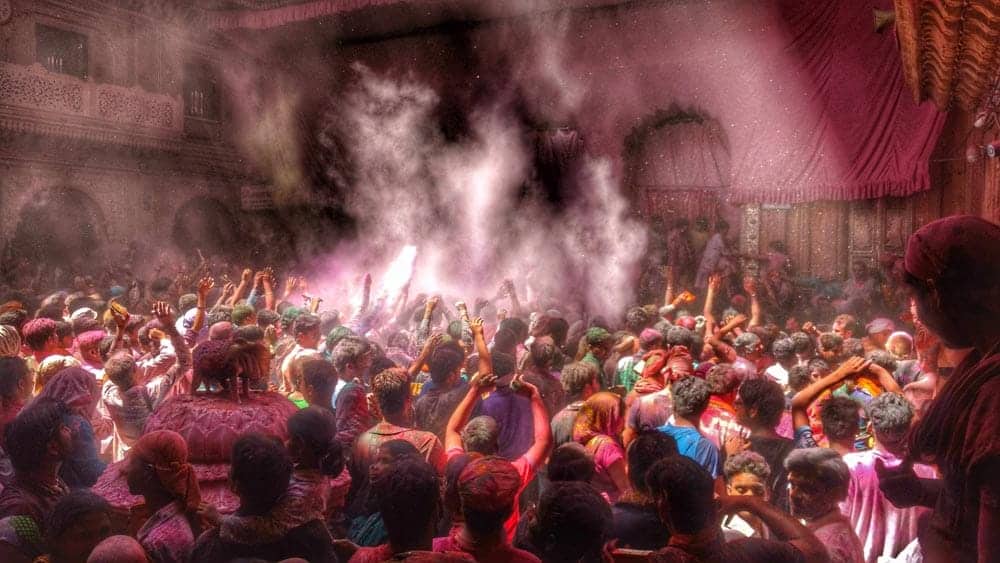 The traditional and religious fervor is evident here. This is because Mathura is the birth-place of the lord and Vrindavan, the place where he spent his childhood.
Mathura has a very famous show with a colourful musical procession in the week before Holi. It proceeds from the temples to the river then on to the Holi Gate. There, the festival is marked.
The festivities at Banke Bihari temple in Vrindavan are also legendary. They culminate with the throwing of colors in the morning on the day before Holi (March 20, 2019). The celebrations commence with the throwing of flowers at the devotees by the temple priests (Phoolon Wali Holi) at 4 p.m. on March 17, 2019.
Barsana and Nandgaon Uttar Pradesh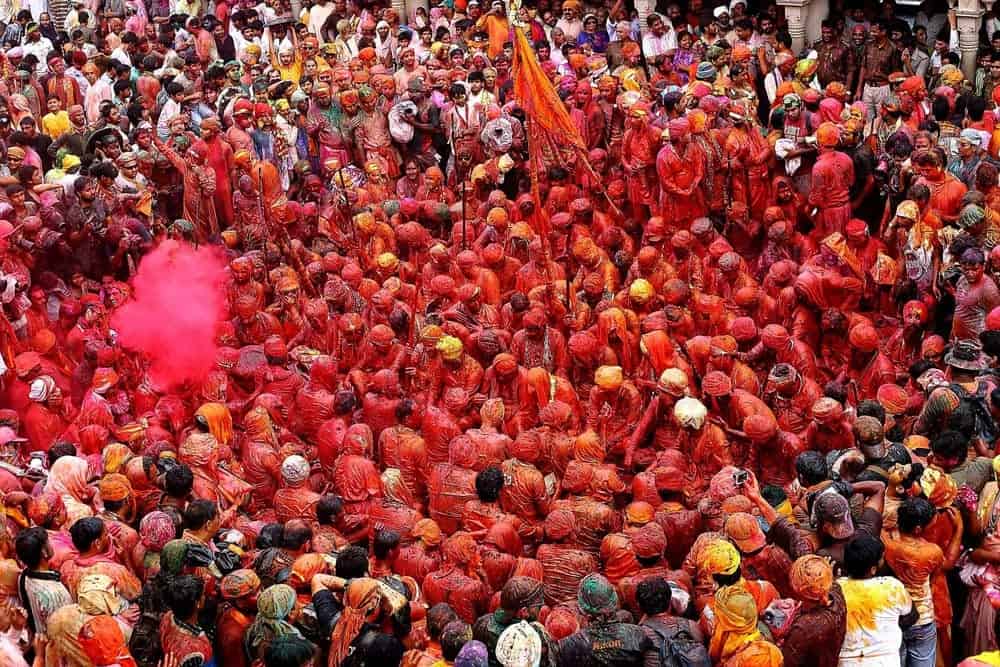 This local celebration of Holi (Lathmar Holi) takes place days before the actual Holi in the neighbouring towns of Barsana and Nandgaon near Mathura in the state of Uttar Pradesh.
It is unique in the sense that there is the tradition of beating up the men from Nandgaon village by women in the Barsana by lathis/thick traditional staffs. This happens a week before the Holi celebration.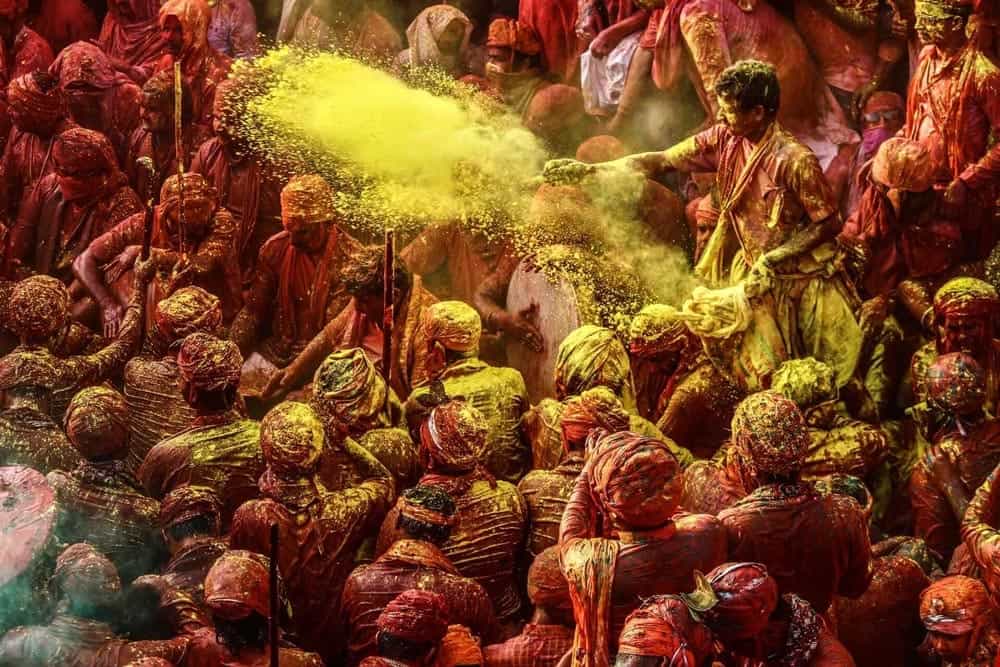 According to the legend, Lord Krishna visited his beloved Radha's village on this day and playfully teased her and her friends. Taking offense at this, the women of Barsana chased him away, hence in line with the story the tradition continues even today.
Thousands gather to witness this unique Holi. Assistants watch how women beat up men with sticks. Then, people on the sidelines become hysterical, sing Holi Songs (often in Braj Bhasha) and chant Sri Radhey or Sri Krishna. The celebrations begin with a ceremony at the Radha Rani (Ladliji temple).
This year (2019) the festival will start on March 15th in Barsana and March 16th in Nandgaon. Get there a few days before to go to the Laddoo Holi festivities. During these, sweets are thrown around. You can also listen to spiritual singings and chantings of Lord Krishna and Radha.
2) Anandpur Sahib, Punjab
You can experience the warrior-fervour of Holi celebrations in this part of the country. Locally known as Hola Mohalla, the annual festivities date back to 1701 when the tenth Sikh guru, Guru Gobind Singh started it.
The fest differs from others in that you won't see splashing of colors. Instead, there are demonstrations of martial skills, physical agility, and bravery. Then, you'll listen to kirtan, music, and poetry.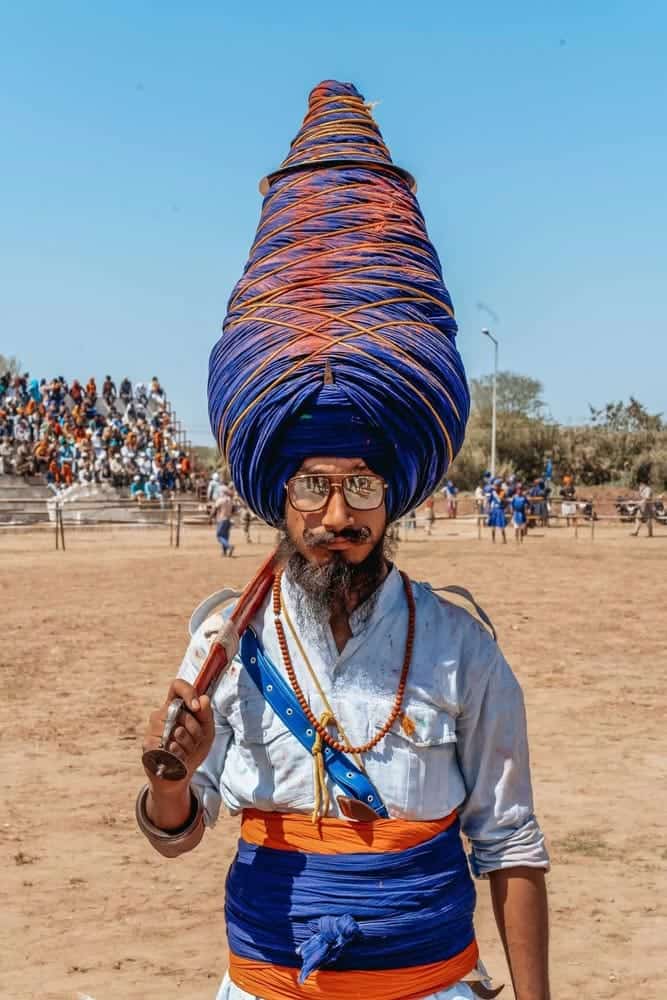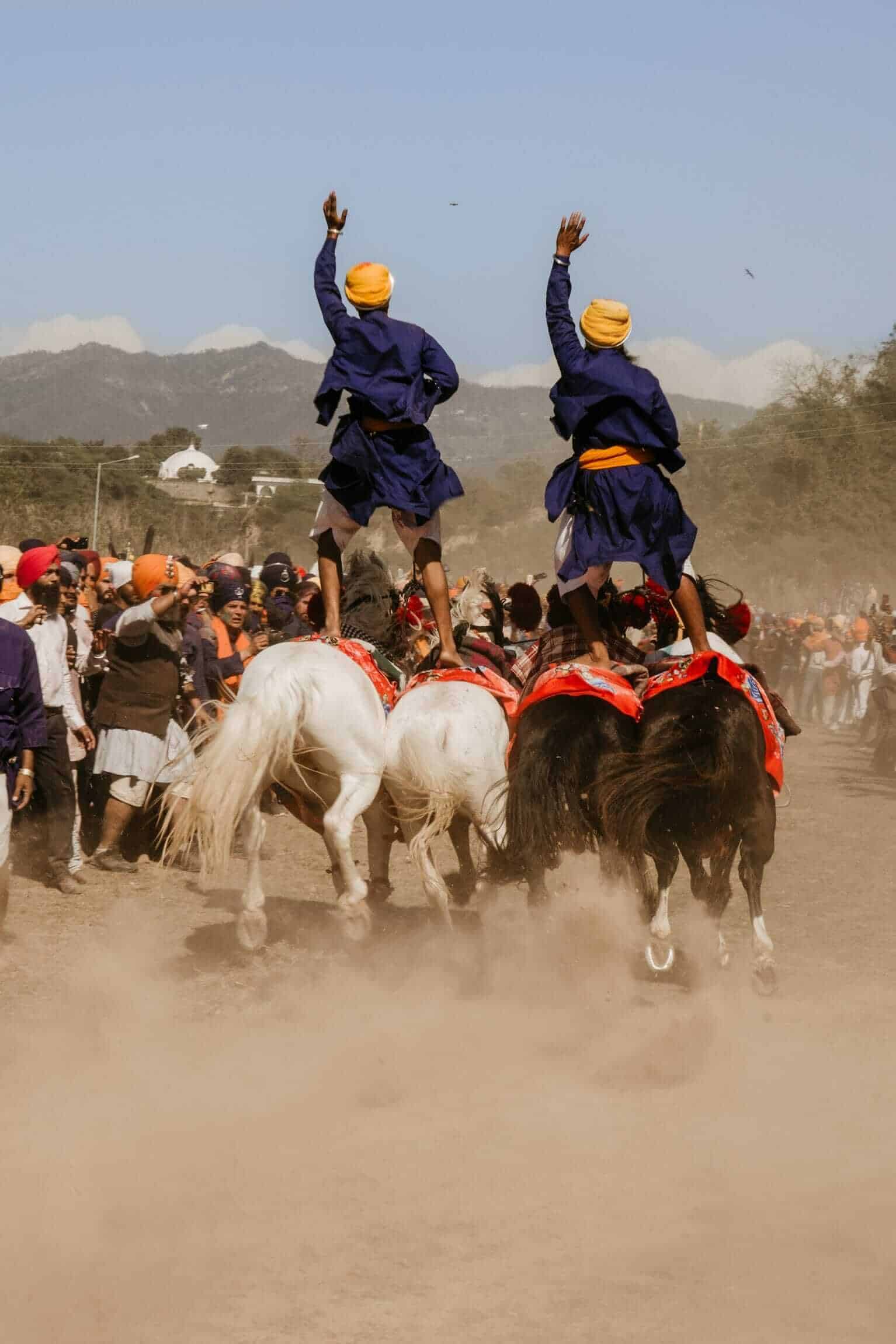 The three-day grand festival is usually held a day after Holi. You can enjoy exhibitions, and turban tying but the most interesting part is the exhibitions you can watch. Enjoy mock battles, Gatka (Sikh martial art of sword fighting with sticks), and tent pegging. You'll also be able to watch bareback horse-riding, people standing erect on two speeding horses, and various other feats of valor.
Dates this year are March 22 to March 24, 2019. Punjab Tourism offers a four day Hola Mohalla tour, including a farm stay. The Punjab Beyond the Brochure tour includes the festival too.
3) Shantiniketan, West Bengal
Nobel laureate and very famous Bengali poet, Rabindranath Tagore introduced the Holi celebrations as Basanta Utsav. People celebrate this spring festivities at premier Visva-Bharati University in West Bengal.
Students dress up gaily in spring colors and put up a grand cultural gala for visitors. In this gala, you can enjoy folk dances, Tagore's songs etc followed by splashing of colors.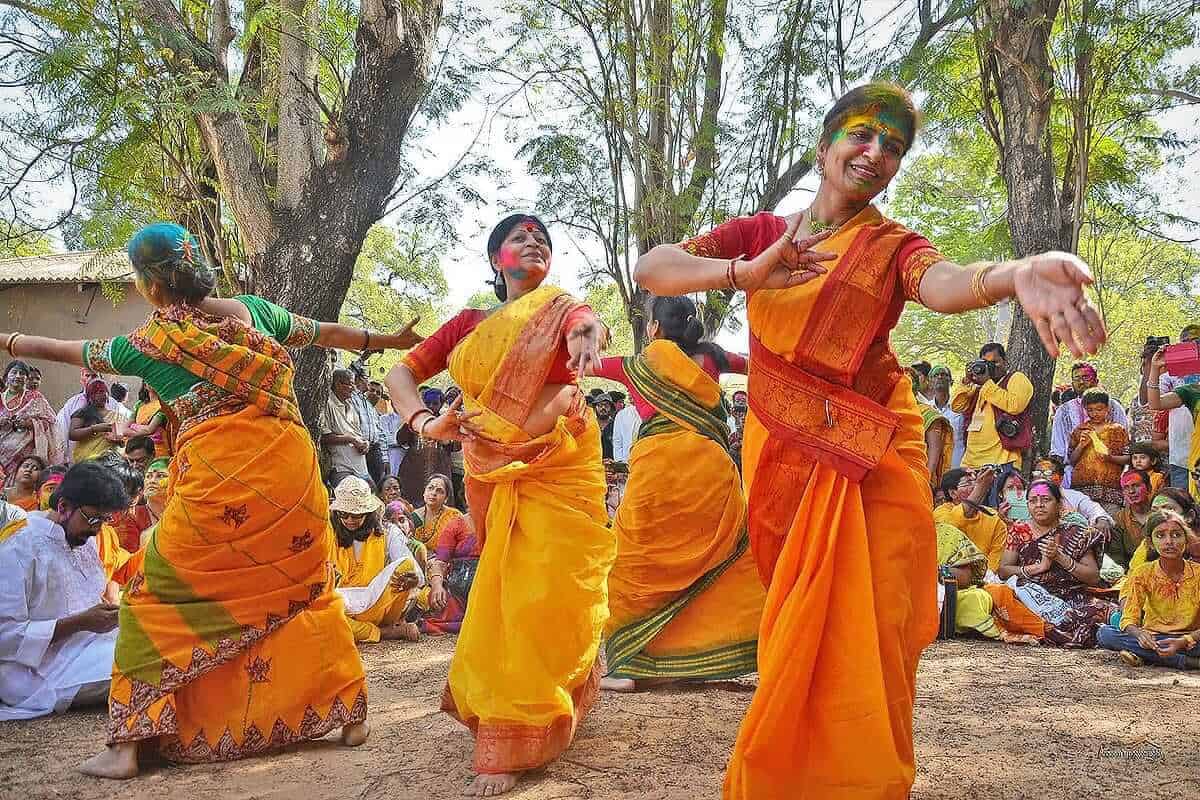 A large number of tourists arrive every year at Shantiniketan to witness and participate in these celebrations. They are considered as an integral part of Bengali heritage. The celebration occurs a day earlier (March 20, 2019) than the main Holi event in other parts of the country.
4) Udaipur and Jaipur, Rajasthan
The festival of Holi has traditionally received great patronization from the royal families of Rajasthan. The first day of Holika Dahan takes place at the Royal City Palace in Udaipur, where the bonfire and other related festivities are traditionally performed by the current custodian of the Mewar dynasty (the Maharaja of Mewar) at the expansive ground of the palace.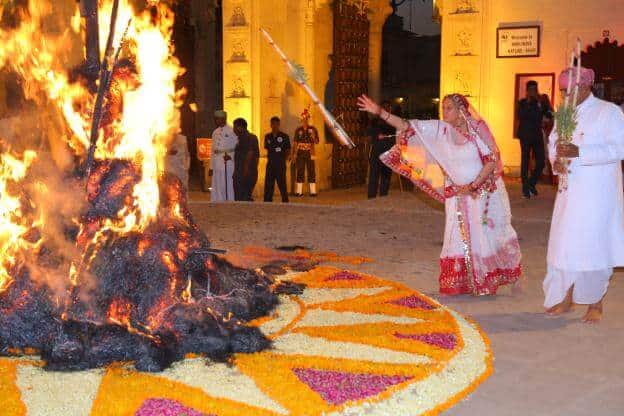 The event is spectacular and very regal. There are drums, folk dances, and folk songs. The night continues with cocktails, a lavish dinner, and wonderful fireworks. A magnificent palace procession from the royal residence to Manek Chowk, City Palace happens. It's complete with bedecked horses. The royal band takes place on the eve of Holi. All foreign visitors, guests, tourists, dignitaries are welcome.
Email at this address for passes: [email protected]
At Jaipur, Dhulandi Holi is celebrated. Hotels make special arrangements, such as the Khasa Kothi Hotel. This hotel has a special celebration for foreign tourists. The traditional food, cultural events, and folk songs are the highlights of the event. Non-hotel guests are welcome to join the celebrations as well.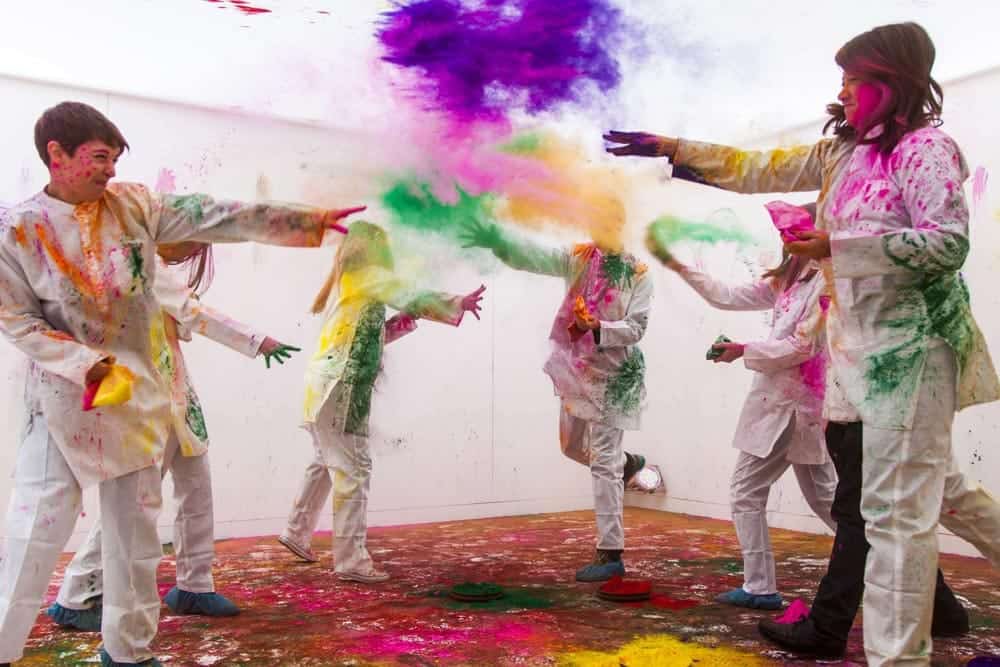 Alternatively, you can also participate in the popular Holi celebrations of Diggi Palace, Jaipur or enjoy a unique celebration with Elephants at Eleholi fest held annually on Holi at Eleday elephant park, near Amber Fort, Jaipur (21st March 2019).
5) Delhi, India
The capital city of the country lets its hair down, gets a little rowdy and jumps in with full vigour for the colourful fest.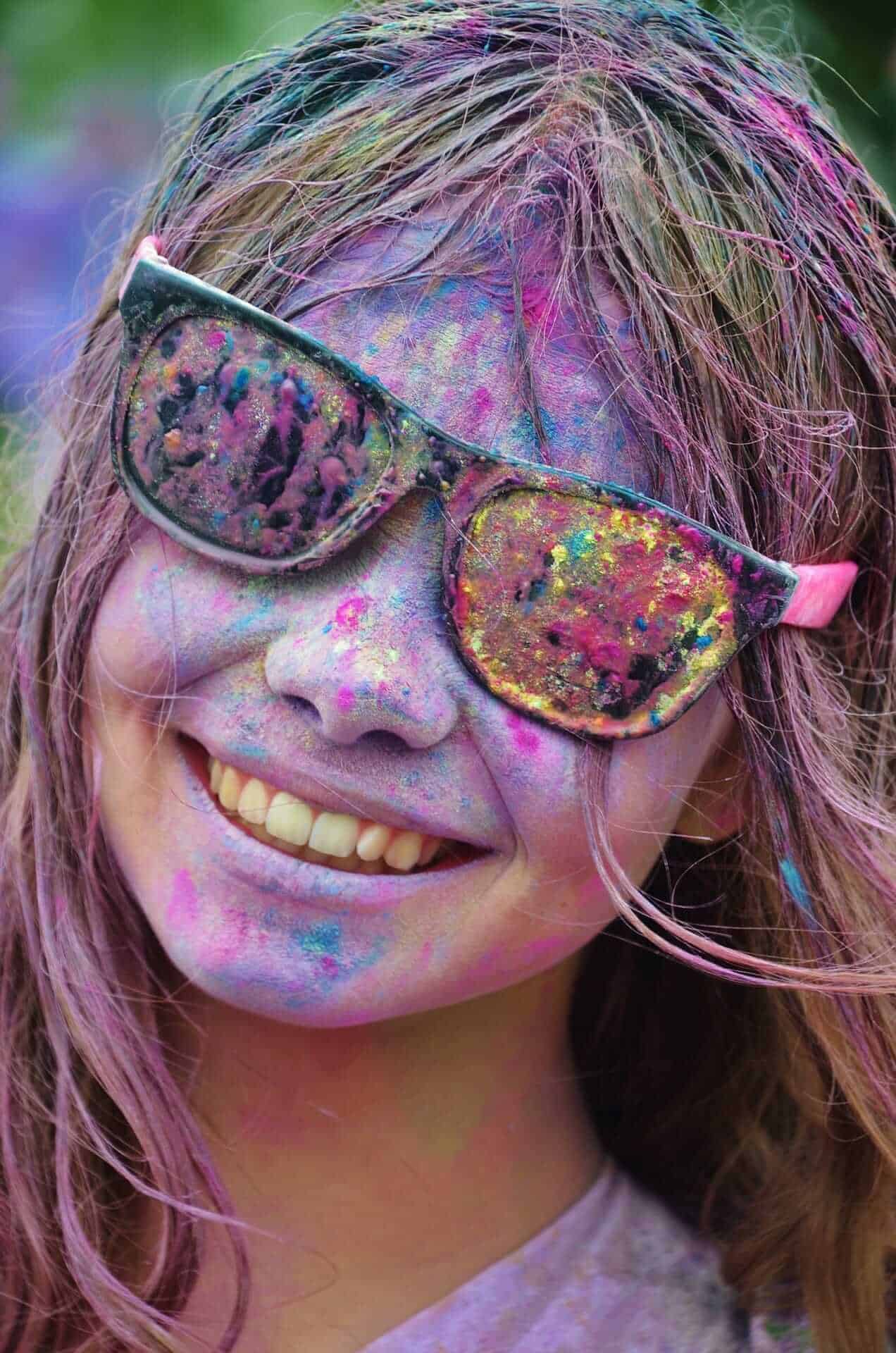 The vibrant revelry is famously celebrated with a unique 'Delhiite Twist' where fun and frolic galore with a generous splash of music, games, colors, food & drinks, and social interaction. The merrymaking naturally attracts not only the locals but also a ton of foreign tourists. Some of the parties you can check out in the capital this year are:
Holi India Color festival at Golden Triangle Tourist Circuit: 20th to 21st March 2019. This is a popular event for visitors worldwide
Holi Moo fest at Jhankar Lawns, Asiad Tower, Asiad Village: 21st March 2019 Contact: +91 1141045740. This is popular for music, a congregation of like-minded artists, musicians, lots of fun and revelry
Unite Holi Music festival at Jawaharlal Nehru Stadium: 21st March 2019. This is popular for music, multiple large stages, water activities, best artists and a huge crowd
Holi Sangria at The GameForest Club, Archview Drive, Sector-58, Gurugram: 21st March 2019. This is popular for top DJs on the floor, music of all genres, delicacies, and colors
6) Goa, India
In Goa, Holi is celebrated as local Shigmo festival spread over almost a fortnight. Dhakto Shigmo or the little Shigmo happens the day before Holi. You can see parades out in the streets (in Panjim) and locals organize and attend cultural dramas. The burning of huge effigies also happens.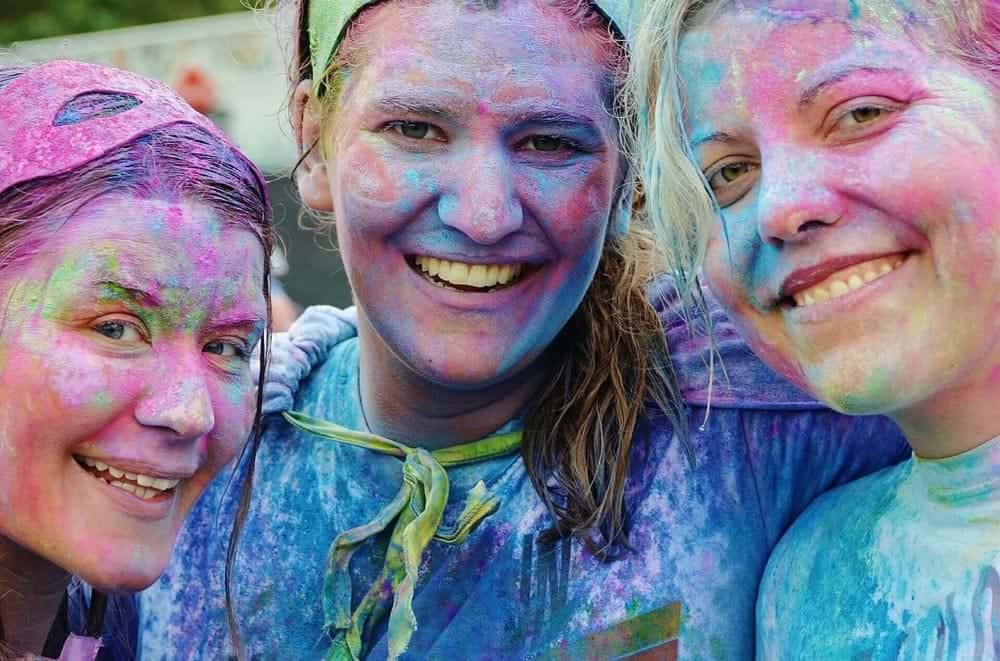 Celebrations begin by offering prayers to village gods and goddesses. Often considered as the party capital of the country, various fun celebrations with pool parties, DJ nights, colors and dancing are held at Anjuna, Baga, Calangute, Arambol, Candolim, Fatorda, Ponda, Vagator, Mandrem and other places.
7) Hampi, Karnataka
Holi in the southern part of India is a quiet affair.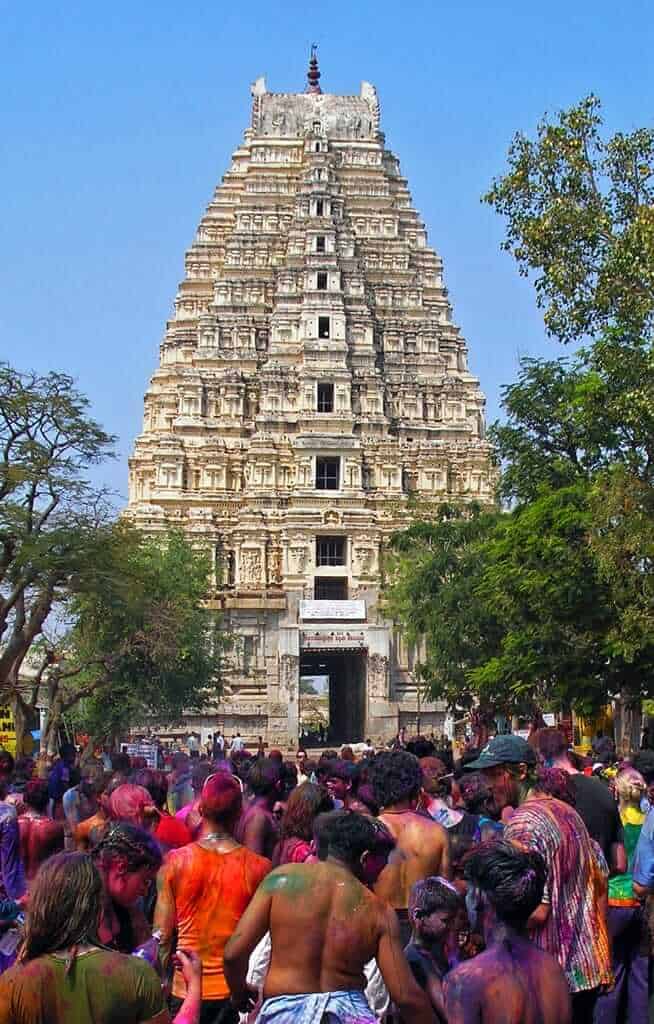 However, at Hampi, the top heritage site of southern India, exuberance, and fervor of the fest is quite palpable as people gather on the streets to splash colors and dance to the drum beats/riot of music enjoying themselves followed by taking a dip in the nearby river. Many foreign visitors also actively partake in the revelries along with the locals.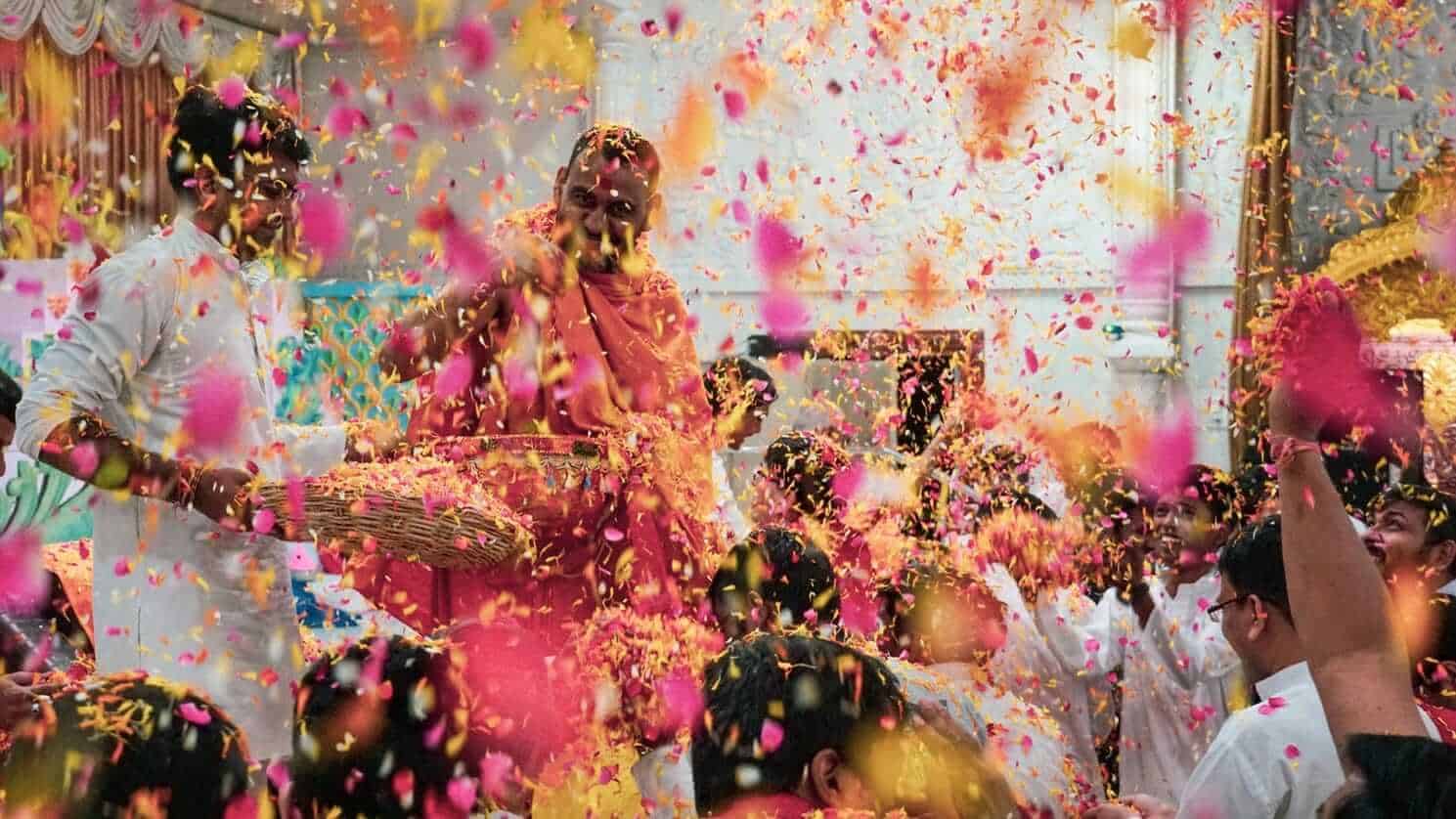 We wish you a happy Holi!