Home » India » 18 things to do in Mumbai | A TalkTravel App guide
Mumbai is considered as a city that never sleeps in India for a reason. Most Mumbaikars are actively engaged in the outdoors throughout the day. Be it the late night parties or street food stalls which are open all through the night or the fitness freaks who throng Marine Drive at the break of dawn.
Visiting Mumbai makes for great travel memories as it has so much to offer than just the sea and Bollywood. Read this TalkTravelApp guide to see a list of things to do in Mumbai. Indulge in these activities as this what the locals do on a regular day.
There is so much to do for every kind to a traveler in Mumbai. Be it a book lover, a foodie, the art-inclined, movie junkie or just a laid-back traveler. Mumbai has it all.
Things to do in Mumbai:
1. National Centre for the Performing Arts, Nariman Point
Popularly known as NCPA, is a great place to catch up on a play, a musical performance or a dance show organized on a daily basis.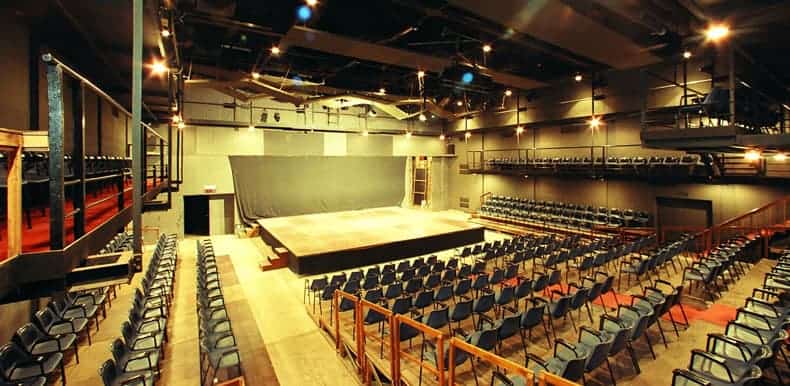 2. Prithvi Theatre, Juhu
Run by one of the bigwigs of Bollywood, this is another place for art-lovers. It is an amazing place to watch a play, attend workshops and the cafe inside is much talked about.

3. Jehangir Art Gallery, near Gateway of India
This decades-old art gallery gives you a glimpse of the thriving art scene in India. As a result, you can find a variety of artists and their work exhibited here every day. Spend the day here and head to Kala Ghoda for lunch and immerse yourself in more artsy stuff in this area.
4. Kala Ghoda
Kala Ghoda translates to "the black horse" which was a bronze equestrian statue of King Edward VII that existed here during the colonial era. This area today is a cultural hub which houses art galleries, museums, bookstores, bars and some popular restaurants in this area.
Kala Ghoda Pavement Gallery is an interesting lane where artists sell their art on the streets. Hence, creativity flourishes here as there are paintings on leaves, tickets and more.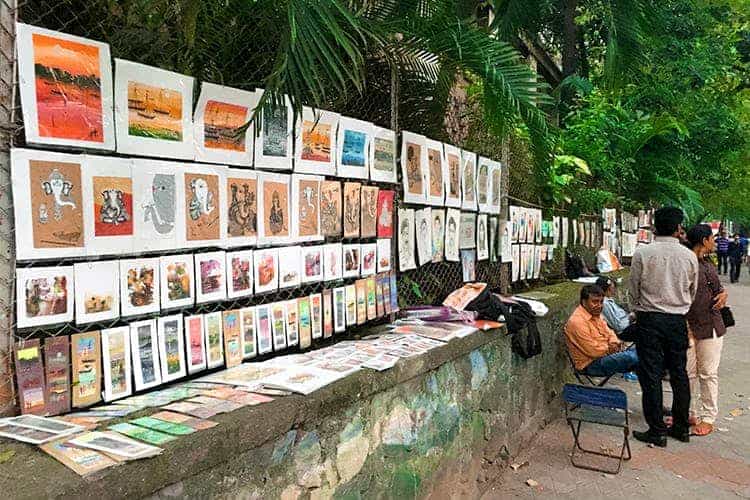 Kala Ghoda Pavement Gallery
Pic courtesy: Bhavika Govil from LBB
There is a famous arts festival conducted here every year. Read this blog to know what happened in the Kala Ghoda Arts Festival in 2017.
5. Siddhivinayak Temple
If you would like to see the religious side of Mumbaikars, then head to the Siddhivinayak Temple. It is a temple dedicated to Lord Ganesha, famously known for the elephant head. Lord Ganesha is deeply worshipped in India. The temple is open on all days and always crowded. Skip going on Tuesdays as the queue to enter the temple is longer. You will get to eat the tasty laddoo here, a sweet dish to savor which is offered as prasad.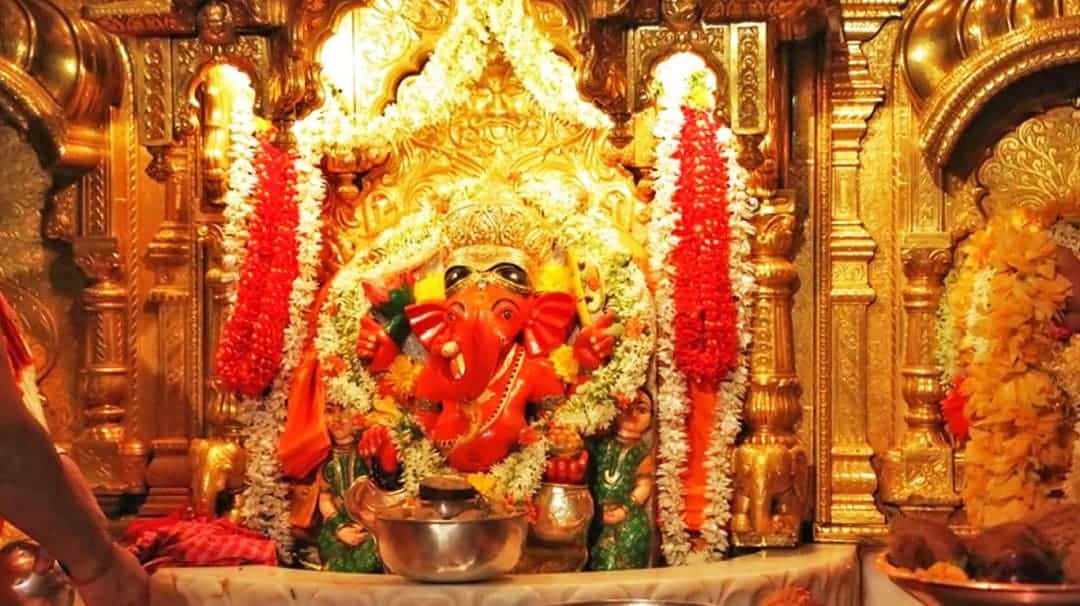 Travel tip: It will be great if you female travelers can wear an Indian traditional dress like the kurti to the temple whereas the guys can wear shirts and trousers.
6. Ganesha Mandals
Mumbaikars celebrate the Ganesh Chaturthi like nobody else in this country. They are proud of this festival and the large Ganesha idols that are worshipped on this festival bear testimony to this statement. It is an experience in itself to see the festivities spill on to the streets. You can see marigolds adorning the streets, 'prasad' (devotional offering made to God) being distributed to everybody and a general happy feeling everywhere.
It is a spectacle to see the 'visarjan' when the Ganesha idol is immersed in the Arabian Sea. This is a procession where roads are blocked just for this occasion. Thousands of people congregate on the beach and energy is palpable.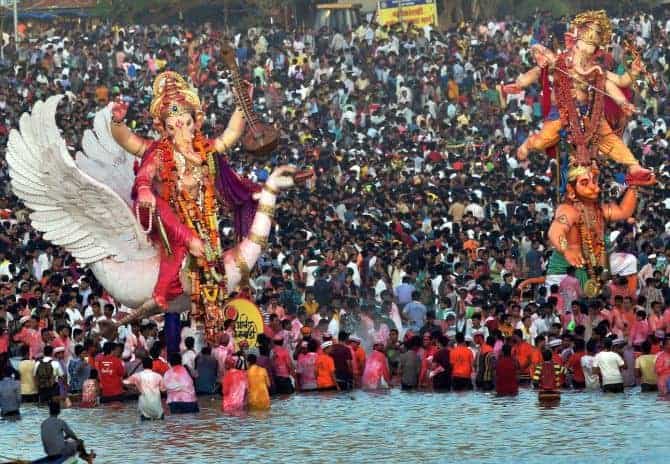 This happens only in the month of September when the festival is celebrated and it is not a year-long celebration. Read this blog to know where to find Ganesha mandals in Mumbai.
Travel tip: The mandals are very safe to visit for everybody but be very careful during the procession. There are many people and it is best to be extra cautious in these crowds, especially female travelers. Check out this guide for the best vantage points to see the idol immersion festivities. 
7. Cafes
There are so many cafes in Mumbai that you are spoilt for choice. A few must visits are:
Leopold Cafe, Colaba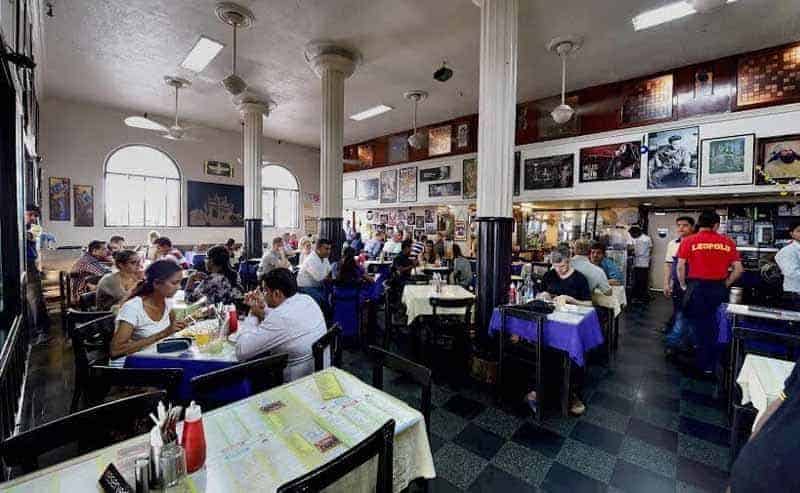 This is a hip cafe which serves delicious Indian, Chinese and Continental snacks. For a beverage, order anything from a beer, cocktail or coffee! The most interesting part of the cafe is the bullet-ridden walls inside. This place was one of the spots of the deadly Mumbai terror attack in 2008. Visit this cafe as it takes you back in time as it retains an old world charm to it.
Bombay to Barcelona
This cafe is set up by Amin Sheikh who happened to be a street kid once upon a time when he was young. This library-cum-cafe aims to employ underprivileged kids and give them a means of livelihood. Do not miss out on the pasta and of course, the coffee when you are here. 
Britannia And Co. Restaurant, Ballard Estate
Mumbai welcomes people with open arms and the Parsis are an example of how hospitable Mumbai is. The city has a sizeable Parsi population, who are Persian Zoroastrians. The interiors transport you to an era from the past. The tables are placed diagonally next to each other with pink and white chequered tablecloth. It neither looks fancy nor flashy like the new age cafes in Mumbai. The restaurant is neatly tucked in an old building and if you do not pay attention, you might miss it. 
Sali boti mutton dish, chicken berry pulav, and mutton dhansak curry are some of the favorites here. Read more about this place in this travel blog. 
8. Colaba Causeway Market
People in Mumbai are fashionable. Well, it could be because Colaba Causeway Market is one of the best places to shop for stylish jewelry, clothing, and accessories at great prices. You also get great home decor stuff at good prices. Bargaining is key otherwise, you will end up paying extra. Shopping is one of the funniest things to do in Mumbai.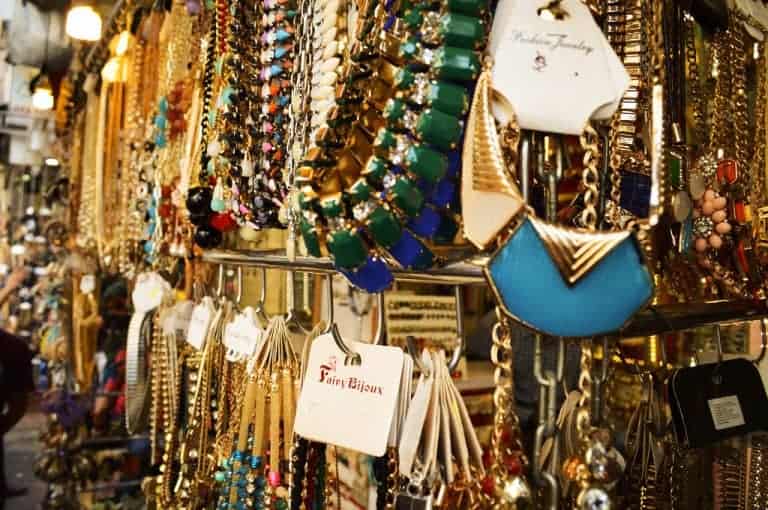 If you are exhausted after all that shopping, just walk a kilometer northwards to go to Cafe Mondegar. It is an iconic restaurant in Mumbai, one of the oldest cafes along with Leopold cafe. This is the place you have to be if you want to feel like a local in Mumbai.
9. Cricket
Be a part of the cricket frenzy of this country among your things to do in Mumbai. This city is the home to many cricketing stalwarts like Sachin Tendulkar, Sunil Gavaskar, and more. You might want to spend a lazy afternoon in one of the stadiums observing many enthusiastic kids and youngsters alike practicing their heart out to be the next big star. Read this guide to explore the cricketing scene in Mumbai.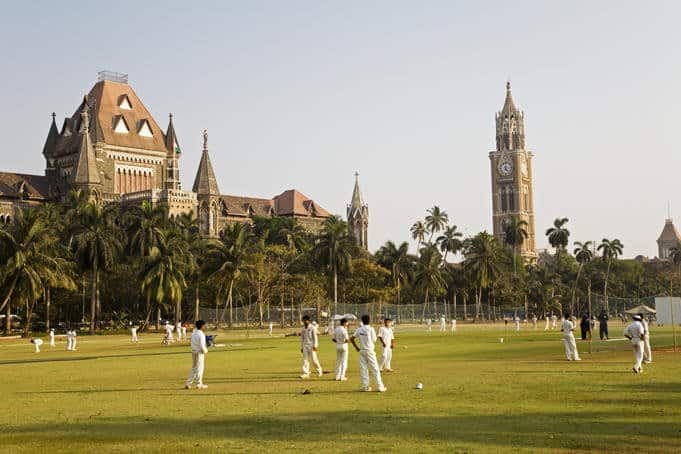 10. Churchgate bookstores
There are a plethora of bookstores at Churchgate. You can buy the title that you wish for in this area. You might have to hop a few shops to purchase the book you want, but if you wish for it, they have it.
11. The Taj Hotel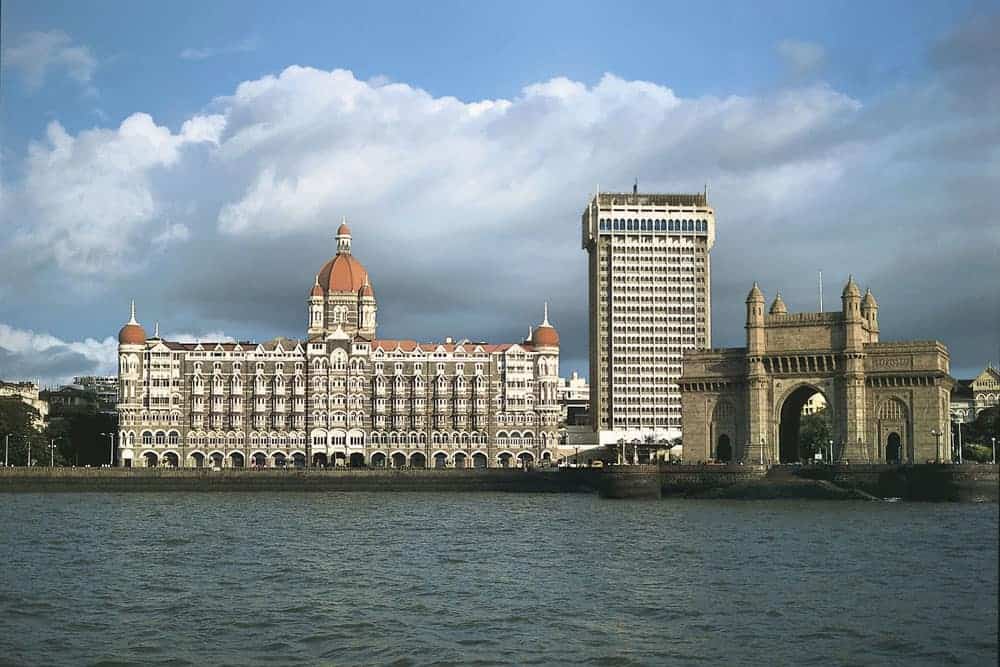 Taj Hotel in Mumbai
Pic courtesy: Taj Hotels website
This iconic 5-star hotel captures the attention of every visitor who is at the Gateway of India. Though heavy on the pocket, it is highly recommended to get into the shoes of a local and spend some time at any of the restaurants or cafes here. It is definitely an experience to have among the things to do in Mumbai.
12. The Beaches
Mumbaikars unwind at the beach. The sea is what makes Mumbai so charming otherwise, it would have been another cosmopolitan city, maybe. Shaped like a cove, this stretch of beach is where Mumbaikars of all age groups hang out during evenings. Great place to enjoy the sea breeze after a heavy dinner. There are a lot of street food vendors here. If you are lucky, you might find a famous personality jogging here.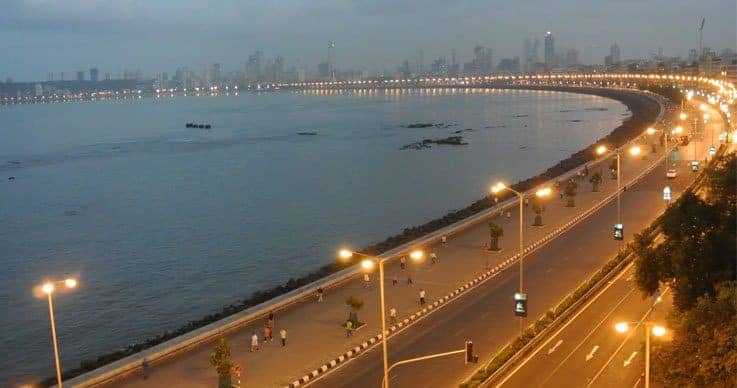 Juhu beach is a sandy beach where a lot of families and youngsters hang out. An interesting thing is that there are a lot of airplanes which take off right above your head as the Mumbai airport is a stone's throw away from here.
13. Chai and Why?
Most of us might be out of touch with science since our school or college days. How about attending an informal science lecture where top scientists discuss latest breakthroughs in science in simple language for everybody to understand? 
This brilliant initiative is from the renowned Tata Institute of Fundamental Research in Mumbai. They organize interactive science lectures for people of all age groups twice a month. The event is organized on the first Sunday of every month at Prithvi Theatre. On the third Sunday of every month, the event is organized at Ruparel College. Also, the entry is totally free! Check out their Facebook page for more information.
14. City tour in the dawn
First of all, Mumbai is what it is because of its people. It is due to the millions of Mumbaikars who work day in and day out hustling, from menial to challenging jobs that this gigantic city runs so efficiently. If you truly want to experience how Mumbai comes to life every morning, take a dawn tour of the city which begins at 4 am. Book with No Footprints who do a great job of guiding enthusiastic travelers through the heart of Mumbai.
You will learn about the fish vendors, the newspaper vendors and how the newspaper reaches the doors of Mumbaikars every morning. Likewise, you will see flower, milk and other vendors who contribute towards running the show in this city. 
If you are interested, you can check out other fun guided tours organized by them.
15. Street food in Mumbai
Eating street food should be a part of things to do in Mumbai list. If you are a budget traveler, you can save a lot of money by dining on street food. It might not be a healthy choice but if you are backpacking this is how you would do it. A lot of Mumbaikars in fact, thrive on this every night. While not all street food is bad, it only requires a bit of knowledge to figure out what is healthy and what is not.
Street food in Mumbai offers a wide variety of dishes from across the country to feast on. Consequently, there is a lot of experimentation in food here. Chaat, which is a variety of spicy snacks originally from North India is the most sought-after dishes here. Vada pav, pav bhaji, gol gappa, frankies, kebabs and a lot more are sold and consumed in great quantities here. 
There are so many varieties of street food to eat from that it can be very filling. You might not have an appetite to have dinner after this. Check out this guide by Eat Treat which talks of every nook and corner in Mumbai where you get street food.
The variety of food available in these food streets can be overwhelming, so if you need any guidance as to what to eat, to begin with, then read this list of must-try food from The Culture Trip.
16. Concerts and stand up comedy
Entertainment, just like the sea is important for Mumbaikars. There are a lot of gigs organized frequently in Mumbai. In fact, a lot of artists from around the world knock on the doors of Mumbai to perform in front of millions of fans. Attending live music performances is India's favorite past time. Check out the list of places to visit for all the music lovers.
Besides that, if DJ parties are your thing, then Kitty Su is where you should let your hair down and dance the night away. Experiencing the nightlife should be on your list of things to do in Mumbai.
The stand-up comedy scene is picking up and in fact, going strong in India, so go to Canvas Laugh Club in Lower Parel for a good laugh.
17. Midnight bicycle ride
The traffic in Mumbai is a huge turn-off, instead, explore the streets in the night. Hop on a bicycle and ride through the empty streets of Mumbai with the cool sea breeze in your hair. Check out this midnight bicycle tour or other kinds of tours on the bicycle organized by Reality Tours and Travel. 
Check out the fascinating midnight riding experience aptly narrated by a traveler in this blog.
18. Treks outside Mumbai
Mumbai has a lot of scenic beauty outside the city limits like the mountainous Western Ghats that begin from Maharashtra and there many hiking tours regularly conducted. Have a look at this exhaustive list of treks organized by Thrillophilia to choose the one that fits your needs.
We hope you like this carefully compiled list of things to do in Mumbai. We have tried to include as many activities as possible in this list which is what locals engage in on a regular weekend in Mumbai. 
Let us know if you think there are other activities which deserve a place on this list. We would be happy to include it here. Looking forward to your suggestions.
Do write to us, in case you have any questions and we at TalkTravel are happy to help. If you need any help building a travel itinerary or if you have any other query, do not hesitate to contact us. 
Download our free TalkTravel App on our Android or iOS device to talk to our local expert for free. You are free to ask any doubt before or during your travel and our local expert will be ready to assist you.
We wish you a safe and happy travel!
*All restaurants mentioned in this post is for the benefit of travelers. We do not promote any brand or business on our platform. We only suggest experiences which are popular keeping in mind the best intentions of our travelers. At Talk Travel we're not responsible for any untoward incident during your travel with any of the services recommended in this article.