Home » India »
The capital of India, at times, can indeed get a bit overwhelming and unnerving to handle. The maddening chaos, dense neighborhoods, vast crowds, mind-boggling art heritage and monuments coupled with a haze of pollution, can all eventually get to even the bravest of souls. Hence a quick break/detour from the city always works like a charm- and you return refreshed, rejuvenated and re-energized ready to take on the Delhi with new vigor. Check this compilation of excursions that you can make in a day or two. Enjoy!
1) Agra, Uttar Pradesh
Home to the iconic Taj Mahal, Agra is just 3.5 hours (233 km) from Delhi. You can take an early morning train, bus or drive by car. The other places to visit here are Agra Fort, Itmad-ud-daula mausoleum (aka Baby Taj), Mehtab Bagh (garden complex), and Moti Masjid. Best times to visit are Spring and late winter times.
2) Jaipur, Rajasthan
Also known as the Pink city of India, Jaipur is located at about 5 hours (281 km) from Delhi via NH48. There are scores of top attractions to visit here- Amber Fort, Jaigarh Fort, City Palace, Jantar Mantar, Hawa Mahal, Jal Mahal, Birla Temple, Nahargarh Fort, and many others along with enjoying the famous colorful bazaars, camel safaris, folk festivals and relishing mouth-watering Rajasthani cuisine.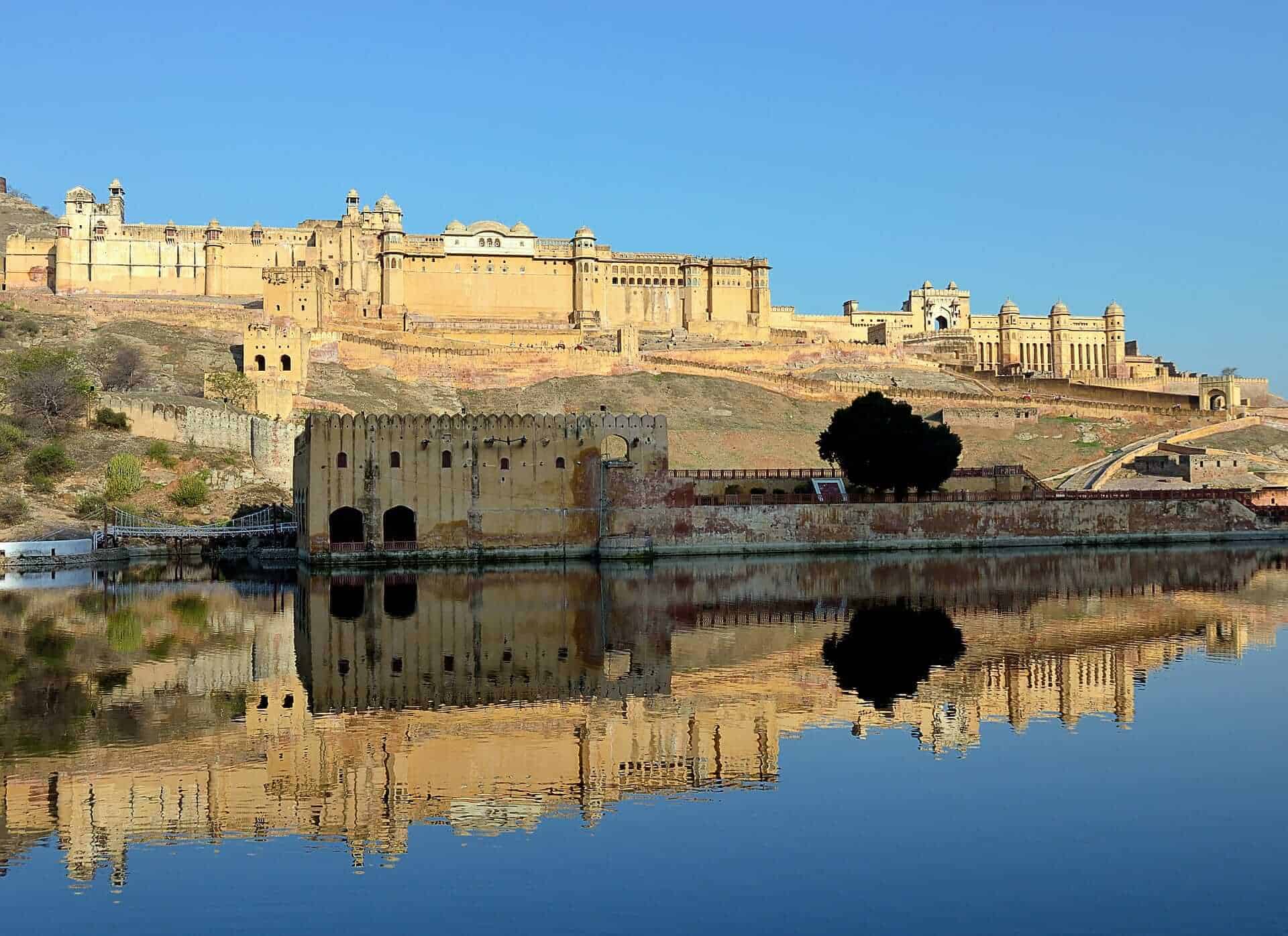 You can reach by railways (Adi SJ Rajdhani, Ajmer Shatabdi, Jaipur Express etc) and bus. Flights operate from Delhi too. However, the most popular and fun way is to travel by road (bikes or car rentals). This way you get to explore other sites on the way as well by making stopovers. You can make stopovers at Sultanpur National park, Soka Bodhi tree garden, Neemrana Fort, and Nahargarh biological park. The shortest route is the Neemrana route via NH48, you can take the Alwar or Faridabad routes as well. October to March is an ideal time to visit.
3) Alwar, Rajasthan
This small town, located at about 160 km from Delhi via NH48, is a treasure trove of many attractions. You can get there by train or bus in just 3 to 4 hours. The historically oldest provinces of Rajputana, have a Government museum and various forts and palaces like City palace, Vijay Mandir Palace, Bala Quila, Moosi Rani ki Chhatri, Fateh Jung ka Gumbaj Tomb, and Kalakand market. There are also many temples you can visit such as Bhartihari temple, Moti Doongri Ganesh temple, and lakes-Siliserh lake. Sariska National Park also a famous tiger reserve is also here.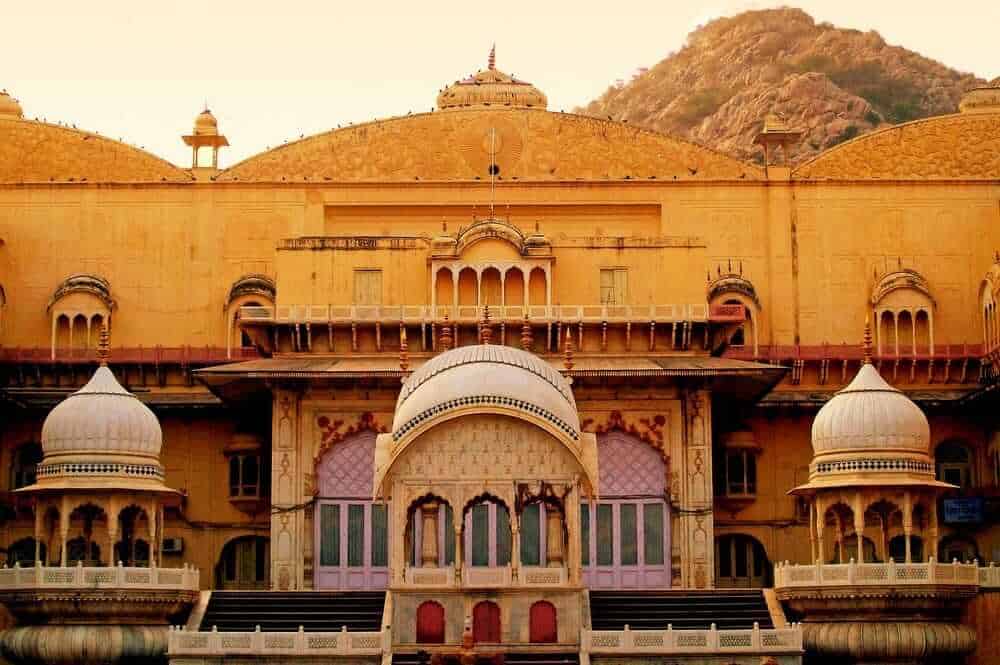 For an adrenaline-pumping adventure activity, visit Flying Fox Neemrana, an Indian zip wire, dubbed as India's first Zip Tour. The Zip Tour is located at Neemrana Fort Palace. The best times to visit are Winter months (October to March).
4) Mathura/Vrindavan, Uttar Pradesh
Mathura and Vrindavan are located at about 183 and 182 km respectively from Delhi. Soak in some cultural and spiritual fervor visiting these places. Mathura, Land of Lord Krishna, is right on the banks of the river Yamuna. Vrindavan, its neighbor, is also a site of great religious importance since Lord Krishna spent his childhood there. Reach these places in about 3-3.5 hours from Dehli using cars, taxis, and buses. For a shorter trip of 2 hours, use the train.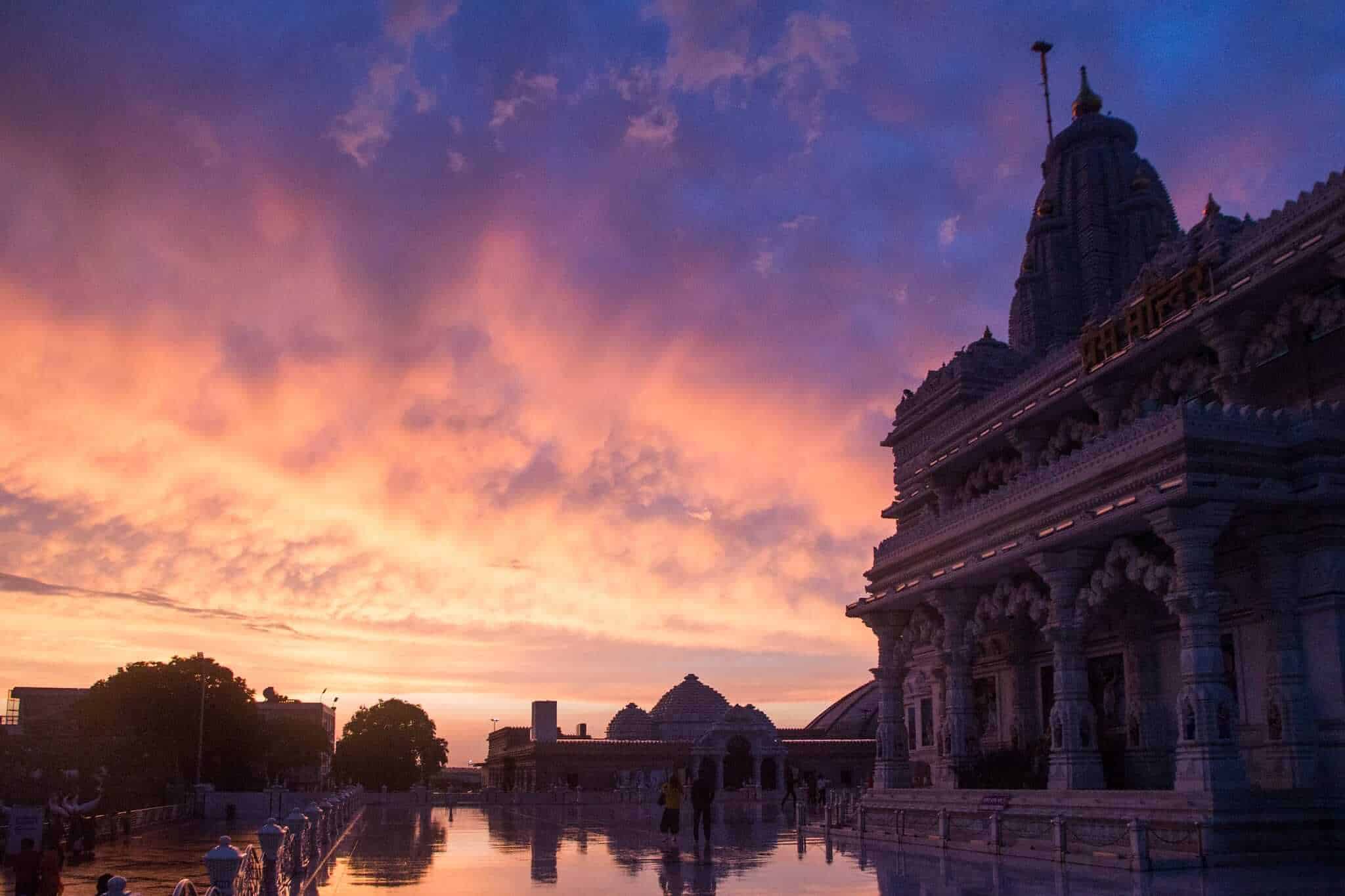 Must visit places in Mathura are Govardhan Hill, Sri Krishna Janmabhoomi temple complex, Radha Kund, Kusum Sarovar, and the Government Museum. In Vrindavan visit Banke Bihari Mandir, Prem Mandir, ISKCON temple and Radha Raman temple. Holi, the festival of colours, is a special time here. Inhabitants celebrate it with great enthusiasm and in special peculiar ways (Lathmar Holi-Barsana and Nandgaon towns). Do experience these unique celebrations taking place in March at least once. Ideal time to visit is from October to March.
5) Bharatpur, Rajasthan
Bharatpur hosts the famous Keoladev National Park which is also a bird sanctuary with about 230 species of birds known to have made the National Park their home. Located at 219 km from Delhi, the place can be reached by road (via Yamuna Expressway), trains and bus. The famous bird watching paradise is also one of the World Heritage sites.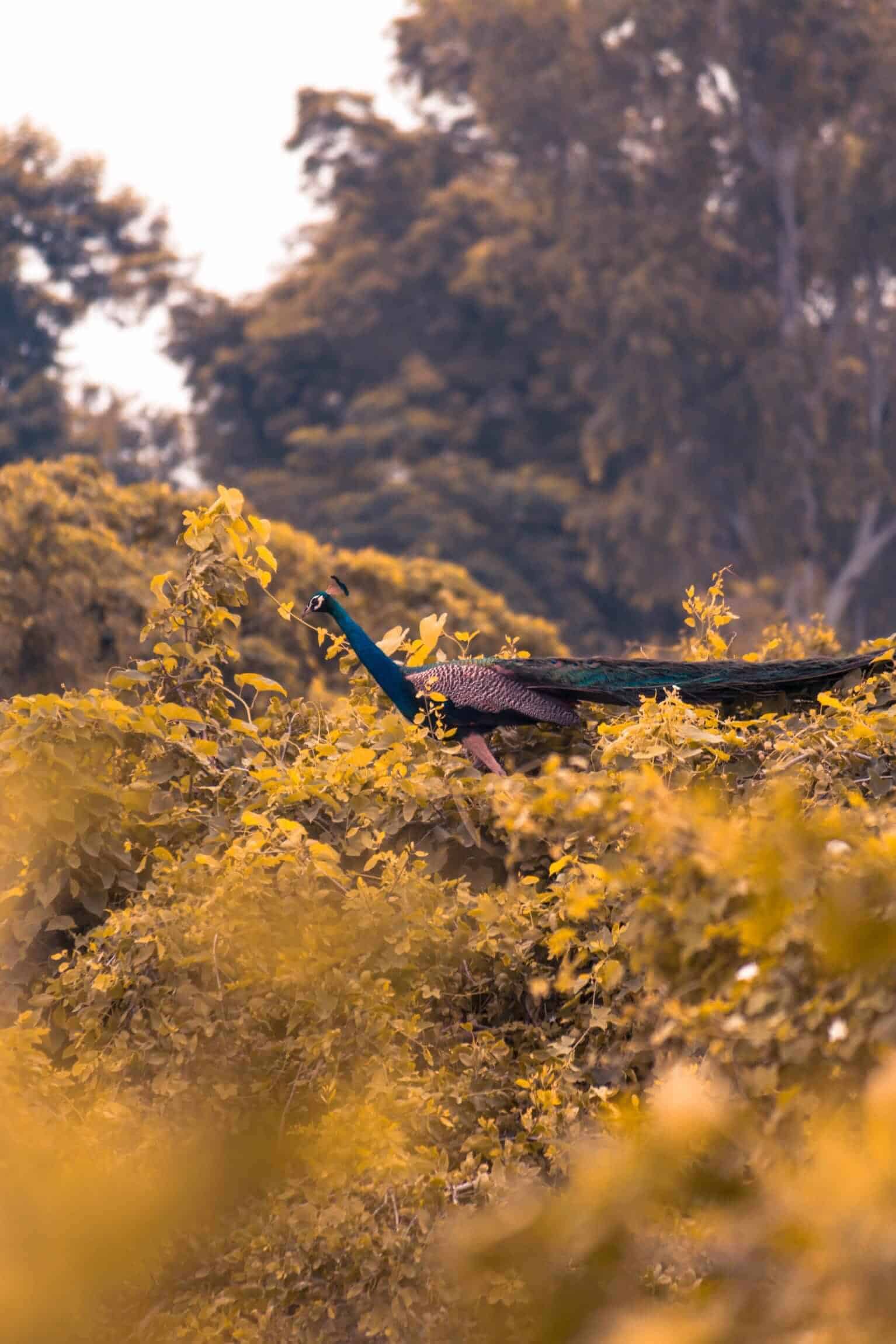 Other places of interest here are Lohagarh fort, Ganga Mandir, Laxman temple, Bharatpur palace and museum, Deeg Palace. Best time to visit is between October to March, when one gets to see spectacular views of migratory birds as the pleasant Rajasthan winter starts settling in the city.
6) Kuchesar, Uttar Pradesh
This village situated in the Bulandshahr district is famous for Mud Fort, which is a prime attraction and a heritage hotel. The place can be reached in about 2-2.5 hours from Delhi (100 km) and is easily accessible by cabs and state-run bus services. Many city dwellers flock to this site over weekends to soak in the historic charm and enjoy a calm luxurious stay. Mud fort was built by the Jat rulers from Mandot village in Haryana, during the 18th century.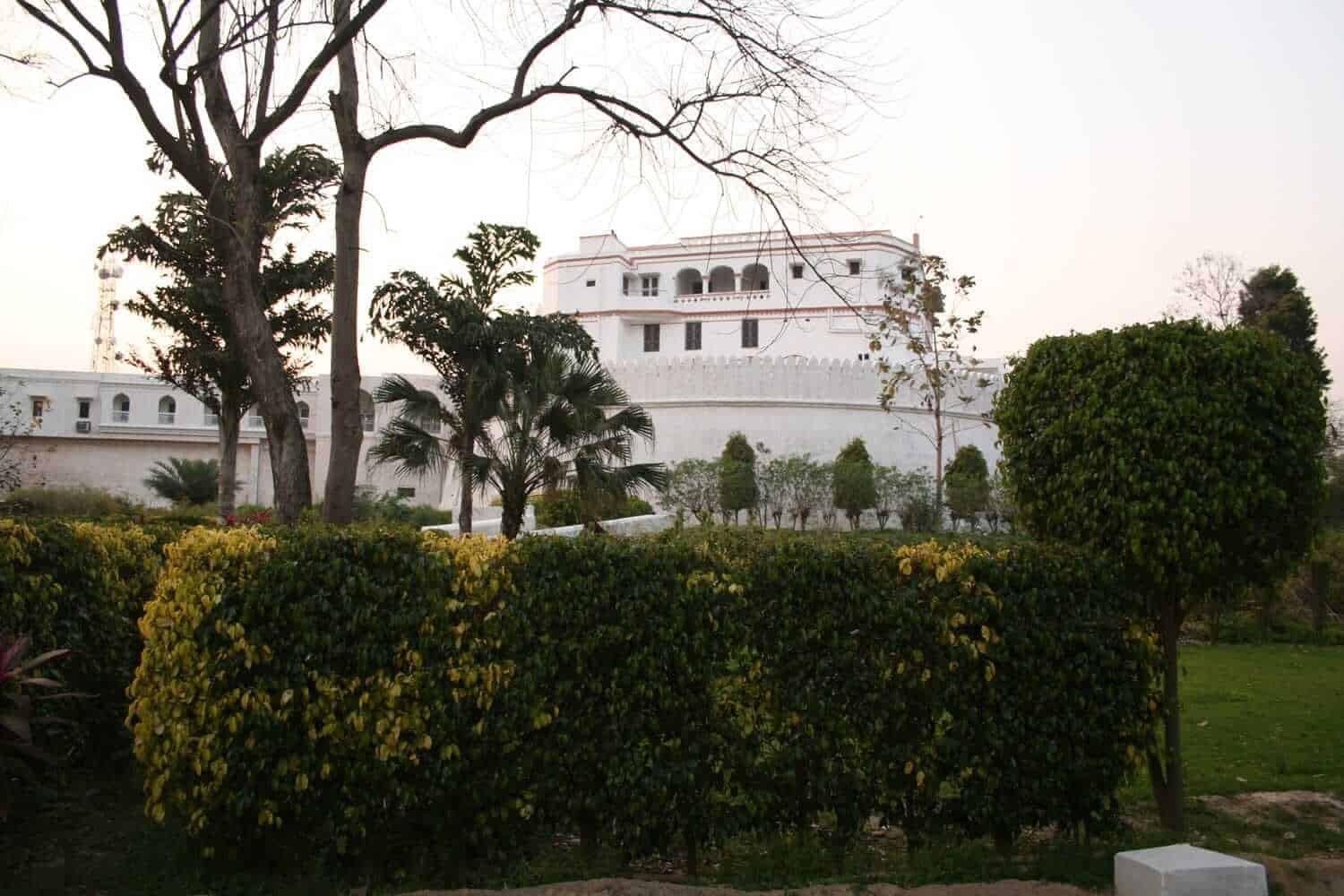 Apart from enjoying the fort, there are various other activities you can indulge in at the place ranging from nature walks, bullock cart rides, village visits, horse-riding, swimming, and indoor play activities. Brij Ghat, on the banks of Ganga, at about 20 km from Kuchesar also makes for a great picnic getaway with enchanting natural scenery around, amidst mango and sugarcane orchards. Best time to visit is from October to April.
7) Sohna, Haryana
Set at foothills of the Aravallis, Sohna, with its lush green surroundings is an ideal getaway for a relaxing, calm retreat. The place can be arrived in about an hour and a half from Delhi (63 km) by road. Major attractions include Damdama lake (one of Haryana's biggest natural lakes), natural sulfur hotsprings, over a 100 year old Shiva temple along with a bunch of adventure activities as rock-climbing, power paragliding, zip line, freefall, etc.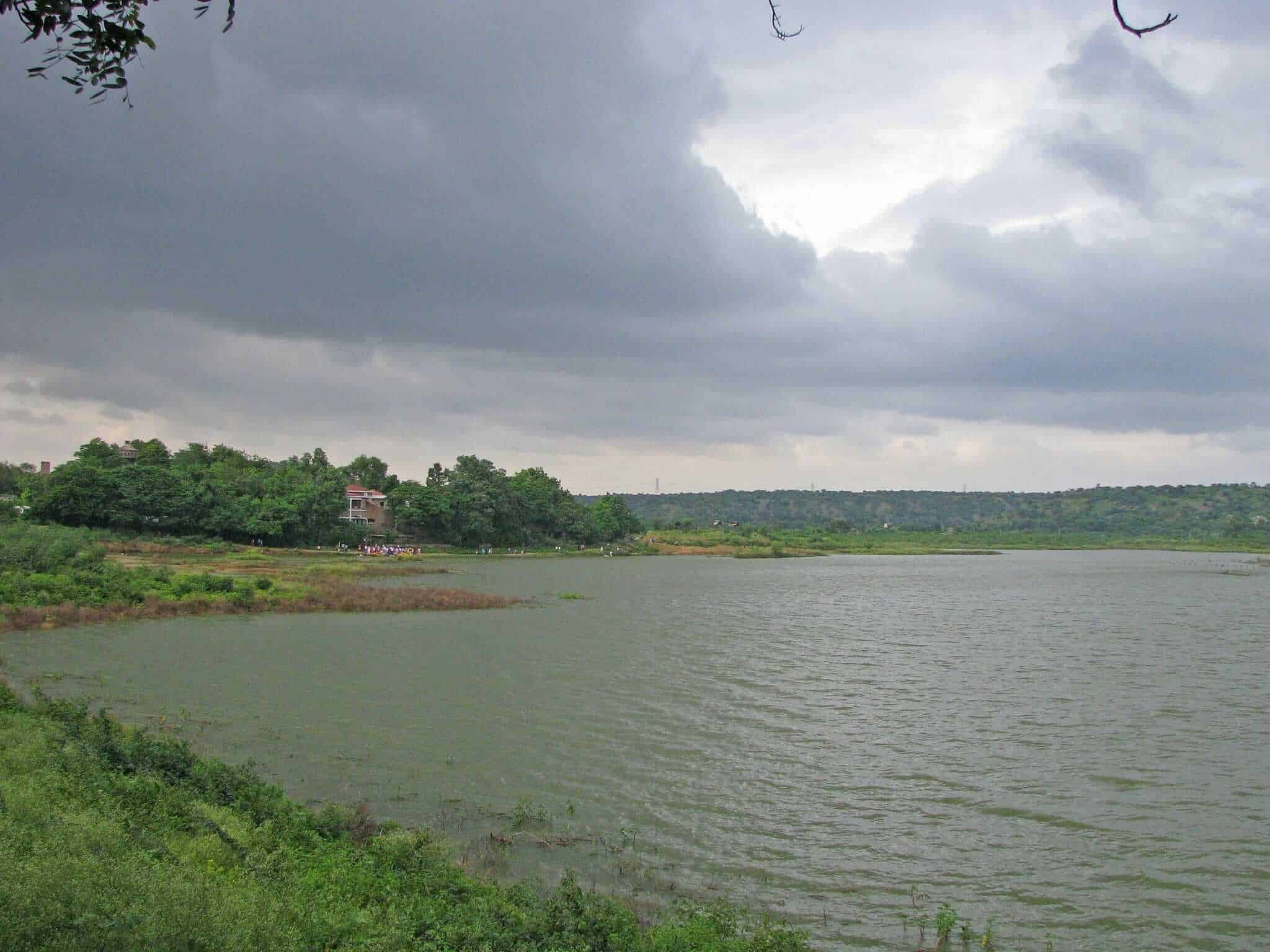 A Sohna car rally/vintage car rally is organized every year in the month of February since 1974. The popular car rally starts from Delhi, passes Gurgaon and ends in Sohna with a congregation of car lovers in huge numbers with the accompaniment of cars like Austins, Fords and Rolls Royce. Short village excursions to nearby Nuh and Malab can also be undertaken. Best time to visit is months of October to November and January to April.
8) Unchagaon, Uttar Pradesh
The place is famous for the splendid Fort Unchagaon, presently managed by Raja Surendra Pal Singh who inherited it in the year 1927. The fort is also a heritage hotel offering impeccable hospitality services coupled with contemporary facilities. Located at about 110 km from the capital city, it can be reached in around 3-3.5 hours via road (cars and buses). Garhmukteshwar is the nearest railhead to reach Unchagaon. From here there are taxis, cabs and local transportation available.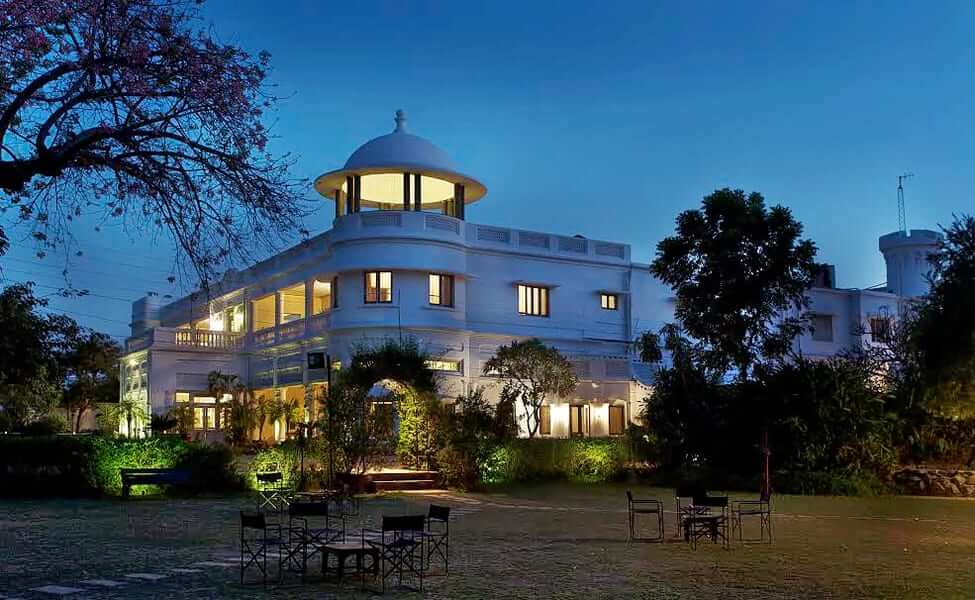 At the fort, one can indulge in a number of activities such as horse-riding, bullock cart riding, orchard and farm visits, cultural and folk performances, leisure walk through the village haats, and boat rides. Visit the village for a rural experience of pottery and jaggery making. The neighboring Garhmukteshwar town hosts a number of temples and fairs all year round. Prime attractions include the Ganga temple, the Mukteshwar Mahadev temple, and Nakka Kuan. Dolphin viewing (in summers usually) at the banks of river Ganga is another delightful activity to indulge in. The scenic natural surroundings form a perfect backdrop for everything here, making your stay more delightful and enriching. Best time to visit is from October to May.