Home » India »
So you're a solo traveler… and you want to experience India! Of course, you're maybe asking yourself this question: where to go in India if I'm a solo traveler? Well, search no more, because we've got you covered. In this post, we will tell you where to go and why these places are the best options if you're traveling solo.
If you're a woman traveling solo to India, check our guide on 16 tips for female solo travelers in India.
Goa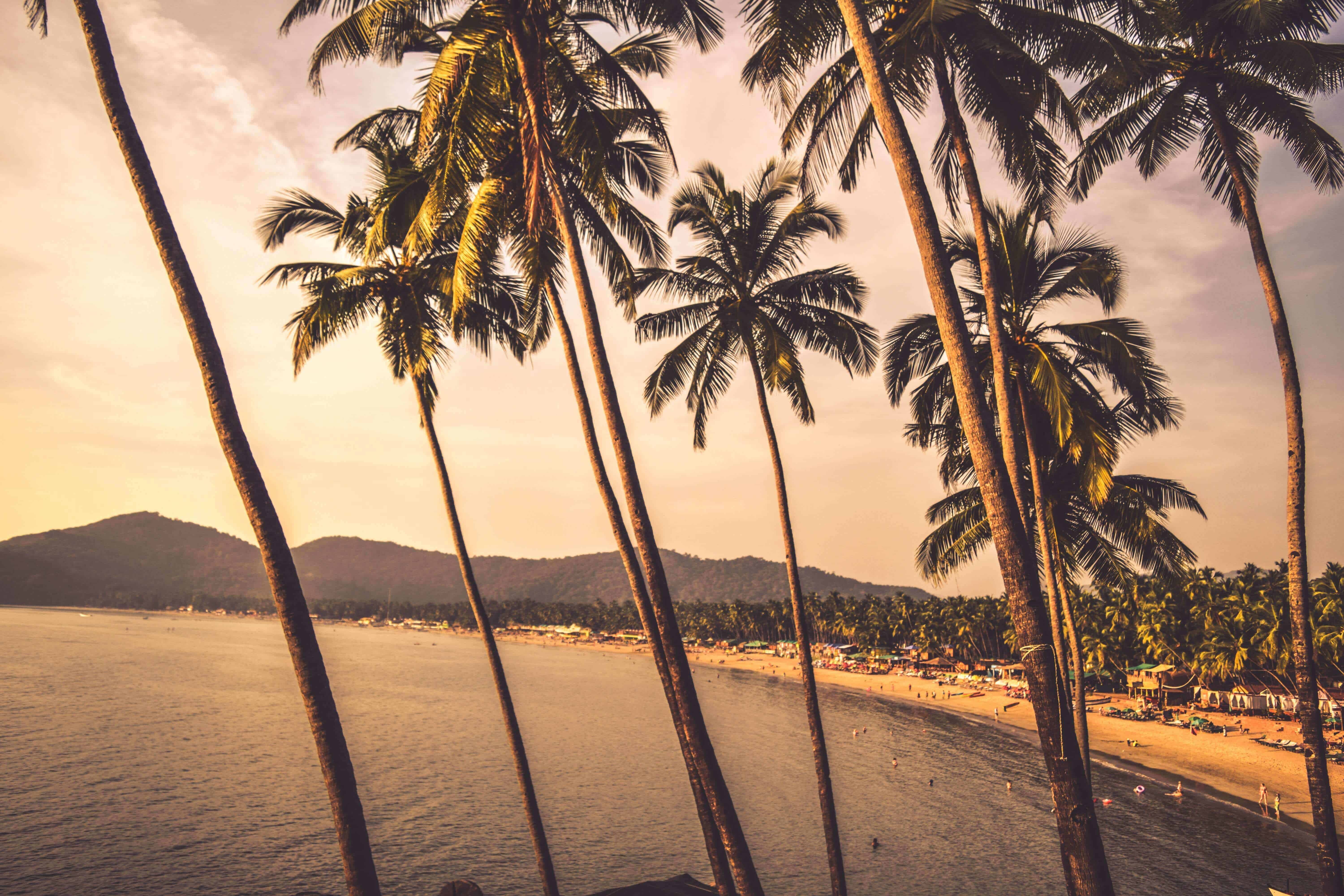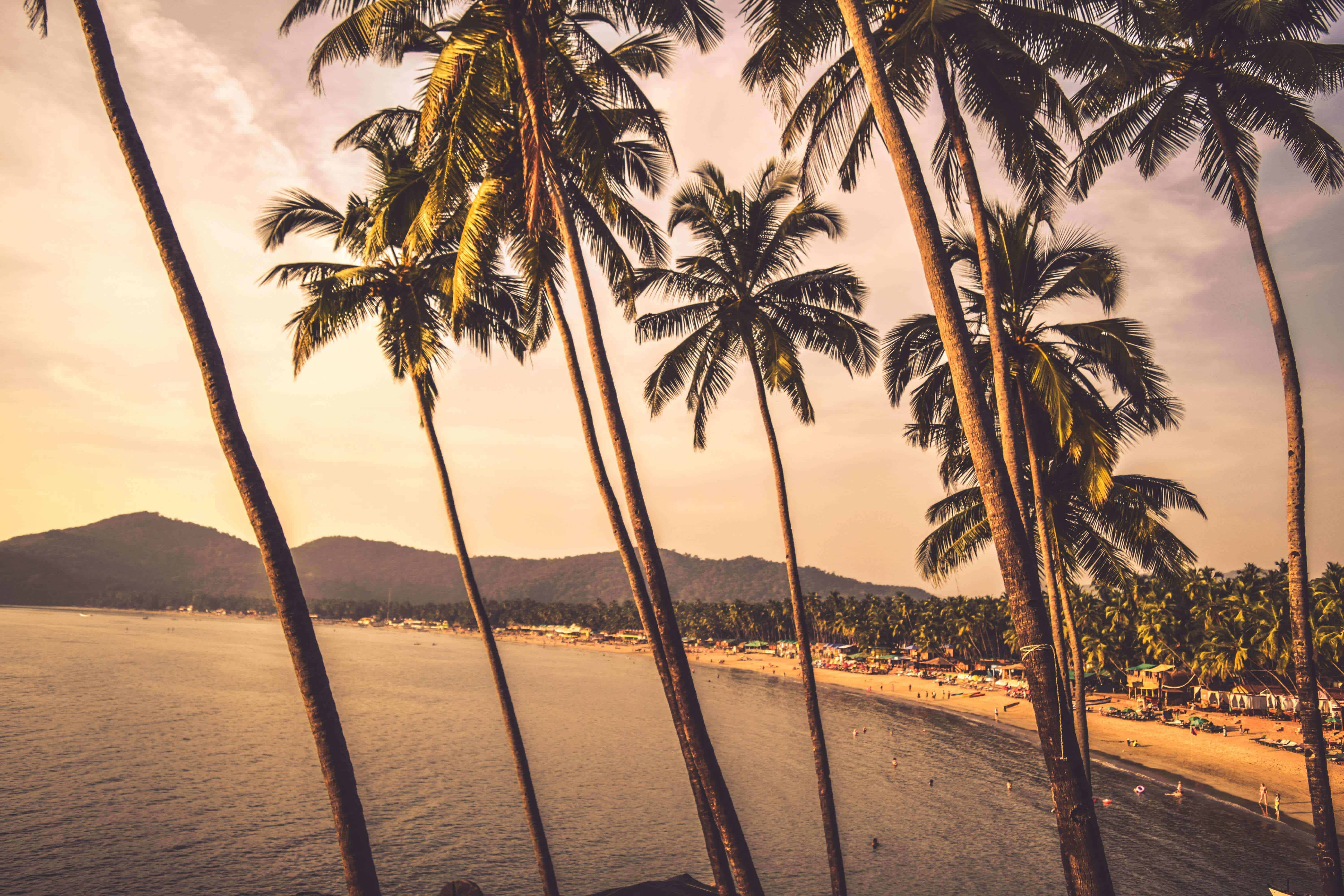 A super laid-back and traveler-friendly destination. In Goa, you can enjoy beautiful beaches, a lively nightlife, and all in a safe environment for travelers. But, if you're also looking for a destination rich in history with a unique feel, Goa is also perfect for you. Here you'll be able to check the influence of the Portuguese and French. Goa is a friendly place where you'll be also able to make new friends. Check our complete guide on where to go in Goa, we also include tips on budget, accommodation, food, and safety tips.
Bir
Located in the state of Himachal, this is not a very touristy place (yet), and you can enjoy the calm, village life of the town. Bir is also the paragliding capital of India, they even hosted the first world cup of paragliding. The place also has amazing monasteries. It's the ideal place to focus on yourself since it's so serene.
Tirthan Valley
Also located in the beautiful Himachal and also a place that's not full of crowds yet. If you like hiking, this is the perfect place and you can do it on any hill you find. The views are breathtaking and the flora you can find here will marvel you. It's great to visit this place solo so you can be one with the nature of the place.
Kumarakom
If you want to go to the south of India, then choose Kerala and more specifically, Kumarakom. In this place, you can visit the Vembanad Lake, a beautiful sweet-water lake surrounded by farms, homes, and palm trees. Spend an evening here, enjoying the local vibe and maybe even take a tour in the backwaters. If you're a photography aficionado, this is the perfect location.
Jaipur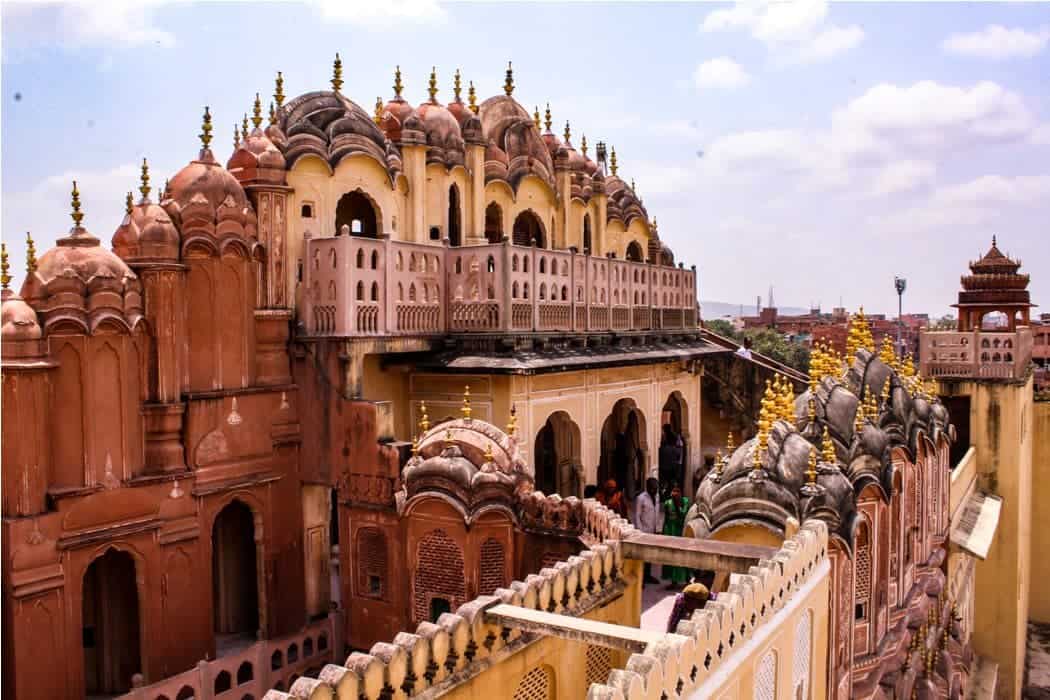 Probably the most famous destination in Rajasthan. You'll probably already have seen photos of Jaipur, it's famous because it's painted in pink (the Maharaja Sawai Ram Singh ordered to paint it in pink to welcome the British Prince Albert and Victoria to the city). For all the architecture buffs, this is the perfect place! And, since you're traveling solo, you'll get to stay admiring the beauty of the city, all the time you want. Read about more destinations in Rajasthan in our complete guide.
Pondicherry
We talked about it in our podcast Talk to Travel Better, it's definitely an offbeat place in India. Pondicherry is located in southeast India and it was a French settlement. This is a multicultural place where many French and German people live. Here, you can find the French Quarter (that truly feels European) and even a promenade along the seaside. If you're thinking Goa for a beach destination but want something more peaceful, go to Pondicherry!
Mumbai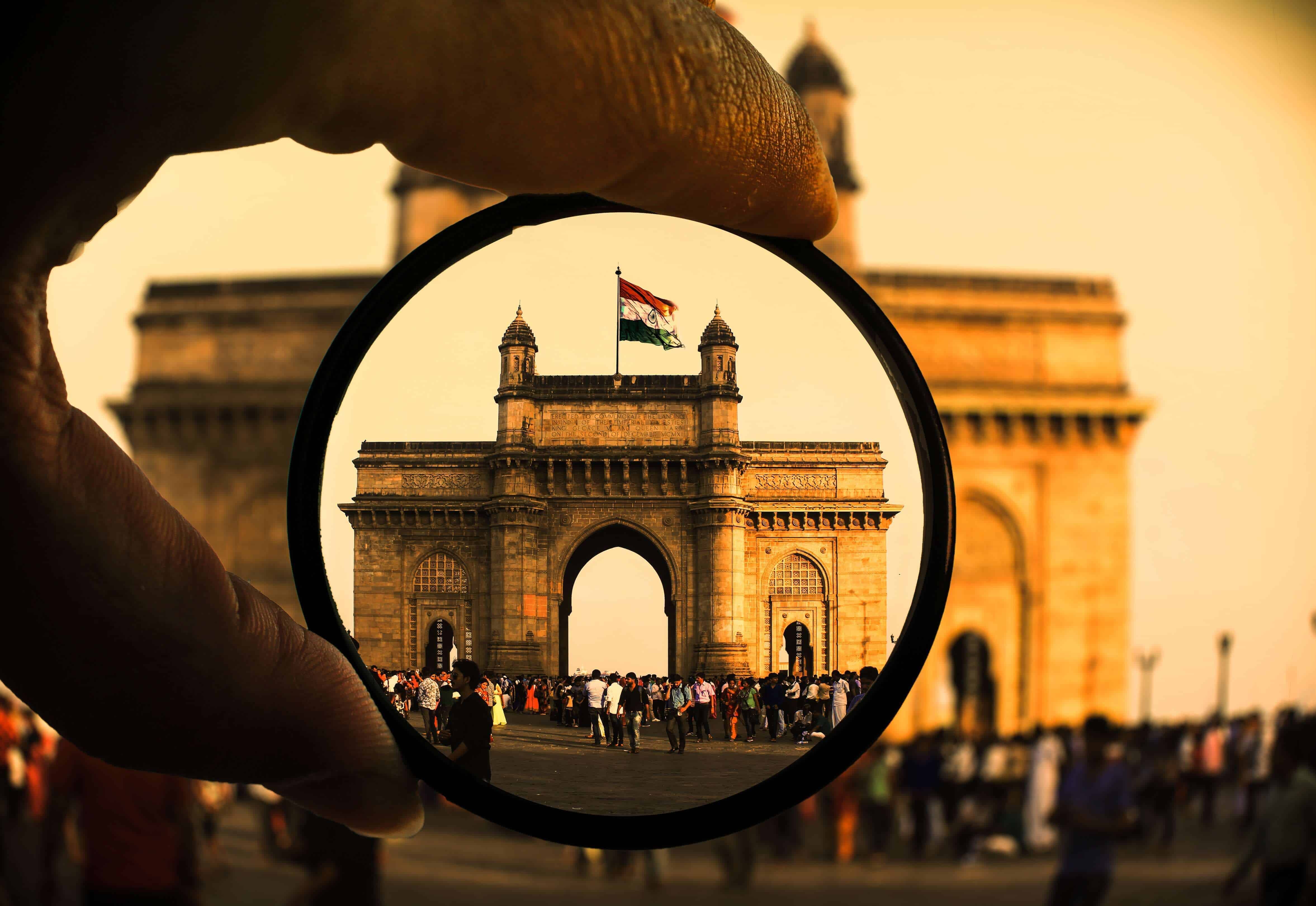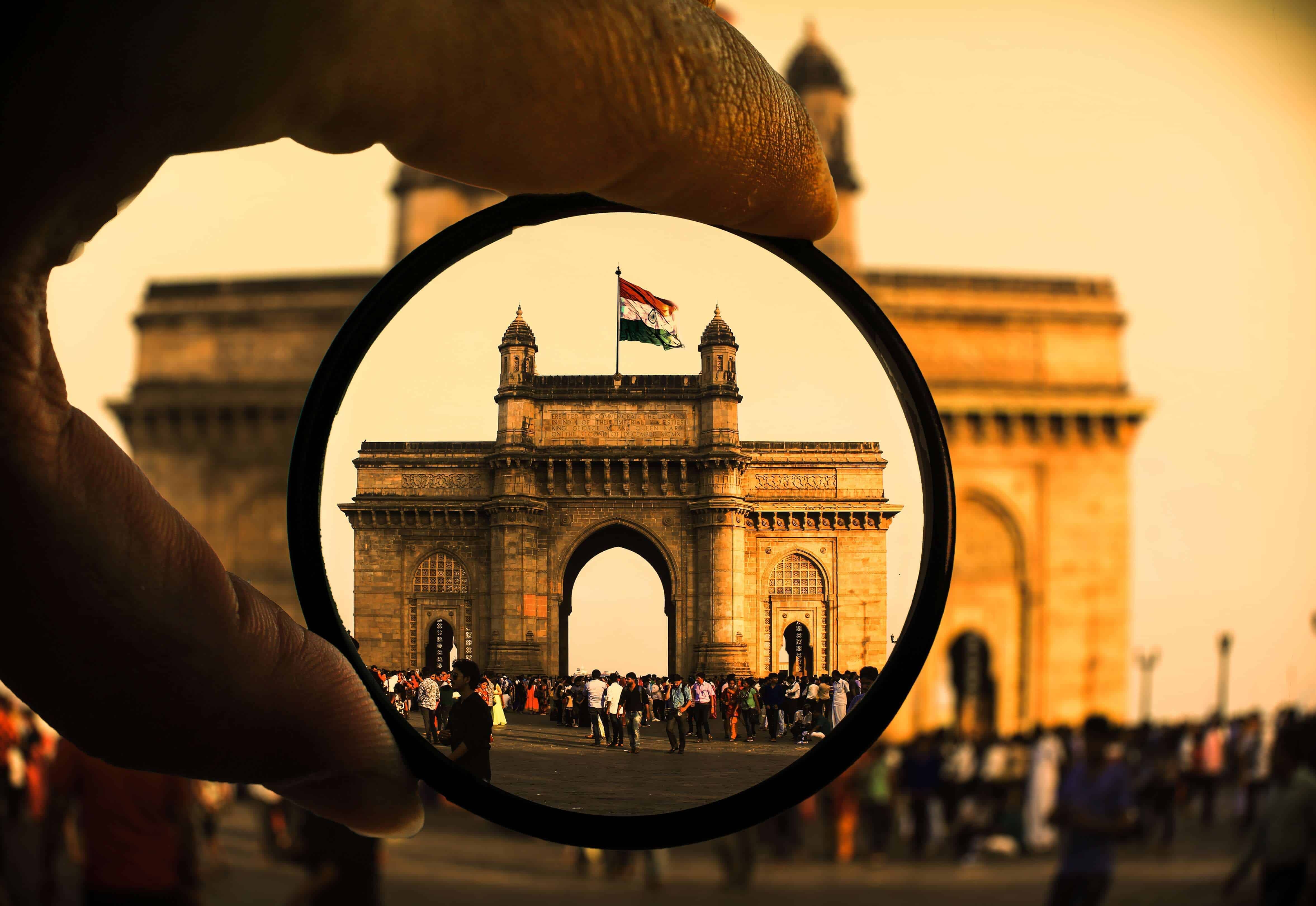 A huge city, one of the busiest in Asia! It may be overwhelming if it's your first time there but you'll definitely fall in love. Being a big city, there are activities for everyone to enjoy. Also, Mumbai is super safe, encountering any trouble is very rare. Some parts of the city never sleep and you'll find cops patrolling many places. If you like meeting new people when traveling, book a hostel here, go party, and wander in the city freely. People are very helpful so don't hesitate to ask if you're feeling lost. Read our Mumbai complete guide here.
Bangalore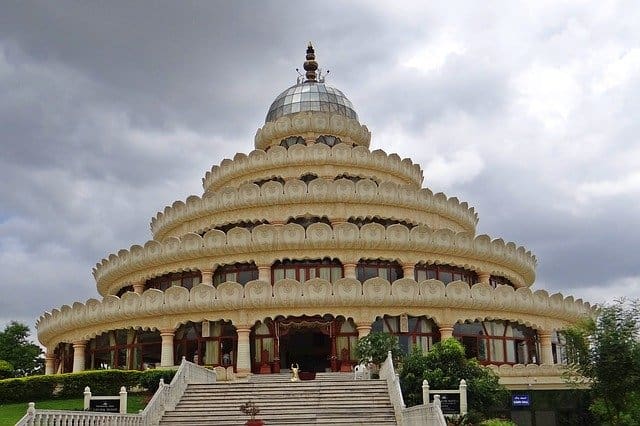 If you're worried about the weather when traveling to India or aren't very prone to extreme temperatures, visit Bangalore! Located also in South India, you'll enjoy the pub culture, the local food, and the Silicon Valley vibe the city has. For the foodies out there, Bangalore is surely the place to be. Read our complete guide on Bangalore here.
Agra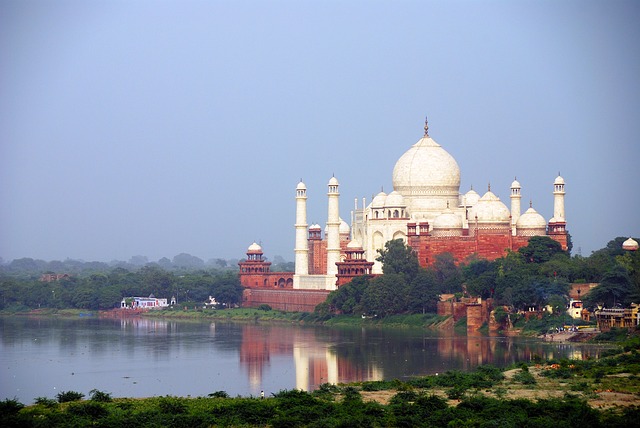 Home of one of the most famous landmarks in the world, the Taj Mahal. Of course, if you don't like overly crowded places, Agra is not for you. But, since it's full of tourists, it's also safe if you're traveling solo. If you're visiting Agra solo, beware of all the classic scams and dangerous situations that happen in crowded places. Follow our complete guide on how to visit the Taj Mahal and you'll be safe.
Pushkar
Home of the famous camel fair that is organized every year during October and November. Also, it's a deeply religious place in the region of Rajasthan, being very famous because of its temples. So, it's a nice mix of history and spirituality (which often go together in India). Don't forget to visit Pushkar Lake, which is surrounded by temples and ghats. Read more about Pushkar in our Rajasthan guide.
Delhi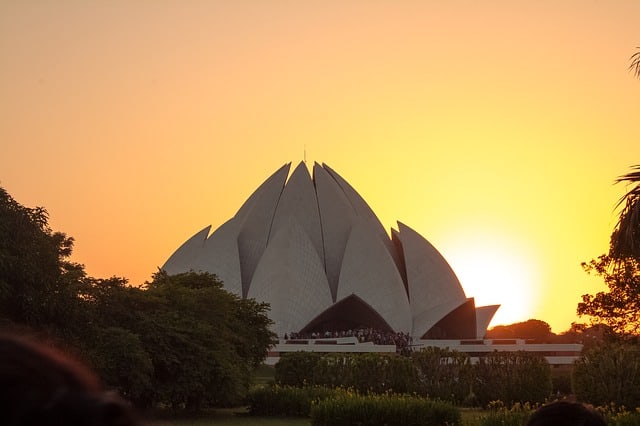 Probably already in your list. Enjoy the delicious street food, shop in amazing places, and contemplate the architectural wonders this city has to offer. Delhi is a great place to visit solo because it has a unique social life going on, here, you'll be able to meet travelers from around the world as well as locals. Since it's so big, you'll also find food and accommodation for your budget. Read our complete guide on Delhi here.
Few extra tips for solo travelers in India
If you go to big cities, you'll surely find a lot of hostels. If you go to offbeat destinations, you'll find it more difficult to find those. Keep that in mind.
Remember India is a huge country, you need time to visit all the places. If you're short on time, focus on only one part of India so you can truly enjoy your time.
The weather may be extreme if you're not used to high temperatures (or really low) so research about the weather before booking your flight
 Try to have cash with you at all times, many places don't accept cards yet.
Food is delicious, but be careful and don't over-experiment in your first days of travel.
Now you're all set! Where will you go next in India?