Home » India » 24 Top Places To Visit In India In Summer
Well, another summer is here. Although it's still April, the sun is scorching already, making us wonder about some cool places to escape. But thinking about where to go? Don't worry, we want to save you the trouble of searching on the internet spending hours on your travel planning. Check this post where we have compiled about the best places to visit in India in summer.
Places to Visit in India in Summer
North
1. Himachal Pradesh
Himachal, one of the Himalayan states in India is the best state to escape the scorching summer. While the upper regions (northern regions) experience snowfall until March and remain closed, as the summer spreads from April, these regions become open as well.
Here are the places that you can visit in Himachal:
Shimla
One of the most touristy places, but definitely worth a visit for a pleasant climate and stunning views. Head to Kufri, a small town near Shimla to try skiing.
Kullu & Manali
Again among the most visited places in the state, both Kullu & Manali are awesome places to be during May. Do visit Manali Sanctuary and Kanawar while in Kullu. Both of these are reserve forests home to the rare Himalayan wildlife.
Bir
Bir is the paragliding capital of India and an ideal place to visit which is still not that touristy. Although it's slowly turning into a crowded tourist destination, you still can enjoy the serene village life, do paragliding which opens during this season, visit monasteries & enjoy local food.
Kinnaur & Lauhal
Spiti might be still closed if you want to travel in early May, but the neighbouring Kinnaur & Lauhal are splendid places to spend summer. Sangla & Hangrang valley studded with vibrant flowers and lush green fields surrounded by the snow-capped Himalayas are just perfect in May!
Dalhousie
Being a tourist attraction, Dalhousie is one of the oldest well-known hill stations of Himachal, which is easy to reach and a good place for the summer. You can get the magnificent views of Chamba valley and the Dhauladhar range here.
Dharamshala
From being a quiet Tibetan abode, Dharamshala & Mcleodganj has transformed into bustling tourist destinations in Himachal. The weather is pleasant, the views of the Dhauladhar is awesome, accommodation easy to get for all budgets and the food is delectable!
2. Kashmir
While most of Jammu remains hot during May, Kashmir provides many wonderful places to escape the heat in summer.
Srinagar
May is one of the best months to visit Srinagar, and hence you can find tourists in large numbers. A stay in a boat house is a must-do experience in Srinagar, apart from savouring the delicious Kashmir food.
Sonamarg
A hill station located close to Srinagar, Sonamarg is a good choice in May to get a view of the Himalayan valleys for which Kashmir is famous for
Gulmarg
Gulmarg is the place if you want to try some adventure in May. In Gulmarg, you can do all the snow activities including skiing and snowboarding. Take the ropeway to get a beautiful 360-degree view of the Himalayan mountains.
Pahalgam
If you prefer a less visited destination in Kashmir, Pahalgam is the place to go. You can spend leisure time amidst the valleys during May when the weather is fabulous.
3. Uttarakhand 
Uttarakhand is one of the other Himalayan states in India that's ideal for visiting in summer. Here are some of the places:
Mussoorie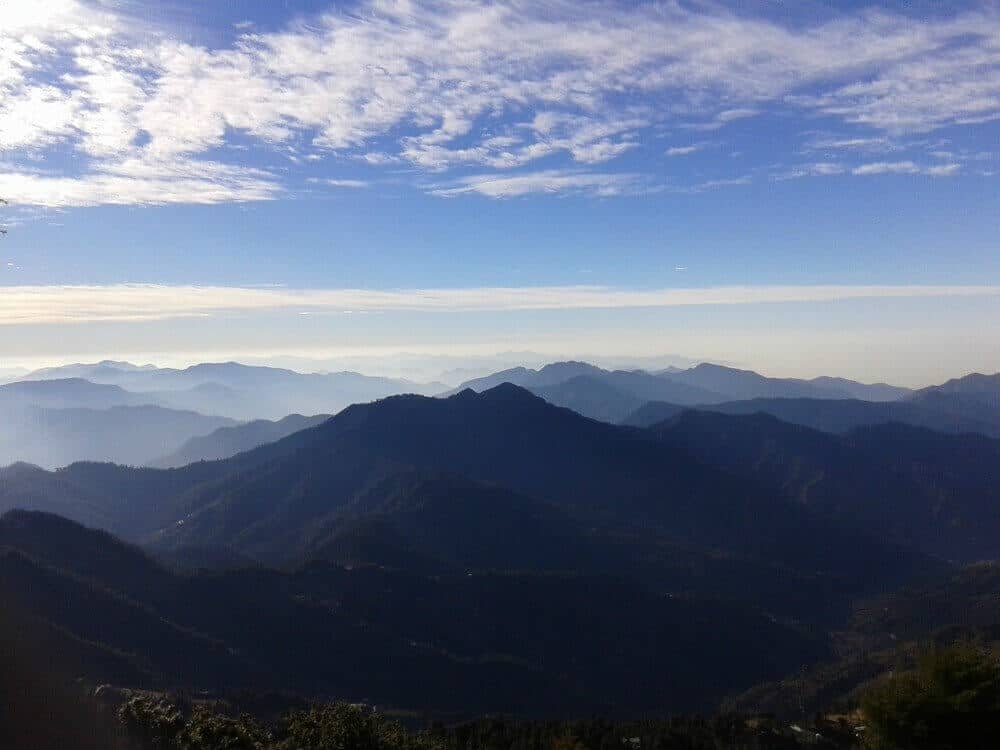 Located close to the capital city Dehradun, Mussoorie is probably the most visited hill station in Uttarakhand. The cool climate, hills and the view of the valleys are the reasons why it's so popular.
Nainital
Nainital is one of the famous hill stations for honeymooning couples, but it is a great place for summer for others too. You can easily spend 2 to 3 days checking out many lakes, taking the cable car and visiting viewpoints. Also, check out the high altitude zoo which is home to the Himalayan animals.
Almora
This is a hill town known for its Kumaon culture, along with its excellent location surrounded by gorgeous valleys. Almora is the place where you can get to know the culture of Kumaon people, the natives of Uttarakhand, from their food to handicrafts to the places.
Auli
Auli is the skiing capital of Uttarakhand. Cut off from the urban towns around, Auli is an awesome place to spend the summer in May. The snowfall would have just stopped, the weather is cool, and enough of snow to enjoy would make Auli a total package.
North East
Although most of the states in Northeast India are Himalayan states, not all of them are ideal for a visit in May. Here are some of them to check out
1. Sikkim
Gangtok
Gangtok, the capital of Sikkim has a good weather in May. You can visit the fantastic valley of Yumthang, where you can spot wild yak, snow-capped Himalayan peaks, and the rivers amidst the valley. Also, don't forget to check out the Gurudongmar Lake.
2. Meghalaya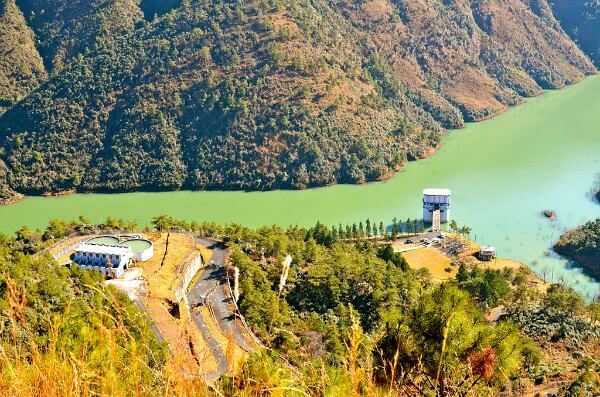 Shillong
May is a great time to visit Shillong, the capital of Meghalaya. From the living root bridge to monasteries to parks, Shillong has many things to offer along with the weather.
Cherrapunji
You might want to visit the region that gets the highest rainfall in India and May is the best time to do that – before it starts pouring in Cherrapunji with the onset of Monsoon. Don't forget to visit the spectacular Nohkalikai waterfalls.
3. West Bengal
Darjeeling
While most of the West Bengal would be reeling under the heat of May, Darjeeling will be pleasant – Thanks to its location at the foot of the Himalayas. The marvelouss views of the K2, tea plantations, toy train and the cool climate – Darjeeling has them all!
South
1. Kerala
Munnar
Munnar is home to the best tea plantations in Kerala and is also one of the popular hill stations in Kerala. From lovely parks to dam to tea gardens, Munnar has some attractions worth visiting, apart from the lovely weather.
2. Tamil Nadu
Kodaikanal
Kodaikanal has one of the highest mountain regions in south India, making it a popular hill station. Avoid traveling here during the long weekends though as it gets too crowded. The weather is very pleasant. It's the best time to spend time in the valley of Nilgiri mountains.
Ooty
Ooty is the most famous hill station in Tamil Nadu but is also very commercialised. If you don't mind the crowd or touristic places, but just want a cool place to travel during May, then Ooty fits in.
Conoor
Conoor is a short distance away from Ooty and is less crowded. It is home to tea plantations, and hence you can find rows and rows of hills dotted with tea plants. Conoor has many great homestays and luxurious resorts if you want a pampering holiday.
Masinagudi
Masinagudi lies on the border of Tamil Nadu and Karnataka and is close to the reserve Madumalai reserve forest area. Surrounded by forests and hills, Masinagudi is relatively cooler in May, making it suitable to visit in May.
3. Karnataka
Madikeri
Madikeri or Coorg as it is popularly called, is a town at the foot of the Western Ghats, making it a pleasant place to visit. Also, there are a lot of attractions in and around, including the Raja seat, Talakaveri, Dubare forest and other places which are worth checking out.
Chikamagalur
Located in the Western Ghats, Chikamagalur is the coffee town of Karnataka and is known for its spice gardens, coffee estates and guest houses in the hills. Go there for a retreat amidst the cool valleys.
Need help while traveling? Download Talk Travel, a free mobile app that will let you call & talk with travel experts from across the world. You don't have to worry about planning or things to do. All you have to do is ask the local experts! Go ahead and click on the links to download on your Android and iOS mobiles.