Home » France »
The capital of France is one of the most beautiful cities in the world and home to poets, artists, architects, sculptors with a rich and colorful history. No wonder it has been the scene of countless movies! We, at Talk Travel App have prepared a guide to help you enjoy and explore your Paris travel like a local.
If you want to read about specific topics, just click on these links and jump to your desired part:
French is the official language and the most widely spoken. Although most locals understand English, this language is not used that much. Locals prefer that you at least try to speak some basic French, you can also read this guide on how to enjoy Paris like a local for more tips. Also, some things are to be considered if you don't want to come off as rude regarding basic French.
BonJour – or "Hello" in French
Wish people with:
– 'Bon Jour' (pronounced as Bon Zour), meaning 'Good Day'
– 'Bon Soir' (pronounced as Bon Swaa), meaning 'Good Evening'
– 'Au Revoir' (pronounced as Au vah), meaning 'Good Bye'
– 'Merci' (pronounced as Mer-si), meaning 'Thank You'
Best time for Paris travel
Paris can be visited at any time of the year, but winters can difficult to walk around due to the cold. The city of lights does get a complete makeover around Christmastime and is a sight to cherish. Springs and summers are beautiful with nice weather, long days and ample opportunities to enjoy the parks, cafe terraces and the summer fests – primarily the Fête de la Musique on June 21 and the military parade and fireworks on July 14. Like other parts of Europe, August is a holiday month wherein most French people go off on holidays of their own. The capital slows down, becomes more calm with most of the outlets including restaurants remaining closed.
Best Time to Visit April  October  August
Lowest Prices during January, February, March, August, and December
(*According to Booking.com)
Costs
Paris can be an expensive place to visit but then the experience is worthwhile.
Accommodation
What you pay in accommodation depends on your budget and your needs. We made a comprehensive guide on the best accommodation zones in Paris for any traveler that you can consult to have a general idea. Also, consider these:
Hostels
Cost around upward of 30€/night in the central districts of Paris. The prices go down as you move away from the center and can cost around 25€/night in areas such as Montmartre and the suburbs. Most places include a typical French breakfast – which is a melange of French bread, croissants, jam, and coffee.
Airbnb
Average prices are around 50€/night for a private room with a double bed. It might be economical to rent out an apartment for a family of 4 which would cost around 100€ for 1 bedroom, 1 living room, and a kitchen.
Budget hotels
They start at around 50€/night and go up depending on the amenities and location. Most offer free internet, but some have it as a paid option. Check before making the reservation.
Food
Avoid the touristy areas where the prices are almost 30+% higher than the normal and the quality worse. On average, a 3-course dinner at a nice restaurant would cost between 30-40€ per one. Takeaway food options cost around 8-15€/person depending on the purchase. Groceries are nominally priced and should cost around 50€ for a weekly supply. If you're looking for great cheap food, check our list of the best cheap places to eat in Paris. And, if you're a vegetarian, you can also read our guide on the best vegetarian restaurants in Paris. Don't forget to also include in your budget a visit to some bars to complete your Parisian experience!
Also, don't forget to try these foods while you're in Paris, they'll complete your experience!
Free activities around Paris
Although Paris may be a little expensive, there are many activities you can enjoy for free. You can enjoy picnics in the beautiful parks of Paris, enjoy tours in free museums, visit historical buildings and you can even walk around Paris to really enjoy the city. As they say, the best things in life are free. Check the top 30 free activities you can enjoy in Paris.
Getting around in Paris
Paris boasts one of the world's most extensive and efficient public transportation systems. The main transport company is RATP and they provide a multitude of options to choose from – and all of them are clean, run on time and cover huge distances. But then the metros can be crowded also – not only because Parisians don't prefer cars but also because of the huge influx of tourists. The main transport options are – Metros, RER Trains, Buses, Trams, and SNCF Trains. Metro trains run from 5:30 in the morning to 12:40 in the evening on weekdays and till 1:30 on weekends including Fridays. There are night buses available for late hours but with less frequency and coverage.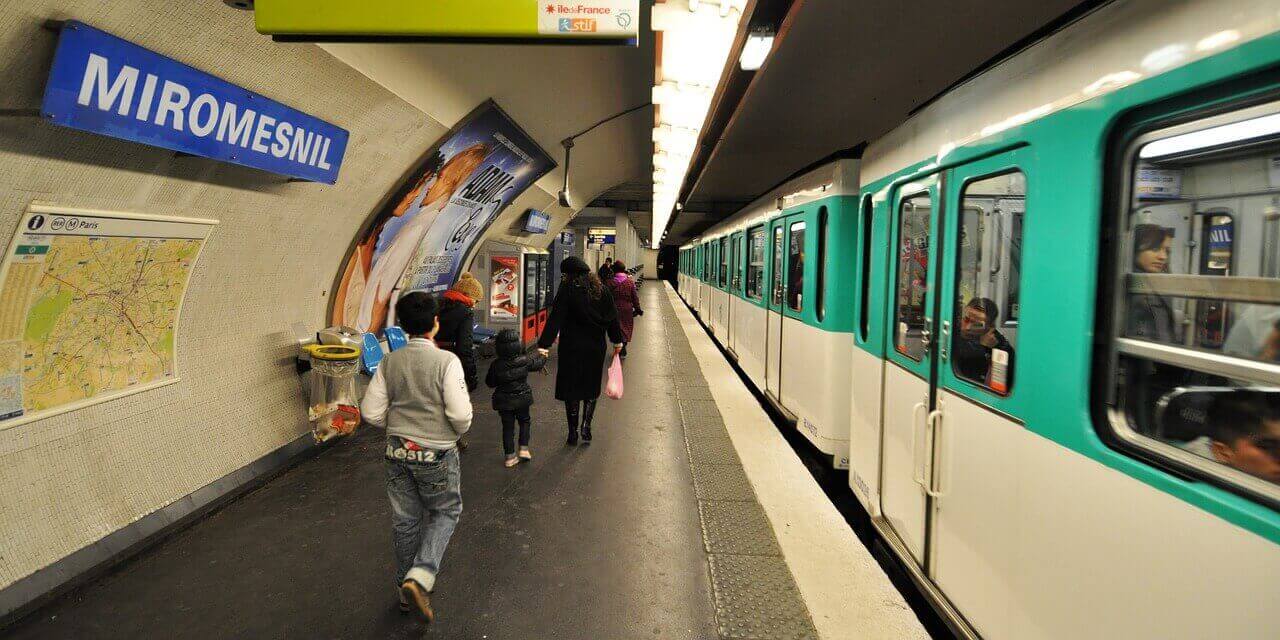 Get the metro map: Available free of cost at information booths at any metro station and can also be downloaded online at the RATP website. RATP is the main transport company and provides multiple other maps also – including maps for RERs, buses, night buses and local maps for Paris.
Transport Apps: Easy to use and with providing very accurate information – some great transport apps make life really easy when traveling in Paris. You can enter the source and destination of your travel and can find various options, estimated travel time and cost for your travel.
The most commonly used apps are:
Fares and Tickets:
T+ tickets are used on metros, buses, and trams. A single ticket costs €1.90 but a carnet of 10 tickets is economical at €14.50. There is a separate ticket for RER trains and range from €1.90 to €12.05 depending on the zones traveled. RER train fare from Central Paris to CDG Airport is €10.30.
Unlimited Travel:
Mobilis pass: A one-day pass costs from €7.50 for Zones 1-2 to €17.80 for zones 1-5 but does not include travel to airports.
If you are planning to use the local transport more often – the Navigo pass turns out to be more economical and with wider coverage. You can use it on any mode of transport and is available in the monthly(valid from the first day of the month) and weekly format( valid from Monday to Sunday).
The monthly Navigo pass costs €75.20 and the weekly Navigo costs €22.80 and better values than the other available passes.
A one day Paris Visite pass for zones 1-3 costs €12.00. A five-day pass is for €38.35 and provides discounts on some attractions.
You can buy tickets and passes at any metro, RER or tramway station and also when boarding buses. They can also be bought at the various Paris Tourist Information centers.
Local Paris Travel Tips
1. Avoid the metros and RER at rush office hours, primarily between 8-10 am(in the morning) and 5-8 pm(in the evening).
2. The most overcrowded lines are generally metro lines 1, 2, 4, 11, 12, and 13, especially at rush hour. Similarly, the most crowded bus lines are 38, 28, 68 and 62 but they also service most of the central areas of the city.
3. Metro lines 2 and 6 run mostly above ground and offer good views of the city. M6 especially offers a great view of the Eiffel Tower over the river Seine near the metro stops Passy and Bir Hakiem.
4. RER is fast and does not stop at every stop, unlike the metro. It saves time and is also air-conditioned. A 30 minutes journey on metro would take around 20 minutes on the RER. RER B also takes you directly to CDG Airport.
We created a complete guide on how to use Paris' public transportation, read it here.
Day travel trips from Paris:
Paris is a treasure trove but the surrounding areas can be just as enchanting. Try out some of these day trips from Paris:
1. Provins:  a quaint, medieval city located about an hour and a half from Paris. Trains leave approximately every 45 minutes and you can use your Navigo pass to travel on them.
2. Versailles: The world famous Chateau de Versailles is 30 minutes from Paris. Treat yourself to beautiful gardens, a magnificent palace and Marie-Antoinette's estate.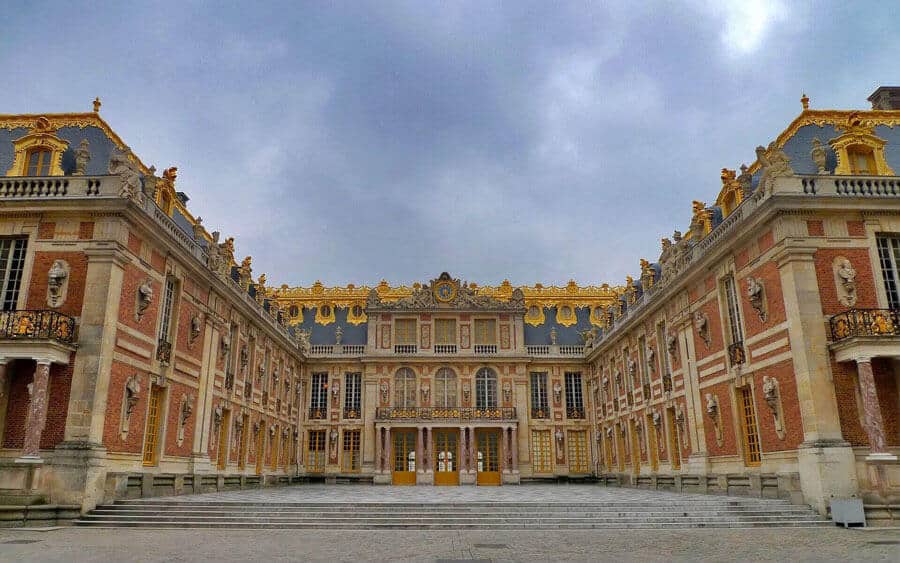 Prepare well, the area is huge and you would not want to miss any of it. Take RER C to visit the chateau.
3. Rambouillet  – Royal Château now Presidential palace: 30 mins from Paris, a nearby forest for hiking and some cool biking. It lies on the same RER line which connects Versailles – RER C.
4. Chateau de Fontainebleau:  Beautiful chateau, a relaxed town and the home of INSEAD, one of the world's top business schools. The jungles are famous for hiking and make for a great day trip.
5. Moret-sur-Loing: A charming, walled village of artists, and near to Fontainebleau. The tributary of river Seine, called Loing passes through the city center and adds a beautiful charm to the village.
6. Wine tours: A great way to explore the culture and traditions of France is through wine. You can take tours from Paris to different places like Burgundy or the Loire Valley. Check the best wine tours in France here.
Scams in Paris
1. The Gold Ring Scam:


You get offered a gold ring with a seemingly-authentic 18k mark. You know it is not yours but somebody will offer it to you and ask you take it and then demand money for it.
2. Pickpockets in Louvre museum: Louvre attracts a lot of tourists and it can get really crowded. No doubts, it is heaven for people trying to pick your pockets – especially near the painting of MonaLisa. Be careful and store your wallets safely.
3. Ball and cup game, aka shell game or three pea game: Like in most other parts of Europe, it is the same in Paris and involves you bet on the cup containing the ball after the cups have been switched multiple times by the guy conducting the game.
Assisted by their accomplices, acting as if actively participating in the game, they try to encourage others and make some quick money. Once you are hooked, the scammers will deploy the sleight of their hands and make sure you keep losing your money. Very common around Eiffel Tower and Champs-de-Mars.
4. Petitions: The name says it –  young girls approach you asking if you speak English. They will ask you to sign a petition, under the pretext of which they would steal your valuables. Or make you sign a document which makes you give the girls some money. As soon as you get involved, you are surrounded by the accomplices forcing you to heed to their demands.
5. Rose, Friendship band scam: You get offered a rose or a friendship band or some other gift. If you accept it, you have to pay an exorbitant sum for it.
Paris travel for women and girls
Paris is generally pretty safe to travel, but then you never know and it is better to keep some things in consideration to make sure you have a safe and a beautiful trip. Don't befriend strangers and be conned with their charm. Stay safe and away from the scammers toiling around the touristic attractions. In case of emergency, contact the CFCV, an association for safeguarding women and their rights.
For a complete guide on how to navigate Paris as a woman, read this post on female solo travel in France.
Paris travel for families with children
The City of Lights can also be super attractive for children. There are a lot of activities that both parents and kids will enjoy. As we mentioned before, there are a lot of parks in which you can enjoy your time having a picnic and letting kids play in areas specially designed for them. A park you must visit with children is the Jardin d'Acclimatation where you can also find a theme park. Of course, museums are places you will love to visit with your children. Apart from classic museums like the Louvre, you can visit the Museum of Chocolate or Art Ludique – Le Musée, that offer special activities for children.
We made a complete guide on the best kid-friendly activities for children that you can read here, where you'll find tons of activities more. Also, to make everything easier for you, we created some itineraries so you just worry about enjoying your time in Paris!
Tourist Attractions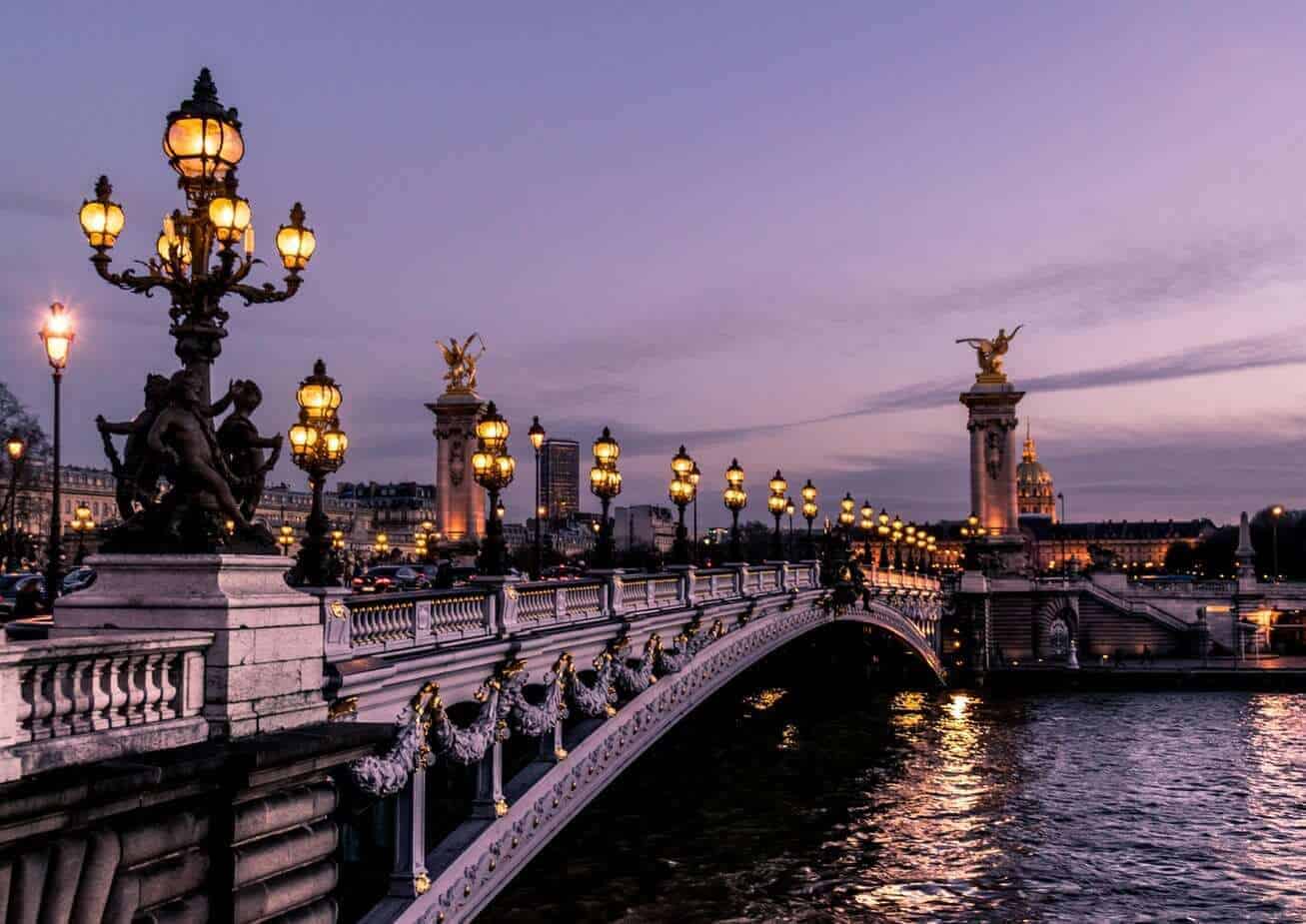 Paris is one of the most beautiful cities in the world. And boasts of an amazing array of tourist attractions which can keep you hooked for days and weeks. Some of the top attractions in Paris are:
The de-facto symbol of Paris and one of the most easily recognizable landmarks in the world. The tower is illuminated daily from sunset until 1:00 am (2:00 am in summers).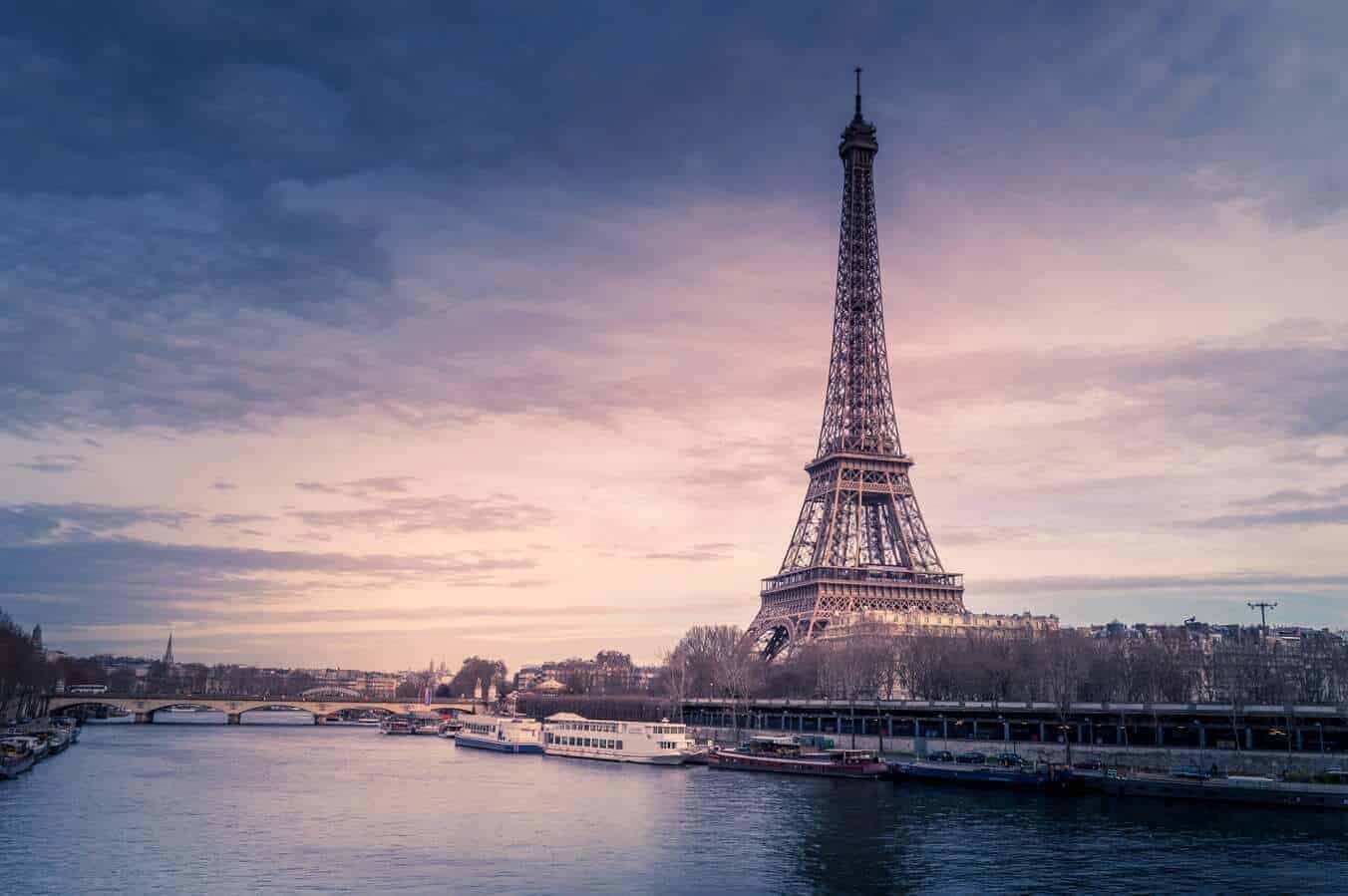 The views from the top of the tower are incredible and offer an amazing peek into the city of Paris, its structure and architecture. But beware of long queues to purchase the tickets to the tower top. Or buy them online at the official website. Tickets are overpriced in other places so don't buy them there.
More famously known as simply Notre-Dame(Our Lady of Paris), is the most famous middle ages Gothic Cathedrals and is famous for its size, and architectural designs. If you want, climb to the top of the bell tower and enjoy magnificent views of the city.
3. Museums
Paris is home to around 130+ museums – no doubt you are spoilt for choice. If you want a guide on which of these are the best, visit our post on the best museums in Paris. Most of the museums are free on the first Sunday of the month. As a result, they get really crowded. Don't forget to check out:
3a. Musee du Louvre: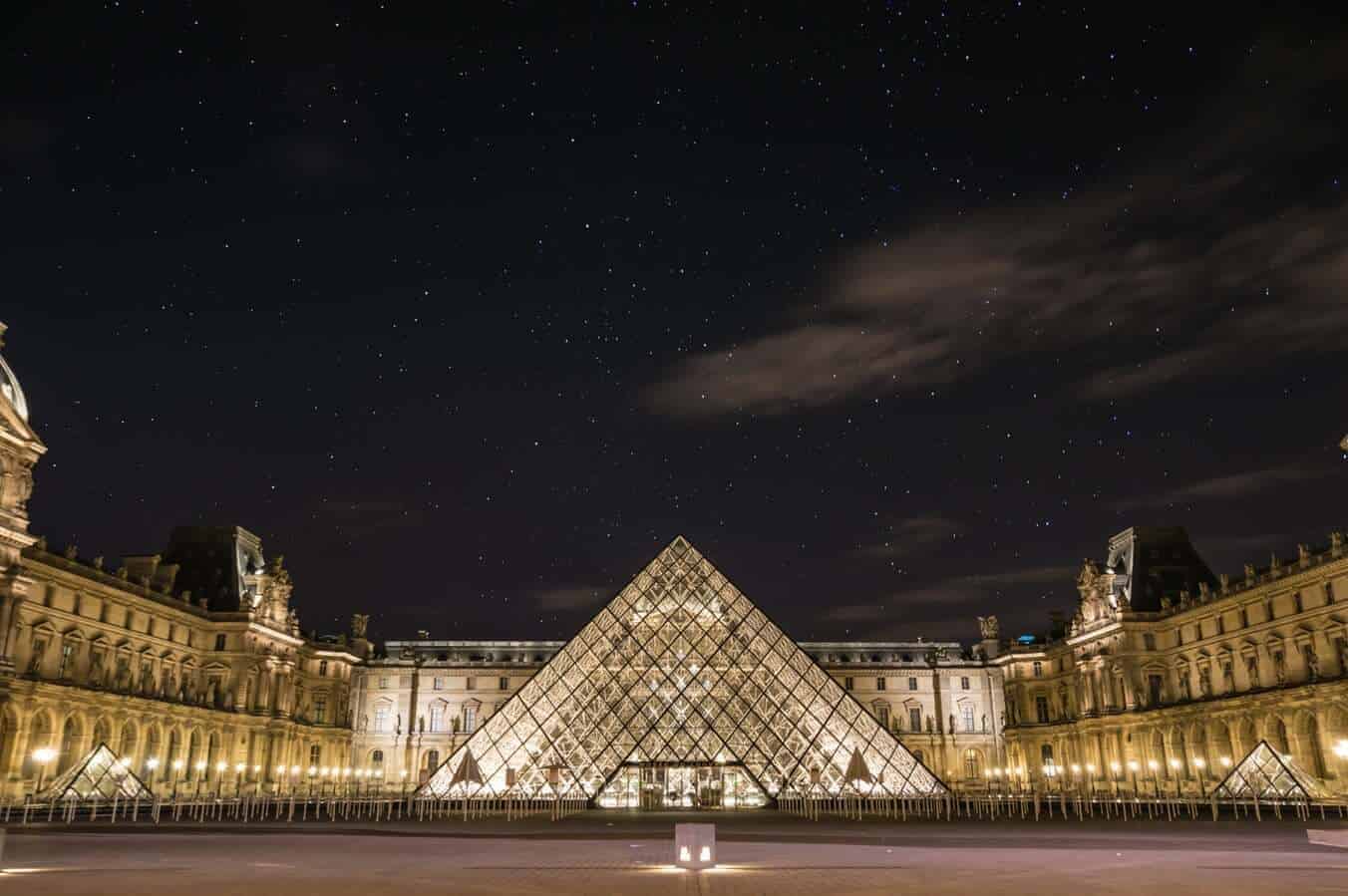 World's largest museum, and one of the most crowded museums in Paris. Houses the MonaLisa which draws a never-ending crowd of people.
3b. Musee d'Orsay: A railway stations converted into a museum and houses an impressive collection of French art, including the largest collection of Impressionist and post-Impressionist masterpieces in the world.
4. Le Marais
Also called the Latin Quarter, it is a historical area near the Notre Dame and is a great mix of touristic pleasures – narrow winding roads, cafe, and restaurants lined squares and streets, a plethora of bars and some of the best eateries in town. If you like Mediterranean food – do not forget to try out the falafels at L'as du Fallafel.
Situated in Montmartre, the Basilica of the Sacred Heart of Paris is located at the highest point of the city. Don't forget to see the basilica from behind, where many believe it gives the best views of its architecture. From the footsteps of Sacre-Coeur, enjoy amazing views of Paris and play a game to try to pinpoint the various spots in Paris.
6. Montmartre
Paris's bohemian neighborhood and the arts district. Home to the famous Moulin Rouge and the lovely, narrow streets. Pigalle can be a bit seedy for some- being it the red light district of the city and because of its many sex shops.
Paris's most famous cemetery and the final resting place for the likes of Jim Morrison, Chopin, and Oscar Wilde.  Normally not crowded, it is hauntingly beautiful and difficult to traverse also without a map.
8. The Gardens
Well maintained, manicured and very comfortable gardens add a beautiful charm to Paris. Take some wine, a baguette, some cheese, and olives and have a lunch picnic in one of the gardens as the locals do. The more famous of the gardens are the Luxembourg Gardens, Jardin des Tuileries ( right in front of the Louvre), Park Monceau and Parc des Buttes-Chaumont.
Standing at the west end of Champs-Élysées, it is one of the most famous landmarks of Paris.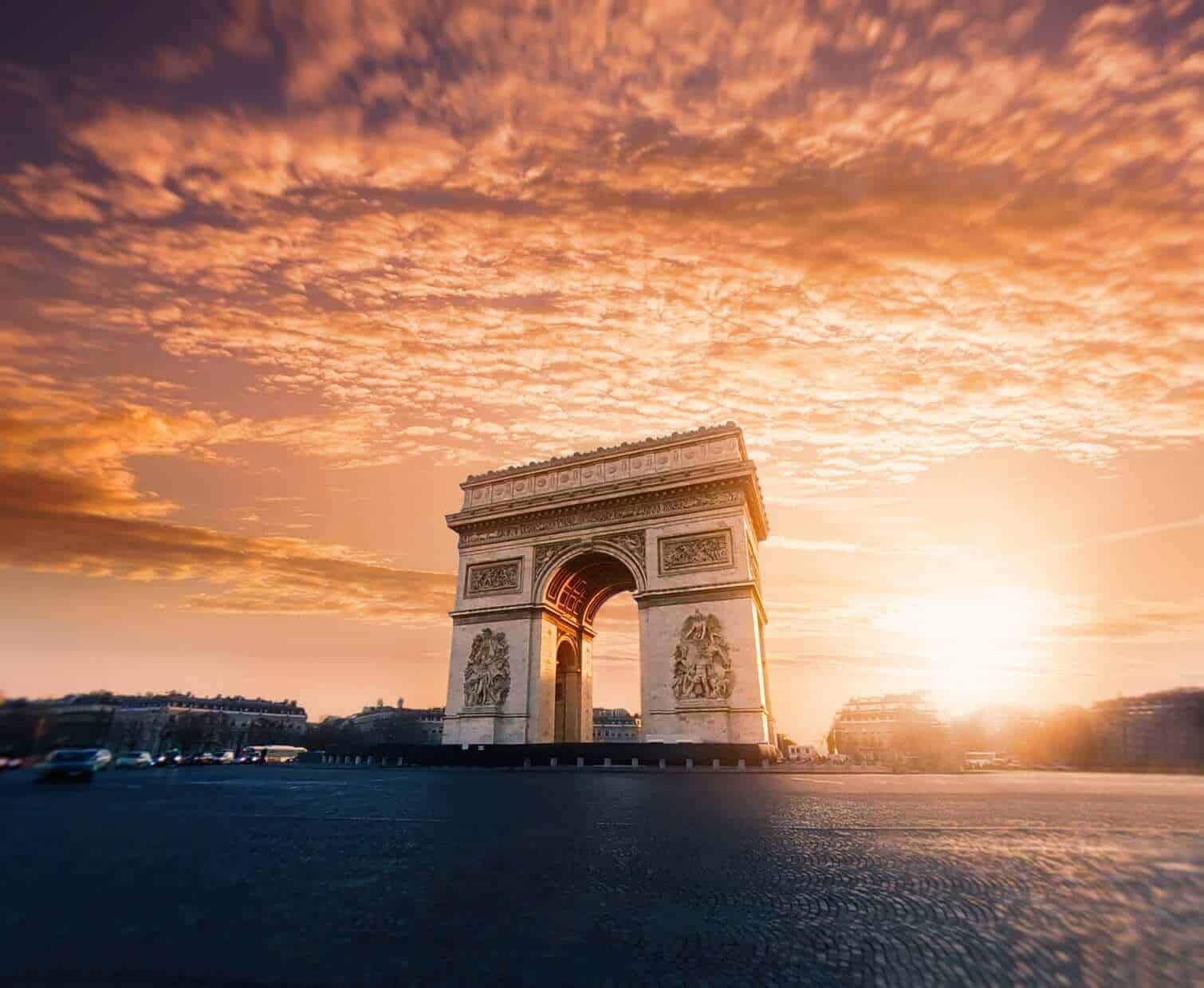 The monument honors the martyrs of the French revolution and the Napoleonic wars. Get a good understanding of French history and take the steps to go to the top and get incredible views of the city.
The most prestigious address in France, the avenue is lined with cafes, restaurants, high-end shopping outlets. Champs-Élysées is always busy -and expensive- but it's a must visit. See the Bastille Day parade here every 14th of July.
An array of tunnels underneath the ground, which were used as the burial sites in olden times and as hiding tunnels during the World War, the Catacombs can be a bit freaky. Home to remains of more than 6 million people, and their skulls and bones, the Catacombs is a very different experience but very popular also.
Besides all the top attractions Paris has to offer, there are many other activities you can experience there. Check our list on the best 64 activities to do in Paris to get an idea!
Offbeat Paris
Maybe you're looking for a different path, well… worry no more! We created a list of unusual places you have to visit in Paris if you've seen it all (or want to see something different).
Planning to travel to Paris? You can use the Talk Travel App and directly talk to a local to help you with your travel planning and have a much more enjoyable experience during your Paris travel.
If you have any suggestion, let us know and we'll add it to this guide!
Happy traveling 🙂
Read about other destination and travel guides from the Talk Travel App team.