Home » France »
If you thought the City of Lights and Love boasts only of traditional cultural stories in the form of museums and Operas and art, you got it wrong. The capital is alive and kicking as much for its eclectic trendy clubs and nightlife scene as it is for its history and culture. One of the best descriptions of night revelry was given by Ernest Hemingway:
Nightlife is when you get up with a hangover in the morning. [It] is when everybody says what the hell and you do not remember who paid the bill. Nightlife goes round and round and you look at the wall to make it stop, [it] comes out of a bottle and goes into a jar. If you think how much are the drinks it is not nightlife.
So staying true to this spirit of merrymaking, here we have got you a list of the best clubs and bars to continue your carousing well into the wee hours at the best after-hours spots in the capital. Enjoy!
Tip: Hip and cool bars and nightlife are condensed around the areas of Pigalle-South (SoPi), around St. Martin canal, Strasbourg Saint-Denis, Bastille and along the banks of the Seine in 12th and 13th arrondissements.
Tip 2: If you're also looking for places to eat, check these best cheap places to eat in Paris and best vegetarian restaurants in Paris.
Bars
Casual bars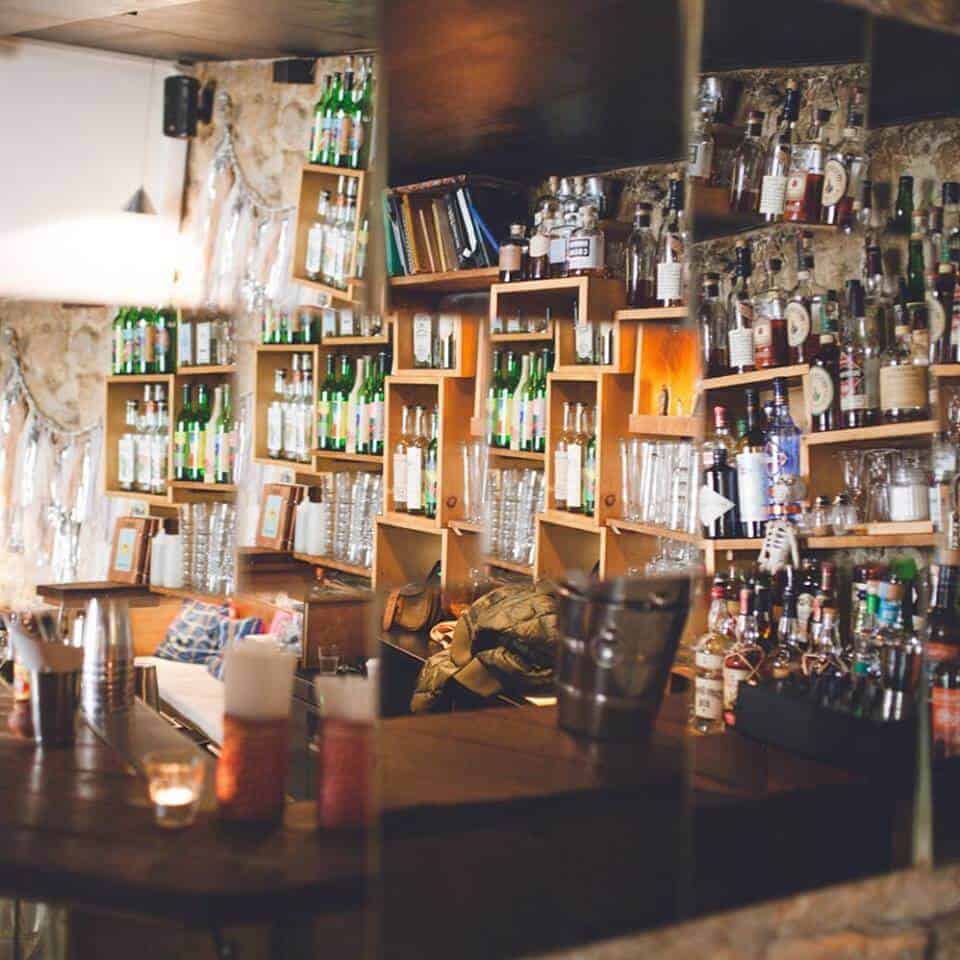 Candelaria on 52 Rue de Saintonge, offers some of the best Mexican top cocktails and food (tacos & quesadillas) in Paris. Head through a thick curtain at the back of the taco joint to find the drinking den.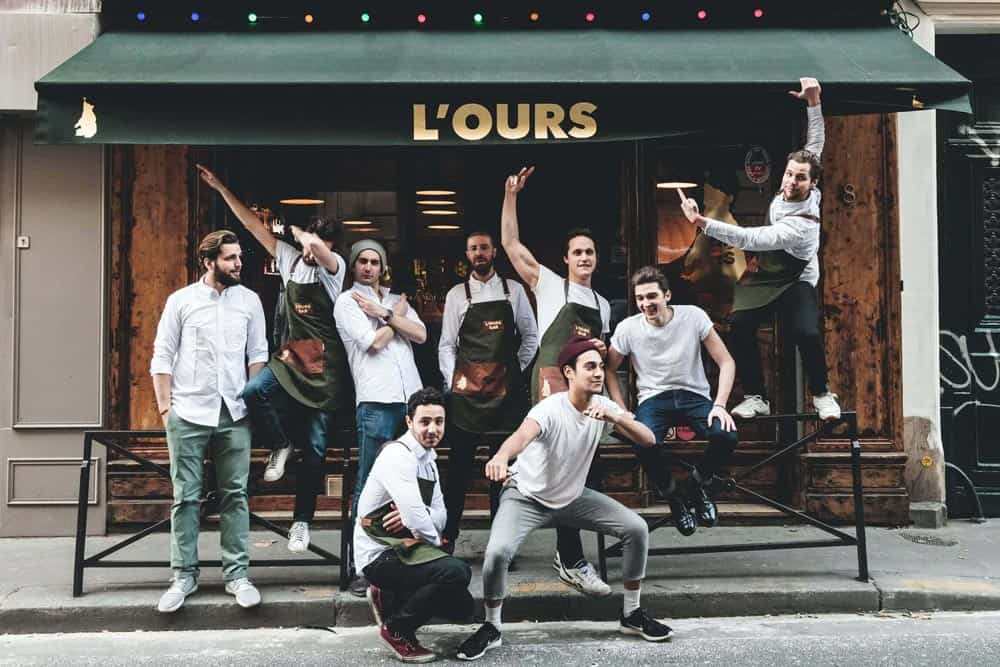 L'Ours Bar on 8 Rue de Paradis is another one of the delights. The cosy cocktail bar offers classics such as Mojitos, Margaritas and Daiquiris with some original house specials: Jardin Anglais (gin, homemade cucumber juice, cucumber syrup and lime), Grand Ourse (Big Bear), featuring Chartreuse (rosehip vodka, rosehip syrup and ginger beer), the Petite Ourse (honey-flavoured gin with cranberry juice), and Luxardo Maraschino liqueur. Prices are reasonable as well. Pints are €5 all day and cocktails are €6 during the happy hour (6 pm to 9 pm) rising to €8 after.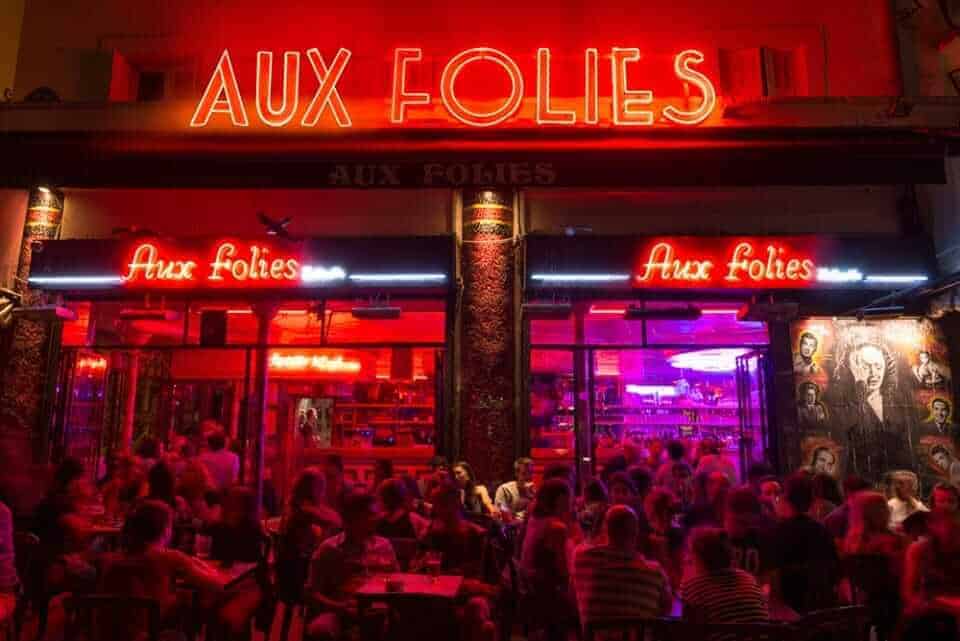 You can also try Aux Folies at 8 Rue de Belleville. The place has outdoor seating/en terrasse, lots of crowds, graffiti decor, and reasonably priced drinks and coffee with friendly staff.
Other good options to consider are:
Le Syndicat

on 51 rue Faubourg Saint-Denis for a celebration of all things French

Zero Zero

on 89 Rue Amelot for informal enthusiastic atmosphere coupled with great strawberry Daiquiris and other flavourful creations (€6.5-€7.5) and the Zéro Zéro, a drink with a rum-ginger base (€3)

The snazzy

Gravity Bar

for modern stylish, large space with huge steel counter and vertical wave-shaped slats covering the ceiling offering creative drinks like the Fruit du Passé. The house also has a carefully crafted selection of wines- white Alsace, Nature, from Patrick Meyer (€7 a glass), an organic Ardèche Merlot, La Vrille et le Papillon (€40 a bottle), etc. With Cocktails priced at €13, mocktails €8, dishes €10-15 and desserts €9.
Beer Bars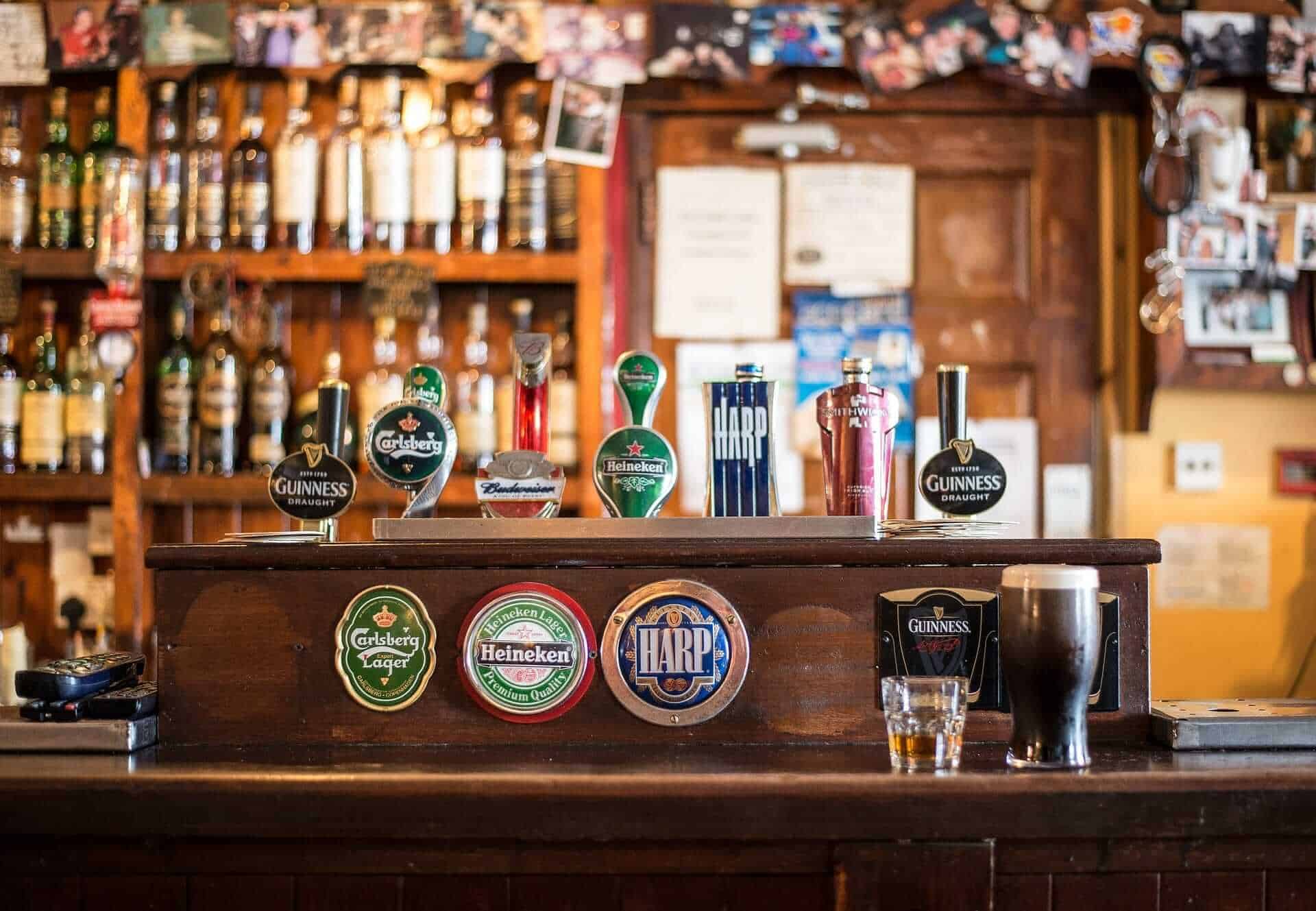 Paris has not traditionally been the city associated with beer breweries. The contemporary French capital offers quite a lot today with trendy new microbreweries and craft beers. These show up in numerous neighborhoods offering handcrafted, uniquely flavored beers. You'll surely find your favorite among IPAS, Stouts, Belgian-style Krieks, British-style ales, and Parisian microbrews.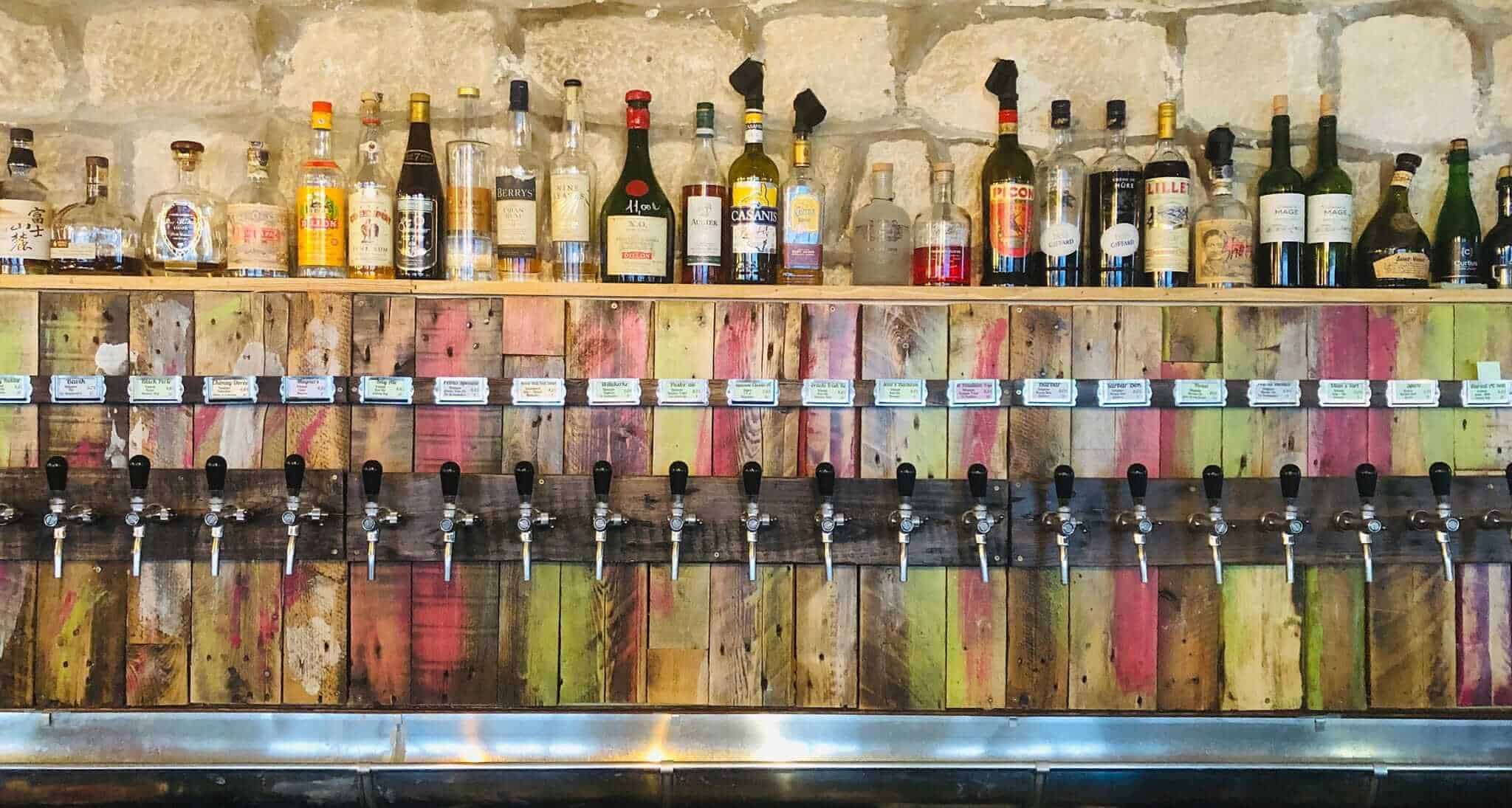 Head over to Le Bouillon Belge for a Belgian brew offering classics as Cherry kriek from Lindeman's, Duvel, Chimay, and the intense Boon Oud Gueuze; coupled with moules-frites, made-to-order fries and assortment of Philippian dishes.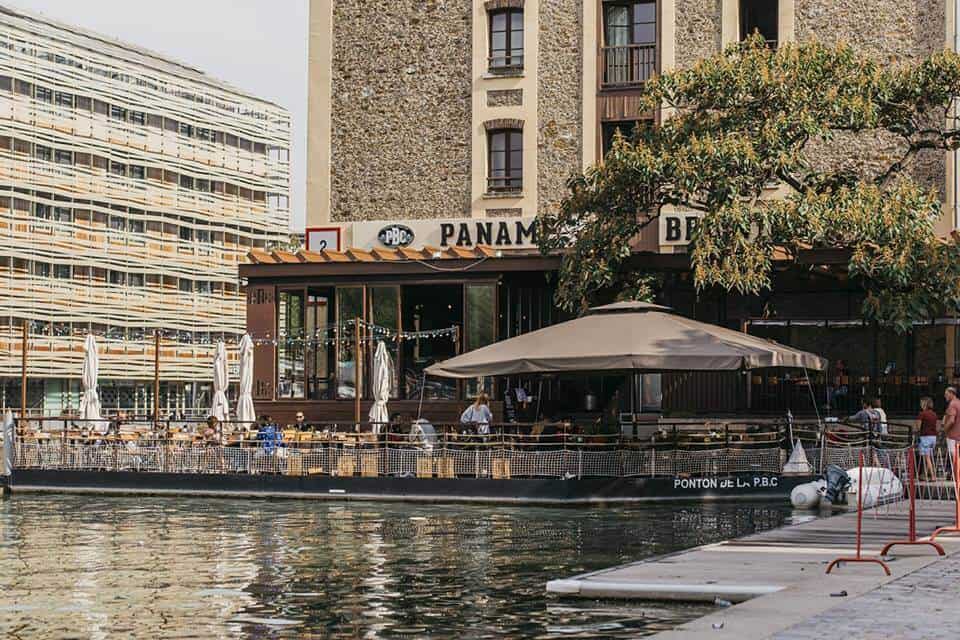 For enjoying a tipple in the sun and casual meal by the Bassin de la Villette visit Panama Brewing company. The brewery offers classic beers along with their own creations as Barge du Canal, a full-bodied American-style IPA with strong hoppy notes); the L'Oeil de Biche, a pale fruity ale; and Casque d'Or, deep, spicy made with wheat malt. There are reasonably priced food options for the vegans.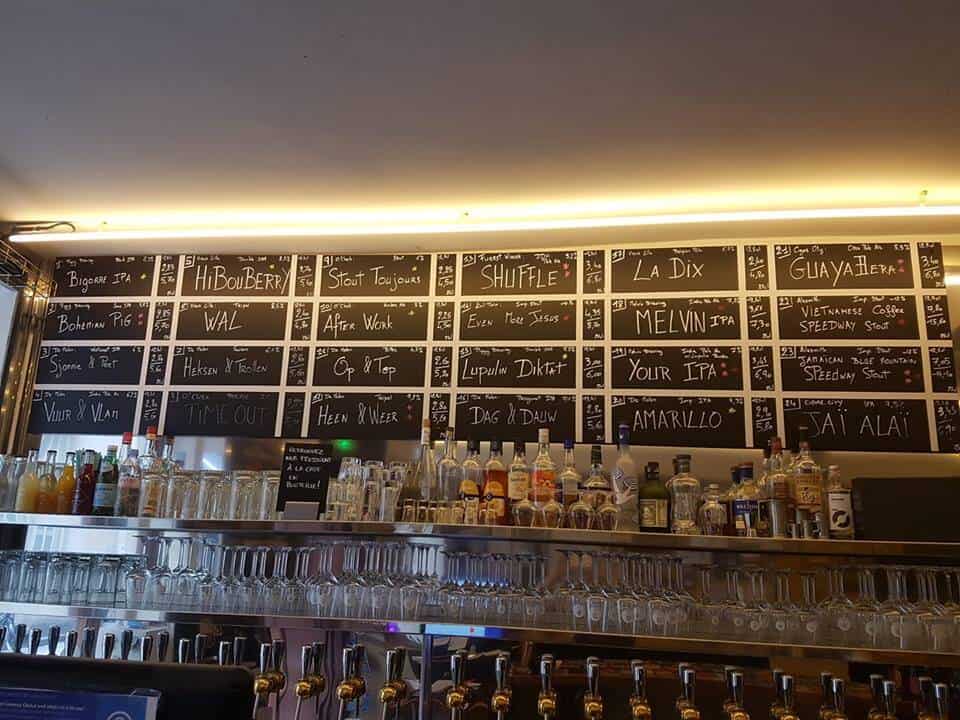 Brewberry is another place to go for a good drink. The self-styled 'beer cafe' boasts of about 450 different craft beers from around the world along with handcrafted beers from Parisian microbreweries readily served on tap. There is something to suit every palate here.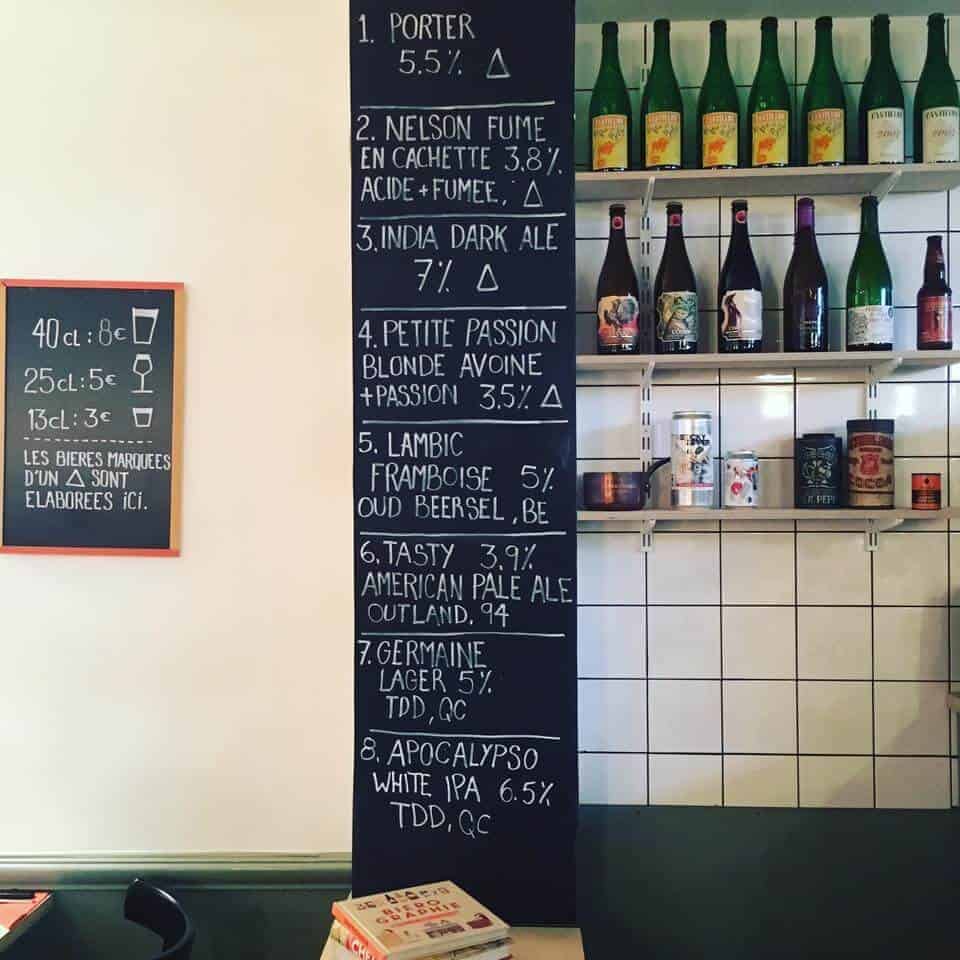 Le Triangle is 'the' place to be for great beers and equally good food. The microbrewery hosts a small but excellent batch of beers made onsite with a selection of delicious artisan brews from around the world. The menu is primarily French and Italian.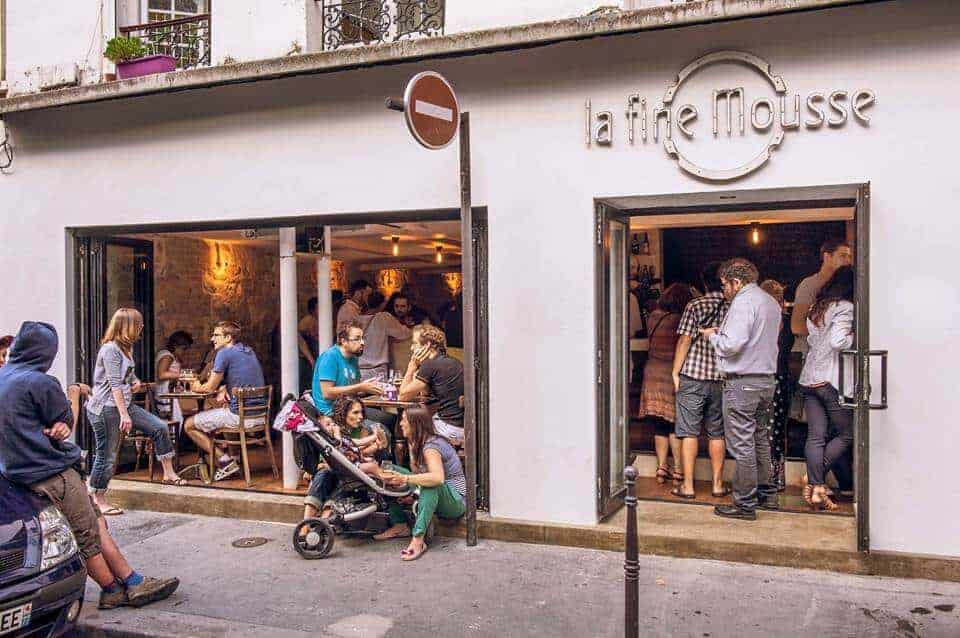 La Fine Mousse is another of the premium places for beer aficionados offering some of the best selection of craft beers on tap in Paris. The options include Brasserie St Germain, Craig Allen and Brewdog with other Belgian, German, Italian, Norwegian, English and French offerings. Their selection of over 150 different beers is really extensive; however, the food options are limited.
Wine bars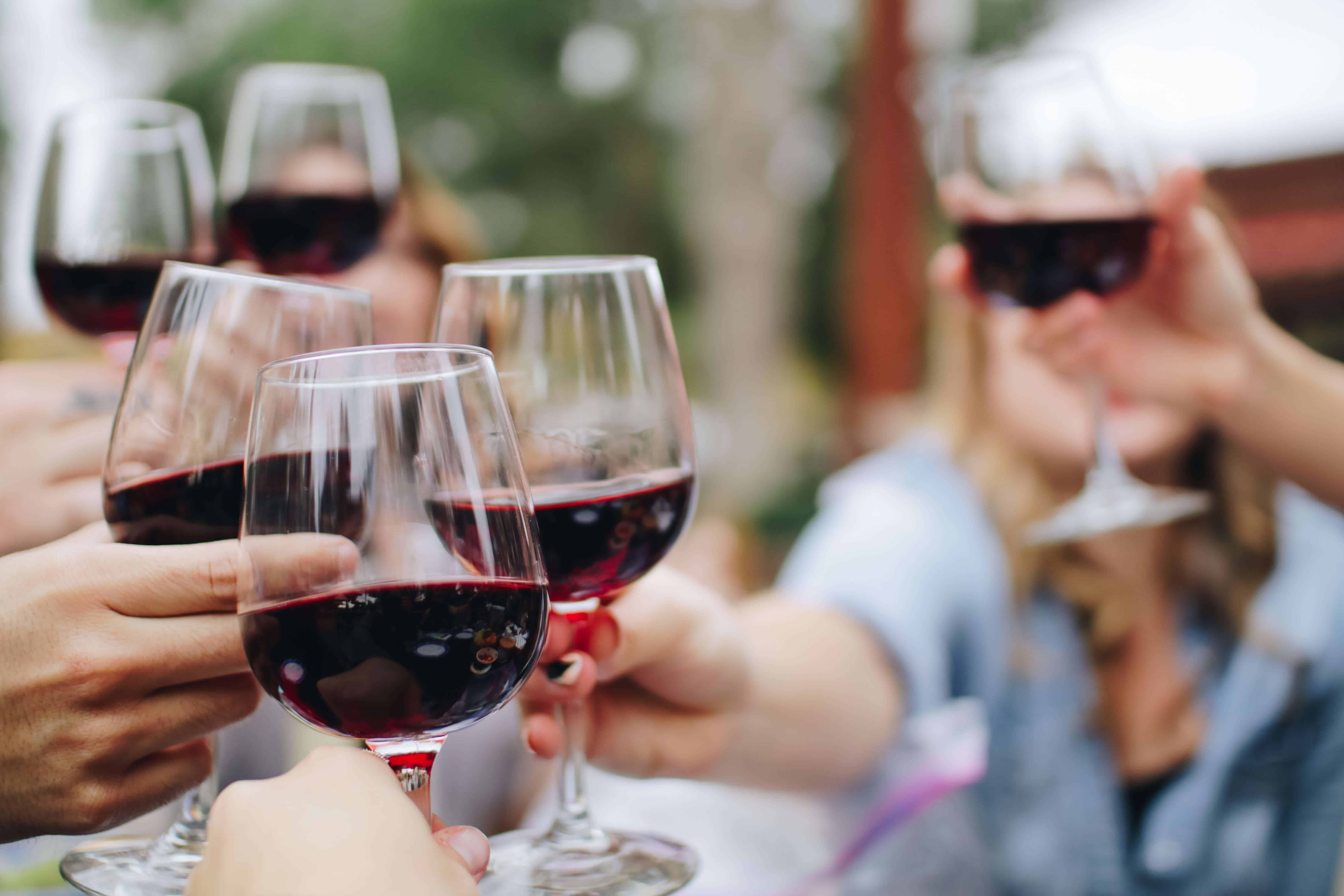 Wine is an inseparable part of the French gastronomy. You can find a decent glass of wine at almost every corner of Paris' brasseries however the best amongst these offer fine vintages with delectable food options to go with it. And, if you're a wine enthusiast, some of the best wine tours also happen in Paris.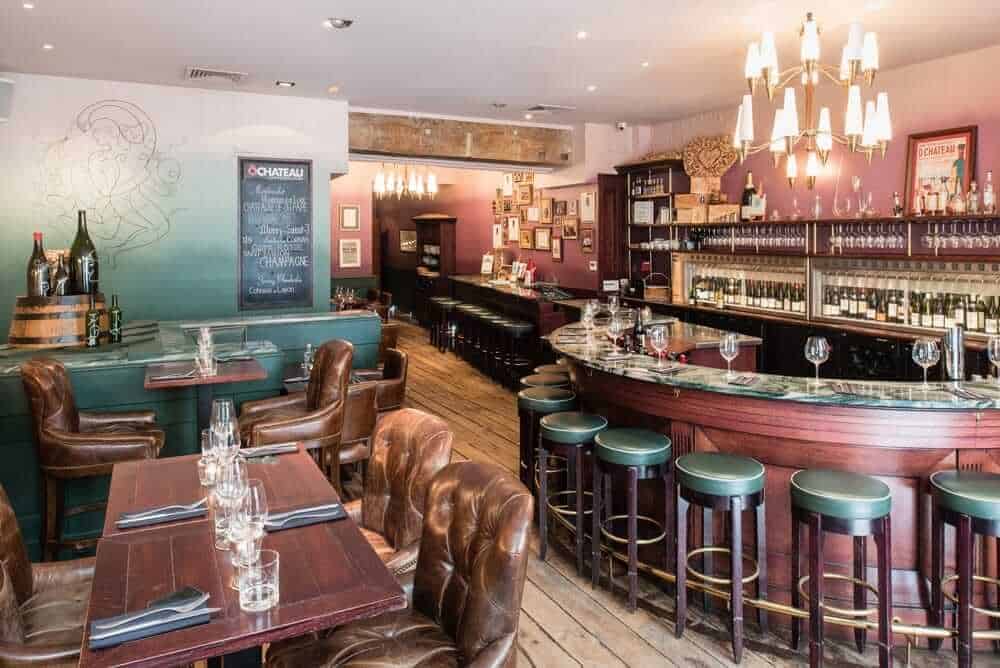 You can visit O Chateau for exceptional wine and food experience; dozens of bottles are available by the glass. The place also holds wine tastings and cheese pairings.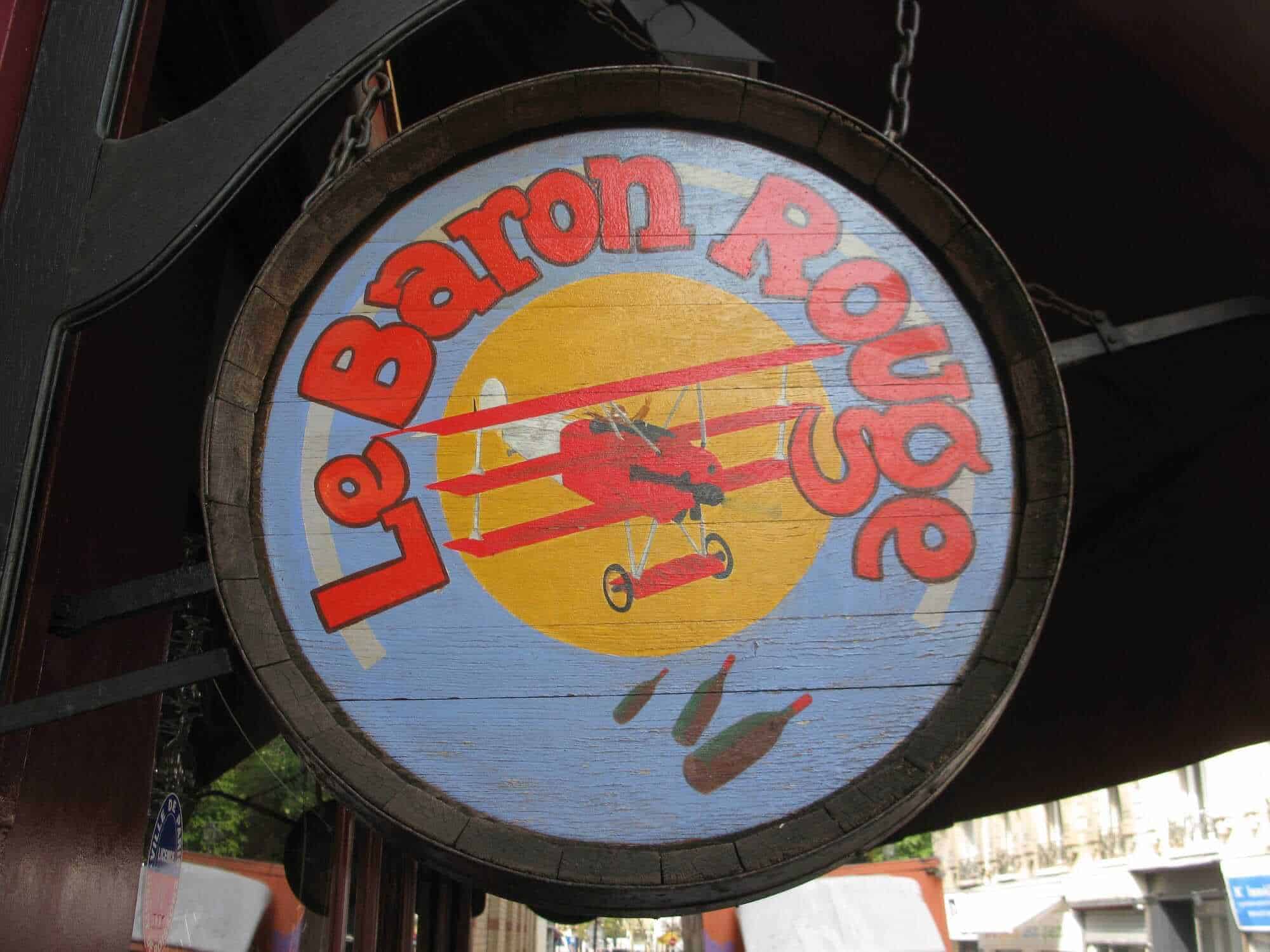 Le Baron Rouge is often on the must-visit list of all wine lovers. The place has a rustic style with wooden furnishings and a pile-up of barrels up to the ceiling. Fresh oysters with white/red wine are served on Sundays.
Other good options for a stopover:
La Garde Robe

 for natural organic wines

Les cave de Pragues

 for French wines

Frenchie Bar a Vins

 for international wine list accessible to all budgets

La Cave de Paul Bert

 for modern space, large choice of wines and great appetizers
Cocktail bars
The cocktail scene in Paris is on the high, and these places deliver the drinks done rocking right: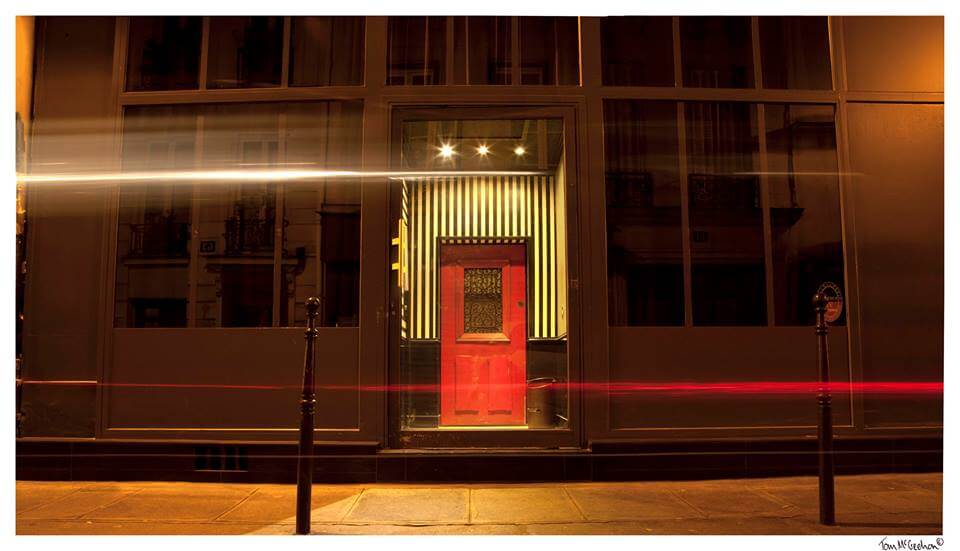 Little Red Door: 

menu themed around architectural trends

Dirty Dick: 

retro heaven, cool atmosphere, great drinks

Prescription Cocktail club: 

work of the team behind the superb Experimental Cocktail Club, with excellent creative drinks

Lulu White: 

for a hidden gem, live Jazz and excellent cocktails
Nightclubs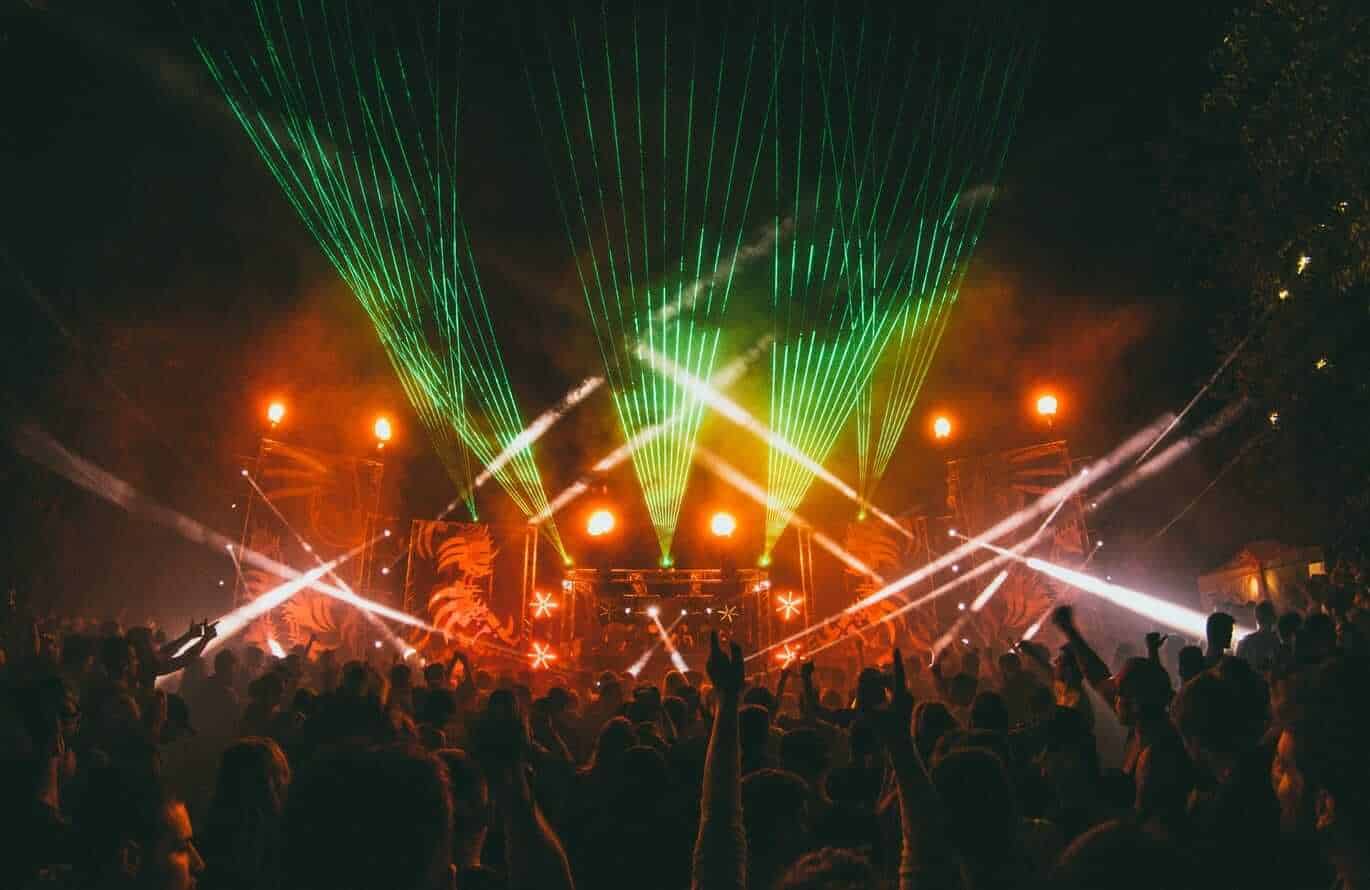 The Rex is one of the prime names on Parisian club scene since past many years. The music spectrum and sound system are one of the best in the capital, the parties rotate between House and Techno and the DJs never disappoint.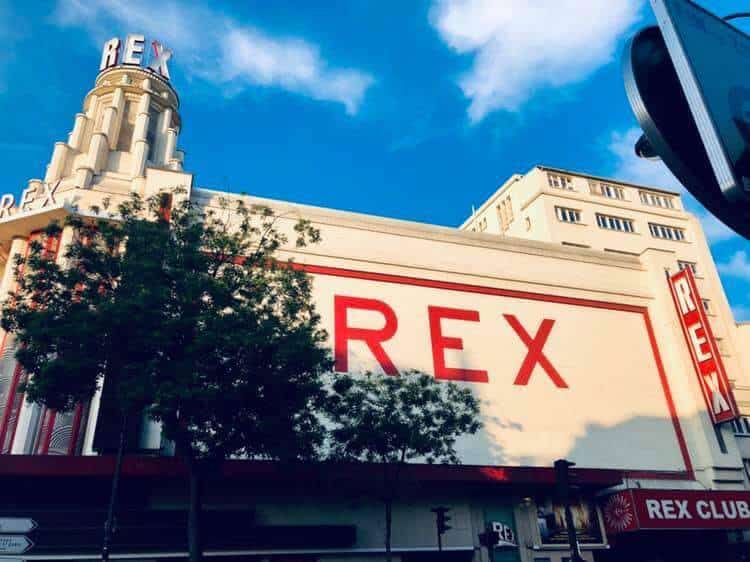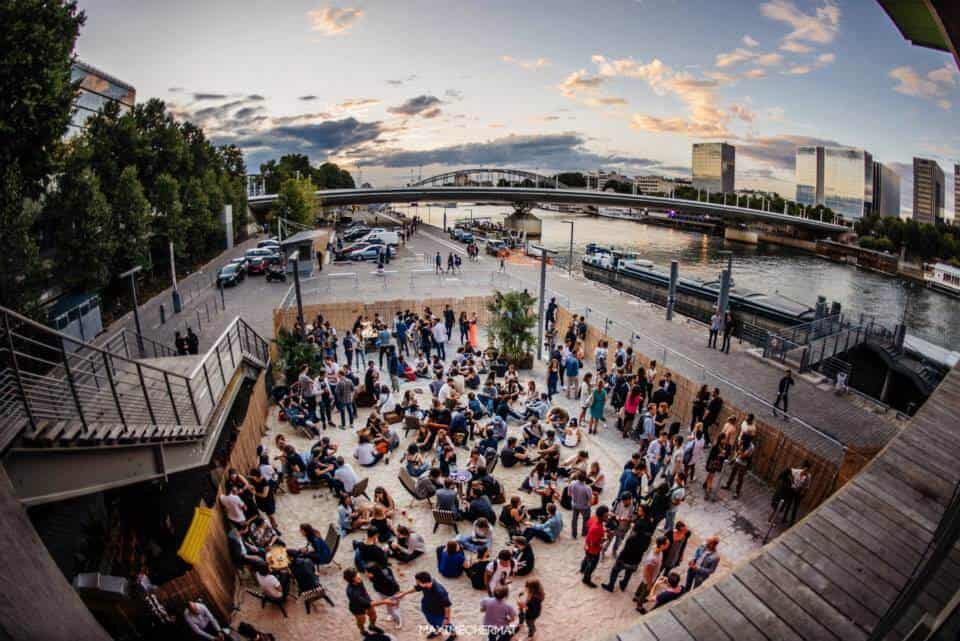 Garage is a club located on the Quai d'Austerlitz. A stone's throw from the Seine, the establishment hosts techno and electro parties in a simple, squat-like loft decor. With wooden crates, tagged walls, concrete ceilings and pale neon lights this place is sure to be a hit among alternative place and Electro music lovers.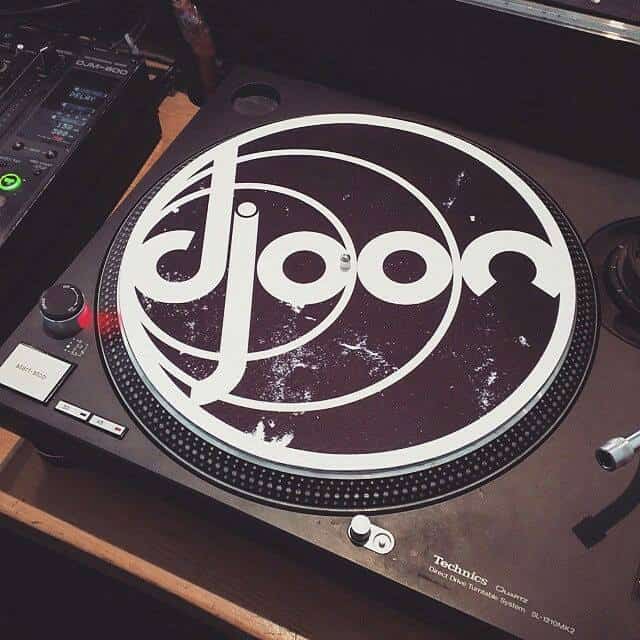 Djoon, the club has an American feel about it. It has played an important role in bringing the afro-house sound to the old continent and has been defending soulful music for over a decade. The club features emerging talents and timeless legends alike for the delight of its eclectic crowd.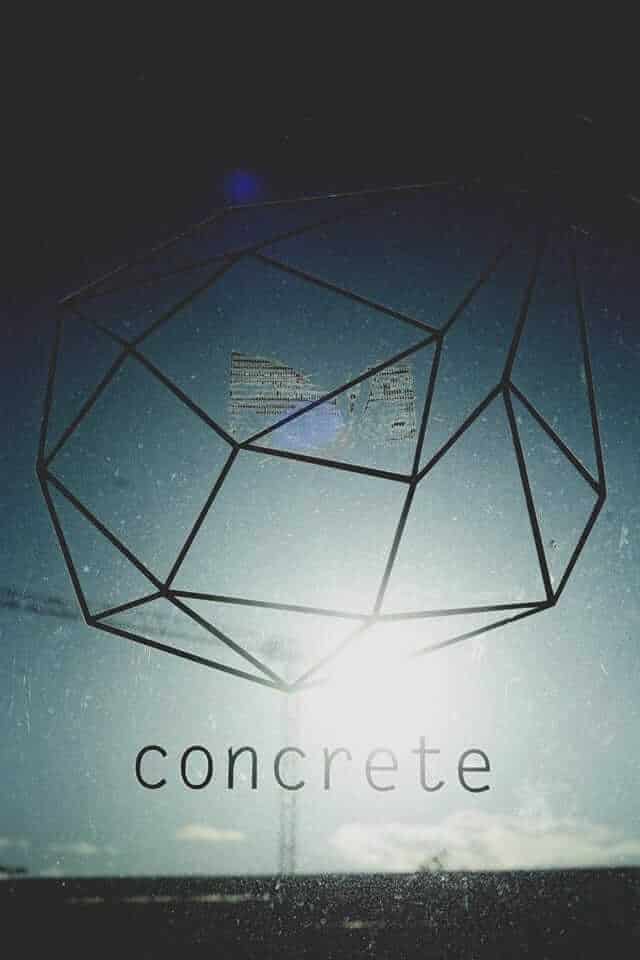 Another pitstop, Concrete Club is located very close to Gare de Lyon. Its barge comprises of a large terrace overlooking the Seine. The club specialises in Techno and House tunes and features international artists every week.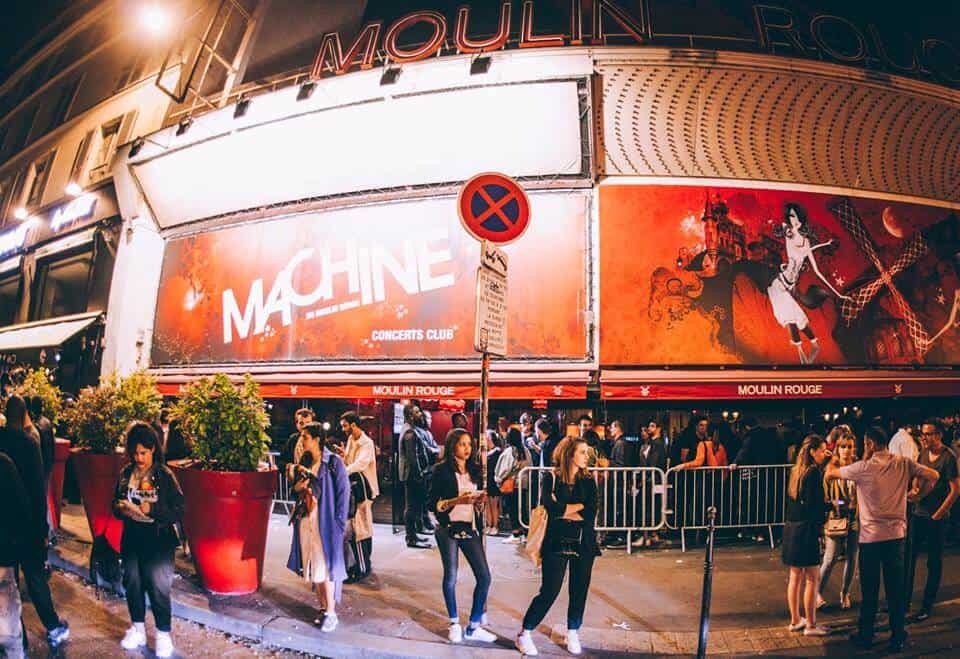 La Machine du Moulin Rouge in Pigalle, Badadoum and 21 soundbar (hip hop haven) in Bastille are some of the other places worth a visit.
Where will you party next?