Home » France » Paris itinerary to help you plan your holiday
Paris is a charming city in the north of France. The city brims of style and glamor when you wander on the streets. Paris scores high on all the parameters related to history, art, architecture, heritage, culture, cuisine, and more.
Visiting Paris is a must in everybody's travel bucket list. The sights, sounds, and food to savor is an experience that cannot be missed.
If you are traveling to Paris exclusively for a holiday spanning many days or passing by Paris on a Euro-trip for a few days or on transit for a few hours, this TalkTravel App list of Paris itineraries is here to help you. Whether you are here for a few hours or days together, there is so much to do in Paris to keep you engaged.
Paris itinerary if you are on transit
Assuming you are flying between destinations and you have a few hours of layover at Charles de Gaulle Airport then you can visit the following places to while away your time.
Eiffel Tower
If you are a first time visitor, head to the Eiffel Tower. It is a spectacular sight as always. Spend some time here, take pictures to your heart's content. If you arrive in the evening, the night lights are on which makes it a lively place.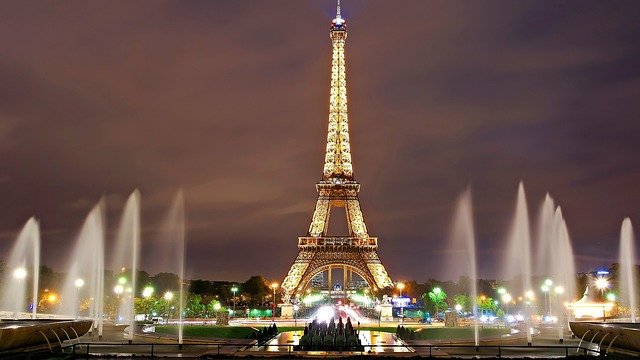 Arc de Triomphe
If you have some more time on your hands, you can walk for 30 minutes to visit the iconic Arc de Triomphe monument. You can take the nearest green line metro from the Bir-Hakeim station to Charles de Gaulle – Étoile station for € 1.90.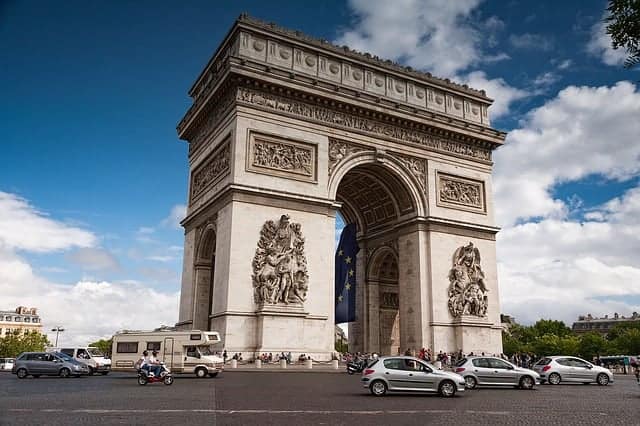 How to reach the Eiffel Tower?
Take the Line 2 bus run by the operator Le Bus Direct from Terminal CDG 2e/2f directly to Eiffel Tower. The journey is one hour long and costs €18.00 for a one-way journey. Or you can take Ouibus from the airport to the Eiffel Tower for the same price.
You can also take the RER train from CDG to the Eiffel Tower. On this route, you will have to change to green line at the Denfert-Rochereau station. This journey costs €15 one way.
Check our guide on public transportation in Paris to get a broader idea on how to use it.
How to return to Charles de Gaulle Airport?
Take the same bus from the Eiffel Tower back to the airport for the same price. Or take either Line 2 Le Bus Direct bus or Ouibus from Étoile / Champs-Elysées station near Arc de Triomphe to return.
What to eat near the Eiffel Tower?
Your visit to the Eiffel Tower calls for a French meal. There are amazing restaurants just five minutes away from the Eiffel Tower on the Rue de Monttessuy street.
Head to either Au bon accueil or 20 Eiffel. Request for outdoor seating as you can dine on fine French cuisine with views of the tower.  They serve a mix of classic and modern French cuisine and is a moderately expensive place.
If you are on a budget, there are a lot of cafes nearby to choose from for a snack or a filling meal.
Paris itinerary for two days
Along with the Eiffel Tower and Arc de Triomphe, you can visit other prominent and historic monuments over 48 hours in Paris. You must visit the Notre-Dame Cathedral, the Louvre museum and, the Sacré-Cœur Basilica. For the evenings, stroll along the Seine River and explore the Latin Quarters.
The Louvre Museum
Begin your day high on energy by visiting the famous Louvre museum. The museum is so huge, you will need at least a week's time to marvel at all the artifacts. Since you are on a strict timeline, you can spend 3 – 4 hours comfortably covering the most famous art pieces.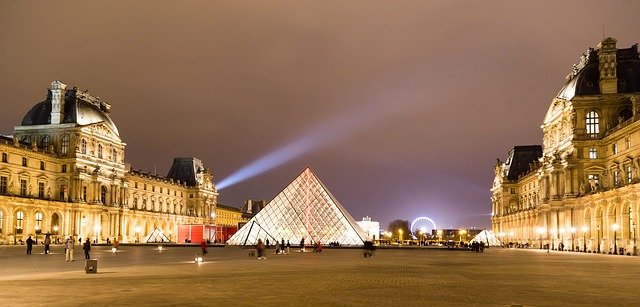 The glass and metal Louvre Pyramid is symbolic of this great museum. The museum opens at 9 am so enter early to avoid crowds. The ticket costs €17 and an audio guided tour will cost an extra €5. Buy the ticket online to avoid wasting time in the queue. 
There is a huge collection of antiquities and paintings from Egyptian, Greek, Roman, Chinese, Islamic and all the great cultures. Here is a list of masterpieces which cannot be missed at the museum.
What to eat near the Louvre?
You will be famished by the end of your tour of the Louvre museum. If you are very hungry, then you can always grab a sandwich and a coffee inside the museum itself. 
Exit from the museum and walk outside the pyramids to the left to reach Rue du Louvre street. There is a La Dame de Pic restaurant which serves amazing traditional French food at moderate prices.
If you are visiting the museum on a weekend, you can take the Calife cruise along the Seine river for a memorable dining experience. Exit from the Porte de Lions entrance and walk across the nearest bridge to cross the Seine River and the Calife is right there. Do not forget to book a table in advance as there is a high demand for it. There are dinner and river cruises on weekdays.
Notre Dame Cathedral
For cheaper options, you can walk along the Seine River to find a cafe or a simpler restaurant along the way. It is a very pleasant experience to walk along the river. Walk for 2 km to reach the Notre Dame Cathedral.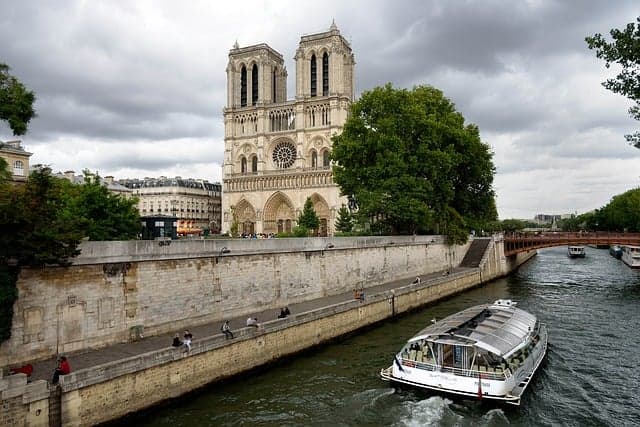 Appreciate fine French Gothic architecture in this 13th-century Cathedral. The western facade of the Cathedral is very photogenic and you can rest here for a while. You can enter the cathedral for free but you will have to pay €8.50 to climb the tower.
Cafes near Notre Dame Cathedral
There are a plethora of cafes to choose from. Most streets are lined with cafes with outside seating. You can go to Le Petit Plateau, Le Saint-Régis and more all within a walkable distance. 
If you are in the mood to bite into Paris' famous confection called the macaron, go to Pierre Hermé on 72 Rue Bonaparte near the Cathedral. The desserts look like works of art and the macarons are delectable. It feels like you walked into an art store than a pastry shop. Check out this mouthwatering blog to see what to expect at the finest French pastry shop, Pierre Hermé.


You can walk from Notre Dame for 2 km or take the orange metro line from Cluny – La Sorbonne station to Mabillon station for €1.90. 
Latin Quarters
When you are at Pierre Hermé, you are just 10 minutes away from the Latin Quarters. Latin Quarters is a chic, artsy and vibrant area full of bookstores, art cafes, and monuments. The streets are cobbled and give you an old world charm as you meander through them. For a detailed guide on what to visit in the Latin Quarters, check out this blog from PlanetWare.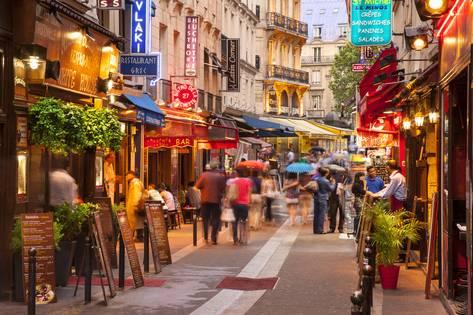 There are some amazing restaurants in the vicinity like the Ciasa Mia, Les Papilles, Les Trublions, and more.
Sacré-Cœur Basilica
If you have time, visit the Sacré-Cœur Basilica on a hill called Montmartre. The views of the city from this height are spectacular.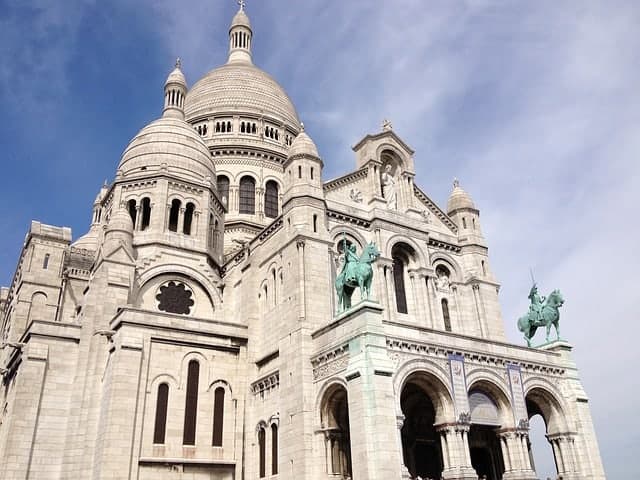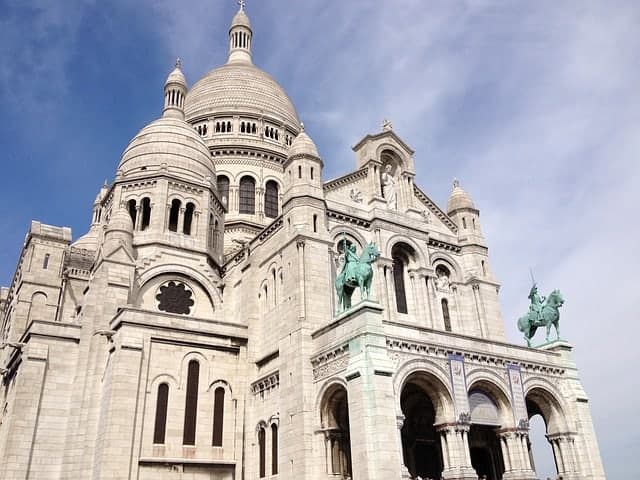 Moulin Rouge
When you are here, you can walk a kilometer down the road to visit the renowned Moulin Rouge. The cabaret shows accompanied with dinner is a once in a lifetime experience. Book a ticket online or you can check the shows lined up for the day at the venue and attend a musical. 
Paris itinerary for three days
Three days is a justified amount of time to explore a city as vibrant as Paris though a week would be perfect. 
Catacombs of Paris
If you have the nerve to see skeletal remains of thousands of people stacked in a dark underground cemetery, then head to the Catacombs of Paris. Take the metro green line from Bir-Hakeim station near the Eiffel Tower until Denfert-Rochereau station to reach the Catacombs. Check out this quick guide to understand what to expect at the Catacombs.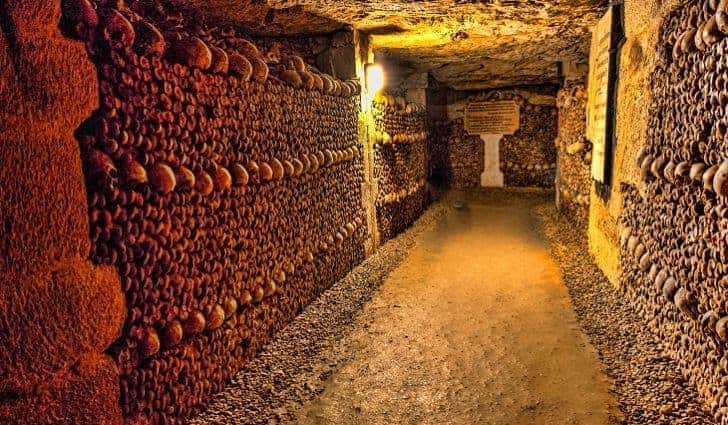 Musée d'Orsay
Paris can be designated as the art capital of the world. If you are an art enthusiast, pay a visit to Musée d'Orsay, one of the best museums in Paris. A railway station turned museum, houses French art from world-class painters like Van Gogh, Monet, and more. It is 30 minutes away from the Eiffel Tower and can be reached on a bus. Take the Gambetta bus from Champ de Mars bus station near the tower until Solférino – Bellechasse stop.
Musée Picasso
Another museum you can visit is the Picasso Museum in Paris on the other side of River Seine. Take the yellow line from the Palais Royal Musée du Louvre station and alight at Saint-Paul station. Check out this guide from Paris Insiders Guide to know about the art on display and other details related to this museum.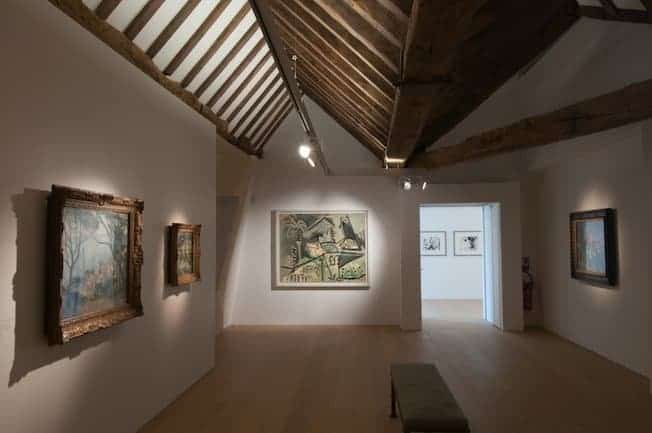 Les Invalides
Go to Les Invalides which is a complex of buildings having museums, monuments, a hospital, a grand park and lots of military history related to France. You can walk from the Eiffel Tower as they are next to each other. If you are a history buff, then this is the place for you. You can easily spend a good 3 – 4 hours here.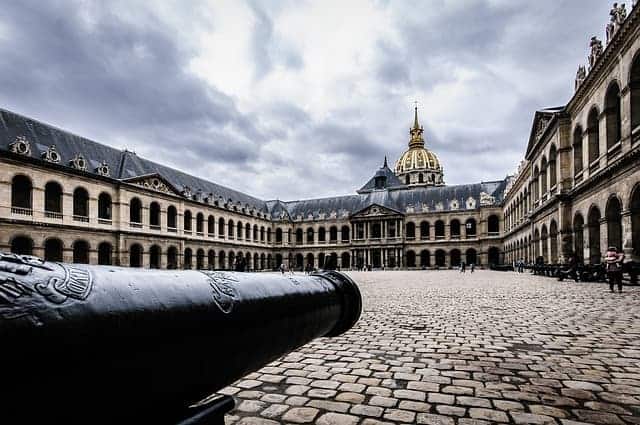 Paris itinerary for four days
If you're staying for four days, maybe you can even check this list of 64 things to do in Paris and see what extra activity you can enjoy during your time!
Chateau de Versailles
Staying for four nights in Paris calls for a compulsory visit to Versailles. This 15th-century palace was the royal residence of Louis XIV. Chateau de Versailles requires a full day to explore the Palace and the vast gardens.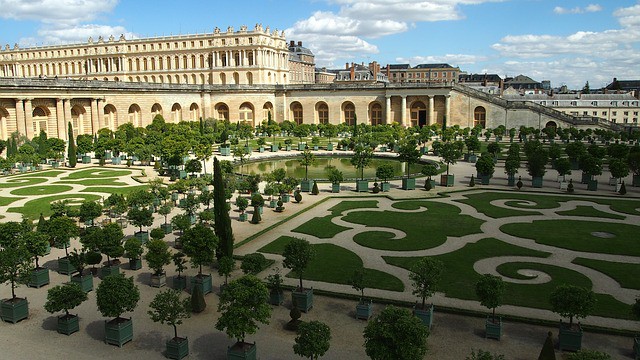 If you do not enter the Palace then half a day suffices to explore Versailles. For a detailed guide on how to visit and all the details needed to book a train ticket to Versailles, head to this TalkTravel App guide.
Paris itinerary for five days
Disneyland
For the fifth day, head to Disneyland, one of the best activities in Paris to enjoy with kids. Celebrate and rejoice in one of Europe's biggest theme parks for a whole day. There are amazing rides and movie inspired sets within the park to keep you busy. There is a great collection of restaurants within the park and there is absolutely no need to step out for anything. It is a dreamland with Paris and a great place to make memories.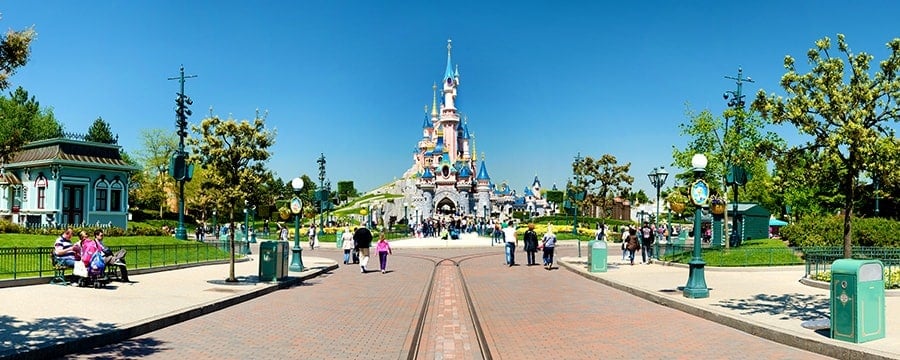 Visiting Disneyland with little kids can be a challenge, so read up before you head there with your young family. This blog from Battle Mum details everything you need to know about Disneyland in Paris.
Reaching Disneyland takes an hour. Hop on the Ouibus at the Eiffel Tower bus stop and get off at the Étoile / Champs-Elysées station near Arc de Triomphe. Switch to RER train from the metro station here towards Gare de Marne la Vallée Chessy. Exit at this station and walk for 5 minutes to reach Disneyland Paris.
Mont Saint Michel
If Disneyland is not an enticing activity, go to Mont Saint Michel in Normandy. This 8th-century abbey resting on a rocky islet looks surreal in the bay.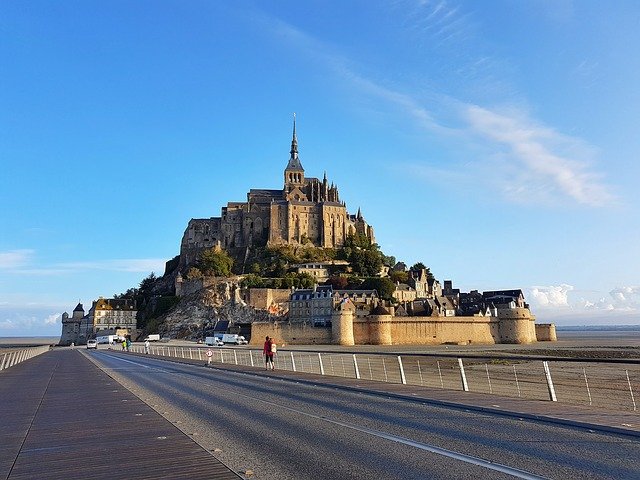 This is a one-day activity and worth every minute and cent. Check out this TalkTravel App guide to visit Mont Saint Michel.
Paris is one of the most visited and most photographed cities in the world. The city has so much to offer that a few days in Paris is never enough to know all about this great city. We hope this compilation helps you plan your time well in Paris.
We, at TalkTravel App, know how important Paris is to travelers and we have compiled very informative guides which has all the information needed for a smooth and hassle-free experience in Paris. Check out our travel blogs on our website.
Do write to us, in case you have any questions and we at TalkTravel are happy to help. If you need any help building a travel itinerary or if you have any other query, do not hesitate to contact us. 
Download our free TalkTravel App on our Android or iOS device to talk to our local expert for free. You are free to ask any doubt before or during your travel and our local expert will be ready to assist you.
We wish you a safe and happy travel!
*Any restaurant of business mentioned in this post is for the benefit of travelers. We do not promote any brand or business on our platform. We only suggest experiences which are popular keeping in mind the best intentions of our travelers. At Talk Travel we're not responsible for any untoward incident during your travel with any of the services recommended in this article.