Home » France » 10 tips to save money and travel cheap in France
France is one European country that has been seducing travelers all over the globe since millennia. With its rich culture, cafe terraces, charming bistros and cobbled boulevards of cities, the country oozes warmth, life, and adventure. Equally renowned are its Mediterranean beaches, alpine villages, classic wines, and sophisticated cuisine.
So if you are planning to visit France this time round and cross off the entry on your bucket list, following lowdown will be of help to travel cheap in France. This will also cut much of your travel expenses.
Here we bring you some tips to travel budget-friendly in France and its myriad tourist attractions
It will help you save precious money and explore the place cheap (especially Paris)
Enjoy! Happy Travels!
1) Eiffel Tower, Paris
One of the most famous landmarks of the world, Eiffel Tower is an unmissable feature of the Parisian skyline. The breath-taking panoramas from each of its three levels are truly a sight to behold. It is one of the most sought-after tourist attractions' in France.
Tourists can dine at Michelin-starred restaurants on first and second levels or have a magnificent outlook over the city of Paris from the top third level at 276 meters. One can see as far as 70 kilometers beyond on a clear day.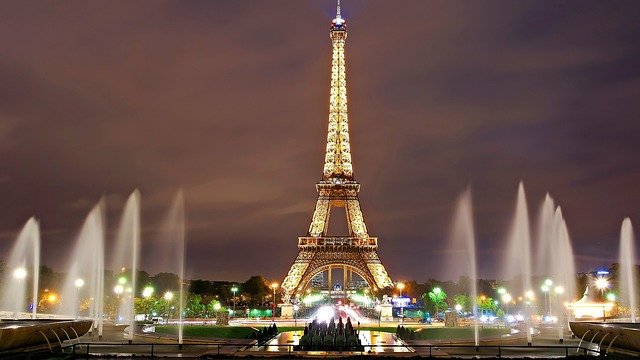 Cost- valid until January 12, 2020-
Adult (Summit lift ticket): $28.50| Children (Summit lift ticket): $7.15
Adult (Staircase/summit lift ticket): $21.68 |Children: $5.48
For detailed information see this official website
Our tips to save money-
Buy the staircase/summit lift ticket. It will save you a good $7 and you will still get to the top. Stairs up to the second floor (117 m.) will have to be used and then an elevator to the top (at 276 m.). Don't wear heels if you are opting for this one.
Skip the queues and save time by buying tickets online in advance.
You can use a Paris Explorer Pass to visit 3, 5 or 7 attractions from 19 top Paris attractions for free. It saves you anywhere from $40- $90, depending on how many attractions you choose.
If you are content with just seeing the Eiffel and not climbing it, consider touring the Montparnasse tower. It is Paris' only skyscraper and the views are just as great (with much less fuss). The ticket prices are cheaper than Eiffel.
Alternatively, you can also climb the steps of the Sacre Coeur at the top of Montmartre, and have a birds' eye view of the city- for free.
2) Palace of Versailles, Paris
The Palace of Versailles is a world heritage site and has been a seat of power since the times of Louis XIII. His son, Louis XIV, transformed this old hunting pavilion when he installed the Court and government here in 1682. A succession of kings continued to embellish the Palace up until the French Revolution.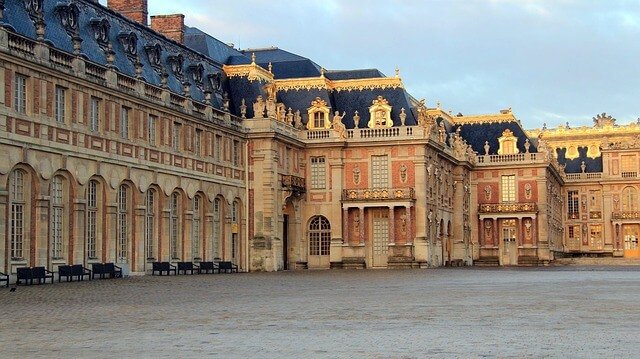 Today the palace contains 2,300 rooms, Hall of Mirrors, the grand apartment of the king and his daughters, sprawling gardens and palatial compounds spread over 63,154 sq.metres. Few experiences in Paris will leave you as spellbound as this one.
Cost-
Palace ticket- $ 20.11
Passport ticket with admission to the whole of the estate of Versailles- $ 22.35 | On musical fountain shows and musical garden days- $30.17
For detailed information on tickets see this official website
Our tips to save money-
Buy the Versailles Passport ticket. It will grant you access to all the major parts of the estate without having to buy tickets separately at each part. Plus it will save you about $10.
Get the Passport with timed entry tickets which are available during the holiday season. The ticket gives you access to the whole of the estate and guarantees access to the Palace within half an hour of the selected time. At the same price as the Passport ticket.
Pack a sandwich and bottle of water in your and sit along the Grand Canal just outside the gates of the domain for a mini picnic of your own. This will save you some money from splurging on eateries on site. You'll need your ticket to re-enter the grounds though.
3) Louvre Museum, Paris
Louvre is the world's largest art museum and a historic monument in Paris. The icon is the central landmark of the city and features a collection of over 35,000 artworks, including countless classic and modern masterpieces.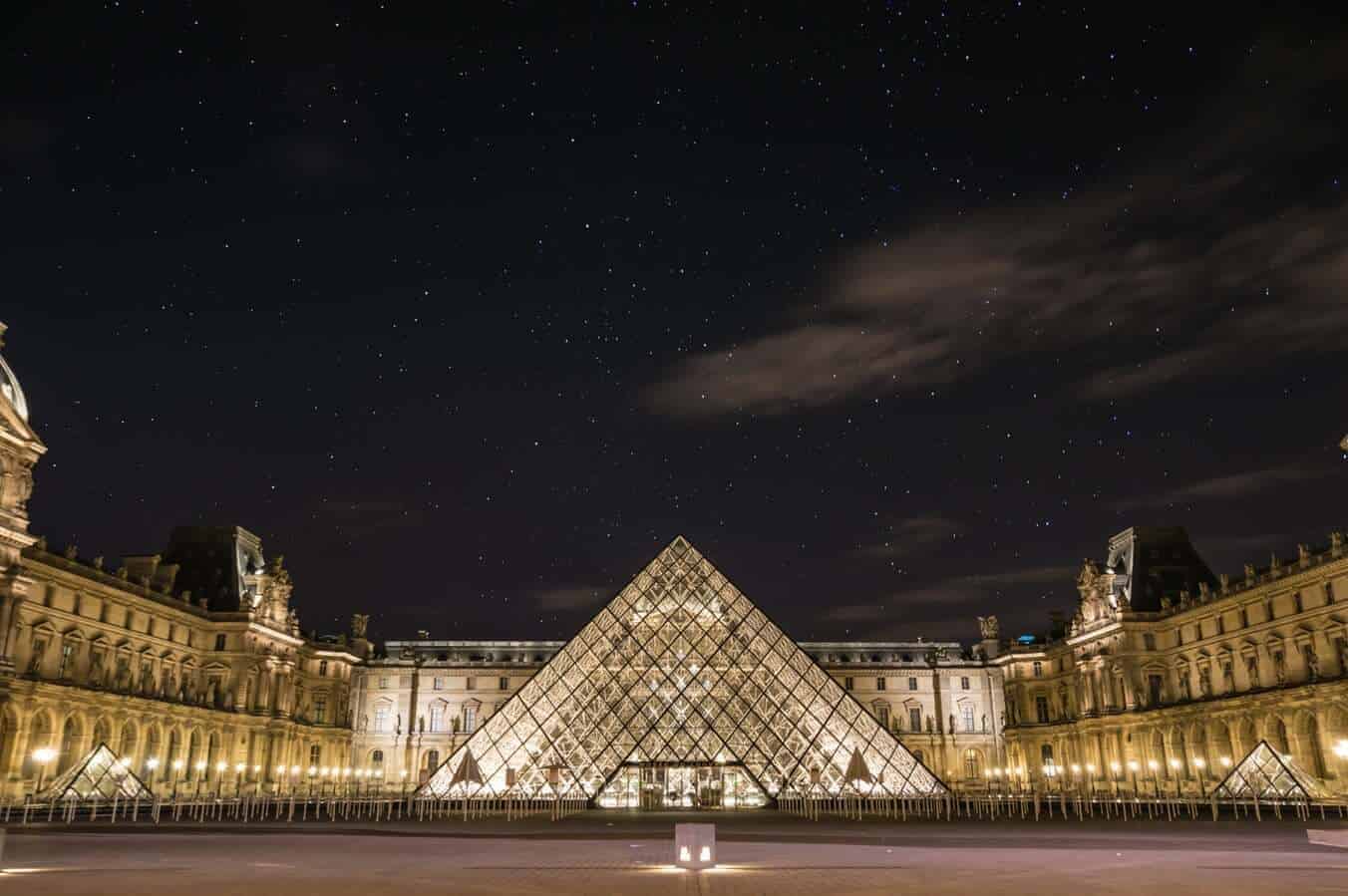 It is impossible to see everything here in a week, let alone a day. So focus and shortlist a few key works of the masters and you will be good to go. From the 1st August 2019, visitors are required to pre-book a time slot for their visit.
Cost- $19
Our tips to save money-
On Friday Nocturne, from 6 p.m., free access to permanent collections is granted to young people under 26 years, whatever their nationality, on presentation of proof.
Louvre is free for everyone on July 14th, the Bastille Day, every year.
It is a free night on the first Saturday of the month from 6 p.m. to 9.45 p.m.
Get the Paris Pass or Paris Museum Pass (available for 2, 4 or 6 days). It will provide free entrance to most national museums and monuments (around 60), including the Palace at Versailles and Louvre, saving you a considerable amount in return (about $10- $20). Plus it lets you skip the ticket lines.
Buy your tickets online to save time and enter the museum in less than 30 minutes.
4) Musée d'Orsay, Paris
Situated on the Left bank of Seine, Musée d'Orsay is housed in the former Gare d'Orsay, a Beaux-Arts railway station built between 1898 and 1900. It holds mainly French art dating from 1848 to 1914, including paintings, sculptures, furniture, and photography.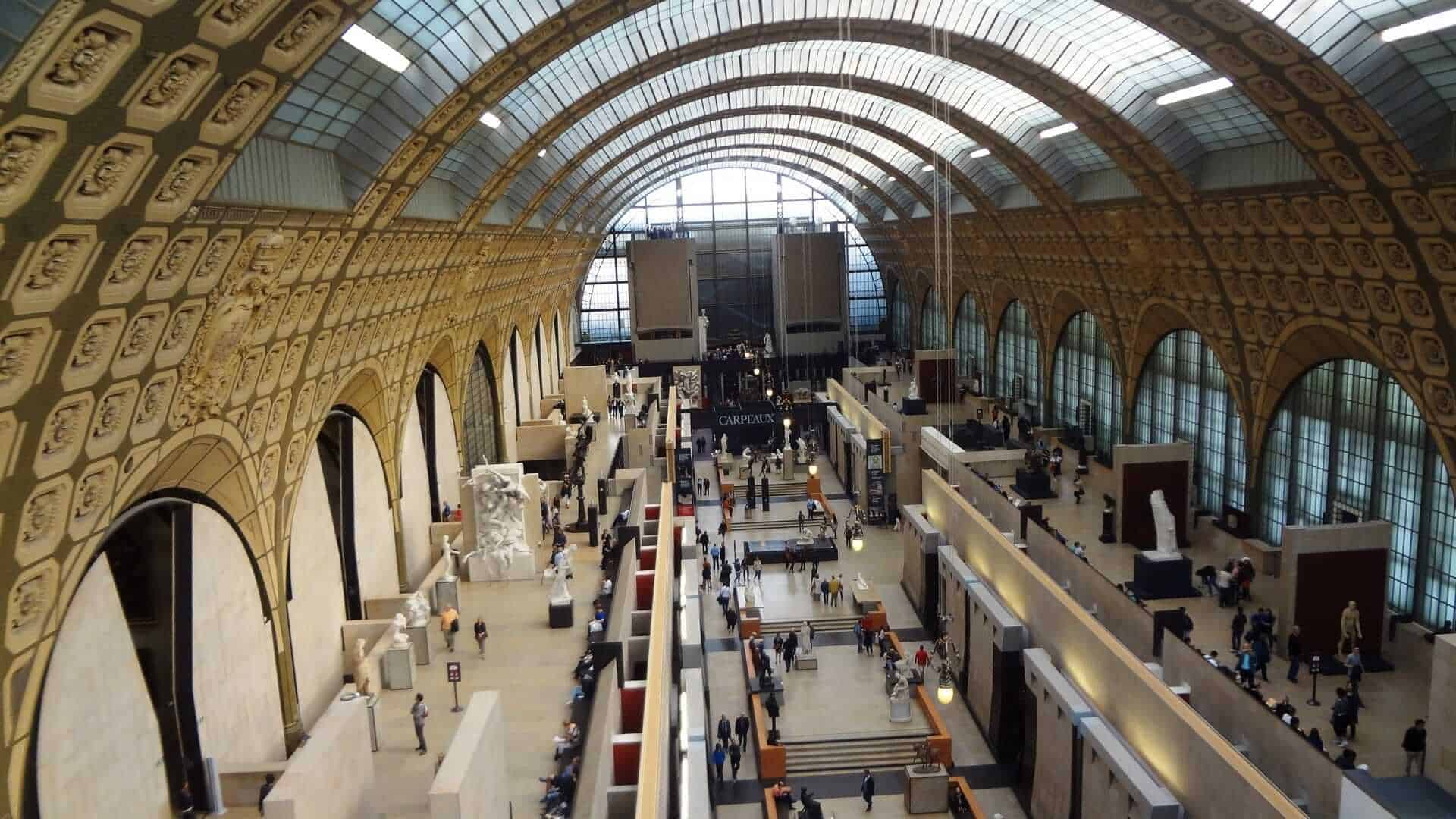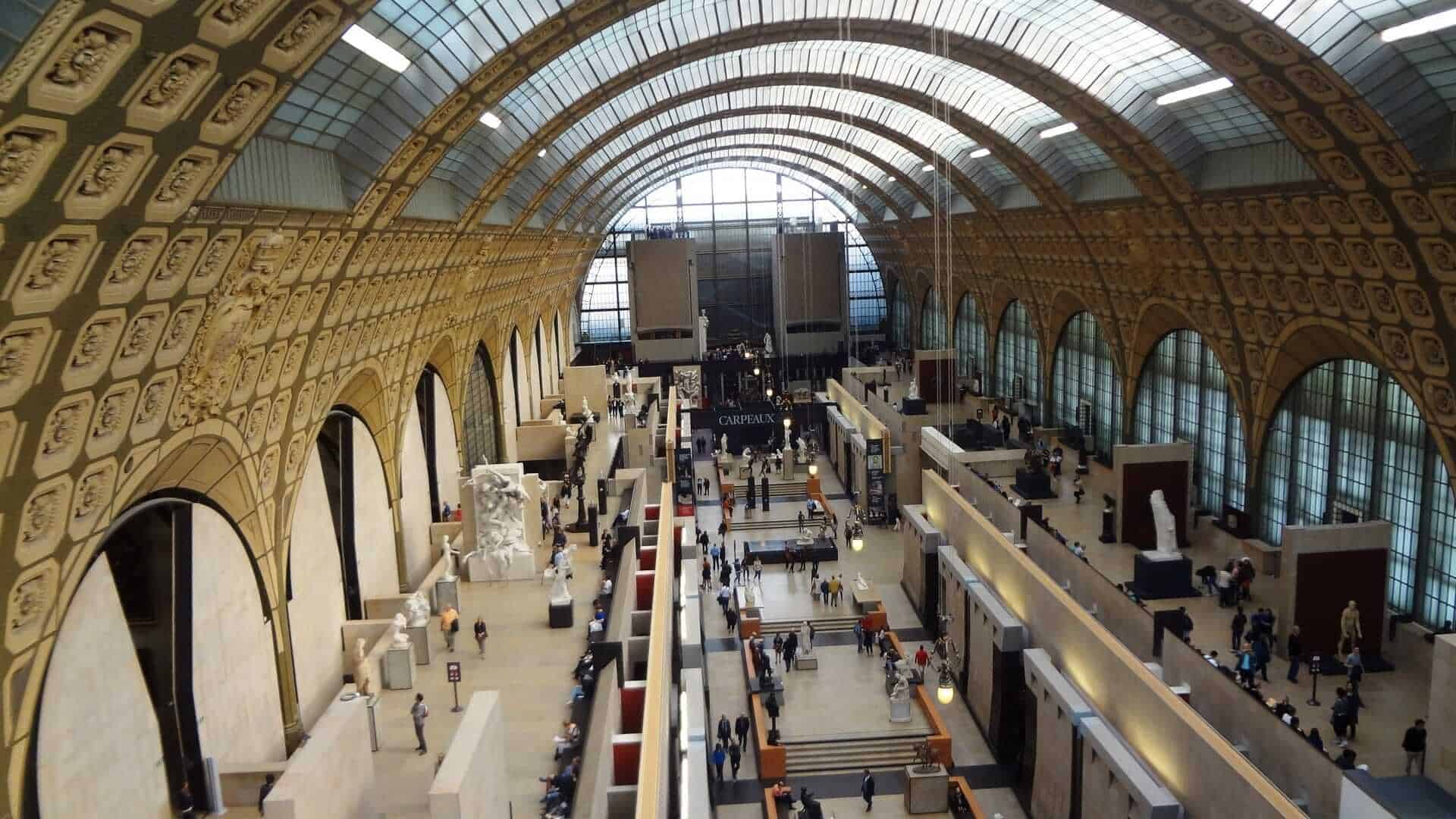 Internationally renowned for its Impressionist and Post-Impressionist art, it is visited by more than a million visitors annually. The museum houses iconic works as Gustave Courbet's The Artist's Studio (1854–55), Édouard Manet's Le Déjeuner sur l'herbe (1863; Luncheon on the Grass), and Renoir's Dance at Le Moulin de la Galette.
Cost- $15.64
Our tips to save money-
The museum is free for everyone on the 1st Sunday of each month.
It is also free for everyone on July 14th, the Bastille Day, every year.
The museum is also free for persons under 18 and 18-25 years old nationals or long-term residents of a country of the European Union.
Get the Paris Museum Pass and you can visit for free.
Passport tickets with combined tickets for Museum Orsay and Museum Rodin cost $ 23.47. It will save you $5 getting this combo ticket against buying tickets to these places separately.
Since museums often work in tandem to offer discounts, preserve your museum tickets. If you present your ticket to the Musée d'Orsay when you visit the Gustave Moreau National Museum, Palais Garnier or Jean-Jacques Henner National Museum you'll receive a discount and benefit from a reduced rate (if the visit is within eight days).
5) Arc de Triomphe, Paris
The triumphal arch is a national symbol at the top of the Champs-Élysées, on Place de l'Étoile. Desired by Napoleon I in 1806, the Arc de Triomphe was inaugurated in 1836 by the King of the French, Louis-Philippe. He dedicated it to the armies of the Revolution and the Empire.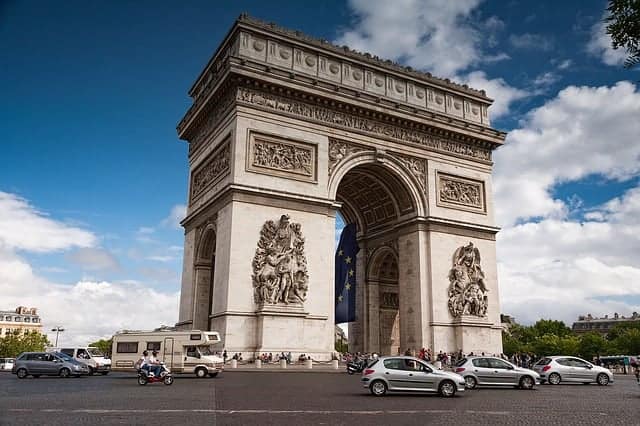 The Unknown Soldier was buried on the median in 1921. From the top of the panoramic terrace, its gaze embraces all of Paris. One can access the Arc by taking the underground walkway.
Cost- $14.53
Our tips to save money-
The monument is free for everyone during the European Heritage Days (the 3rd weekend in September)
It is also free on 1st Sunday of the month (from January 1 to March 31 and from November 1 to December 31)
Entry is also free for nationals aged 18 to 25 years and/or EU residents.
Free guided tours are available every day at 10:30 am, in French.
If you are just stopping by, visit the Tomb of the Unknown Soldier below for free.
You can get Paris Passlib, a ready-to-go sightseeing package available for adults, young people, and children, in a Mini, 2, 3, or 5-day version. It adapts to the length of your stay and what you would like to see and do, giving you priority access to the sites listed and unlimited travel on Paris's public transport. Needless to add it saves you a considerable amount of money and hassle.
6) Booking accommodations outside the city center
Real estate gets expensive at the heart of the town in Paris.
Our advice-
To save some money instead of booking your lodgings at say Notre dame or 1st arrondissement, get them a little away at 10th or 13th arrondissement. The difference in prices will be almost about $90- $100 or more. And you won't be losing out on much since both are less than 5 km away from the central area. You can find a good fit for lodging in Paris with Cozycozy.
However it is recommended not to stray too far away, otherwise, the savings will all be gone in Metro or bus tickets.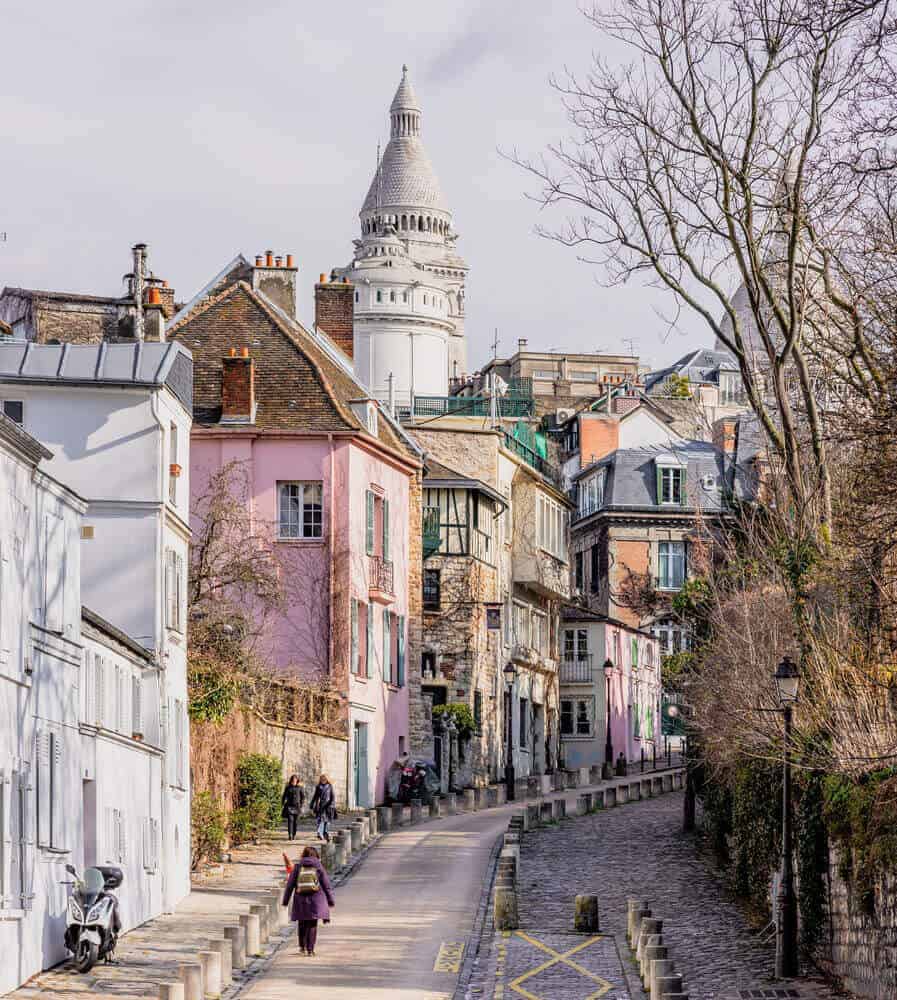 You also need to choose wisely and do a little homework before arriving. For instance, Montmartre (18th arrondissement) and the area of the 10th around the Gare du Nord though are a Métro ride or long walk from the Seine; these extremely convenient for rail travelers who arrive on Eurostar or Thalys. They can then use public transportation for sightseeing.
7) Make wise use of public transportation
Paris is easily walkable than most travelers care to realize. In the heart of the city center (where most attractions are) the distances are even shorter. However, alternatives are available if you don't wish to walk it through, namely- RER trains, Metros, and Buses.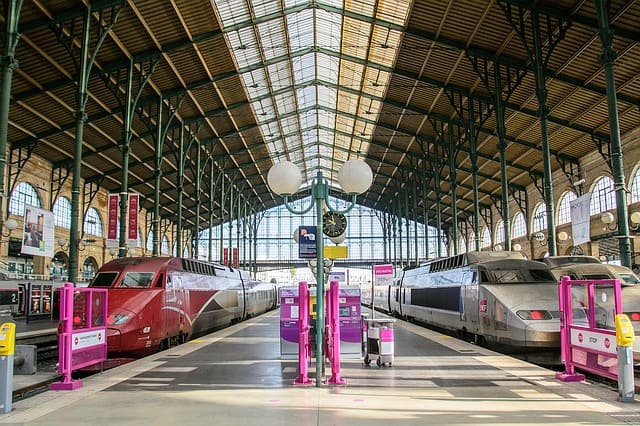 Our tips:
Consider Paris Visite transport travel card, a pass allowing unlimited travel on the bus, metro, tramway and RER networks in Paris and its suburbs. It is valid for 1, 2, 3 or 5 consecutive days and allows you to travel anywhere in Paris (zones 1 to 3) or in Paris and the Île-de-France region (all zones, including airport connections, Orlyval, Disneyland Paris and Château de Versailles). Museum and other attractions discounts are included in this card.
If you don't think you'll ride the metro that much, another option is to buy a pack of 10 tickets (carnet) sold for $18.89. You can buy the carnet in the white metro ticket kiosks. The advantage of these besides some savings are- they don't expire so any leftover tickets can be kept & used for the next time you visit Paris. Since they're 10 individual tickets, you can hand tickets to friends who're traveling with you and you both get to benefit from the cheaper price per ticket. Just note that paper tickets will be phased out by 2021, so it would be good not to stock up on too many carnets.
Avoid taking taxis for short distances. The starting fare for taxis is $4- $8, so just walk it if you are going for short distances.
Take buses (Roissy Bus or Le Bus) or RER B train from the airport to travel to the city center. They are a lot cheaper than taxis from the airport and will cost you less than half the price of cabs, Also fares from the airport of taxis are fixed, so they might run high even if you were in for a just two-minute run.
Bike your way around the town with Vélib bike-sharing. There are around 15,000 bikes in the program available from a whopping 1,200 stations around the city. One day pass or a week's pass is available. This is indeed a cost-effective way to navigate the city.
8) Don't miss the free sights
Many museums, gardens, and other attractions can be visited absolutely free of cost. Some of these might require you to chip in a 'donation ticket' (at around $5 or so) while others may charge for not-free temporary exhibits. However, a good number of them are free for entry. So rejoice!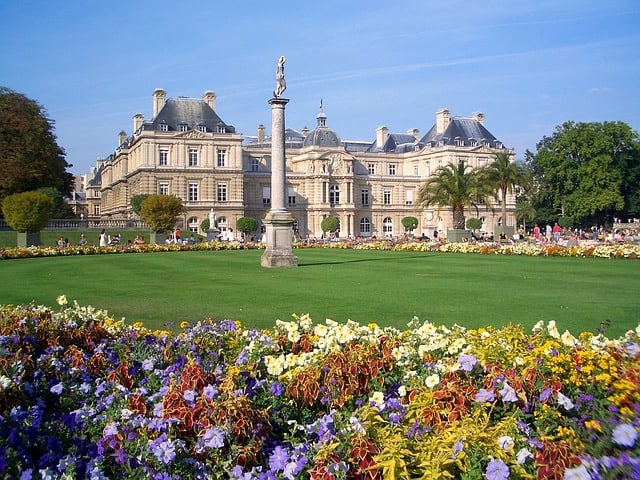 Museums that can be entered for free:
You can check the entire list on this website.
Gardens and parks:
The Tuileries
Jardin du Luxembourg
Place des Vosges
Jardin des Plantes
Parc Montsouris
Churches:
Notre Dame
Saint Sulpice
Saint Germain-des-Prés
Many mansions and establishments in Marais are open to the public for free (as Hôtel de Soubise, Hotel de Sully, Hotel de Marley) as are ruins and monuments- the Arènes de Lutèce, the old Roman amphitheater in Latin quarter and the stuffed animal taxidermy shop of Deyrolle.
9) Avoid splurging on food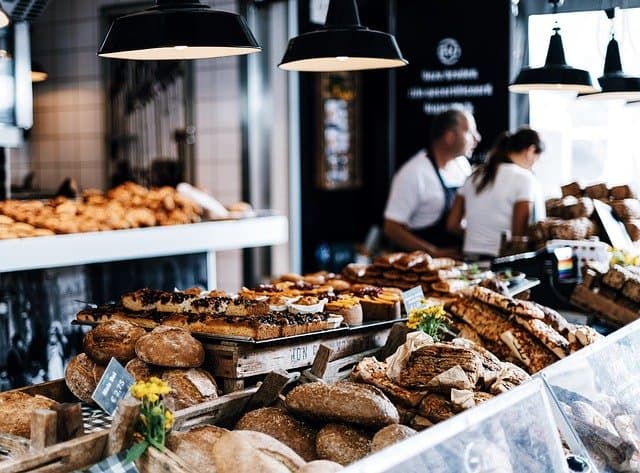 Fix yourself a light lunch of baguette sandwich and delicious homemade quiches at the city's many boulangerie and patisseries. They definitely offer more than baked bread and pastries and at a lower cost.
For dinner, you can opt for a lighter and cheaper Crepe, the city's ultimate street food or grab a tasty falafel at L'As du Fallafel in Marais (considered city's best).
Alternatively, you can also pick up/ shop for food at the city's outdoor food markets.
Don't bother with the buying bottled water, fill them up at the city's drinking fountains and you are good to go. Some of them even dispense sparkling water. Also, water and bread are provided for free in restaurants.
10) Opt for free walking tours of central sights of the city
Many companies offer free walking tours of the city or you can go on a self-guided one as well.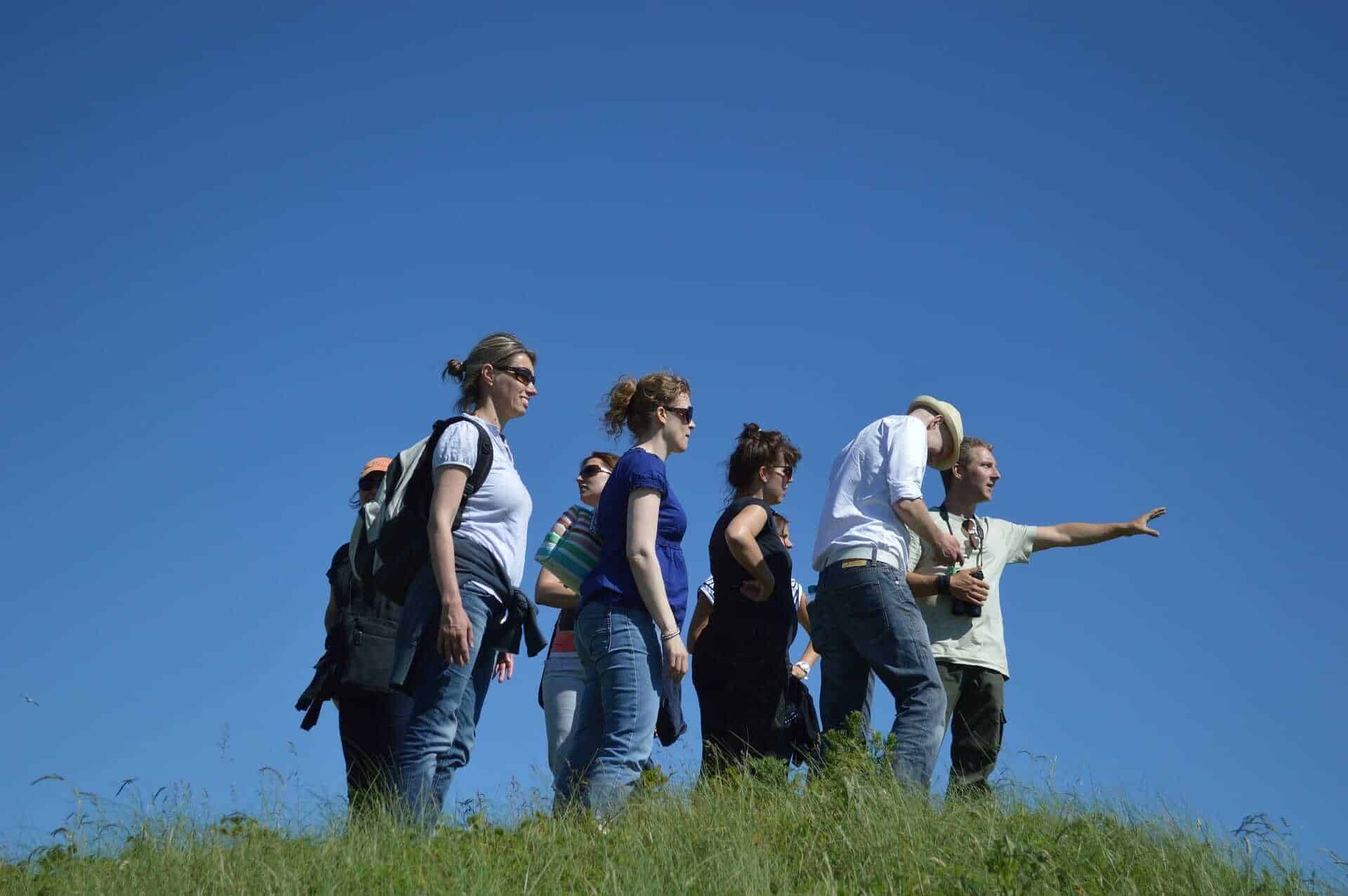 Local expert guides take you along the must-see top attractions for a designated amount of time. Check out this link for bookings.
So did you find these money-saving tips useful?! We would be delighted to know your views in the comments below:)