Home » Food-Restaurants » 10 best vegetarian restaurants in Santiago
Founded in 1541, Santiago is one of the largest cities in the Americas and has been the capital of Chile since colonial times. Santiago has plenty of traditional and creative street food which is a great cultural delight for tourists.
There is food for all (and awesome kid-friendly activities), from fine dining restaurants to food trucks, this city has it all. Vegetarianism and veganism are fairly recent trends in Chile but vegetarian and vegan restaurants are growing day by day. In short, there's something for everyone! Here are the 10 best vegetarian restaurants in Santiago.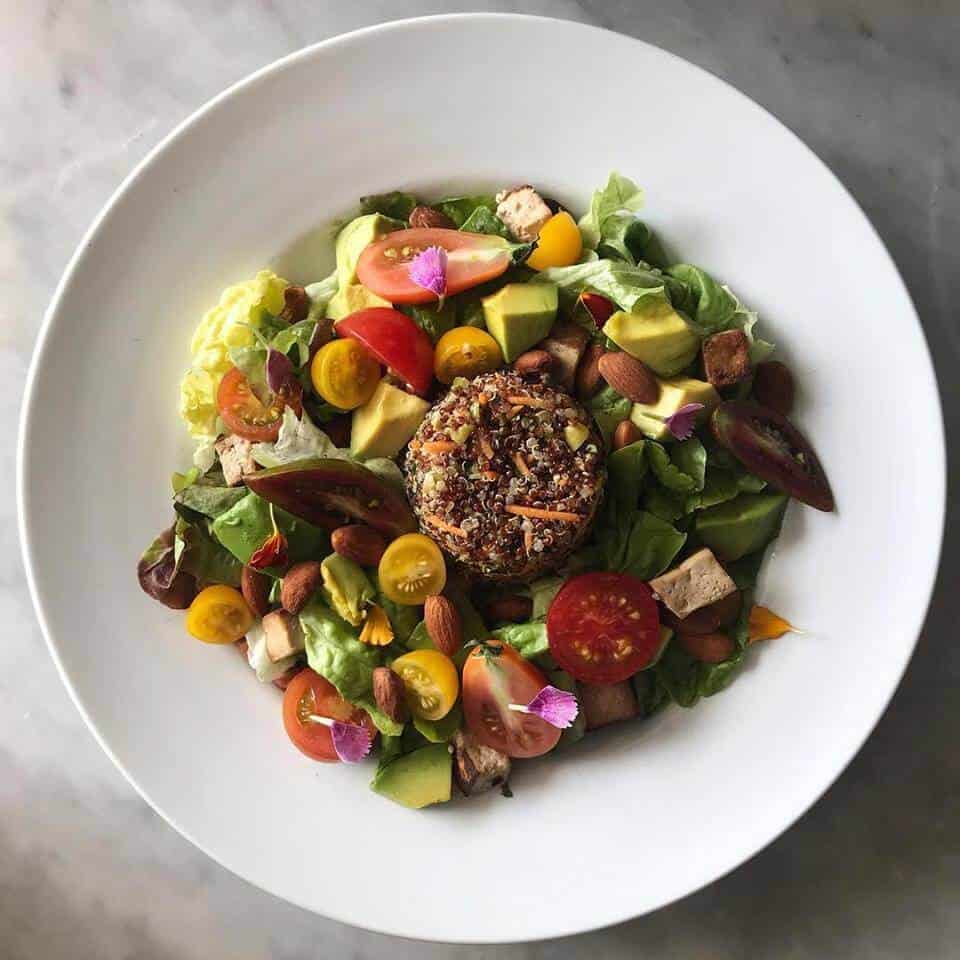 Address: Calle Luis Pasteur 5393, Vitacura
The Quinoa Restaurante is trendy and famous for its fresh and healthy food. Vegetarians and vegans will rejoice here due to its creatively delicious dishes. The menu is large, consisting of many interesting dishes. They use ingredients such as yogurt, quinoa, hummus, corn, marmalade, granola, avocado, nuts, and many others. There are five different menus, each for breakfast, lunch, tea time, dinner and delivery. It also has its own vegetarian cookbooks which you can buy.
This is an offbeat restaurant in a place like Santiago where people love meat and seafood is a staple. The ambiance is beautiful, bright and comforting. It is a spacious restaurant with different seating options- indoors, outdoors, large tables for families, etc. They constantly endeavor to create new dishes and get very creative in the process. Popular dishes include the vegan pad thai, goat cheese salad, lentil soup, red quinoa salad, eggplant lasagna, etc. Similarly, they have fresh fruit salads and outstanding desserts like the vegan brownie, chocolate muffin, and pastries. Also, for drinks, they serve fresh fruit juice, beet juice, detox juice, lemonade, coffee, turmeric golden latte, hot chocolate, lassi, beet juice, and plant milk.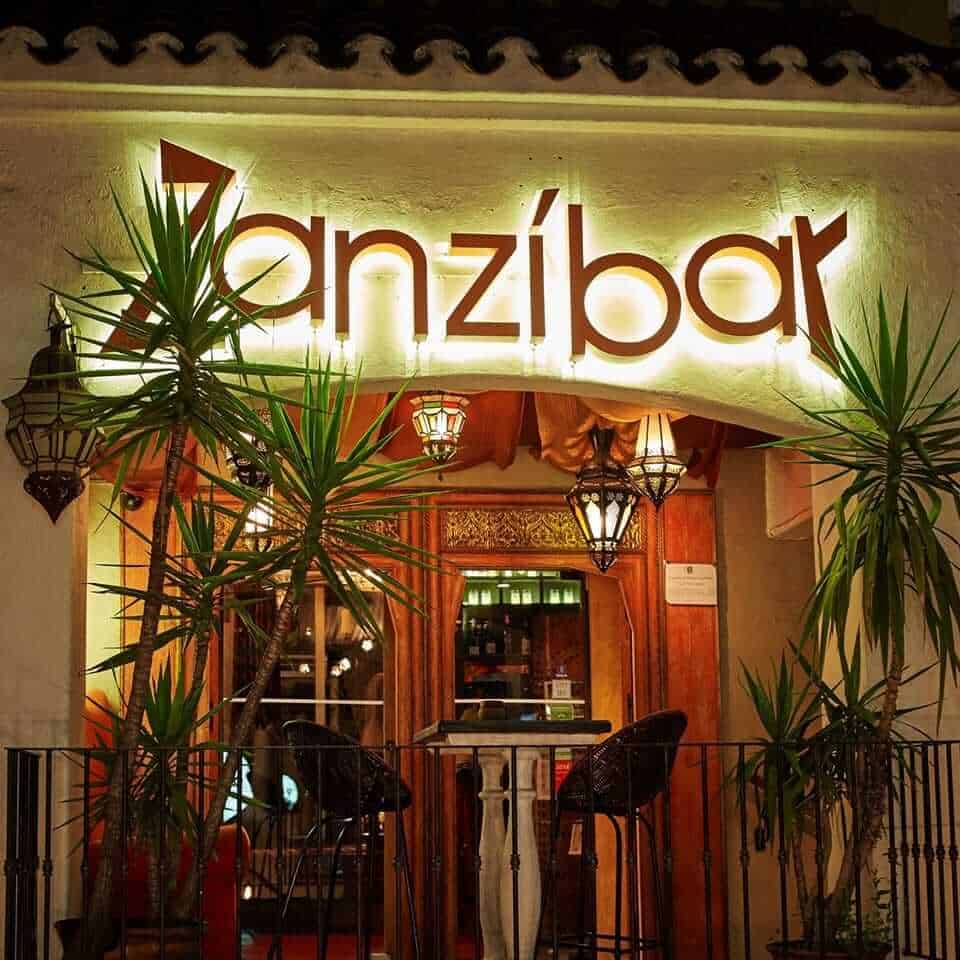 Address: Av San Josemaría Escrivá de Balaguer 6400
Zanzibar is a high-end fine dining restaurant serving Mediterranean, Moroccan, Asian, Middle Eastern and Pakistani cuisine. Definitely, one of the best vegetarian restaurants in Santiago. There are classics like empanadas, hummus, falafel, risotto, pad Thai, and teriyaki salad, as well as several creative dishes. They have desserts like vegan chocolate mousse, vegan brownie, crème Brulee, Moroccan orange salad, and passion fruit tart. Meanwhile, you can also have a Zanzibar cocktail and Moroccan tea served in traditional fashion.
The Middle East inspired the ambiance of Zanzibar, it has a very exotic vibe. Also, the atmosphere is warm and lively, and the décor is colorful and comfortable without being too overwhelming. They have live music and dance shows, which is very entertaining and adds to the whole Middle Eastern experience. This restaurant is very spacious, with three seating areas: the indoor, the rooftop and the riverside. The service is quick and prompt; the waiters are very knowledgeable, make great recommendations and know what they are offering. Zanzibar is a wonderful experience.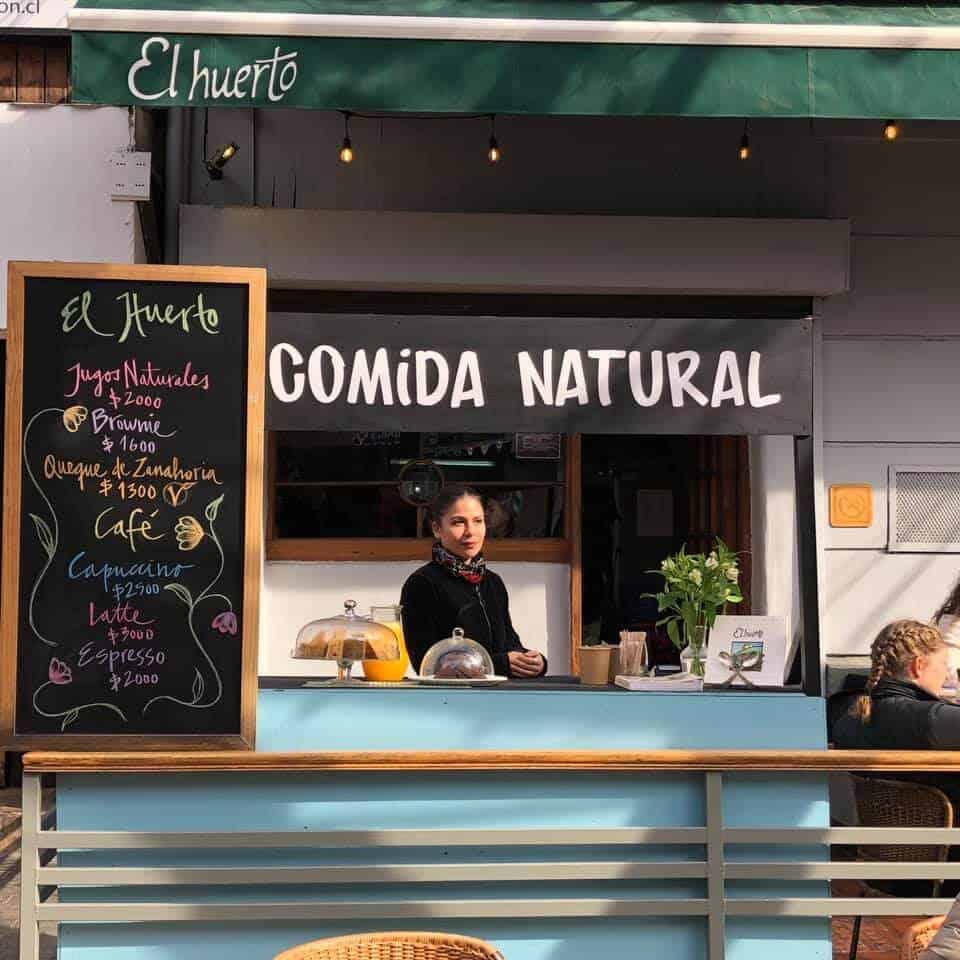 Address: Orrego Luco 54, Providencia
Established in 1980, El Huerto serves outstanding South American cuisine. Nevertheless, its menu also contains many dishes that are creatively invented by interestingly combining ingredients. It is famous for its commitment to the cause of healthy eating and lifestyle. Firstly, El Huerto encourages yoga, art, and music. It has a beautiful terrace with plenty of sunlight which makes it a great place for breakfast or brunch. For lunch and dinner, it has beautiful interiors. Above all, the service is excellent and the staff is very accommodating.
Located on a beautiful French-style street, this place is great for having a nice time with friends or family. The food is delicious and sumptuous with large proportions and the prices are very reasonable. They cook food with fresh ingredients like mushrooms, olives, guacamole, eggplant, tofu, peppers, pumpkins, broccoli, kale, quinoa, bean sprouts, rice, corn, black beans, soya bean, lentils, and many herbs and spices. The menu has a wide variety of salads, soups, tacos, rice bowls, drinks, and organic wines. Furthermore, you'll also find Mediterranean and Indian dishes like hummus with pita bread and tikka masala, masoor dal and pulao. This place is a delight to all the senses.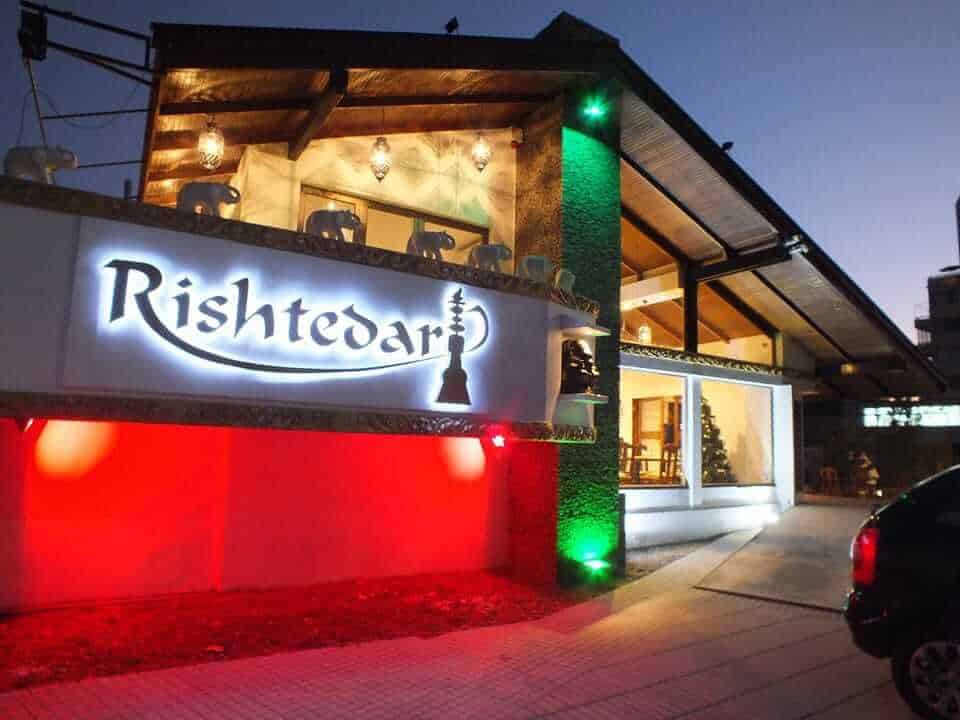 Address: Av. Holanda 160, Providencia
Rishtedar is a popular restaurant serving outstanding Indian food in a colorful and comforting atmosphere. The menu is extensive and the dishes are well cooked with a well-balanced taste. The flavors and spices are authentic Indian and they cook according to your preferences. There is indoor as well as outdoor seating. The outdoor seating is beautiful at dinnertime. The hospitality is touching. You wash your hands at the table. They put a bindi on the forehead of female customers as an expression of welcome. This place is very conveniently located in the heart of Santiago. The staff is attentive, friendly and exquisitely dressed in Indian attire.
There are many options for vegetarians, vegans, and people preferring gluten-free food. For example, they have the naan bread, bhindi masala, and palak paneer. You'll also find dishes such as paneer tikka, samosa, achari aloo, dal tadka, achari bengan (eggplant), aloo matar, lemon rice, jeera aloo, and Bombay potatoes. This place hosts a lot of cultural events on a regular basis. For example, it has the Mehendi night in which you can have Mehendi (plant-based Indian dye) drawn on your hands. This is a wonderful and memorable experience! Visit for a wonderful Indian experience and to eat at one of the best vegetarian restaurants in Santiago.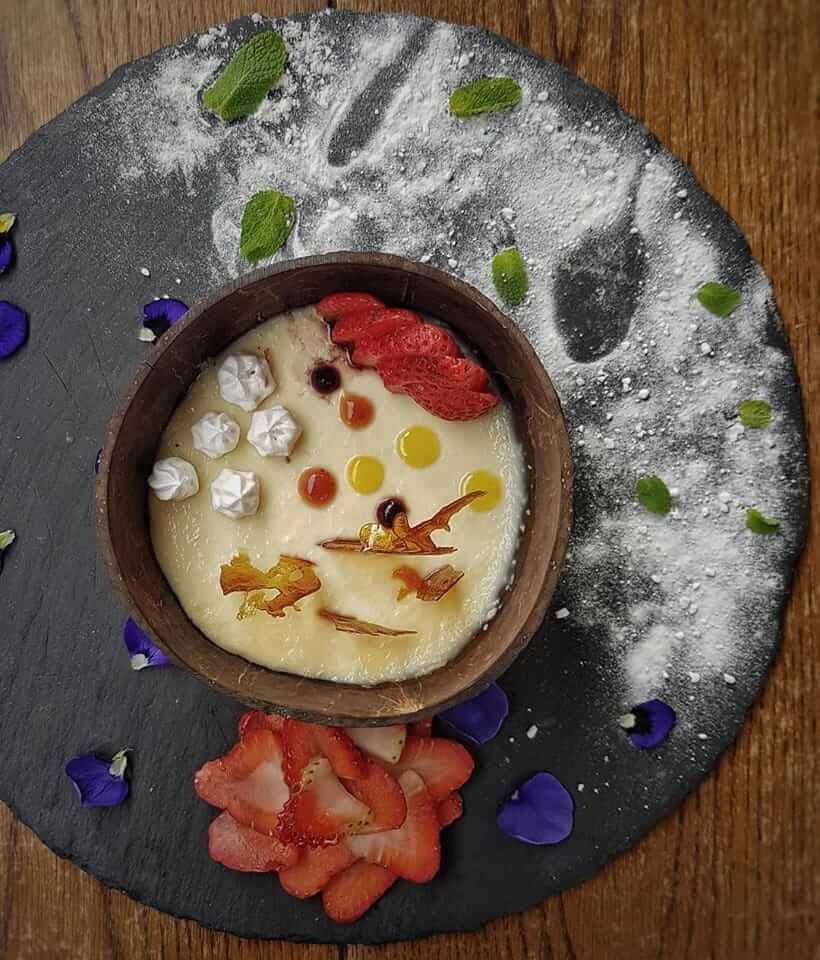 Address: Av. Italia 857, Providencia
Verde Sazón is a creative restaurant serving excellent vegetarian food that you cannot put into any category of cuisine. This place draws inspiration from all kinds of cuisines and creates very interesting fusion dishes. From appetizers to desserts, everything is fresh, delicious and fulfilling. The flavors are in perfect combination and the taste is well balanced. The presentation of the food is beautiful and appealing. They use a lot of colorful toppings on the dishes. Also, you'll see powdered sugar or chocolate on the desserts. Furthermore, flowers accompany your food, which adds to the flavor and aroma as well as aesthetics. There are burgers, salads, pizzas, burritos, rice bowls, curries, pasta, risotto, hummus, desserts, coffees, juices, wines, and craft beer.
The ambiance of this place is very comforting. The interior designing and furniture are modern and trendy, but unpretentious. The walls are full of local art. There are also indoor and outdoor places to sit. The staff is friendly and attentive and speaks good English. The waiters are knowledgeable and patiently explain the dishes which are unique and made of complex ingredients. This place is truly a paradise for vegetarians.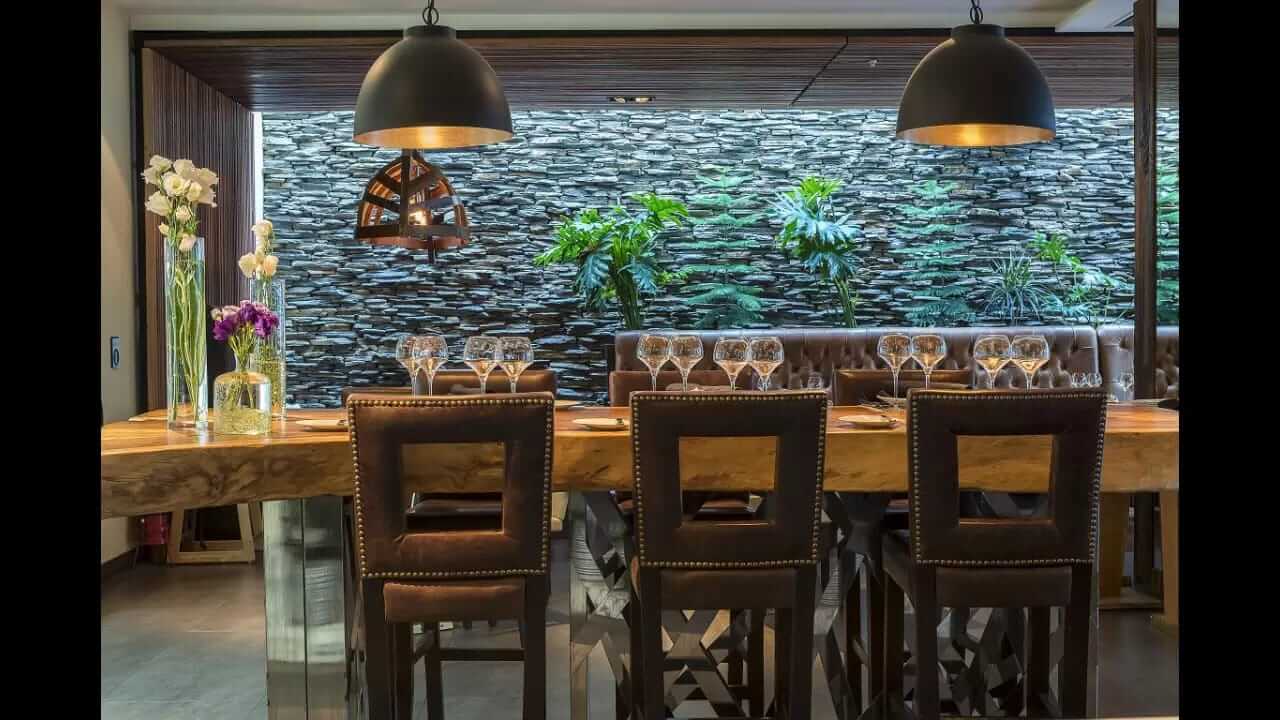 Address: Av Presidente Kennedy 4700, Vitacura
It is situated on the first floor of the luxurious Renaissance Santiago Hotel. This place serves excellent food in a stylish and comfortable atmosphere. The food is sophisticated, made from fresh, high-quality ingredients and cooked to perfection. The menu has a wide variety of dishes, something for everyone's taste. There are options for vegetarians, vegans, health-conscious, meat lovers and greasy food as well. This place consistently maintains the highest standards of quality and service. The staff is well-trained and attentive. The chef personally welcomes you and cooks the food to your liking. Apart from lunch and dinner, this place is also great for having breakfast.
Catae also has an American breakfast buffet and a number of original dishes. For example, you can have toast with strawberry flavored butter and pumpkin cream. There are salads, curries, dumplings, hummus, soups, pastas, risotto, pizzas, and gnocchi. Moreover, the bar is outstanding serving cocktails, wines, beers, champagne, etc. The ambiance is luxurious, the interiors have a lot of wood, and the walls are decorated with stones; there are two big TVs playing local games and international sports. The prices are very reasonable and the overall experience is a good value for money.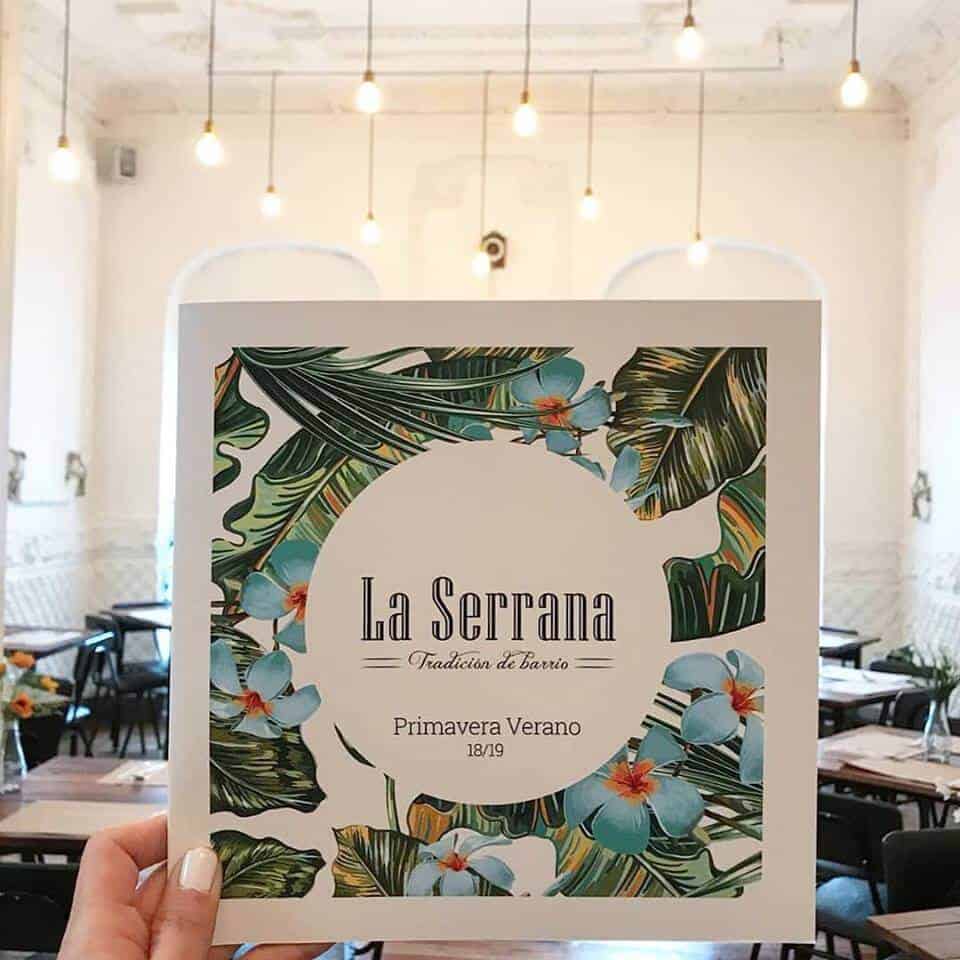 Address: Serrano 163
La Serrana is located conveniently at walking distance from the University of Chile metro stop in downtown Santiago. This restaurant is famous for its delicious pizza made of thin and crispy crust and a lot of different toppings. Apart from outstanding pizzas, the menu also has a good selection of dishes. Here you can enjoy dishes such as calzones, salads, red and white sauce based pastas. Find also risottos, desserts like pastries, crème brulee, tiramisu, coffees, and juices. The bar serves all kinds of drinks. You can have white and red wines, and beers. Also interesting are their cocktails. They have classics like sangria, mojitos, spritz, daiquiri, and margaritas. They also have a good selection of whiskey, gin, and vodka. The food is cooked and served in a traditional style in a comforting ambiance.
The service is excellent, the staff speaks good English and has good knowledge about the items on the menu. The interiors of the restaurant are reminiscent of an old townhouse from the early 1900s. They have traditionally plastered ceilings and carved walls. There are two dining areas- one downstairs, which is lively, and upstairs which is comparatively more intimate. The owners are very friendly. They normally engage you in a good conversation. You can even get a tour of the old house if you want! This place is a must-visit for having a wonderful time. And also, if you want to dine at one of the best vegetarian restaurants in Santiago.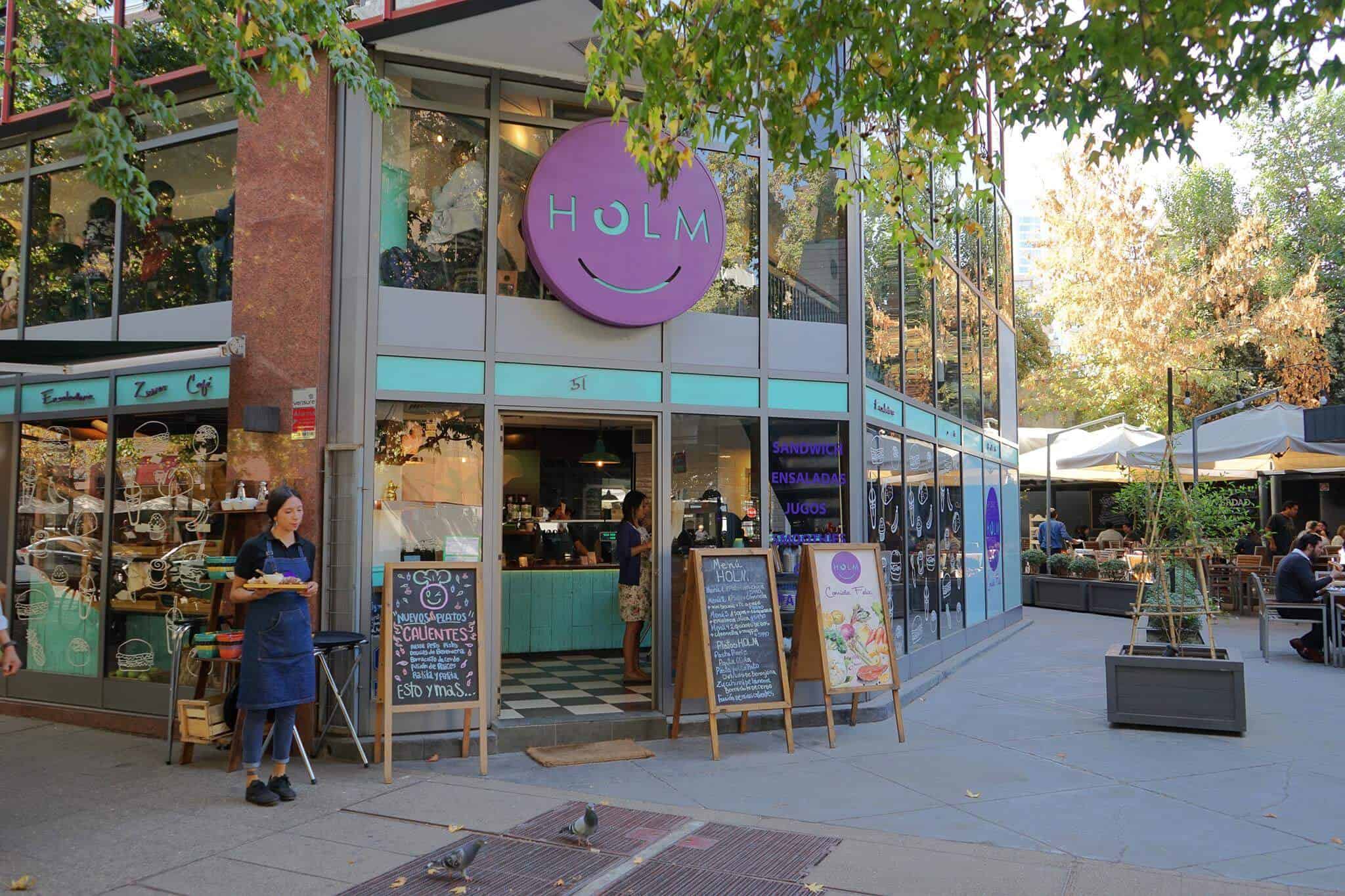 Address: Sta Magdalena 51, Providencia
Holm is an outstanding restaurant committed to serving rich and healthy food. The food here is cooked using fresh and high-quality ingredients. Everything is fresh, flavors are consistent and the taste is perfectly balanced. They add no preservatives or artificial flavors; all ingredients are natural and fresh. They serve a wide variety of smoothies and juices made with fresh fruits. Also, you can have a detox juice. They have them based on all kinds of ingredients. For example, you can get smoothies with avocado, cilantro, green tea, or grapefruit.
This is a great place for breakfast and brunch, serving nutritious dishes made with delicious ingredients, herbs and spices like yogurt, granola, fresh fruits, grilled tomatoes, aubergine and other veggies, sautéed mushrooms, cheese, vegan muffins and brownies, cereal bars, passion fruit, baked bananas, potatoes and tomatoes, cream cheese, avocado mousse, lentils, zucchini, olives, peanuts, cinnamon, basil, etc. The bar serves drinks like beers, wines, vodkas, and cocktails. The service is excellent and the seating is indoors as well as outdoors. Also, the indoor seating is naturally bright and beautiful in the daytime and dimly lit and cozy at night. We recommend the outdoor seating for breakfast and brunch.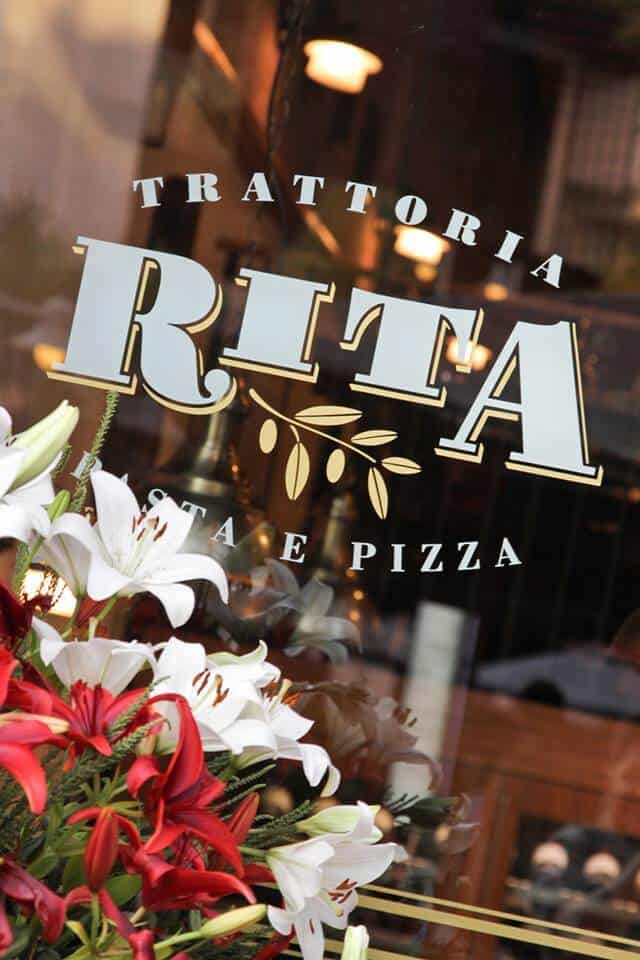 Address: Av Presidente Kennedy 5413, Local 369, Las Condes, Santiago 7550000, Chile.
Trattoria Rita is a popular restaurant, great for having rich and high-quality Italian food, wine and desserts. One of the best vegetarian restaurants in Santiago you can find! It is known for its consistently high standards of quality in terms of food and customer service. The dishes are quintessentially Italian, in terms of taste, preparation and presentation. There are many options for vegetarians and vegans. This place is always well prepared and ready on its toes to serve customers, taking care of all their needs and preferences.
Located inside a busy mall, this place is easily accessible and has a lot of customers. The ambiance is warm and homely. They serve a good selection of wine and beer which greatly complement Italian food. It is a great place for having a hearty meal with friends or family due to its attentive service, patient staff, and comforting atmosphere. There are appetizers, pastas (al dente, as well as dry), risotto, pizzas, desserts, coffees and alcoholic drinks like wine (Sauvignon Blanc, Chardonnay, Cabernet Sauvignon, Carmenere, Shiraz, Merlot, Italian wine, wine by the glass, etc.), vodka, whiskey, bourbon, and beers. This restaurant has indoor seating and a wonderful terrace seating where you can enjoy your meal in a gorgeous setting.
Don't miss one of the best vegetarian restaurants in Santiago!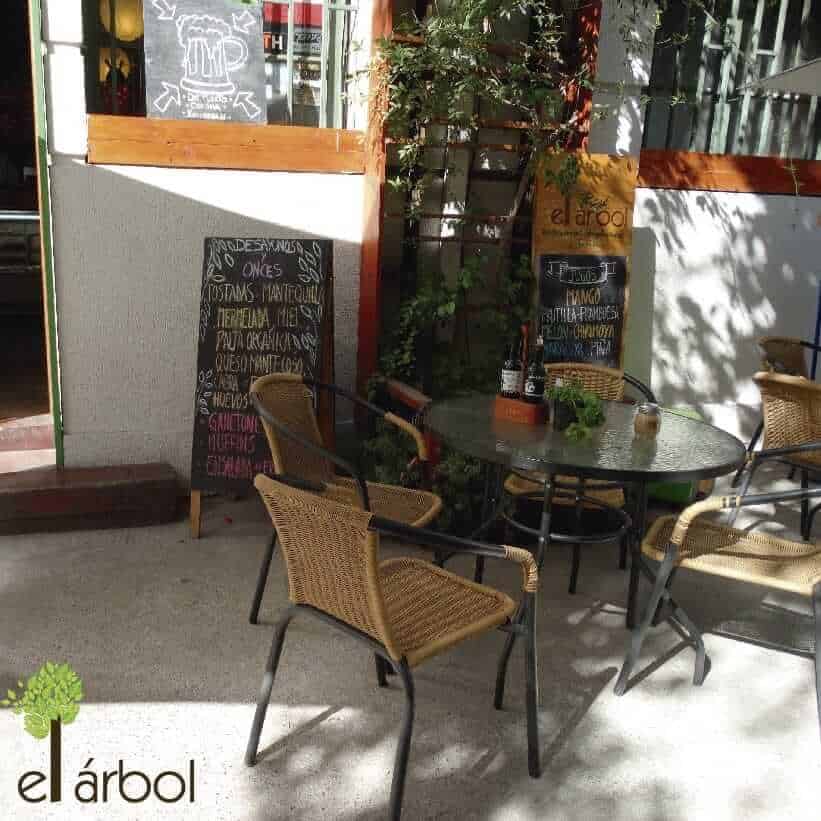 Address: Huelén 74, Providencia, Región Metropolitana, Santiago 8320000, Chile.
El Árbol is a vegetarian and vegan restaurant that want to bring out the true potential of vegetarian ingredients. It promotes vegetarianism and environmental protection with its delicious food and prompt service. The cuisine is Chilean and South American, with many innovative dishes which are healthy and nutritious. There are quesadillas, tacos, sautéed vegetables and tofu, dumplings, stuffed baked potatoes, salads, soups, rice noodles, burgers, sandwiches, desserts, and cocktails. They use interesting and flavorful ingredients like guacamole, assorted cheese, tofu, sauces (ginger sauce, pesto, carrot-spinach sauce, honey-mustard-sesame, soy, teriyaki), mushrooms, seaweed, eggplants, bell peppers, pureed black beans, guacamole, chives, olives, sesame seeds, shiitake, and many others.
The ingredients and the cooking make up for fresh delicious and healthy meals that satisfy your taste buds as well as your appetite. The juices are freshly squeezed and made from scratch then and there. The ambiance is very comforting and the decoration is beautiful consisting mostly of wood and the walls have a muddy texture. The first floor of this restaurant is a little shop and the dining area is on the second floor. The staff is friendly, attentive and provides valuable assistance in choosing from the menu. The whole experience is a good value for money.
Enjoyed our list of the best vegetarian restaurants in Santiago? Let us know in the comments!
And, if you're craving more, visit our food guides.