Home » Food-Restaurants » 10 best Vegan/Vegetarian restaurants in Berlin
The capital of Germany, Berlin, is famous for its rich art scene and modern landmarks are also fast gaining a reputation on the international stage as a Vegan haven. Since being vegan is a whole lifestyle and not just about what you put in your mouth, here in Berlin, one can find an entire range of restaurants, clothing, sex shops and other products dedicated to satisfying the vegan requirements.
Berlin hosts a Vegan summer fest every year. It is Europe's biggest Vegan festival and attracts thousands of visitors
Everything vegan from food to apparel, clothing, shoes, and freebies you'll find at the fest. Various free talks are also available. Don't miss this one if you are in the city during the time.
As more and more people become aware of choices for their own wellbeing and that of the environment, being Vegan has certainly gained momentum in recent times. It can even be said to be in vogue in industrialized nations.
So if you are a vegan or even just an explorer at heart willing to experiment with your culinary preferences, here we bring you some of the very best vegan restaurants in Berlin to dine at. You won't be disappointed here. Guaranteed. Enjoy! Happy Travels!
This fine-dining restaurant in Berlin is one of the best vegan establishments in the city. Featured on New York Times & CNN as one of the best vegan restaurants worldwide, Kopps recreates its food making regular veggies sexy for its visitors. The meals are handcrafted using fresh, high-quality ingredients sourced mainly from regional, seasonal, organic farming.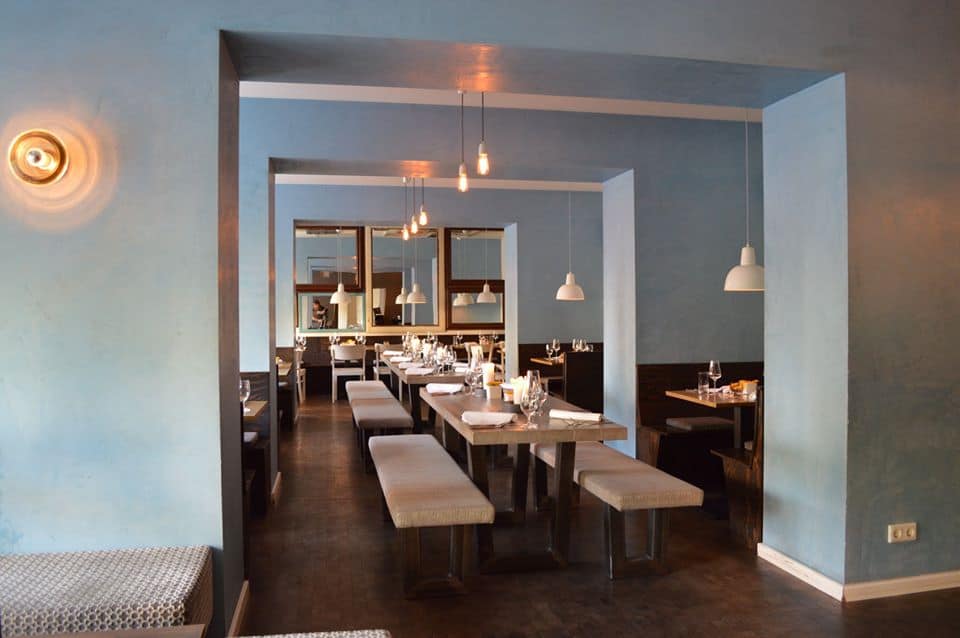 It features a menu with 3 dishes per course and a 5-course prix fixe menu. Various German wines and some international wines are also available. They serve brunch on weekends. The ambiance is chill and modern here and the staff is super attentive.
Do try vegan cheese plate and the egg salad here along with any of the main dishes. The joint is a popular spot, it's one of the best vegan restaurants in Berlin! Therefore, it gets busy quite early, so book in advance.
Address: Linienstraße 94, 10115 Berlin-Mitte, Germany
Locals swear by the taste of wood-fired pizza at this authentic Italian pizzeria. Berliners often call it the best in town.
The collectively-run restaurant offers entirely vegan dishes prepared with fresh, organic local ingredients.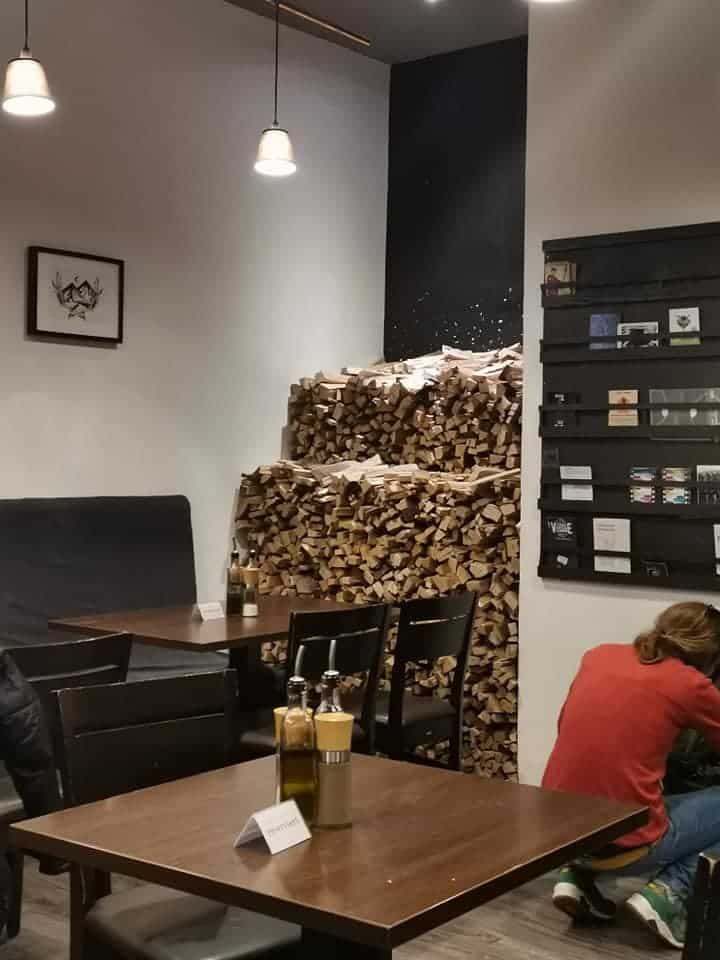 The menu features Neapolitan pizzas topped with vegan cheese/vegan salami, homemade pasta served with smoked tofu and vegan ricotta along with other Italian delicacies such as antipasti, fresh salads, and the finest home-made desserts. Beer, wines and hot drinks are also available.
Don't miss their Créme Caramel (vegan cream caramel pudding), vegan tiramisu and of course the vegan pizzas.
The place is always crowded, so a reservation is highly recommended.
Address: Leykestraße 18, 12053 Berlin, Germany
This snug cozy vegan restaurant is a little off the tourist track, however immensely loved by the locals. The patrons come from Sardinia and Senegal hence the influence of their homelands can be witnessed in the menu and decor.
They serve vegan Italian, Mediterranean, and Afro-fusion breakfast and business lunch during the week. While an Afro-Italian vegan brunch and dinner are available on the weekends. To sum up, one of the best options if you're looking for vegan restaurants in Berlin.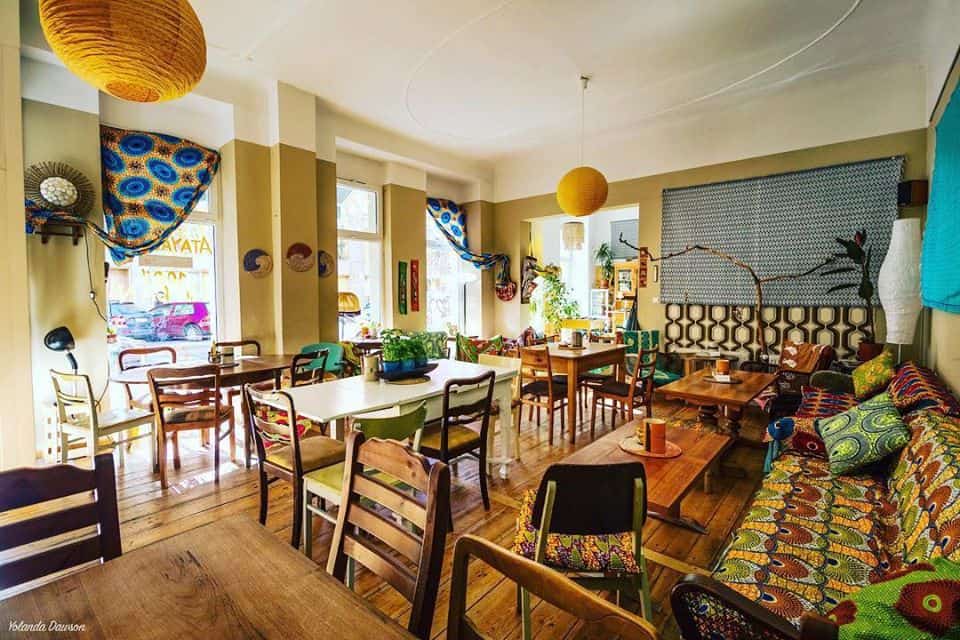 On offer are gluten-free organic vegan cuisines ranging from classic Italian pasta dishes, salads and homemade bread to exotic Senegalese vegetable stews, cakes, and organic Italian coffee. The place is child-friendly with a handy children's play corner.
Don't forget to sample their Mafè (a peanut-infused vegetable stew), tiramisu and the earthy Pane carasau (Sardinian bread).
Please note that the place is a no-laptop restaurant.
Address: Zelterstraße 6, 10439 Berlin, Germany
Lucky Leek is one place in the town that even avowed carnivores won't mind going back to again. The Michelin star vegan restaurant is renowned for its creative gourmet cuisine prepared using fresh seasonal produce.
The menu offers vegan German, international cuisines along with beer, wines, salads, and desserts. Chef Josita Hartanto invents her own mash-up of delectable and innovative vegan dishes.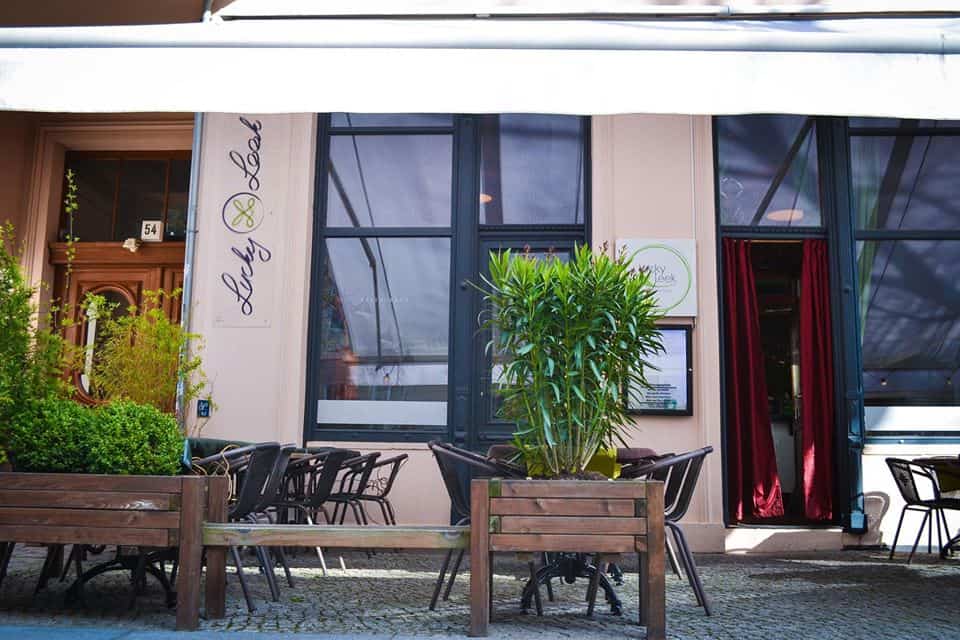 Must- try's here include- turnip consommé, cheese board and risotto with rocket (arugula). Both indoor and outdoor seating is available. Vegan chefs tasting menus are provided on the weekends, with either a 3 or 5-course option. A must-visit place.
Address: Kollwitzstraße 54, 10405 Berlin, Germany
This simple 100% vegan cafe is on a quiet street is cozily furnished and exudes warmth and creativity. The menu offers a range of tasty bagels served with homemade sauces, wraps, soups, sumptuous breakfast plates, sandwiches, salad, smoothies and baked treats with a dairy/soy-free ice cream as well.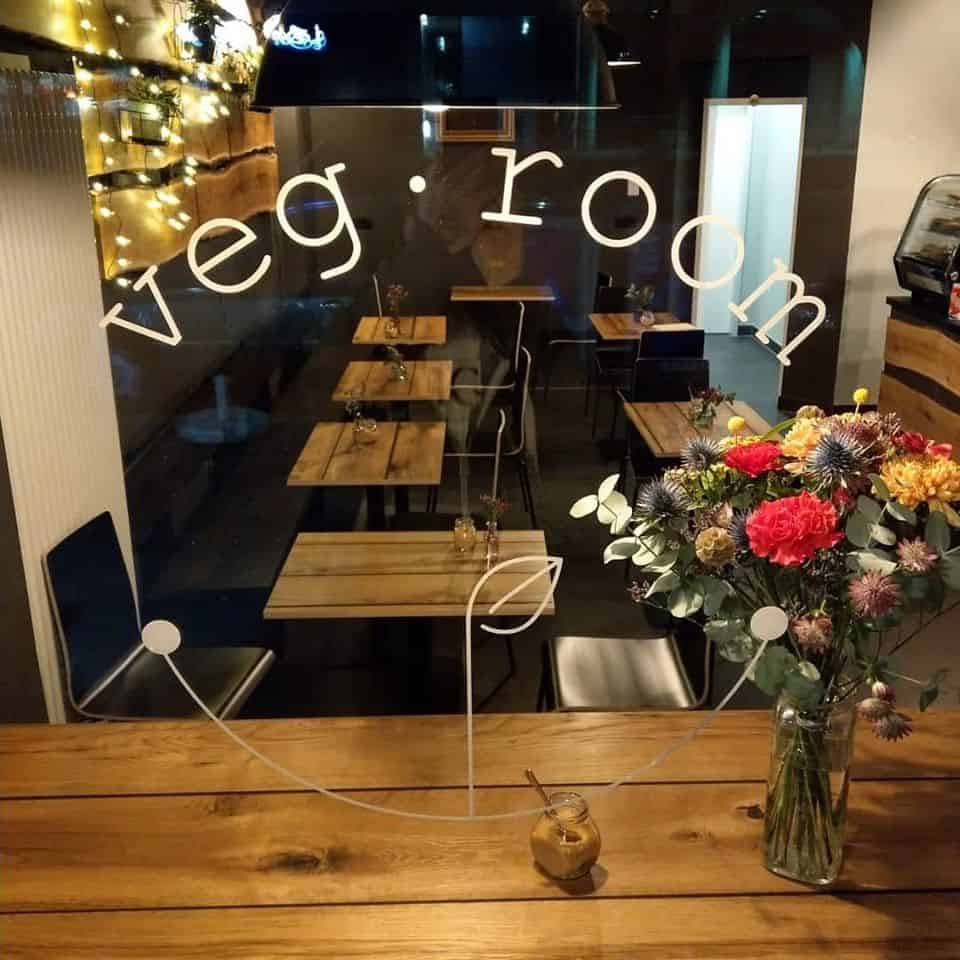 The ambiance is relaxed and outdoor seating is available. Portions are filling.
Must-haves include the Oreo drink, sweet potatoes bagel, coffee, and vegan ice-cream.
Address: Birkenstrasse 30, 10551 Berlin, Germany
People often rate Secret Garden as one of the top vegan sushi restaurants in the city. Around eight different sushi combinations on the menu are available exclusive of seasonal sushi creations. It also offers other Asian-fusion delicacies as- dumplings, fusion bowls, soups and desserts along with a petite selection of teas, beer, wines, and cocktails.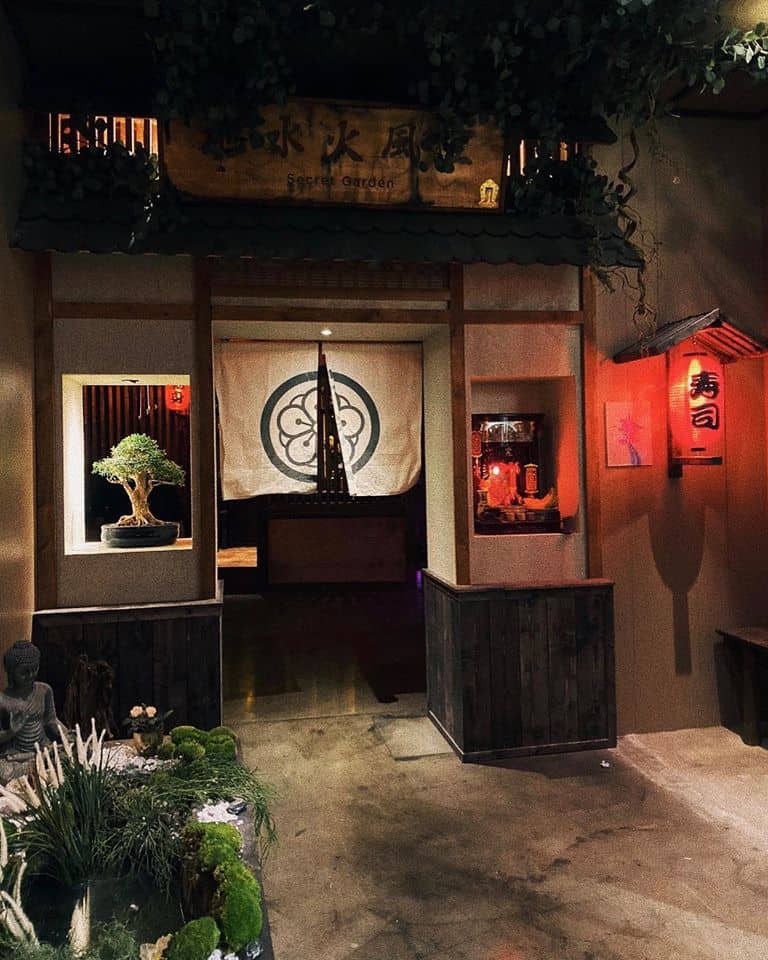 The decor is immersive and spot-on, with a feel of being in a real secret Japanese garden. Plus the view is amazing. Everything here is creative and tasty with superbly balanced flavors.
Don't forget to try the Angry Samurai sushi, Stille Pulle ramen bowl, summer rolls, and Mousse au Chocolat, while here.
Address: Warschauer Str. 33, 10243 Friedrichshain, Berlin, Germany
This small, intimate and unpretentious fast food joint serves up all-vegan burgers, fries, chickn salads, and smoothies. The hefty burgers are great in taste and portions are quite big. All sauces are free. They offer 3 different kinds of large (170 grams) homemade patties, with various homemade special sauces. The menu also features a Kids' meal.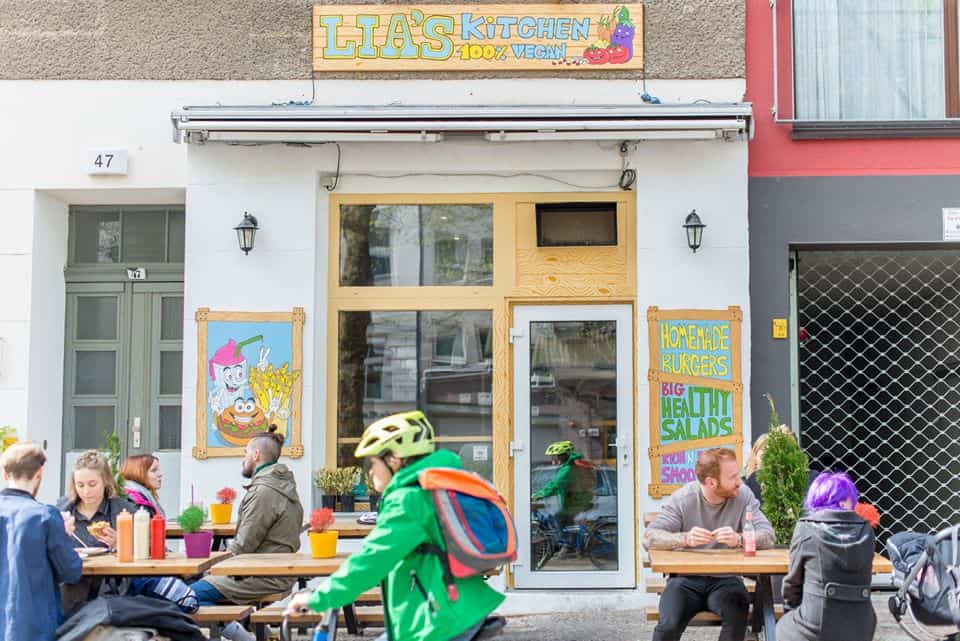 Plus everything on the menu is 100% plant-based. So if you are craving some comfort food and want it vegan, head over to this place. The place is inexpensive and deliciously tasty.
Must-try's include- chicken seitan burger, Caesar or Greek salad and a vegan chocolate milkshake.
Address: Kollwitzstraße 47, 10405 Berlin, Germany
This warm cozy little restaurant serves home-brewed beer and all-vegan dishes. On the menu are soups, salads, small snacks, antipasti, various main dishes along with desserts and cakes. There are regulars and daily specials on offer. The flavors of dishes here are fresh and unique.
This place brews its own beer in Moabit's Brewbaker Brewery. Their vegan wines, without any gelatine or eggwhite, are really worthy of a try.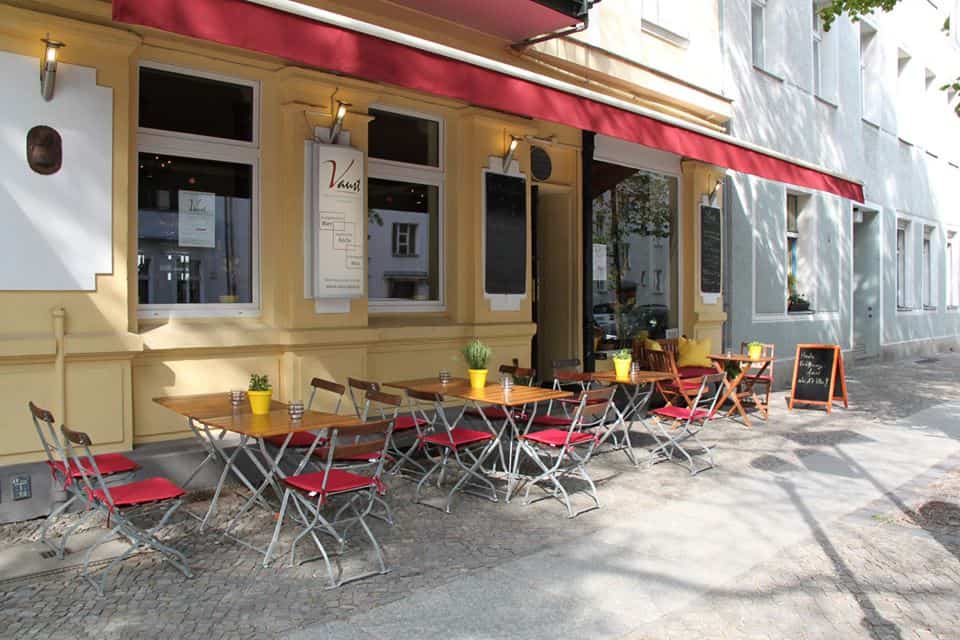 Don't miss baked avocado, Braufladen (a beer dough baked in the pan), vegan Maultaschen and chocolate cake while here.
Address: Pestalozzistraße 8, 10625 Berlin, Germany
Finding this Michelin star vegetarian restaurant, through a maze of backyards is an adventure in itself. But once there, you won't regret the hassle one bit. A firm favorite with the locals, the place serves vegetarian cuisine that is artful and sophisticated to a soundtrack of electronic music.
It has an industrial look with hipster interior and serves multi-course European, modern fusion menu. The place offers a 5-course menu, 4-course menu or 3-course menu to choose with optional wine or non-alcoholic drink pairing.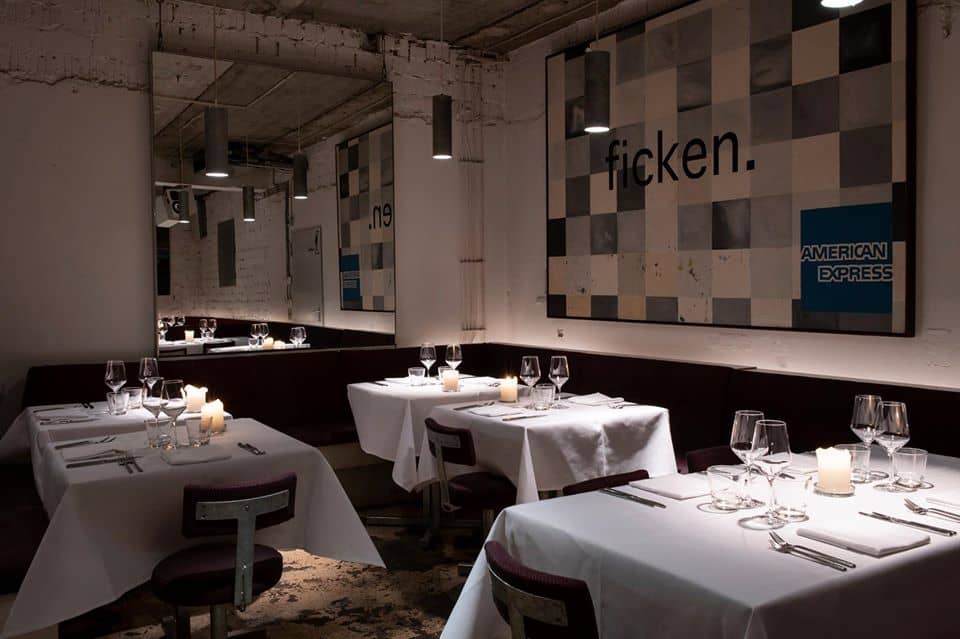 Desserts are available as well. Ask prior for vegan options, if you are one.
Must have's here include- corn pudding, parmesan dumplings, and filet mignon.
Address- Behrenstraße 55, 10117 Berlin, Germany| Entrance is off the service alley of the Westin Grand Hotel (past the chandelier, ring the bell).
This small trendy cafe in Berlin-Neukölln is a valuable insider tip for an authentic Indian cuisine with a vegetarian/vegan menu. It reflects an alternative spirit of Berlin with its cozy hippie interior speckled with posters and flyers of Berlin's left and anti-capitalist scene.
They serve unique North Indian dishes alongside delicious desserts and beverages. Vegan and vegetarian options on the menu are separately marked.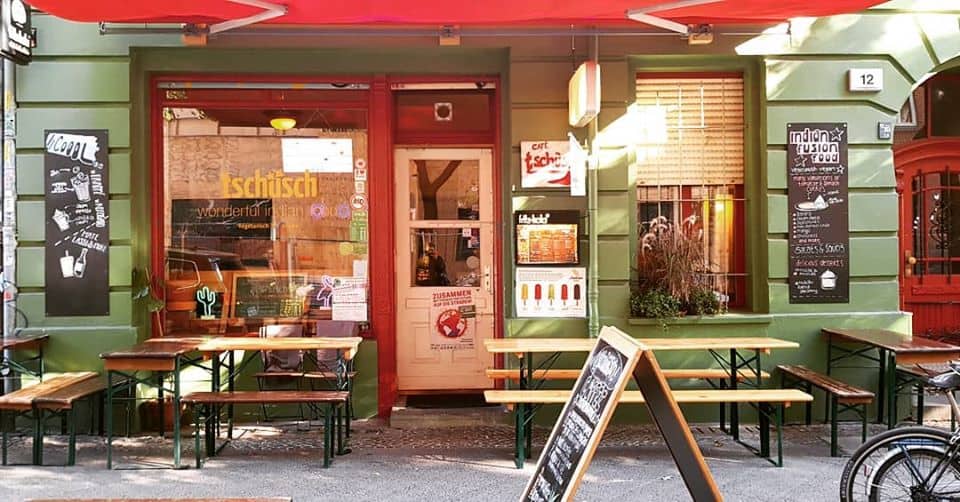 Try their spinach and curry dishes with Reisberg and salad, vegan lassi or chai and Mate (a carbonated, caffeinated drink based on the yerba mate tea from South America).
Address: Fuldastraße 12, 12045 Berlin, Germany
So which of these vegan restaurants in Berlin did you find truly delectable?! Do let us know your experiences and views in the comments below 🙂