Home » Food-Restaurants » 10 best vegan/vegetarian restaurants in München
If anyone of you thought Munich, the Bavarian capital is all about pork knuckle and Schnitzel you are in for a big surprise (and shock!). The progressive and diverse Munich is fast becoming one of the top vegan-friendly cities in the world. Organic stores and vegan eateries can be seen all over the city allowing a generation of ethically and environmentally conscious citizens to thrive.
A Veggie World Munich fest is organized each year in the city where visitors can enjoy, taste and buy vegan delicacies, plant-based clothing, cosmetics and listen to lectures and talks. A Vegan Streetfood Festival is also set to be organized in the first month of 2020 where there will vegan street food, music, and an organic market. At the renowned Oktoberfest too, guests can enjoy Vegan/vegetarian food at dedicated stalls.
So with this much happening in the city, all the year round (vegan) visitors sure are set to have loads of fun. In the following lowdown, we bring you some of the best vegan places in the city to eat
They are sure to please every discerning palate, vegan or otherwise. Enjoy our list of best vegan restaurants in Munich!
This modern, quiet restaurant located close to the central station serves plant-based vegan dishes & alcohol-free drinks (wine and champagne) in an elegant ambiance. The menu keeps changing with different kinds of dishes. Furthermore, mostly seasonal and local ingredients are used in the preparation of food.
The weekday lunch menu includes either a soup or a dessert and the portions are generous. Also, outdoor terrace seating is available. At Kaiserschmarrn Happy Hour every Friday (3 – 5 pm) guests can enjoy Kaiserschmarrn, 1 scoop of ice cream, cream and fresh strawberries for only € 6.50.
Try their Schnitzel, cakes and homemade cheese platter, you won't be disappointed.
Address- Pettenkoferstraße 8, 80336 München, Germany
This all-vegan restaurant serves fresh food breakfast, soups, lunch, dinner, and desserts. They also offer sandwiches, salads, mueslis, and coffee for on the go. The top-rated place is much loved by locals and travelers alike. To sum up, this is one of the vegan restaurants in Munich that you have to try!
You can try vegan versions of the German food here as there are a variety of options to choose from. The focus is on fresh ingredients and healthy and tasty dishes. So you won't find any faux meats on the menu, but loads of veggies, whole grains, and fruits.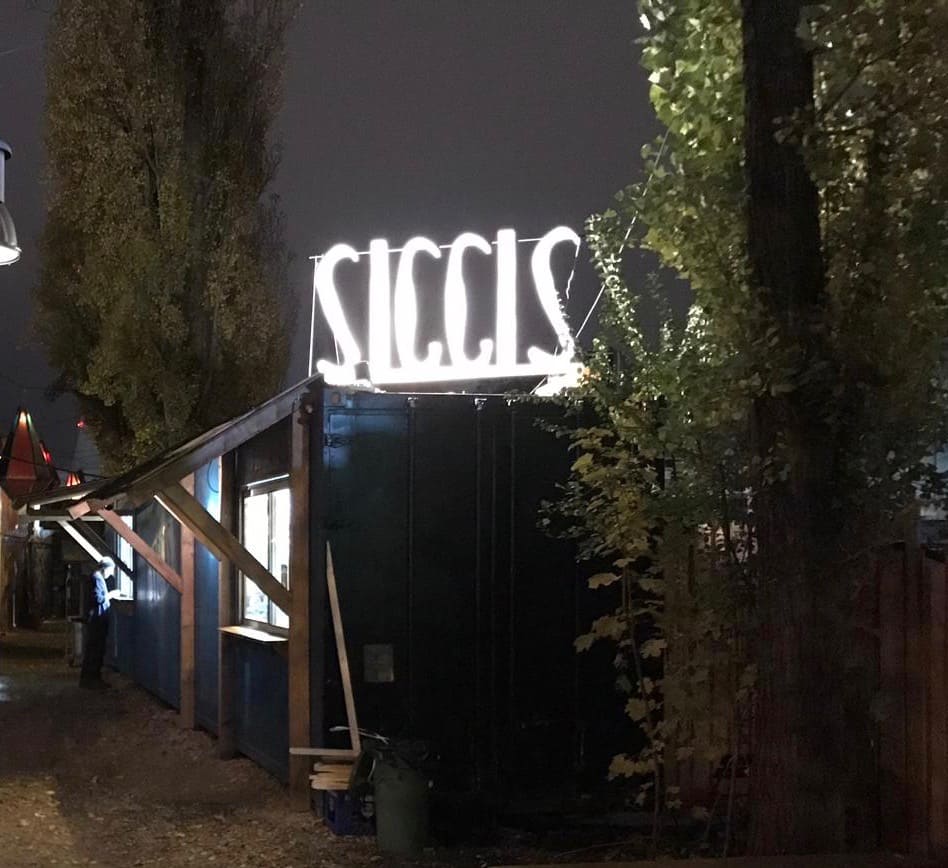 Visitors will not only find excellent vegan food here but see the vegan spirit and value in every detail. For example, they have vegan books, postcards, paintings, quotes, etc.
Try dishes like the vegan lasagne, dumplings, chocolate, and passion fruit cake and Chai latte, while here.
Address- Westenriederstraße 37, 80331 München, Germany
This Vegan döner restaurant is a firm favorite in the city. It offers middle-eastern and Turkish delicacies as kebabs, pita sandwiches with seitan, baklava, cakes, Turkish pide, borek, lahmacun (pizza) other cold dishes, starters, salads, desserts, and beverages.
The delectable dishes displayed in a glass deli case are absolutely licking worthy and affordable. Even meat lovers won't be disappointed here. Also, the portions are big and filling.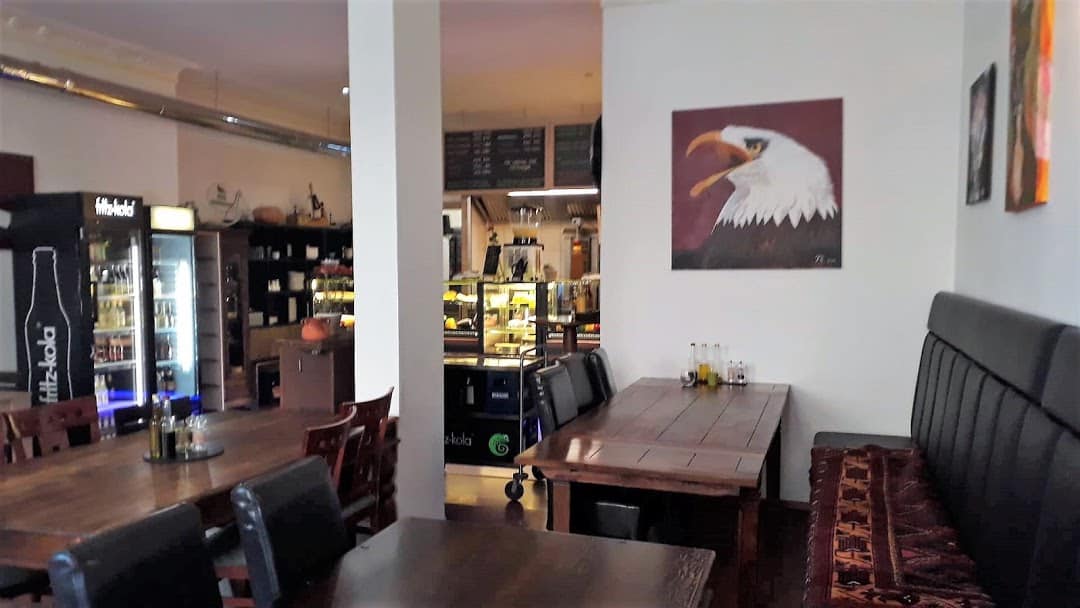 Don't forget to try vegan döner plate, Falafelteller, and vegan cheesecake or carrot pie if you visit here. In conclusion, you will definitely come back for more. Guaranteed.
Address- Breisacher Str. 13, 81667 München, Germany
Emmi's kitchen is tucked away in a quiet street and shares an inner courtyard with a yoga studio. This all-vegan place offers salads, superfood bowls, vegan gourmet burgers, soups, smoothies, muffins, cakes, and cinnamon rolls.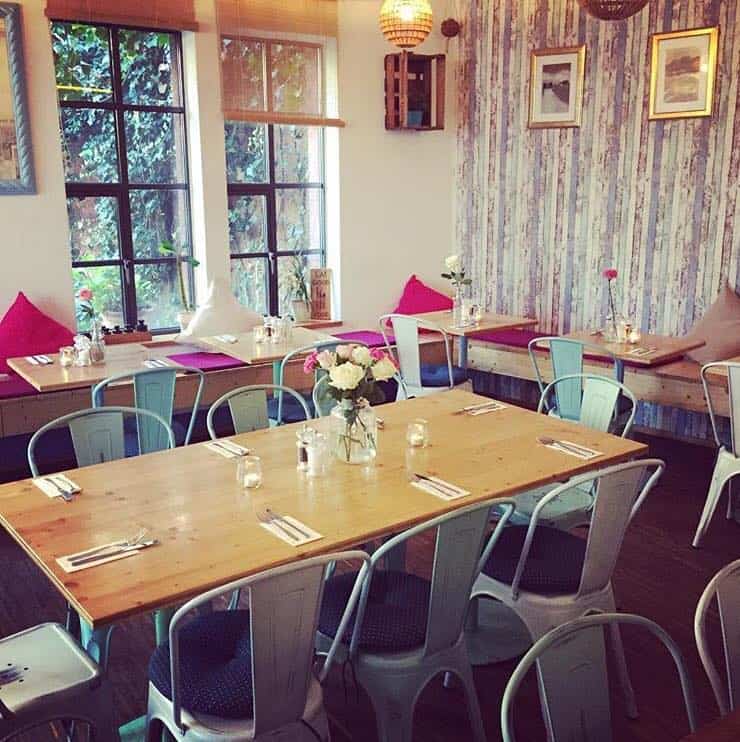 The menu also includes beverages and hot drinks. Certainly, it is perfect for breakfast, brunch or a light lunch. Outdoor seating is available which is sunny and quite pleasant. For instance, you'll love their pancakes, Americano (with soy milk), Beyond burgers and the Obazda.
Please note that there is no separation of the kitchen and dining area.
Address- Buttermelcherstraße 11-15, 80469 München, Germany
The place was Bavaria's first vegan inn and remains popular even today. Bodhi provides purely vegan food in a cozy atmosphere and a wide range of alcoholic drinks including cocktails. Visit here for some indulging in some comfort food as chili (cheese) fries, vegan gyros, vegan buffalo wings, jackfruit burgers, hummus, and vegan schnitzel.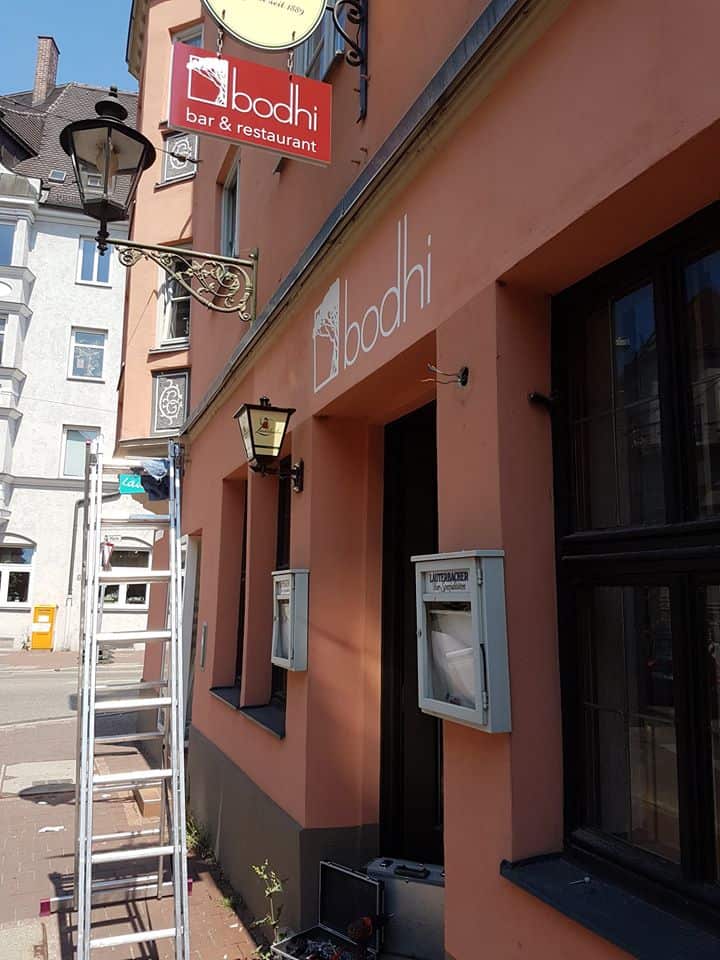 The vegan take on traditional Bavarian dishes is equally good. Starters, main dishes, salads, and desserts are available with gluten-free options.
Don't forget to try their vegan chocolate mousse, the germknödel (vegan custard), cauliflower wings and chili cheese nuggets, if you are visiting. Reservations are recommended since this is one of the best vegan restaurants in Munich!
Address- Ligsalzstraße 23, 80339 München, Germany
This petite cozy vegan restaurant and organic tea house serve delicious vegan cakes, a rice bowl with veggies, drinks, vegan organic baked products with a huge selection of organic teas. Though the options are limited here- only one daily main meal alternative, the taste, and quality are stupendous. It's worth every penny.
The ambiance is warm and welcoming. The interiors are decorated with oriental/Asian influence. It is indeed very unique and tastefully delicious.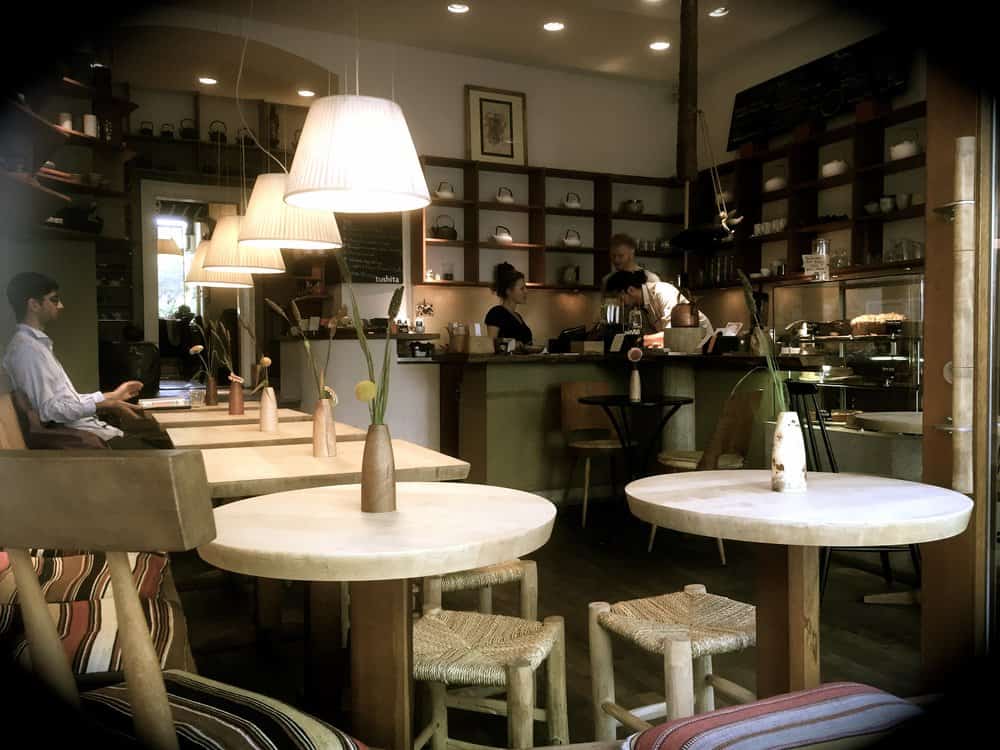 Go here for breakfast or brunch. They don't serve coffee– just teas. Don't forget to try their vegan cakes and Chai latte.
Address- Klenzestraße 53, 80469 München, Germany
This much-loved vegan restaurant in central Munich is simple, creative and delectable. Their menu rotates seasonally and local organic ingredients are used in preparations. Starters, soups, juices, main dishes, and desserts are offered for Lunch, evening and dinner menus.
Every dish is amazingly curated and the menu is quite innovative. Most importantly, there are gluten-free options as well.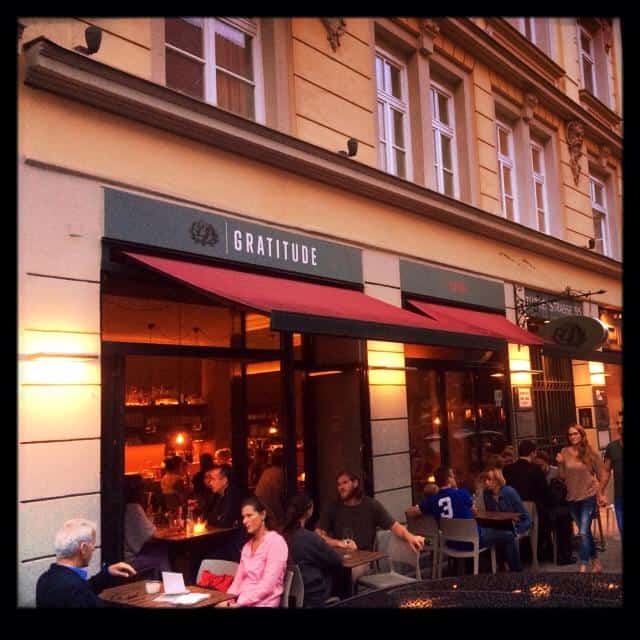 Go here for a delicious three-course meal. You can try curried vegetables, oyster mushroom tempura, hummus, and cashew cheesecake, here.
Address- Türkenstraße 55, 80799 München, Germany
This vegan restaurant combines Japanese culinary techniques with local ingredients. It is also the first vegan Sushi restaurant in Munich. The menu offers Japanese small plates, set meals, natural wines, cocktails, and pure sake. The ingredients change with the season. Interiors are stylish and elegant.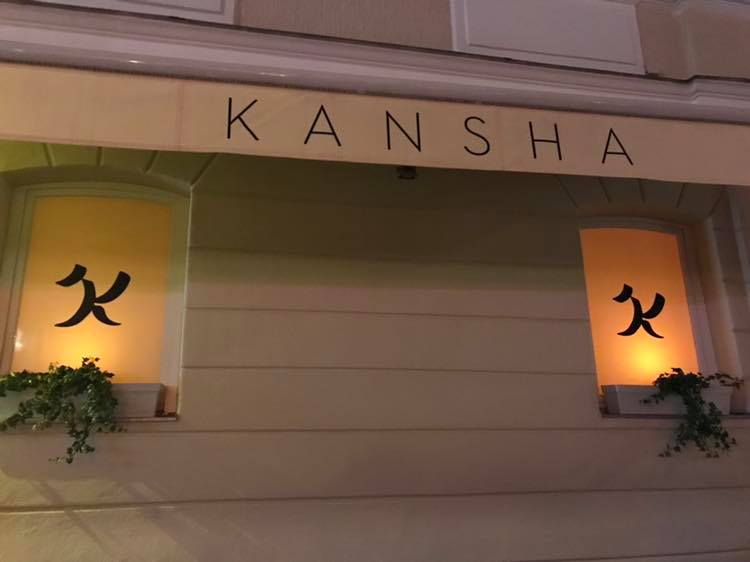 The Buddhist temple kitchen in Japan inspires this place. It serves a variety of delicacies like soups, bowls, wakame salad, Omakase, Nigiri, sushi cakes, tempura futomaki, mixed vegetables uramaki, desserts and much more. The presentation of the dishes is amazing and beautiful with good flavors.
Try any of the set meals, vegan sushi and chocolate mousse here.
Address- Occamstraße 6, 80802 München, Germany
This place is Munich's premier meat-free dining spot since 1984. The upscale vegetarian restaurant and lounge serve Pizzas, pasta, starters, main dishes, desserts, beer, and wines. There is a focus on creative global dishes. Vegan options are separately marked.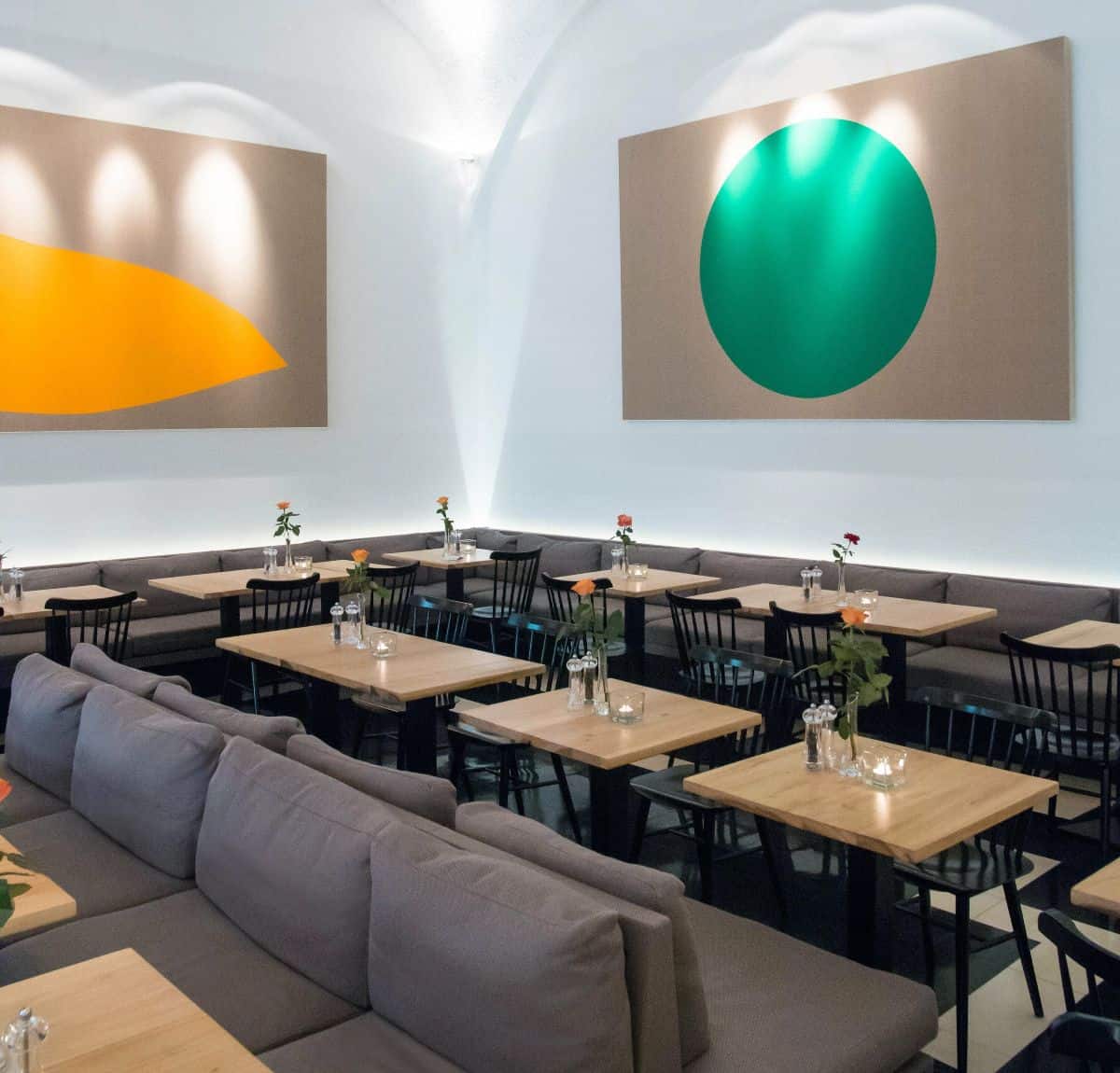 The menu is varied and there's a daily special. Gluten-free options are available as well. The ambiance is good and the interior is large and spacious.
Try ravioli, curry-orange-carrot soup, wasabi hummus and Ayurveda thali here.
Address- Hackenstraße 2, 80331 München, Germany
This Indian restaurant serves authentic Indian cuisine in Munich. The cooking is simple and made with balanced use of spices. So it suits the local palate well. They have an extensive menu with most classic North Indian dishes, some vegan & plenty of vegetarian dishes.
All preparations are without artificial colorings and flavor enhancers. They also provide desserts, beers, wines and non-alcoholic drinks along with tea and coffee. The vegan dishes are clearly marked. To sum up, this lovely neighborhood restaurant surely won't disappoint so give it a try.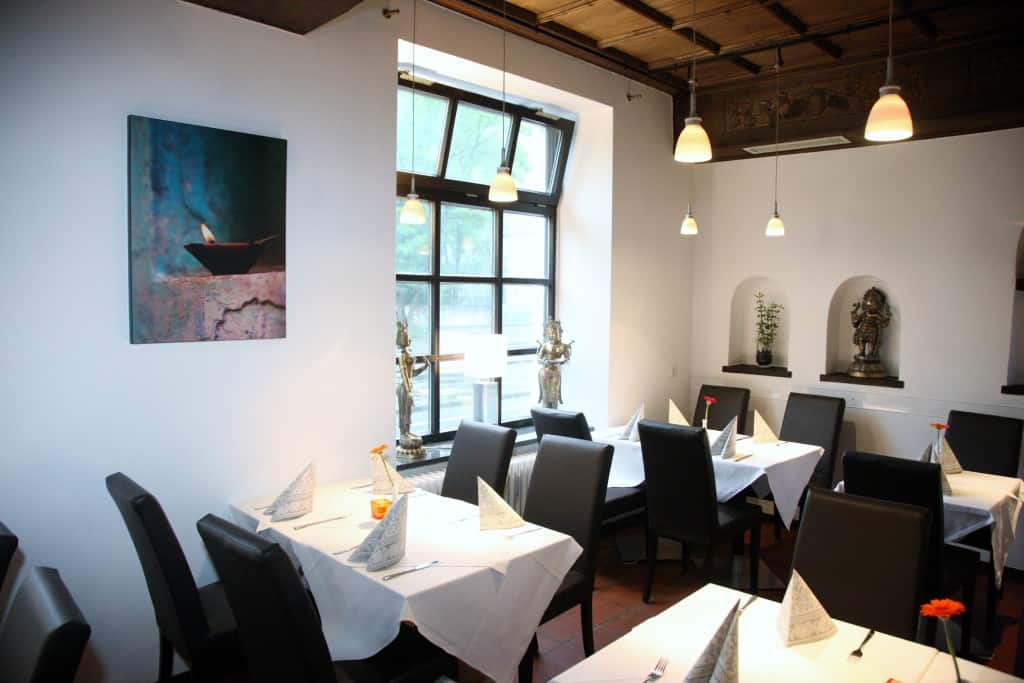 Have a vegetarian thali, vegetable biryani, vegetable korma, and lassi while here.
Address- Schleißheimer Str. 121, 80797 München, Germany
So which of these vegan restaurants in Munich will you try? Do let us know your experiences in the comments below 🙂