WeHome » Food-Restaurants » 10 best restaurants in Istanbul
A major city in Turkey, Istanbul, is a meeting place of East represented by the Asian continent and the West of the European continent. The cityscape lying across the Bosphorus strait is rich with cultural influences of many empires, art, and architecture and melding tradition and modernity in a perfect symphony.
Its culinary heritage boasts of diverse fare with signature Turkish cuisine of kebaps, flavorful mezes and freshly caught fish
Locals take their food and drink pretty seriously. It's no wonder that you will find some of the country's best restaurants here.
The food fare is washed down with the national drink of rakı (aniseed brandy) in Turkey. Don't hesitate to indulge in a glass or two! Here we list some of the best restaurants in Istanbul visitors can dine at. Hope you enjoy. Happy travels and don't forget to read all of our restaurant guides from different places in the world.
Beyti is one of Istanbul's oldest and best restaurants with an illustrious history. This place in Florya was founded in 1945 in Küçükçekmece and specializes in roasted meat. Most importantly, try the Beyti kebab. This is the internationally renowned dish consisting of roasted lamb fillets wrapped in strips of lamb cutlet fat that is named after the owner-chef Beyti Güler. It is one of the must-haves here.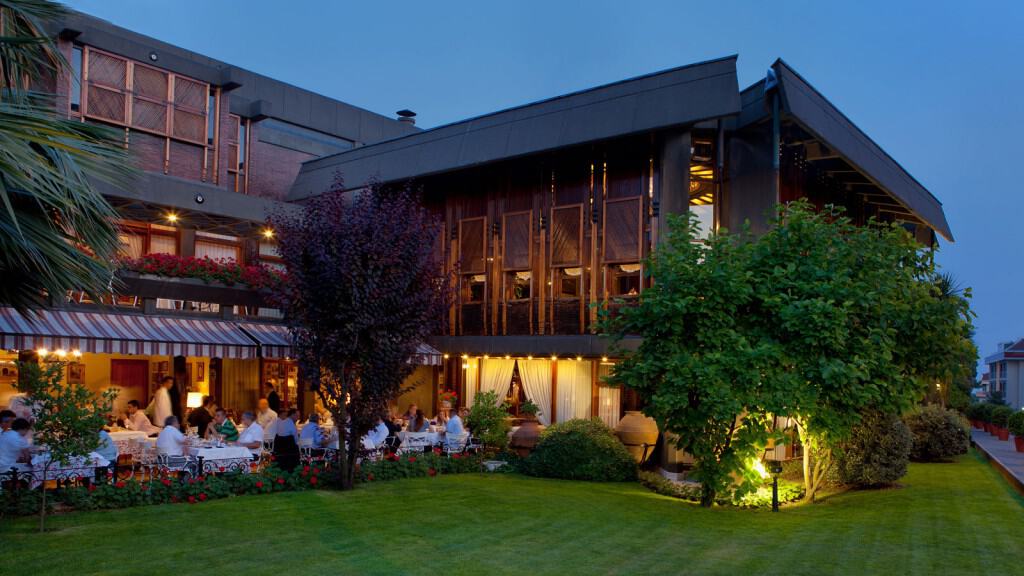 Apart from this, the place offers traditional Turkish cuisine and various kebabs grilled over oak charcoal. Above all, the service is impeccable and the staff attentive.
Furthermore, the upscale restaurant is just 15 minutes away from the airport, so a visit here becomes almost mandatory.
Address: Şenlikköy, Orman Sk. No:8, 34153 Bakırköy/İstanbul, Turkey
2) Asmalı Cavit
Asmalı Cavit is one of the best old-style meyhane (tavern) of Istanbul that has stood the test of time. The award-winning place retains its traditional charm to date accompanied by delectable dishes. The restaurant is famous for its Turkish food of mezes, fried calamari, börek stuffed with meat, fried liver, Muska boregi, kebabs, kofte, and great fresh fish.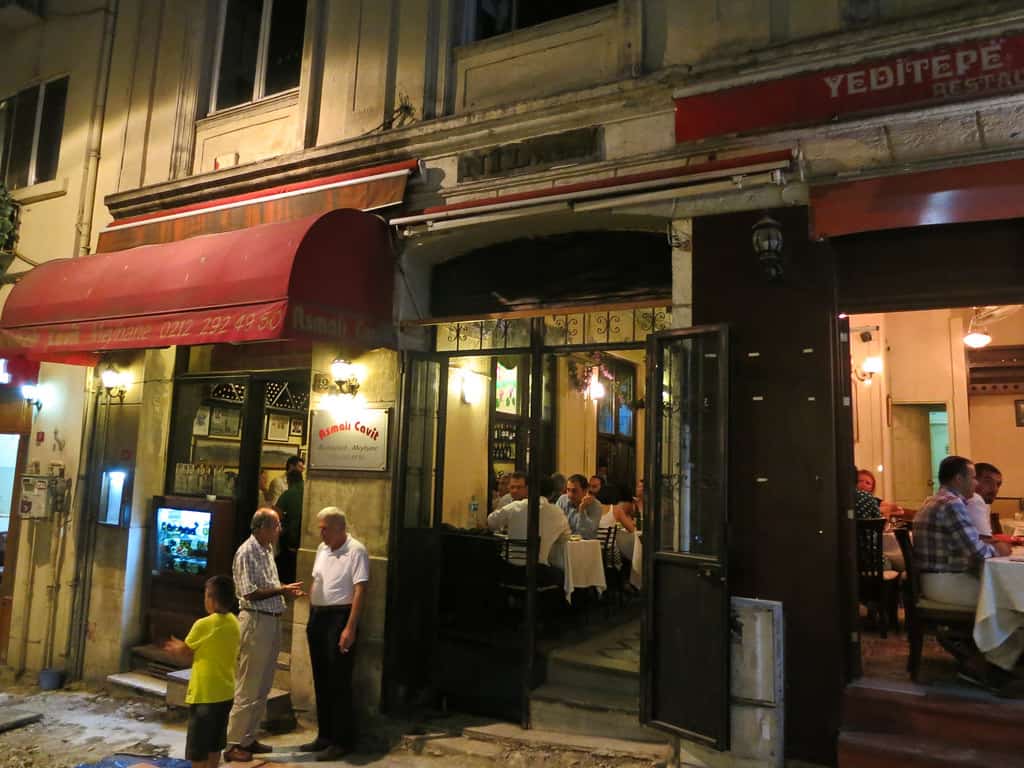 Try Topik and sardines here. The tables at this place are almost always full, therefore book ahead to avoid hassles.
Address: Asmalı Mescit, Asmalı Mescit Cad. 16/D, 34430 Beyoğlu/İstanbul, Turkey
Mikla is an award-adorned fine dining restaurant located on the rooftop floor of the Marmara Pera Hotel. This contemporary place offers tasting menus. It's the best place for visitors looking for flavor and quality of food rather than saturation.
Consistently featuring among the best restaurants in the city, it provides a full package of great service and exceptional food in a stunning location. Guests get to look over the Bosphorus to see a glimpse of both Asia and Europe.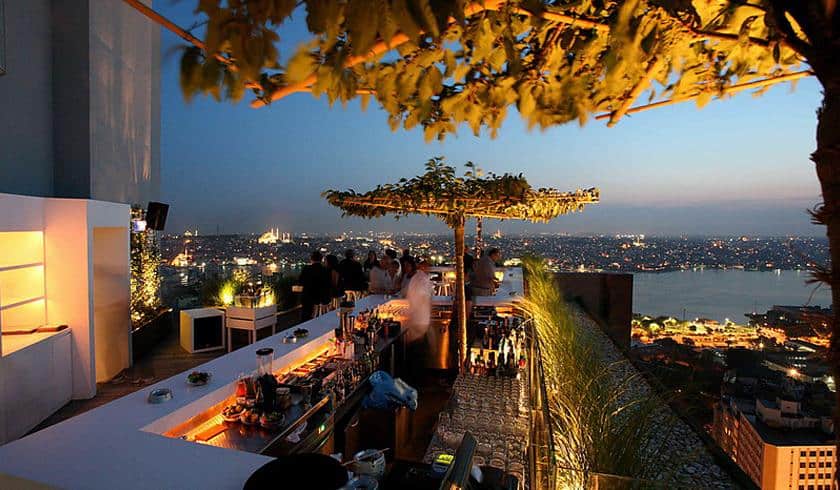 Chef Mehmet Gurs offers traditional Turkish along with Scandinavian and Anatolian cuisine (with its newly opened Anatolian Kitchen). They also provide a wide range of wine selection to compliment your dishes. We recommend making reservations.
Address: Asmalı Mescit, The Marmara Pera, Meşrutiyet Cd. No:15, 34430 Beyoğlu/İstanbul, Turkey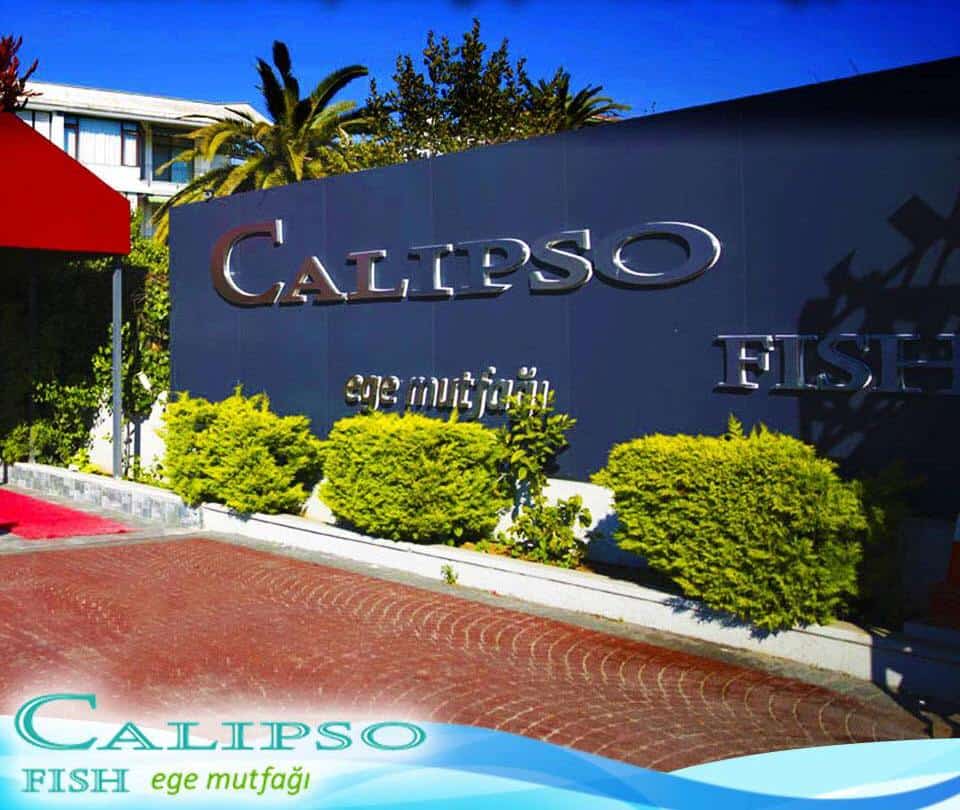 If there is one thing you should have obligatorily in Turkey- its fresh fish and Calipso specializes in that. The restaurant serves fish and seafood par excellence along with various fresh fruit and dessert options.
Loyal visitors swear by its taste of fish. This is prepared with care on the special slow-cooking wood oven to retain its tenderness. Flavorful mezze and grilled calamari are other favorites. The service with its terrace location is great as well. All in all, this is a place you will keep coming back for more.
Address: Küçükyalı, Cumhuriyet Cad. No: 2, Istanbul 34840, Turkey
This legendary steakhouse is famous in Turkey and worldwide. Maybe you already know why. It's because of its owner, Salt Bae. This guy shot to fame on the internet for his art of cooking and preparing meat. We'll never forget his iconic way of sprinkling salt on the steak. The place has several branches in Istanbul and world-over.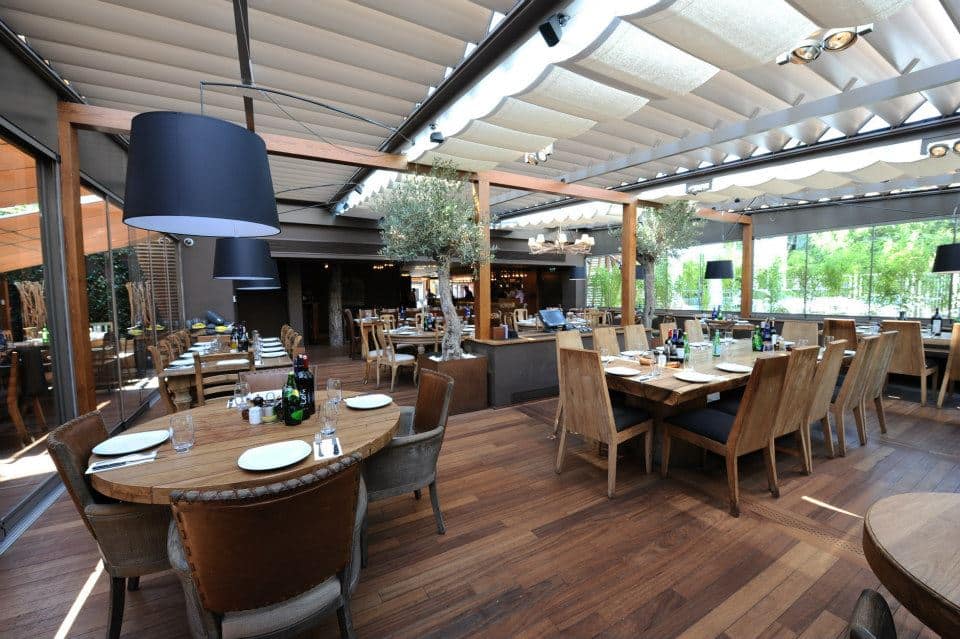 They offer dishes made with beef and lamb. The menu consists of starters, salads, meatballs, fillets, steaks, desserts and special Nusr-Et Burgers. Dining here is a worthy experience. That's the reason we included it on this list of best restaurants in Istanbul! It's full during rush hours, therefore book ahead.
Address: Nispetiye Caddesi No: 87 | Etiler, Besiktas, Istanbul 34337, Turkey
This swanky restaurant is in a penthouse on a 19th-century Misir building. The views from up here are breathtaking. They offer glimpses across the Bosphorus Strait to the Hagia Sophia all the way out to the Sea of Marmara.
The restaurant has on offer equally top-notch food. For lunch and dinner, there is the best mix of traditional Turkish cuisine with international influences. There is also a great wine selection.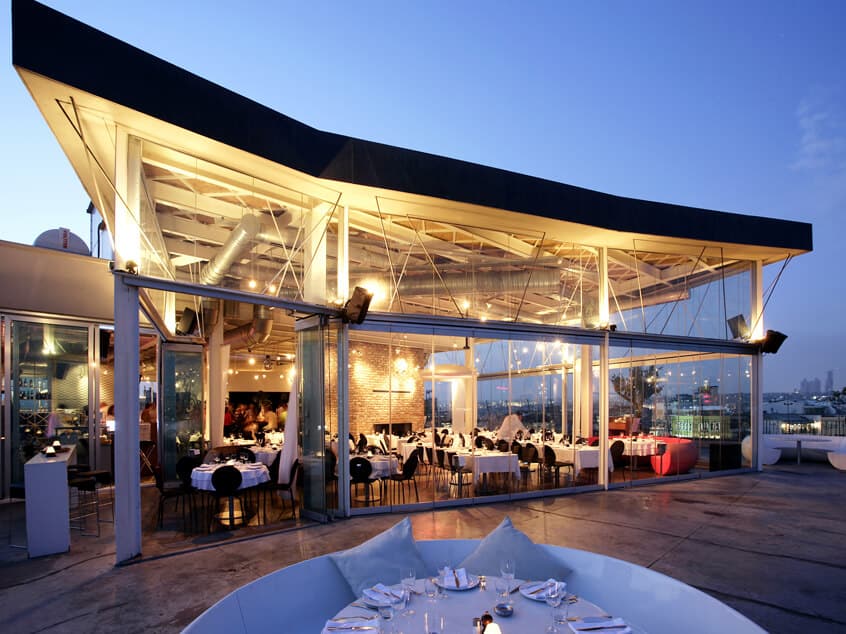 Moreover, the place turns into Club360 come weekends (after 22:00 hrs). They host talented DJs upping their musical groove and live performances. It features three connected areas- 360Bar, Lounge Bar and Fire Bar. Visiting here thus offers a holistic and remarkable experience for the guests.
Address: Tomtom, Misir Apt., İstiklal Cd. No:8 D:163, 34433 Beyoğlu/İstanbul, Turkey
This chic rooftop restaurant on the top floor of Besiktas Plaza. It has been a firm favorite since June 1997, when it opened. It offers unmatched views of the Bosphorus in an elegant ambiance with great food.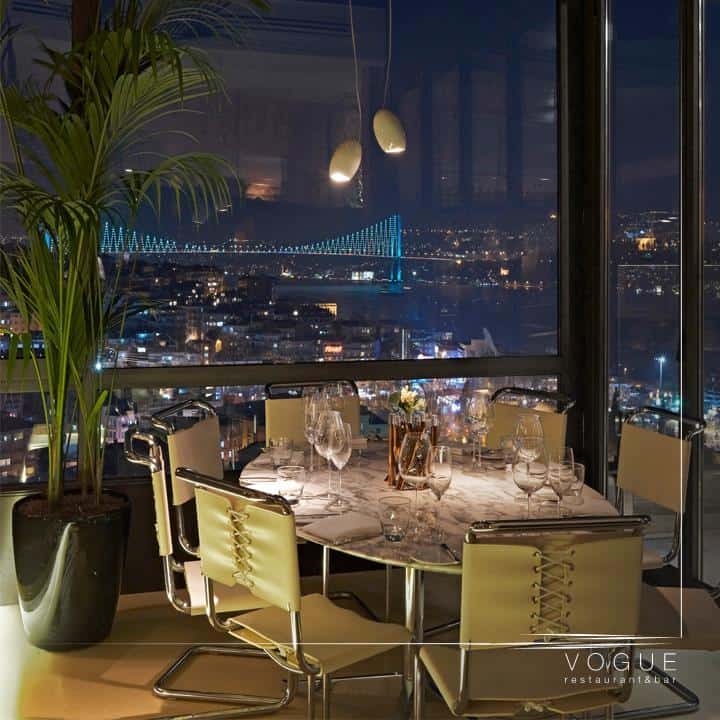 The sushi bar is the preferred choice along with appetizing selections of fusion Turkish, global and Mediterranean cuisines. Also, others prefer the bar since it has a range of molecular cocktails along with an extensive selection of selective cigars to choose from. An open buffet breakfast is available from 10:30- 16:00 on Sundays offering Turkish and international alternatives. We recommend having reservations since this is one of the most popular and best restaurants in Istanbul.
Address: Vişnezade, Akaretler Spor Cad. No:92 D:A BLOK, K:13, 34357 Beşiktaş/İstanbul, Turkey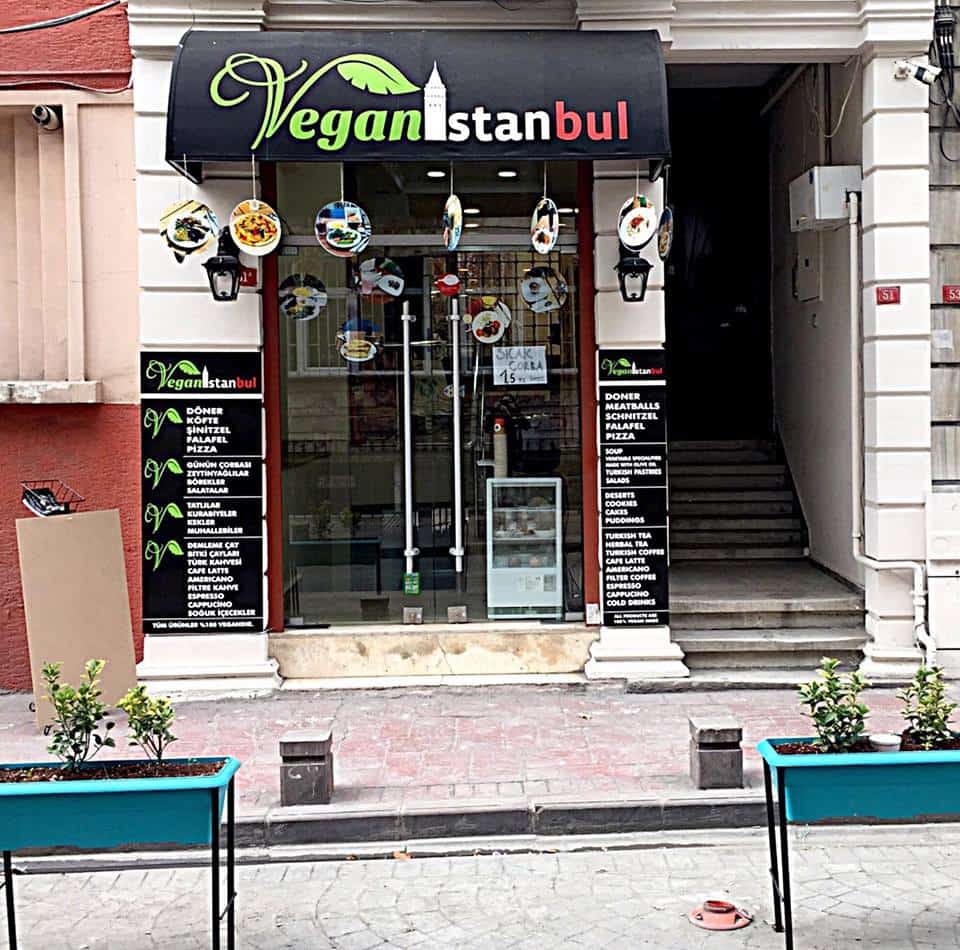 If you thought Istanbul is all about meat and kebabs you definitely have it all wrong. At Vegan Istanbul, all your assumptions will be put to a good rest. The place has a homely feel and offers a vegan, gluten-free Turkish style menu coupled with desserts and take-aways.
The preparations include homemade foods. Furthermore, the prices are affordable. They also sell various vegan products upstairs. In short, a great option for all vegan and vegetarian foodies.
Try their vegan lahmacun, İskender and chocolate cake. You will surely come back for more.
Address: Firuzaga Mahallesi Turkgucu Caddesi No 51/A, Beyoglu Cihangir Istanbul, Istanbul, Turkey
9) Zencefil (Vegetarian/ Vegan)
Zencefil is the oldest vegetarian/vegan cafe in Istanbul. No wonder the place has got a loyal following of regulars. Its interior is comfortable and stylish. The place has a grassed courtyard and a vivid color scheme. In addition, there are options for vegetarian and vegan foodies. Most importantly, everything is 100% freshly homemade.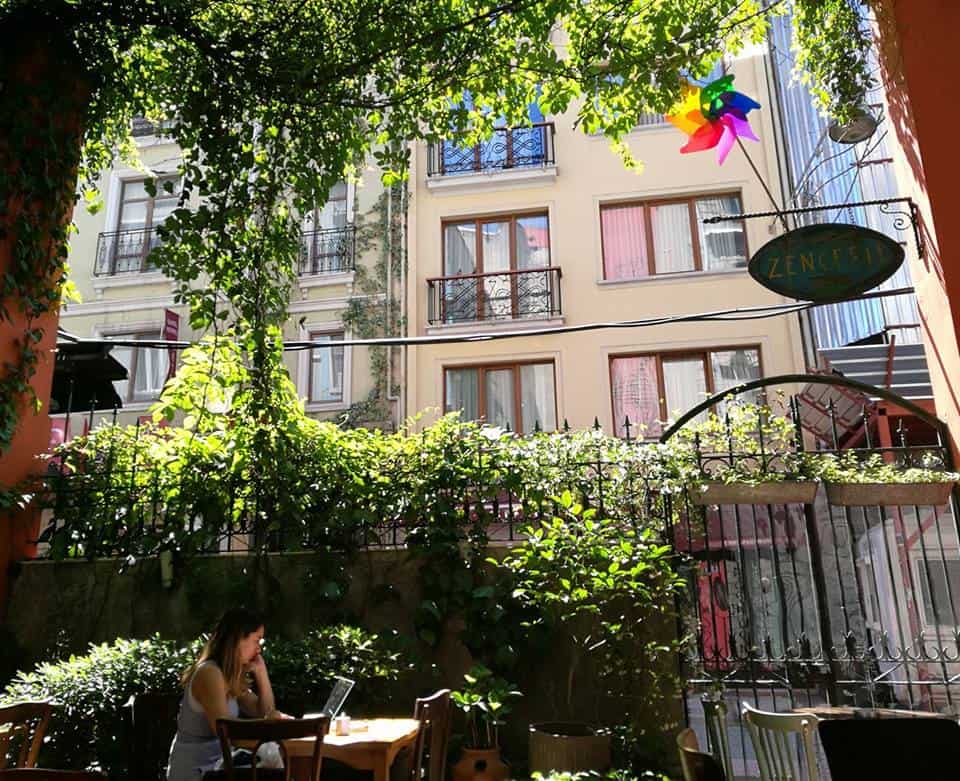 The main entrees, soups, salads, etc change daily. Sample dishes of quiche with leeks, stuffed dry aubergine and green lasagne along with desserts are available. The menu has vegan and vegetarian options that you can easily identify.
Zencefil translates into 'ginger' in Turkish- unsurprisingly the cafe makes its own ginger beer and ginger ale. Try Ginger lemonade and vegetarian lasagne, while here. All of this makes Zencefil one of the best restaurants in Istanbul.
Address: Şehit Muhtar, Kurabiye Sk. 8-10/A, 34435 Beyoğlu/İstanbul, Turkey
This vegan restaurant with top ratings is in Nişantaşı. Locals and tourists alike love it! The offers they have are very creative vegan versions of Turkish dishes. Also, everything is home-made! Try dishes like the vegan sandwiches, the cashew cream cheese, and vegan kebaps. And, if you're not full yet, have some avocado mayonnaise along with lahmacun, döner, manti, and toasted vegan bread. To sum up, all the dishes are a delight to the palate.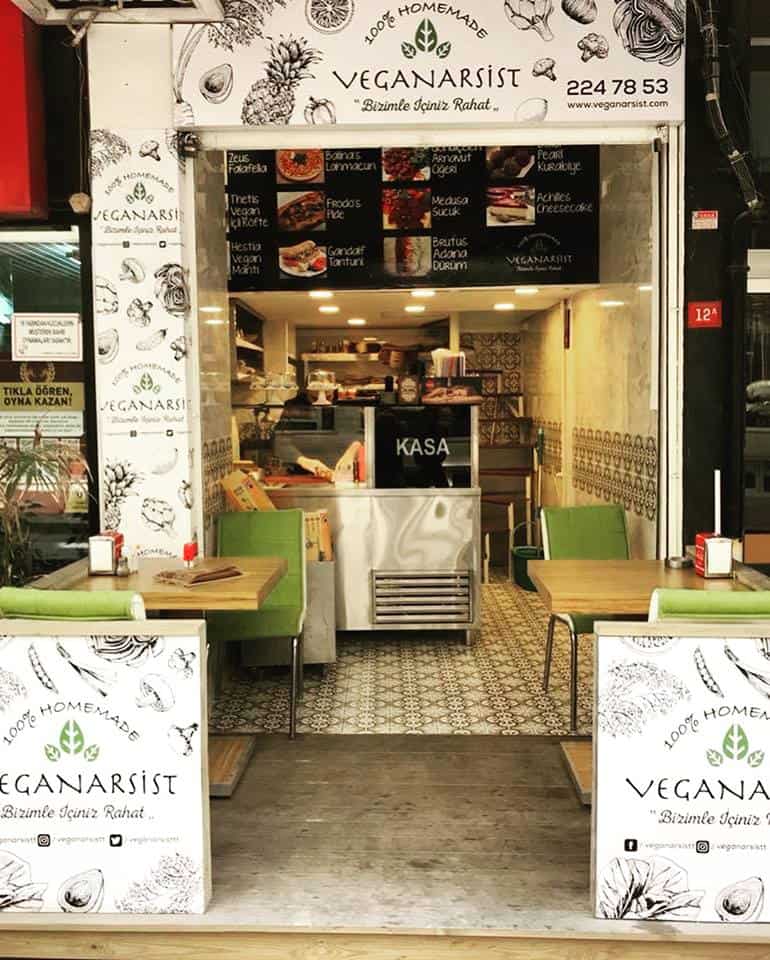 Order anything here from soups to salads to desserts, you won't be disappointed. The menu has a lot of options, so all the choices will spoil you! A must-visit for vegans and vegetarian folks. In conclusion, this place must be on your list. Above all, this is one of the best restaurants in Istanbul.
Address: Halaskargazi, Nisantasi, Goldsmith Irfan Sk. No: 19 / A, 34760 Şişli, Turkey
Have you had your fill at best restaurants in Istanbul yet? Do let us know in the comments how did you find them 🙂