Home » Food-Restaurants » Top 10 Vegetarian Restaurants in Jakarta, Indonesia
Indonesia is an archipelagic nation… it has approximately 6,000 populated islands! Imagine the richness of that culture. Indonesia has more than 300 ethnic groups, this is what makes the country a place you have to visit and experience. Apart from all the things you can see in Indonesia, you have to try their food! As you can imagine, Indonesian cuisine is a reflection of the multiculturality of the nation.
Jakarta, the capital of Indonesia, is a great destination for food lovers and a great place to experience the rich Indonesian cuisine. Also, it's a place where you can experience how foreign influences have changed, adapted, and merged to create a new cuisine. Like any big city and gastronomical capital, Jakarta also offers a wide range of options for people with special diets. In this post, we tell you all about vegetarian restaurants in Jakarta.
Enjoy this foodie's paradise!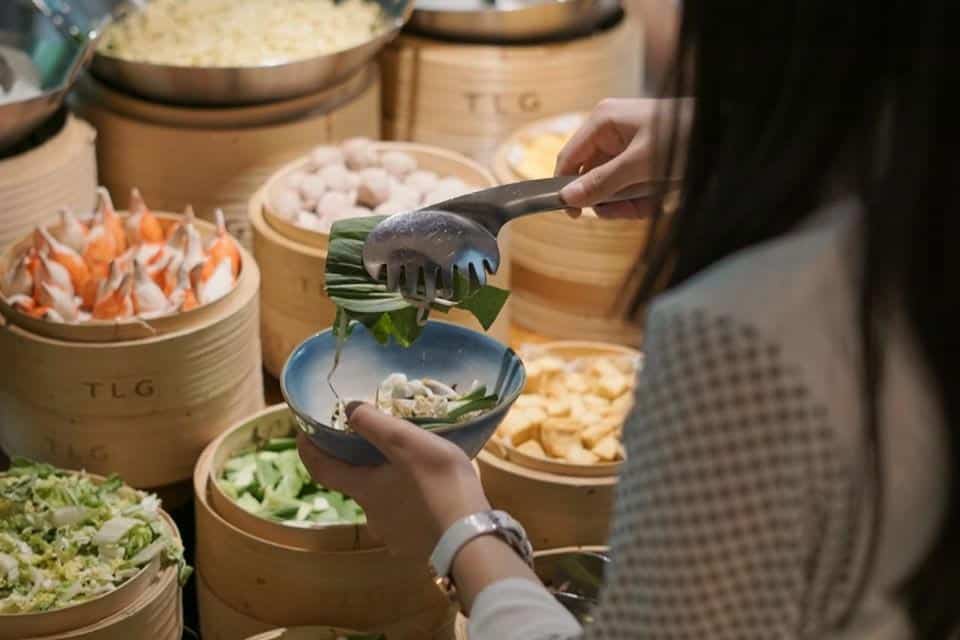 This restaurant is a pool for foodies to gather together and enjoy delicious meals at decent prices. La Brasserie serves vegan-friendly, gluten-free meals and all the dishes are Halal. What's great about this place is that it offers a wide range selection in cuisines that include Indonesian, Western, Asian, and Arabi. Although this restaurant is famously known for its salami, pastrami, and pepperoni, it has a big list of salad options. The buffet is SO worth it!
The vibe is casual and you'll see locals enjoying good meals at any time. The restaurant is in the heart of the city, so you'll have no problem getting there. It's one of the best options for vegetarian restaurants in Jakarta!
Address: Jalan Jenderal Sudirman Kav 18-20, RT.10/RW.11, Karet Tengsin, Jakarta Pusat,
DKI Jakarta
Price Range: $$$
2) Loving Hut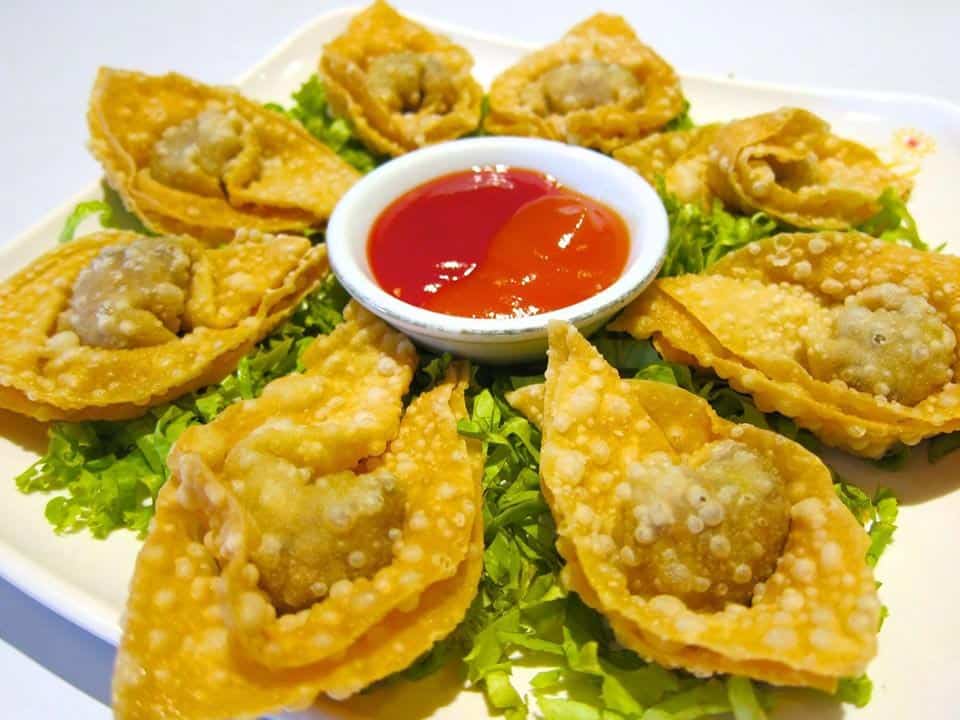 Loving Hut specializes in Asian and Indonesian cuisine. It can also be found in other countries, such as Brazil or Spain. This restaurant is the go-to place for all locals (and tourists) due to its vegan-friendly options. The combos in Loving Hut are super popular! Our suggestion would be to go for the Rendang mixed broccoli and veggies combo or the tofu and rice one. These options, besides having good portions and being delicious, are super cheap! You'll pay approximately $2 USD for them!
To get to their most popular location, go to Lotte Shopping Ave. Mall, it's inside!
Address: Kav 3-5 JL. Prof. Dr. Satrio | Ciputra World 1 Lotte Shopping Ave Mall – Food Avenue
#09 lt. 4, Jakarta, Indonesia
Pricing: $$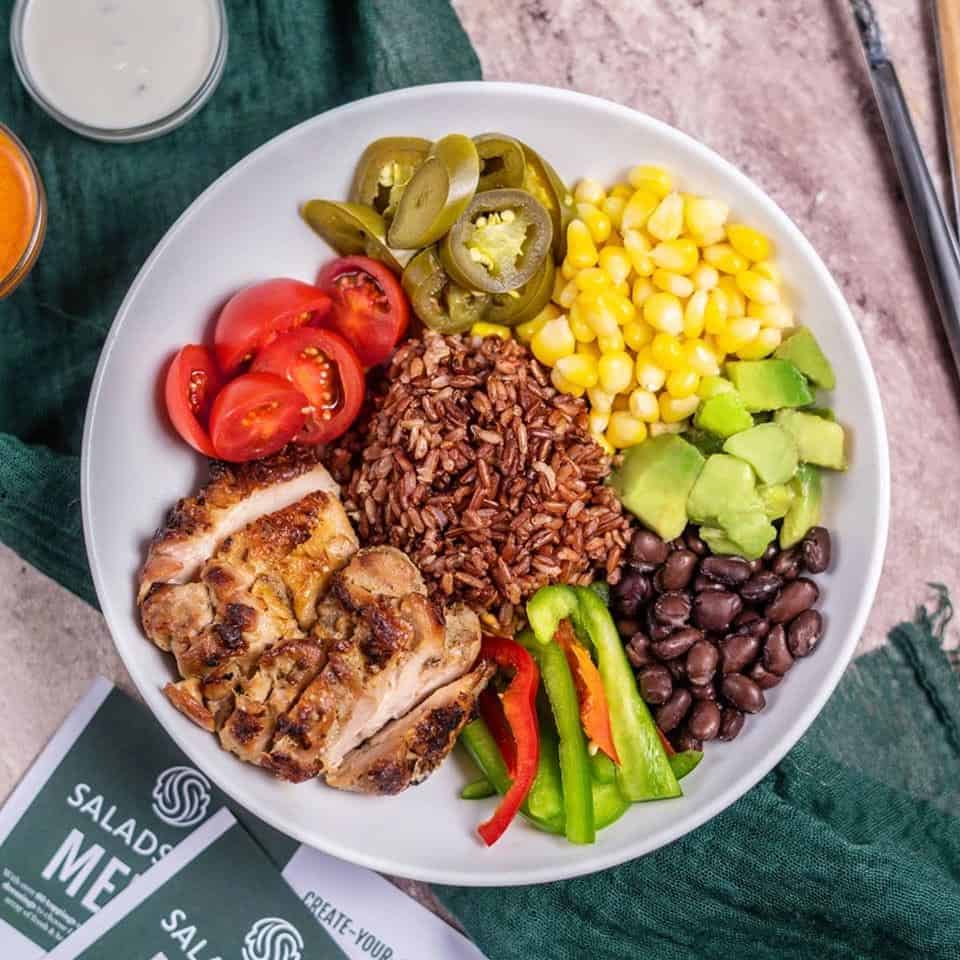 What if we told you that every ingredient here hasn't been out of the earth for more than 72 hours? Everything you eat here is guaranteed to be fresh! Everybody here knows the source of the ingredients and they believe everybody has the right to know it. The goal of this place is to be conscious of how we eat and how we produce it. But, besides that, it's delicious! Of course, the ingredients being super fresh helps… but also the variety and ways you can mix them.
SaladStop! offers salads (of course haha), wraps, quinoa bowls, protein bowls, and even create-your-own options. In their menu, you can know how many calories your eating, also. Even though it might feel like just a fast-food chain, SaladStop! is much more than that. This is a stop you have to make if you're looking for a great vegetarian restaurant in Jakarta.
Address: Senayan City, Lower Ground, Jl. Asia Afrika No No.Lot 19, RW.3, Gelora,
Tanah Abang, Central Jakarta City, Jakarta 10270, Indonesia
Pricing: $-$$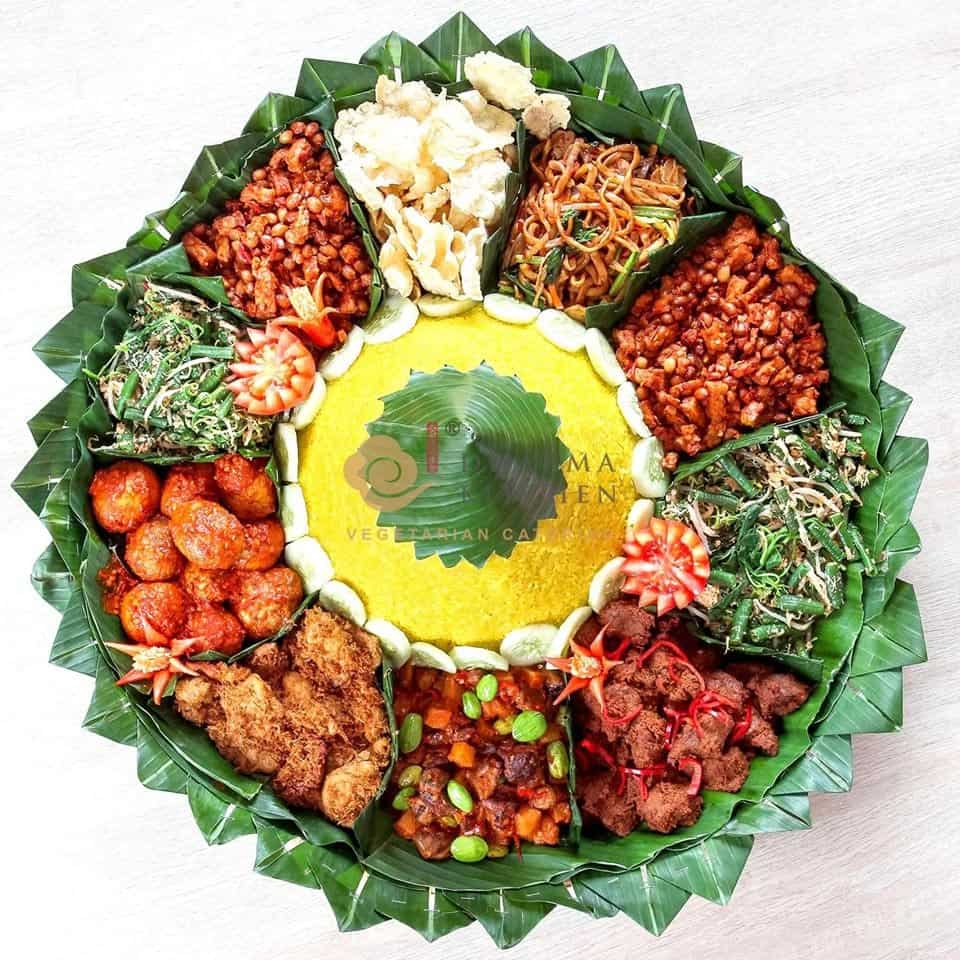 Make sure to visit this place that serves mouth-watering food! Dharma Kitchen is famous because they serve Indonesian vegan food. It is one of the best-rated restaurants in Jakarta in terms of food taste, quality, and service. This restaurant serves various Asian, Western, and Chinese dishes. The best part? They are all vegetarian and vegan dishes!
Order the Cakwe Asam Manis, Kwetiau Goreng Malaysia, or the Sapo Tahu Asin Wangi to have their best dishes. For dessert, have a traditional Indonesian one like Es Teller or Es Durian. The menu is also marked for dishes that have eggs or are spicy.
Address: Jalan Pluit Kencana No.110, RT.16/RW.7, Pluit, Penjaringan, RT.4/RW.6, Pluit, Kec. Penjaringan, Kota Jkt Utara, Daerah Khusus Ibukota Jakarta 14450, Indonesia
Pricing: $$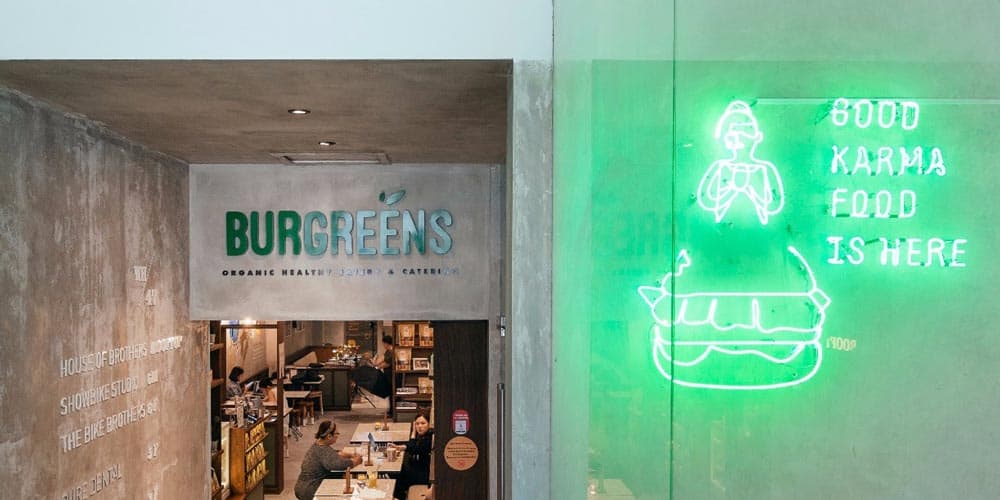 As the name goes, this restaurant is strictly and purely vegan. For all the vegan lovers out there
a big shoutout not to miss this place! The menu has a lot of options, from smoothie bowls (check out the Pitaya bowl) to western dishes like burgers and hot dogs. Have a shake or a pressed juice, this place has everything! You can even buy snacks for later. So yes, if you're looking for a vegetarian restaurant in Jakarta, make sure to check Burgreens out.
With the most helpful and welcoming staff, every food lover and every tourist would love to visit this place for the most satisfying meal.
Address: Jln. Flamboyan Raya no. 19 | Across Darmawangsa Square, Jakarta 13460, Indonesia
Pricing: $ – $$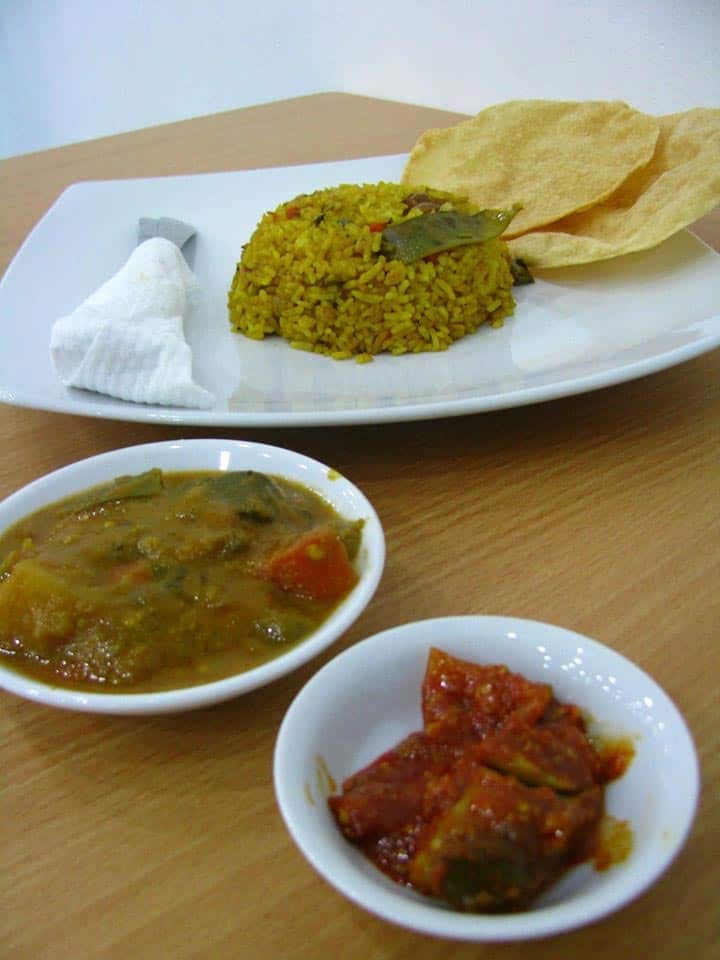 This is some of the best vegetarian food you can get in Jakarta. It'll leave you spellbound, your taste buds will be craving for more. Waytuki Vegetarian is famous for its Indian and Asian cuisine. What's better is that they've upped the game by mixing different ingredients in unexpected ways. Try the samosa with dip chutney or the basmati rice varieties. But, if you want the best of the place, order the idli!
The service is super fast and the staff is very friendly.
Address: Jl. Pintu Air Raya No.28, RT.6/RW.1, Ps. Baru, Kecamatan Sawah Besar, Kota Jakarta Pusat, Daerah Khusus Ibukota Jakarta 10710, Indonesia
Price Range: $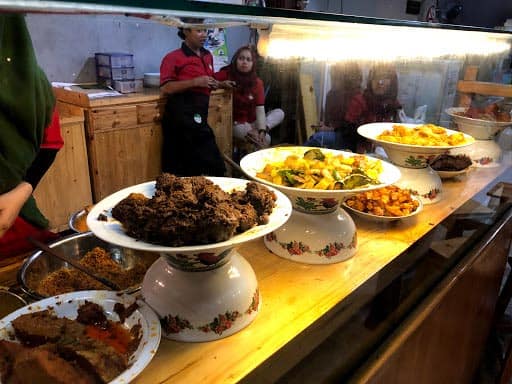 Known for serving red rice, tempeh, tofu, and mixed vegetables. This restaurant is perfect for those looking for healthy options when traveling! Namy House specializes in Padang cuisine, which is the cuisine of the Minangkabau people of West Sumatra in Indonesia. This cuisine is particularly tasty and it's famous for its use of coconut milk and spicy chili in its preparations. This place is perfect if you want to try it!
If you're not vegetarian, you won't miss the meat in the dishes… you won't even notice they don't have it! The prices are cheap and portions good. It's worth a try!
Address: Jl. Kusuma Blok C1A no.16 (Sebelah RM Acin Vegetarian, RT.10/RW.9, Wijaya Kusuma, Kec. Grogol petamburan, Kota Jakarta Barat, Daerah Khusus Ibukota Jakarta 11460, Indonesia
Price Range: $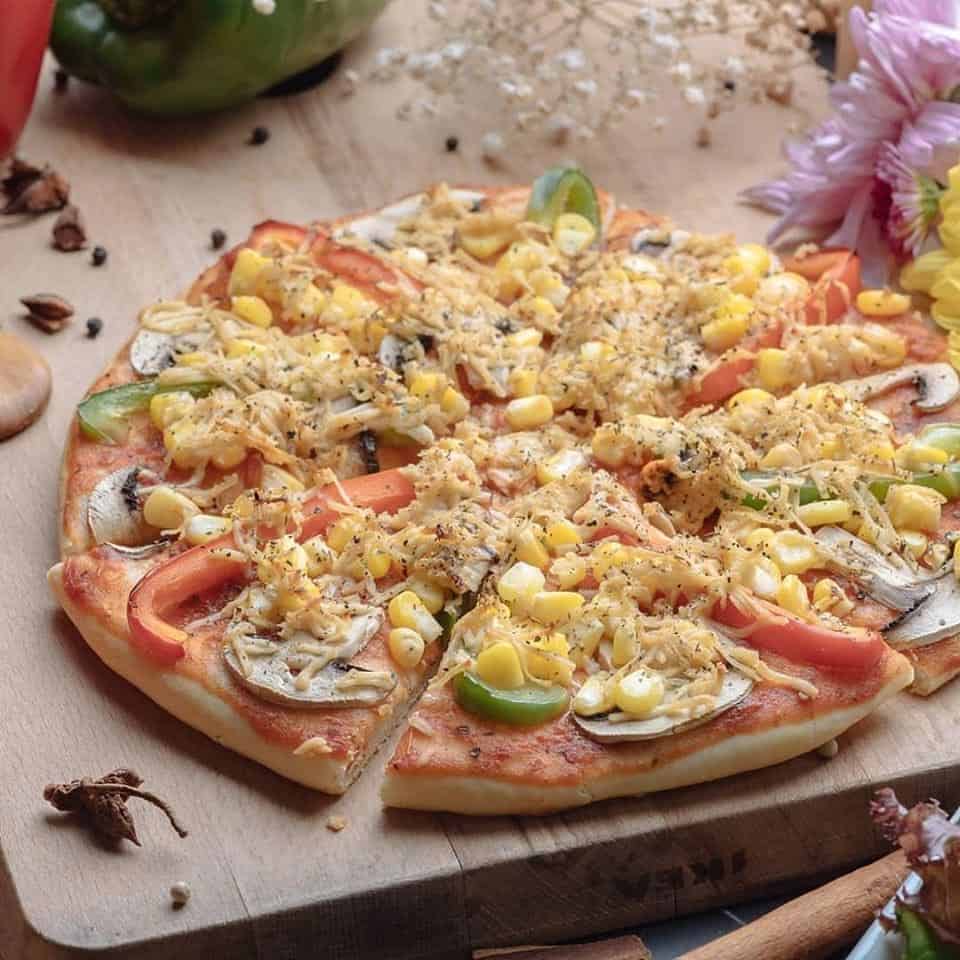 Well, they say Coffee can bond two people together over a discussion. That said, apart from creating memories, in Fortunate Coffee you can have extremely delicious and mouth-watering vegetarian food. The dishes mix features of the local cuisine with iconic dishes. For example, you can have Indonesian cuisine inspired pasta. Also, try the Chinese Hainan Rice, and desserts. Oh, and you can have good soy-based lattes in the meantime. Also, since this place is so comfy, it's a go-to destination for digital nomads working.
Address: Jl. Tj. Duren Utara 4 No.229B, RT.8/RW.3, Tj. Duren Utara, Kec. Grogol petamburan,
Kota Jakarta Barat, Daerah Khusus Ibukota Jakarta 11470, Indonesia
Pricing: $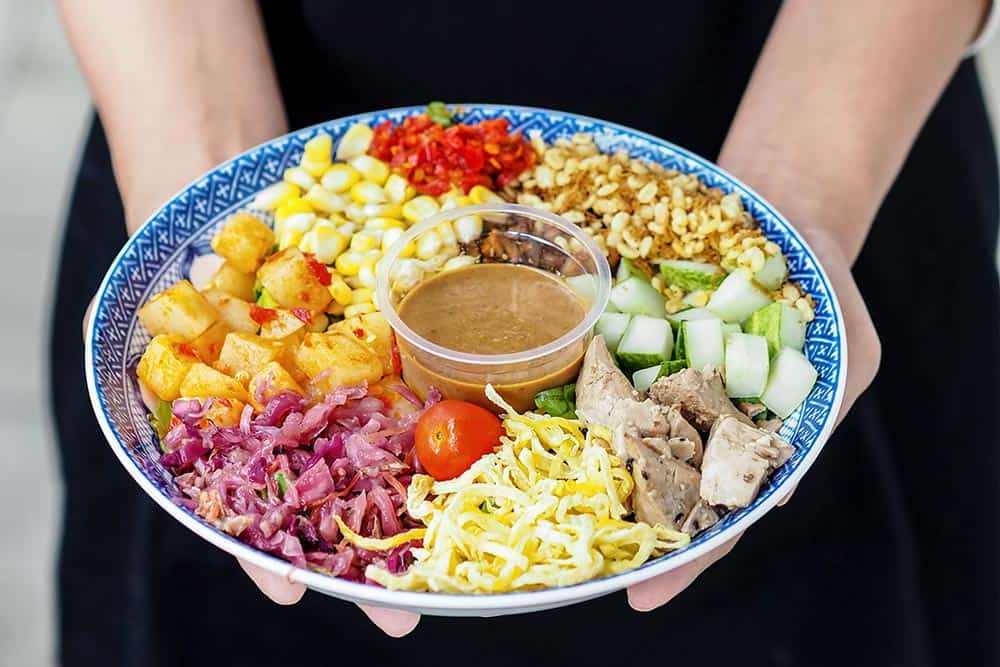 Another amazing restaurant for salad lovers with loads of vegetarian options to choose from.
Embarking the local flavors into this bowl of salad which mesmerizes every vegetarian lover, it is
more like a foodie paradise of its own. The ingredients of the salads are locally sourced, so expect rich and fresh flavors. Eating here is not just about having delicious meals but about learning how to eat better and be conscious of it.
Here, you'll be able to eat salads, warm bowls, and snacks. Furthermore, you can create your own bowl or salad! Visiting Jakarta? This place is not to be missed for a healthy and satisfying meal.
Address: Central, Jl. HOS. Cokroaminoto No.78, RT.2/RW.5, Menteng, Kec. Menteng, Kota
Jakarta Pusat, Daerah Khusus Ibukota Jakarta 10310, Indonesia
Pricing: $ – $$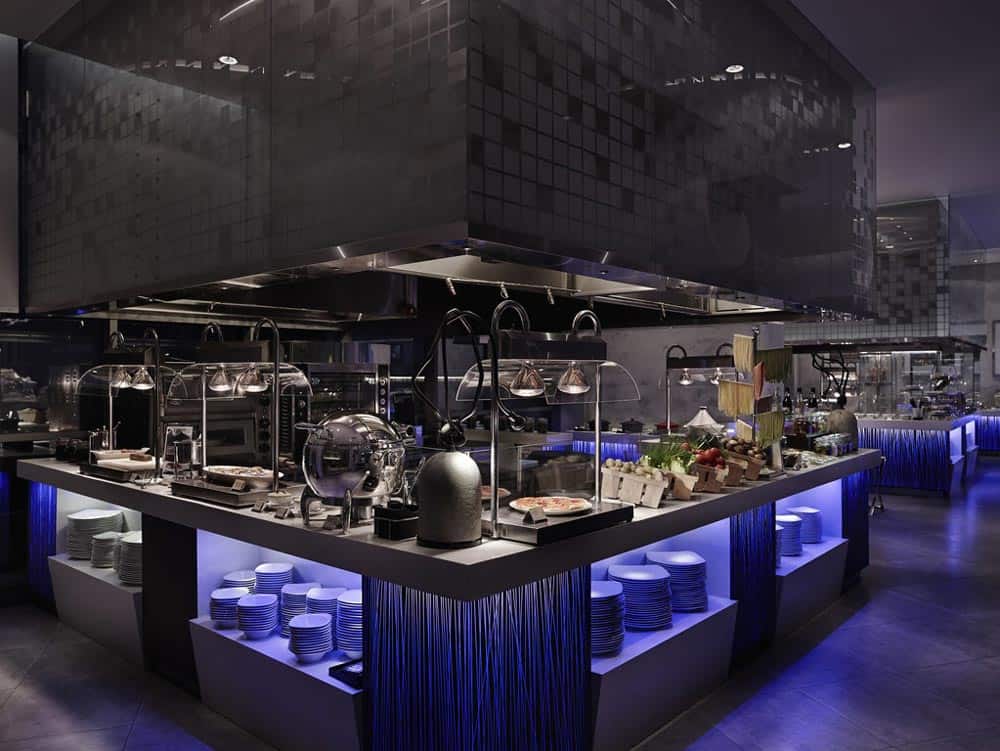 With state of the art design and welcoming ambiance, this is a go-to restaurant for all travelers and
tourists across the globe, visiting Jakarta. This place is situated inside Pulman Central Park. If you're celebrating something special, Collage All Day Dining is the perfect place to celebrate (but make a reservation first)! There are culinary specialists that serve you with diverse food. The most interesting part is that Indonesian culture is represented in the dishes they serve. This makes it a very rich experience! The amazing tastes of every dish will make you want to come back.
Address: Podomoro City Jl. Let. Jend S Parman Kav 28 RT.3/RW.5 Tanjung Duren Selatan Grogol petamburan Jakarta, RT.3/RW.5, Tj. Duren Sel., Kec. Grogol petamburan, Kota Jakarta Barat, Banten 11470, Indonesia
Pricing: $$ – $$$
Where will you have your next vegetarian meal in Jakarta? Let us know in the comments!
Remember to read our other food guides for more guides like this one.