Home » Kids » Santiago with kids – 10 things to do
Santiago, the leafy capital of Chile surrounded by the snow-capped Andes and the Chilean Coast range makes for an ideal get away with your loved ones. Santiago with kids is fun as the city offers great kids-friendly activities. The capital of Chile also has great vegetarian-friendly restaurants. This is a perfect place to have a great family vacation.
Also with the many things to do in Santiago, the kids will enjoy its amazing outdoors, many parks, diverse flora and fauna and various other adrenaline pumping fun activities.
So what you still waiting for?! Pack your bags and set off on this amazing vacay! Happy travels!
1) Visit Fantasilandia, amusement park in Santiago with kids
Established in 1978, this amusement park lies in the heart of Santiago. The park has good mix of fun and adrenaline pumping activities for the entire family. There's a special Kids' Zone with attractions aimed at the little ones, Family zone, adrenaline rides, and haunted house trips along with various competition games.
Munch on completos or mote con huesilllo, alongside rides that blare the música Chilena. Children will especially love the Pirates of Caribbean, raptor rides and the haunted house trip. So you can easily spend a whole day here soaking in a typical Chilean atmosphere, having fun.
Address: Avenida Beaucheff, Parque O'Higgins, Santiago, Región Metropolitana, Chile.
For bookings see Fantasilandia website.
If your kids love science, be sure to add a place that will satisfy their interior little scientist. This prominent science museum boasts of many interactive exhibits for children and young adults. No wonder the museum's motto goes- 'place where everyone goes back to being a child.' Here the science is really at its best.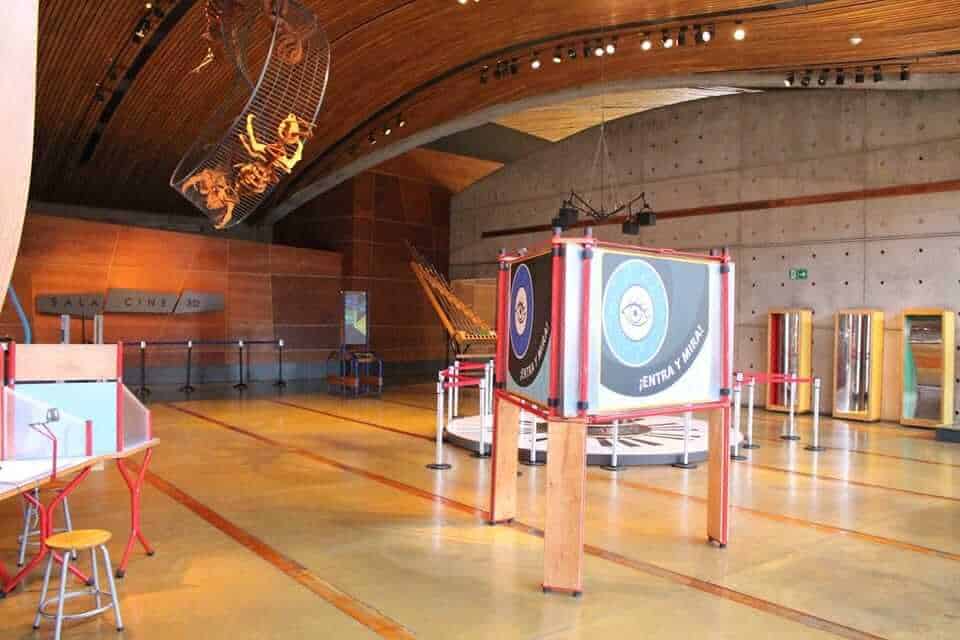 The museum features many sections as- Art and science, robotics, mining, fluids, neurozone, genes, light, the universe tunnel etc with more than 350 interactive modules. Various activities for children here are thus not only entertaining but also educational. Permanent sections include- robotics, the construction, print and a 3D cinema. Museum is surrounded by a park where you can enjoy the interactive sculpture Los Penetrables, a playground and the Musical Garden. They have an on-site restaurant and cafeteria.
Address: Av. Punta Arenas 6711, La Granja, Región Metropolitana, Santiago 8780999.
For more information see MIM website.
3) Unleash the inner artist in Kids at Artequin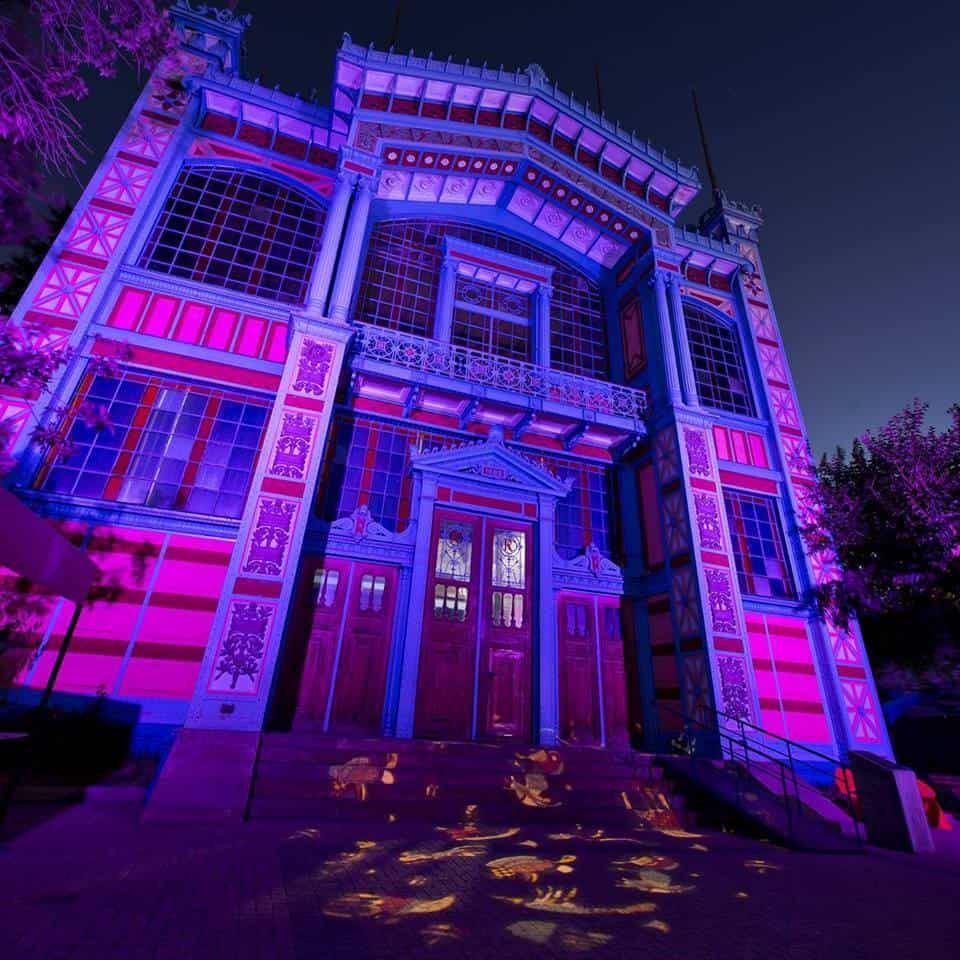 At this artsy hands-on museum children can get good opportunity to indulge in educational experiences through various art exhibits & creative workshops. The museum is situated in the Paris Pavilion in front of the Quinta Normal Park. The works exhibited are replicas of famous paintings and sculptures are reproductions. Copies of paintings are hung at kid level by art genre. Portraits include- the Mona Lisa, Andy Warhol's Marilyn Monroe and many others.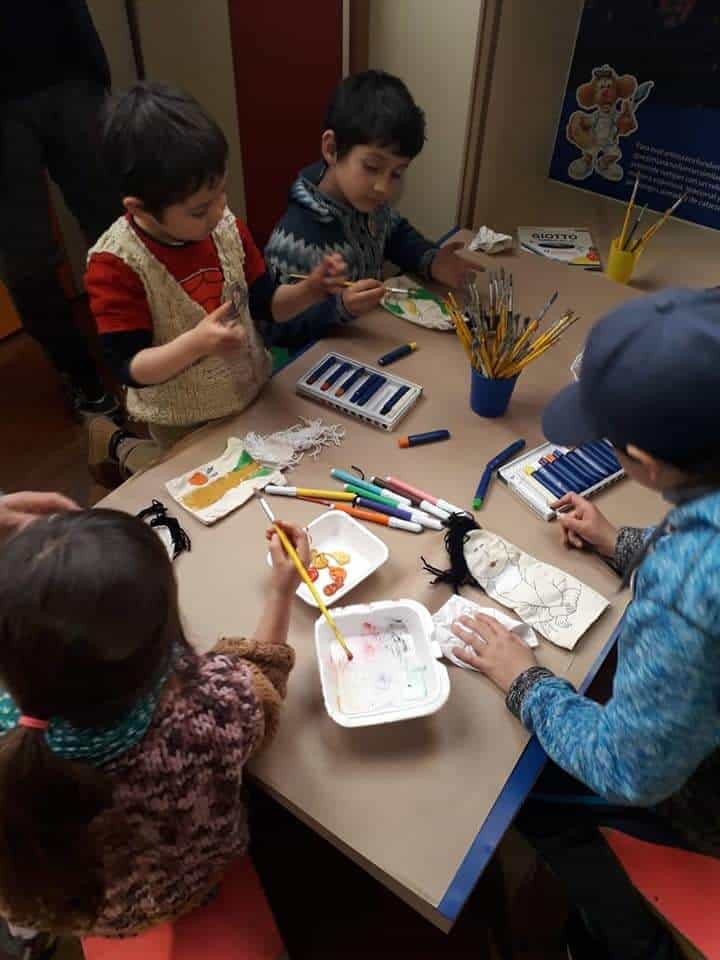 Children here can make their way along hoards of brightly colored materials, dress up as their favourite artist or get indulgent and creative with building blocks and collages. Architecture of the building is impressive, making the visit all the more worthwhile. The place remains closed on Mondays.
Address: Portales 3530, Santiago, Estación Central, Región Metropolitana.
For more information see Artequin website.
The park located in the commune of Recoleta is almost one hectare designed entirely for children. The place featuring a huge outdoor playground with hamster maze of slides, ramps and games can be a good way to get children's energy out.
Kids can happily jump, climb and play to their hearts content here. You will find tree houses, toboggan slides, climbing nets, swings, an interactive fence and paths lined with beautifully maintained gardens here.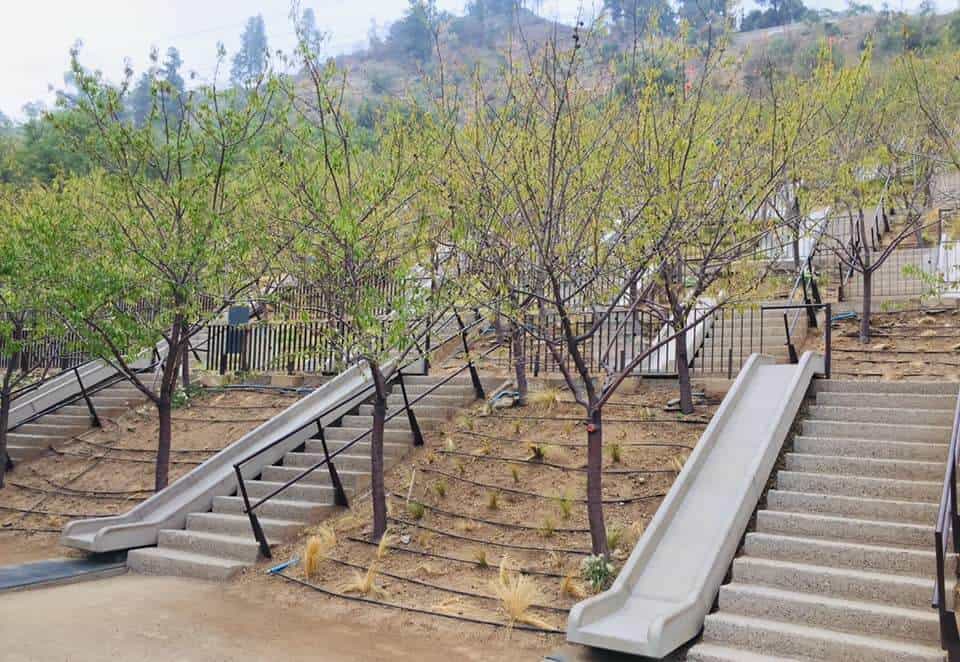 There are waterballs to cool off all that sweat of playing. A free funicular takes you up the hill to the highest point for some amazing views. The park also has an amphitheater where every weekend theater or puppet shows are hosted.
Address: Av. Peru 1001, Recoleta, Santiago.
Entrance (including funicular) is free.
5) Feel at the top of the world at Sky Costanera in Santiago with kids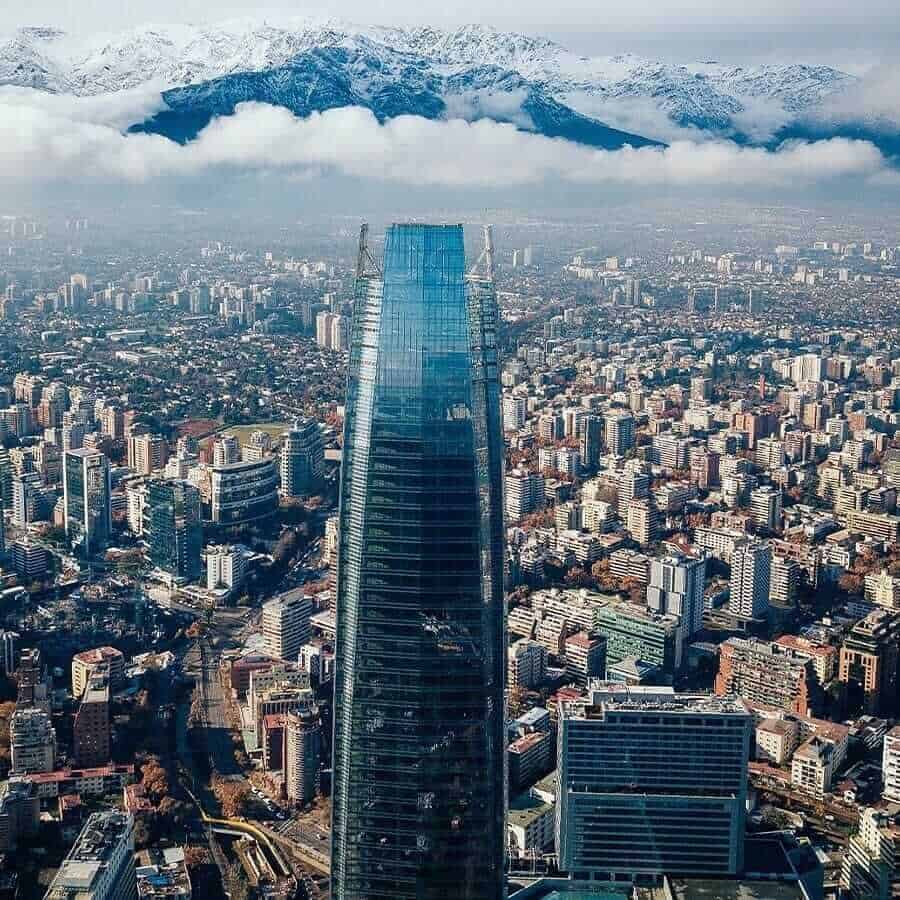 Gran Torre Santiago, is a 64-story tall skyscraper in Santiago, the tallest in Latin America (984 ft). At observation deck of Sky Costanera, in floors 61 and 62, you can enjoy 360° views of Santiago. The deck is the highest viewpoint in Latin America.
Super-speed elevators whisk you up at the top for a record-breaking speed of one floor per second. Both you and children will be amazed at the beautiful sights of the city from up above with the breath-taking Andes looming in the distance. For an even better experience visit at night when lights awash the cityscape.
Address: Mall Costanera, Andrés Bello 2457, Providencia, Región Metropolitana, Santiago.
For schedules and tickets see Sky Costanera website.
The Chilean skies are renowned for their quality and clarity at night times and many world-famous observatories are located here. So it becomes an ideal place to take kids for observation and learning. The planetarium hosts various exhibits, educational content on astronomy, universe, solar system etc.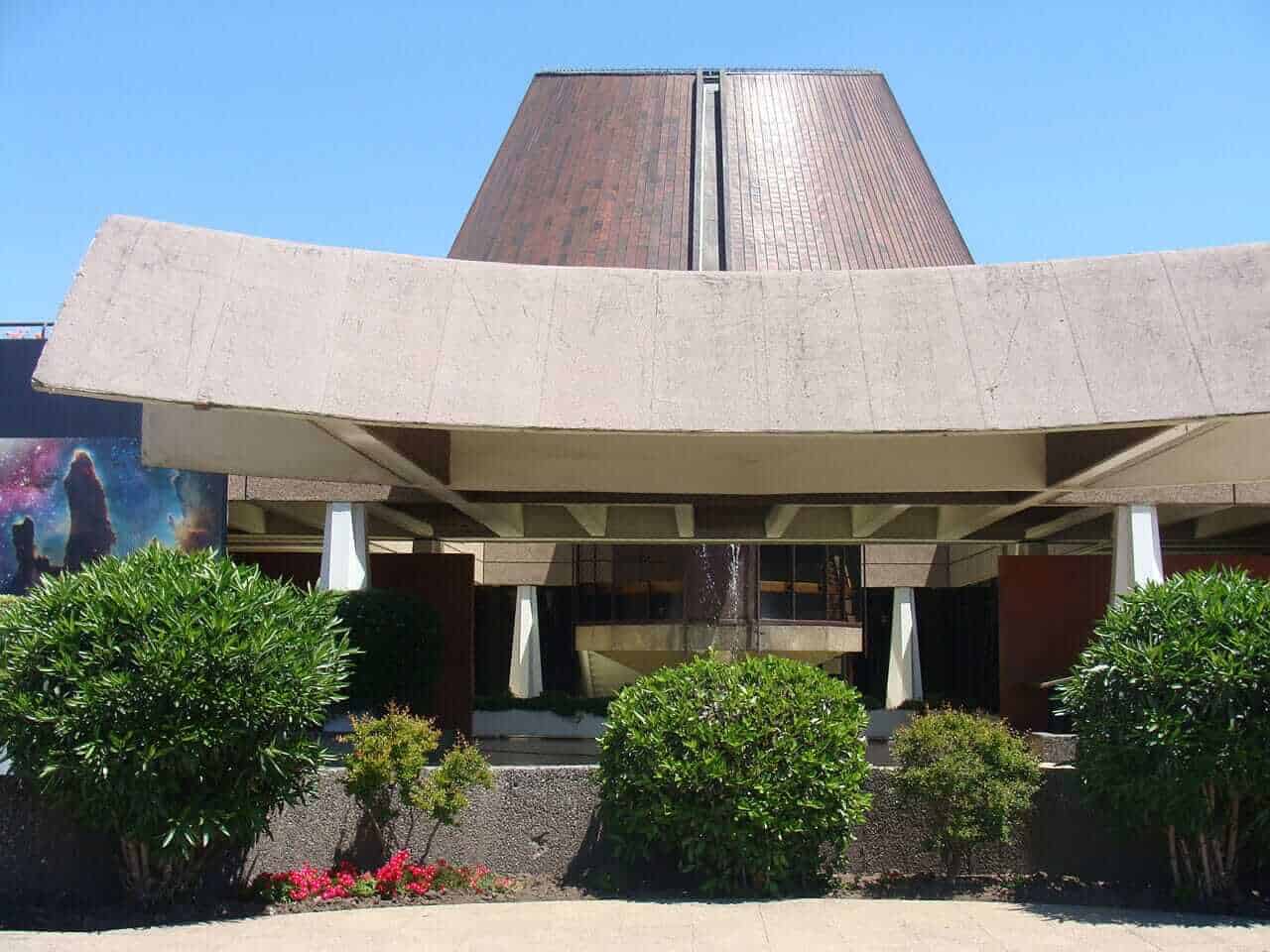 There's also an astronomical park where sculptural installations of astronomical contents, graphic exhibitions and a sector with picnic tables to rest are located. At FullDome (high resolution-4K images projected in 360 °) the viewers get to live a unique immersive experience.
Tickets are only sold for the same day and exclusively at their ticket office located inside the building.
Address: Av Libertador Bernardo O'Higgins 3349, Santiago, Estación Central, Región Metropolitana.
For more see Santiago Planetarium website.
This green oasis covering around 722 hectares is the largest urban park in Chile and one of the largest in the world. The park consists of two open-air pools: the Tupahue pool and Antilén pool. Both operate in the summer from November through March.The National zoo, a Japanese garden, Santiago forest and San Cristobal hill notable for its large statue of the Virgin Mary are all located here.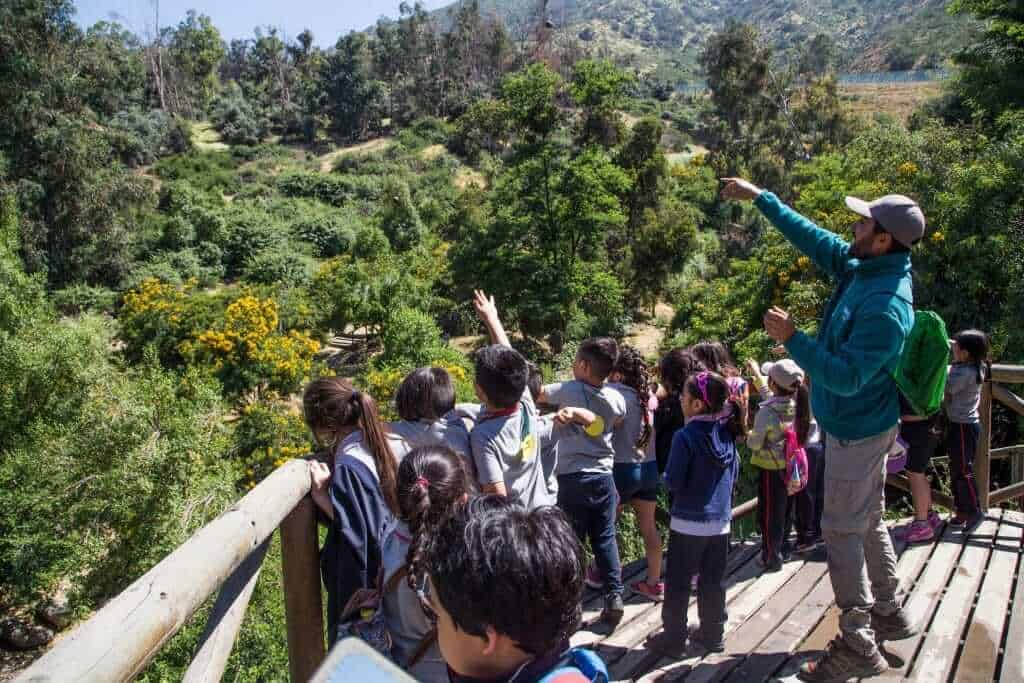 Children will especially enjoy the funicular ride (departing from Barrio Bellavista) and the cable car experience. An adventure park also features here. It is replete with suspension bridges, climbing wall, canopy, vacuum jump, zip-lines etc. for the young ones.
Address: Pío Nono 450, P 2, Recoleta, Región Metropolitana, Santiago.
For more information see Santiago Metropolitan Park website.
The MUI Las Condes is a fun futuristic place to take children to. It is the first interactive and audiovisual museum in the country, aimed at students and the general public. The museum seeks to create a unique experience to give life to history, science and culture through its advanced technology platforms (total of 13 rooms).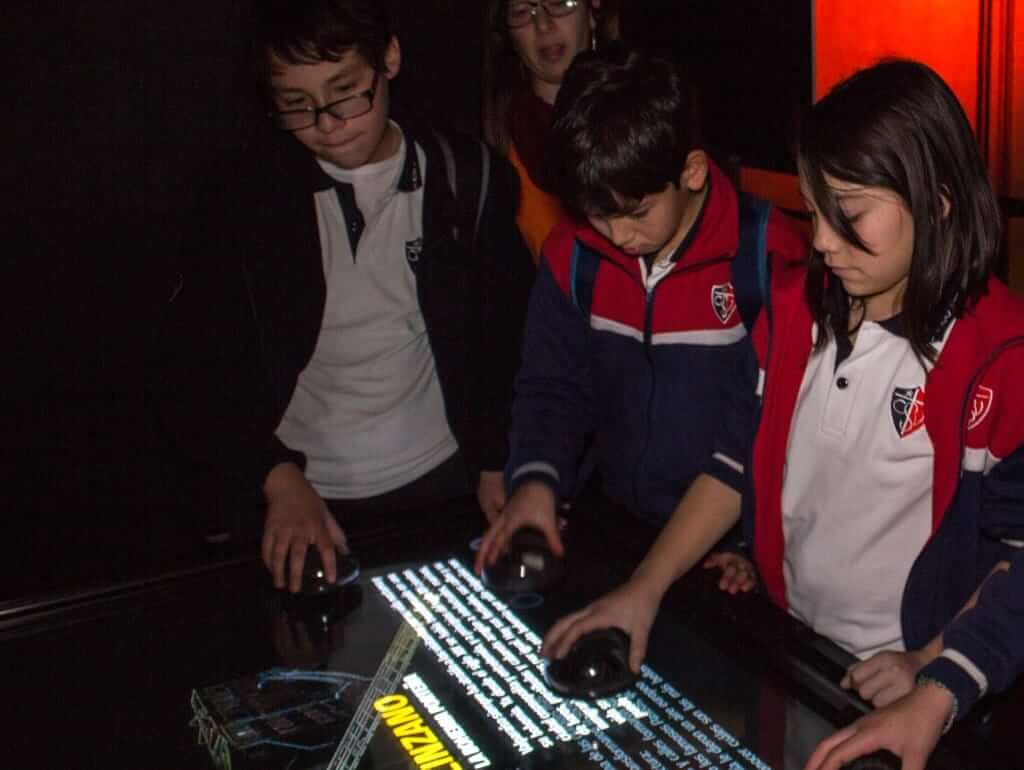 In addition, interactive modules, games, videos and applications with touch screens make for a holistic immersive experience. There's a room with 4D Cinema, large-scale projections, holograms and volume mapping experience. Visitors can access many activities throughout the year to complement the museum visit.
Address: Isidora Goyenechea 3400, Las Condes, Región Metropolitana, Santiago.
For bookings see MUI website.
This aeronautical & space heritage museum showcases aircraft halls, flight history exhibits along with a special Childrens' corner. The replicas and models of aircrafts are both civilian and military and there is enough information for kids and adults alike.
There is an aircraft selection from other countries as well as US Navy Kingfisher (first plastic airplane model ever built about 50 years ago) French Mysterie, B-26, and a reconnaissance version of an English Electric Canberra along with various collectibles related to aeronautics.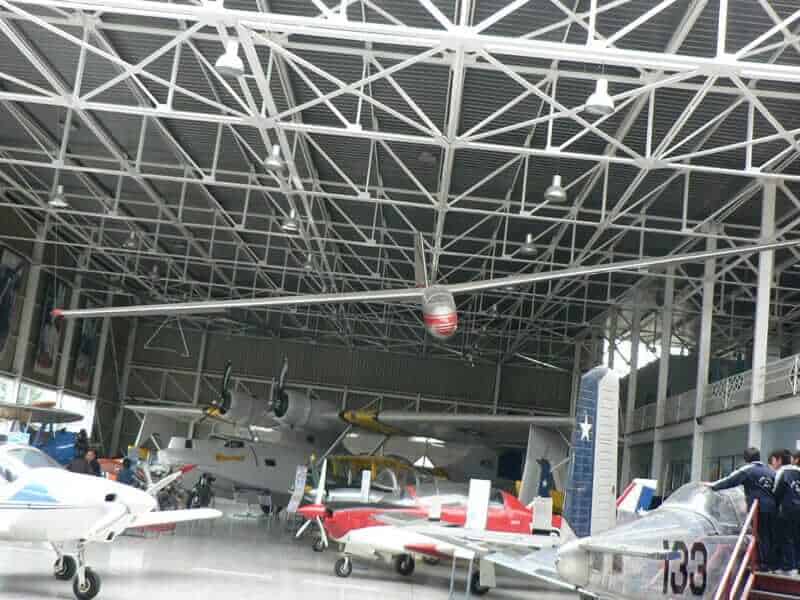 The kids play area with lots of open space outside can keep the little ones entertained, however no food and drinks are sold on-site, so pack accordingly. Self auto-guide of information is provided.
Address: Pedro Aguirre Cerda Avenue No. 5,000 (Former Melipilla Road), Los Cerrillos Santiago.
Hours: 10:00 – 17:00 from Tuesday to Sunday.
The entry is free.
For more visit National Aeronautical and Space museum website.
Buin zoo lies at about 25 minutes from Santiago (easily accessible by car, bus and metro) and is the largest and most modern zoo in Chile. It houses more than 2,500 animals of over 250 different species including the unique ones found in Chile as orangutans, pygmy hippos, leopard of snows etc.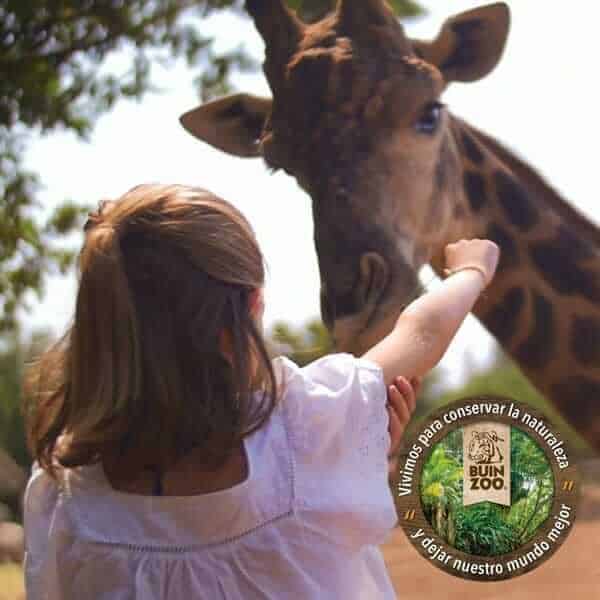 The extensive zoo is divided into geographical regions as- Andean zone, Amazon zone, European zone, Asian zone etc. It also features a space for nocturnal animals – reptiles and arachnids, along with an aquarium and a huge section for birds.
At Dino part of the zoo, children can get up close with gigantic replicas of various kinds of noisy animated dinosaurs while at Buin marino a great show of penguins and sea lions can be witnessed from a huge enclosure fitting about 900 people.
Kids will also be amazed to discover and experience various beautiful butterflies at the Tropical butterfly garden and most of these attractions come at no extra cost. So what's not to love, eh!
Address: Ruta 5, Buin, Región Metropolitana, Chile.
For bookings see Buin Zoo website.
Santiago is a very good city for kids, and is therefore a great place, when it comes to  – things and activities to do with kids and children in Santiago. Hope you have a great time at these places with your family.
And now since you are here, you might also want to check our guide to best vegan restaurants in the city Santiago.
Happy travels 🙂