Home » Kids » Amsterdam with kids – 11 things to do
Mark Peterson said 'The best education you will ever get is traveling. Nothing teaches you more than exploring the world and accumulating experiences.'  This is even more so of a truth as you travel in Amsterdam with family and kids. Amsterdam with kids is fun to explore and offers tons of amusement and fun activities for kids as well adults, for a perfect Amsterdam family vacation.
In 2013, UNICEF ranked Dutch Children as 'the happiest in the world', so not surprisingly it is home to hundreds of playgrounds and other child and kid-friendly activities
Amsterdam and kids go very well together, as they can bike their way around along the numerous bike paths spread all over the city.  Or satisfy their appetite for curiosity visiting various city museums/attractions. Or just chill alongside you in one of the numerous child-friendly cafes. So, it is Time to go Dutch, eh:)
The following low down provides a comprehensive list of Amsterdam attractions and kid friendly things to do in Amsterdam, (which they will absolutely enjoy..guaranteed!). Happy travels!
1) Visit ARTIS, Amsterdam's famous Zoo with kids
Artis, short for Natura Artis Magistra, is a zoo in the center of Amsterdam. It is one of the oldest zoos of mainland Europe. The place houses an amazing aquarium and a planetarium along with an arboretum and a fairly large art collection.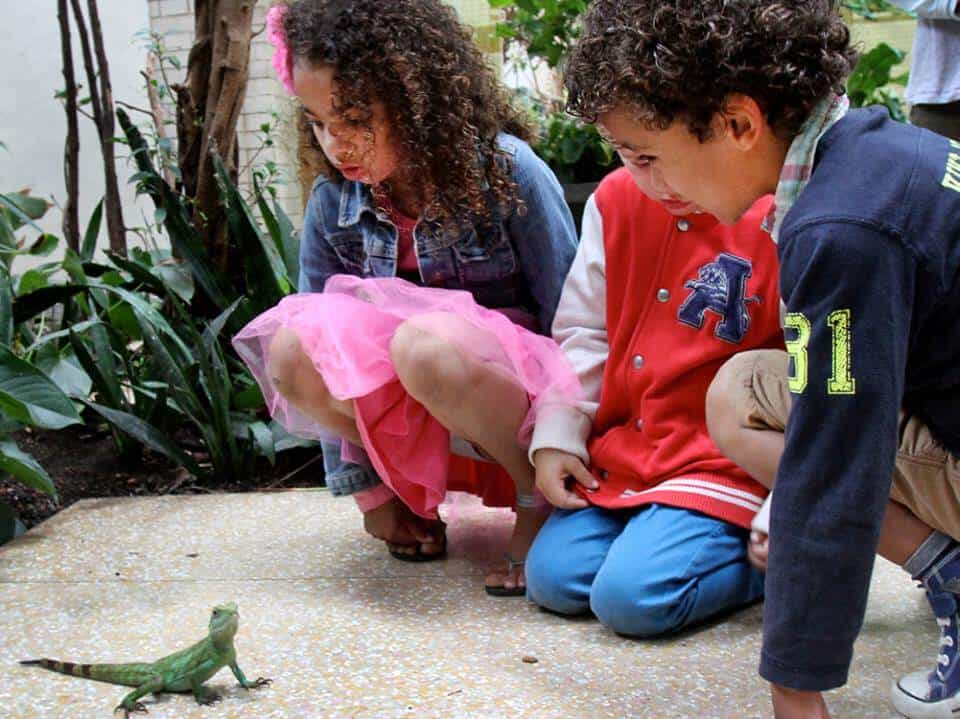 With so many things to keep the kids busy and fruitfully entertained, visiting Artis is truly a great experience for kids in Amsterdam. Animals, such as kangaroos, lemurs and a few species of birds walk freely around you and there are outstanding views to behold from every area. Because, there is so much diverse nature, beauty, butterflies, flora and fauna to look around, you can easily spend a day here. Let the kids discover the tiniest organisms at ARTIS-Micropia, the world's only microbe museum or be mesmerised by the species at Gorilla and Bird House.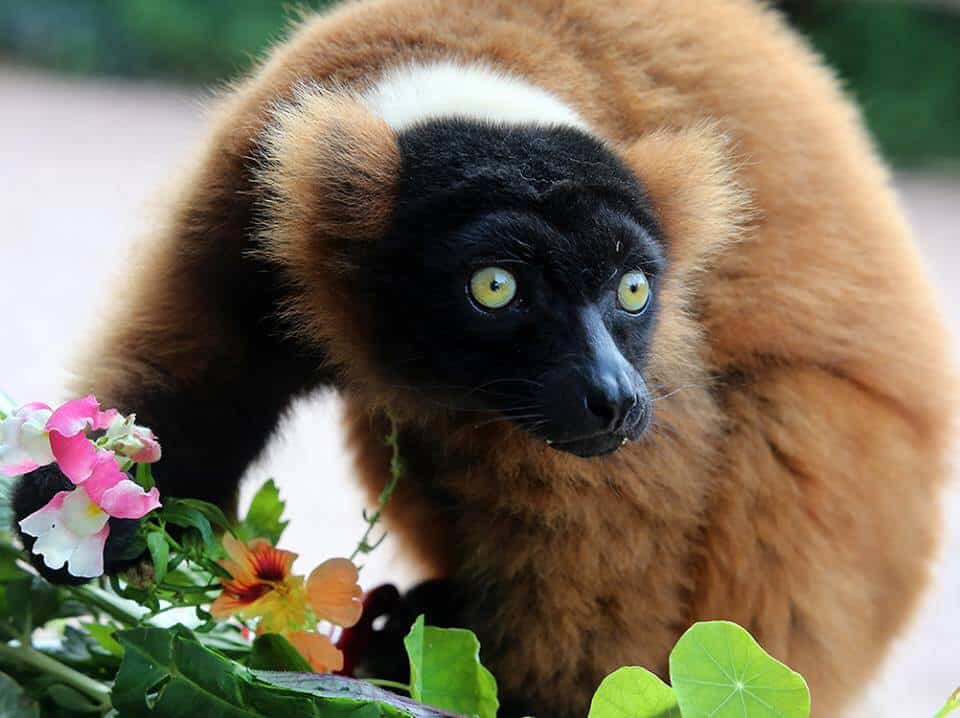 The zoo features a playground along with a butterfly pavilion. The facility of free trolley for little toddlers is also provided. If possible, carry your own snacks, since there are many places to eat around- as chairs, tables, lawns, and buying them inside is a bit expensive. The zoo has a lot to offer, with plenty of interior fun for rainy days as well. All in all, visiting the place is an activity both you and your kids will equally enjoy indulging in.
Address: Plantage Kerklaan 38-40, 1018 CZ Amsterdam, Netherlands.
Hours: Everyday 9.00 – 18.00.
Price: € 22.00- € 28.50.
For booking tickets visit the Artis website.
2) Vondelpark in Amsterdam with children
This famous park of Amsterdam spread over 47 hectares, has lot in store for kids. Six play areas and a huge playground adorned with a wadding pool for kids with sandpit and play castle, sit here. You can also build huts at the pool. Klimboom, is a fallen tree where the children can climb, plus there are new toys, slides and a play set in the park along with the 'climbing castle' for young adventurers. For a bit older ones, there are swinging rope bridges, wooden tree huts in the park along with sandboxes, zip-lines and swings.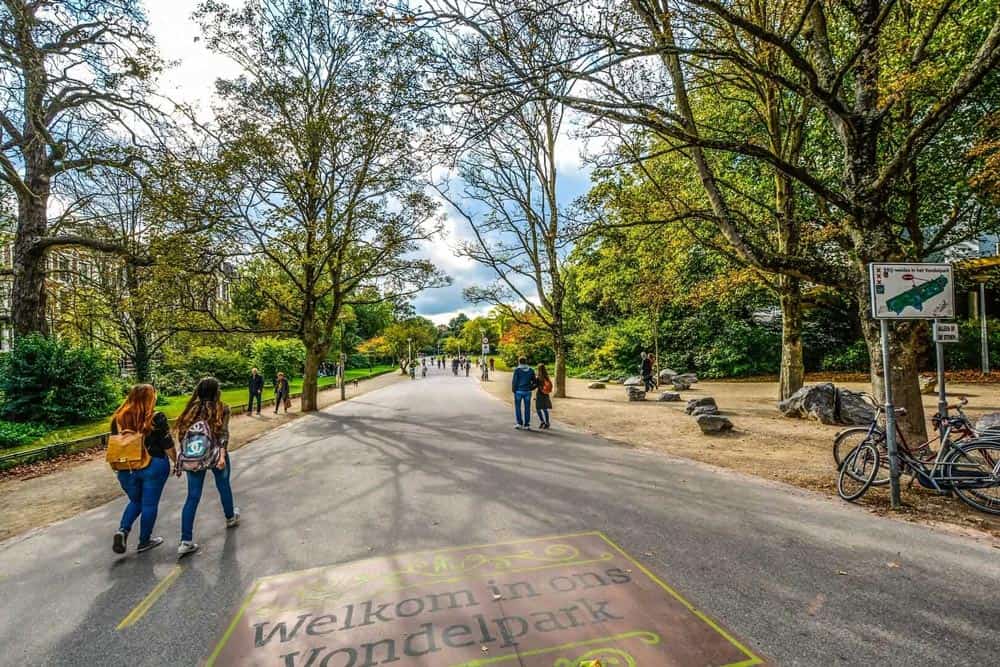 During the summer months, there are children's programs at the open air theatre. You can also rent skates at Snoephuisje (near Amstelveenseweg entrance); pancakes are served there as well. The park can also be toured with a group as an excursion or with the help of a guide.
Children can gaily play around here or take the bakfiets as you stroll along taking in all the green beauty the place has to offer or indulge in some outdoor activities as jogging, biking, hiking, and picnicking. Traditionally on the Queensday, the Vondelpark becomes a Kinder Market where only kids may trade.
At Groot Melkhuis, a waterside cafe in the park serving snacks & drinks also featuring a terrace & kids' playground, the little ones can run around safely and play as you enjoy the views of park and sip coffee.
Kinderkookkafé (Children Cook Cafe) is another good place to visit with kids. Here your kids get to learn and cook little dishes as assembling pizzas, croissants and cookies which the kitchen then bakes for you. Indoor and outdoor seating is provided along with coffee/tea, snacks/bread meals for parents.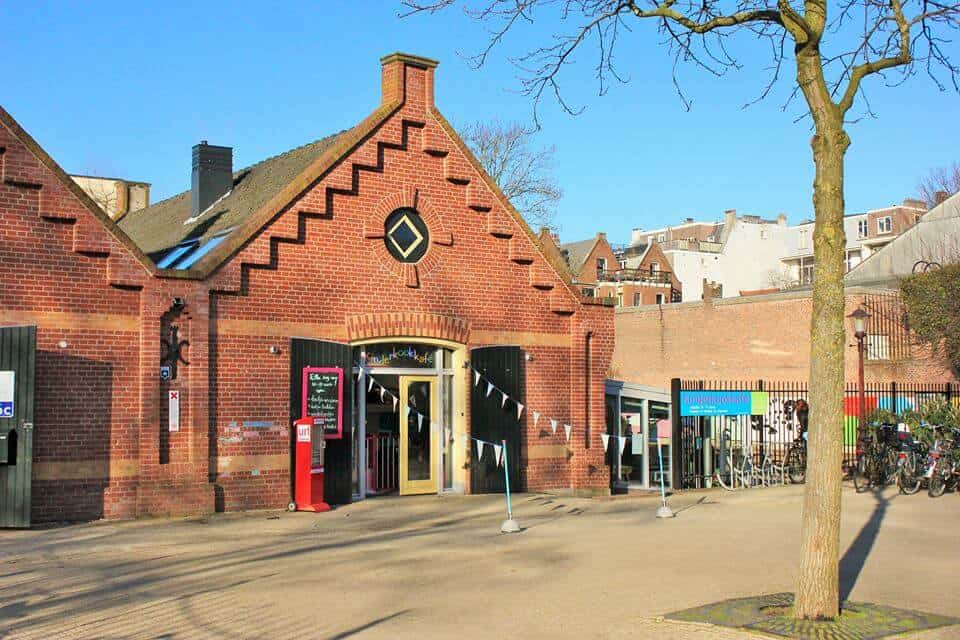 Address: South of Leidseplein, 10711 AA, Amsterdam.
Admission is free.
Hours: All days, 9.00- 18.00.
Vondelpark is a perfect place to spend a fun filled and refreshing day in Amsterdam with kids. For more information see the Vondelpark website.
3) Take a boat tour in Amsterdam with kids
Amsterdam is world famous for its elaborate canals and the best way to see the city is from its waters. With Blue Boat Pirate Cruise you can take a kid-friendly tour where they provide an audio tour for their smallest visitors. The interactive audio story comes with a booklet with games, pencils & a pair of real pirate-binoculars that is included with every children's ticket (5-12 years). They do provide every child with free earphones, however for maximum comfort it is better to get your own.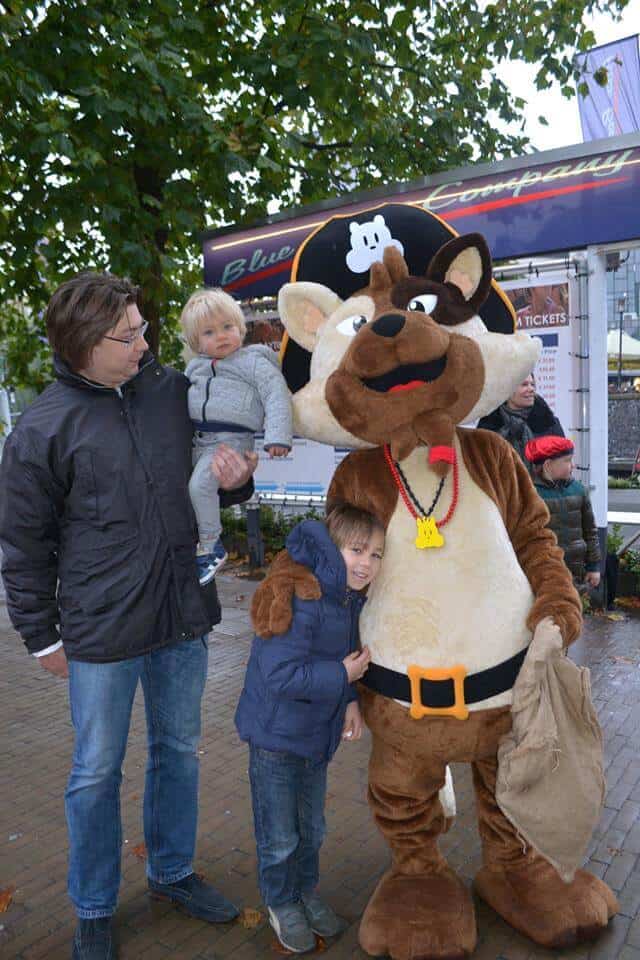 Therefore, take this adventure canal cruise along with your children, they will absolutely enjoy it and you will get to sit back and enjoy the view without running after them.
Departure locations:
Stadhouderskade 501 (opposite Hard Rock Cafe).
Stadhouderskade 550 (opposite Heineken Experience).
4) Nemo, the Science museum
This, one-of-a-kind kid friendly museum in the city caters to children of every age.  Young ones get to play with buttons, levers, pulleys, the clouds that make rain and many such fascinating science and technology things. Because they have opportunity to learn by doing, experiencing and using all their senses, therefore they are sure to be captivated by the experience.
On five floors crammed full of exhibitions, experiments, demonstrations and workshops, visitors can delightfully discover how special everyday things are. Also for over 10 years, scientists have been answering children's questions during their series of Children's Lectures.
As adults you can have your share of fun as well by getting to sign up to be a test subject in cutting-edge research studies (Science Live and NEMO Research & Development). Or attend interactive lectures of renowned scientists. Or just enjoy a first-hand experience of scientific and technological knowledge made accessible at the place in a variety of ways.
Nemo's historical collection, containing no fewer than 17,000 artefacts, tells the story of humankind's relationship with energy in its broadest sense, and is a delight with young and old alike. Do visit 'the Studio' which lies adjacent to Nemo at the Marineterrein and the 'Rooftop Square' featuring an outdoor exhibition called Energetica.
The museum inspectors have chosen NEMO as the most kid-proof museum in the Netherlands and it has also been named to be one of the world's eleven most awesome museums for children by Mental Floss.
Address: Oosterdok 2, 1011 VX Amsterdam.
Hours: Every day from 10.00 to 17.30, museum remains closed on Mondays.
For tickets visit the Nemo Science Museum website.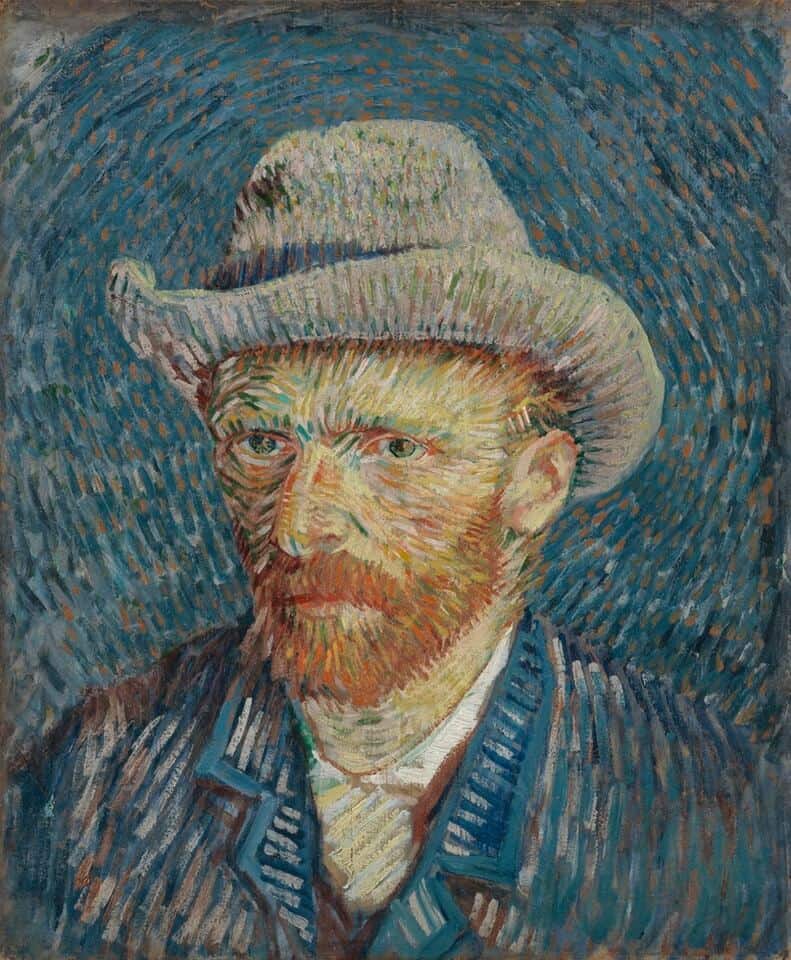 Visiting the renowned Van Gogh museum can be fun for your kids. The little ones can learn about the Dutch painter as the paintings here are accessible to children, and colourful to suit their fancy. Also the museum provides family guided tours and fun assignments for children and accompanying adults (Vincent's travelling Case). While with a treasure hunt children get to answer the questions and complete the tasks in the Treasure Hunt sheet. They also receive a small gift upon successful completion.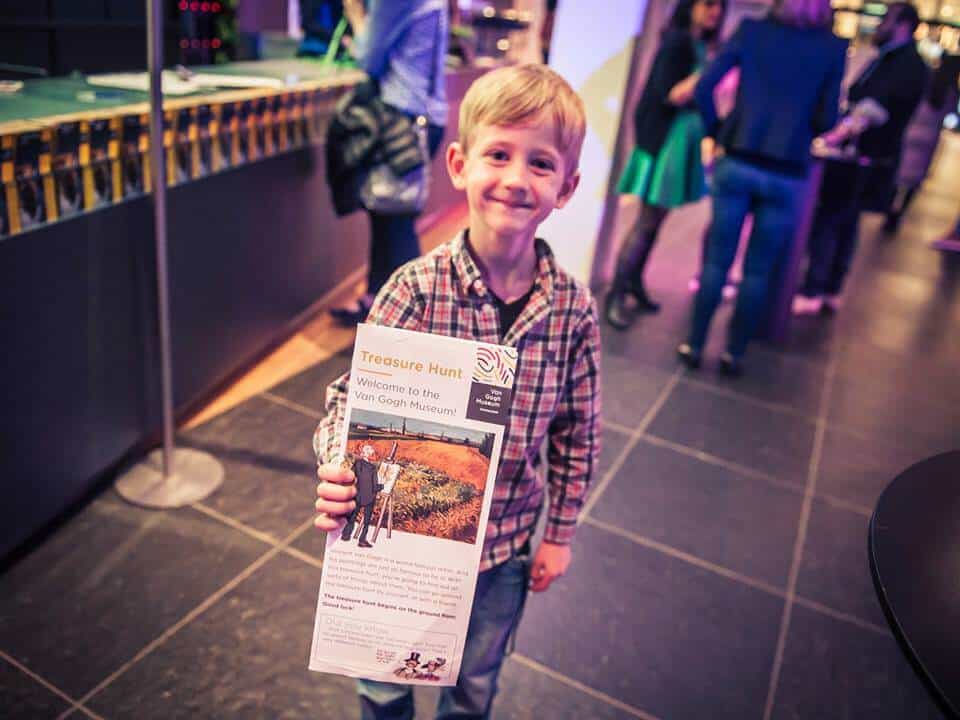 The family guide tour is part of the multimedia guide. You will need to book the multimedia guide together with your online tickets. Once you arrive at the museum you can pick up your family guide at the multimedia desk. There's also a Children's workshop every weekend for kids aged 6 to 12 (starting September), where children get to work as artists themselves in a real studio.
Address: Museumplein 6, 1071 DJ Amsterdam.
Hours: Everyday 9.00- 19.00, and 9.00- 21.00 on weekends.
Entrance fees: € 19.
Visitors aged under 18- free.
Family guided tours: € 95.
For tickets, check the website of Museum Van Gogh.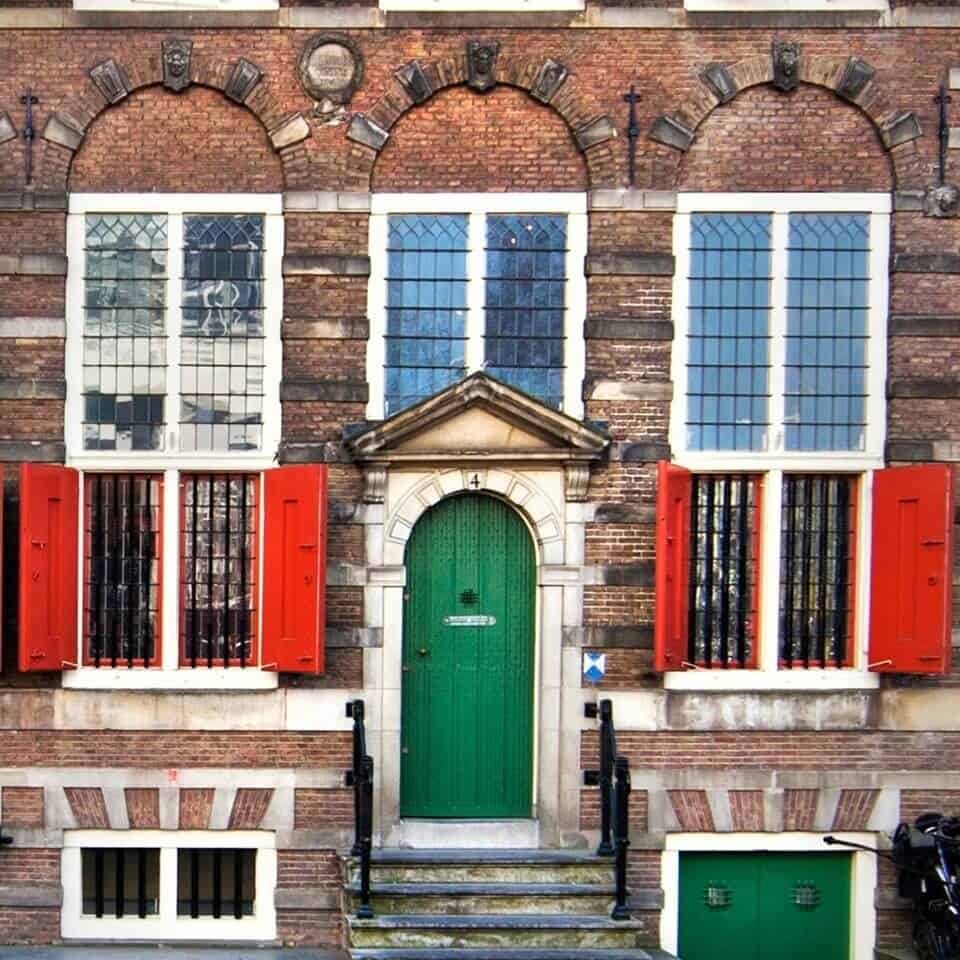 Rembrandt House can prove to be a treasure trove for children aged six and above. They will surely love its old vibe interior, printing demonstrations, paintings with the special audio guides and interactive tours provided for children visitors. The museum also develops interesting activities for all levels and ages that you can book directly online, from guided tours to treasure hunts and workshops. For more information check here.
Address: Jodenbreestraat 4 1011 NK Amsterdam.
Hours: Everyday 10.00- 18.00.
Entrance fees:
Adults: €14.
Children age 6 to 17: € 5,00.
Children under age 6: free.
For booking tickets see the Rembrandt House website.

Just a mention of this world-famous chocolate store can get your little ones jumping with joy. Here you will get to know Tony's determination to make all chocolate slave-free.  And of course, the kids can sample and taste their favorite bars from the impressive mega monster super Chocomat to small dark almond sea salt bar.
At the Super Store they take you on a journey from bean to bar. With the recently opened supersonic Choco Machine, the little ones can go on to make their own chocolate bar. And moreover, also decide which original, crazy Tony's bar will pop out in their very own designed wrapper.
Also the special Tony's Rainbowpack bag, filled with twelve delicious bars in various colors and flavors, will be our children's proud possession. Just a word of caution before you visit, the little ones may never want to leave the store.
Address: Oudebrugsteeg 15 1012 JN Amsterdam.
Hours: Everyday 10.00- 21.00, The choco machine is open from 13.00- 19.00 hr. on Monday through Friday.
For more details, see the website of Tony's Chocoloney Super Store.
This vast expansive park is filled with a multitude of flower gardens, a playground and a petting zoo along with an on-site gallery with two exhibition spaces- Glazen Huis (glass house) and the Orangerie. So, the kids can run around on the playground and at the petting zoo meant just for children. It's not an uncommon sight to see chickens and rabbits throughout the entire park. A small train loops around the park from April to October on which kids can catch a glimpse of an old windmill along the famous Amstel River.
The park also hosts, a good collection of rides, which are coin operated, in the form of disco boats, race cars, excavators, super trucks, aqua blast fire extinguishers amongst others.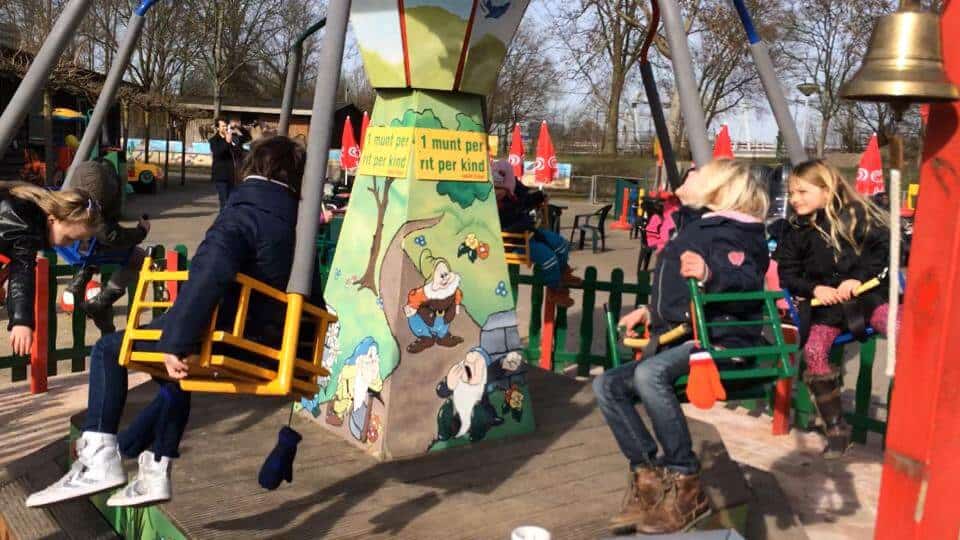 The park features a snack bar as well and is child friendly as only pedestrians and children's bicycles up to five years are allowed. Hence, it can be a great idea to visit the park and have a nice relaxing picnic day with kids.
Address: Arent Janszoon Ernststraat 1, 1082 LT Amsterdam.
Hours: Everyday 8.00- 18.00.
Entrance is free.
For more visit Amstelpark website
A visit to Anne Frank House recommended for children aged 10 and above, can prove to be a highly important and educational experience. The museum in the House has recently been renovated to make Anne's story more accessible to a new generation of visitors and to address the awareness of the young who don't know as much about the Holocaust.
The realness of Anne's Diary and her person is most evident here at this place, in which she along with eight others hid for around two years, before being finally arrested by the German Security Service. The rooms have been kept exactly as they were when the Frank family were in hiding. It is a profoundly moving experience to look through the house, the one which will stick with the children long after you have left its premises.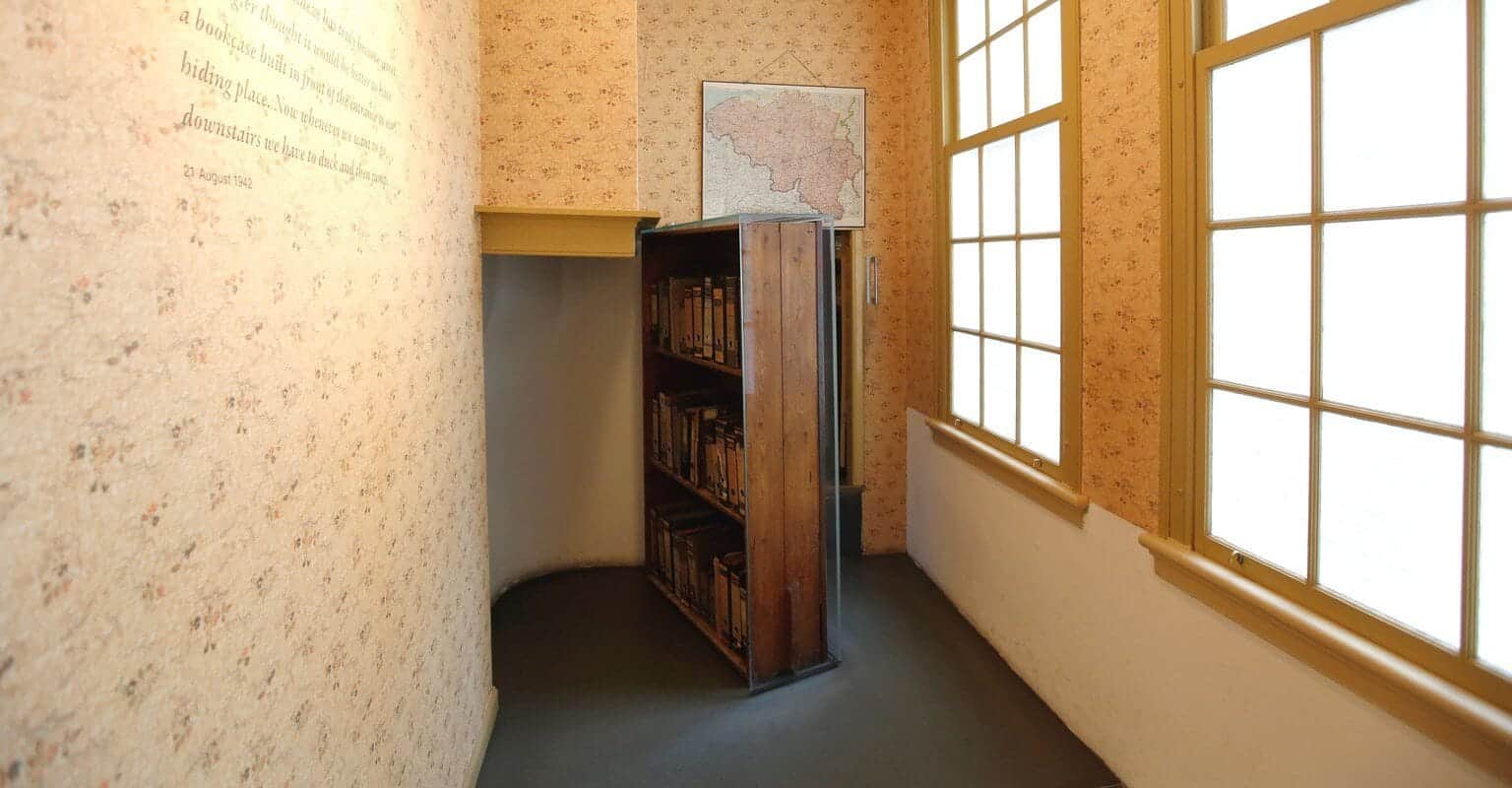 You can book a 30-minute introductory talk about Anne Frank and the Holocaust which can serve as a useful introduction to the background of the museum for children aged 10 and above. Free audio tour is also available. Tickets can only be purchased online and include entrance to the Secret Annexe. They can be bought up to two months in advance or on the day of your visit. Pushchairs are not allowed inside.
You can also take a look at educational material that creates lesson materials and organizes workshops/exhibitions about Anne Frank, the Second World War, the Holocaust, antisemitism, prejudice, and more. It is geared to young people and professionals. Inside the museum there is a Cafe to relax and a museum shop where you can buy a range of items.
Address: Anne Frank House, Prinsengracht 263-267, Westermarkt 20 1016 DK Amsterdam.
Hours: Every day 9.00- 19.00 From April until November, the museum is open daily from 9.00- 21.00.
Entrance fees:
Adults- €10,50.
Children (10-17 yrs) -€5,50.
Kids (0-9 yrs)- €0.50.
Book the tickets at the Anne Frank House's website.
The museum offers a life size replica of a Dutch East India Company ship, called 'Talk of the Whale'. It is a museum completely dedicated to maritime and offers interactive exhibitions.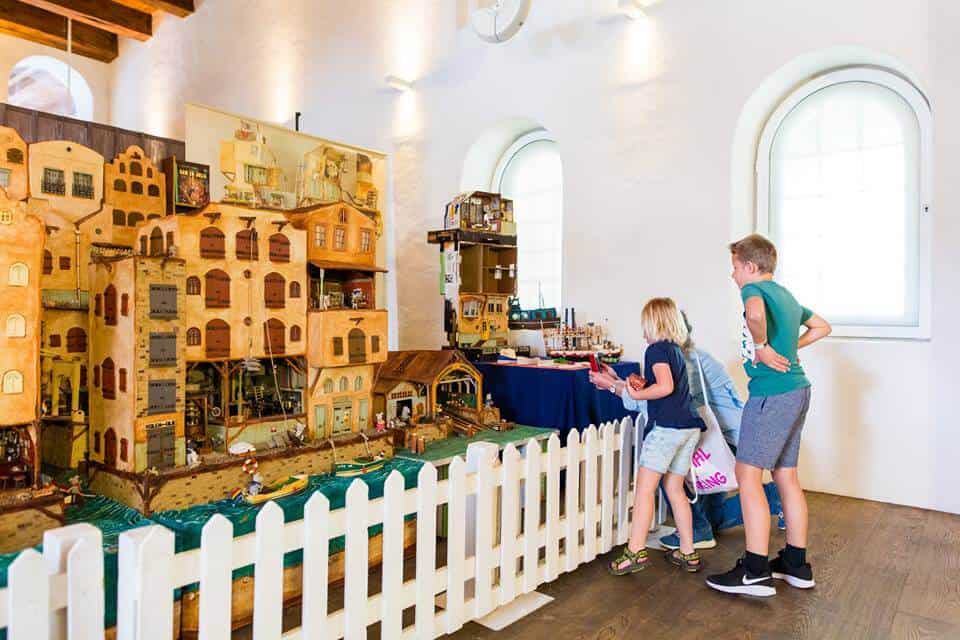 You can visit Amsterdam, the entire ship on board. Raise load, creep through the hold, shoot a cannon and rest in the hammocks, all is possible is here. With virtual reality one can also experience going back to the Golden Age and making a flight through the Amsterdam port. The interactive exhibition 'life on board' is an exciting, life-sized board game and is likely to be a huge hit with kids. The game takes you along past several islands, with a different type of ship on view each time. The kids can learn everything about life on board of a VOC ship from the different ranks of the seamen on board to what was eaten and drunk and what exactly is scurvy.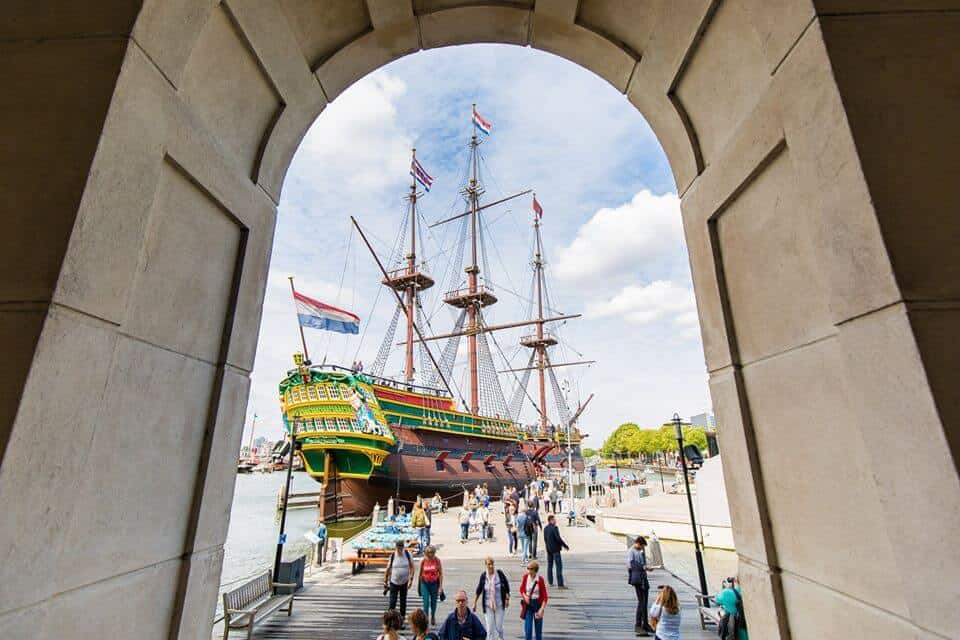 A separate part of 'Life on board' is also available especially for toddlers up to 6 years of age. Another activity of 'Port 24/7' lets you discover all that goes on in the port of Amsterdam. A guided tour can also be booked. You are guaranteed a great time here with so many things to do and see.
Address: Kattenburgerplein 1 1018 KK Amsterdam.
Hours: Every day of the week from 09:00 to 17:00.
Entrance fees:
Children (4-17 yrs)- € 8,00.
Adults (18 and up)- € 16,50.
Toddlers (3 and under)- free.
For booking tickets see here.
11) Take a day out at Splash Pools with kids
The city has many such pools dotting its landscape and you can easily visit one of the many swimming pools for an active day out with the whole family. These not only feature large pools for swimming laps, but most of these locations also have wading pool for toddlers.
You can visit Flevoparkbad is an outdoor swimming pool located on the edge of the spacious Flevopark in Amsterdam Oost, where in addition to an Olympic-size (50-metre) pool for swimming laps, a much shallower pool for children, and a wading pool for toddlers is present. A large playground surrounds the pool, with plenty of room for soaking up the sun.
Have an amazing time with the family, at Noorderparkbad, located in Amsterdam Noord with indoor and outdoor swimming pool complex. Swim laps, take lessons or participate in an Aquarobics class. There are special times for children's and family swimming.
Alternatively there are big and small splash pools in the Amsterdamse Bos; the water features in the Westerpark, on the roof at Nemo and at the Oosterpark and Beatrixpark. There are other splash pads dotted across the town.
Flevoparkbad Address: Insulindeweg 1002 1095 DH Amsterdam.
Hours: Opens April end- September, Everyday: 10.00 – 17:30.
For booking tickets see here.
Noorderparkbad Address: Sneeuwbalweg 5 1032 VS Amsterdam. 
For opening times see here.
For booking tickets see here.
Amsterdam is for kids, and is therefore a great place, when it comes to  – things and activities to do with kids and children in Amsterdam. Hope you have a great time at these places with your family.
And now since you are here, you might also want to check our guide to best vegan restaurants in the city Amsterdam.
Happy travels 🙂