Home » Kids » Madrid with kids -10 things to do
Madrid, the golden metropolis and capital city of Spain is truly a delight to behold.
With its elegant boulevards, manicured parks, rich museums and splendid art and architecture there is no dearth of adventures to indulge in
A vacation to Madrid with kids can be fun for the entire family. Also, the city centre is relatively close-knit and easy to get around on foot. So it's a bit easier to get around with the little ones. The following low-down highlights some of the best points of interest in Madrid to keep kids (and yes adults too!) happy and entertained. So buckle up for an exuberant and fun vacay ahead. Happy travels and enjoy Madrid with kids!
This 20-hectare amusement park is located in the Casa de Campo. It is the third-oldest operating amusement park in Spain. The entire space has four large theme areas: adrenaline-pumping attractions, intermediate level, quietest family and Nickelodeonland (kids) attractions.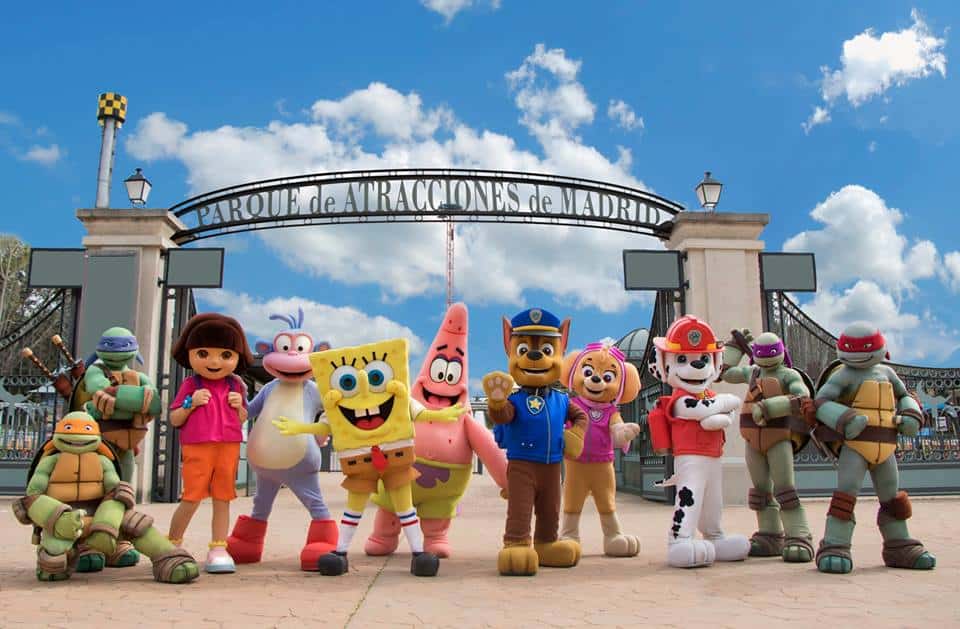 There are various levels of adventurous rides and roller coasters with a section of water rides. There's a haunted house as well! It can make for a great day-excursion for the entire family.
We recommend you to book tickets in advance online, especially if you plan to visit on weekends. Onsite food facilities are available.
Address: Casa de Campo, 28011 Madrid
For tickets as of October 2019: Visit Parque de Atracciones website
This child-friendly museum is dedicated to the Spanish version of the tooth fairy which is a cute tiny mouse called 'El Ratón Perez'. This small intimate place recreates the home of Raton Perez replete with a secret door and little artifacts. A must-see if you're in Madrid with kids.
The museum includes two small places where children and adults can get to know first hand about the house and consult the historical documentation that exists on the character. They can also observe certified baby teeth of personalities such as Beethoven, Isaac Newton & Rosalia de Castro.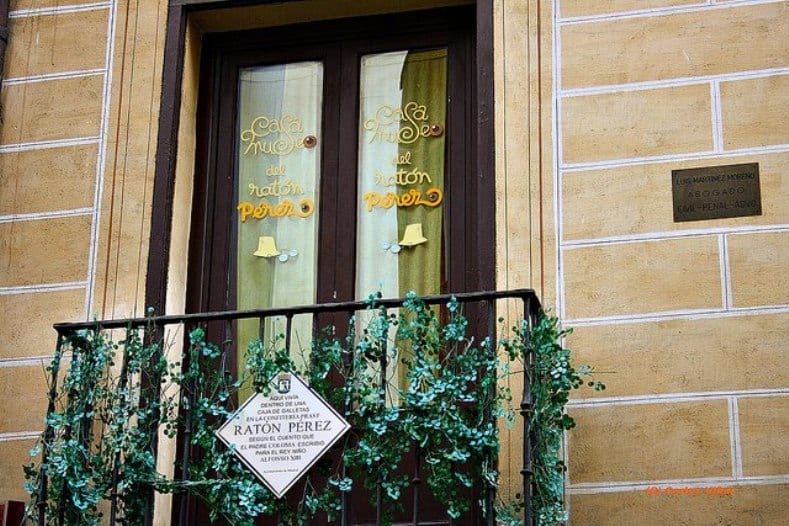 The recommended age is five years and older. Entry is by guided tour however the commentary is only in Spanish. Worthy of a visit, children will definitely love it.
Address: Calle Arenal 8 | 1a Planta, 28013 Madrid
For Schedules and Tickets as of October 2019: Visit Casa Museo de Raton Perez website
The Madrid Zoo Aquarium is a 20-hectare space located in district Casa del Campo. One of the largest in Spain, here you can witness popular animals as Giant Pandas, koalas and orangutans. There are species from all 5 continents at the Zoo. The design of the various facilities adapts to different species.
There's an aviary comprising of birds of prey and other exotic species where visitors get to observe them in impressive flights under trainers.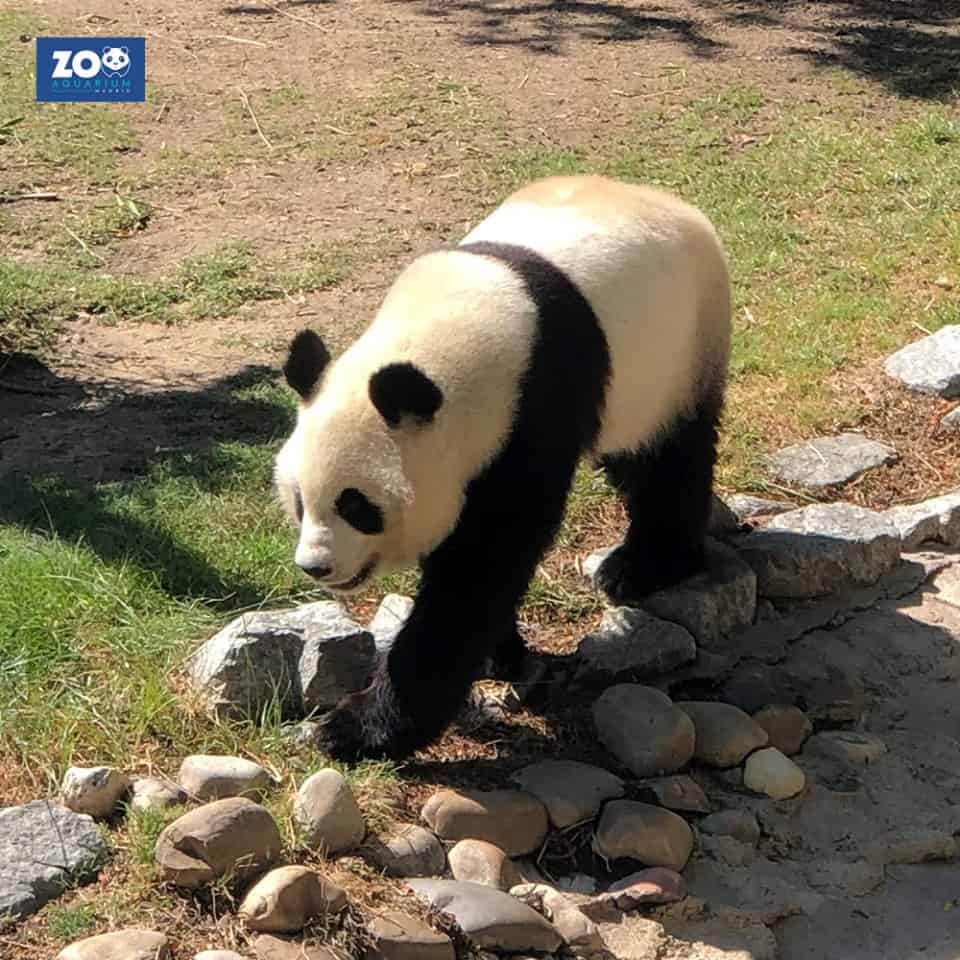 The Aquarium section consists of about 35 tanks with notable marine species on display- as the bull shark, hawksbill turtle, giant grouper, etc. There's a Dolphin display and exhibition of Sea lions as well.
In the area known as the 'Little Farm' young children have fun while they learn. The Zoo Aquarium also organises lots of different activities for children, including workshops and camps.
Address: Casa de Campo, s/n 28011 Madrid
For Tickets as of October 2019: Visit Madrid Zoo Aquarium website
The Madrid Wax museum can be an ideal option to spend an enjoyable afternoon especially if you are traveling to Madrid with children. The museum consists of over 450 wax figures, representing historical figures, sports legends, musicians and actors from all over the world. What's interesting is real hair is used for each figurine.
They are placed in various sections depending on what represents them the best. For instance, there is a party room, a crime gallery with a terror room or a prison, among many others.
So it is not just exhibits on display. Rather the museum recreates atmospheres, combines spaces and sounds, and offers a unique way of getting to know history for visitors. The Simpsons, Harry Potter, Mortadelo and Filemón, Snow White, and Frodo from -The Lord of the Rings are also exhibited.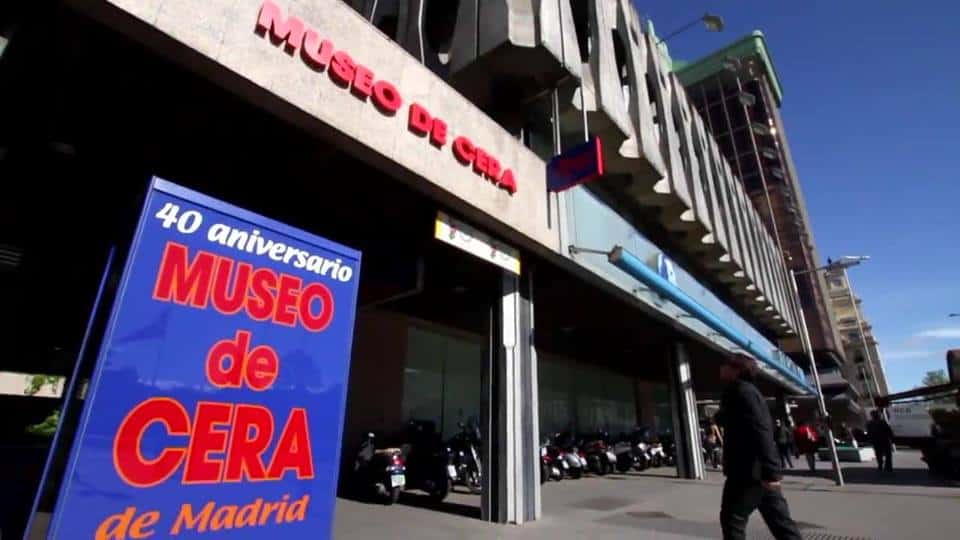 Also, the place also has three special attractions: the Simulator, Terror Train and Multivision. The simulator consists of frozen tunnels, the centre of the Earth, and Space, all experienced at breakneck speed.
The Terror Train carries visitors from Jurassic Park to the Galactic Tavern, taking infamous murders and other surprises. While the Multivision offers a wonderful view of Spanish history using 27 slide projectors with hexaphonic sound.
Address: Paseo de Recoletos, 41, 28004 Madrid
For tickets as of October 2019: Visit Museo de Cera website
The glorious gardens of El Retiro littered with abundant greenery, landscaped lawns, fountains, a lake and sculptures are a true sight to behold. A firm favorite with both locals and tourists, the space offers a green respite amidst the chaos of the cityscape. It comes with about 15 or more large playgrounds where kids can run and play to their hearts' content. Madrid with kids wouldn't be complete with El Retiro.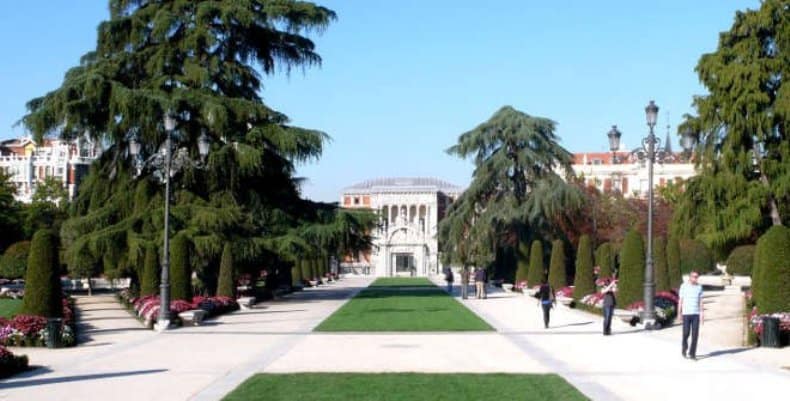 For some family fun, you can take a relaxing rowboat ride along the lake, check out the glistening Crystal Palace or enjoy puppet theaters at the weekends organized by Teatro de Títeres.
Children will also have a great time enjoying the beautiful peacocks in the Jardines del Arquitecto Herrero Palacios or just pedal around with a bike rental.
At the southern end of the park lies La Rosaleda with more than 4000 roses, and a statue of El Ángel Caído (The Fallen Angel). El Retiro is also home to Madrid's oldest tree, a Mexican conifer (ahuehuete) planted in 1633.
Address: Plaza de la Independencia, 7, 28001 Madrid
Free entrance
The National Railway Museum is sure to interest visitors of all ages. The museum contains several interesting collections of locomotives and 30 pieces of rolling stock lined up along the platforms, some of which can be entered and explored.
Several sections of themed rooms are set aside for dioramas of train stations, memorabilia and the history of the Spanish railway in general.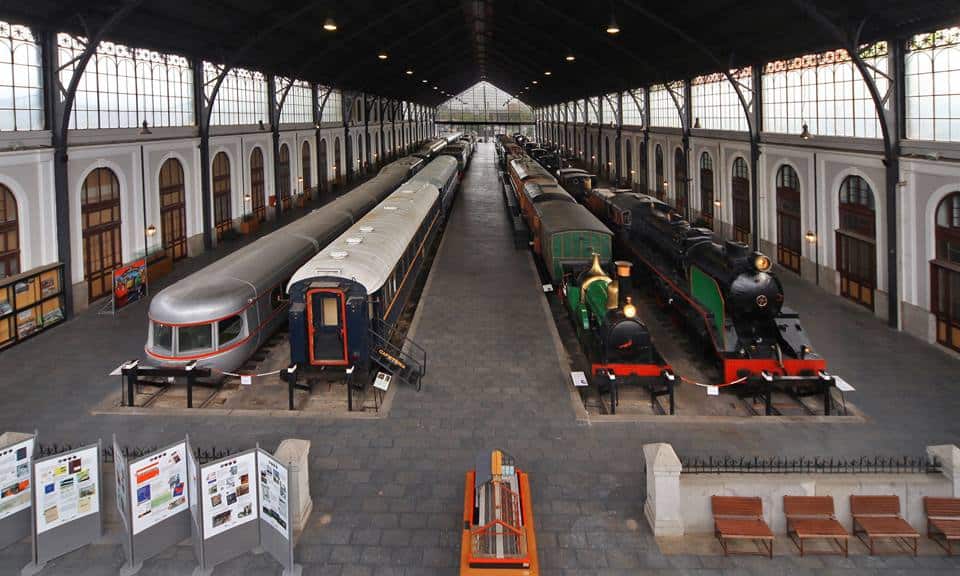 A wide range of activities for children and families, such as educational workshops, theatrical performances and train rides in the gardens are conducted. What's more, you will find a café installed in a beautiful 1930's restaurant carriage.
In spring and autumn, visitors get to travel on a real, old-fashioned train, the Tren de la Fresa, between Madrid and Aranjuez.
A model railway flea market is hosted on the first Sunday of the month. A plethora of model trains, tracks, and other modeling products are available in the shop on the way out.
Address: Paseo de las Delicias, 61, 28045 Madrid
For schedules and rates as of October 2019: Visit Museo del Ferrocarril website
The cable car offers the most breathtaking views of the city on its 2.5 km journey. You can enjoy a relaxed and laid back time with your kids taking in the green isles of the city from up above.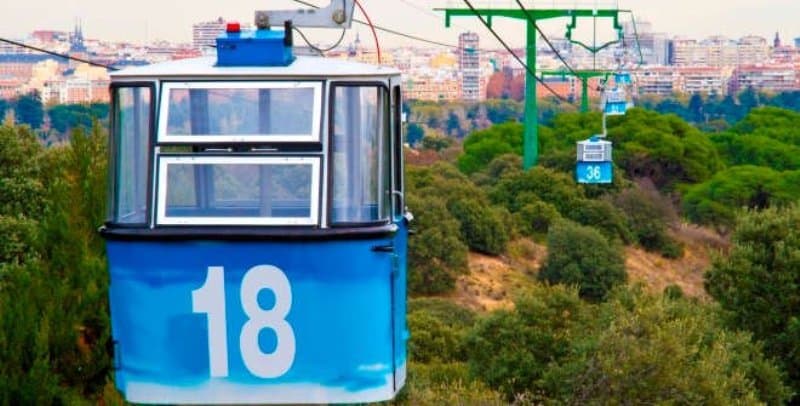 Teleferico de Madrid is one of the world's most horizontal cable cars. It runs between Parque Oeste, in central Madrid, and Casa de Campo, to the west of the city centre.
The views on the way are splendid, including Almudena Cathedral & Royal Palace sightings. There's also a decent children's playground near the Casa de Campo station.
For schedules and prices as of October 2019: Visit Teleférico de Madrid website
The world-famous stadium is rated amongst the top ten Madrid attractions owing to Spanish folks' love for soccer. It is interesting to take a tour of the facility with family especially with a bit older kids. Visitors get to visit the stands, dugout, press room and even the players' locker room.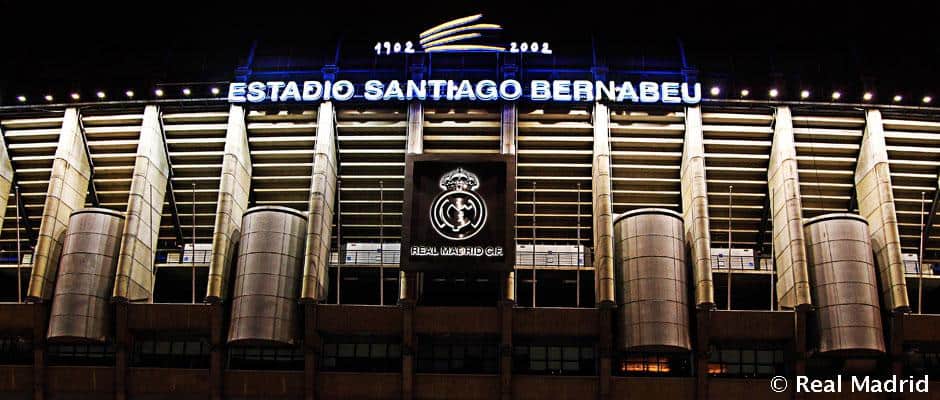 The museum here is studded with many exhibits and displays related to players, trophies and other paraphernalia as shirts, balls, photographs, and documents. Interactive screens help in bringing the team's history alive.
For an extra charge, one can also have their picture taken with a team member. A worthy visit.
Address: Av. de Concha Espina, 1, 28036 Madrid
For Bernabeu Tour tickets as of October 2019: Visit this website
The National Museum of Natural Sciences is a unique place in Madrid. Here you'll find exhibits from various sections as Geology, Zoology, Paleontology and Human Evolution on display.
Children are sure to be fascinated by the dinosaur skeletons, fossils, meteorite rocks and a wide variety of taxidermy covering an enormous number of species.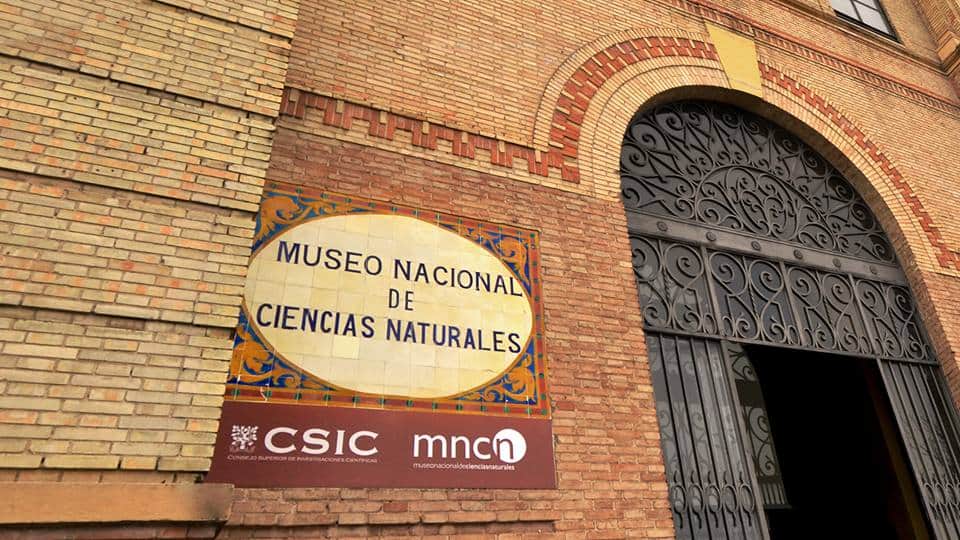 Various educational activities and workshops for children are also conducted. This can make for a good place to stop by especially on a rainy day.
Address: Calle Jose Gutierrez Abascal 2, 28006 Madrid
For Tickets as of October 2019: See Museo Nacional de Ciencias Naturales website
This movie theme park, though located about 25 km south of central Madrid, has much to offer and keeps kids happy. A 30-minute ride from the city centre, the park is divided into various themes namely – Cartoon World, the Old West, Hollywood Boulevard, Super Heroes and Warner Brothers Movie World Studios.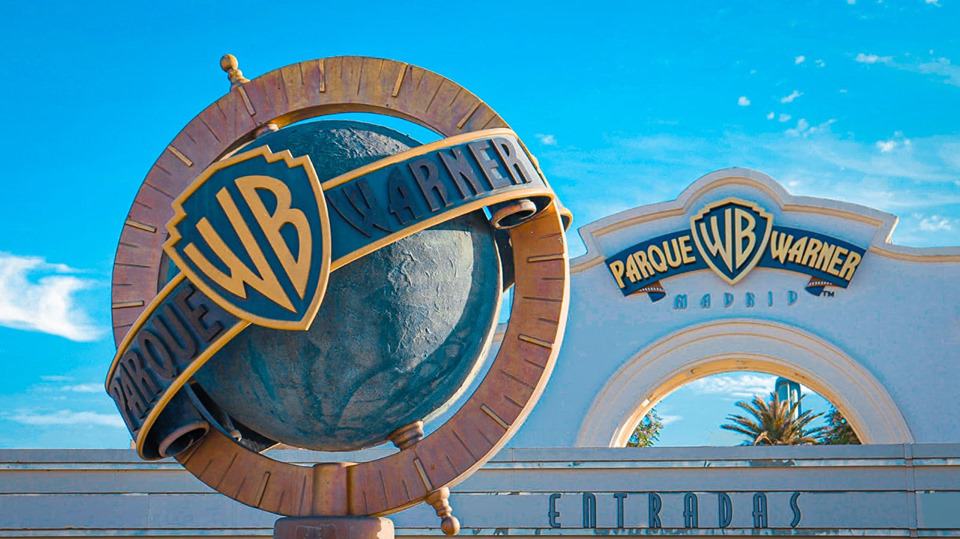 There are about 36 adventurous rides to enjoy and 18 diverse shows for both young and old alike. Park attractions are classified into- Intense, moderate and soft.
Several exclusive experience activities are also available. In case you decide to stay overnight the park offers nice hotel packages as well. A must-visit.
Address:  M-506, 28330 San Martín de la Vega, Madrid
For tickets as of October 2019: Visit Parque Warner website
So have you had your fill of these incredible attractions yet?! Let us know your experience in the comments below and if you're ready to enjoy Madrid with kids.
And also, if you want to know where to eat later, check the best vegetarian restaurants in Madrid.