Home » Kids » 10 things to do with kids in Johannesburg
And at the end of the day, your feet should be dirty, your hair messy and your eyes sparkling, so goes a saying. What better way to accomplish this for your little ones than to take that much awaited travel vacay with your family. After all not all classrooms have four walls, right?!
So here we have compiled a comprehensive list of all the kid-friendly activities you can do if you happen to travel the beautiful city of Johannesburg in the vibrant heart of South Africa. Go on, enjoy our list of things to do with kids in Johannesburg!
Are you wondering what to do with kids in Johannesburg? Well, this unique place (largest transport museum in Africa) lets generations of youngsters get a glimpse into the many ways people of South Africa traveled in the past; chronicling its transport history dating back to more than a century. Children will enjoy and be in awe of the museum's amazing collection of animal-drawn carts, ox-wagons, penny farthings, bi/tricycles, coaches, motorbikes, steam locomotives, electric cars, fire engines, and other self-propelled vehicles.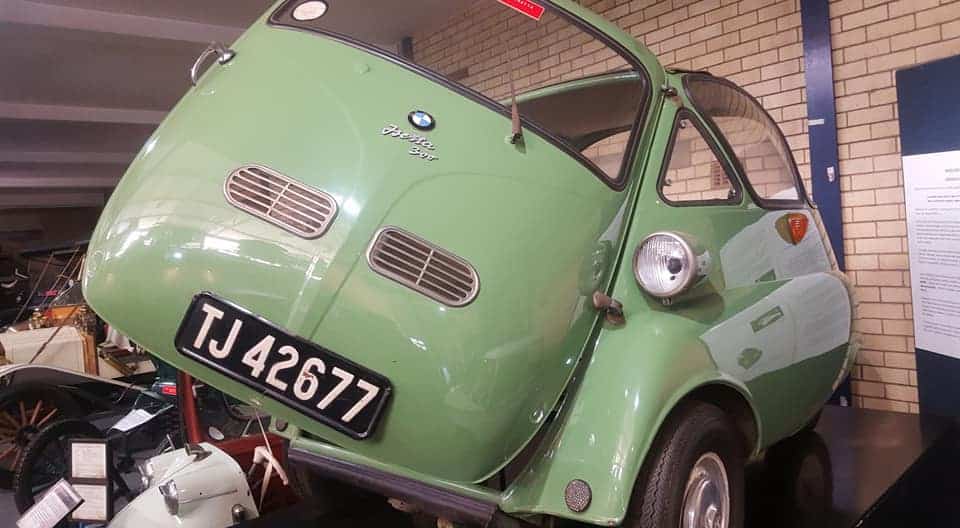 Early motorcycles that combined the principles of the bicycle and the internal combustion engine are on view, and visitors can also see a luxurious private coach from 1905, fire fighting vehicles like the 1913 Merryweather Steam pump and a 1959 Mayoral Rolls Royce. The oldest motorcar on display is a 1900 Clement Panhard.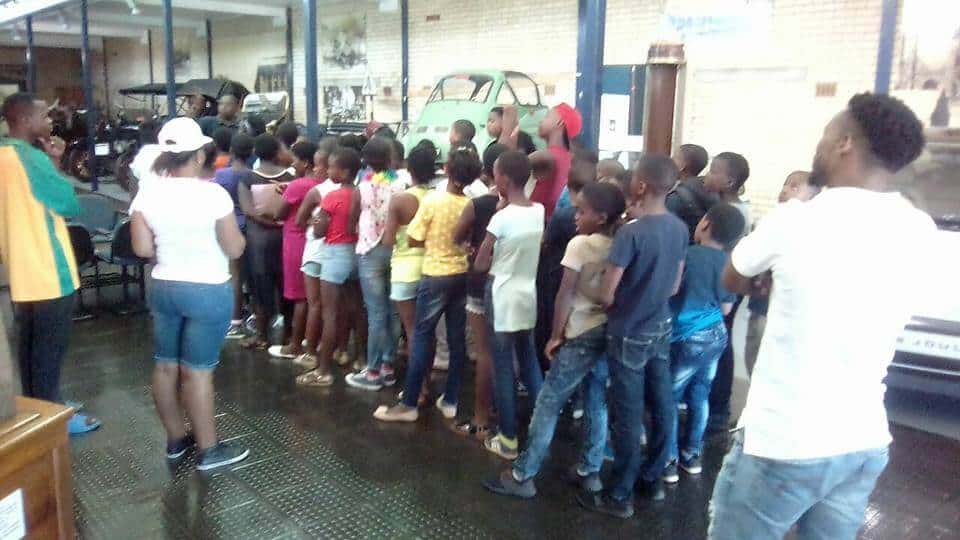 The museum houses a comprehensive collection of over 2500 items. Additionally, there is a fascinating collection of memorabilia, artifacts, special interest vehicles as well as an extremely rare and exciting steam vehicle collection. Guided tours are available.
Address: Klipriviersberg 106-Ir, Johannesburg South, 2197, South Africa.
Hours: Sunday- Saturday 9.00- 17.00, Monday Closed.
Entrance is free.
What kid (and yes adults as well!) don't like the mysteries of stars, constellations, comets, and astronomy. At Johannesburg Planetarium various regular pre-recorded/ live space public shows are conducted to pique the curiosity of little ones for things lying beyond Earth's atmosphere. The place is the first full-sized planetarium in Africa, and the second in the southern hemisphere.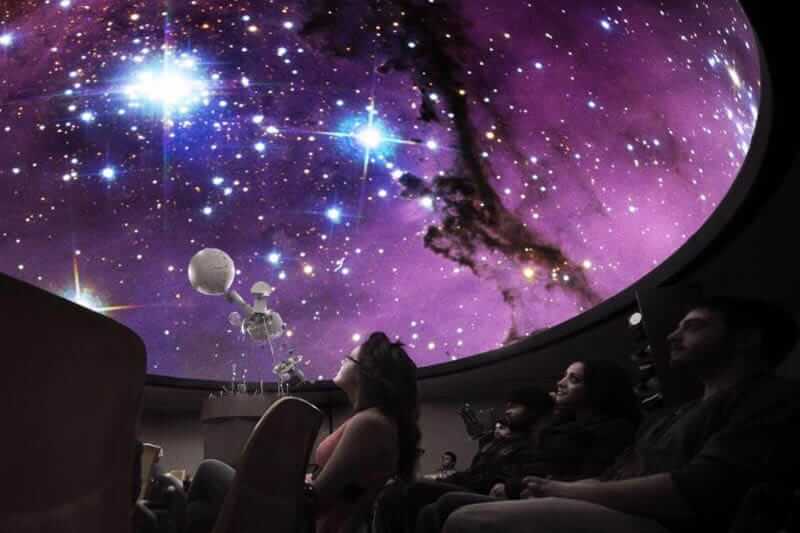 Children will love exploring the planetarium, and learning about the Milky Way, various constellations, other galaxies, individual stars the movement of the moon, the Earth, etc. There is also a Space Travel show conducted for children between the ages of five and eight years. The planetarium can accommodate about 400 visitors at a time and tickets can be bought online or at the door, 30 minutes before each show. Group visits need to be booked in advance.
This place is a stop you have to make in your Johannesburg family vacation.
Address: Wits Planetarium, University of the Witwatersrand, Yale road, East Campus, 2001, Johannesburg.
For booking tickets see Johannesburg Wits Planetarium website.
3) Swing from the trees at Acrobranch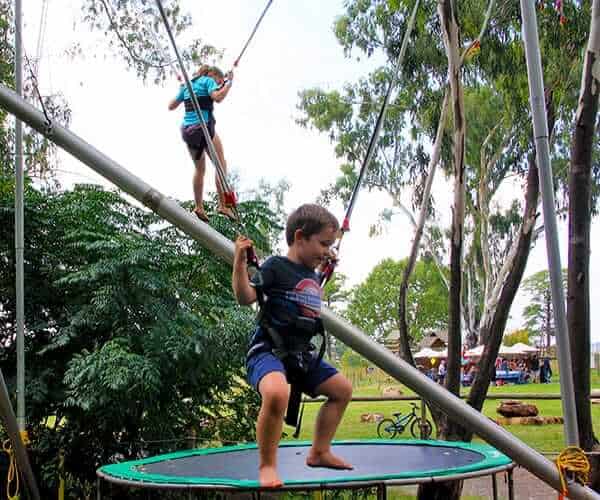 Situated in the picturesque James and Ethel Gray Park in Melrose, Acrobranch is an exciting aerial adventure where zip lines, Tarzan swings, nets, bridges, and other fun obstacles take children and adults from tree to tree. Truly, a place you have to visit if you're in Johannesburg with kids. This outdoor activity is really a good option to bring out that extra dose of energy and enthusiasm in kids also testing and honing their balance, focus, and strength all the way. Several courses are available to meet different levels of ability and age groups. It will be a perfect entertainment that keeps the kids going for hours on end.
Kids are informed of the safety regulations by qualified guides, who are constantly around making sure that the rules are adhered to. There's also an AcroTwig Bungee jump which will have your little ones safely soaring 8 meters high facilitated by both a harness as well as trampoline. This is one of those activities everybody will enjoy, which is basic when traveling with children.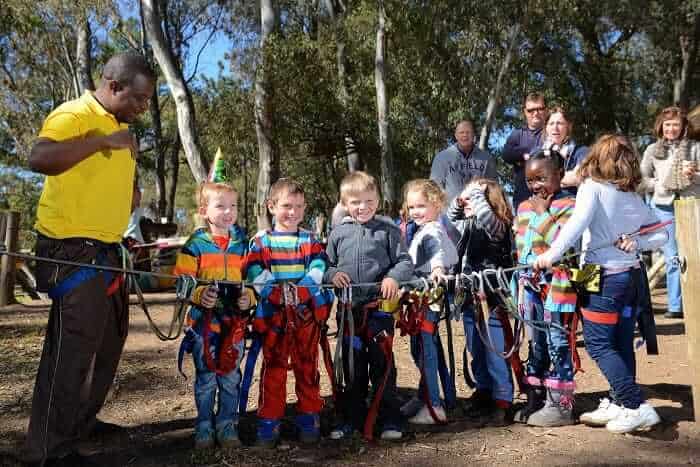 To complete the package of fun, there's a restaurant on-site and you can also indulge in a small picnic or braai with friends and family, at the lush green forest replete with scattered picnic benches that can be pre-booked.
Address: James and Ethel Grey Park, Melrose St, Birdhaven, Johannesburg, 2196, South Africa.
Hours: 9.00- 17.00, Wednesday to Sunday.
For bookings see Acrobranch website.
4) Find your way out of a Maze
Honeydew Mazes are designed as an outdoor activity for the whole family. They have a giant Elemental Maze, constructed from reeds, five secret gardens with a general knowledge quiz to test everyone. The maze takes about 90 minutes to solve.
There are other smaller mazes and puzzles in the courtyard to keep visitors entertained and larger groups enter the maze in teams of 4 or 5 people. No children (under 16 years) are allowed into the maze without an adult.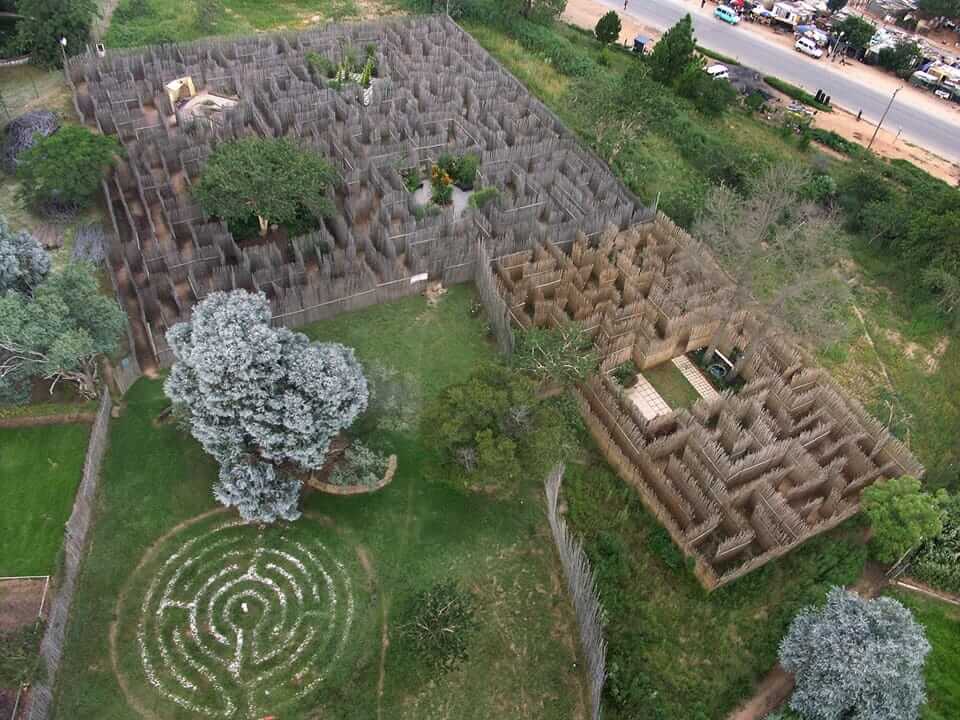 Also, everyone who completes the challenge gets an ice-cream from the coffee shop. The exciting range of games and maze include the moonlight maze, a rope maze, a fraylinia green maze, six-minute mazes, a climbing wall, a hole in the wall, wobblers, etc. So a fun day-out here is guaranteed if you're in Johannesburg with kids.
Address: 82 Boland Rd, Zandspruit 191-Iq, Johannesburg, 2040.
Hours: 10:00- 17.00, last ticket sales 14:30.
For more information see Honeydew mazes website.
5) Have a fun day out at Johannesburg Zoo with kids
Joburg Zoo is one of the most popular local and tourist attractions situated in the leafy northern suburb of Johannesburg. It features the 'Big 5' along with other 360 animal species as pygmy hippos, lemurs, zebras, elephants, snakes, a western lowland gorilla, rhinos, antelope, etc. It has several modern animal exhibits and educational centres. At the 'Farmyard' children can see and touch-friendly farm animals such as Nguni and Bapedi Sheep. Zoos are always perfect, especially if you're visiting Johannesburg with children.
The Zoo's newest enclosure, 'Animals of Amazon' houses all things creepy-crawlies such as various reptiles, amphibians, and invertebrate species. Additionally, the zoo offers day/night tours, sleepover at the zoo (Zoo-snooze), holiday programmes for kids, adoption of animals and zoo clubs to aid the keepers in the upkeep of the animals at the zoo.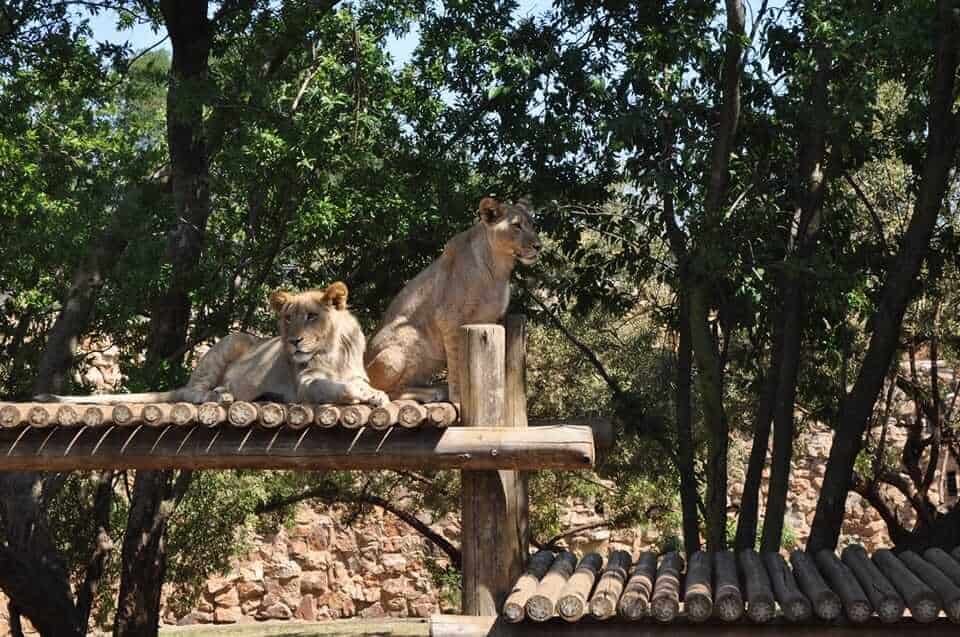 So the little ones here can not only just observe animals but have an opportunity to learn a thing or two about their general information, conservation and well-being as well. Self Catering is welcome and visitors can make use of a number of open picnic sites available.
Address: Jan Smuts Avenue and Upper Park Drive, 2193 Johannesburg.
Hours: Every day from 8:30- 17:30, with last entry at 16:00.
For ticket information see Johannesburg zoo website.

Kloofendal reserve with its vast 128 hectares is an ideal place for trail walking bird watching and general enjoyment of a natural area. The Reserve consists of pristine highveld with quartzite and shale koppies, associated undisturbed ecology, game, a dam, bird hide, stream, and picnic facilities as well. The Friends of Kloofendal, open conservation NGO, offers 2-hour guided nature walks with qualified guides over weekends. These walks provide information on flora, fauna, geology and gold mining in the reserve.
The reserve has remains of early gold mining activities and is recognized as the first gold mine in Johannesburg. The mine is open to be visited. It also consists of a stone amphitheater with picnic and ablution facilities.
With experiential walks as- Art from Nature, children are taken into the Reserve to collect plant matter to make their own art, Kids gold mine tour lets them explore different mine tunnels and pan for gold, study various butterflies, scorpions, spiders, bushes in the reserve and many more of such activities.
Address: Veronica St, Roodepoort, 1709, South Africa.
Hours: Everyday 6.00-18.00.
For bookings see Kloofendal nature reserve website.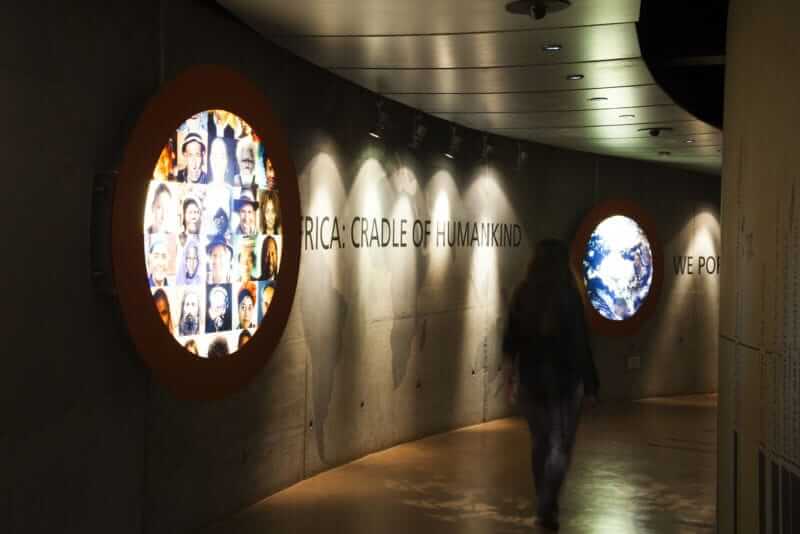 The Cradle of Humankind region is approximately 90 minutes' drive from the Johannesburg city centre and offers visitors the opportunity to learn about stones and bones while indulging in wining and dining in tranquil surroundings.
There are also a range of adrenaline-pumping activities to try out- as sliding on ziplines, riding airboats, hot air balloons, canopy tours, fly fishing adventures, water sports, etc. also equipped with a range of wonderful fauna, cultural activities, and crafts to get your hands on. The major draw here remains the paleoanthropic tour of Maropeng and Sterkfontein caves (combination tickets available). The site is declared a World Heritage site by UNESCO in 1999.
Address: Krugesdrop North, Johannesburg.
Hours: Everyday 9.00-17.00.
For more information see Cradle of humanity website.

This hands-on science centre located in the heart of Johannesburg gets kids to fall in love with science, math, and technology. There is a large collection of over 400 interactive science and technology exhibits and exhibitions. The little visitors can touch, feel, press and play with everything to their heart's content.

In addition to the hundreds of exhibits, it offers a wide range of leisure and educational activities, weekend activities, workshops, school tours and focus weeks. Along with these do check their regular holiday programmes that keep kids busy and fruitfully entertained during the school holidays.
Address: Corner of Miriam Makeba and Helen Joseph (formerly President street) Streets, Newtown, 2107, Johannesburg.
Hours: Monday – Friday 9.00 – 17.00, Saturday & Sunday 9.00 – 16.30.
9) Get hands-on with crocodiles & reptiles at Croc City Park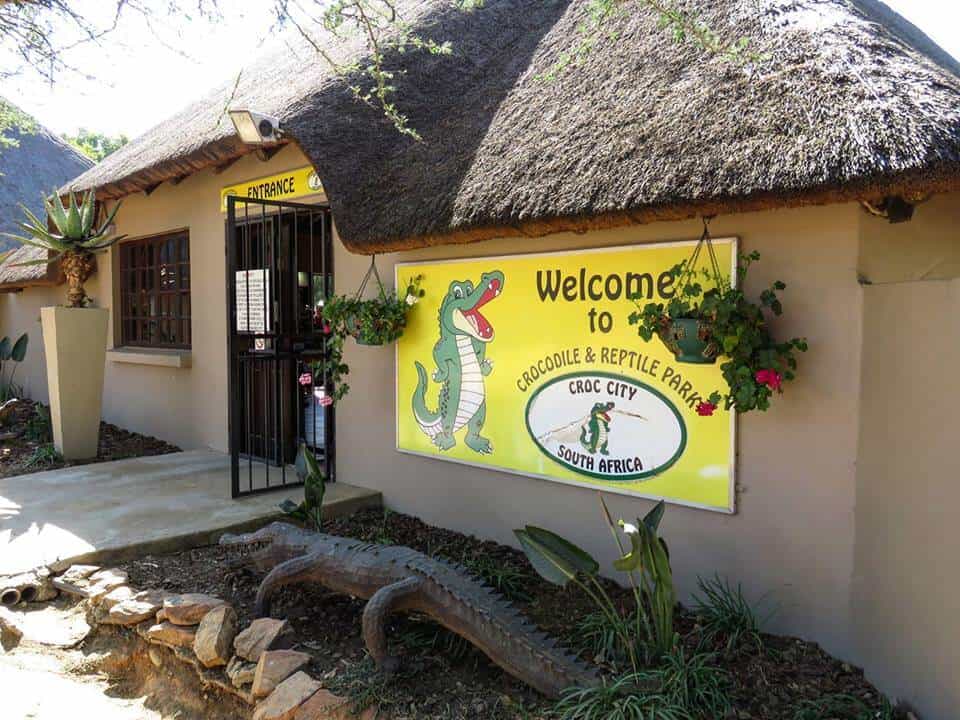 You and kids can safely indulge in thrilling activities such as holding a baby crocodile, touching exotic snakes and getting up close and personal with a tarantula, at this unique park under expert guidance. The park features indigenous South African snakes (10 of the most venomous snakes in South Africa) in addition to some exotic reptiles, tarantulas, alligators, and tortoises. Majority of resident animals constitute Nile crocodiles. The facility also features an exciting Croc City FlyOver (first Nile Crocodile Zip Line in Africa) where visitors can fly five meters above the ground over the crocodile enclosures.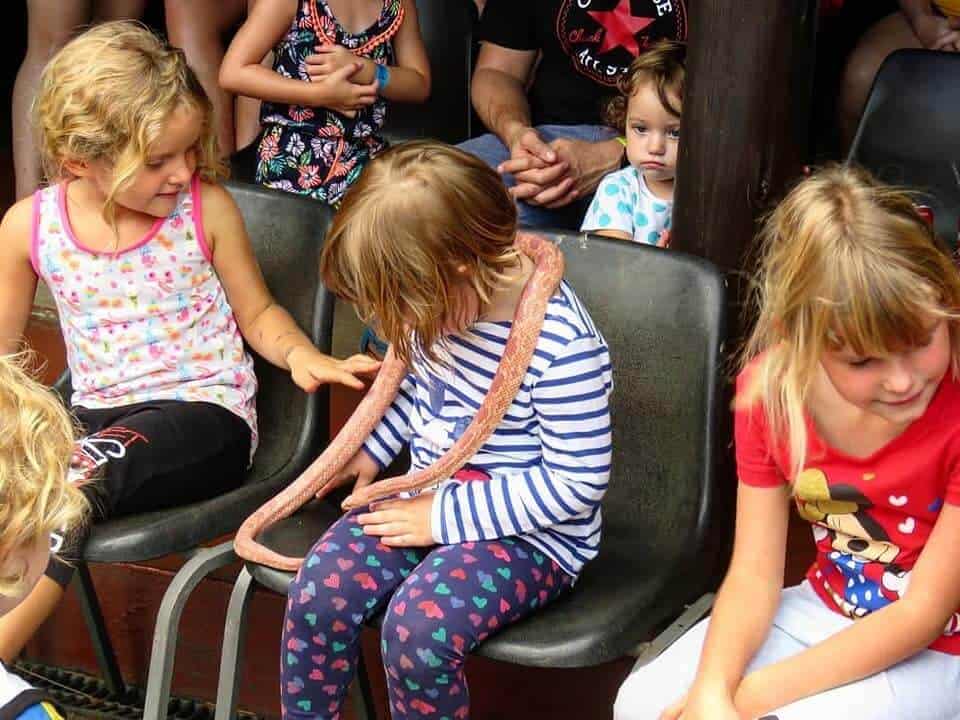 Guided tours happen daily from 9 am to 4:30 pm featuring reptile interaction, where all visitors have the opportunity to safely interact with various reptiles (including a croc-hatchling). The place has a restaurant and kids play area. Also if possible do catch their quite popular venomous snake show conducted every Sunday at 11 am.
Address: Corner of Cedar Road & R114 Nietgedacht 535 Chartwell, Chartwell, 2055.
Hours: Everyday 9.00-16.30.
For more information see CrocCity website.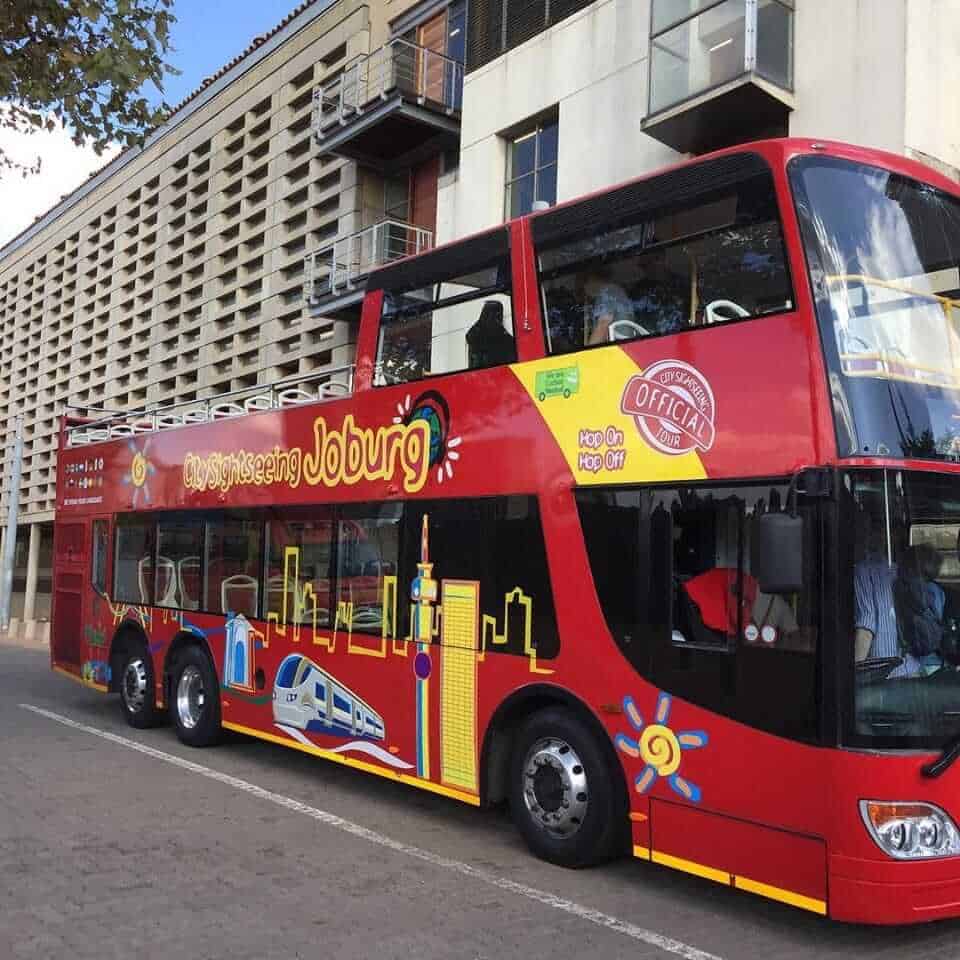 The Red Bus sightseeing tour can be a fun way to explore the city as you've never seen it before taking you to all of its hottest spots with a hop-on, hop-off excursion. Commentary is provided in about 15 languages with a special commentary channel for kids. The children are very likely to enjoy the open-top buses and get to learn about the city as well. They also have limited kid special offers and kids holiday specials, so keep an eye out for them.
Address: Oxford Rd, Rosebank, Johannesburg, 2196.
Hours: 8.30- 17.00.
For booking see Red bus sightseeing website.
Ready to enjoy Johannesburg with the family? Remember to also check the best vegetarian restaurants in Johannesburg to complete your research 😉