Home » Food-Restaurants » 10 best restaurants in Rome
With a long history spanning 28 centuries, Rome has been the capital of the Roman Kingdom, the Roman Republic and the Roman Empire. Bestowed with titles like the Eternal city and Capital of the World, Rome was the first ever metropolis. It has been through the Renaissance and has been subjected to meticulous architectural and cultural planning which has made it the artistic and cultural center of the world and given it the status of a global city.
Home to several parks, gardens, fountains, statues, bridges, catacombs and museums, Rome is the most popular tourist attraction in Italy, very popular also among families traveling together. Due to such a long history, Rome's cuisine has evolved through centuries and periods of social, cultural and political changes. From the typical Spaghetti alla Carbonara to the Jewish cuisine cucina giudaico romanesca, Rome is rich in cuisine. Hence, it is only natural that it is home to a variety of excellent restaurants. Following are the 10 best vegetarian restaurants in Rome.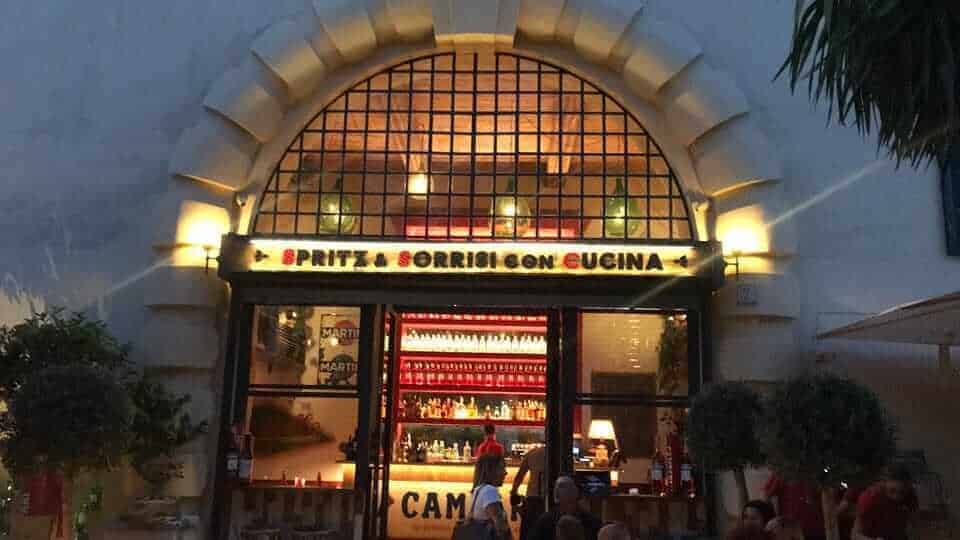 Address: Via Enna, 2
Famous for its carbonara and excellent service, Tira e Molla is a true Italian experience. You get hosts as soon as you enter, which makes for a warm and lovely welcome. The staff provides excellent assistance to ensure that you have a great time. The food arrives soon and the atmosphere is very enjoyable. The drinks are exceptional and we would recommend the homemade pasta and tiramisu. Fresh high-quality ingredients are used in original Italian style cooking.
There is plenty of outdoor seating. The ambiance is bustling with vibrant energy, yet the atmosphere is cozy and comfortable. The most remarkable thing about Tira e Molla is the synergy between excellent service and delicious food that is consistent in quality and flavor. There is a wide selection of vegetarian, vegan and gluten-free options of Italian, Mediterranean, Contemporary and Central European cuisine. The place has a full bar consisting of a wide variety of every kind of drink. You will definitely want to come back to this place.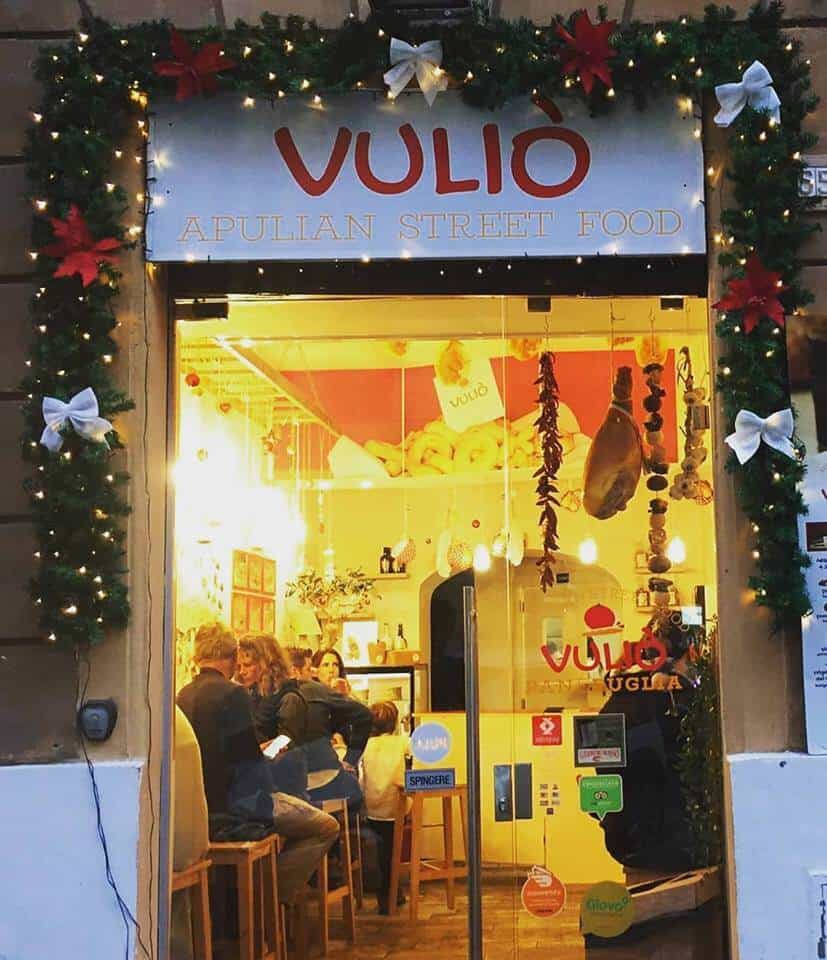 Address: Via degli Scipioni, 55
Find it in the center of Rome near the Vatican City. Vulio is famous for putting a lot of effort to ensure that its costumers get only the highest quality street food. The prices are very reasonable considering the high-quality ingredients and the convenient location. Vulio is famous for its artistic and beautiful presentation of traditional Apulian street food.
The restaurant is owned by two partners who are knowledgeable, kind and attentive. The service is excellent and there is not a trace of arrogance or ignorance in the staff. The ingredients and the preparation of the dishes will be explained to you as simply as possible, but with such detail and patience that your appetite will surely rise. The sandwiches, salads, bruschetta, pizza, burrata, mortadella are amazing. It also serves a wide variety of wine and handmade beer. The ambiance is cozy and comfortable with the takeout option available. A must if you want to eat at one of the best vegetarian restaurants in Rome!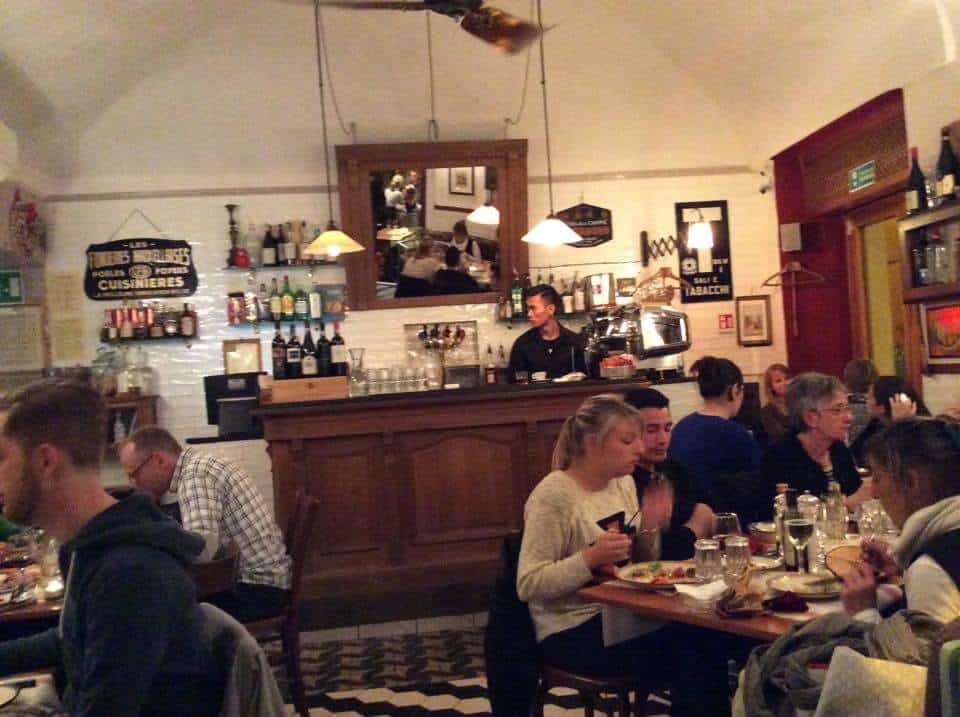 Address: Piazza San Callisto, 10
Famous for its excellent local cuisine and retro style ambiance typical of the 19th century Rome, Cajo & Gajo is a stylish restaurant located half a kilometer from Trastevere. The service is quick, attentive and responsive and the staff makes great recommendations. The highly recommended dishes are pizzas, carbonara, salads, calamari, homemade pasta, cacio e pepe, spritz veneziano, and fried artichoke.
One of the busiest restaurants in Rome, Cajo & Gajo is a paradise for vegetarians. It doesn't matter what time of the year you visit, it doesn't matter whether you go for breakfast, brunch, lunch, snacks, and drinks, or dinner, this restaurant has got all your vegetarian needs covered. The ambiance is lively and options of outdoor seating, high chairs, and full bar are added pros. The portion sizes are generous and the staff doesn't rush you. There are a great vibe and buzz in the air and the location is very convenient. It is a must visit place located in the center of Rome.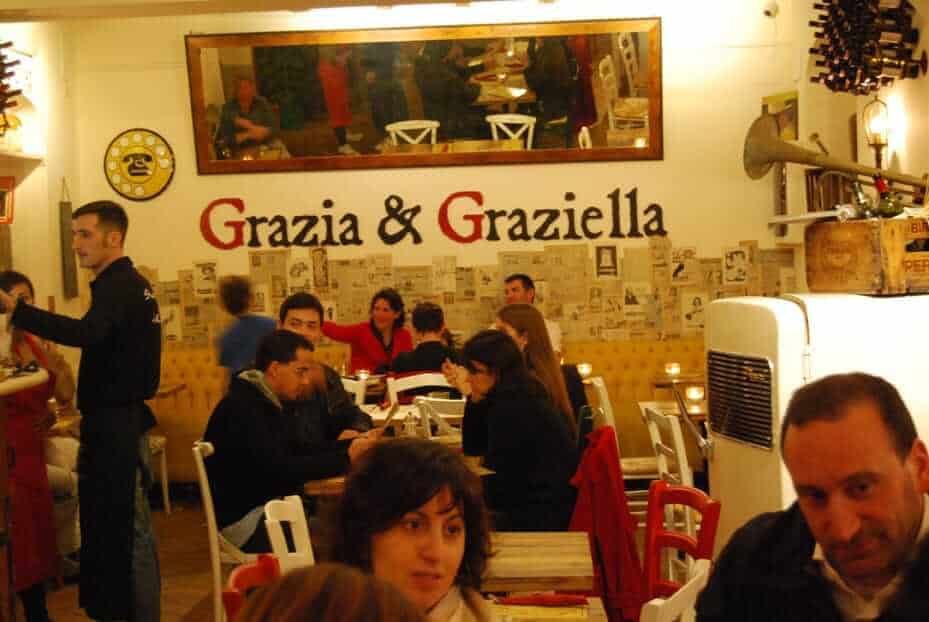 Address: Largo M.D. Fumasoni Biondi, 5
Grazia & Graziella is known as a place from another time due to its traditional touch. The staff is friendly and attentive and would go to great lengths to make your experience memorable. The pizza at this place is famous for having a perfectly balanced ratio of the crust, sauce, and cheese. This place pays a lot of attention to your needs and preferences, the chefs also do this.
Due to high demand, you usually have to wait for a few minutes before getting in, but they give you a complimentary glass of Prosecco for your patience and once you enter, the ambiance makes you forget all the waiting. The highly recommended dishes are the calamari, lasagna, artichokes, cacio e pepe, gnocchi, carbonara, tiramisu and so on. The flavors of all the ingredients -garlic, olive oil, cherry tomatoes, parsley, rosemary, thyme, mushrooms, basil, etc will definitely take your senses on a ride. In this place, they cook food with one golden principle in mind- that food is more than just bread and wine, it is an emotional experience.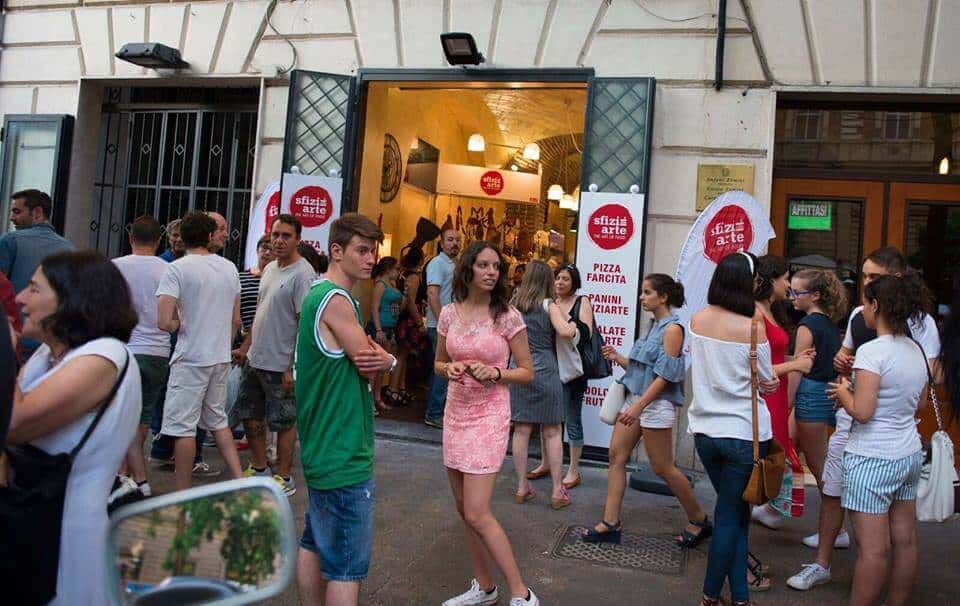 Address: Via Leone IV, 101
The idea of opening Sfiziarte- the Art of Food came to the owners, a couple, after visiting the Milan Expo. Since then, they have been living their dream of cooking delicious food and serving their customers. One of the best things about this restaurant is that from appetizers and salads to sandwiches, side dishes, and desserts, you can get everything here. The owners are very friendly and interact with you; they let you taste various things before ordering.
It is a daily kitchen which uses fresh and the highest quality of ingredients. It is famous for its fresh soups and salads, delicious sandwiches and exquisite desserts. The attention to creativity given to each dish really adds to the value of the overall experience. The ambiance is homely so you feel like you're having a good time with your family. The tastes and flavors are a treat to the senses and the casual interaction with the owners is a cherry on top.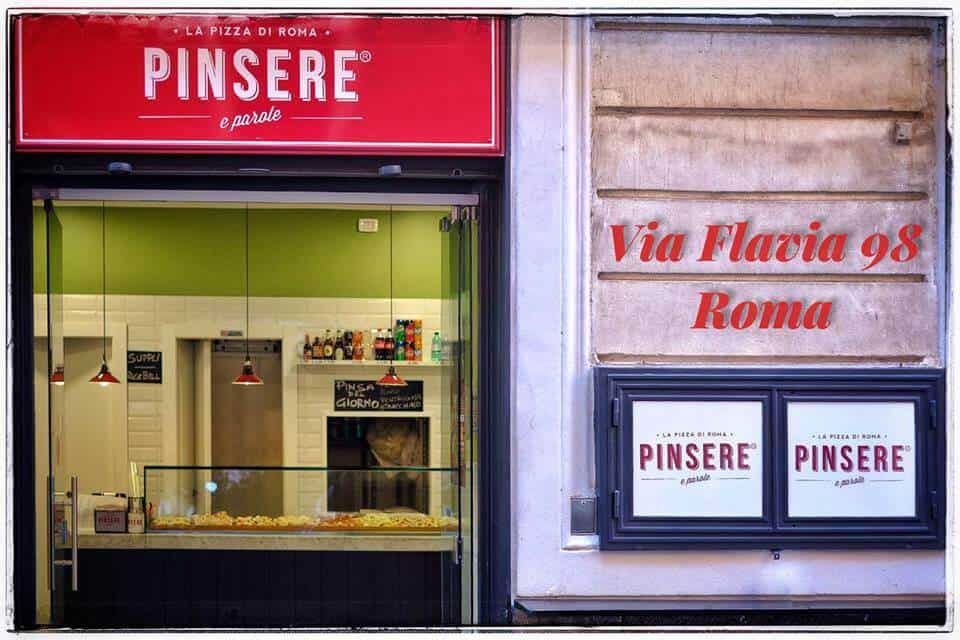 Address: Via Flavia, 98, 00187 Roma RM, Italy.
Pinsere is famous for pinsa, a special kind of pizza that farmers created long ago. You can find this only in Rome. What makes pinsa different is that its dough is lighter, more toasted and easier to digest. The dough is hot and crispy when it arrives at your table. It is a small and cozy place. Its ambiance is energetic and vibrant. Tourists and local office workers always fill Pinsere, making it one of the best vegetarian restaurants in Rome.
The service is flamboyant and it is quite an entertainment for tourists to speak to the waiters who are well versed in English but speak it with a very sweet Italian accent. The place serves a wide variety of pizzas made with interesting combinations of sauces, spices, cheese, and toppings. The pizzas are made in a very creative and artistic manner which makes them all the more appealing and very unique and different from regular pizzas. There are plenty of vegetarian options of pizza like eggplant pizza, potato pizza, spicy margherita, buffalo-basil pizza, among others.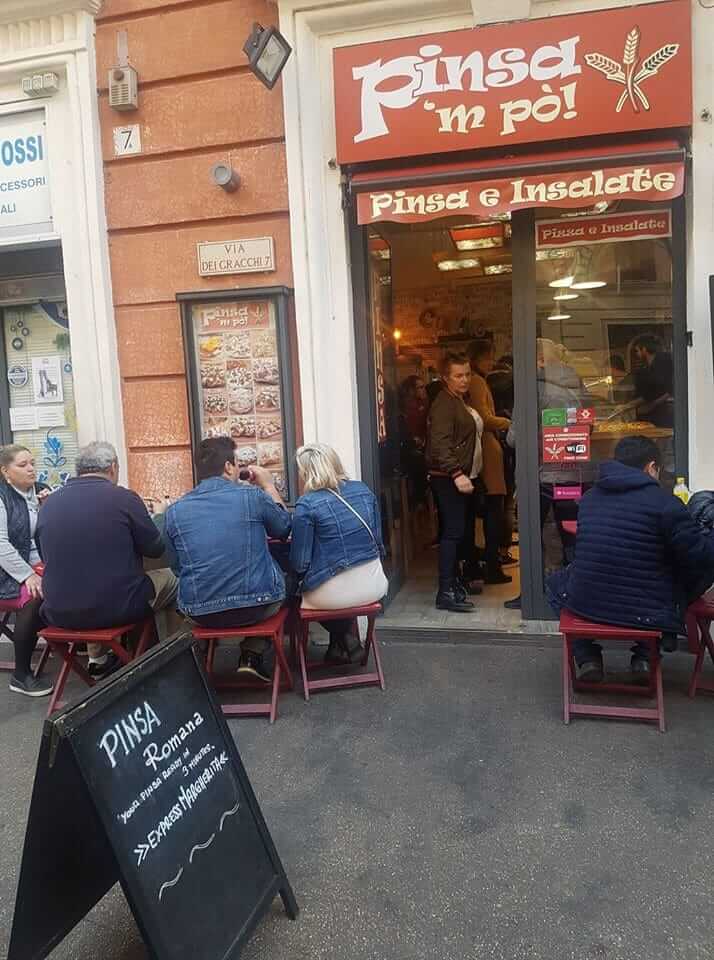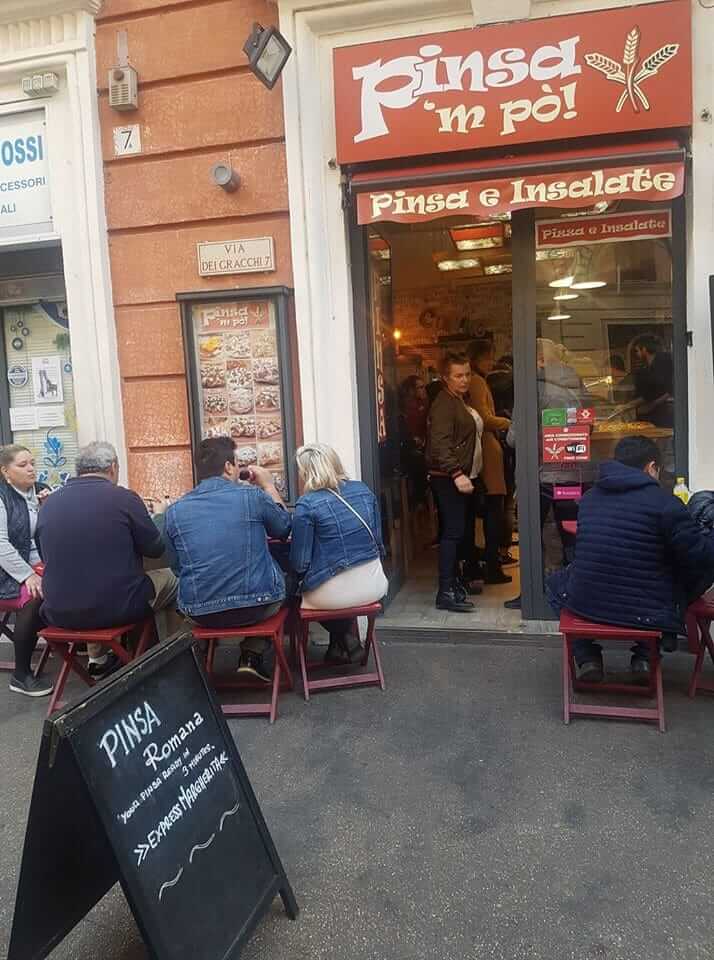 Address: Via dei Gracchi, 7
Famous for its creative ingredients and innovative selection of pizzas like pumpkin flowers, radicchio, and pears, red sapphire, burrata with artichokes, etc., this is a great place for a quick and filling meal. Owing to its location, it is a great place to go before/after visiting the Vatican. As the name suggests, this place serves the original Roman pinsa, which is slightly different from regular pizza.
The pizza at this place has a great texture; it is crispy at the crusts, yet soft and fluffy in the middle. The staff is very friendly and attentive and the prices are very reasonable. A great pro is that you need not buy a whole pizza, you can order square pizza pieces. The service is quick and all things are made after ordering, then and there. The ingredients are fresh and they prepare the pizzas with both white and red sauce bases. You can accompany your food with different kinds of beer and wine. The waiting time is short and the menu includes gourmet pizzas.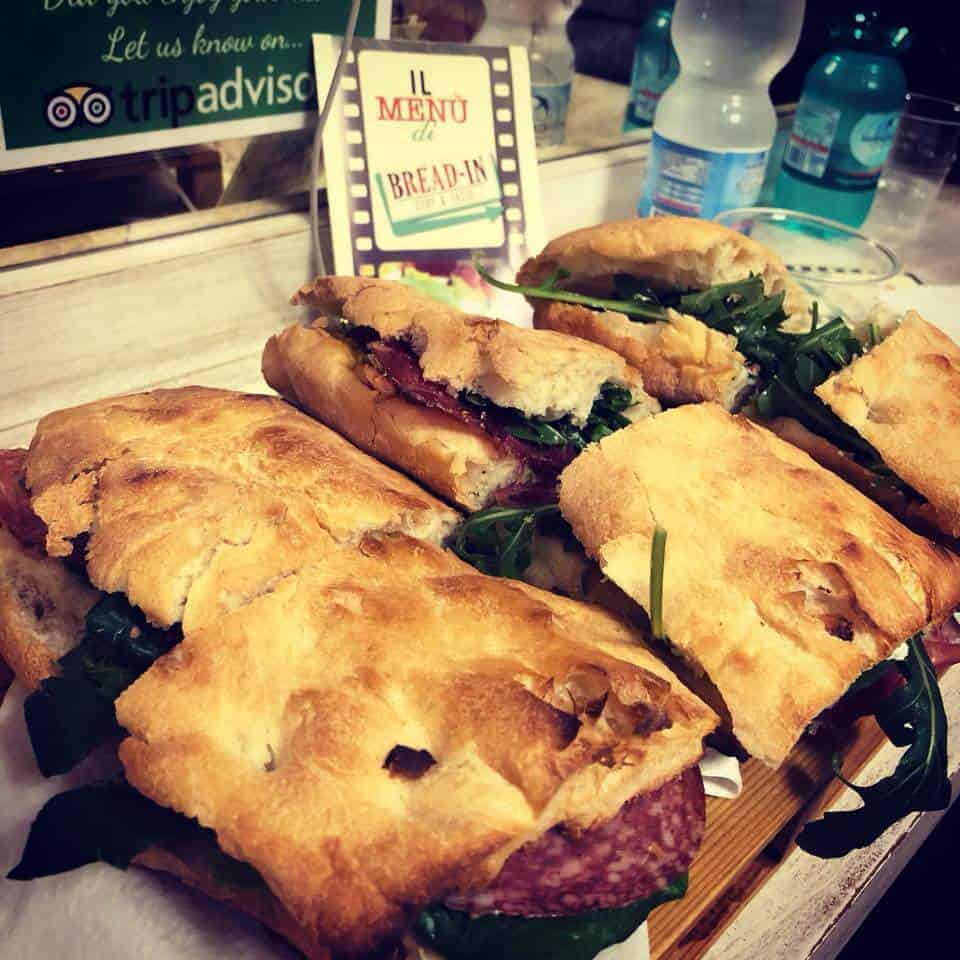 Address:  Piazza di Tor Sanguigna, 9
Located conveniently just outside Piazza Navona, Bread-in is a small sandwich place with sandwiches named after famous movies! The prices are reasonable and there are a lot of options to choose from. The highly recommended sandwiches and paninis are the Godfather, the Taxi Driver, the Armageddon, the Blade Runner, the Pulp Fiction, the Star Wars Panini, etc. They use fresh ingredients and their bread is excellent. They also serve a variety of drinks like craft beer, ales, prosecco, and a variety of wines.
There are a lot of options for vegetarians, including Alien and Predator. They also regularly put out for happy hours and declare their current bestsellers. The atmosphere is great, the menu is available in English and the staff is very courteous. The service is amazing and they even customize your order according to your wish. They also serve a good variety of salads, homemade desserts, fruit salads, and smoothies. Locals recommend this place! Apart from being one of the best vegetarian restaurants in Rome, it's also one of the best sandwich places there!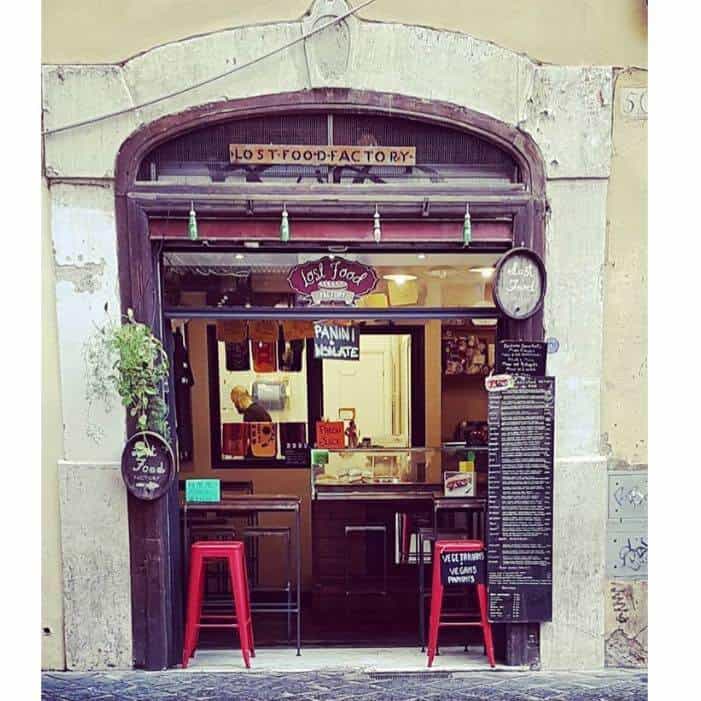 Address: Via della Maddalena, 50
Lost Food Factory is a great sandwich place! The owners love what they do and thoroughly enjoy engaging their customers. It is less than half a kilometer away from the Pantheon and is famous for its sandwiches and paninis. This place is refreshingly different from other places serving the usual ketchup and mayo sandwiches. They really put attention in the sauces, ingredients, and flavors that go into the sandwiches and paninis. The place also offers a variety of salads, entrees, pizzas, burgers, pasta, and Italian craft beer.
Striving towards recreating forgotten Roman dishes, this place has excellent service and the owners take pride in their service, make you feel at home and make excellent recommendations. As the name suggests, the place is small and cozy and you can walk right by without noticing it. The combinations of the ingredients are quirky and innovative and the proportions are quite large and of good value. The atmosphere is vibrant and the choice of music is good. One of the best vegetarian restaurants in Rome.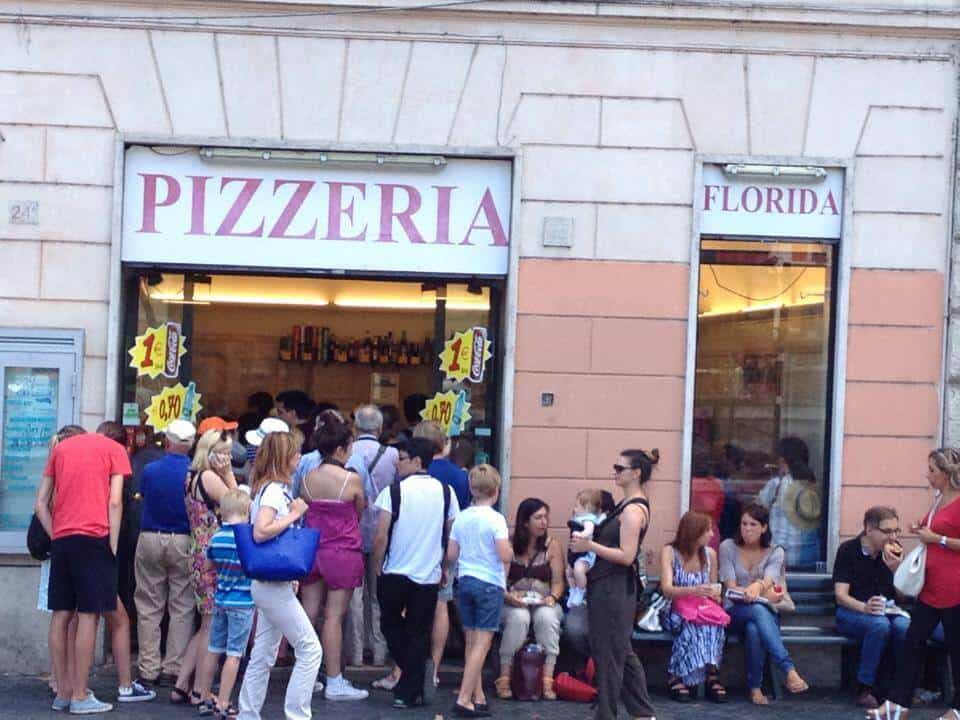 Address: Via Florida, 25
Located at around 200 meters away from Ghetto Ebraico, Pizza Florida is unique because here, you decide the size of the order and pay by the weight. The pizzas are excellent, crispy on the outside and fluffy on the inside. The service is amazing and they explain each kind of pizza to you in great detail so that you really understand and then order according to your needs and preferences, ensuring a great experience. The highly recommended dishes are Mozzarella di bufala, cherry tomato and chili flakes pizza, mushroom pizza, etc.
The seating is limited but the place is always packed and its thin crust pizzas served are always in demand. The ingredients and recipe are authentic and traditional. You can enjoy your pizza looking at the Roman ruins, where Julius Caesar was assassinated after which you can go to the cat sanctuary for some cuddles. The owner is very friendly and accommodating. You can order pizza by the gram, take it in the takeaway box and explore various parks and other tourist attractions around the area.
Ready to make a reservation at one of the best vegetarian restaurants in Rome? We surely are! And don't forget to check our food guides for more information.