Home » Food-Restaurants » 10 best restaurants in Seoul
Seoul, the capital of South Korea, is one of the oldest cities in the world, with its history going back to two thousand years. Surrounded by a mountainous and hilly landscape, it is home to five UNESCO World Heritage sites. In 2014, Seoul was the 9th most visited city and 4th largest earner in tourism in the world. It is considered a global city due to its modern architectural construction, a world-class international airport and the fact that it is the 4th largest metropolitan economy after Tokyo, NYC, and Los Angeles.
Needless to say, Seoul is one of the most attractive tourist destinations in the world, making it home to a large number of different kinds of restaurants. Here is a list of 10 Best Vegetarian restaurants in Seoul.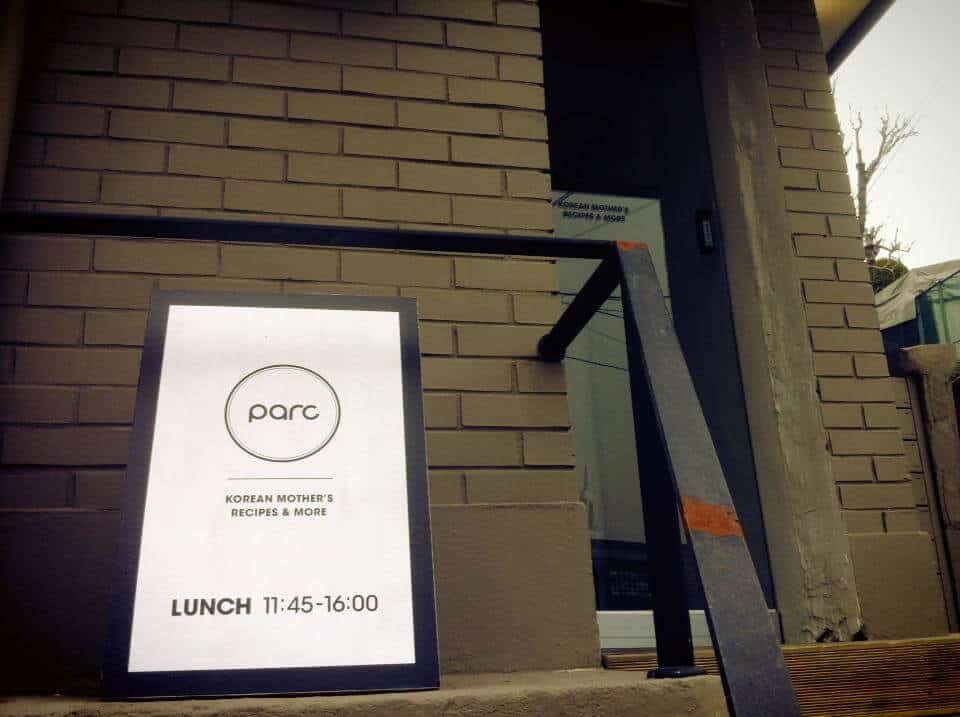 Address: 26-5, 55-ga-gil, Itaewon-ro
Parc serves traditional Korean food inspired by authentic family recipes passed down through generations of the owner's family. There are a lot of options on the menu for all kinds of tastes and preferences. The food is fresh, high quality and flavorful. The ambiance is beautifully modern and comfortable. The staff speaks good English and is very attentive and friendly.
This place is located in Hannam district, which is the most international neighborhood in Seoul. Located in a stylish back alley, this restaurant is a kind of trendy take on traditional Korean food. The menu, which changes seasonally, contains a wide variety of honest Korean dishes. A big pro is the extensive drinks menu, which has a wide variety of alcoholic and non-alcoholic drinks like the soju, wines (both by the glass and by the bottle), gin, draught beer, plum wine, black raspberry wine, and Campari. They do not make their own kimchi and give it to you only if you ask for it, in order to avoid wastage. Visit experience food that is fresh, flavorful and wholesome.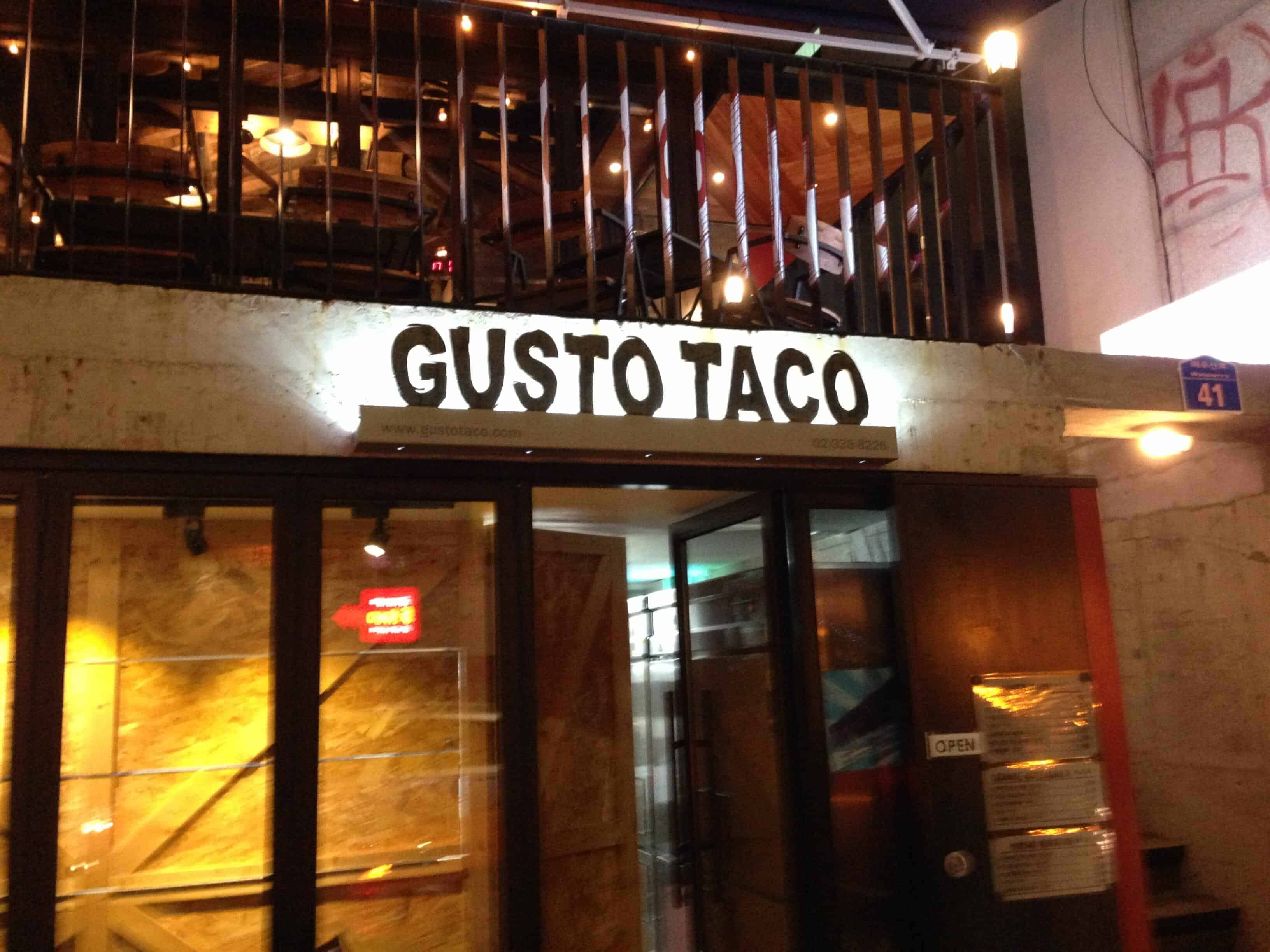 Address: 41 Wausan-ro, Seogang-dong, Mapo-gu
Gusto Taco is one of the most popular restaurants in Seoul, which serves excellent Mexican, Southwestern and Latin cuisine. Here, you can get a variety of classics like tacos, burritos, quesadillas, and nachos. What's better is that you can customize them with different ingredients according to your tastes and preferences. For the tacos, it makes its own masa and hand presses each tortilla. It also makes its own queso cheese sauce for the nachos.
The ambiance is casual and family style, but it is a great place for celebrations, get-togethers, and parties. The service is excellent, the staff is very attentive and the owner personally greets you and makes great recommendations. The prices are very reasonable and the good value for money has won this place a lot of loyal customers. There are plenty of options for vegetarians, vegans, and persons looking for gluten-free food. Also, the tacos, quesadillas, and nachos have delicious veggie and tofu options. All the ingredients are fresh and nutritious. The guacamole, rice, beans, pepper, corn, cheese are all on point. This place closes on Mondays, don't forget!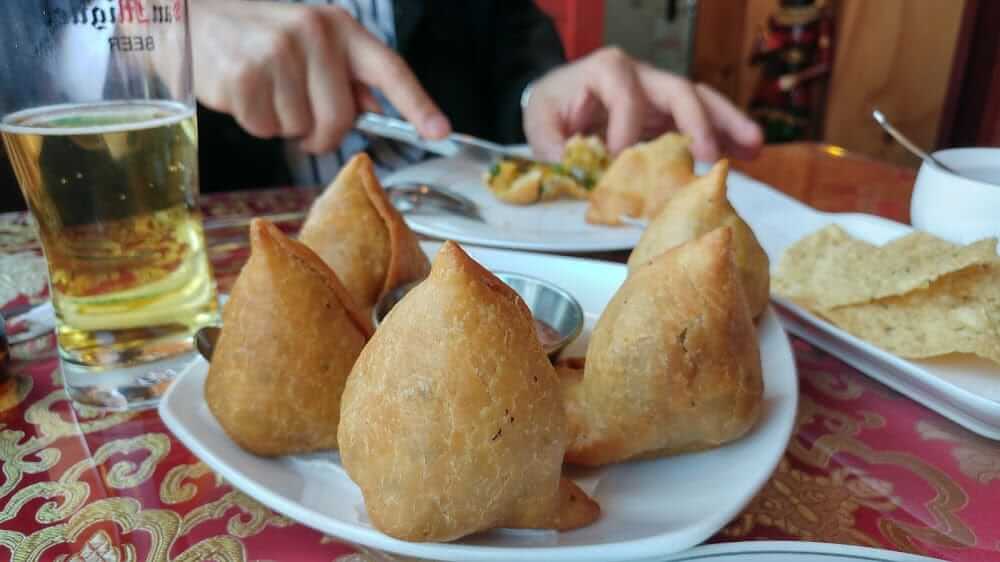 Address: 6, 20-gil, Sinchon-ro, Daeheung-dong, Mapo-gu
Jyoti is an Indian restaurant which has received several accolades like the 2017 Great Taste Award by the Asia Pacific Anti Additive Association. The most often made complains against Indian food is that it is greasy, too spicy and heavy. But the food at this place is fresh, wholesome and not unnecessarily oily. Also, there are non-spicy versions of otherwise spicy dishes. As is common with the Indian cuisine, there are plenty of vegetarian dishes in the menu, they have kicked it up a notch by introducing many vegan options too.
The food is cooked with a lot of different kinds of ingredients and spices which makes it very flavorful. The presentation of the food is beautiful and appealing. The prices are reasonable, the ambiance is warm, colorful and comfortable, the staff is very attentive and hospitable and the service is outstanding. The samosa is a highly recommended appetizer which is loved by all. In bread, the naan is the most popular, available in options of plain, garlic, butter and honey, which goes well with all kinds of curry.  It is most certainly the best place in Seoul to get authentic Indian food.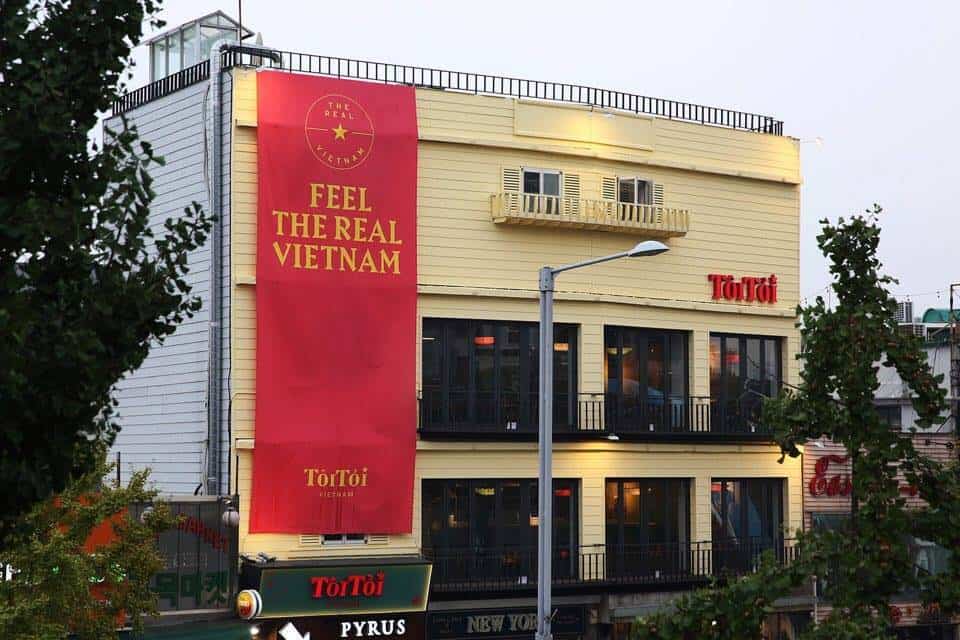 Address: 136-1 Itaewon-ro, Itaewon 1(il)-dong, Yongsan-gu
Toitoi serves authentic Vietnamese food in a traditional atmosphere. They use the freshest ingredients to cook the food, it makes the flavors delightful! The broth, vegetables, and other ingredients are well balanced and the taste is consistent each time. This place is really a powerhouse of strong flavors, which is a wonderful break from South Korean cuisine, which is comparatively less flavorful than Vietnamese food. Ingredients like garlic, sweet onion, Asian coriander, spring onions, bean sprouts, fish sauce, and dried chili are all cooked in a clear broth make up for a tasty and sumptuous meal.
The highly recommended dishes are the Bun cha, Pho, Ban Mih sandwich and the Bun Bo Nam. The stir-fried vegetables, spring rolls, and fried rice are fresh and on point. The ambiance is modern with a traditional and cultural touch, which is beautiful. The staff is very cordial and attentive. The chef comes to check whether you like the food and is very eager to receive your feedback and suggestions. Little things like topping the dish with garlic chips or accompanying flavorful condiments go a long way in ensuring a wonderful experience. The coconut coffee and avocado smoothie are delightful.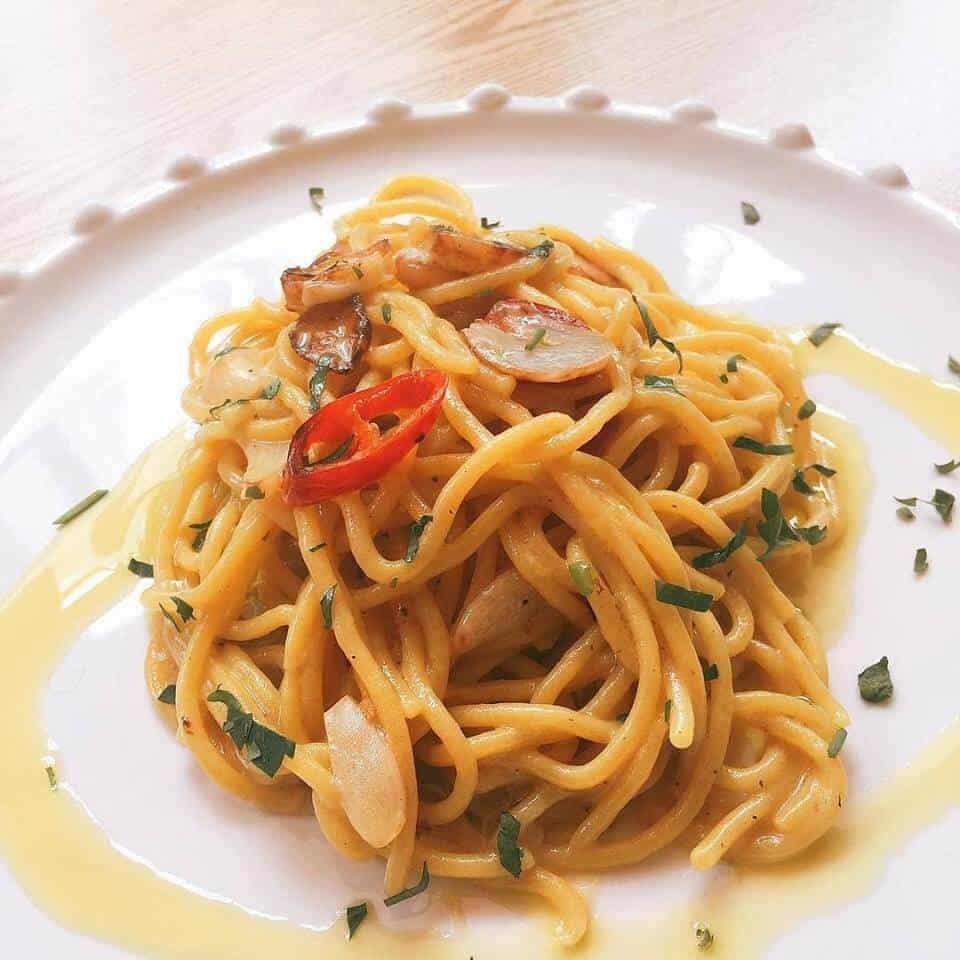 Address: 295 Dongho-ro 17-gil, Sindang-dong, Jung-gu
Brera was established by two professors in 2015, and has now gained wide recognition and popularity for its authentic home-style cooking and serving Italian cuisine. The Italian Minister of Tourism has bestowed upon this restaurant, the Ospitalia Italiana plate, certifying and guaranteeing high standards of quality. This place is famous for its consistent and authentic flavors, excellent customer service and the customer satisfaction-oriented approach. They put in a lot of effort to make your experience memorable, like offering complimentary food and drinks, taking care of personalized needs, use of fresh and seasonal ingredients even if it means importing authentic Italian ingredients. The staff is well trained, hospitable and attentive.
The ambiance has an international vibe which attracts a lot of expats, tourists, and locals. The décor is comforting and cheery, which makes it a great place for fine dining, romantic dinners as well as having a good time with family or friends. Also, the wine list is outstanding and classic dishes like lasagna, pizza margherita, cannoli, carbonara, tiramisu, etc are authentic and on point. There are a lot of options for vegetarians. It is most definitely the best Italian restaurant in Seoul and one of the best vegetarian restaurants in Seoul.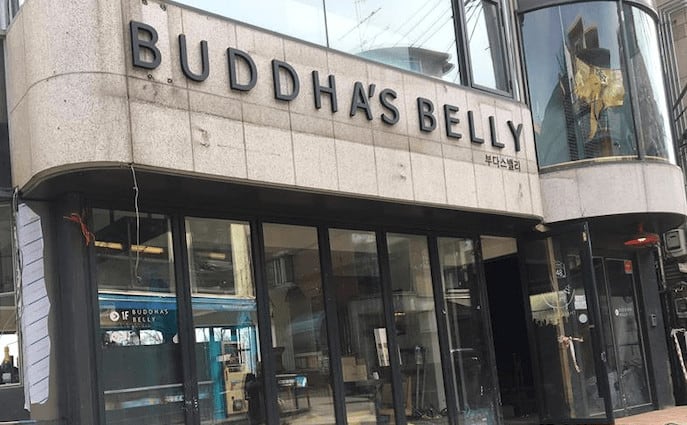 Address: 48 Noksapyeong-daero 40-gil, Itaewon 1(il)-dong, Yongsan-gu
Buddha's Belly is a Thai restaurant. It was a small takeout but now it grew into a full-fledged restaurant due to its authentic Thai food and excellent service. The chefs will adjust the level of spice according to your taste and are even willing to cook something that is not on the menu if you so desire. The atmosphere is modern and trendy, with comfortable furnishing, aesthetic interiors, and a romantic setting. You can enjoy a beautiful view while eating.
Located in a wonderful neighborhood among a number of restaurants, this place truly stands out for its outstanding food and cordial service. It is a very popular restaurant so we would suggest making a reservation in advance if you want to visit. The most popular dishes include the Pas See Eew (black bean fried noodles), spring rolls, the Thai green curry, green papaya salad, sour coconut curry soup, traditional pad Thai, etc. The dishes are honest and reliable in taste and consistency. The cocktail bar has everything so that you can enjoy a number of different kinds of drinks.  The desserts are delicious and their crème brulee banana roti and lava cake are highly recommended. We just had to put this restaurant on this list of best vegetarian restaurants in Seoul!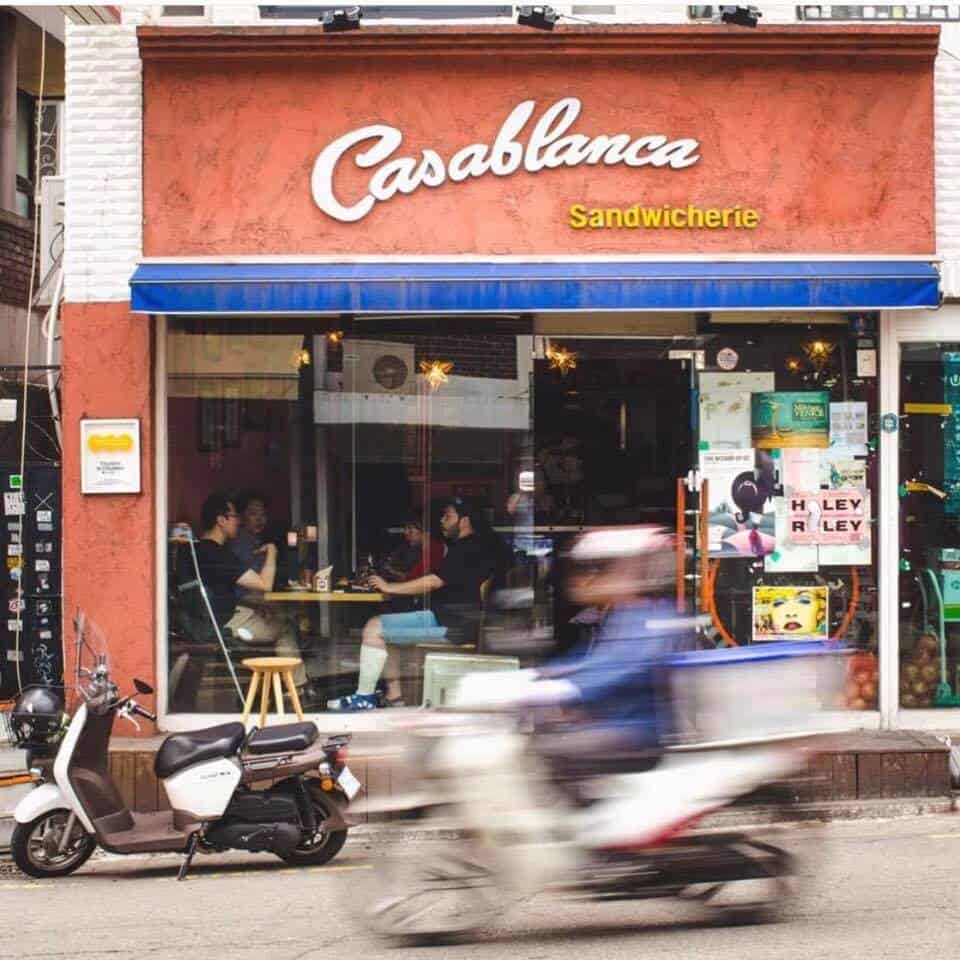 Address: 35-4 Sinheung-ro 3ga-gil, Yongsan 2(i)ga-dong, Yongsan-gu
Run by two brothers who are chefs, Casablanca Sandwicherie is a popular restaurant famous for its sandwiches, salads, and soups. Serving primarily Moroccan and Middle Eastern cuisine, this place has a lot of vegetarian and vegan-friendly options in its menu. They also serve vegetable shakshuka which is very popular, and they can make a lot of sandwiches vegan just by not adding mayonnaise.  The food is fresh, healthy, wholesome and made with natural flavors, spices, and sauces. The sandwiches are made like art, the bread has the perfect crispiness, the taste is well balanced and the presentation is beautiful.
The owners really enjoy what they do and it shows in the food quality, the ambiance, and the customer service. The atmosphere is cordial, homely and comfortable while the service is quick and attentive; the prices are reasonable which is a very good value for money. The highly recommended dishes are the lentil soup, the baguette sandwich, the carrot salad, vegetable shakshuka, etc. The ordering is easy, the menu is in English and the overall experience is outstanding due to the quality of food accompanied by delicious sodas or beers, convenient location, hospitality, and cozy interiors.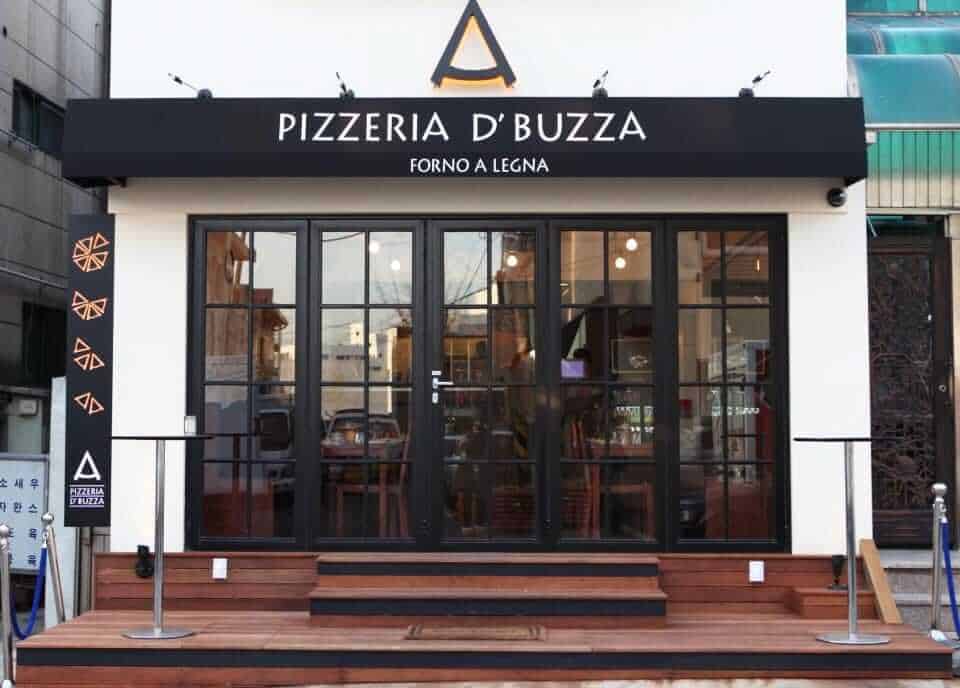 Address: 28 Itaewon-ro 55ga-gil, Hannam-dong, Yongsan-gu
Pizzeria D'Buzza is a wonderful little Italian restaurant located in Hannam-dong. It serves excellent Neapolitan style pizza with slightly burnt and crispy crust with a layer of well-balanced sauce and topped with fresh ingredients. Cooked in a wood-fired oven imported from Italy, the pizzas are delightful. There are other wonderful dishes like Parmigiana di melanzane (lasagna) made with a tomato sauce, grilled eggplant and topped with parmesan cheese. The classics like the calzone, calamari, Caesar salad, croquettes, and zucca are on point. Also, there is a good selection of wines, beers, cocktails, and soft drinks. Just one of the reasons D'Buzza is in our list of the best vegetarian restaurants in Seoul.
The ambiance is homely and very comfortable, the staff speaks good English and the owner-chef has a passion for Italian food. He is a Korean who went to Canada for studying and upon visiting Italy, fell in love with the food and made a bold decision to stay there and learn the art. He interned at a Michelin-star restaurant and returned to Seoul in 2008 after which he opened this restaurant. The place is always busy and yet the atmosphere is comfortable and the place is spotlessly clean. This place is a pleasant surprise in Seoul for people who like Italian food.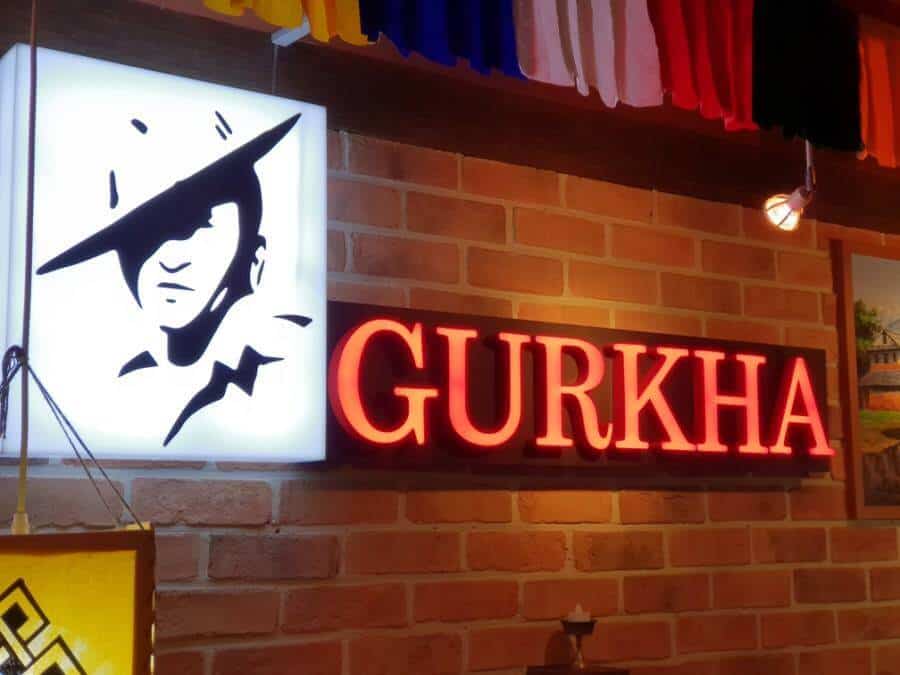 Address: 16-1 Myeongdong 10-gil, Myeongdong 2(i)-ga, Jung-gu
Located in Myeongdong, this restaurant is famous for its sumptuous Indian, Nepalese and Chinese food. There are salads, soups, lunch sets, Indian and Nepali curries, breads, biryanis, grilled, fried, roasted dishes, desserts, and drinks. The staff is attentive, polite, makes great recommendations and has thorough knowledge about the dishes on the menu. A warm smile always welcomes you into a very comfortable and warm atmosphere with Indian music playing.
The food is presented in authentic Indian fashion, which is beautiful. The flavors and spices in the food are perfectly well balanced. They also serve classic Indian everyday beverages like the chai and the lassi. The lunch sets are a very good value for money considering the wide variety of different dishes with different tastes and flavors that come in a single plate. The highly recommended dishes are the naan, palak paneer, red dal, paneer tikka, veg biryani, dal makhani, and samosa. Also, the place has a cultural vibe due to its decoration which mainly consists of traditional fabrics. They put a lot of effort into making you feel at home by doing things like arranging for your phone to charge or having a prayer room.
Address: 59 Sinheung-ro, Yongsan 2(i)ga-dong, Yongsan-gu
Vegetus is a wonderful restaurant serving excellent vegetarian, vegan and gluten-free food. Definitely, one of the best vegetarian restaurants in Seoul. It primarily serves healthy versions of American and Spanish cuisine, consisting of sandwiches, burgers, panini, pasta, salads, burrito, rice bowls, tapas, soups, and nachos. Vegetus serves drinks like hot and iced coffee, different types of tea both hot and iced (chamomile, bamboo, peppermint, Earl Grey, green, ginger, lemon, etc.), smoothies, soft soda based drinks, wines, beers, ciders, and cocktails.
It is a great place for brunch, lunch as well as for dinner. Maybe you already know this place because it appeared already in several magazines, blogs, and vlogs for its artistic presentation of fresh and healthy food. Also, because it has a beautiful and comfortable ambiance. Vegetus has an air filled with a lot of different aromatic flavors which is very appetizing and which you feel as soon as you enter it. It is always busy due to its popularity, so it is suggested that reservation be made beforehand. This place is truly a paradise for vegans and gluten-free eaters because here they get gluten-free lasagna, baked goods, and desserts, which might be very difficult to find.
Which one is your favorite? Tell us in the comment section about your choices for the best vegetarian restaurants in Seoul!
Also, read the rest of our food guides for more mouth-watering inspiration.