Home » Food-Restaurants » 10 best vegetarian restaurants in Dar es Salaam
Picture beautiful nature, lots of wildlife, varied landscapes from green wilderness to coastal waters; with the friendliest and welcoming people you will ever meet… that's Tanzania for you in a nutshell. The largest country of East Africa is often considered a wildlife safari mecca and features an equally fascinating cultural landscape.
Its culinary scene varies by geographical regions, as along the coastal regions, consumption of spicy foods coconut milk are common while the country's mainland partakes into different foods. Some typical mainland Tanzanian foods include wali (rice), ugali (maize porridge) and pilau (rice mixed with a variety of spices). Vegetables form an integral part of the diet and commonly used preparations include bamia (okra), mchicha (a kind of spinach), njegere (green peas), maharage (beans), and kisamvu (cassava leaves). Also since Tanzania grows at least 17 different types of bananas; these are often widely used in soups, stews, and chips.
So while the vegan alternatives aren't so firmly placed on the food scene of the country (yet) you will definitely find many vegetarian options to rely on.
Here are few of the places you can check out for a filling vegetarian meal in Dar Es Salaam, the former capital as well as the most populous city in Tanzania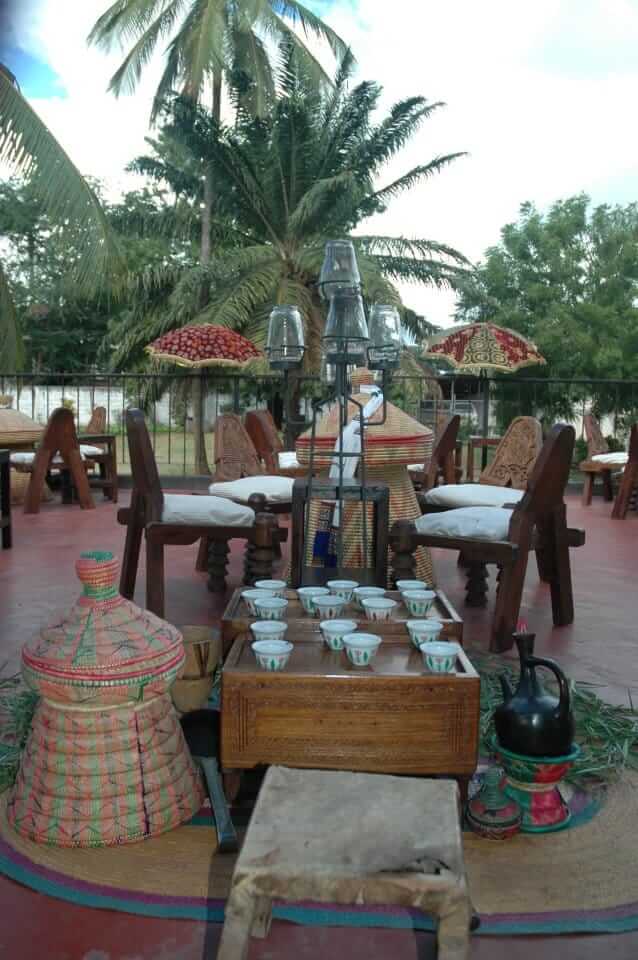 Address: 35 Ursino Street
Addis in Dar is Tanzania's longest-running and a best-known Ethiopian restaurant. Here, you can taste one of the world's most unique cuisines served in a traditional, soothing and intriguing atmosphere. It starts with ceremonial hand-washing as you sit on carved Ethiopian-design chairs and later enjoy the meal from large shared plates brought to your woven Mesob.
Many vegetarian and vegan options are available with robust and flavorful dishes. And the best part- their food is gluten-free. The place also serves home-roasted Ethiopian coffee, which can be enjoyed as part of a traditional ceremony or as a single serving. All in all, a must-try place.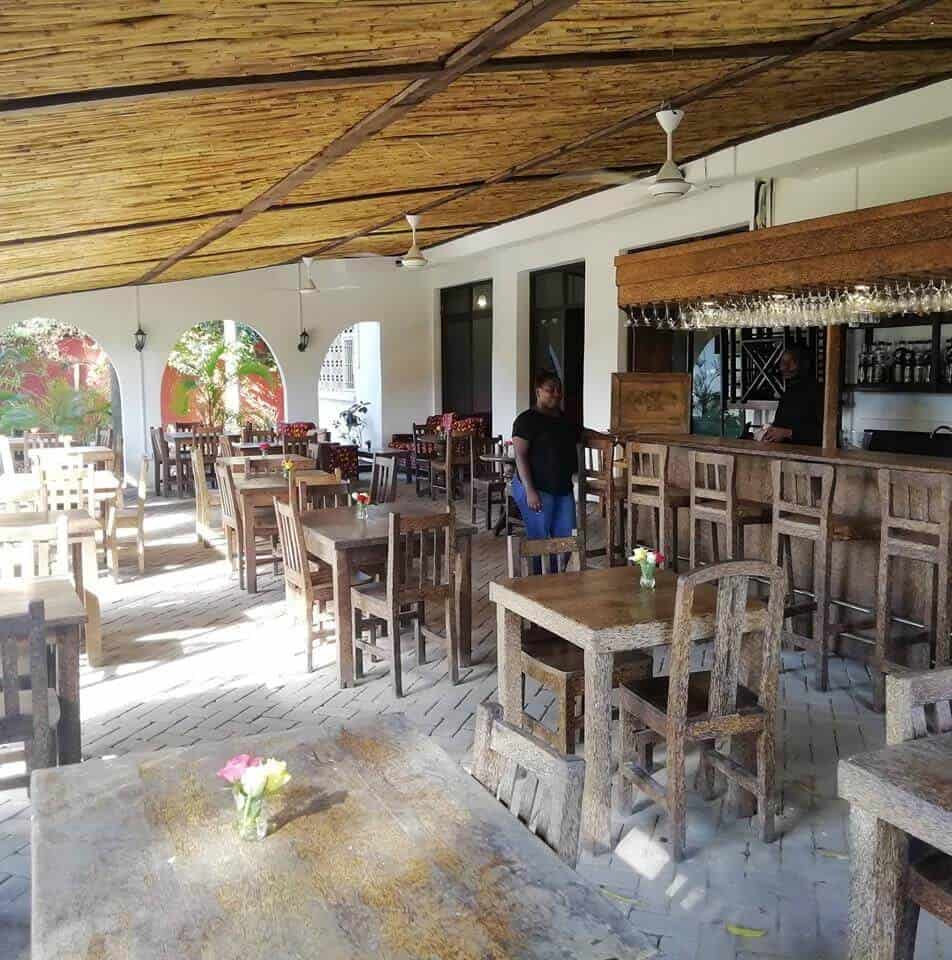 Address: Haile Selassie Rd, Masaki
The place offers myriad of options as vegetarian food, coffee, breakfast, lunch, dinner, wine, sandwiches, tapas bar, cakes, and baked goods, juices and cocktails. They also have gluten-free items. The Cafe is situated in a beautifully renovated colonial house with a treehouse for kids. Do try their salads, green soup, and gluten-free pancakes and brownies.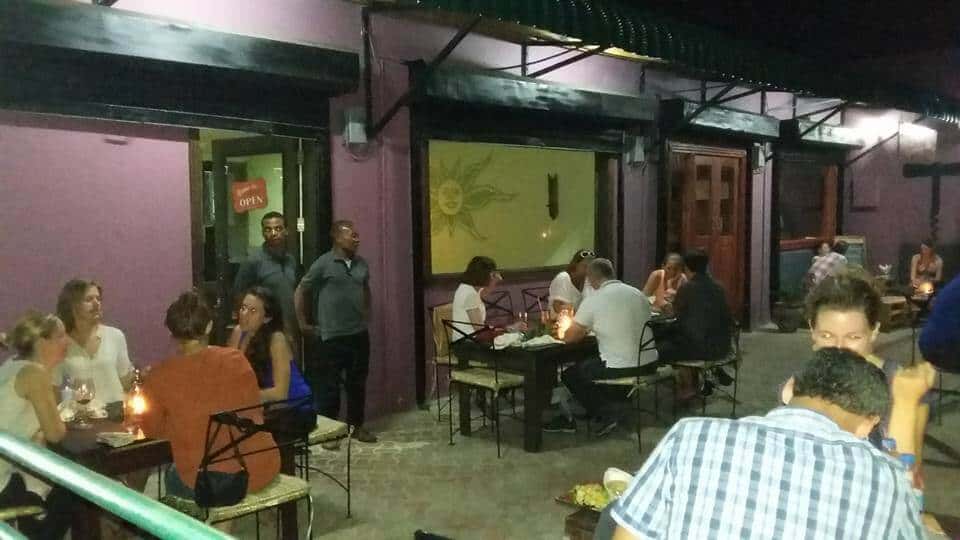 Address: 11, Kahama Road, across from tuk tuk thai
This Jamaican-influenced vegetarian restaurant has almost 80% of the dishes vegan or that can be made vegan. It also serves raw food, gluten-free options, freshly squeezed juices, and cakes. They have two separate kitchens for veg/vegan (the original portion of the restaurant) and the added on Jamaican-fusion side (meat, fish, poultry).
The ingredients used are fresh, with vegetables are grown within the country. The ambiance is beautiful, tranquil and inviting. Alcohol is not served, but guests can order a bottle from the wine bar next door. Try the pumpkin soup, seaweed salsa, seitan steak, raw salad and carrot cake here.

Address: Kahama Road, On the left after Tuk Tuk Thai, Masaki
The only tapas restaurant in the country this place offers multi-ethnic fusion menu with many vegetarian-vegan options. There are two kitchens where they prepare the food according to the different needs of its clientele. The current menu offers over 50 'small plates' that are perfectly designed for sharing and inspired from various cuisines as continental, Asian, Latin-American and Mediterranean.
On offer are Mexican cuisines as veg taco shells, veg quesadilla, and clearly marked vegetarian dishes as vegetable cigars, dim sums, chili cheese crepes, falafels, etc. along with varied sides, cocktails, and refreshing drinks. Try veg rolls with mango rice here. One of the best vegetarian restaurants in Dar es Salaam in our opinion!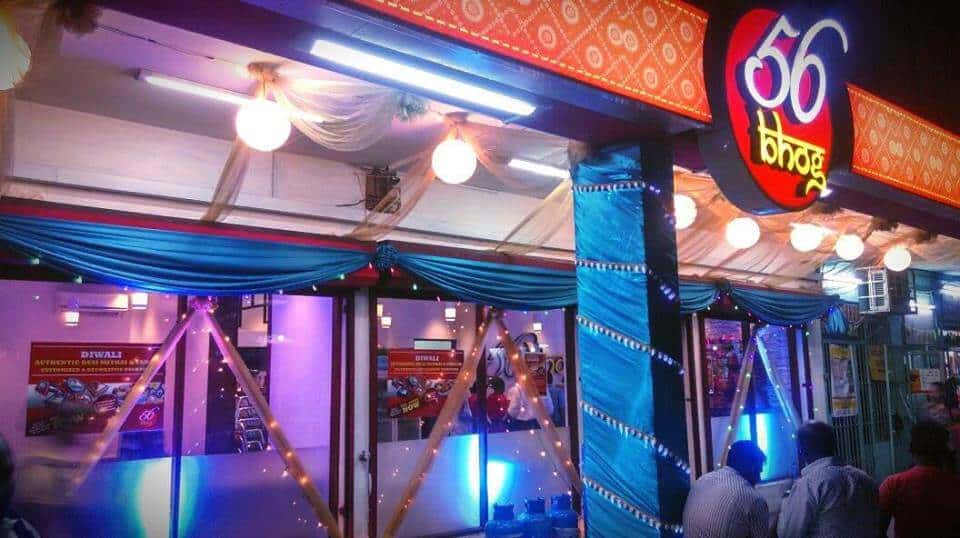 Address: Kisutu Street
This petite place in the city's center serves north/south Indian vegetarian cuisines (over fifty dishes) at reasonable rates. Thalis, snacks, chaats, savories, candies, sweets, ice-creams along with breakfast options are also available. The service is quick and the staff is friendly. Try Dal Makhani, Parantha, Bombay bhel, Dosas here.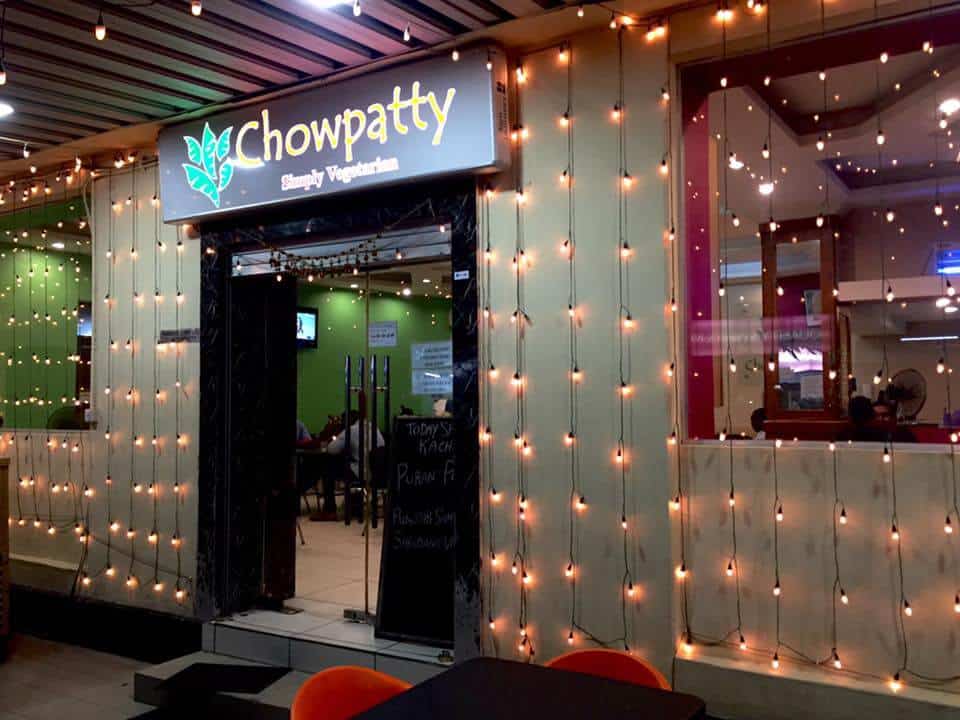 Address: Ally Manga Building, Kisutu Street
This Indian vegetarian restaurant offers mouth-watering authentic Indian cuisines. From Mumbai Chaat to South Indian Dosas, Punjabi Chole to Gujarati Thalis, Chowpatty promises an encompassing Indian street food experience like no other.
The place has decent vegetarian options and others that could possibly be made vegan upon request. The food is tasty and the service is good at an affordable price.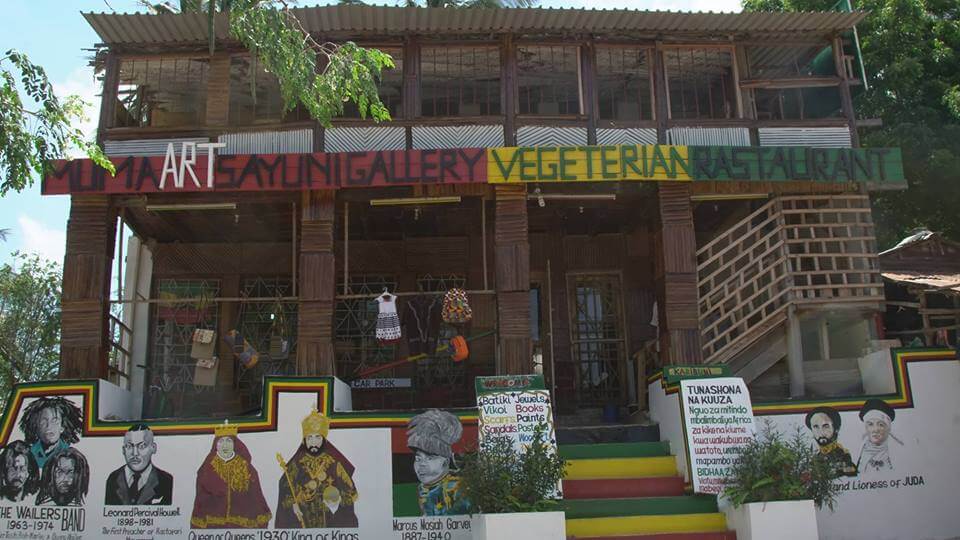 Address: Mji mwema, Kigamboni
One of the most interesting vegetarian restaurants in Dar es Salaam. This recently opened place features many vegetarian-vegan options, including cakes. There's a dish of the day with a fresh juice along with sandwiches, burger beans, salad, soups, vegan cake, beverages, and juices. The dishes are seasonal and regional consisting of healthy wholefood meals. Ingredients used are fresh out of the owner's organic garden.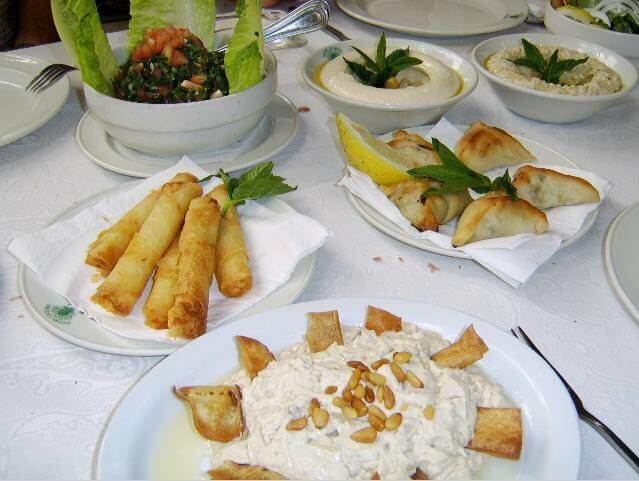 Address: Masaki, tour drive, seacliff village
This Lebanese restaurant serves various Lebanese cuisines, a good selection of hot & cold meze dishes, salads, burgers, wraps, and fresh juices. There is no alcohol available here. Many options of vegetarian dishes are available here to choose from- humus beiruty, avocado salad, falafels, mezzah mini, pita bread, banana with milk and honey, etc. They offer deliveries and take-aways as well.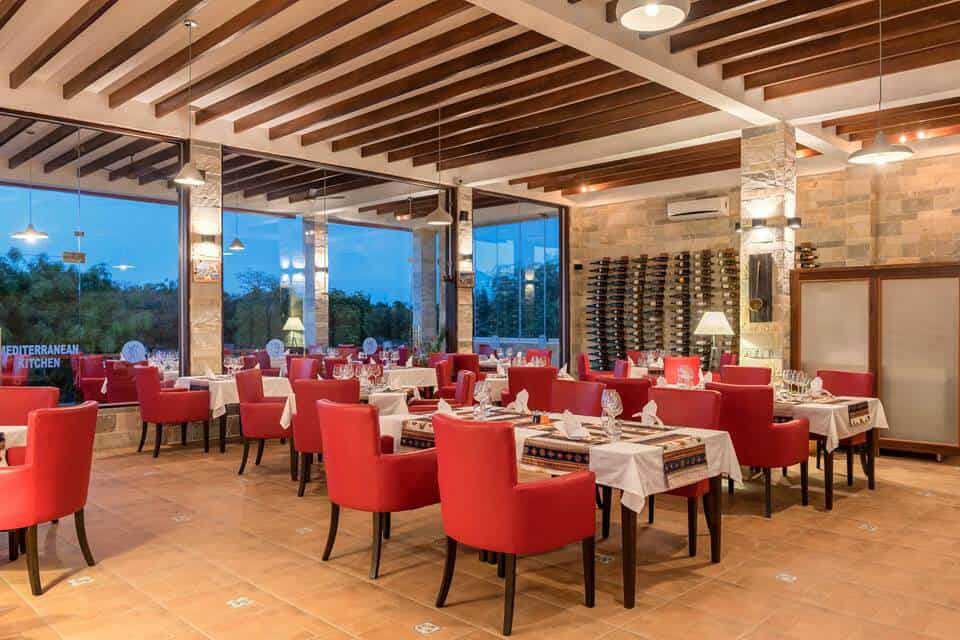 Address: Mkwawa Road, Dar es Salaam, Tanzania
This Mediterranean restaurant serves a comprehensive selection of varied dishes along with clearly marked vegetarian starters and meals. The ambiance is beautiful and chill with amazing shore view.
Various options worth a try include- Tapas, Bruschettas, ravioli, salads, pasta, vegetarian couscous and many more. They also have an extensive wine menu (one of the largest in town) with over 65 wines available, by the glass & carafe. These options make this place one of the best vegetarian restaurants in Dar es Salaam.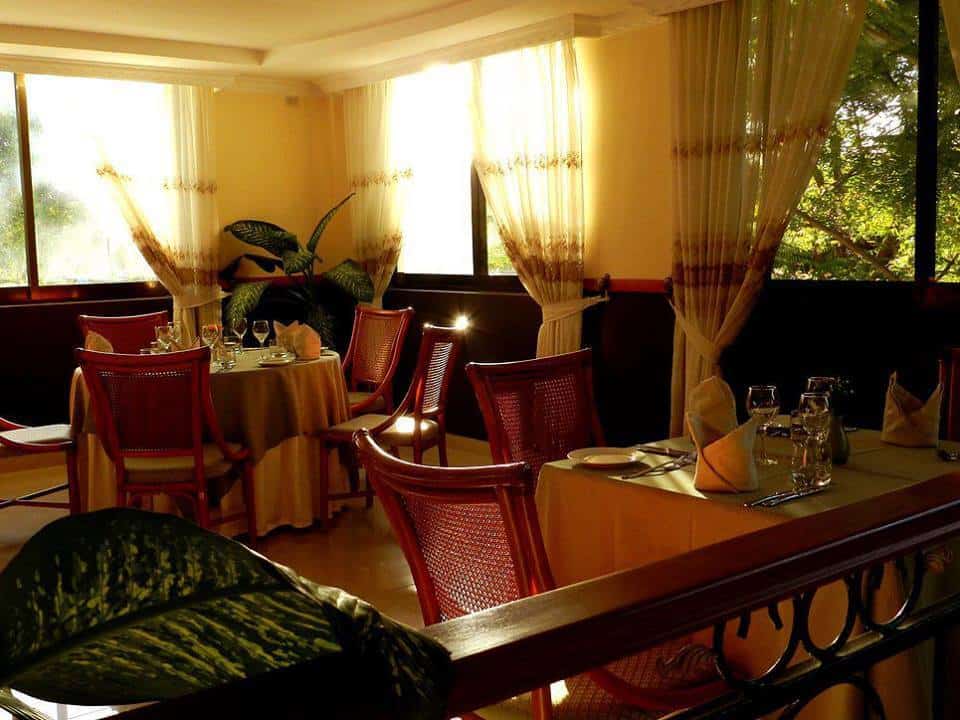 Address: 530, Haile Selassie Rd, Masaki
This Italian restaurant serves authentic southern Italian cuisines with lots of vegetarian options. They make use of the freshest local ingredients, providing a wide range of unique dishes with the use of traditional Italian cooking methods executed by an Italian Chef.
Many of their products are homemade (fresh bread, bread-sticks, etc) and much of the veggies are sourced from their own garden. So whether you are looking for vegetarian dishes, a Kid's menu, pizzas, homemade ice-creams or a selection of wines- they have it all. The vegetarian options are clearly marked on the menu and all their desserts and extras are vegetarian as well. If you pre-order they can also prepare gluten-free starters, pizzas, bread, and desserts.
Ready to try any of the vegetarian restaurants in Dar es Salaam? Read more delicious food guides to know where to eat next!