Home » Destination Guides »
"Just living is not enough. One must have sunshine, freedom and a little flower," said Hans Anderson
We say to add the little magic of wild in there and you are good to go.
Indeed there is a wealth of knowledge, openly accessible in nature. Our ancestors knew this and embraced the natural cures found in the bosoms of the earth. They made nature their classroom and studied the lessons to be learned from animals. The wild beasts around us are constantly teaching us things about ourselves, the way of the universe and much of the human behavior can be explained just by watching them… if we care to watch and observe that is.
Presently the ill-doings of humanity threaten to wipe out all of this wilderness and the precious wildlife we have so taken for granted. Plan a trip before that happens. Pack your bags and head out to these magical places full of wild, vitality and beauty for your ultimate wildlife vacay. With the pace of man's destruction spree, who knows? This could well turn out to be our last chance to witness these majestic wonders of nature.
1) The Galápagos Islands, Ecuador
This volcanic archipelago is in the Pacific Ocean. It lies about 1000 km off the coast of Ecuador. It is considered one of the world's foremost destinations for wildlife-viewing.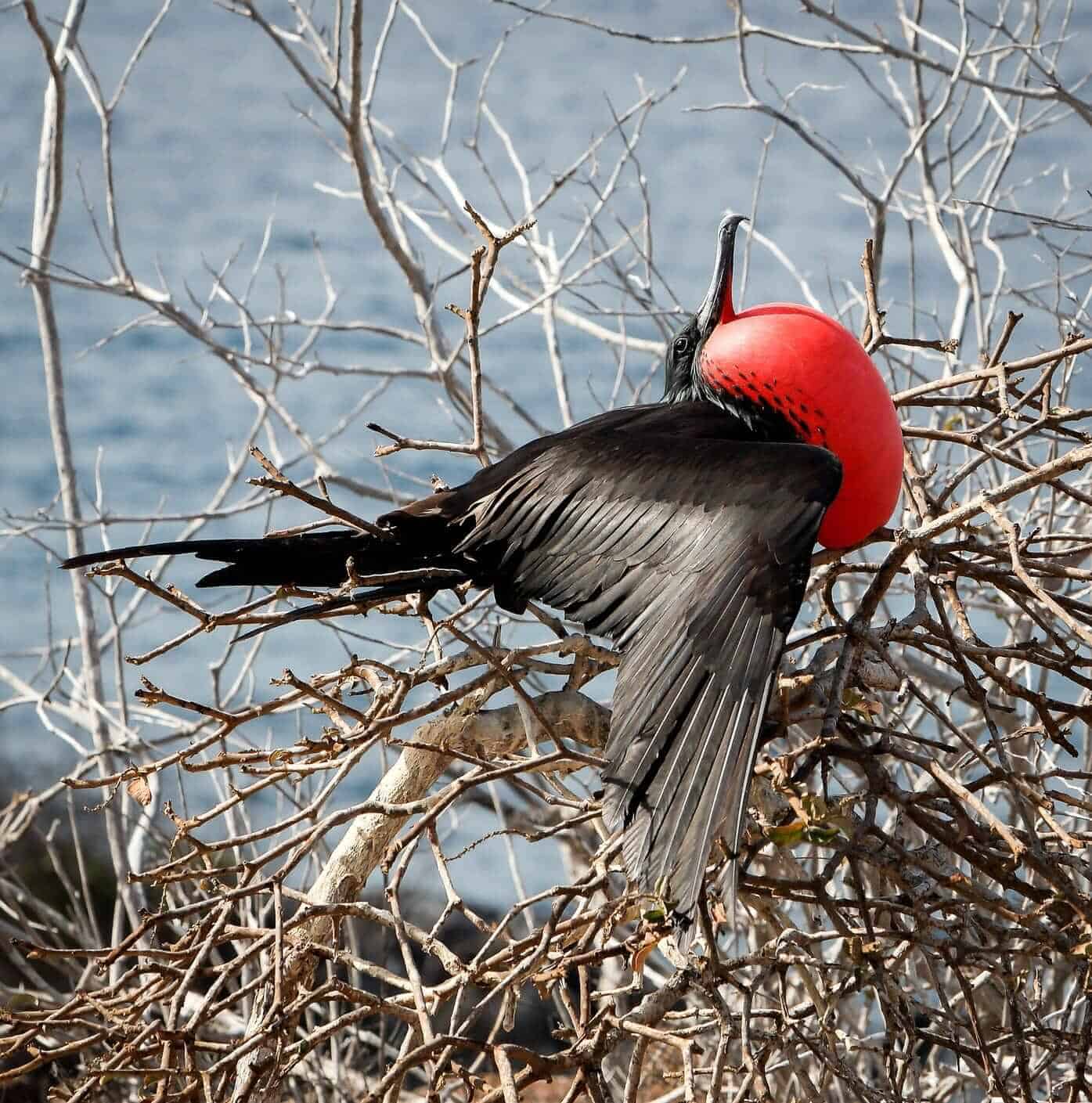 The diversity of plant and animal species here is unmatched with glorious land iguana, the only marine iguana, flightless cormorants, waved albatross, the world's only tropical penguins, giant tortoises, huge cacti, endemic trees and the many different subspecies of mockingbirds and finches. All of these inspired Charles Darwin's theory of evolution by natural selection way back in 1835. The islands are surrounded by the Galapagos Marine Reserve, one of the largest marine reserves in the world.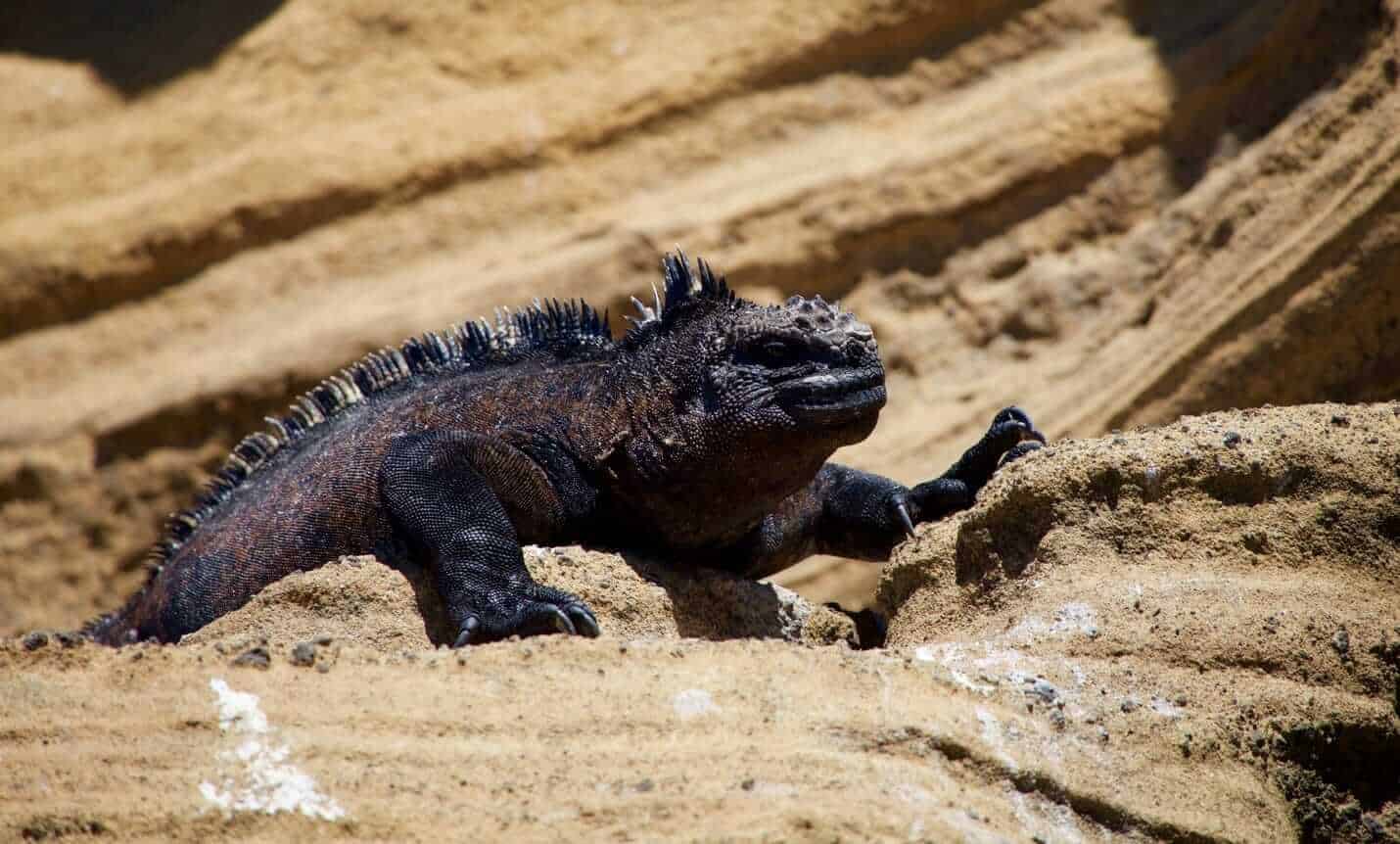 No other site in the world can offer the experience of diving with such a diversity of marine life forms. The animals are so familiar with human beings, they accompany divers. Over 20 islands of Galapagos all boast unique landscapes. These range from barren black, volcanic rocks to swathes of white sand beaches blending seamlessly into gemstone-blue waters. All in all the place is wildlife enthusiast's paradise, a must visit.
Getting there
Reach mainland Ecuador by flying into either the capital city of Quito or Guayaquil. The islands are nearer to Guayaquil. There are a handful of hotels and inns around the islands of Galapagos.
Your best bet is to fly into Baltra Island before taking a bus and ferry ride to Puerto Ayora on Santa Cruz Island, the most popular tourist hub.
Best time to visit is from June to November.
2) Queen Elizabeth National Park, Uganda
This is Uganda's most well-known eco-tourism and wildlife destination. The one of a kind diverse landscape sports a stretched out Savannah, damp woodlands, fertile wetlands and pristine lakes with over 95 mammal species and over 600 bird species.
The wildlife consists of chimpanzees (at Kyambura Gorge), hippos, bison, elephants, buffaloes, Ugandan kobs, shoebill storks and bat caves in the central Maramagambo Forest. Leopards roam the Mweya Peninsula while the Ishasha area is home to the magnificent tree-climbing lions.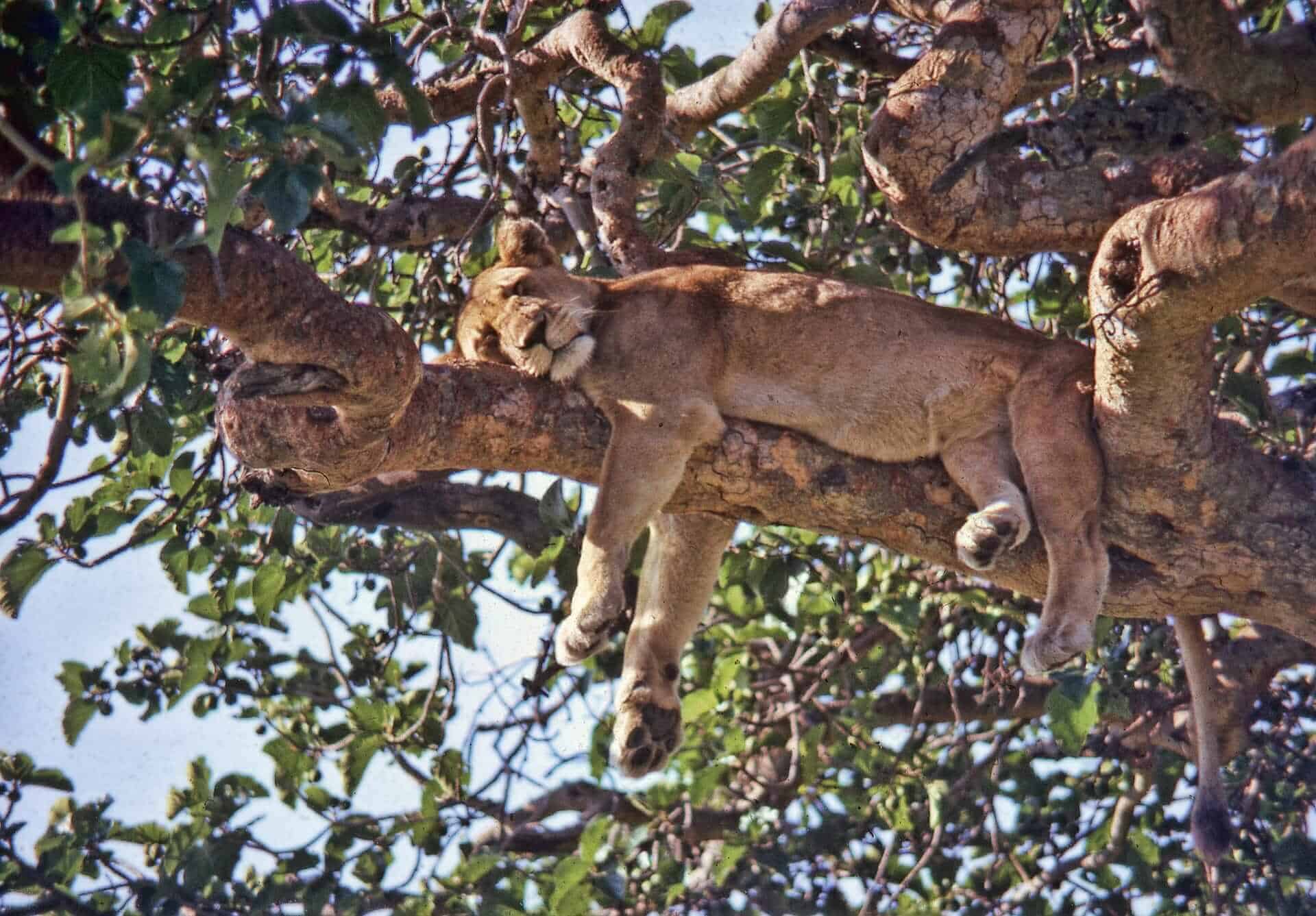 The park is set against the backdrop of the jagged Rwenzori Mountains with rolling green hills offering panoramic views of the Kazinga Channel. The place truly is a medley of wonders.
Getting there
The Park can be accessed more easily from Kampala (capital city). The tarmac road from Kampala via Mbarara town and Bushenyi leads to the center of the park, passing just 22 km from Mweya Peninsula, the main tourism hub. Charter flights can be arranged to existing airstrips of Kasese, Mweya, and Ishasha.
Best time to visit is from January to February and from June to July.
3) Denali National Park, Alaska
Here you have an opportunity to see the Alaskan version of African big five megafaunas. These are moose, caribou, wolves, grizzly bears (two kinds) and Dall sheep. The park's centerpiece is the 20,310 ft. high Denali (aka Mount McKinley), North America's tallest peak.
Encompassing 6 million acres of interior wilderness the area has a terrain of tundra, spruce forest, and glaciers sporting 39 species of mammals, 169 species of birds and 14 species of fish.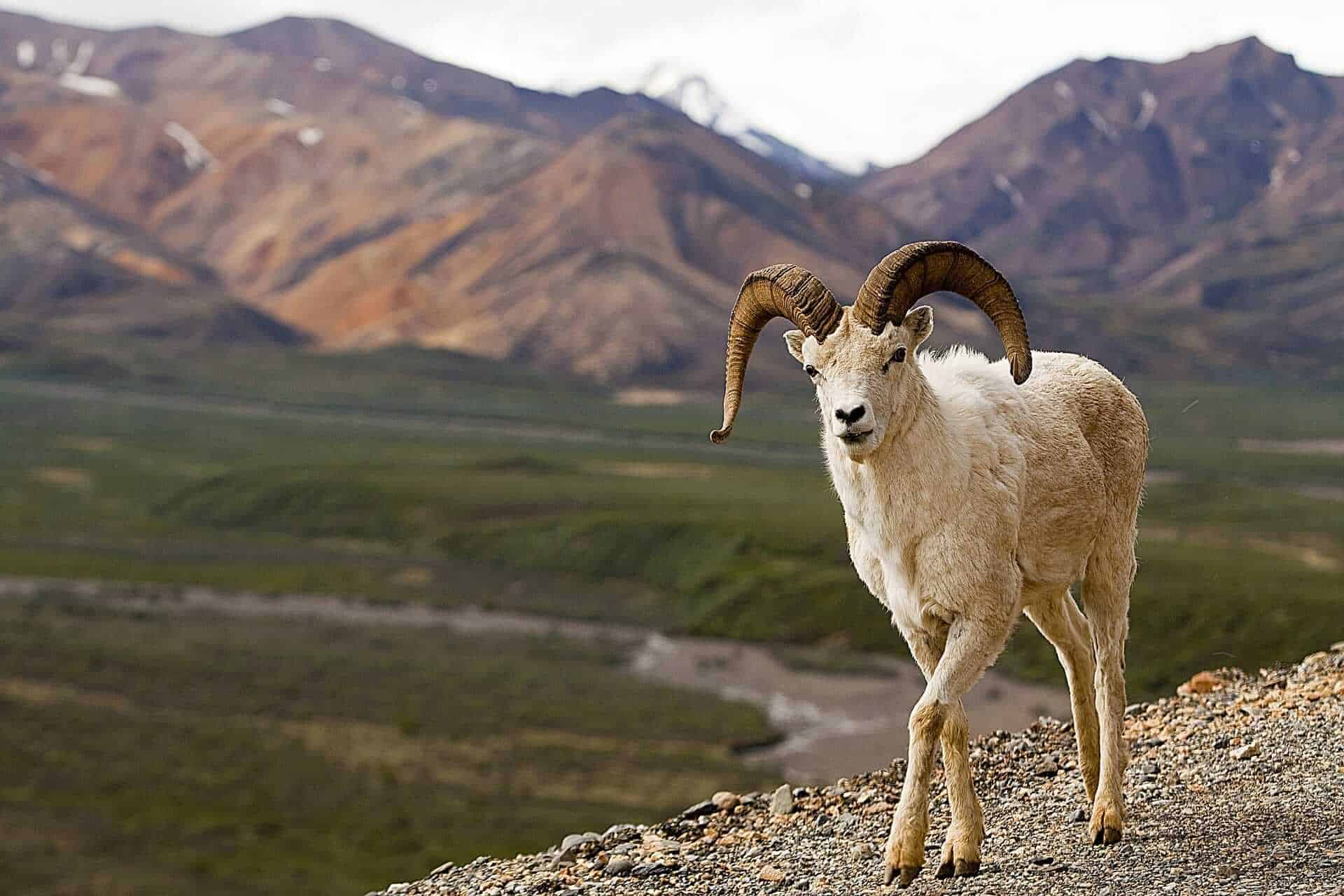 You can spot wolves in the more open western part along with marmots, ground squirrels, red foxes, willow ptarmigan, and spruce grouse visible from the park road. Look skyward to catch sight of a long-tailed jaeger, a northern harrier, or a golden eagle.
Getting there
The closest major airports are Fairbanks at 120 miles north of the park and Anchorage at 240 miles south of the park. Local airlines fly into Talkeetna, Alaska. Denali is accessible by car or via the Alaska Railroad from either Anchorage or Fairbanks. In summer, a variety of private bus and van services and the railroad operate daily from Anchorage and Fairbanks.
Best time to visit is from late May to mid-September.
4) The Pantanal, Brazil
This wildlife wonderland, spread over some 210,000 sq km, encompasses the world's largest tropical wetland area. It is located mostly within the Brazilian state of Mato Grosso and Mato Grosso do Sul. It also extends into portions of Bolivia and Paraguay.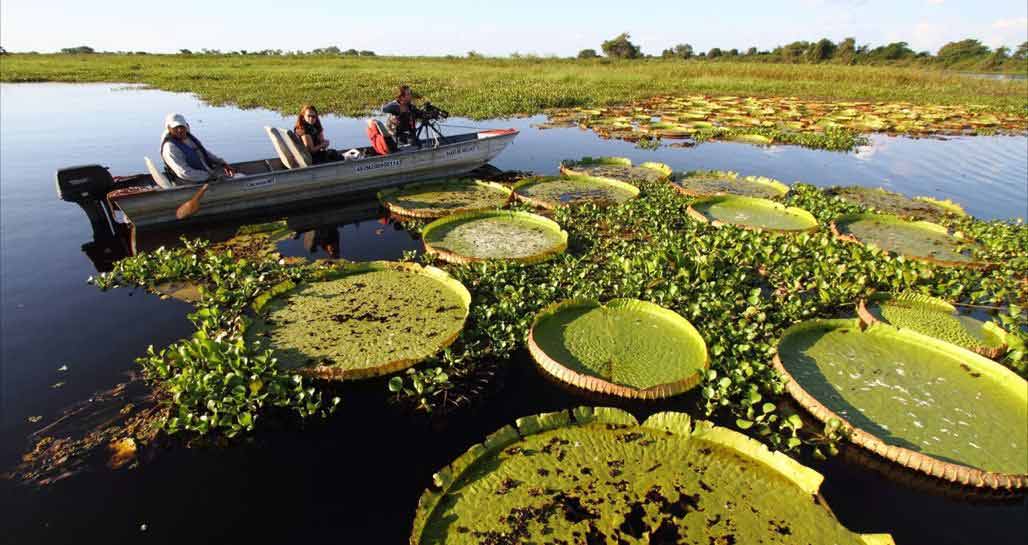 Home to hundreds of species, here you can spot wildlife in the open marshes in all of its majestic splendor: anteaters up to 2 meters long, sunbathing caimans, marsh deers, tapirs, the world's largest otter, and capybaras, the biggest rodents in the world. Look to the treetops for colorful hyacinth macaws, peculiar looking toucans, and howler monkeys.
The Pantanal also boasts of the world's highest density of jaguars so the chances of spotting the big cat are great here. For all, you do this is one place where you can definitely count on extraordinary animal encounters.
Getting there
There are two main access points into the Pantanal. Cuiabá in the north for locations along the Trans-Pantaneira Highway, and Campo Grande in the south for visits to the Estrada Parque access road. Prefer Cuiabá agencies for more personalized and higher quality trips offering the best chances of seeing the star animals.
You can also opt for budget-friendly guided trips running mainly out of the backpacker mecca of Campo Grande. Based in Cuiabá, Pantanal Nature runs über-professional trips that go as deep as you can go into the Pantanal, along with managing a jaguar camp near Porto Jofre.
Best time to visit is from late May to September.
5) Masai Mara national reserve, Kenya and Serengeti National park, Tanzania
The Mara-Serengeti ecosystem covers some 25,000 square km in Tanzania and Kenya. It is bounded by the Maasai Mara national reserve in its northernmost part and Serengeti Park to the south. The landscape of the Maasai Mara reserve is primarily open grassland with seasonal riverlets.
The big five, lion, leopard, African bush elephants, rhinoceros and Cape buffalo are all found here along with Hippopotami and crocodiles found in large groups in the Mara and Talek rivers.
Leopards, spotted hyenas, cheetahs, jackals, zebras, bat-eared foxes, antelopes, wildebeests, and the distinctive Masai Giraffes. The plains between the Mara River and the Esoit Siria Escarpment are the best areas for game viewing, in particular regarding lion and cheetah.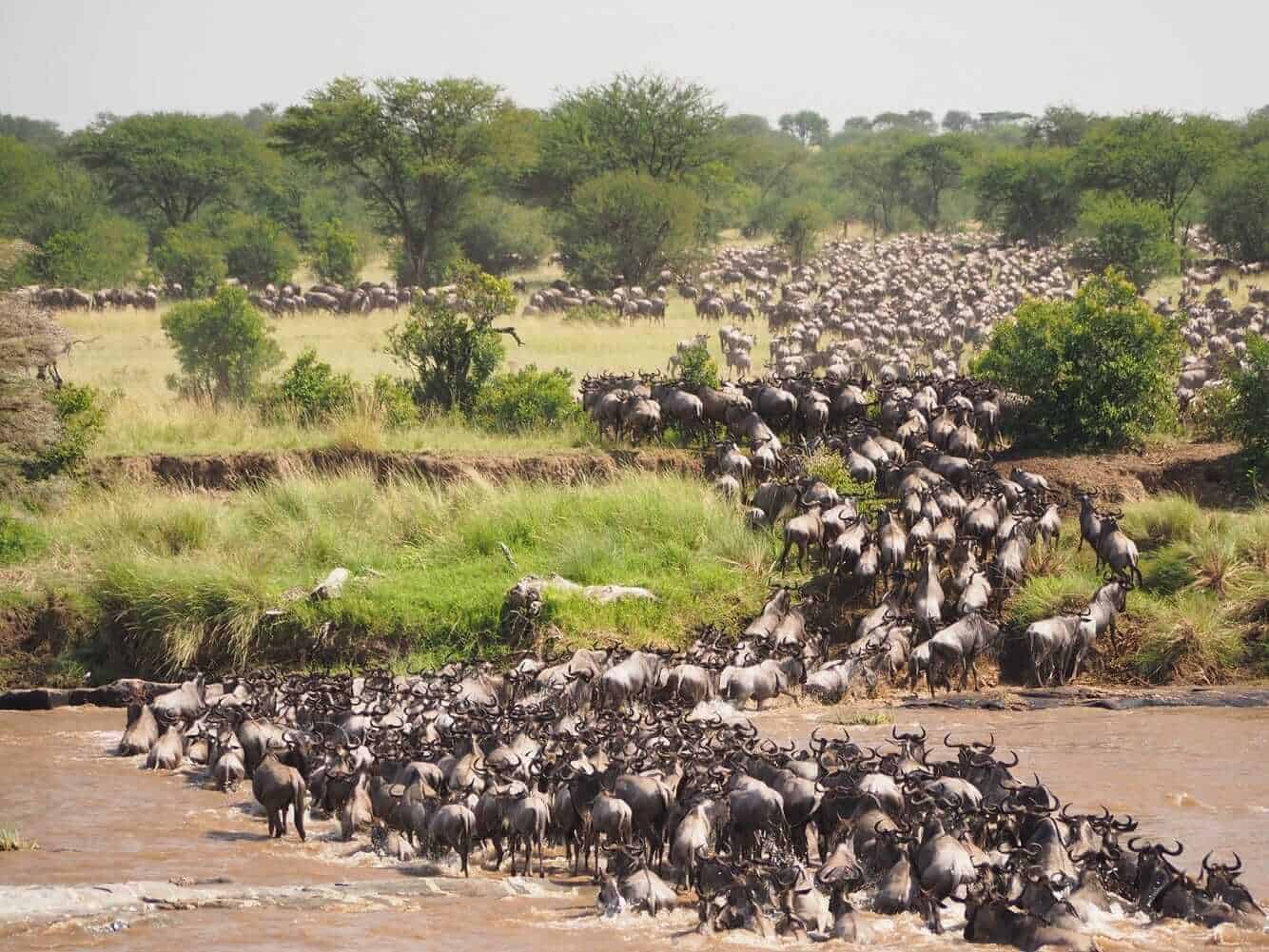 There is rich birdlife with more than 470 species of birds (many are migrants). Serengeti National Park is famous for its massive annual migration ('the Great migration') of wildebeest, zebra, topi and Thomson's gazelle into the Mara reserve from July to October or later. It is one of the most spectacular events here.
Getting there
Serengeti Safaris usually start from Arusha. Fly into Kilimanjaro International Airport situated about 46 km or 29 miles from Arusha. It is also possible to fly into Julius Nyerere International Airport (DAR), just outside of Dar es Salaam, and use a domestic flight to get to Arusha Airport.
Alternatively, you can opt for cheaper flight starting in Kenya's capital Nairobi and then take a shuttle bus to the town of Arusha. Kenya Airways also operates several flights from the Mara, that connect in Nairobi and get you to Arusha.
The most convenient option is to fly from Arusha to one of the park's seven airstrips. It is also possible to book an overland safari in a 4×4 safari vehicle from Arusha to the Serengeti National Park.
Best time to visit is usually from late June to March.
6) Glacier Bay National Park and Preserve, Alaska
It is a vast area of southeast Alaska's Inside Passage stretching north of the town of Gustavus. The bay is flanked by high peaks, including Mount Fairweather, and glaciers like the huge Grand Pacific Glacier.
The area is a UNESCO world heritage site. It's a biosphere reserve and marine park sporting both brown and black bear species. Also, you can see wolf packs, coyote, moose, black-tailed deer, red fox, porcupine, marmot, beaver, lynx, two species of otter, mink, wolverine, and mountain goat.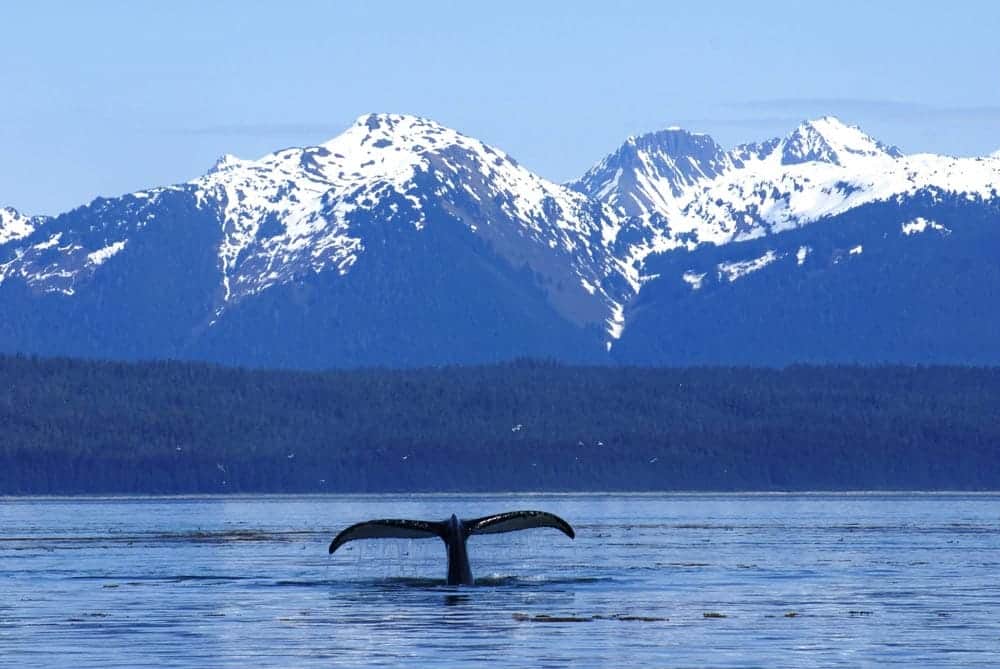 Birds in the park include the bald eagle, golden eagle, five species of woodpecker, two species of hummingbird, four species of falcon, six species of hawk, osprey, and ten species of owl.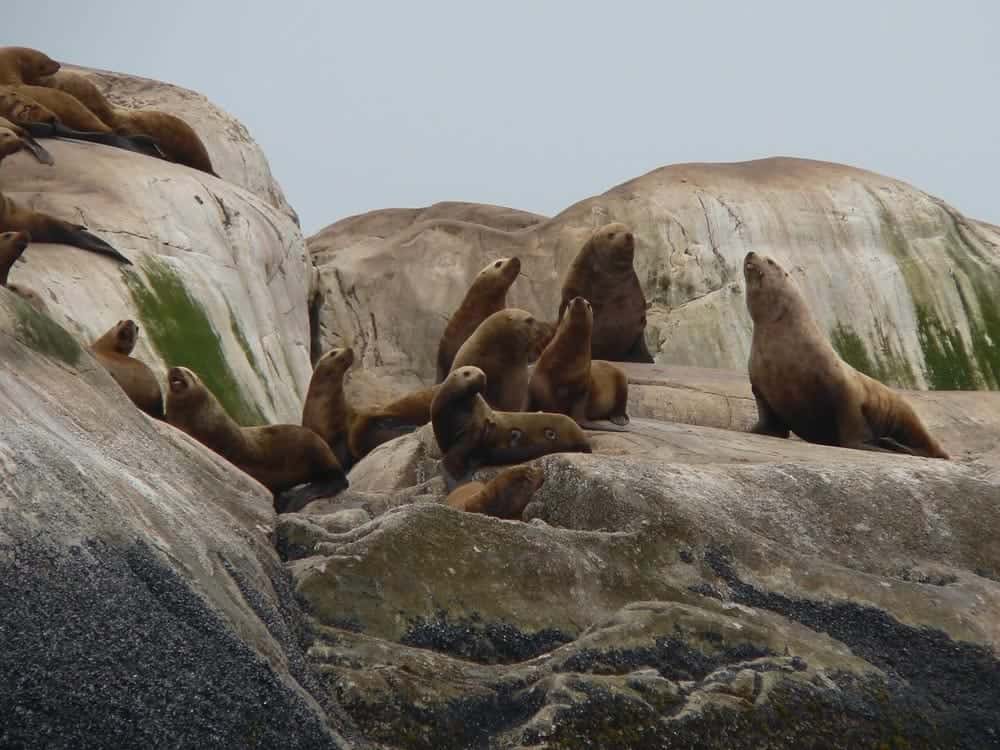 Marine mammal species that swim offshore are the sea otter, harbor seal, Steller sea lion, Pacific white-sided dolphin, orca, minke whale, and humpback whale. The park offers everything with its snow-capped mountains, spectacular glaciers, and emerald–green forests replete with wildness and amazing scenery.
Getting there
Gustavus is the gateway to Glacier Bay National Park. It is about 10 miles by road from the park headquarters at Bartlett Cove. Alaska Airlines provides daily jet service from Seattle via Juneau to Gustavus during the summer visitor season. To drive to the park you have to take the ferry from Juneau to Gustavus.
There are no roads to Glacier Bay so a vast majority of visitors to the park visit by cruise ships which sail up the Inside Passage of the Alaskan Panhandle to or from Anchorage. Glacier Bay Lodge and Tours offers ferry service on Friday and Sundays between Juneau (Auke Bay) and Glacier Bay National Park (Bartlett Cove).
Best time to visit is from late May to early September.
Start packing to be a witness of all the amazing things mother nature has to offer. Have you gone to any of these destinations? Tell us about it in the comments!