Home » Food-Restaurants »
Amsterdam, the capital city of Netherlands is not as the 'Venice of the North' for nothing. The place with its artistic heritage, houses with gabled facades, elaborate concentric canal system and numerous bike paths enthralls young and old alike. All of these also makes Amsterdam a great destination to travel with kids! The gastronomic scene in the city is also pretty diverse just as its varied cultural landscape.
Foodhallen, an indoor food market with a diversity of little pop-up restaurants catering to the tastes of a globetrotting palate, is a major tourist attraction.
Often dubbed as the vegan capital of Europe, there are many places in city to satisfy a conscious food traveler offering vegan options
And they no way translate into 'boring greens' since even most carnivorous eaters won't hesitate to indulge in a bite or two. So here goes, enjoy! Happy travels!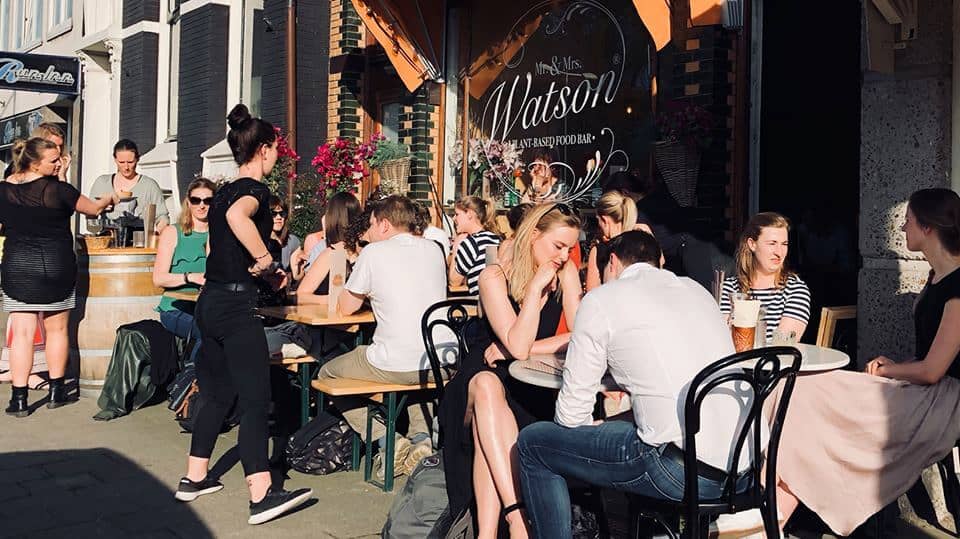 Address: Linnaeuskade 3hs, 1098BC
This plant-based food bar is truly one of the best for vegan food lovers and cheese addicts. Their vegan cheese (made in house) was awarded as the best by PETA in 2017. They offer comfort meals with a culinary twist (lunch & dinner), desserts, cheese, snacks, and drinks. Menu specials include- vegan fondue, Watson cheeses and tart, Mr and Mrs waffles and vegan tiramisu. The portions are both generous and delicious. If going for dinner, reservations are recommended.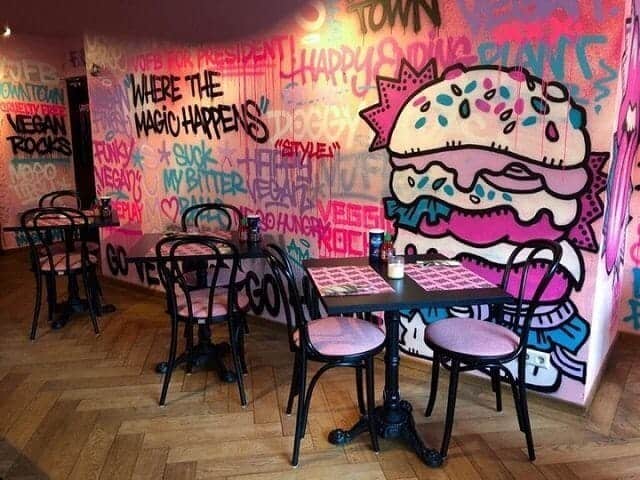 Address: De Pijp- Marie Heinekenplein 9-10, 1072
This beloved classic vegan food joint in the city serves all-vegan junk food options. It operates at four different locations in Amsterdam offering a variety of mouthwatering plant-based takes in scenery filled with graffiti walls, Hip Hop and R&B music, and arty interior. Each location has its own specials on the menu. Try Notorious sumo burger, Amsterdam Bitterballen, funky cocktails, and other special drinks.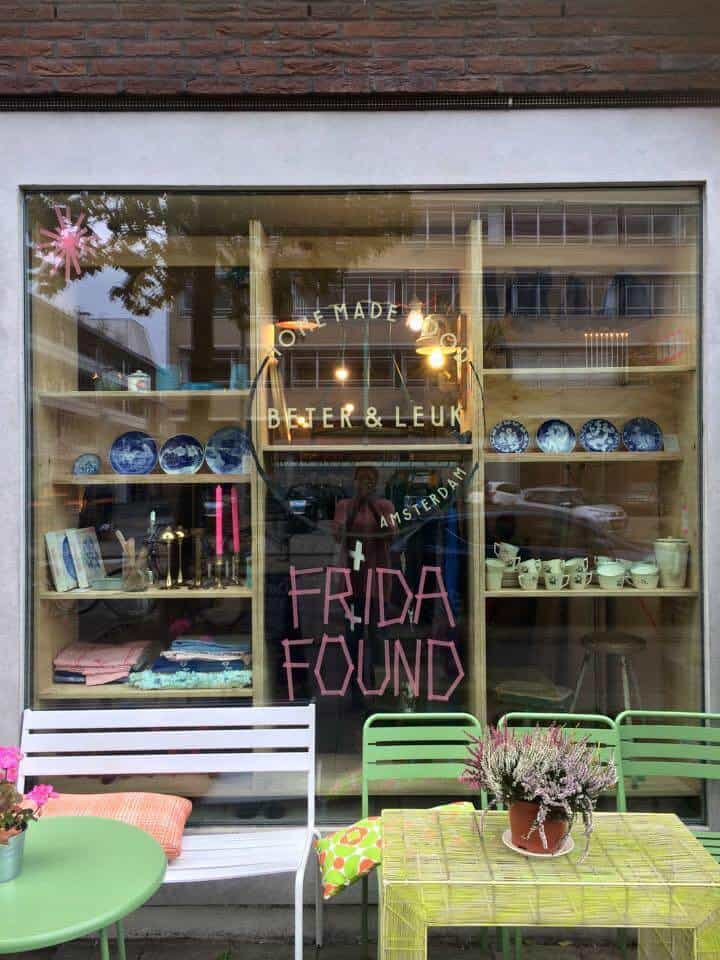 Address: 1e Oosterparkstraat 73/91, 1091 GW
This vegan-friendly cafe and lunchroom has a cute cozy atmosphere with good gluten-free breakfast and lunch options. The place is almost always full and bustling so get there before 11, if you plan to have breakfast. Try their buckwheat pancakes with fresh fruit and maple syrup, vegan high tea, Beet hummus sandwich, and vegan croissants.
Various other options on the menu include- soups, salads, bread, spreads, pancakes, dessert, smoothies, oat/almond milk. Also, this is probably the only place in Amsterdam serving traditional dutch breakfast of vegan sprinkles and toast. Price is reasonable for the amount and quality of food. Once a month they have a vegan brunch (check date).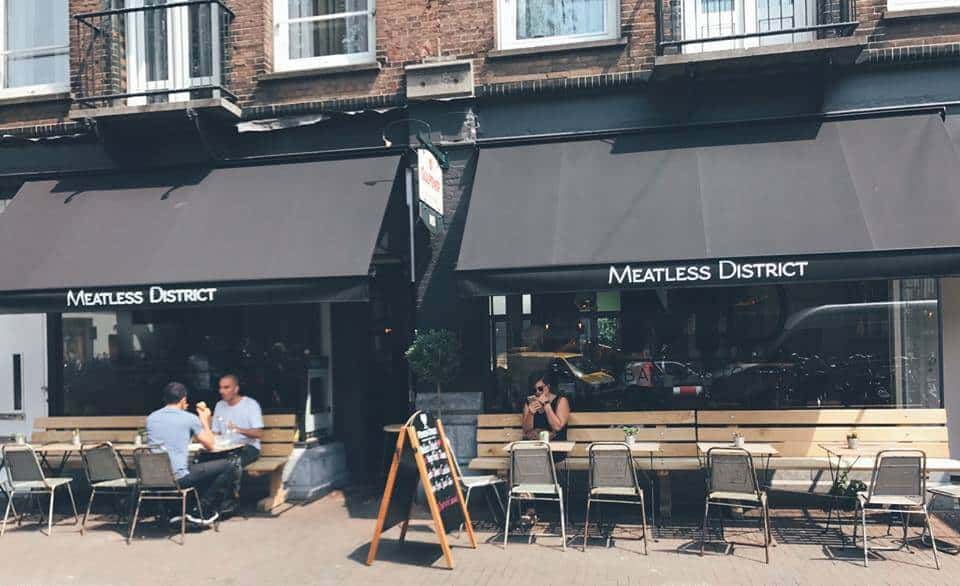 Address:
Bilderdijkstraat 65-67 hs (Old West) Amsterdam
De Pijp Van Woustraat 189-191 hs Amsterdam
The restaurant serves plant-based cuisine for breakfast, lunch, and dinner operating at two locations- De Pijp and Oud-West, in the city. The menu offers contemporary and seasonal specials from the rainbow wrap, vegan cheeseburger and pulled jackfruit pork to cocktails, juices, and beers. The price matches the quality of food and the menu changes every season. Try fresh mint pea soup, the sunshine bowl, chocolate peanut cake.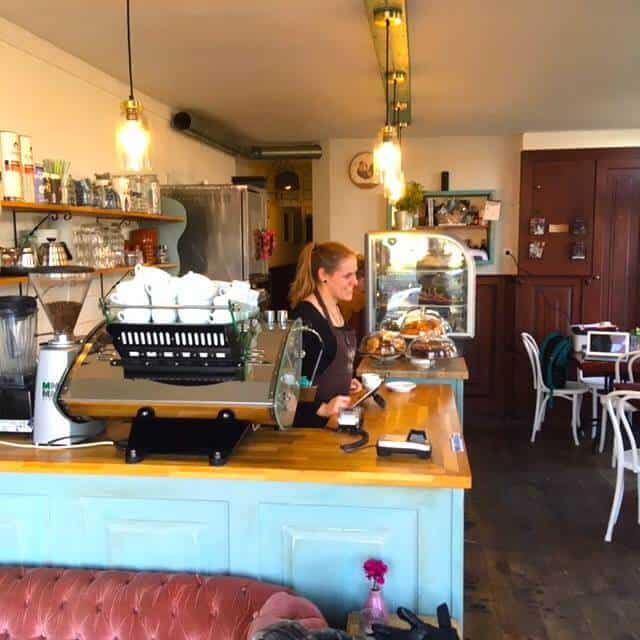 Address: Haarlemmerweg 175, 1051 LA
This café and bakery offers 100% plant-based and uniquely delicious, breakfast and light lunch options along with sweet treats and savory bites to enjoy in the cozy interior or outside on the terrace. The vegan cake options are the main drawcard here along with specialty natural processed Ethiopian coffee and single origin peachy teas.
Do try the vegan carrot cake, high teas (replete with sandwiches, scones, and patisseries) and Sourdough sandwich. For high teas, it is advisable to make a reservation ahead since its one of the best vegan restaurants in Amsterdam.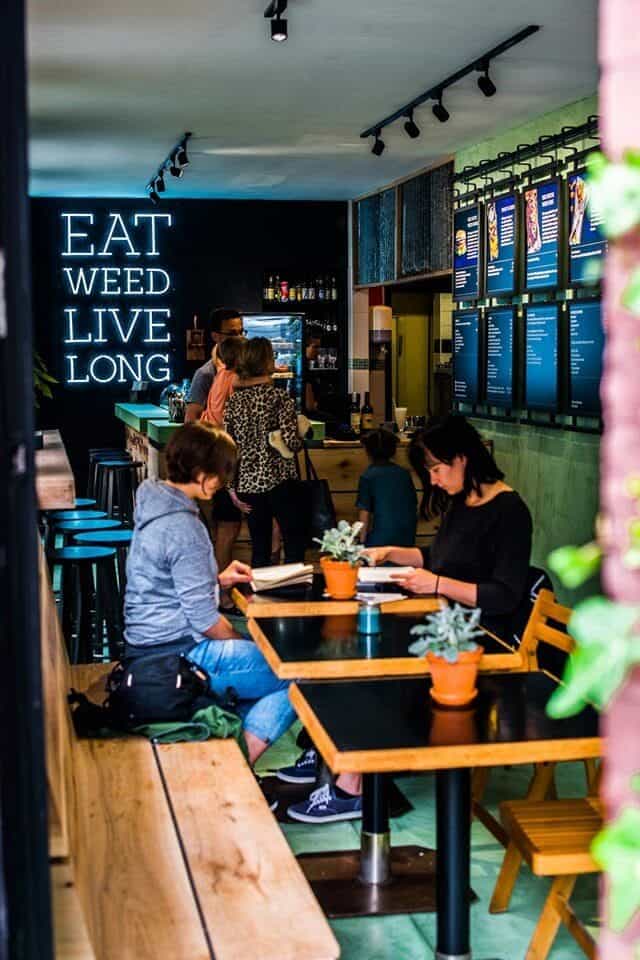 Address: Nicolaas Beetsstraat 47, 1053 RJ
This one of a kind vegan eatery specializes in everything 'seaweed' from burgers and fish bites to Vegan tompouce (Dutch cream pastry), Seawharma and Dutch weed dog. All of the dishes are entirely plant-powered and enriched with seaweed and micro-algae from seaweed farm Zeewaar in the Dutch Oosterschelde. The flavors are great and unique and no less than their meaty counterparts.
Try the weed burger and Wish 'n Chips and tompouce here.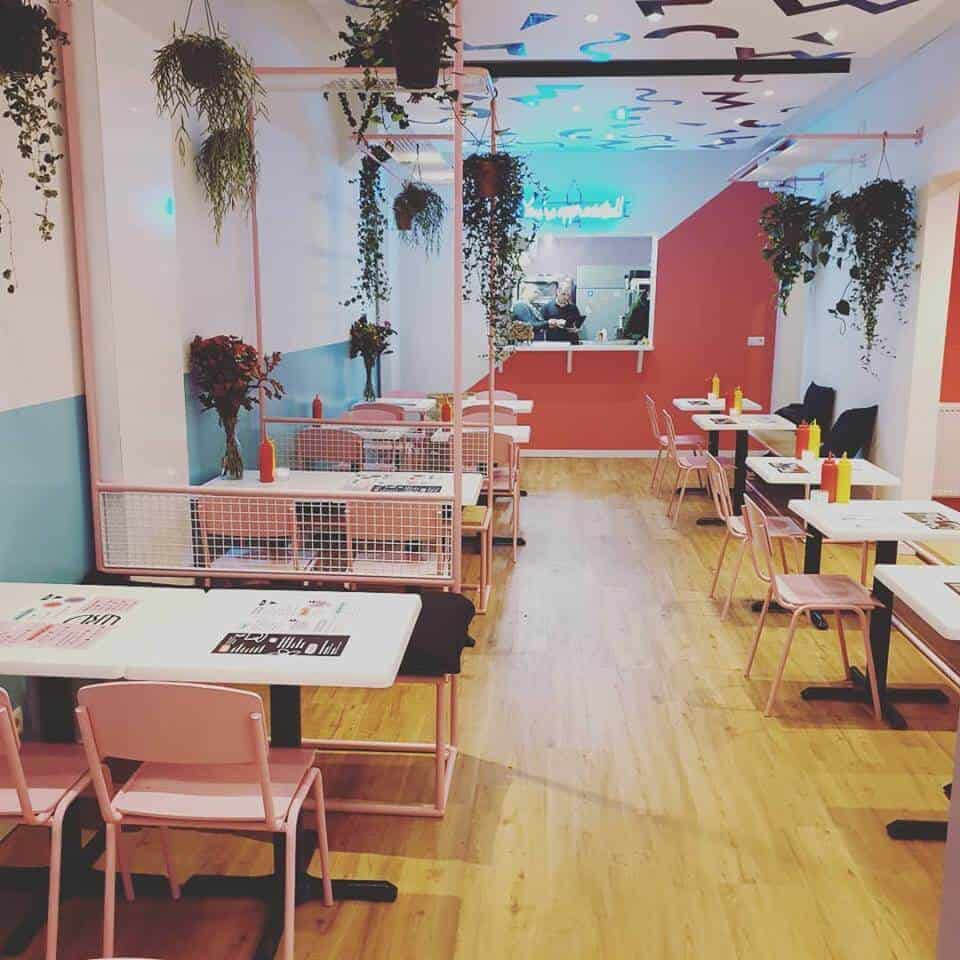 Address: Ceintuurbaan 71, 1072EW
This recently opened vegan milk and burger bar serves breakfast, lunch, sweets, and light vegan soft-serves by the day and offers burgers, local draft beers and boozy milkshakes by night. Here you will easily find vegan versions of all the comfort foods (whipped cream, cakes, ice cream, cheese, mayo, milkshakes, etc) so you don't have to miss on goodies just on the account of being a vegan.
The ambiance is warm and the place has a strong American vibe with a pinky twist. Try Char Sui Nuggets, Ramen bowl, spicy pulled mush or nacho burger and chocolate ganache cake here. All of this made it impossible to leave Deer Mama out of the best vegan restaurants in Amsterdam!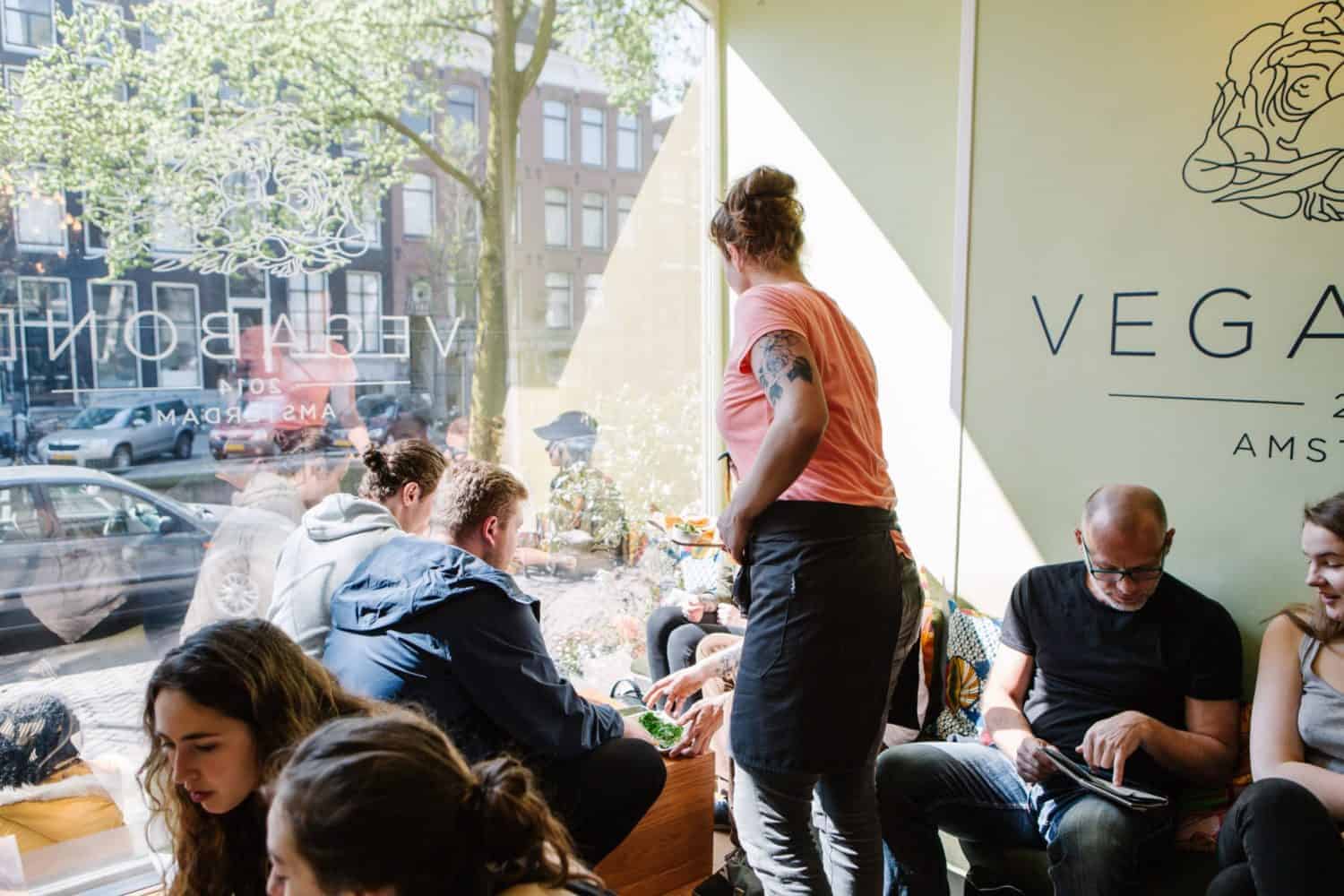 Address: Leliegracht 16, 1015 DE
This small cozy fully plant-based vegan deli located on a picturesque canal between Dam Square and the Anne Frank House serves plenty of healthy alternatives to cater to all your dietary needs. Just choose and pick whatever looks good to you and enjoy it in the lunchroom besides, in the park or at home. You can grab breakfast, lunch, cakes, snacks, hot coffee, refreshing drinks and other vegan essentials here.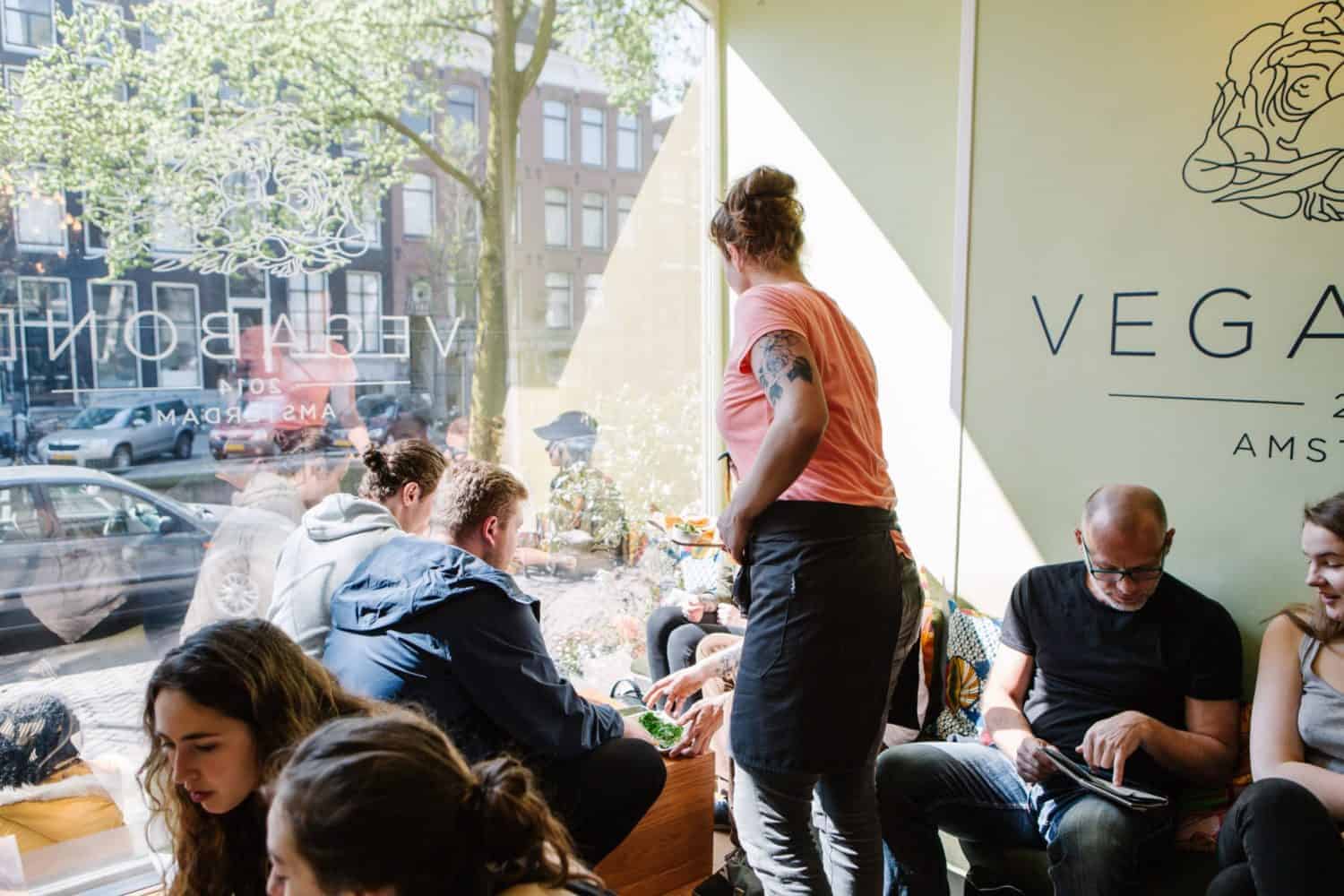 Be sure to try their homemade Snickers Bars, Raw cakes and Dutch apple pie, famous all over Amsterdam. They do not take reservations.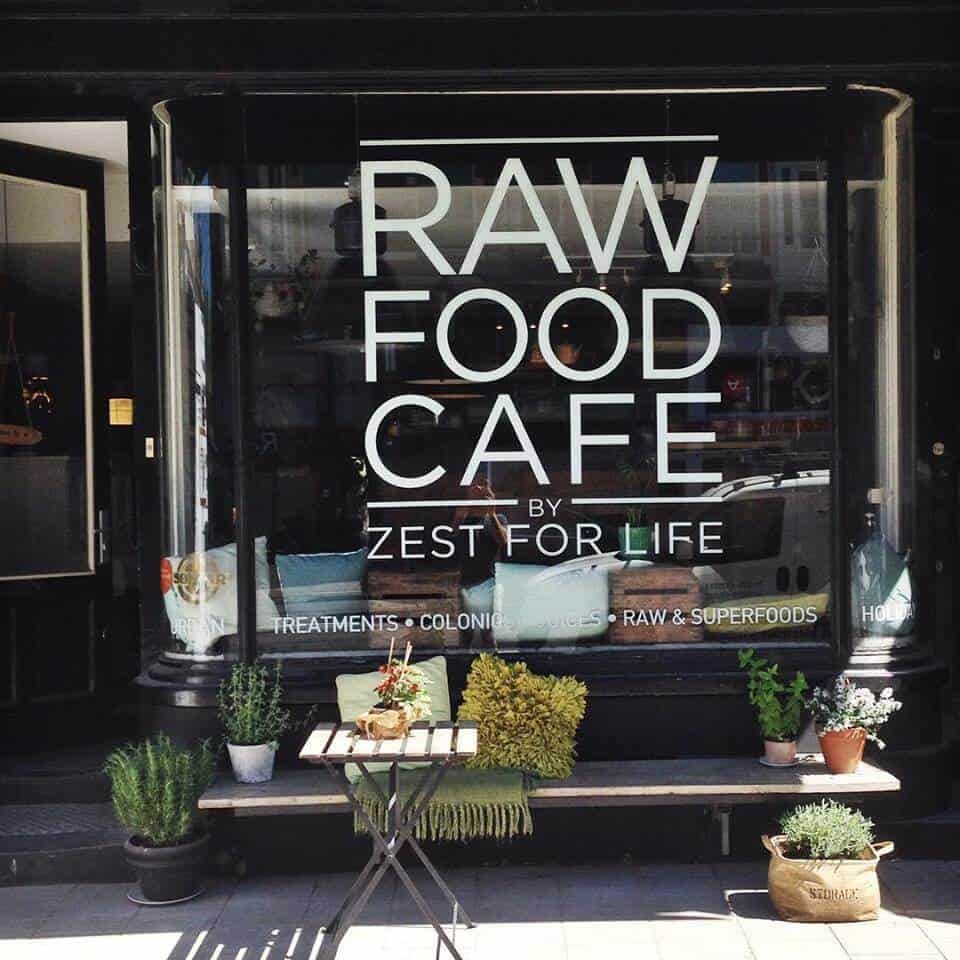 Address: Van Baerlestraat 45, 1071 AP
At this raw food cafe, everything is prepared with fresh organic products that feed your body rather than stuff it. The entire menu is vegan, sugar-, gluten-, and dairy-free, plus homemade. So if you think raw is boring and limited, try this place and your opinion will be altered… forever. They serve- smoothies, juices, wraps, tacos, soups, pasta and various food bowls along with cakes, almond milk, and raw crackers. Do try zest pancake, pad thai and turmeric latte here.
A stop you have to make if you wanna try one of the best vegan restaurants in Amsterdam!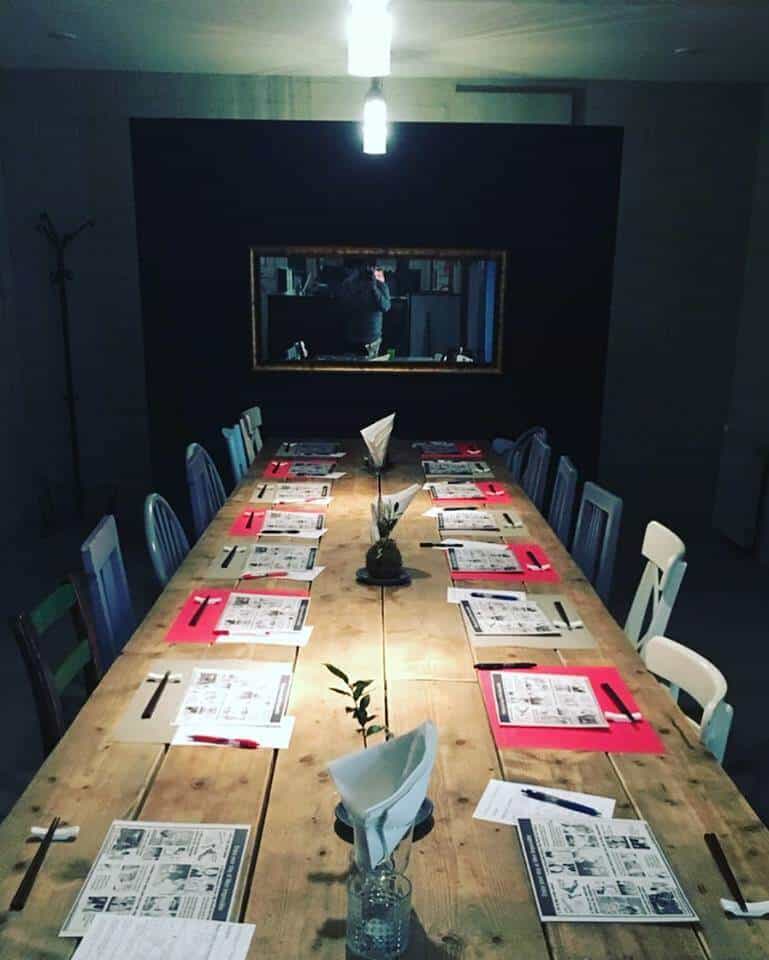 Address: Hazenstraat 19H, 1016 SM
This unique and equally delicious Vegan ramen kitchen in Amsterdam serves a fixed price multi-course dinner with Amaze Men noodles. It is open for dinner upon reservation only since all the food is freshly hand-made by the lone Chef and by order. The locals swear by its taste and the Ramen here are often considered to the best in town. Add to this: you can have your fill of vegan ramen plus a veggie starter, drink and tea all for €25.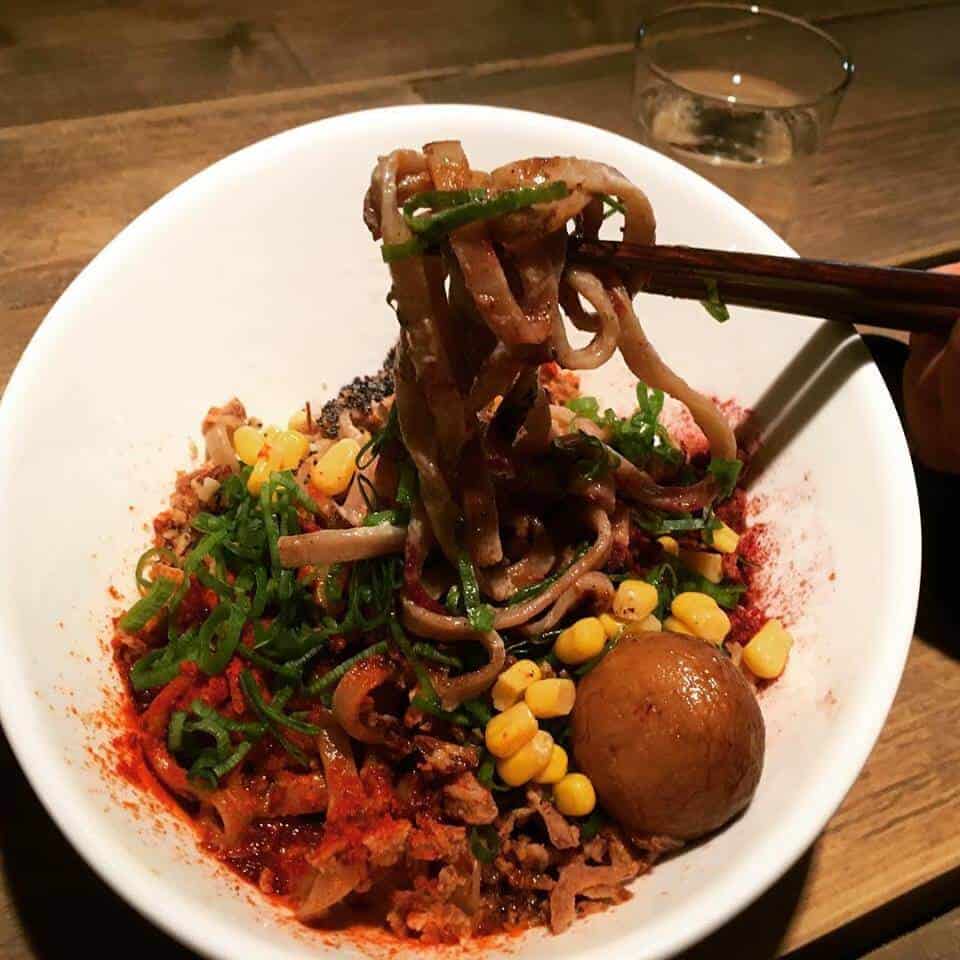 The noodles are hand-crafted and the meals are shared on a long communal table where you can chat with others and share the excitement. The host is super-friendly and the ambiance wonderful. All in all, don't miss the experience of dining here if you're in Amsterdam. They serve lunch and dinner for which a prior reservation is required.
This was our list of best vegan restaurants in Amsterdam. Did we miss any?
Don't forget to check the rest of our food guides to find more interesting options to eat around the world!