Home » Food-Restaurants » 10 best restaurants in Beijing
Beijing is one of the oldest cities in the world, with its history going back to 3,000 years. It is an inland city surrounded by mountains on three sides. Home to seven UNESCO World Heritage Sites, it has several palaces, temples, parks, gardens, tombs, walls and gates and is one of the most attractive tourist destinations in the world. You can read our guide in Beijing here. You'll discover how to get there, how to move around, and where to go. 
Since Beijing is full of activities, therefore it has hundreds of restaurants you can pick from. But what if you're a vegetarian? Well, here's a list of the 10 best vegetarian restaurants in Beijing! Also, you don't need to be a vegetarian to enjoy these… they're that good!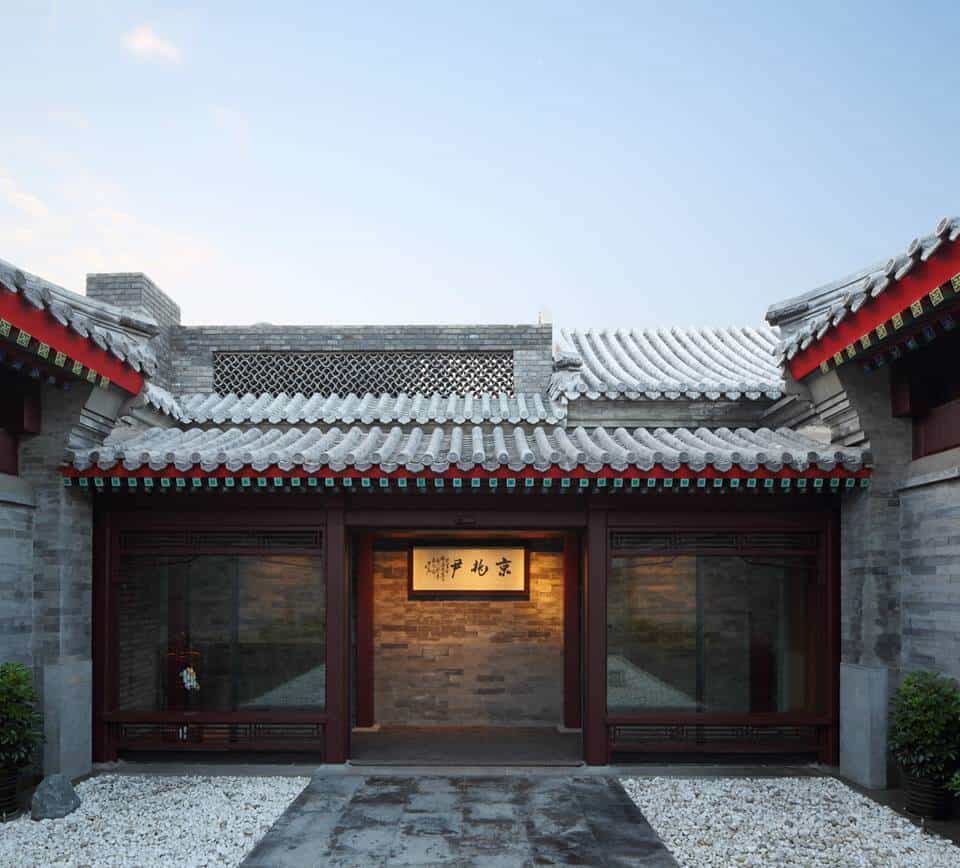 Address: 2 Wudaoying Hutong, Dongcheng Qu
Definitely, a must if you want to dine at one of the best vegetarian restaurants in Beijing. Located near the Yonghegong Lama Temple, King's Joy is one of the most popular restaurants in China. Having won a number of international food and beverage awards, it is the officially designated caterer of the National Palace Museum in Taipei and provides first-class catering in seven international route airlines. It is famous for its high quality of food, service, and ambiance as well as its ambition towards the causes of vegetarianism, good health, and environmental awareness.
The menu is creative and artistic, with dishes like oil spring bamboo shoots, avocado ice grass citron salad roll, monkey's head mushrooms, steamed glutinous oil rice, and many other dishes presented beautifully. Furthermore, there are a large number of different kinds of wine and beer available, along with its own non-alcoholic drinks like papaya milk, oatmeal-soy beverage, etc. The ingredients used by this restaurant are uncommon, exotic and flavorful. The variety of food on the menu is overwhelming. In other words, King's Joy is an experience that pleases all your senses.
Make sure to visit one of the best vegetarian restaurants in Beijing!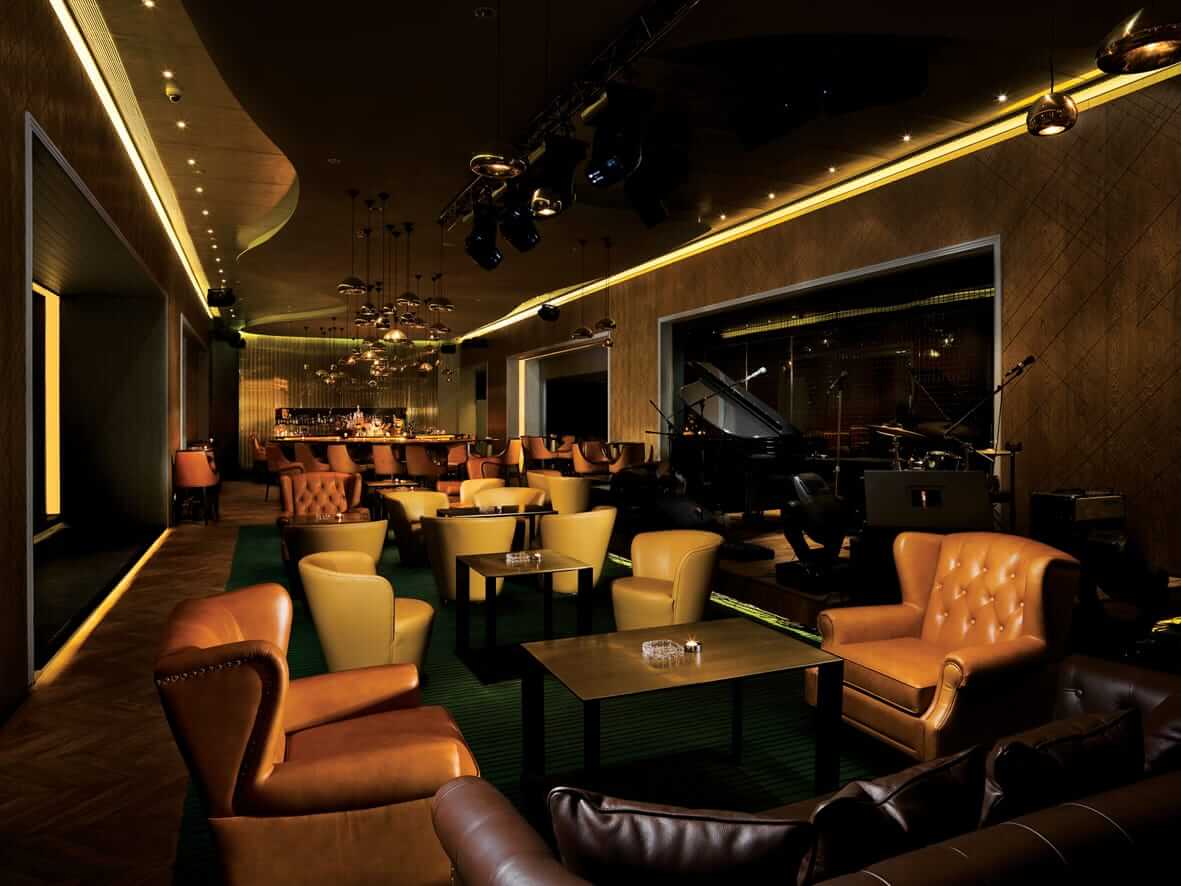 Address: 1 Guanghua Rd, Guo Mao, Chaoyang Qu
Kerry's Kitchen is a part of the grand Kerry Hotel famous for its excellent and luxurious services. It is a very popular restaurant and its popularity is due to its amazing food and services, including live cooking stations and passionate kitchen theatrics. The menu is exhaustive and has something for everyone's taste, having wide varieties of Asian, Western, Mediterranean and Middle Eastern cuisine. Buffets in this place are extremely popular and loved by all for their high quality and cleanliness. It is a great place for business lunch, corporate events, weddings, parties, etc.
On the other hand, the transportation to this place is very convenient and the staff is very polite, attentive and friendly. They take care of everyone having dance performances and other forms of entertainment. For kids, there is an adventure zone. They put a lot of effort to ensure that you have a personal and welcoming experience. The breakfast buffet is amazing with excellent coffee and freshly squeezed fruit juices. They cook food according to your choice and preference. You will definitely want to visit again and again.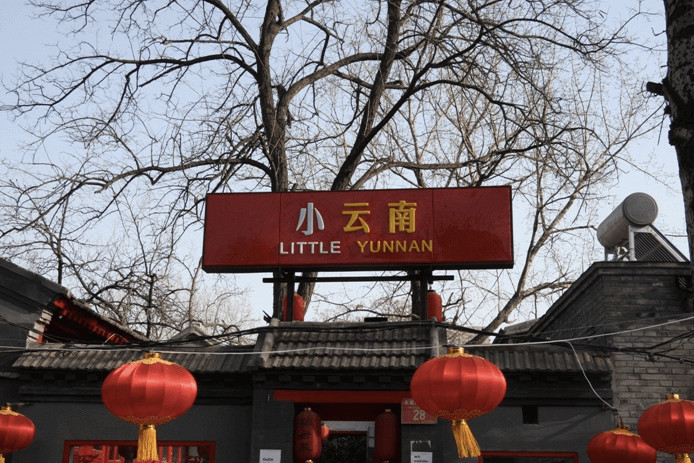 Address: 28 Donghuangchenggen N St, Dongcheng Qu
Little Yunnan is a courtside restaurant with a very comfortable atmosphere and delicious food. The prices are very reasonable and the staff is polite and friendly. The ambiance has a very authentic hutong feel to it. A hutong is a traditional alley, made up of courtyard residences. So the whole atmosphere is reminiscent of the old city which is a wonderful contrast to Beijing's modern architecture.
The food at this restaurant is very creative and there are plenty of options for vegetarians. For instance, there is stir-fried tofu which is a classic dish. There is a variety of different types of rice, including the dark sweet rice, pineapple rice and jasmine rice which are very unique. If you are a foreigner, they give you a large menu in English with pictures to help you choose, which makes it very tourist-friendly. Here, you can find locals and tourists equally. The appetizers are delicious and people love the goat cheese, spring roll, and fried mushrooms. There are several kinds of beverages and teas. For example, you can get drinks from cheap beers to chrysanthemum tea. This place has got it covered. It also makes its own rice wine.
4) Ganges Indian Restaurant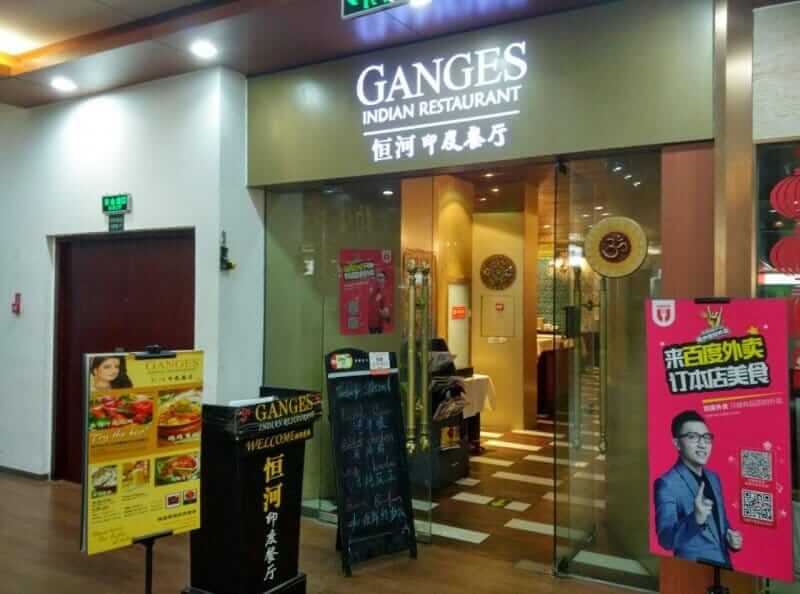 Address: China, Beijing Shi, Chaoyang Qu, Guo Mao, Guanghua Rd, 9, The Place Mall
This restaurant is heavily decorated with awards and praises from tourists, overseas students, Indian diplomats, natives, magazines, etc. It serves delicious authentic Indian food with both North Indian, South Indian and fusion dishes. They also have a special value lunch buffet in case you decide to try a little bit of everything. It is very conveniently located at the Place Mall, near a number of embassies and markets. It serves a number of delicious appetizers including Samosa chat, Batata wada and hara bhara kabab.
Indian cuisine is unique for its large varieties of vegetarian dishes and the pan-Indian cuisine you can taste at this place is not an exception. There is authentic bread like naan and tandoori roti, spicy curries like palak paneer and navratan korma, rice dishes like basmati rice and saffron rice, Tandoori (BBQ) dishes like paneer tikka and South Indian dishes like the Masala Dosa. It is truly a home away from home for Indians. The ambiance is a beautiful fusion of modern and traditional themes. The service is excellent and there is a wide variety of drinks, both alcoholic and non-alcoholic.
5) Haidilao Hot Pot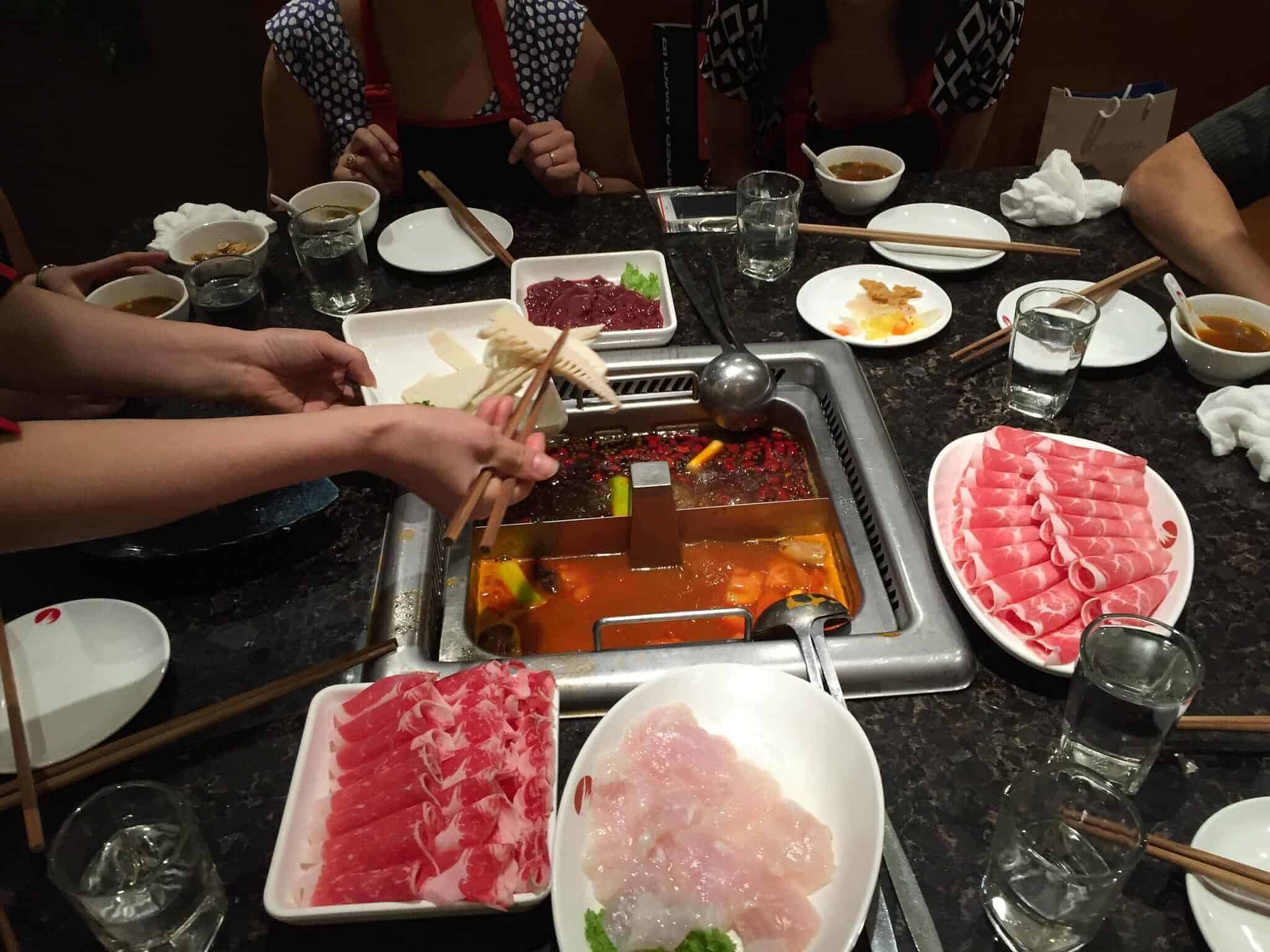 Address: Dongcheng, Wangfujing St, 88, 8th Floor
Haidilao Hot Pot is famous for its excellent overall quality. From food to service and from ambiance to cleanliness, it surely is one of the best restaurant chains in China. This place has a very unique way of ensuring that you have a pleasurable experience. The whole concept of this place is unique- for instance, first, you order a soup base and then decide what ingredients you want to add to it. It is a unique way of eating known as hot pot.
There are little things that make the service excellent, like getting free snacks and drinks or even a free manicure or a shoe shine while waiting. The ordering process is very convenient, the staff is eager to serve you and you order using an iPad. The hot pot concept is unique and quirky, but the staff is very patient and they show you how to go about it, and once you get a hold of it, you have a lot of fun. The atmosphere is lively and the prices are reasonable.
Address: No. 20, 1st Floor, Near SOS Raffles Clinic, Xinyuanli West Jinshang Building
Bottega is a wonderful restaurant dedicated to the age-old Neapolitan culinary tradition. The name of the restaurant means a workshop where an artisan produces handicrafts. This place is like a workshop having an industrial setting and creative cooking. It is a fine dining restaurant famous for its quality and authenticity. The food is cooked using fresh imported Italian ingredients. Pizzas are cooked in a brick oven using wood fire. Also, there is a full bar serving a wide selection of wine, beer, and cocktails.
The service is excellent and the great music really complements the beautiful ambiance. The owner of this restaurant is a third generation pizza expert who learned to make a unique, slow rising dough from his father and further refined his grandfather's recipes. The pasta and salads are also excellent. The pizza is what this place is most famous for, having a thin crust with lots of cheese and high-quality toppings. There is outdoor seating available. It is one of the most sought after locations in the city and definitely one of the best places serving authentic and high-quality Italian cuisine in China.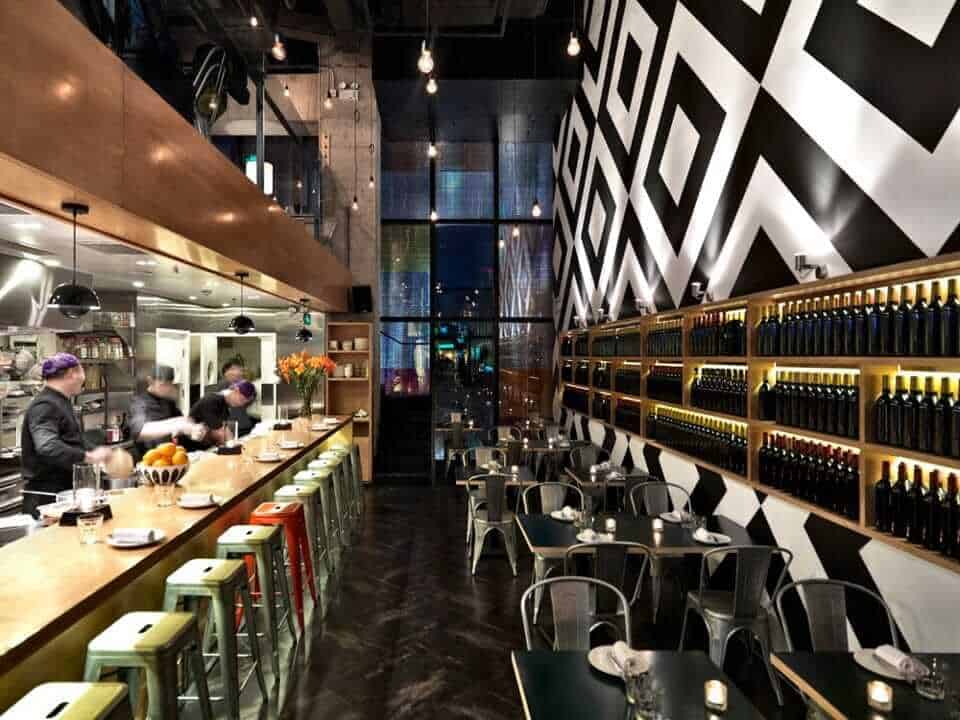 Address: 1st Floor, Garden, 81, Sanlitun Beilu, Chaoyang District
Ready to one of the best vegetarian restaurants in Beijing? Well, Moka Bros is a casual and trendy restaurant known for its fresh, healthy and wholesome food and modern and stylish ambiance. It is a great place for breakfast and brunch. Moka Bros has the feel of a café where you can sit, relax and enjoy your food with a great overall experience. It has a wide variety of vegetarian-friendly, vegan and gluten-free options in the menu. The sandwiches, salads, wraps, rice bowls, and noodle bowls are amazing, and the coffee and smoothies at breakfast are great.
The place is also a great spot for afternoon drinks. The cuisine is very different from the usual Asian dishes, it is a Western style restaurant with a number of Italian dishes. The highly recommended dishes are the avocado wrap, Mexican salad bowl, granola with yogurt, English muffins, pastries, etc. There are also a number of fresh and juices with an interesting combination of ingredients like the Berries and mint juice or the C-shot. The ambiance is hip and the restaurant has a beautiful view of the Liangma river. At dinner time, the atmosphere is very relaxing with great music playing. It is truly a paradise for vegetarians.
Address: C2-1 Workers' Stadium E Rd, Chaoyang Qu
Annie's is a lovely restaurant serving Italian and European cuisine and having a very homely atmosphere. There is a wide variety of authentic Italian dishes on the menu like aglio e olio pasta, garlic bread, gnocchi, Caesar salad, calzone, lasagna, risotto, tiramisu, gelato and pizza and pasta cooked with different kinds of sauces. It is a great place for vegetarians and vegans and the ingredients used are high quality and fresh. The service is excellent: the staff speaks very good English and is very friendly. Also, the portions are large and filling, and the presentation of food is very appealing. This is truly one of the best vegetarian restaurants in Beijing!
This restaurant is famous for its consistency in quality and its homely atmosphere. They really ensure that the kids have a nice time by offering them to make their own pizza. The drinks menu is long and wide in variety- from the classic ginger ale to fresh fruit juices, to beer, Italian wines, cocktails, liquors to hot and iced teas and coffees, to more complicated drinks like grape brandy and aromatic drinks made from herbs and flowers, it has covered it all!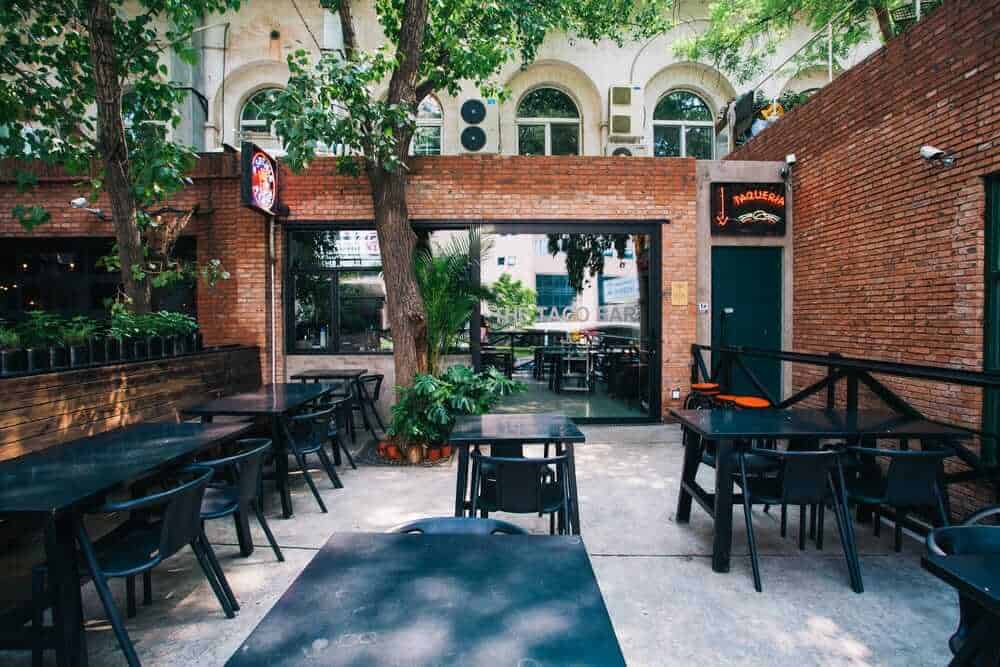 Address: Courtyard 4, Gongti Bei Lu, Chaoyang
The Taco Bar is an offbeat restaurant famous for its excellent Mexican, Southwestern and Latin cuisines. The tacos here are heavenly, made with the freshest ingredients and carrying an explosion of different spices and flavors. There is a good selection of soups and salads. A lot of unique and creative combinations of ingredients like grilled corn, grilled asparagus, rajas, aioli, iceberg lettuce, cabbage slaw, charred chili salsa, queso flameado, grape tomatoes, chipotle butter, and many others make for great vegetarian comfort food.
The bar is excellent with a wide variety of drinks like craft beer, wine-by-glass, tequila, and cocktails. The bar is also popular for its offer of giving a free taco with every drink. It is always super busy because it is not a very well kept secret, so it is suggested that reservations be made beforehand. It is an amazing place for celebrations and having a fun time with family or a night out with friends. The ambiance is high in energy and the staff is very polite, friendly and knows the food. The warm welcome, delicious food and drinks, excellent service and lively atmosphere make for a great overall experience.
Don't miss one of the best vegetarian restaurants in Beijing!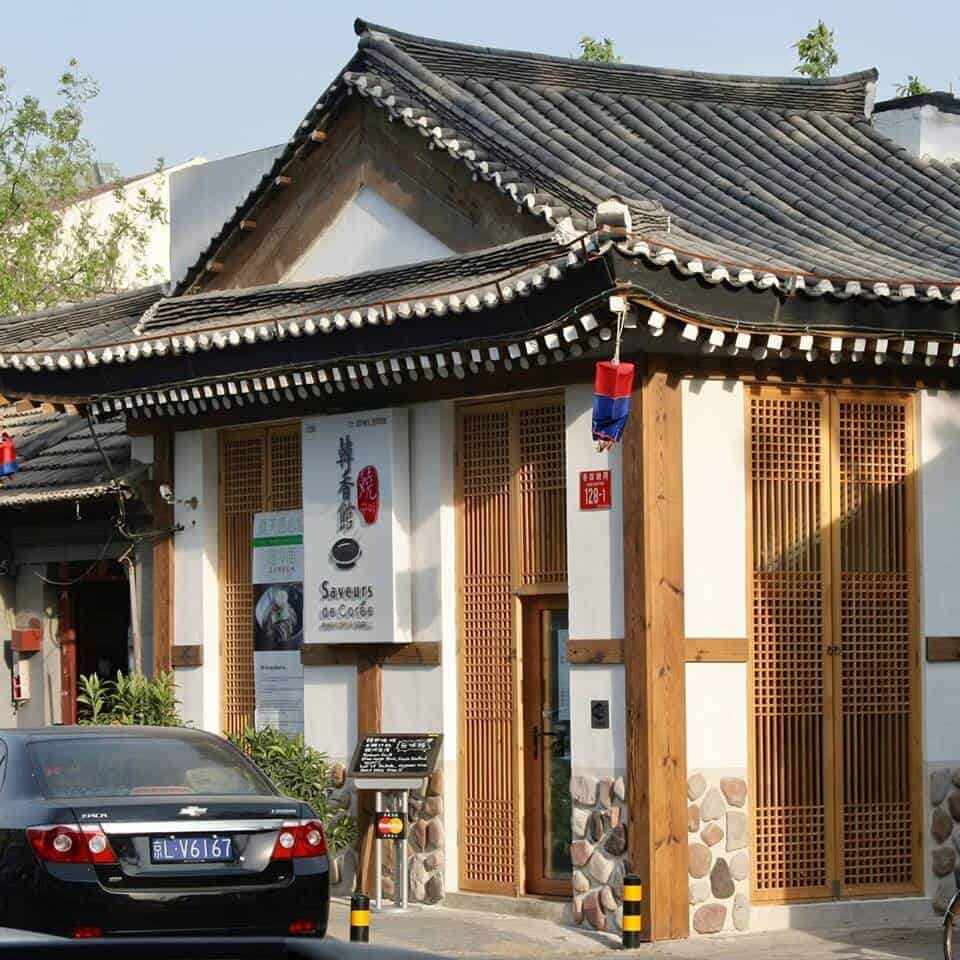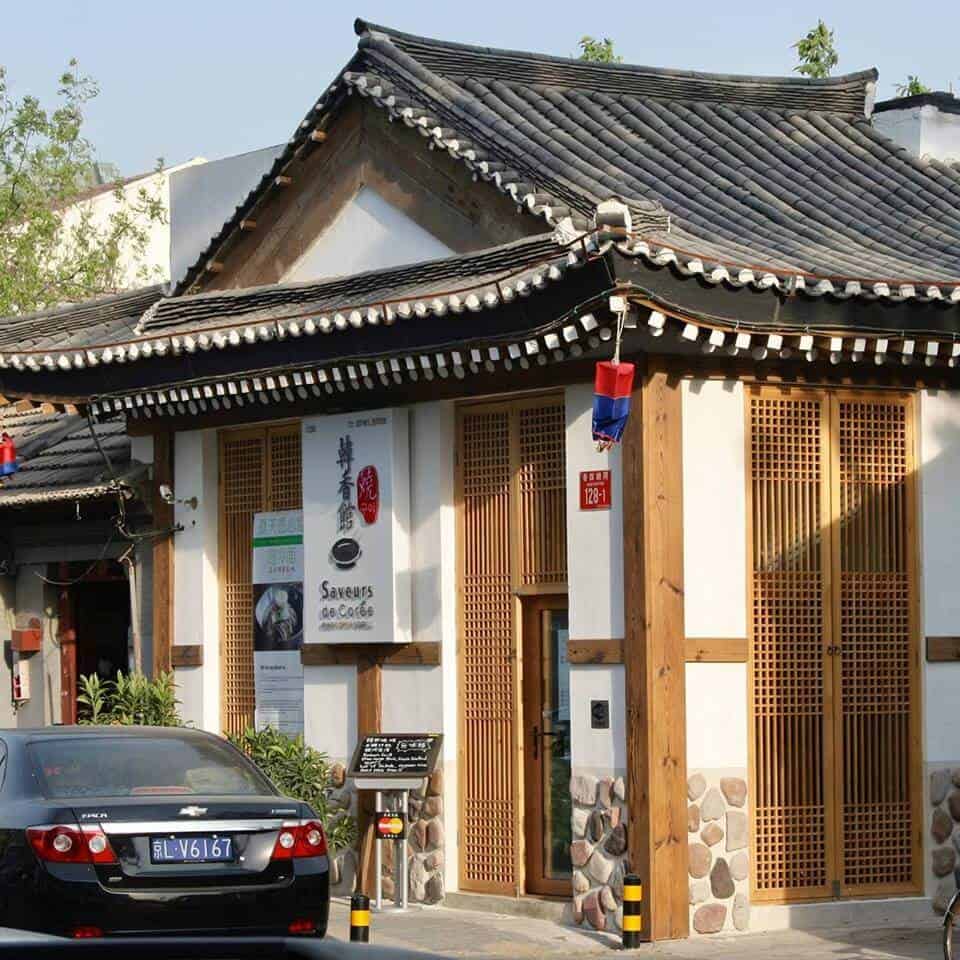 Address: 2nd Floor, 22, Dongzhimen North Alley, Dongcheng District
Located in a hutong and popular among tourists, this sophisticated place is famous for its delicious Korean cuisine and tasteful presentation. The owners are a very friendly couple: the man speaks excellent English and manages the dining room, loves to interact with the customers and makes great recommendations, and his wife, who is Korean, manages the kitchen. The ambiance is inviting and comforting with contemporary décor and semi-open kitchen. The food is delicious, made with fresh, locally sourced ingredients and presented beautifully. It is a great place for vegetarians as it has a number of mock meat options, both spicy and non-spicy.
Each dish is made with great attention and the food is both delicious and healthy with minimal use of oil. They have seven kinds of soju, an alcoholic drink indigenous to Korea and very difficult to find in Beijing. The highly recommended dishes are the kimchi soup, fried noodles, black sesame ginseng soup, bibimbap, organic rice, sweet and sour mushrooms, and fried tofu, and among drinks, the soju, peach juice, and rice wine are popular. It is a great place for vegetarians serving fresh and wholesome Korean food in a comforting atmosphere.
Ready to make a reservation at one of the best vegetarian restaurants in Beijing? We sure you are!
And, if you're looking for more food guides, click here.