Home » Kids » Sao Paulo with kids – 10 things to do
Sao Paulo, Brazil's city of dreams is truly a wonder to behold. There is no dearth of adventures here from city's rich architecture and culture to great gourmet restaurants, art houses and experiential theatres. Sao Paulo with kids offers an exhilarating range of kid-friendly activities and things to do and thus have a great family vacation. So hop on this adventure vacay with little ones in tow and have a whale of time with your loved ones. Happy travels!
What's more there is enough to keep the kids entertained as well with kids' museums, zoos, cinemas and wide green play areas
1) Visit Catavento Science Museum in Sao Paulo with kids
The museum is devoted to science with hands-on models geared towards providing social and educational experiences to the little ones with over 250 installations. A range of themes from four major sections are featured here- Universe and Earth, life from the first living being, creations of man and controversial issues of human society.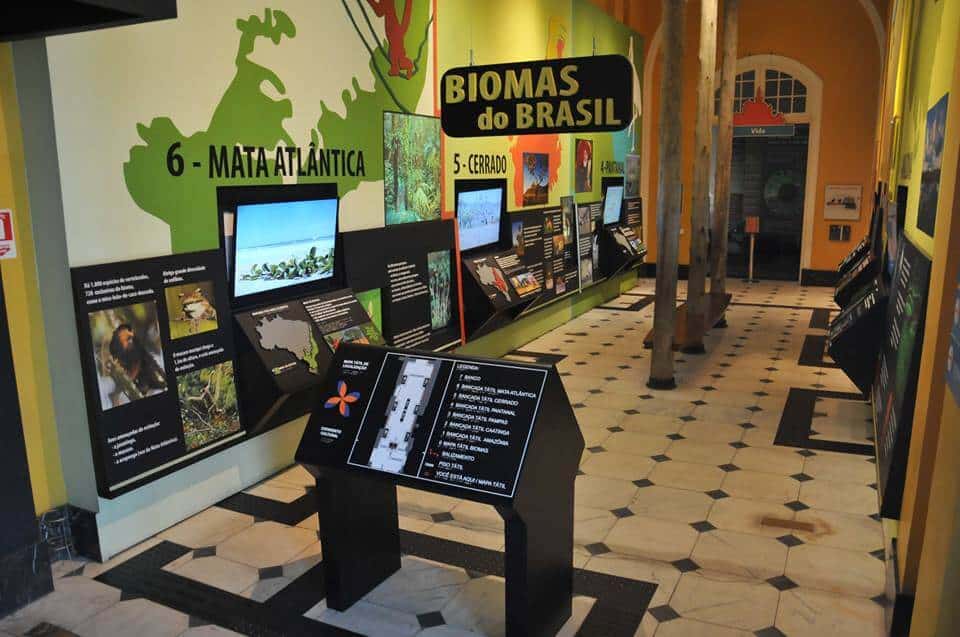 Other popular activities include the 7-meter-high climbing wall, getting to touch a real meteorite, monitors simulating ocean research expeditions and understanding the world of bees at pollinator complex.
Visitors also get to explore the the Triassic and Cretassian periods of Brazil and the dinosaurs that inhabited this territory with 'Sala Dinos do Brasil' room, navigated with the help of virtual reality glasses. The museum organizes many workshops for kids as well.
Address: Avenida Mercúrio, s/n Parque Dom Pedro II, São Paulo -03003-060.
Hours: Tuesday to Sunday, 9.00 to 17.00.
For tickets see Catavento museum website.
Zoos are some of the places that have to be on your list if you're traveling with your children. When planning, be sure to add one to your list. The zoo is largest in Brazil with over 2000 animals representing various species of mammals, reptiles, amphibians, birds and invertebrates along with some rare ones as orangutans and white rhinos. It is located within the Parque do Estado, a massive reserve of the region's native Atlantic rainforest. Thus the place features native forest species such as howler monkeys, sloths, armadillos, green-billed toucans, etc. in natural landscape of lush rainforest and several lakes.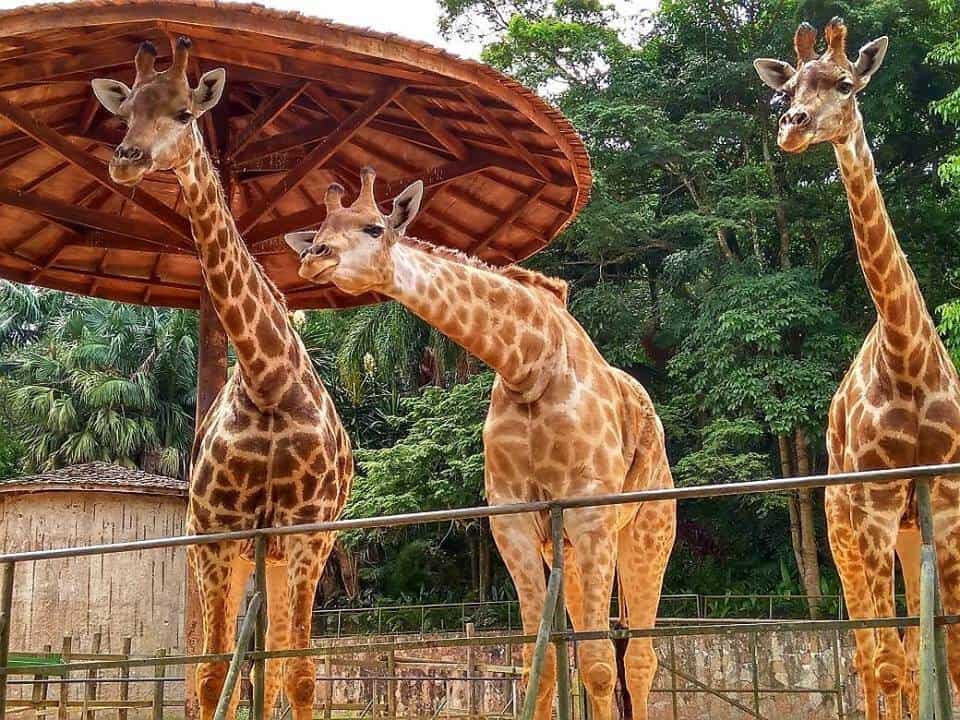 The zoo organises night tours, where participants get to see, hear and feel the mysteries of the nightlife of the Zoo and the Atlantic Forest. This can also be a unique opportunity to know various species of twilight and nocturnal animals, which are often less active during the day. There are also zoo safaris to take part in. You can easily enjoy a pleasant day with kids at the zoo.
Address: Av. Miguel Estéfno, 4241 – Vila Santo Estefano, São Paulo- 04301-002.
Hours: Everyday 9.00-17.00.
For tickets see Zoologico de Sao Paulo website.
3) Visit Instituto Butantan to witness country's most poisonous animals
This biologic research institute is considered to be one of the foremost scientific centres in the world. Admission here allows you to visit various attractions as: a museum on the institute's history, biological museum, the microbiology museum, Repeta, outdoor serpentarium and the park. Kids will love the animal displays and spotting diverse Brazilian species.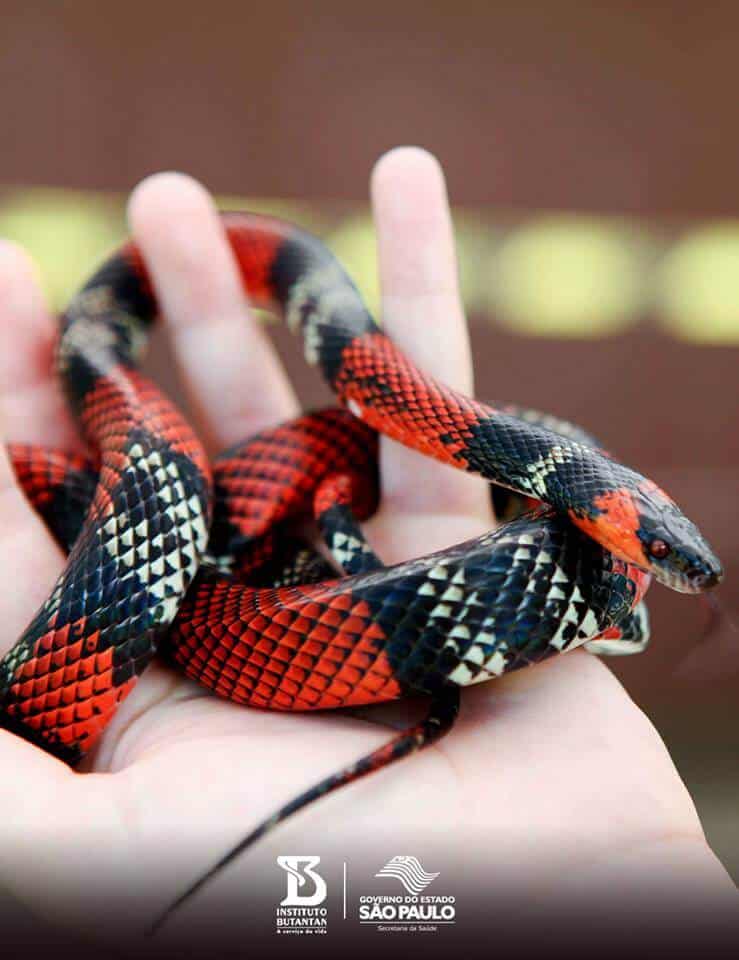 The place boasts of one of the largest collections of snakes in the world, with more than 54,000 specimens. Fun time here with learning is guaranteed for kids and adults alike.
Address: Avenida Vital Brasil, 1500 – Butantã, Sao Paulo – SP, 05503-900.
Hours: Tuesday- Sunday from 9.00- 16.45.
For schedules and tickets see Instituto Butantan website.
Ibirapuera Park is an expansive urban park and much-loved urban oasis for Paulistanos. You can have a mini-picnic here, lounge in the sun, play sports, exercise or appreciate art (it holds two museums and other cultural spaces).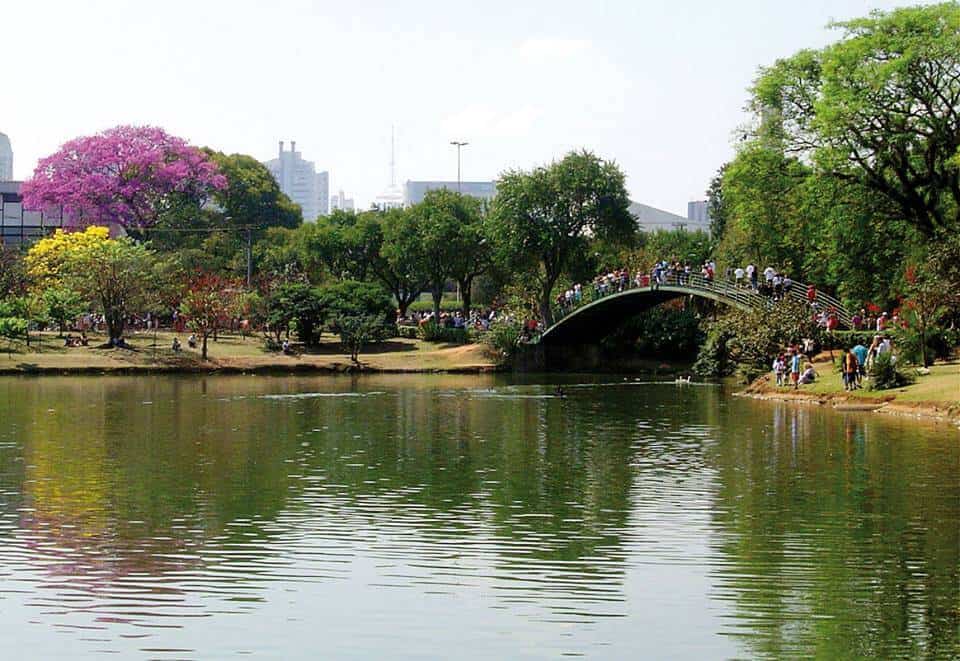 It has three lakes, cooper track, seating areas, bike lane, and bike rack with equipment rental, multimedia fountain, sports courts, soccer fields, fitness equipment and squares. A huge children's playground makes for a perfect way to let children's energy out. There's a Japanese garden along with unique plant species, birds, amphibians, fishes and butterflies. You can also admire the historic monuments of the Obelisk of Sao Paulo and the Monument to the Bandeiras from around here. In addition the park hosts various recreational activities and events throughout the year to have a great time in Sao Paulo with kids.
Address: Av. Pedro Álvares Cabral – Vila Mariana, São Paulo- 04094-050.
For more see Ibirapuera Park website.
5) Soak in the love of soccer at the Football Museum
It would be shame to not visit this museum while in the city given the country's renowned ties and rich history with the game. The facility features various long-term, temporary, virtual and itinerant exhibitions depicting an engaging and exciting journey of history of football and Brazil.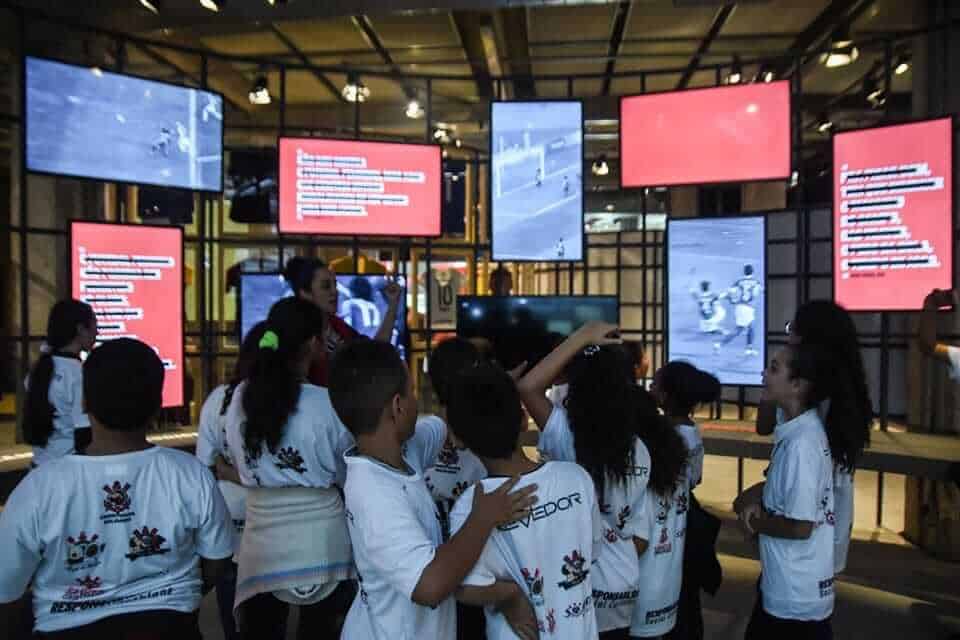 There are about fifteen rooms of exhibits, interactive displays, films and photographs. The soccer dance room features beautiful movies for those who love to remember spectacular moves of dribbles, goals and defenses. Children will definitely have the time of their life here.
On Tuesdays admission is free for all visitors.
Address: Praça Charles Miler, s/n – Pacaembu, São Paulo – SP, 01234-010.
Hours: Tuesday to Sunday 9.00- 17.00.
For schedules and tickets see Museo do Futebol website. 
This spacious Latin-American themed aquarium will be an instant delight of children with its varied aquatic species inhabiting several ecosystems, such as the Amazon rainforest, Pantanal and Tiete river.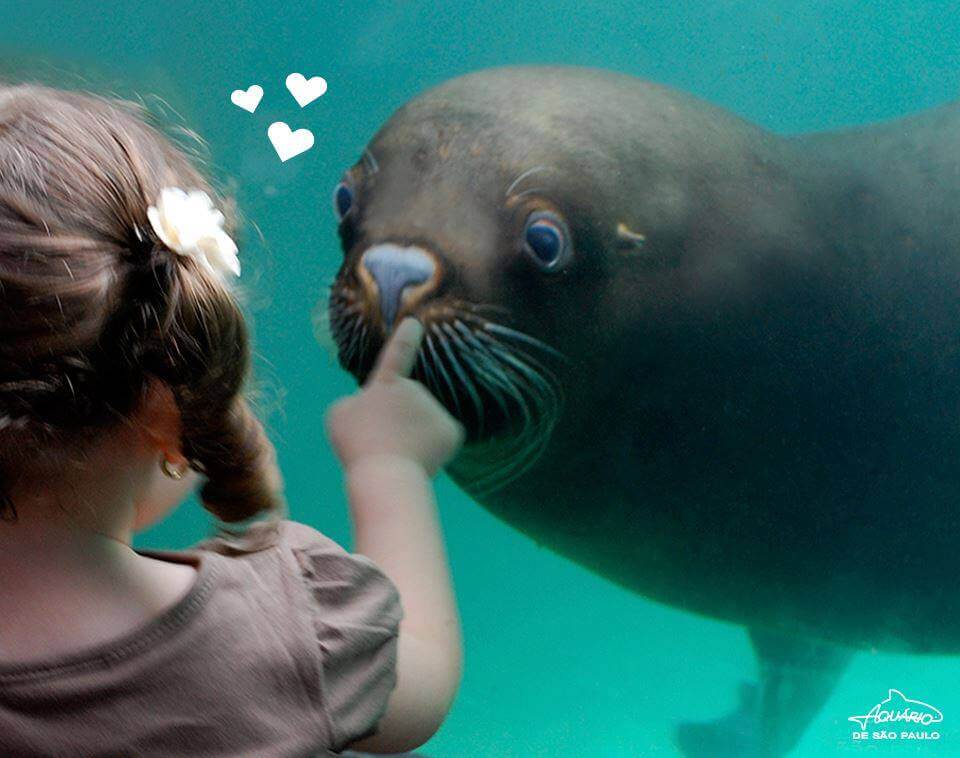 The thematic attractions include polar bear enclosure, Jurassic aquarium, cine 7D, alligator pond, Patagonia enclosure, mermaid diving, giant displays, shark tank and many more. There are hundreds of exotic and fascinating species to observe and keep the kids joyfully entertained. At the mammals Sector species of monkeys, toucans, otters, anteaters, the famous Tapajós (Manatee puppies) and Thunder (fur seal) can be found. A restaurant, cinema & occasional night tours are also featured on-site.
Address: R. Huet Bacelar, 407 – Vila São José, São Paulo- 04275-000.
For schedules and prices see Sao Paulo Aquarium website.
7) Visit SESC Belenzinho for a fun day filled with activities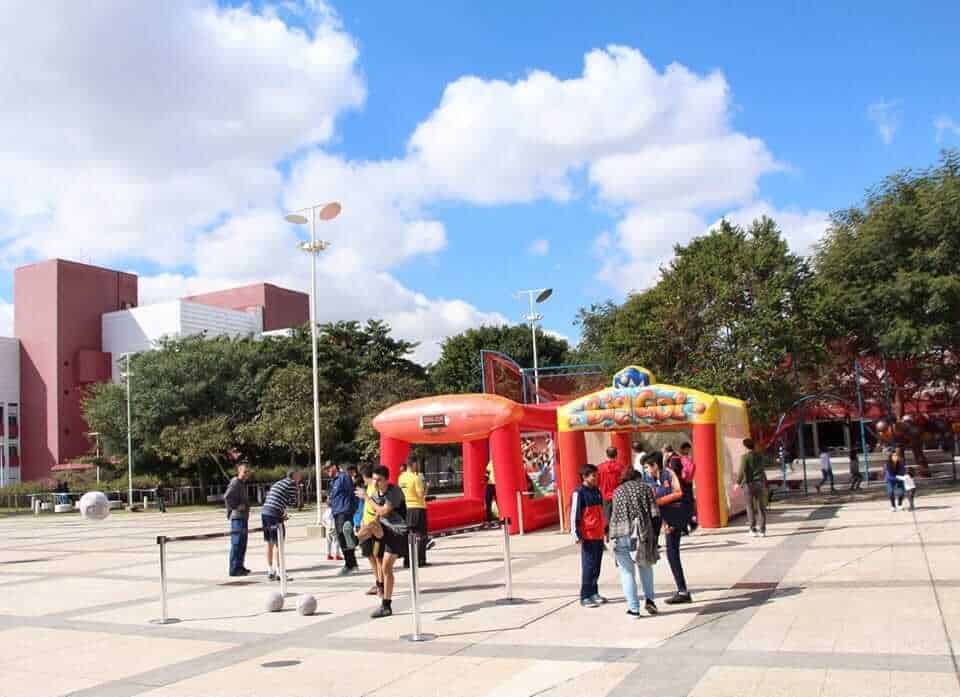 This leisure centre offers loads of dynamic activities for kids with great exhibitions, performances, theatre, concerts, workshops, cinema and other cultural activities. There's an indoor playground for kids with a restaurant and cafe as well. At dedicated children's section available online you can instantly view all the activities available for children for any part of the year. A good place to hang out for a fun day with entire family.
Address: R. Padre Adelino, 1000 – Belenzinho, São Paulo – SP, 03303-000.
8) Visit Museum of Zoology of the University of Sao Paulo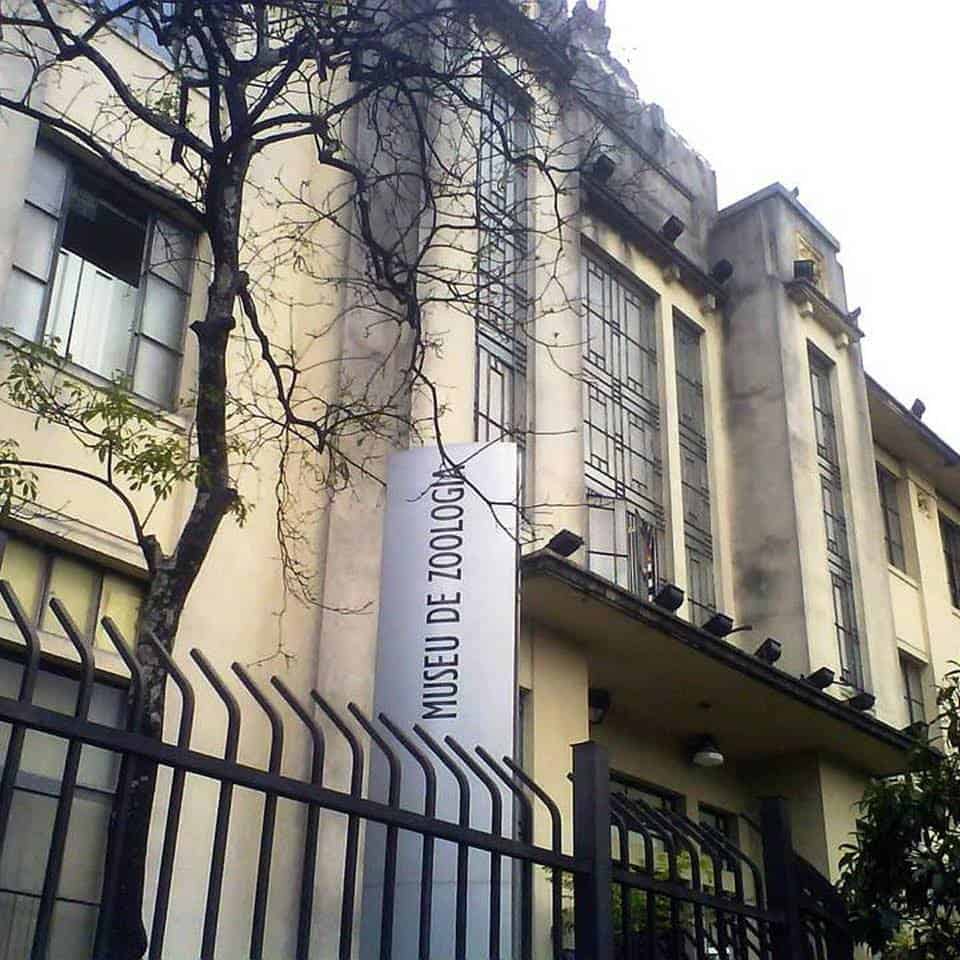 This public natural history museum features good range of animal groups, butterfly specimens, collection of fossils, skeletons and skulls of extinct mammals as American lion, dinosaurs and recreation of Brazilian biomes with stuffed specimens. Information on their origin is provided.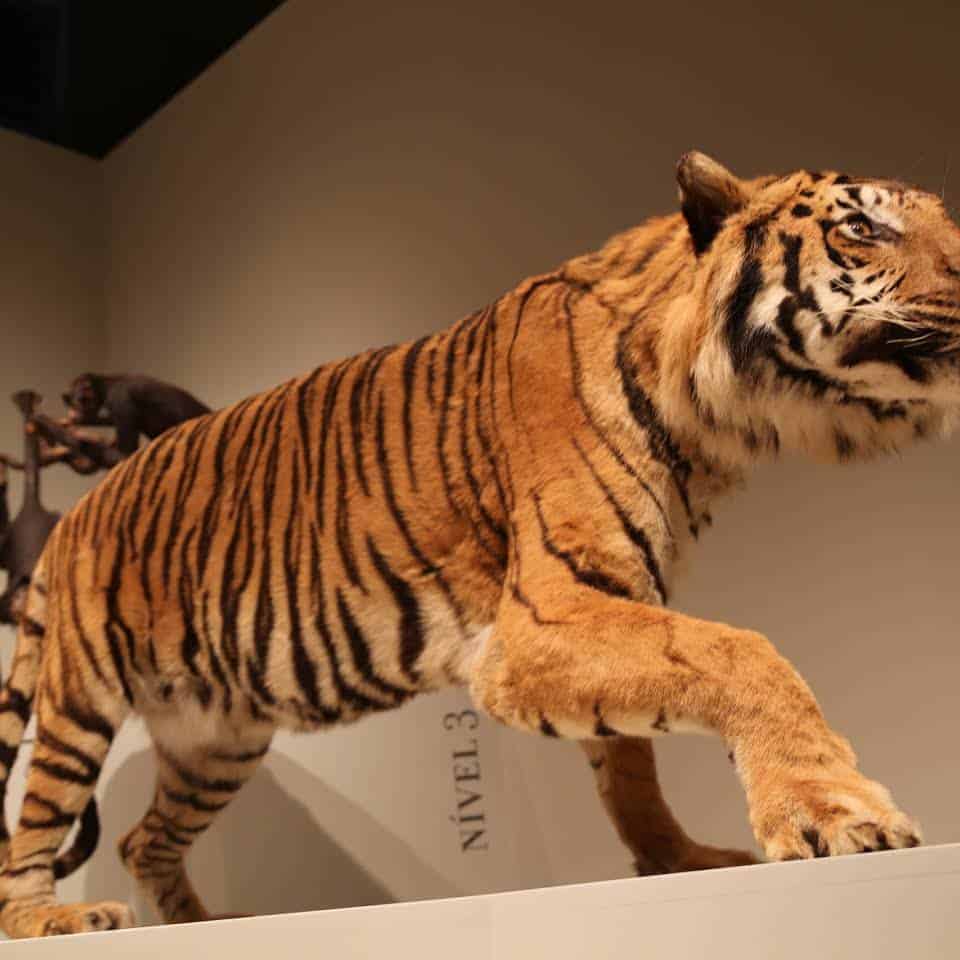 Although not very big, the quality and size of the museum is just perfect for the young ones. They won't tire out quickly here and yet it's large enough to keep them engrossed. There is a space where documentaries are shown. Definitely worth the visit.
Address: Av. Nazaré, 481 – Ipiranga, São Paulo – SP, 04263-000.
Hours: 10.00- 17.00, Monday and Tuesday closed.
9) Have a blast at Parque da Monica amusement park
The place is largest indoor park in Latin America with super attractions that entertain children in a playful, educational and interactive way. The activities are inspired by the comic characters created by cartoonist Maurício de Sousa. There are over 20 attractions here from roller coasters, piteco climbing to coloring space to prince/princesses castle and many more.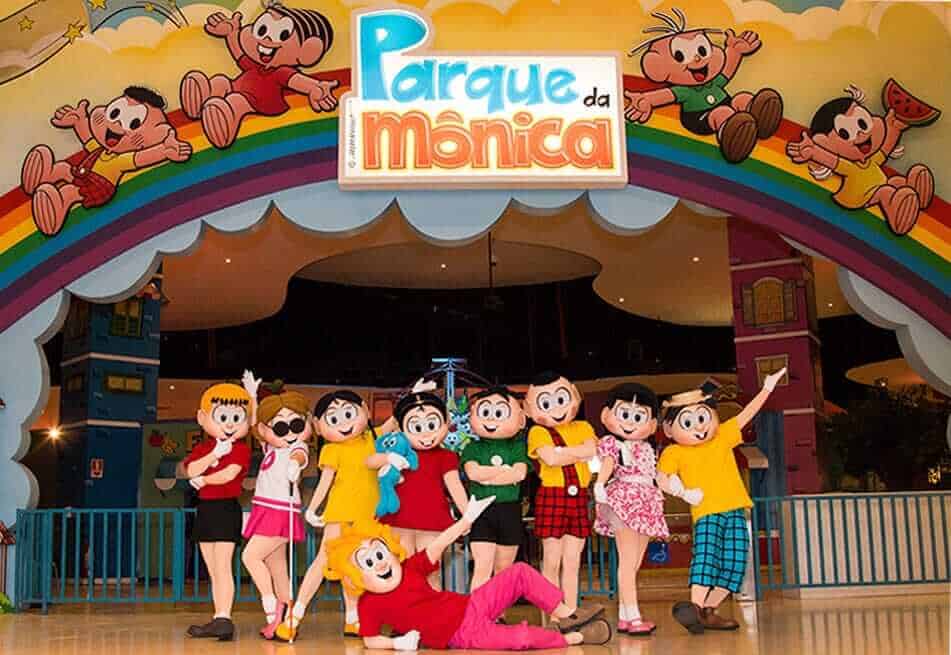 The thematic environment ensures best fun time along with some learning for the little ones. There are food stalls on-site. The place will be a delight for the whole family.
Address: United Nations Avenue, 22540 – Jurubatuba, Shopping SP market, Sao Paulo- 04795-000.
For hours and bookings: see Parque da Monica website.
This large beautiful garden features many endangered plants, green houses and manicured walking trails. Kids will have great time spotting the 139 observed bird species of the garden along with howler monkeys, sloths and large lizards. Children will especially love Túnel do Bambú (Tunnel of Bamboo) and the Castelinho (Little Castle), a small house made by wood inside the forest.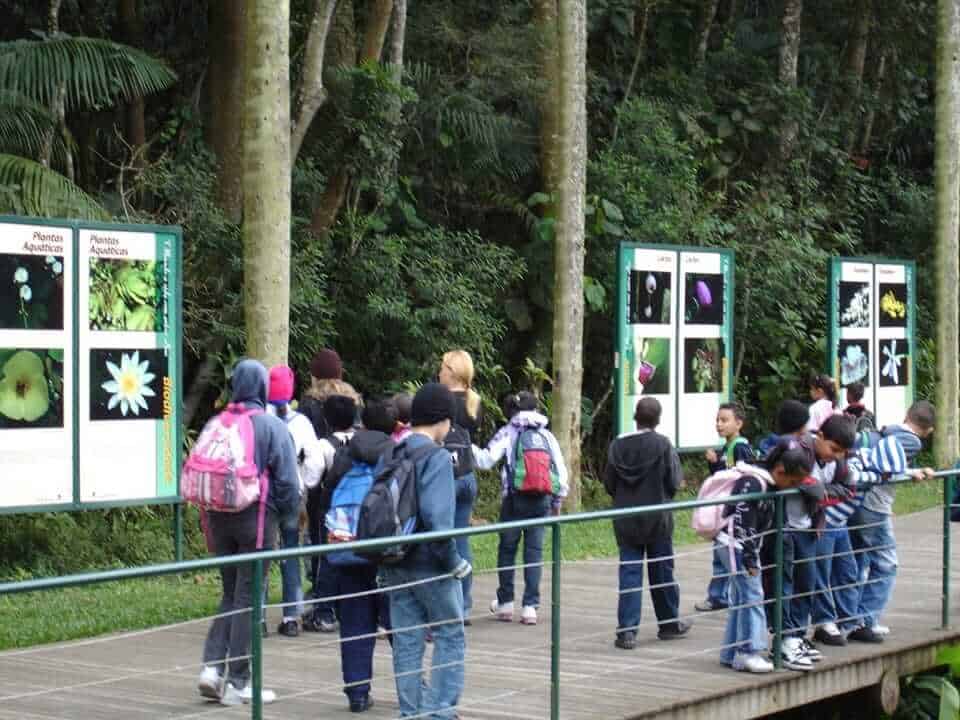 Visitors can get their own picnic and relax in the serene atmosphere for a quiet day out. In the center of the park there's a Botanical Museum, with many samples of seeds, plants, oils and information about the Brazilian flora. There is also a cafeteria on site.
Address: Av. Miguel Estéfno, 3031 – Vila Água Funda, São Paulo – 04301-902.
For schedules and tickets see Jardim Botanico website.
Sao Paulo is for kids. There are many things to do in Sao Paulo with children and we hope you have a blast at these places.  Do let us know in the comments how did you find them.
Also since you're here, do check our guide to best vegetarian restaurants in the city of Sao Paulo.