Home » Kids » Buenos Aires with kids – 10 things to do
The capital city of Argentina, Buenos Aires, is without doubt one of the most talked about travel destinations on planet. Therefore, traveling in Buenos Aires with kids is fun as the city boasts of multitude of activities and things to do with kids and thus have a good family vacation.
There's a good reason for it, the land of steak and tango is brimming with fun, frolic and culture offering best of both worlds-old and modern
There are lots of green spaces, the world's most beautiful bookstore, a children's museum, a coastal park and much more to keep the kids entertained and happy. So pack your bags and head out for a fun-filled getaway. Happy Travels!
The interactive educational museum is best for children aged between 0-12 years. It features various permanent exhibits recreating city life as- a supermarket, a bank, a doctor's office, a TV studio, and many other such attractions.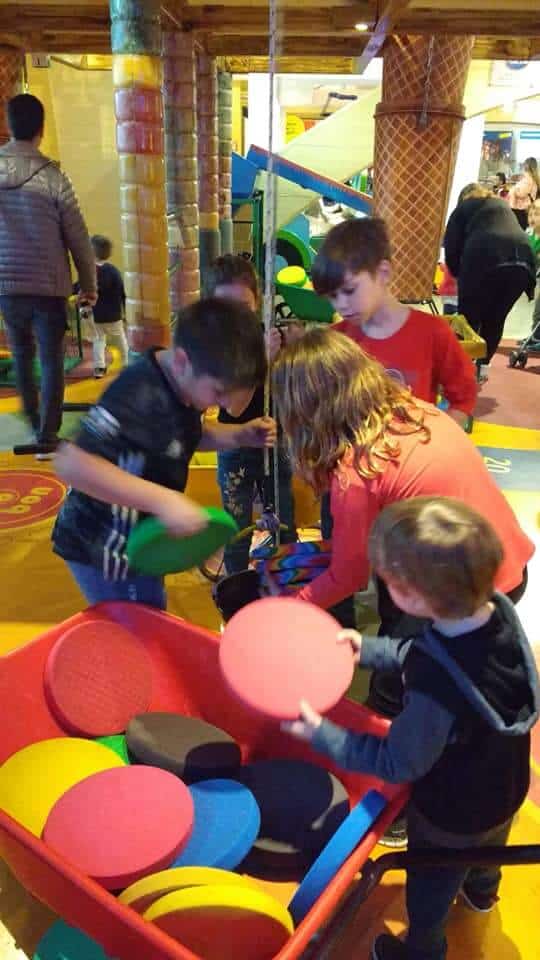 Children can also enjoy riding a bus, truck, subway or going up the Abasto Tower and learn things through play. The place features varied toys and regular activities and workshops are held for children every month. The place is located on the upper floor of Buenos Aires' Abasto Shopping centre, so you can break off for a while to do some shopping as well.
Address: Nivel 2 Shopping Abasto, Av. Corrientes 3247, C1193 Buenos Aires.
Hours: Tuesday- Sunday 13.00- 20.00.
For schedules and tickets see Museo de los Ninos website.
2) Visit Temaikén Biopark in Buenos Aires with kids
This unique space features recreated natural environments, which are ideal for reconnecting the family with nature. It houses a zoo with a variety of animals, an aquarium & a 360-degree theater. Temaikèn specializes in native Argentine wildlife and exotic and threatened species such as guanacos, Patagonian mara, guanacos, hippos etc. The park foundation is set up with the aim to protect specific animal and plant species and to educate the public about conservation.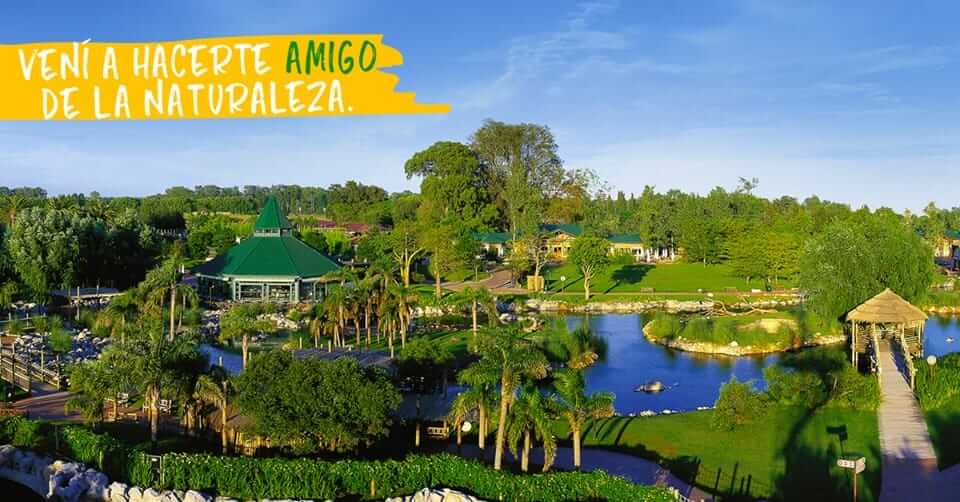 Various sections here include- the Aquarius, Isced 360, Patagonia, the chacra (where domestic animals can be fed and touched) and the place of birds. Kids will thoroughly enjoy their time here, without doubt.
Address: RP25, B1625 Belén de Escobar, Buenos Aires.
For schedule and tickets see Tamiken Biopark website.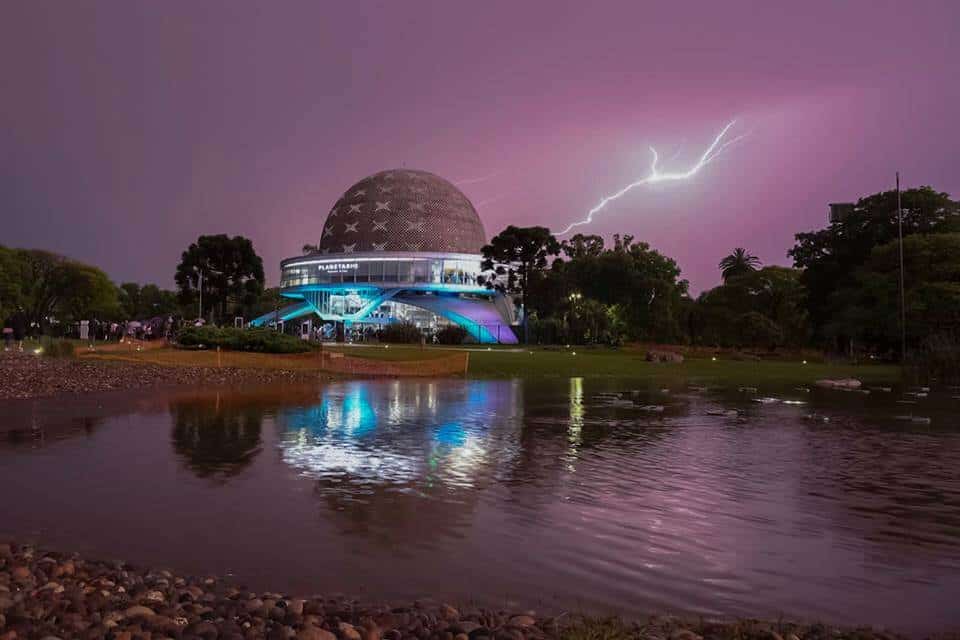 Located in Palermo district the planetarium disseminates scientific-astronomical knowledge for the whole family. It has a museum with various exhibition levels, astronomical shows and a 20 meter dome to observe about 8900 fixed stars, constellations and nebulas.
On display are real meteorites, a rock from Moon, an augmented reality experience and many more of such exciting space adventures. Various workshops and educational activities for kids are also held regularly. Thus a visit here will not only be an enjoyable but also a learning experience for the young and old alike.
Address: Av. Sarmiento s / n, C1425 CABA.
Hours: Tuesday- Friday 9.30- 17.00.
Saturday & Sunday- 12.00- 19.30, Monday closed.
For tickets see Planetario Galileo Galilei website.
4) Visit Parque Las Heras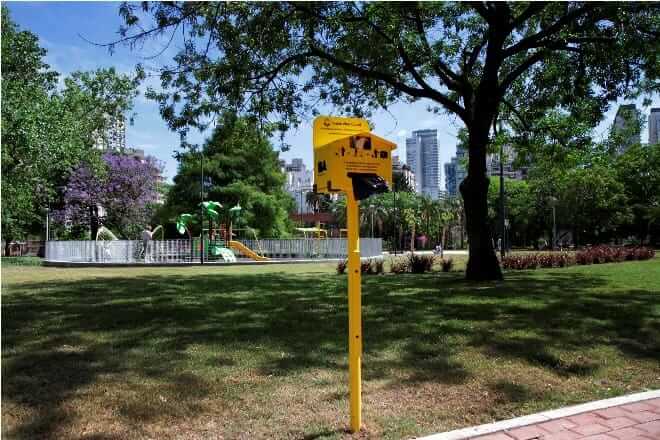 The park is located in Palermo neighbourhood. There is a playground for kids to play as well as some carousels, power wheels for rent along with an aerobic circuit and poles. At some easels the kids can paint upon a small payment. There is a volleyball court at the park –  good place to let the energy of kids out.
Address: French, C1425 CABA.
Open all days at all times.
5) Soak in the love of football at Museo River Plate
River Plate stadium and museum gives a comprehensive view of Argentina's football history and its love of the game. Here you can witness historic artefacts, exhibits, videos, River's t-shirts, trophies and other soccer memorabilia along with tour of the monumental stadium and various other virtual events.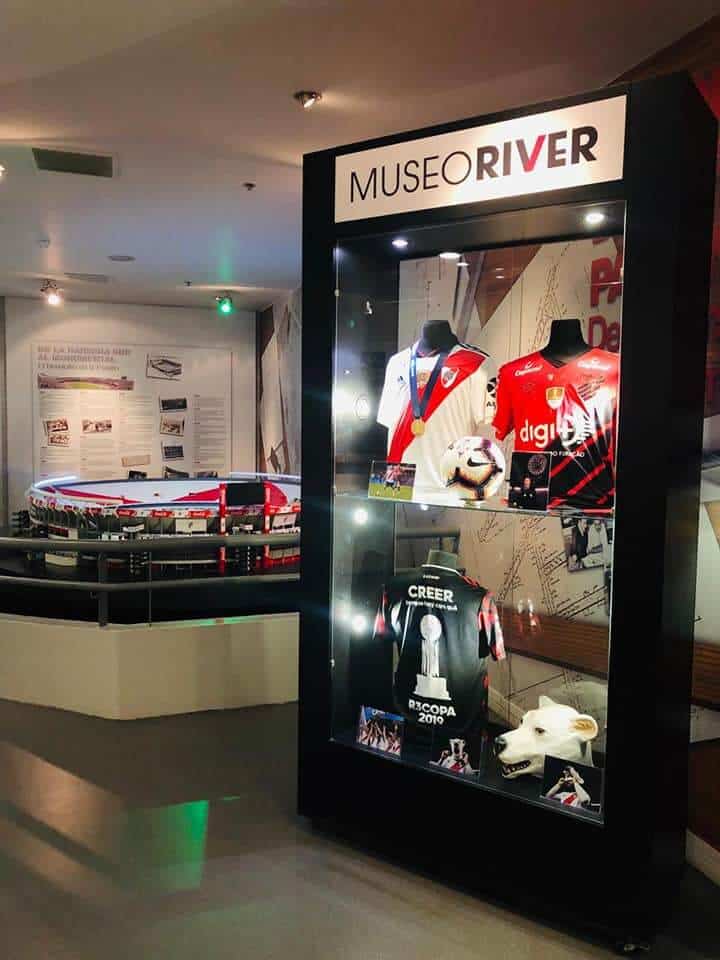 The tours are all in Spanish and if language is a problem,  check out the other football tour in town, Boca Juniors, which does feature an English translation.
Address: 7549, Av. Pres. Figueroa Alcorta 7509, CABA.
Hours: Everyday 10.00- 19.00.
For schedules and tickets see Museo River Plate website.
Also known as the 'forest of Palermo', this is the largest park in the city. It features four lakes of Palermo with the beautiful El Rosedal (rose garden), Japanese gardens, bridges, gazebos and Eduardo Sívori museum of Plastic Arts. The museum features a heritage of more than 3,000 pieces of Argentine art from the 20th and 21st centuries.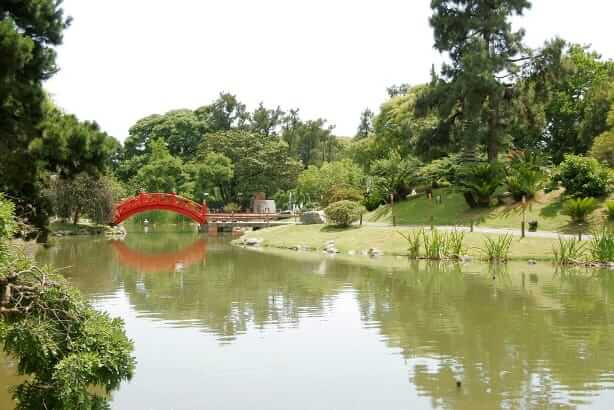 At the park you can picnic, rent rollerblades, bikes, and pedal boats on the large lake or just soak in the nature while relaxing on a quiet patch of grass as the children play around.
Address: Av Del Libertador & Dorrego y Figueroa Alcorta, Palermo, Buenos Aires 1425.
Hours: Open every day at all times.
For more visit Parque tres de febrero website

Located at Tigre, the amusement park has various family and child games, adrenaline pumping adventure sports and Esports land. There are carousels, roller coasters and small cars for the children along with various other play things. The place is good to have fun with the whole family. Various musical performances and character shows are also held here regularly.
Address: Vivanco 1509, B1648 AAB, Buenos Aires.
For tickets see Parque de la costa website.
At this natural history museum the kids can find diverse educational displays of fish, fossils, plants & wildlife. The exhibits displayed in different rooms include- various arthropods, mammals, birds, sea creatures, paleontological and geological specimens etc.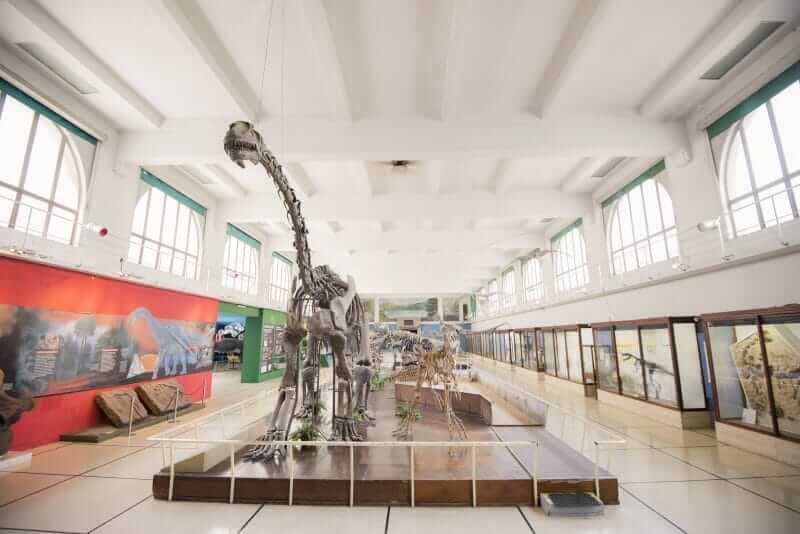 Children will especially love the dinosaur-skeleton replicas, the taxidermy and skeleton rooms. The museum offers free guided tours as well.
Address: Av. Angel Gallardo 470, C1405 DJR, Buenos Aires.
Hours: Everyday 14.00- 19.00.
For more information visit Museo Ciencias Naturales website
'Forbidden not to touch' goes the motto of this science museum where kids are encouraged to experience everything hands-on. The facility features exhibits & shows on art, technology, math & weather. Kids will be delighted with the interactive displays with various levers to pull, wheels to spin and buttons to push. As always, remember to include places your kids will enjoy when planning your trips.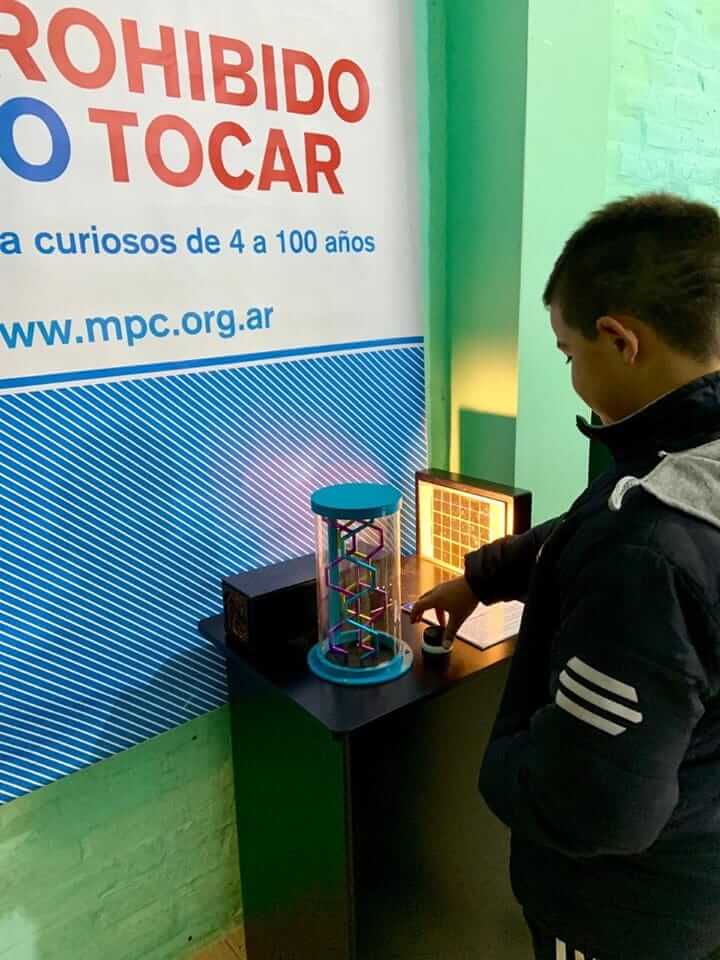 Older kids will enjoy generating electricity by cycling on a fixed bike to power a light bulb and other similar experiments. With its nine rooms, there's enough here to pique the interest of kids and keep them usefully entertained.
Address: Junín 1930, C1113 AAX, Buenos Aires.
For schedules and tickets see Museo Participativo de ciencias.
10) Travel back in time riding the historical Caballito Tramway of Buenos Aires with kids
You and kids can experience and learn about the historic past of the city on board of this 116 year-old historic tramway. A ride aboard the Tranvía Histórico is a fun, free weekend activity for all of the family. There is commentary on board.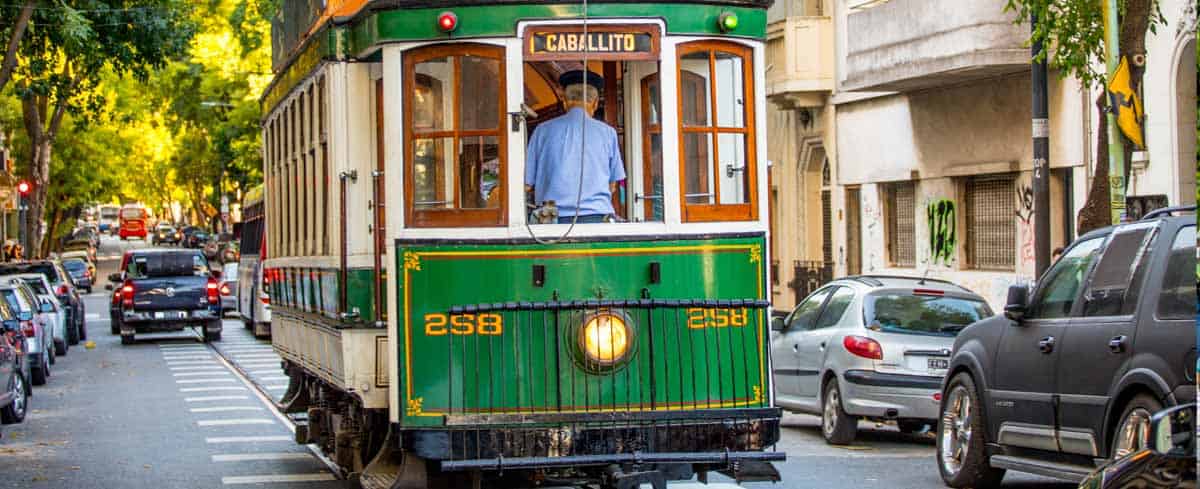 The historic trams/streetcars run on a two-kilometre loop in Caballito on Saturdays, Sundays and public holidays and the stop is at Emilio Mitre 500, Buenos Aires C1424ALD. You can happily ride more than once however may have to queue up for some time before boarding. Souvenirs are also up for sale on the tram at very low price. Purchase is recommended since the proceeds go towards the benefit of the association which maintains this unique system of transport.
For schedule see Caballito tramway website.
Buenos Aires and kids is a great partnership. There are many things to do in Buenos Aires with children and we hope you have a blast at these places.  Do let us know in the comments how did you find them.
Also since you're here, do check our guide to best vegetarian restaurants in the city of Buenos Aires.
Happy Travels!