Home » India » Complete travel guide for Panchgani trip
Panchgani is a famous hill station situated southeast of Mumbai in the Satara district in India's Maharashtra state
The picturesque place located at an elevation of 1293 meters above sea level, is famous for the Tableland, a huge volcanic plateau (the second-highest in Asia after the Tibet Plateau), lookout points surrounded by lush green landscape and the juicy strawberry farms.
With its fresh air and invigorating climate, Panchgani remains pleasant throughout the year. It is nestled in the middle of five hills in the Sahyādri mountain ranges and there are five villages around Panchgani, hence the significance of the name Panch-gani (five hills and villages).
So if you plan on visiting this charming hill-station for your next vacation, the following travel guide will be of help. Hope you find it useful. Happy Travels!
1) Weather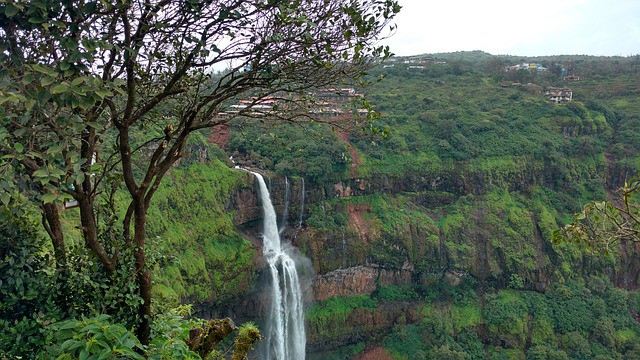 The weather is agreeable throughout the year here and there aren't major temperature variations. However, Panchgani experiences pleasant weather in Monsoon & Winter season and the best time to visit Panchgani is from September to February in winters and the first half of June just before the monsoon onset. This is also the time for Monsoon trekking in the beautiful hill station.
June marks the beginning of Monsoon season in Panchgani and it lasts till September. Moderately rainfall is experienced by the region in the months of June and September.
Early monsoon & winter is the busiest season in Panchgani and often hotels run full and tourist places are crowded. So make your bookings early.
2) Reaching Panchgani
2.1) From Mumbai
The distance from Mumbai to Panchgani is around 244 km. via roadways.
If you plan to travel by car first head towards Panvel and travel by Mumbai Pune expressway. Then without entering the Pune city head over towards Kothrud – Kasurdi – Shirwal – Khandala. From Khandala move on to Surur – Wai – and reach Panchgani via Dandeghar. It will take around 5 hours.
Both private and state-owned buses make daily trips to Panchgani from Mumbai. Private cars are also available to reach directly to the hill station. There are frequent State Transport buses from Dadar and Mumbai CST.
2.2) From Pune
Distance from Pune to Panchgani is 102 km. It will take around 2.5-3 hours to reach the place via car/taxis. There are 2 routes to choose from.
The shorter route includes driving through NH4. Take Lal Bahadur Shastri Road and Narveer Tanaji Malusare Road/Sinhagad Road to NH4 in Kudale Baug. Follow NH4 and continue onto Wai-Surur Road, Wai-Panchgani-Mahableshwar Road and Wai-Panchgani Road to your destination in Bhim Nagar, Panchgani.
An alternate route includes driving through Saswad – Bopdev – Pune Road and NH4.
Alternatively, visitors can opt for the many State transport buses from Pune, Satara, Mahabaleswar, etc that ply to Panchgani regularly. The travel will be quite economical as well.
2.3) By train
Satara station is the closest station situated at about 45 km from the Panchgani hill station. From Satara, one can reach Panchgani by Maharashtra State Transport buses or hire a private vehicle. Regular trains ply from major cities like Mumbai, Pune, etc to Satara on a daily basis.
2.4) By air
The nearest domestic airport to the hill station is Pune International Airport. One can avail direct or stopover flights till Pune from anywhere in India and abroad and then travel by road to Panchgani.
3) Attractions in Panchgani
3.1) Table Land
One of the best places to visit in Panchgani, Table Land is the highest point in Panchgani situated at an elevation of 4550 feet above sea level. Its topography is a vast expanse of flat laterite rock surrounded by hills hence the name 'Table Land'.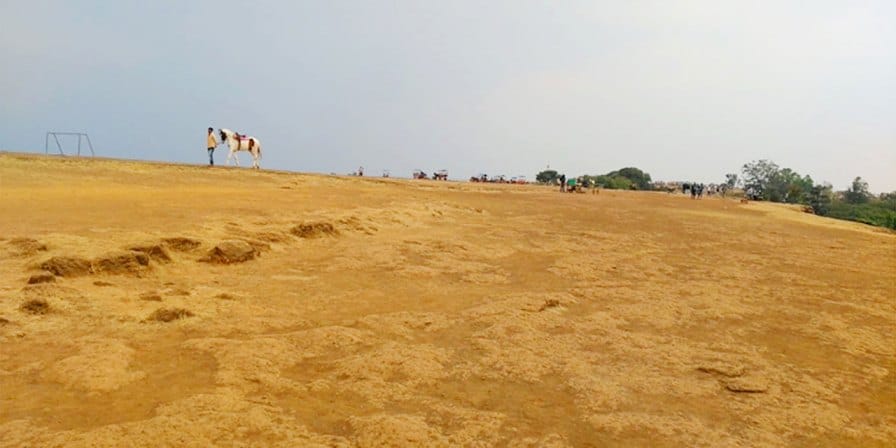 This volcanic plateau is Asia's second longest mountain plateau after Tibetan plateau. From here visitors can have an aerial view of the entire Panchgani and nearby valleys.
The view is indeed mesmerizing. The place, which is also a popular film shooting spot, offers several activities like horse riding, merry go rounds, mini trains, food stalls, and game counters.
3.2) Parsi Point
Located just 2 km away from Panchgani Bus stand, Parsi Point is a scenic viewpoint offering a picturesque glimpse of nature.
Spectacular panoramic views of the mountains, Krishna valley and the backwaters of Dhom dam await the visitors at this point.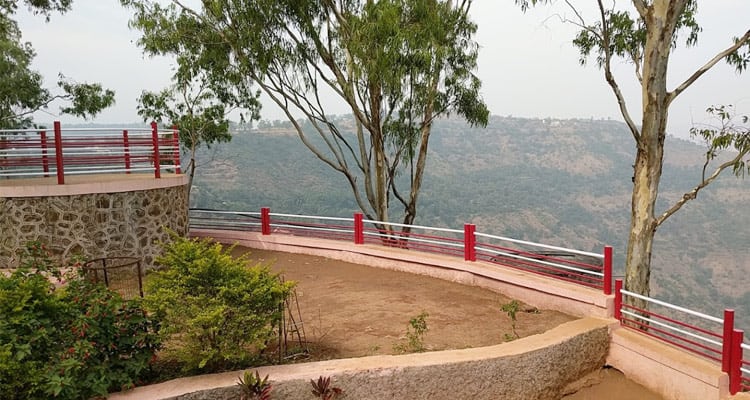 The popular picnic spot derives its name from the fact that in earlier days, it used to be a favorite spot of the Parsi community for recreational purposes.
Visit the point during sunrise/sunset for Instagram-worthy clicks. Different angled views of the area courtesy the telescope vendor and the camel rides will be a fun feature here for the guests.
3.3) Sydney Point
One of the famed points in Panchgani, Sydney point is situated on a hill that faces the Krishna Valley. It is named after Sir Sidney Beckwarth, a British Governor from the country's colonial past.
The place provides charming views of the Krishna Valley, Dhom Dam, Kamalgad Fort and the city of Wai.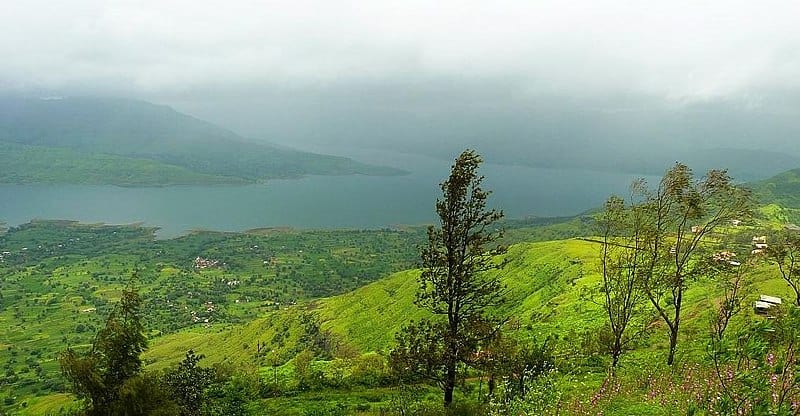 This hillock also offers beautiful views of the hill ranges of Pandavgad and Mandhardeo. The perfect serene environs are refreshingly peaceful and tranquil making for a worthy visit.
3.4) Rajpuri caves
Rajpuri caves figure amongst the most ancient attractions of the Panchgani region. The four caves are surrounded by many water kunds (ponds).
The folklore goes that these caves were used for penance and religious rituals by Lord Kartikeya. They are also said to have been the home of Pandavas during their exile.
One of the four caves is placed separately from the others while the other three are linked by underground tunnels.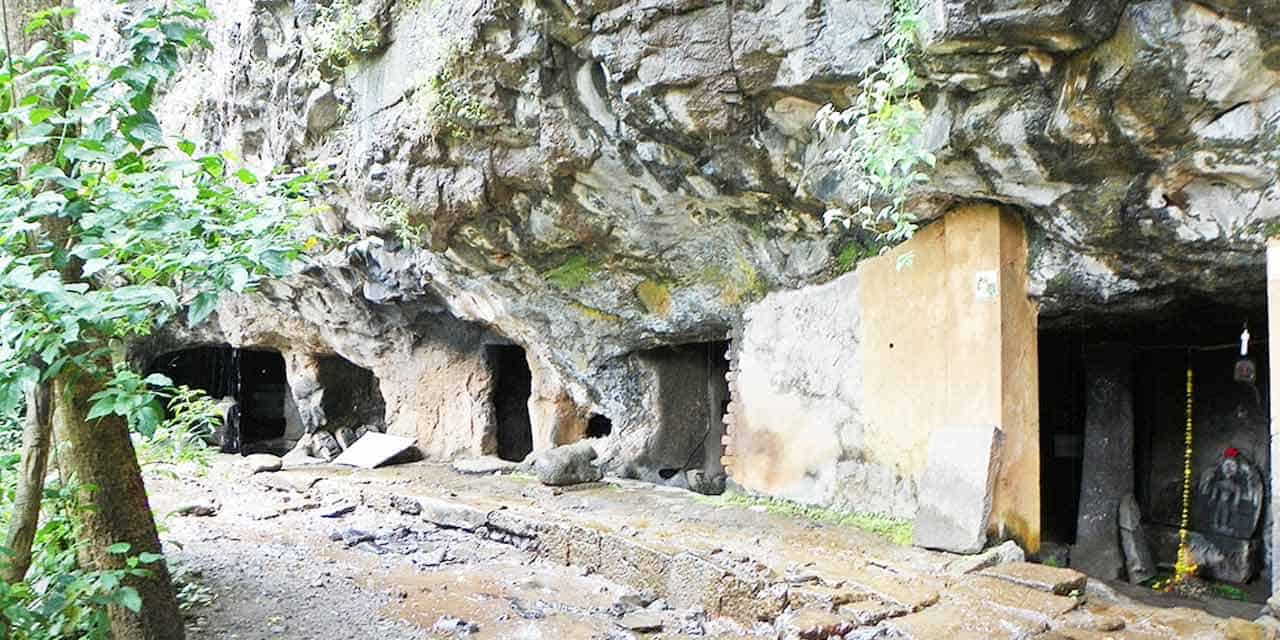 The first cave contains a kund which is believed to be constantly filled with water flowing from the mouth of a sacred Gomukh (origin of the river Ganga). Hence devotees believe that taking a bath in these holy kunds will provide relief from all kinds of diseases and evils.
The main attraction of these ancient caves is the temple of Lord Kartikeya, which is supposed to have been built with the sand taken from the caves.
The Thaipooyam festival celebrated in the months of January / February in the temple draws in many visitors.
3.5) Devil's Kitchen
Devil's Kitchen is a place of historical importance. Situated south of Table Land in Panchgani this is the place where Pandavas of Mahabharata stayed for a while during their exile.
According to mythological sources, this marked land was used to cook their food and hence the name. The surrounding environs are green and tranquil, good for some peace and reflection.
4) Activities to do in Panchgani
4.1) Visit Devrai Art Village
Devrai art village in Panchgani is a nonprofit initiative that celebrates creativity and nature-connect. The place is a melting pot of tribal culture and is home to highly skilled Adivasi craftsmen and artists from the Naxalite affected areas of Gadchiroli & Chattisgarh.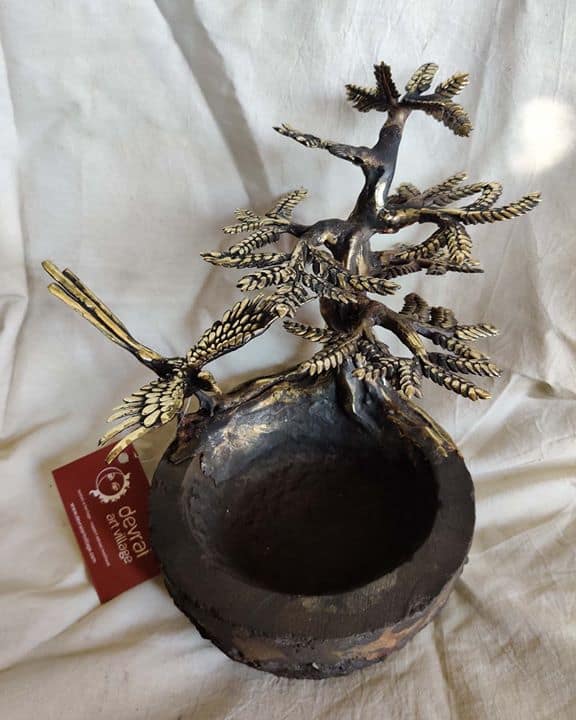 The local artists create beautiful artifacts, brass paintings, statues, rock dhokra and more. The exclusive artsy items are available in iron, brass, stone, wood, bamboo, and fabric. Definitely worth a buy.
4.2) Go shopping at the various town Bazaars
Shopping at this hill station is a pleasant surprise. Markets in Panchgani feature some of the most exquisite wooden handicrafts, leather goods, handmade slippers and apparel along with fruit-based products and other confectionaries. The strawberry fruit cream, crushes, marmalades and jams of Mapro are especially famous.
Head over to the Shivaji Circle Panchgani market for buying handmade slippers, bags, and wooden handicrafts. The market is also famous for other products like spices, channas, chikkis, and lemon.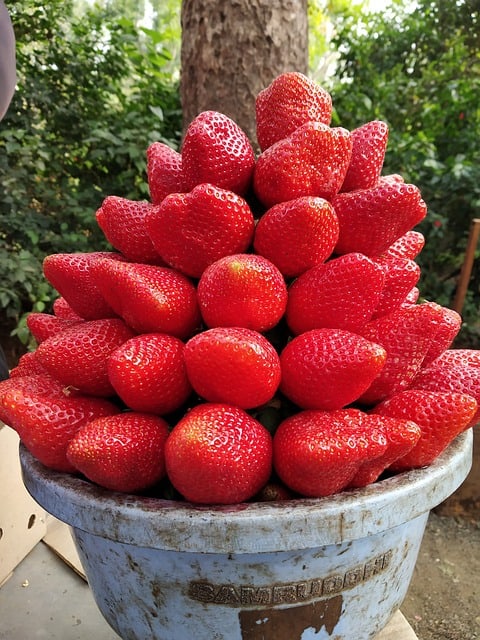 Shop at the weekly Buddha-ka-Bazaar (every Wednesday) for a wide variety of locally- and organically grown fruits and vegetables along with strawberry and litchi crush, jam, jellies, candies, honey and the famed Kolhapur chappals (a special slipper variety).
To satisfy your sweet cravings stop by at MV Roach & Sons, the oldest and popular bakery in Panchgani.
4.3) Visit a lesser-known Cheese factory
The Pure Gold cheese factory in Panchgani manufactures and sells fresh cheese to its visitors.
What's more, you can watch the making of cheese from milk, its maturation in the ripening room, and finally the appearance of the slices. Taste some exotic varieties of home-made cheese with strawberry and wine.
There's a cafe at Paradise-The Heritage Village where visitors can gorge on jam, cakes, honey, pizzas and of course, cheese.
4.4) Do Paragliding
Panchgani is truly a flyers' paradise. All thanks to its magnificent scenic beauty, five of the fascinating hills of the Sahyadri Ranges, the ever-so-fresh greenery, favorable winds and an astounding height of 1293 m above sea level.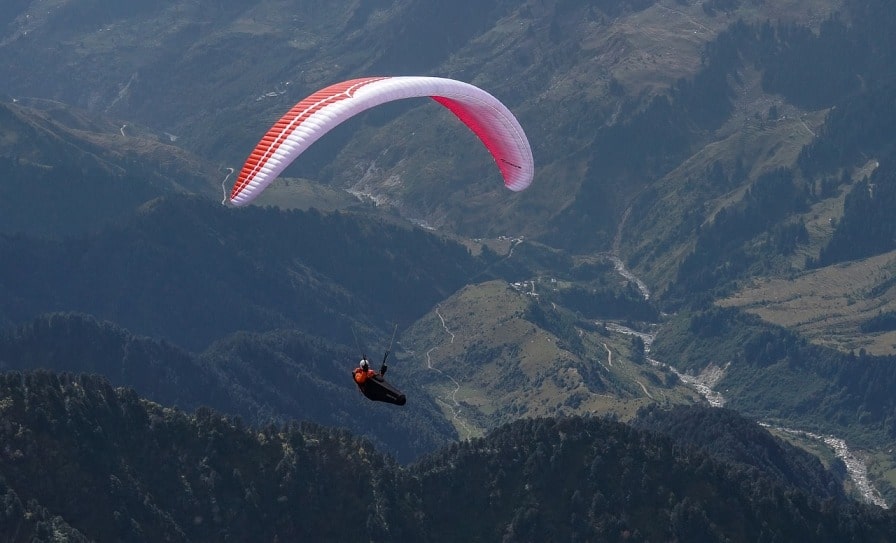 The best sights to do so at the hill station are Bhilar, Khinger, and Tapola. Various reliable paragliding clubs operate at the place where courses across levels are provided- starting from elementary to advanced level.
4.5) Have a fun time at On Wheelz amusement park
For some fun time with the entire family visit On Wheelz amusement park located in valleys of Panchgani.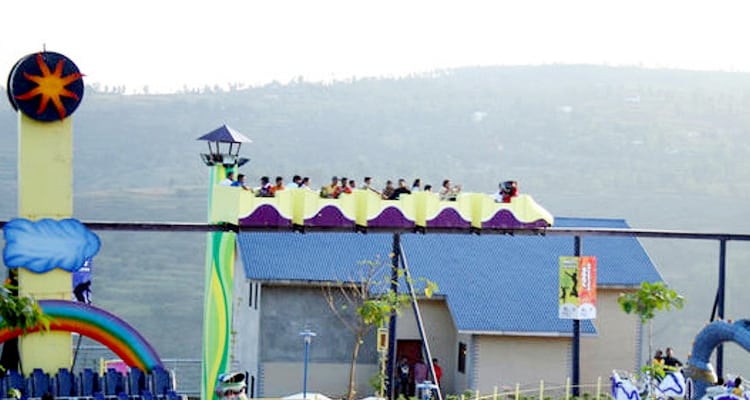 Various thrilling rides, bungee jumps, Ferris wheel, and other exciting activities are available here for adults and children alike.
The amusement park also hosts an in-house restaurant along with accommodations at Hotel Millenium park nearby.
4.6) Picnic at the Kaas Plateau
Kaas Plateau or Kaas Pathar (plateau of flowers) is a UNESCO World Heritage Site. It is famous for its stunning biodiversity. Though the plateau is located a bit away from Panchgani (69 km- two hours away) it's still worth a visit.
A million tiny flowers from pretty orchids to the wild, carnivorous Drosera Indica and about 850 species of plants bloom here in September till early October. These are mostly carpeted along the ground and rarely rise more than a foot, still are a sight to behold.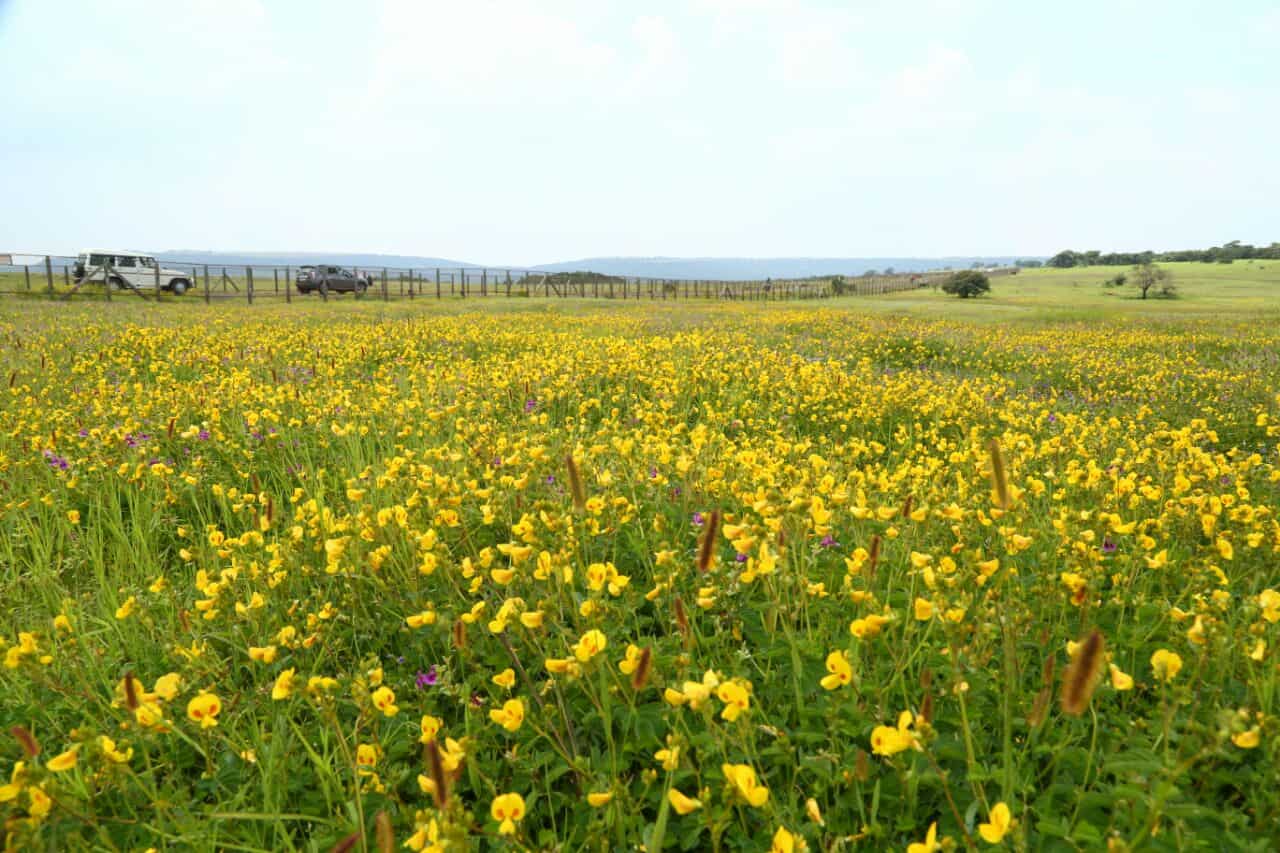 The Kaas lake nearby makes for a great picnic spot that is relatively unspoiled. You will need a permit to visit Kaas pathar, which can be obtained at the site on most days or online.
So are you ready to visit the fascinating hill station of Panchgani yet? Do let us know your views in the comments below:)