Home » India » List of popular movies shot in India that inspired travel
Movies introduce us to a world of fantasies and exotic locales. A lot of destinations see an increase in footfall, thanks to the movies shot in India by the film industry.
Certainly, Bollywood has taken full advantage of the fact that India has a variety of landscape to offer. Thanks to Bollywood for artistically capturing many movies within India and abroad that many Indians were exposed to these locales. Even Hollywood has tactfully included India in their movie script as an integral part of the storyline.
We, at TalkTravel App, have compiled a list of popular movies shot in India. We hope that these movies will inspire you to travel to these amazing places. A lot of destinations registered a spike in tourist numbers when these movies released.
A list of popular movies shot in India:
Dear Zindagi
The story revolves around the life of a perky young girl who slips into depression. As a result, she decides to go on a break to Goa where she meets a psychologist. Professional help combined with the beauty of Goa helps her overcome her issues and she returns to be her happy self.
Places like Benaulim Beach, Morjim Beach, Cortalim, Baga, and Parra Road in Goa appear in Dear Zindagi.
This movie rekindled the desire among the audience to visit Goa. Though beaches like Baga are famous and receive thousands of visitors during peak season, places like Parra Road and Cortalim village are the new favorites now.
Dil Chahta Hai
This movie introduced the concept of road trips to the Indian audience. Dil Chahta was such a huge hit that it attains now a cult status. Likewise, the movie resonated a lot with the youth population from Indian cities.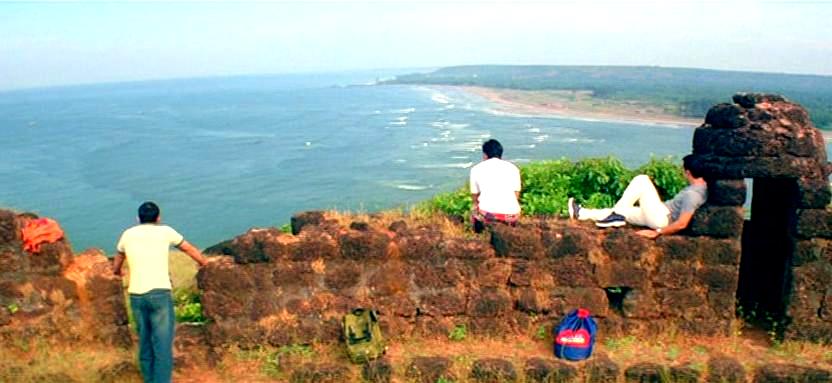 The movie showed how three childhood friends come together to go on a road trip to Goa from Mumbai. Finally, they overcome challenges in their personal relationships after their epic trip.
Places like Panaji, Chapora Fort, and other locations within Goa appear in this movie. Check out this blog from India Untravelled to find out how you can visit the Chapora Fort in Goa.
Highway
Highway showcased the rugged landscape of the Himalayas in this movie.
The movie has an interesting storyline. A girl from an influential background is inadvertently kidnapped in New Delhi. Instead of displaying any emotion of fear or sadness, rather begins to enjoy this adventure as her kidnapper watches in disbelief at the turn of events. In contrast, the protagonists eventually fall in love with each other and try to start a life together in the beautiful Kashmir valley.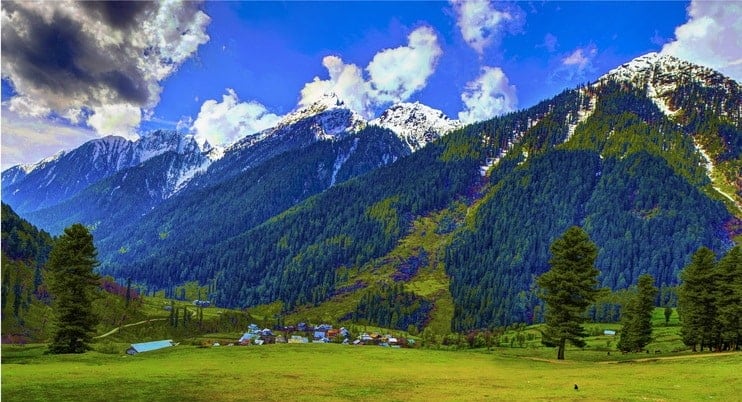 The movie is predominantly shot in Aru Valley in Kashmir, Spiti in Himachal Pradesh, Ajmer in Rajasthan and rural areas of Punjab. Highway captured the Himalayan landscape in such a manner, that it reminded Indians of the unexplored gems that lurk in India.
Jab We Met
This family entertainer showed Punjab, Manali, Shimla, and Rohtang Pass in the Himalayas from North India. It also showed how convenient train travel can be while traveling a long distance within India.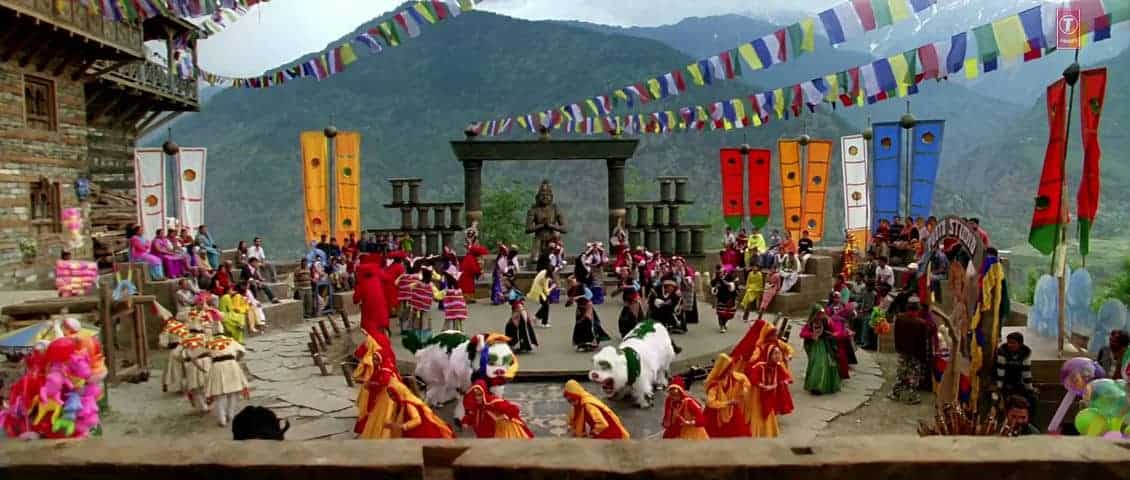 In this movie, a girl tries to rekindle her relationship with her long-lost boyfriend. In her train journey, she meets another fellow passenger who is on a journey to nowhere. After a lot of twists and turns in the tale, they fall in love with each other.
Read this post to see how the quaint old Naggar Castle in Manali was transformed into a movie set for a famous song in this movie.
Barfi
Barfi brought Darjeeling, a town in the foothills of the Himalayas and Kolkata, a metropolitan city in West Bengal to the audience. This movie is about a love triangle that brews in Darjeeling. Among the three, a couple manages to live happily ever after in Kolkata.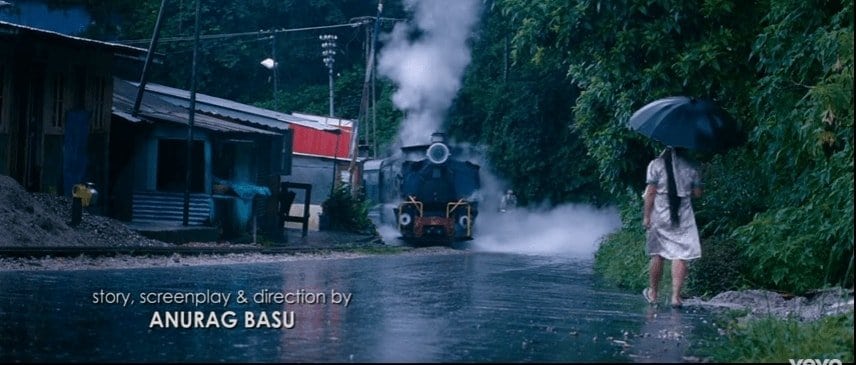 A train journey to Darjeeling is one of the best ways to appreciate the scenery in this region. As a result, Darjeeling was a favorite travel destination when the movie came out. Read this blog as a native of Darjeeling beautifully details all the locations captured in this movie.
Yeh Jawaani Hai Deewani
Yeh Jawaani Hai Deewani is a typical love drama where the protagonists go back and forth about their feelings for each other, only to fall in love and drive into the sunset later.
They show Gulmarg and Pahalgam regions of the Kashmir Valley and Udaipur from Rajasthan. This movie motivated many youngsters to book a ticket to Kashmir and it was a popular destination to visit for a long time.
3 Idiots
3 idiots was a hit in the box office! This movie revolves around three engineering graduates finding their passion in life during their university days. This is one of the most popular movies shot in India.
A famous University in Bangalore was the set for this film but it is the last scene in this movie that is widely remembered! All the characters in the movie gather at the famous Pangong Lake in the Himalayas (this lake extends between China and India).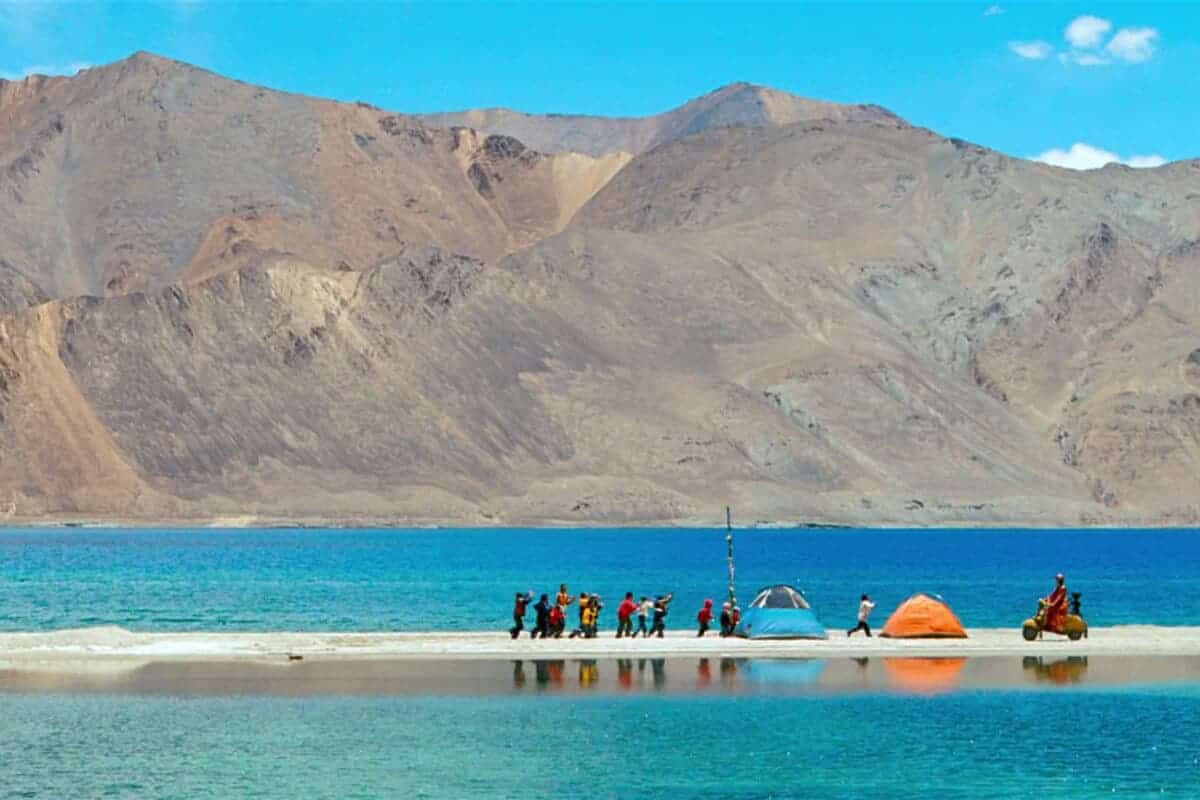 The turquoise blue water at such high altitude with the rugged mountains of the Himalayas in the backdrop became a much sought-after spot to visit. The downside of this was that a lot of people polluted the place as a result of excessive tourism. Therefore, there have been awareness drives to retain the charm of this isolated lake and keep the place pollution free.
The Darjeeling Limited
This Hollywood movie is about three siblings who are on a trip through the Indian state of Rajasthan to rediscover their lost bond. Jodhpur and Udaipur in Rajasthan, are the sets for this film. The three brothers are always on a train while they travel across Rajasthan in this movie.
The name of the movie is ironic as the movie was never shot in Darjeeling and has nothing to do with Darjeeling either. Consequently, Indian audience wondered why the movie has that name since it had nothing to do with Darjeeling in the first place.
We hope you like this compilation of movies and if you haven't visited any of these places, we strongly recommend that you visit them now.
Do write to us, in case you have any questions and we at TalkTravel are happy to help. If you need any help building a travel itinerary or if you have any other query, do not hesitate to contact us. 
Download our free TalkTravel App on our Android or iOS device to talk to our local expert for free. You are free to ask any doubt before or during your travel and our local expert will be ready to assist you.
We wish you a safe and happy travel!