Home » India »
Delhi, the capital of India, is not just the gateway to the country. It is a city that has its centuries of history with its share of stories of love, war, kingdoms, flamboyance, mystery and more. The 2nd most populous of India, Delhi is also the food capital of India, being the centre-house for the Mughlai food by which the world recognises. Also, a stop in the Golden Triangle Tour that many travelers take every year. What is in store for a traveler, you ask? Many architectural wonders, excellent street food, budget accommodations, good social life and amazing places to shop until you drop! Let's first start with the places to visit in Delhi.
Delhi Travel Guide – Places to Visit in Delhi
Heritage Sites/ Historical Monuments
India Gate – New Delhi
1. India Gate
India Gate, also known as All India war memorial is the iconic monument of India. Built to honour more than 83,000 martyrs of the first world war, the architecture of this monument is phenomenal. Guards stand in duty in shifts and a pyre is lit all the time as a tribute to all the soldiers.
The nearest metro station to India Gate is Central Secretariat (Yellow Line). You can also take tuk-tuk or cabs to get down near the India Gate, where you get down on Kingsway to walk further.
India Gate timings: 24/7. No entry fees.
2. The Red Fort
Red Fort – New Delhi
The Red Fort is one of the finest monuments of Delhi, which was the primary residence of Mughal emperors that ruled India until the 18th century. It was built by King Shah Jahan to commemorate the shifting of the capital to Delhi in the 16th century. Since the declaration of independence here followed by the speech by the first prime minister in 1947, the fort also became an important political landmark in history. India's independence day is celebrated here every year.
Inside the Red Fort – Delhi
This UNESCO heritage site lies on the banks of the river Yamuna and consists of several museums open for visitors. Also, there is a sound and light show in Hindi and English for 1 hour every day that happens at 6 PM. The ticket is INR 80. You can book the tickets online for this show at theashokgroup.com
The nearest metro station to the Red Fort is Chawri Bazaar.
Red Fort visiting timings: 9:30 AM to 4:30 PM. Closed on Mondays. Entry fees: INR 10 for Indians; INR 150 for foreign nationals (includes Museum fees)
Qutub Minar, New Delhi
3. Qutub Minar
One of the most visited attractions of Delhi is Qutub Minar, located in Mehrauli. A part of the UNESCO heritage site Qutub complex, this monument built by Qutubudin Aibak is 73 meters tall, made of red stone. There is a light show every evening from 6:30 PM to 8 PM. The nearest metro station is Qutub Minar station.
Qutub Minar timings: 7 AM until sunset. Closed on Mondays. Entry fees: INR 30 for Indians and INR 500 for foreign nationals
4. Jama Masjid
Jama Masjid is one of the oldest and the largest mosques of India built by Mughal emperor Shah Jahan in the 16th century. One of the important places of worship, this huge masjid can occupy more than 25,000 people. The nearest metro station is Chawri Bazaar.
Jama Masjid timings: 7 AM to 12 PM and from 1:30 PM to 6:30 PM Entry fees: No fees for entry but INR 200 for photography. For climbing the southern minaret, the charge is INR 100.
Quick tips: It is expected to be dressed modestly. Women should cover their head with a cloth. Shoes are stolen commonly here, so carry a bag for the shoes. You might be approached by many fake authorities insisting that there is an entry fee, which is not true.
5. Rashtrapati Bhavan
President House – New Delhi
Formerly known as Viceroy's house, Rashtrapati Bhavan is the official residence of the President of India. This huge mansion includes many Mughal gardens, many guest rooms, offices and parks. This 130-hectare structure is the largest for any head of the state in the world. The credit for this grand structure with excellent architecture goes to the European architects, who designed this building consisting of 4 floors and more than 130 rooms.
Rashtrapathi Bhavan timings: 9 AM to 4 PM every day. The gardens are only open from August to March on Friday, Saturday, and Sunday. Entry fee: INR 50 per person.
6. Jantar Mantar
Built by the Rajput King Maharaja Jai Singh II, Jantar Mantar is one of the ancient astronomy observatory centres in the world. It has very antique equipment that was used to observe and predict the movements of planetary objects. Situated on the parliament street, Jantar Mantar is one of the most interesting attractions in Delhi.
Jantar Mantar timings: 9 AM to 7 PM. Entry fee: INR 5 for Indian citizens and INR 100 for foreign nationals.
7. Lotus Temple
Lotus Temple – New Delhi
A major landmark of India, Lotus Temple is one of the most visited attractions in Delhi. Known for its huge and magnificently built lotus-shaped architecture, this is a house of worship for Bahai faith, which means people belonging to any religion are allowed to enter the Mahal.
Lotus Temple timings: 9 AM to 7 PM during summer and between 9 AM to 5:30 PM during winter. Closed on Mondays. No entry fees.
8. Humayun's Tomb
Humayun Tomb – Delhi
One of the many ancient architectural UNESCO heritage sites in India, Humayun's Tomb was built by Bega Begum, the wife of Mughal emperor Humayun in the 16th century after 9 years of his death. Made of red stones, this brilliantly built monument is a combination of Mughal and Persian Islamic architecture symbolising the influence of Afghan and Persian culture in the Mughal times.
Humayun's Tomb timings: 8 AM to 6 PM Entry fees: INR 10 for Indians, SAARC and BIMSTEC countries. INR 250 for foreign nationals.
9. Purana Qila
Purana Quila, meaning an old fort is one of the prominent forts in Delhi, built by King Sher Shah Suri. It was rebuilt after defeating the Mughal emperor Humayun and its ruins are estimated to be very ancient, belonging to around 1000 BC. During the later part of the British rule in India, this fort acted as a camp for the refugees until they were evacuated to make it a protected site.
Purana Qila timings: 7 AM to 5 PM. Entry fee: INR 20 for Indians. INR 200 for foreigners.
10. Connaught Place
Connaught Place is the modern Delhi's centre for all commercial activities and businesses. India's top firms in many sectors have their headquarters here, making it the business centre of Delhi. This place has a grand European style of architecture and hence is an important heritage site in Delhi. Today alongside the international organizations, you'll also find shops of many premium brands from all over the world, making it also a popular destination for shopping.
11. Raj Ghat
The memorial of Mahatma Gandhi called the father of the nation in India is an important tourist attraction of Delhi. Located on the banks of the river Yamuna, the memorial, famously known as Raj Ghat, consists of a black platform which was the place where Mahatma Gandhi was cremated. All the international leaders and dignitaries usually pay a visit to this memorial, which is beautifully decorated with a garden.
Raj Ghat timings: 5 AM to 7:30 PM on all days. No entry fees.
12. Agrasen Ki Baoli
Agrasen Ki Baoli is a historic step well located in Hailey Road near Connaught Place in Delhi. It is said to be built by the Rajput king Agrasen, consisting of 3 levels each embodying a unique kind of architectural design. The place has many legends, one of them even stating it's haunted, although they have been just rumours.
Agrasen ki Baoli timings: 7:30 AM to 06 PM every day.
Places of Worship
1. Bangla Sahib Gurudwara
Just close to Connaught Place in Delhi is Bangla Sahib Gurudwara, an important place of worship for Sikhs. There is a lake in front of the temple which is so serene that you would forget the chaotic and bustling Delhi. Pay a visit to find a peaceful abode in the city.
Note that you should be dressed modestly, with women needing to carry a shawl required to cover their head.
2. Akshardham Temple
The architecturally brilliant Akshardham is one of the most visited temples of Delhi dedicated to Hindu God Vishnu. Located on the banks of the Yamuna river, it was open to tourists in 2005. The structure encompasses Hindu architectural style and sprawls for a huge area surrounded by three beautiful gardens, an exhibition, water show and a large hall. The central sanctum has a tower that is more than 140 meters high and the temple itself consists of more than 2000 statutes of various Hindu Gods and Goddess.
Note that you are expected to dress modestly. Also, mobile phones or any other valuables are not allowed inside the temple. You can deposit them at a counter but it would be too crowded and you'll have to wait for a long time to deposit. So it's better not to carry any valuables, cameras or mobile phones. The nearest metro station is Akshardham Metro Station on the Blue Line that connects Dwarka to Noida.
Akshardham temple timings: 9:30 AM to 6:30 PM. Exhibition: 10 to 6 PM. Entry is free for the temple and the exhibition has an entry fee of 170 INR.
3. Hazrat Nizamuddin Dargah
A mausoleum dedicated to a Sufi saint Nizamuddin, it is located in Nizamuddin west area in Delhi. Built during the 12th century, this place of worship is visited by thousands every day. Devotional music sessions are held in the evening here. This area is close to many historic attractions including Humayun's Tomb and the ancient poet Mirza Ghalib's tomb.
Hazrat Nizamuddin Dargah timings: 5 AM to 10 PM
Markets
1. Dilli Haat
Dilli Haat is an exhibition comprising of many shops depicting the works of local and foreign artisans and is open to all and is set permanently. If handlooms, handicrafts, textiles, artwork, soft fabrics and special types of handmade footwear fascinate you, you should visit Dilli Haat.
It showcases the heritage of Indian culture and the art of Indian artists. Note that haggling is a must if you are shopping for something as the prices are usually quoted higher than usual.
Dilli Haat timings: 10 AM to 10 PM every day.
2. Sarojini Nagar Market
If you are looking to buy some clothes and shop for some jewellery, then Sarojini Nagar market is worth visiting. It is an area located in south-west Delhi and today wears the look of a modern market with hundreds of shops lined up selling various fashion and cosmetics related products. It is a name given to the many markets combined including the Babu market and the central market. If you want to get a glimpse of how the markets in India function, then you should put this place on your list of places of interest.
Sarojini Nagar Market timings: 10 AM to 9 PM every day. Closed on Mondays.
3. Lajpat Market
Lajpat Nagar is one of the prominent neighbourhoods in Delhi characterised by modern shopping centres, malls and brand stores. The area is often bustling with the locals that hang out shopping, dining and having fun. If the traditional markets give a peek of ancient India, the central market and other lanes in Lajpat market introduces you to the urban side of India. You might find it chaotic and overwhelming if you visit during the weekends or holidays.
Be prepared to haggle and engage in long discussions if you indulge in shopping. This area is also a great place to find Indian street food, especially Delhi's local food like Samosas and Aloo Tikkis.
Lajpat Market timings: 10 AM to 9 PM every day. Closed on Mondays.
4. Chandni Chowk
Chandni Chowk is the oldest of the markets in Delhi, dating back to the Mughal period. Built by the Mughal emperor Shah Jahan in the 17th century, it is Delhi's busiest junction today. It was built by the emperor for his daughter for exclusive access to shopping, where hundreds of traders set up more than 1500 shops.
Located close to the Red Fort in old Delhi, it has undergone several changes with time and is a prominent place for traders and buyers selling a wide range of items. It can be compared to the souks of Turkey.
It consists of various markets within categorised based on the products like spices sold at Khari Baoli, Kinari Bazaar selling intricately handmade fabrics, Bhagirath Palace selling electrical goods, Nai Sarak selling books, Chor bazaar selling smuggled electronic goods that are cheap and may be fake, and Chatta Chowk selling embroidered work and jewellery.
You can spend a few hours or explore the various sections of the market in length for days! It goes without saying the bargaining is expected and the crowd can be high during the weekends. The best time to visit is in the early evenings when the weather isn't too hot and the crowds start arriving. The nearest metro station is Chandni Chowk.
Chandni Chowk timings: 9:30 AM to 8 PM every day. Closed on Sundays.
Delhi Travel Costs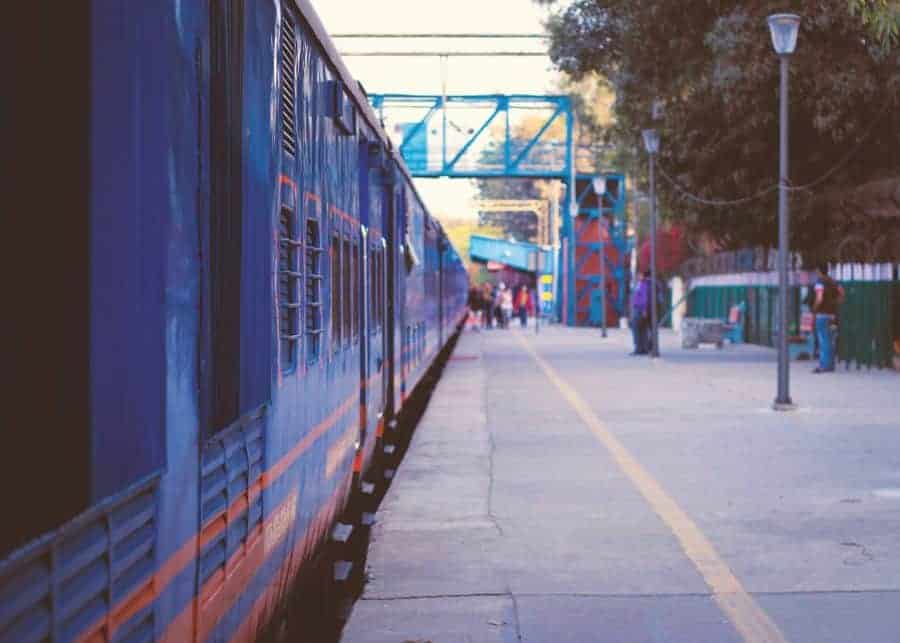 Being the capital of India, Delhi is big and is ideal for all budget-range of travelers. If you are on a shoestring budget or a backpacker, the expenses are well-manageable. But if you are in India for the first time or in Delhi, then you'll need to know a few things to have an awesome trip. Let's get started with the basic things:
Accommodation
As Delhi is a huge city, accommodation options are spread out throughout the city. So it's up to you to figure out where you want to stay. Stops Hostel is a good backpacker hostel that is located in Old Delhi. Zostel is another hostel that's in New Delhi, and close to a few attractions. Jugaad Hostel and The Madpackers Delhi are other good hostels to check out. A dorm bed starts from 5 USD and a single/double room starts from 8 USD/10 USD. The prices vary depending on the area and the comforts/amenities offered.
Food
Delhi is the city to try the best of North Indian and Mughlai cuisines in India. Especially if you are a meat lover, Delhi is the place that will satiate your taste buds with the spiced and stuffed meat delicacies. Old Delhi is one of the top places for local street food. Opposite to the Jama Masjid are the eateries, with Karim's for their Burra Kebabs, Al Jawahar for Shami Kebabs and Qureshi Kebab corner for Seekh Kebabs.
The next popular thing for which Delhi is known are the yummy Paranthas served hot with butter, curd and pickle. Chandni Chowk Paranthe Wali Gali or the Paratha street is known for different types of Paratha that come in all price ranges. Opposite to the famous AIIMS, Safdarjung Hospital gate is a Paratha food stall that serves mouth-watering Parathas all night. Also, close to Moolchand station is Moolchand Paratha Wala, known for their delicious Egg Paratha.
Some of the Chaats or Indian snacks are best available in Delhi. Aloo Tikki, a mashed-potato-based stuffed cake, Aloo Kachoris, Multani Moth Kachori, Chole Bhature, Rajma Chawal and Sev Puri are the dishes that you should try while exploring Delhi's local street food. You can also check some great suggestions on TravelTriangle.
If you wish to try some Afghan cuisine, Lajpat Nagar has some of the good restaurants specializing in the same.
Getting Around in Delhi
The metro is the heart of Delhi like Mumbai's local trains. If you understand the structure and the map of Delhi metro, you are good to go pretty much anywhere in Delhi. The downside of metro? It can get unbearably crowded during the peak hours and hence you might feel too overwhelmed and exhausted. So the other option is to take tuk-tuks which are in plenty and cheaper if you bargain.
Yes, if you come across as a tourist or especially a foreign traveler, people tend to overcharge for everything, which isn't the case in Mumbai or Goa. So you should check the Google Map to get an estimate of a distance and then haggle accordingly. If the drivers agree to turn on the meter then it's sorted. Although reluctant at first, they do so if you insist or refuse to ride with them.
It looks like a bit of a work to commute but yes, these can happen, although not every time.
Best time to visit Delhi
Delhi has gone a lot of changes over the decades in terms of the climate, and as such the best time to visit Delhi isn't what it was years ago. It is extremely hot during the summer that lasts from late February to June, with the temperatures reaching 40 degrees Celsius, making it an unpleasant time to visit. The monsoon lasts between July to September, and although there aren't extreme downpours, this isn't still favourable for being outdoors.
This leaves us with winter, which begins from October and lasts until February. The months of December & January can get extremely cold though, with temperatures dropping to single digits, so come prepared with sufficient layers to stay warm.
Budget Tips
There are some free tours in Delhi, which cover all the major attractions of the city. They come as half-day and full-day tours and are a great way to explore free of cost. The best part is that locals conduct them. Paid walking tours aren't very expensive as well, so go for them to utilize your time effectively while in Delhi. Check the solo travel section below to see the details on these walking tours.
These days hostels also arrange group tours/package tours, some of which are worth trying since they are either good or economical or both.
Avoid going to travel agents to book travel tickets or accommodations since you'll most likely end up paying more than the actual price. Accommodations can be completely booked online, and the same goes for intercity bus/train tickets.
Also, visit our travel tips section to know more hacks on how to save money during your travels.
Solo travel
Things to take care if you are a female solo traveler
Compared to all cities in India, Delhi is the most unsafe for a solo female traveler. This is nothing to scare you if you are a solo traveler or we aren't discouraging you from traveling alone. You can absolutely travel by yourself in Delhi, but you need to take some extra precautions.
Getting around
Metro trains are a convenient way of traveling in Delhi. But make sure to go for women coaches if you are a solo female traveler to feel comfortable.
Avoid taking cabs at late night if you are going to very remote areas alone. Cabs with meters are great especially during the summer or the rains but until you feel confident, it's better to opt for cabs within the city. Uber and Ola, two apps for a commute that are good to use. Download them when you arrive here.
Visiting attractions
Avoid people that try to make you take guides, suggestions or tours. Delhi has many free tours that are conducted by freetour.com. For heritage walking tours, check out Delhi Heritage Walks.
Similarly, a great way to explore Old Delhi is to opt for Masterji Keehaveli's tour, which not only covers the monumental tours but also gives you a tour of culture along with food. These tours are authentic, reliable, good and cheap. As a solo female traveler, this is probably a great way to meet fellow travelers and explore Delhi in a comfortable way.
Parties & Clubbing
Delhi has a great nightlife in the neighbourhood called Hauz Khas, located in south Delhi. Parties go on late night and they're totally fun. If you are traveling by yourself, make sure to find a good company that you can rely on to drop you back to the hostel if you get too drunk! Otherwise, don't worry, just let your hair down and have fun!
Dress code
It is best to dress the Indian way while traveling in Delhi as a solo woman traveler. Indian cotton Kurtis are also ideal for the weather, so you'll feel comfortable. Jeans and T-shirts are also fine, but shorts or skimpy clothes are better if avoided.
If you feel unsafe or find anything suspicious or think that you are in danger, don't hesitate to seek the help of Women & Children help centre, which is operational 24/7. The number that you need to dial is 181 or 1091.
Traveling with kids
Delhi, being a modern city, is a kid-friendly destination with numerous attractions that are worth visiting. Some of the places which families with kids can visit are Lotus Temple, Nehru Planetarium, Lodi Gardens, Garden of Five Senses and Akshardham Temple for its exhibition and boat ride. Metro may not be a good idea to get around if the kids are under 7 or so. Cabs/Tuks-Tuks are better for families to commute in Delhi.
For a hassle-free trip and suggestions, expert tips for your Delhi travel, download Talk Travel, a free mobile app that will let you call & talk with travel experts from across the world. You don't have to worry about planning or things to do. All you have to do is ask the local experts! Go ahead and click on the links to download on your Android and iOS mobiles.