Home » Food-Restaurants » Iranian Food: 10 best restaurants in Tehran
Tehran the capital city of Iran is a fascinating metropolis. Surrounded by lower slopes of the snow-capped Alborz Mountains to the north and the country's central desert to the south, it is an amalgamation of history and modernity. Many excellent museums, serene gardens, historical art, and architecture dominate the cityscape.
Along with these undoubtedly Iranian food is one of the enduring highlights of any visit to this beautiful country
The Persian cuisine mastered over three millennia is replete with flavorful delights and a nourishing platter of 'balanced' dishes. Almost all meals here are dominated by kebabs and stews accompanied by nun (bread) and/or berenj (rice). Desserts and shirini (sweets) are also present aplenty.
So here's a rundown of some of the best restaurants in Tehran to eat at. Hope you enjoy it. Happy Travels!
Remember we have food guides from other places that you can also check out.
This restaurant is one of the best places to eat in Tehran. Located in a swanky shopping centre, both the ambiance and food at this place are top-notch. Portraits by Iranian artist Fataneh Dadkha adorn the interiors.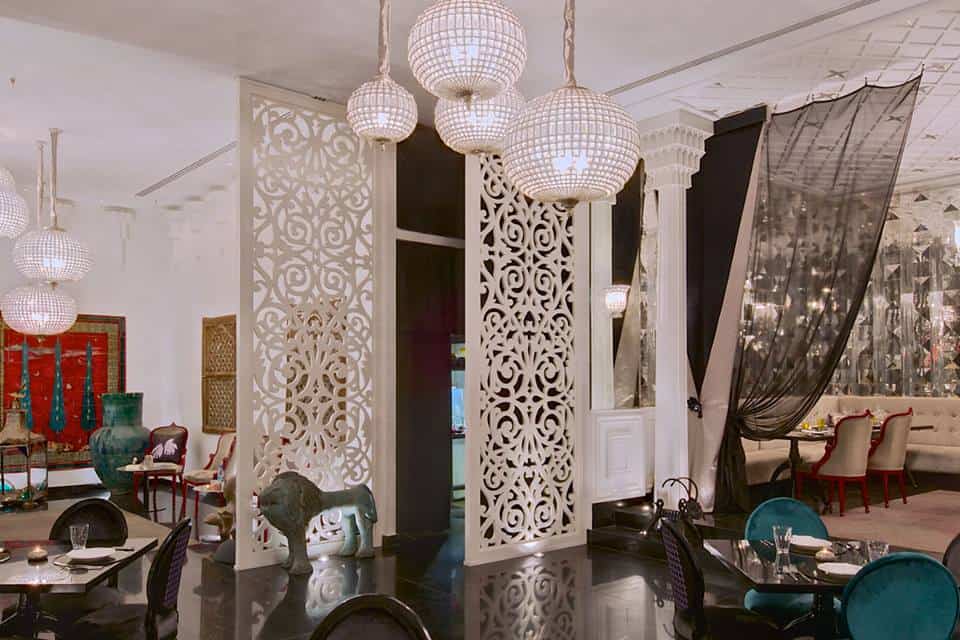 While the menu comprises of traditional Persian dishes with a modern twist rich in flavors. Desserts, teas, fresh juices are also available, for example.
Must-try's here include Kebab Torsh, Beef steak with Kateh and their signature Lavash. Try whatever here; you cannot go wrong with this place.
Address: Sam Center, Fayazi Blvd (Fereshteh), Akhgar St., Bahar St., 8th floor, Tehran
2) Gilaneh
The place is one of the most popular and a firm local favorite in the city. It serves authentic and delicious Gilan-region (northern province on the Caspian Sea) food in a lively and welcoming atmosphere.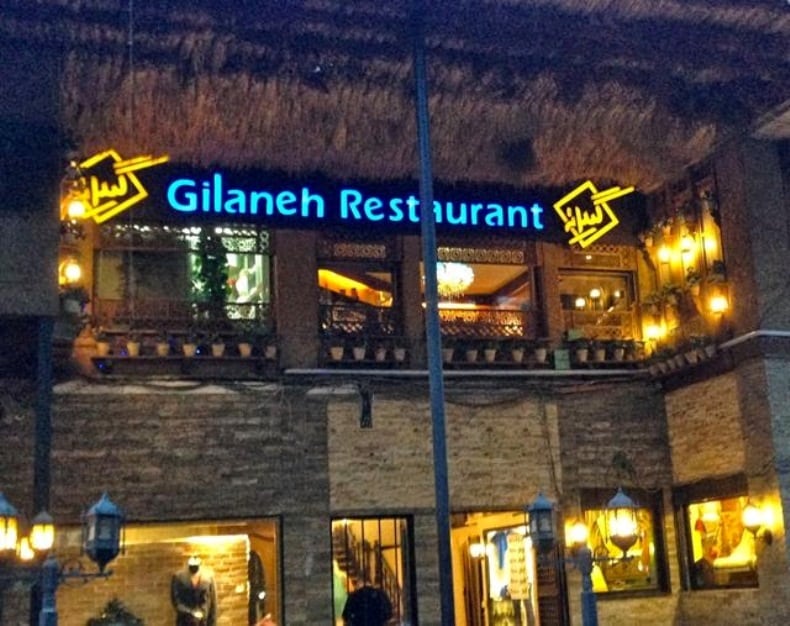 The food tastes as if it is prepared by locals. No wonder then it is one of the best Gilak restaurants in town. The service is quick and the interiors are cool. It's always a bit crowded here so don't forget to reserve ahead, especially on weekends. That's one of the downsides of being one of the best restaurants in Tehran.
Must-haves include Fesenjān, sour kebabs, traditional Persian stews, and mirza ghassemi. Desserts are available as well.
Address: Saba blvd, Africa street, Tehran 11369
This fine dining place is famous for its modern international cuisine in Tehran. They mostly offer European and French cuisine. However, it also serves some flavorful local Persian dishes in luxe ambiance replete with piano music.
Food quality is exceptional here and must-haves include Filet Mignon, mushroom tart and bone marrow bruschetta. Therefore, it's a place that has something for every taste!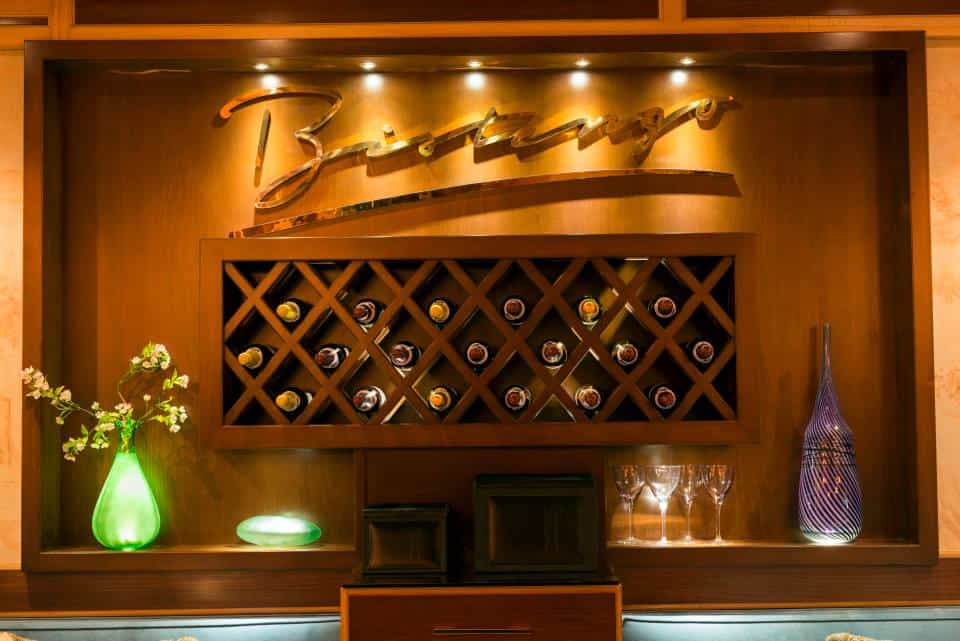 Rest assured you'll truly have one of a kind gastronomical and customer service experience at this place. We recommend you to make reservations.
Address: Raamtin Residence Hotel, 1081 Valiasr Ave, Tehran 11369
4) S.P.U
S.P.U is located in the leafy north-western Tehran at a space near the river with mountainous views. It consistently features among the city's top restaurants.
The place features a main dining hall and outdoor private cabins where guests can sit on the carpeted floors with cushions around a spread of delectable food. This typical Iranian seating arrangement goes by the name – sofreh and is hard to come by.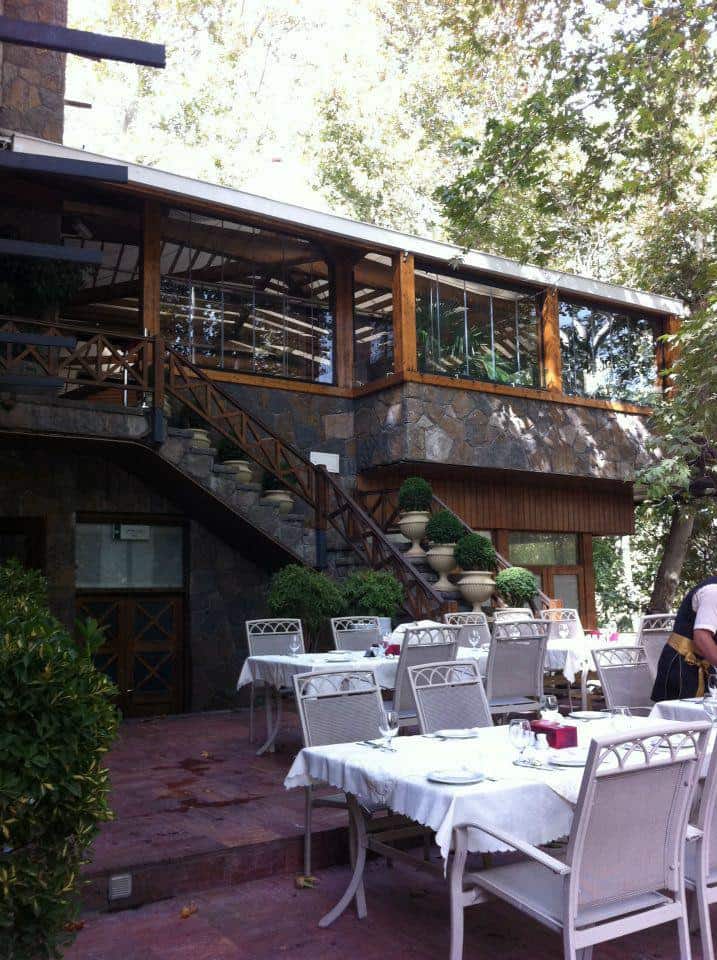 The menu offers great Persian dishes along with freshly baked bread, coffee, and desserts. Try Baghali polo, shashlik, and chicken kebab while here.
Address: Darakeh Square, Tehran 11369
5) Shandiz Mashad
This place has been uniformly popular over the years in the city and for a good reason. It is renowned for its best shashlik kebabs (lamb chops) and other rib roasts. Chelow goosht is another favorite. The menu comprises mainly of Persian, middle-eastern and barbequed delicacies.
The place is child-friendly (has high-chairs) but gets crowded and busy soon. It is recommended to book ahead. A must-visit for sampling delicious and authentic Iranian food.
Address: 31 Saba Boulevard, Off Africa (Jordan) Street, North Tehran, Tehran 11369
Gasht may be relatively new on the block, but it has quickly become the new culinary hotspot in the city. Thanks to its amazing food, friendly staff, and cozy interiors. Here you can sample the best of local Persian cuisine, which is delicious yet unpretentious.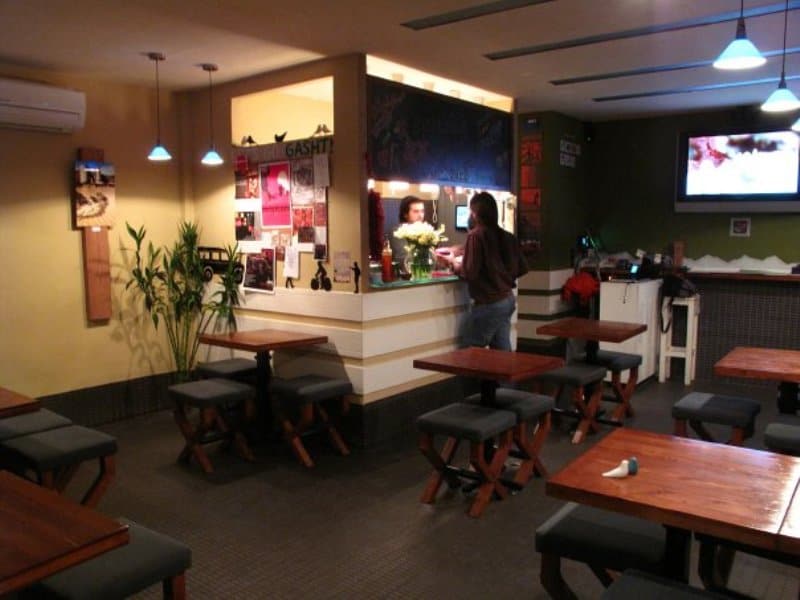 Everything is cooked and served in copper. They also serve their homemade drinks which are healthy and taste refreshing. Visit here for a unique gastronomic experience.
Address: No. 62, Amir Shopping Center, Golfam St., Africa Blvd., Tehran
This phenomenal place is one of the best places to eat in Grand Bazaar. The long lines snaking out of this famous restaurant are a testimony to its culinary expertise.
It serves the best Tah-chin (dish of rice, buttery chicken and saffron) of Tehran if locals are to be believed. The portions are generous and are served with chunky pieces of chicken or bean stew. Other local Iranian dishes such as baghali polo with gardan, Shirin polo, Soltani, kebabs are also worth a try.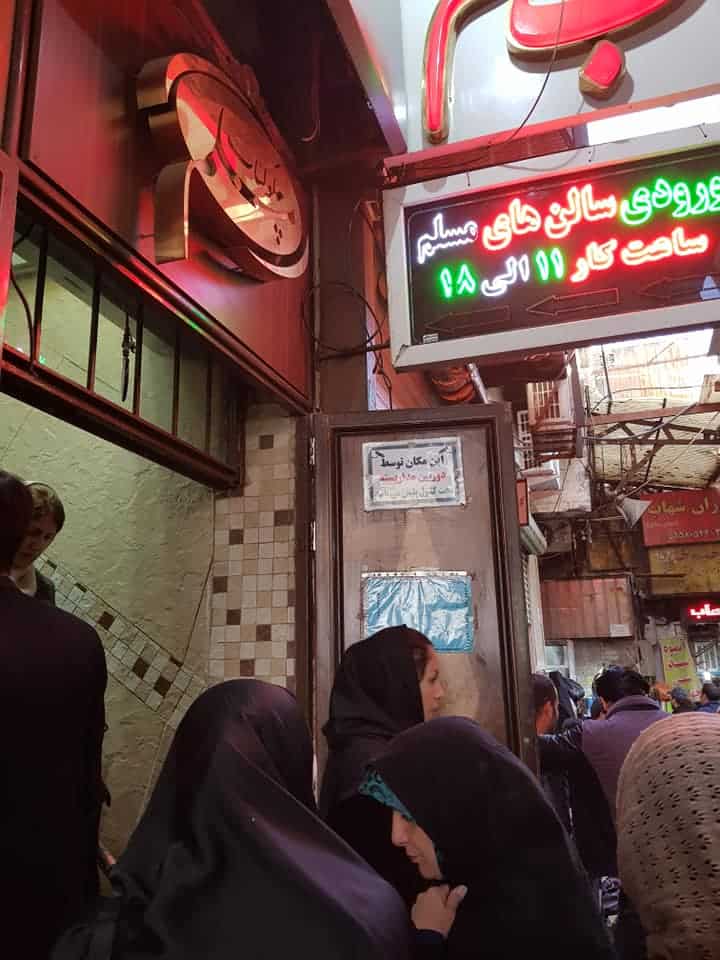 However, it is super crowded almost always so avoid peak hours. Take away is also available. A must-visit if you are at Grand Bazaar.
Address: Panzdah-e-Khordad Street, Sabzeh Meydan, Tehran Grand Bazaar, Tehran
If you need a break from the constant meat-spree and eat some healthy vegetarian food, visit this place. At this Indian restaurant delicacies on the menu are- vegetarian Iranian and Italian dishes, freshly pressed juices and various vegan options. Vegan options are marked explicitly. So, one of the best restaurants in Tehran.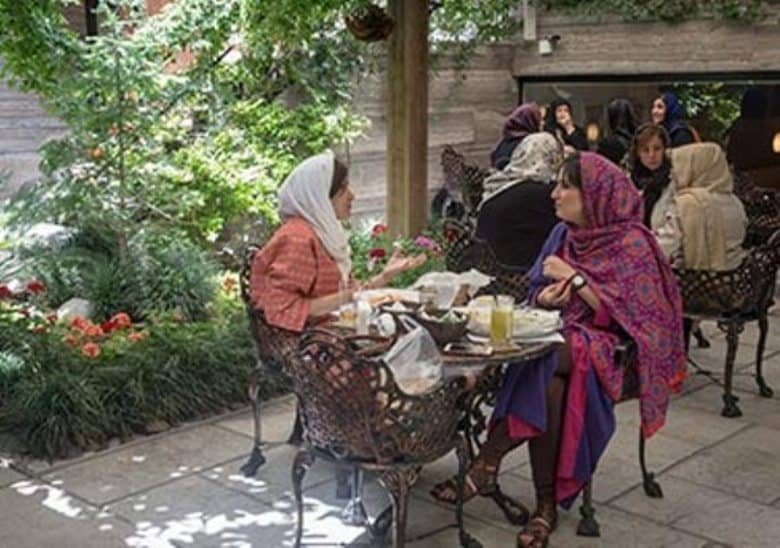 Visitors need to pay for food by item. Dinner is a la carte. Also, don't forget to try Pomegranate juice while here.
Address: Villa 18, South Ekhtiariyeh, 8th Behestan, Pasdaran St, Tehran
If we're talking about the best restaurants in Tehran, this one should be on the list. This vegetarian restaurant was started in the winter of 2000 to promote healthy food culture around the city. The menu contains things like pizzas, pasta, appetizers, khoresht (stew), salads and green veggies for the main course. Hot/cold beverages and desserts are available as well.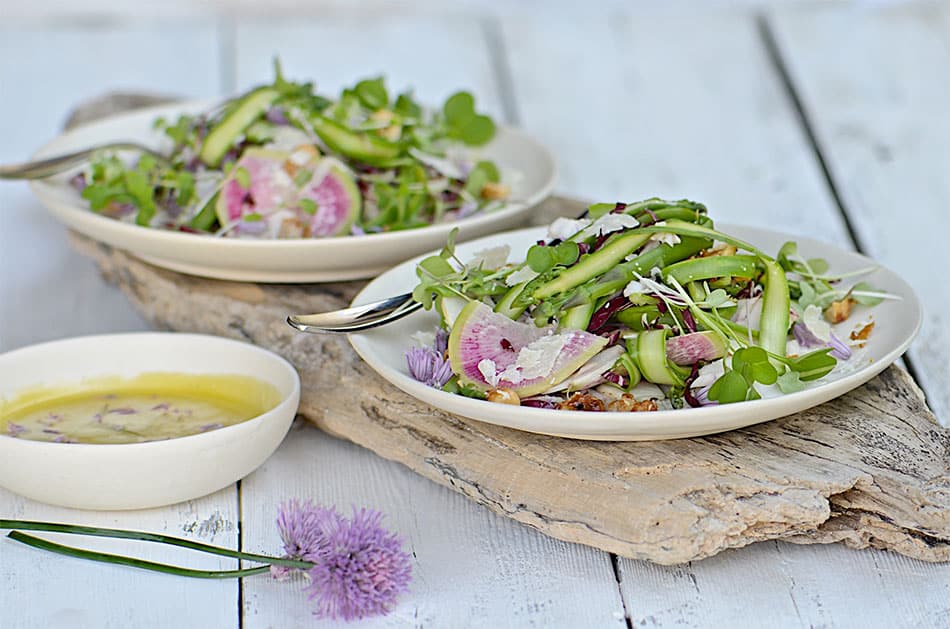 The produce is bought fresh each day and the kitchen is completely meat-free. There are a cafe and restaurant both here. Guests can enjoy their food in a tranquil and heart pleasing atmosphere in the garden.
Address: Inside Honarmandan Park, North Mousavi St., Taleqani Ave, Tehran 11369
10) Zamin (Vegan)
This is probably one of the few treasured, authentically vegan places in Tehran. On offer is organic vegan food with a wide variety of dishes including soups, and Persian imitation food like vegan chelokabob, jojehkabob, etc. Traditional Iranian, Japanese, Mexican cuisines, such as soups, pizzas, salads, desserts, tea, and cake are also available.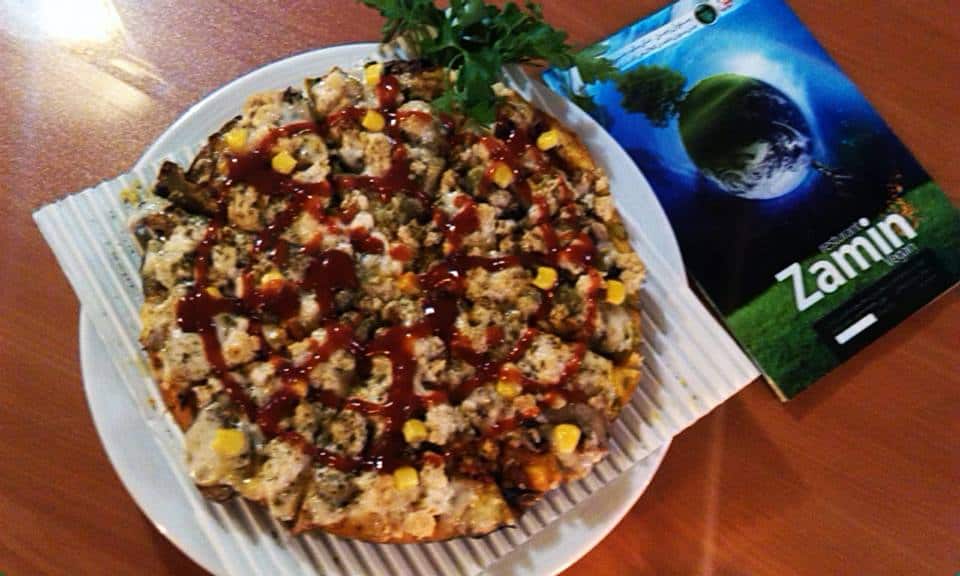 There is also a shop here selling few organic goods as brown rice, juice, and pastries. A must-try if you're visiting Tehran as a vegan.
Address: Pardisan apartment building, Sima-ye-Iran Street, Shahrak-e- Gharb, Farahzadi Boulevard, Tehran
So have you had your fill yet at the best restaurants in Tehran?! Let us know in the comments below how did you find them 🙂