Home » Destination Guides »
Tehran, the capital of Iran is a city which is modern by all means, but also charmingly trapped in the past. We at Talk Travel, have prepared a holisitc Tehran Travel Guide to give you a complete overview of the city, and to help you enjoy and explore your Tehran travel like a local.
Although smog filled, Tehran's climate is dry and cool which makes evenings pleasant. It is the most populous city in Western Asia, there is traffic and a large number of buildings, which make it a concrete jungle of sorts, yet there are plenty of open spaces to enjoy, like around 800 of its beautiful parks and gardens.
If you love shopping, this city is the place for fulfilling all your desires. For brands, there are around 60 modern shopping malls and several shopping centers; for all things cultural, head to the old bazaars. Enjoy staring at the marvellous jewellery at the National Jewellery Museum or maybe look at the works of greats like Van Gogh and Picasso at the Museum of Contemporary Art. Bask in the glory of a long history by visiting museums and enjoy traditional arts like calligraphy and music by visiting cultural centres.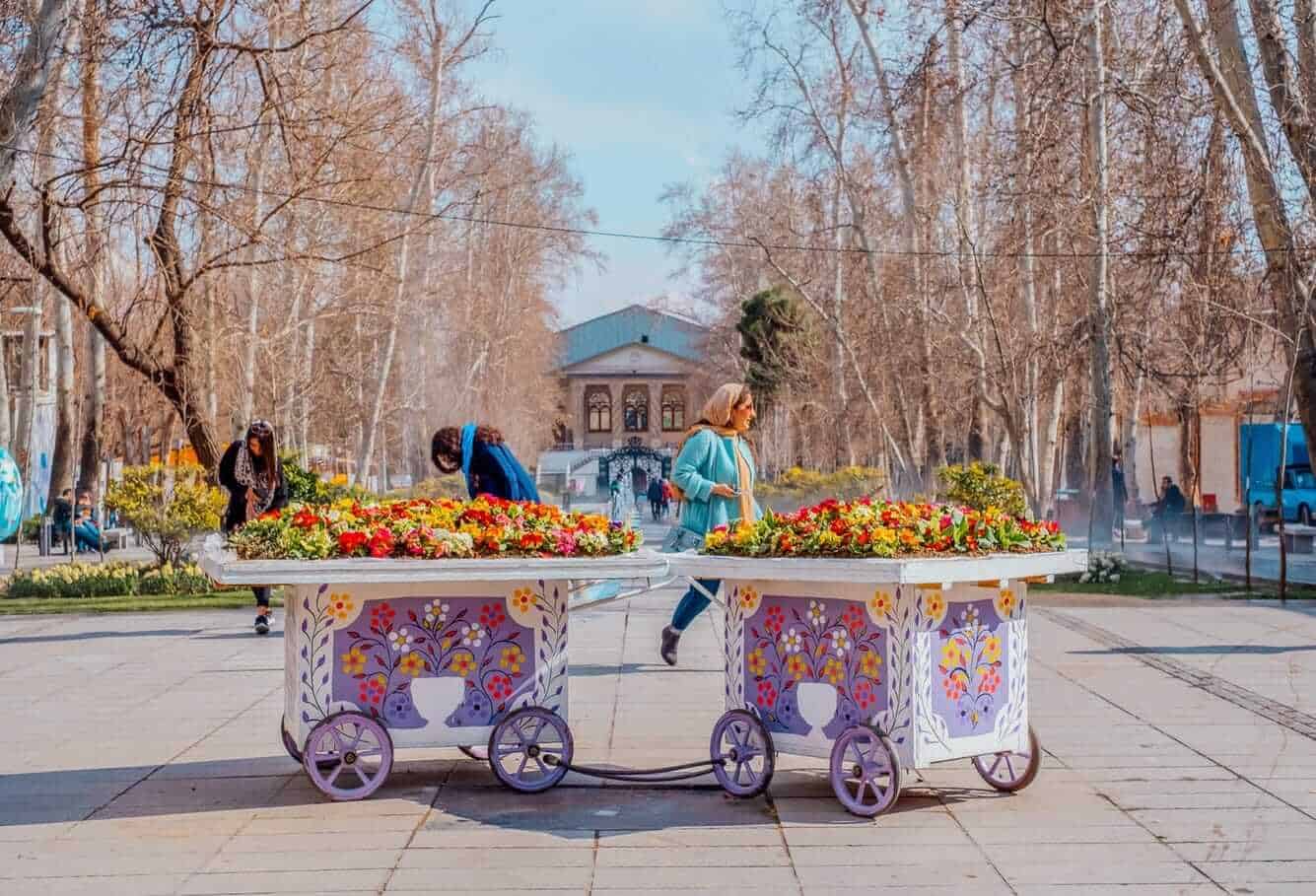 Beauty is what you will find everywhere during your Tehran travel, from the cityscape of snow-capped mountains and high rise buildings to roadside revolutionary religious iconography. Envelop your senses with rich flavours of saffron, dry fruits and spices through the vibrant cuisine. Experience the secular lifestyle of the warm and friendly people and the beautiful merger of modernity and culture that is Tehran.

1) Tehran Travel Guide – Take away points
1.1) The official currency is "Rial" but people express amounts of money in "Toman", the old unit. One toman equals 10 rials. Know the currency notes here.
1.2) Handling money: You can either bring cash and get it exchanged for the Rial currency or buy Tourist Debit/Credit Cards (Mah card, Daric card, etc.)
1.3) March-April-May is the best time to visit Tehran due to Spring. September-October-November is also preferable due to Autumn.
1.4) Emergency phone numbers are a must have.
Police: 100
Ambulance: 115
Fire: 125
Taxi: 133
Find the complete list here.
1.5) Law requires all women including tourists to cover their hair.
1.6) Transportation in Tehran is convenient: Metro (buy metro card/ticket at any station), taxi (private, shared or Snapp- app based) or bus.
1.7) European rental cars are available. Find details here.
1.8) You cannot eat, drink or smoke in public during the holy month of Ramadan which usually falls between May and June.
1.9) Weekend in Iran is basically Friday. All offices are off on Fridays. So, your Saturday and Sunday are Thursday and Friday in Iran.
1.10) There is strict prohibition on Alcohol.
1.11) Internet cafes are everywhere and malls, coffee shops, etc. have WiFi.
1.12) For telephonic services, you will have to buy a local SIM card. SIM from home works but involves exorbitant costs. The cost of a local SIM card varies with place but usually ranges between 1.5 USD and 3 USD. It comes with 800MB free usage and around 1.5 USD of balance when you recharge for the first time.
1.13) Don't miss the carpet and rug shops and handicraft shops.
1.14) Websites like Facebook, BBC news and other Western news websites are banned. Al Jazeera News is a good source to be updated with world news. Instagram works.
2) Preparing for Tehran travel

2.1) Finance and Currency information: Managing money
The currency of Iran can be confusing. The official currency is the Rial but people still talk in terms of Toman, the erstwhile currency. It is difficult enough for a tourist to convert prices to her home currency at every step. The existence of two currencies adds to the difficulty. One toman equals 10 Rials. In everyday life, Iranians employ Toman. The shopkeeper will tell you the price in terms of toman but since the currency is Rial, you will pay ten times the quoted price. Coins are available in denominations of 2, 5, 10, 20, 50, 100, 250, 500, 1000 and 2000 Rials.
2.2) Best methods to exchange money
2.2a) Cash exchange
There are two exchange rates in Iran- the official government rate and the market rate. The government rate is always lower than the market rate which means that you get more Rials for your currency if you get it exchanged from the market and less Rials if you get it exchanged from the government. Banks and exchange shops that are affiliated to banks are not preferable because they provide exchange on the government rates. The places to get money exchanged on the free market rate are licensed independent shops. Most of the shops can be found at the Ferdowsi square.
2.2b) Tourist Cards
Visa, MasterCard, Maestro, American Express and other major international credit or debit cards do not work in ATMs in Iran because of restrictions. Hence, if you don't want to carry cash all the time and want to have the convenience of an ATM card, you can get what is called a tourist debit card by registering yourself and paying a nominal fee. It is safe as it is equipped with all the safety systems of a normal debit card. In other words, if the card is lost, you can get it blocked and transfer the balance amount to a new card.
Moreover, it saves you from the pain of getting the money exchanged frequently as you can recharge it online. If some balance amount is left at the end of your trip, it will be refunded to you. MAH card and DARIC card are the most popular tourist card service providers. You can also get a tourist card from the National Bank of Iran but only at its branch at the Imam Khomeini International Airport.
2.3) The daily budget checklist (USD) for Tehran travel
| | | | |
| --- | --- | --- | --- |
| | Budget Option  | Mid Range  | High Range |
| Accommodation | $10 – 30 for dorm rooms, hostels and basic rooms | $30 – 80 for double rooms with private bathroom | $80 – 150 at a 4 or 5 star hotel |
| Dining | $5-$10 at local restaurants for breakfast, lunch and dinner each | $10-$20 a meal at mid range restaurants | $30-$60 at top restaurants |
| Transport | Less than $2 for public transport (Metro, Bus) | Around $5 for taxi (waiting) | $50 for private cab for the day |
The Budget is an estimate of cost per daily (CPD). Use XE Converter for accurate conversion.
3) Language: Do not depend on English
Iranians speak Persian and other similar languages like Arabic, Kurdish and other dialects. Iran looks at Western languages as a threat to its own culture and language. Consequently, teaching other languages was never encouraged in Iran. Anyways, staff in high end hotels and shops speaks English. Museums have information in English and the metro and other signs are in English too. A few restaurants have menus in English.
To sum up, you cannot depend on English. You make take advantage of the fact that citizens of Tehran are very willing to learn English and take great pleasure in being able to speak a few words. This will help you at times to get necessary information. In any case, using a few everyday phrases, common courtesy and politeness coming from a foreigner will win you hearts.
3.1) Greetings
Hello : darood/salam
Welcome : khush amadid
How are you? : hale shoma chetor ast?
Thank you : sepâs/kheyli mamnoon/merci
You're welcome : Khâhesh mikonam
Nice to meet you : khosh bakhtam
My name is ____ : esm e man ___ ast
I am from ___ : Man ahle ___
Please, I insist : Khâhesh mikonam
Yes : Baleh
No : Na
Excuse me : Bebakhshid
Goodbye : khodâ hâfez
3.2) Shopping
How much is it for? : een chande?/gheymatesh chande?
Please : lotfan
I understand : motevajjeh am
I don't understand : nemifahmam
Please say that again : miše dobâre begid?
Find more phrases here.
3.3) Numbers
One : yek
Two : do
Three : se
Four : chahar
Five : panj
Six : shesh
Seven : haft
Eight : hasht
Nine : noh
Ten : dah
Find more numbers here.
4) Movies and Books to check out before Tehran travel

Watching movies and reading books about a particular city will teach you a lot about it because images, sounds and words have a lot of power over your imagination. Watch the following movies and read the following books to learn about Tehran. These will surely get you intrigued and make you want to visit the city as soon as possible!
4.1) Movies
a) Children of Heaven (1997)
Written for the screen and directed by Majid Majidi, Children of Heaven is a movie about a little boy who loses his sister's shoes and they both make an arrangement to manage with one pair, all the while living in anxiety and fear of what may happen if their secret is revealed to their parents. Take this emotional roller coaster ride to get an insight into the daily life and family values of an Iranian family.
b) A Separation (2011)
Directed by Asghar Farhadi, A Separation is the story of a middle-class Iranian couple having different opinions about their future. This film provides a great insight into the daily lives and aspirations of middle class Iranians and how Islamic law influences them and still has their unflinching faith. This film breaks all misconceptions you may have about Iran and paints the most realistic picture about its people.
c) Taxi Tehran (2015)
Taxi Tehran is a wonderfully realistic and entertaining movie/docufiction which is an act of rebellion itself as its director, Jafar Panahi made it after being banned from making movies by the Iranian government. He has made this film driving a taxi in Tehran and talking to the passengers, filming on a dashboard-mounted camera. Taking the viewers through the streets of Tehran, it presents the ordinary issues and concerns of a Tehran citizen and shows us the city in a very unique way.
d) The Salesman (2016)
Shot in Tehran and written and directed by Asghar Farhadi, The Salesman is the story of a married couple that is coping from an incident. Iranians have great respect for art and it is a common practice to watch plays or visit museums and other places. This film is dramatically entertaining and thought-provoking.
4.2) Books
a) Rooftops of Tehran: A Novel
Written by Iranian-American author Mahbod Seraji, this is a coming of age fiction novel having the themes of love, culture, revolution and the meaning of life. Set in 1973 just before the great revolution, the story is stirring and suspenseful, and the characters are very interesting. Reading this novel will give you a taste of the centuries old Persian culture.
The Book of Tehran is a collection of ten short stories painting a real picture of Tehran, Iran's beating heart and its most liberal city. It is supposed to give you a cathartic experience that will change your point of view about the city and its people.
c) Reading Lolita in Tehran : A Memoir in Books
Published in 2003 and written by Prof. Azar Nafisi, this book is an account of the author's experiences as a teacher in the University of Tehran and her expulsion from the university for refusing to wear the veil. It is the story of how the author started a book club at her home and how she discussed Western literature, particularly the controversial novel Lolita by Vladimir Nabokov with seven of her female students.
d) Together Tea
Written by Marjan Kamali and published in 2013, Together Tea is an entertaining story of the clash of Iranian and American culture. The lead character, Mina has spent her childhood in Tehran and the rest of her life in the New York City. Her mother constantly tries to set her up with potential husbands, much to Mina's annoyance. Finally, the two women travel to Iran where they begin to relate to each other.
5) Best time for Tehran travel

The best time in the year to visit Tehran is in the months of March, April and May during Spring. The breeze is cool and the temperature is pleasant. Outdoors are most enjoyable in spring when there is just the right amount of sunshine and breeze.
Another good time to visit would be during the months of September, October and November during autumn when the days are bright and the nights are dry and cool. Avoid hot summers and the unforgiving cold winters.
| | | | | |
| --- | --- | --- | --- | --- |
| Months | Min. Temp (°C) | Max. Temp(°C) | Avg. Rainfall (mm) | Avg. Sunshine in hrs. |
| Spring (March, April, May) | 10 | 22 | 27 | 7 |
| Summer (June, July, August) | 22 | 36 | 2 | 11 |
| Fall (September) | 19 | 32 | 1 | 10 |
| Autumn (October, November) | 10 | 14 | 17 | 7 |
| Winter (December, January, February) | 0-1 | 11 | 35 | 4 |
6) Getting there and getting around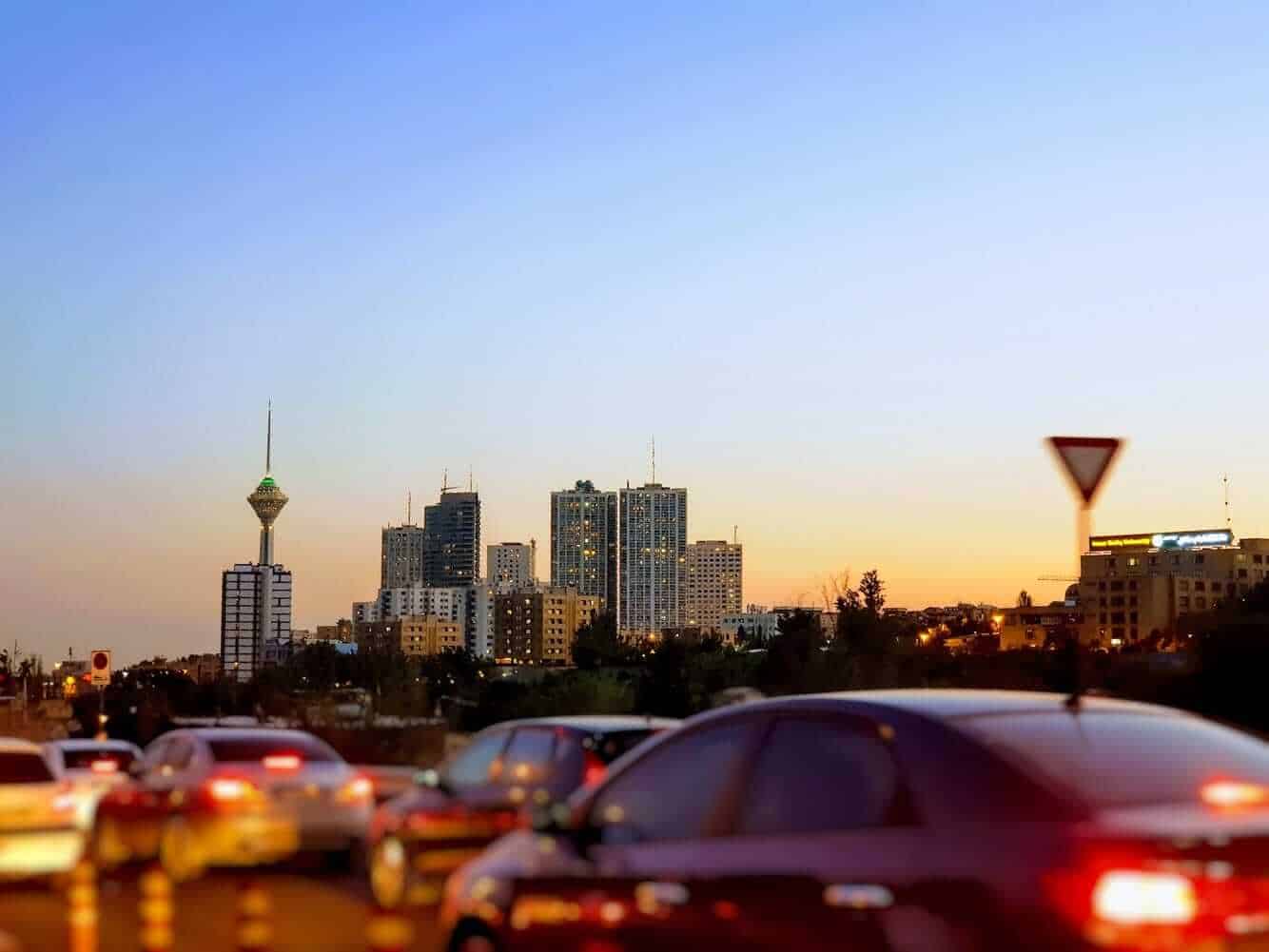 You will get to Tehran by landing at one of its two international airports: the Imam Khomeini International Airport and the Mashhad International Airport. You can take metro or taxi to get to the city. After getting there, there are plenty of options to get around the city. Tehran is a large city with a dense network of metro and bus routes. Also, there are plenty of taxis and app based cabs.
6.1) Metro
The Tehran metro is the best option for travelling within the city. The routes are not complicated and as a result, navigation becomes very easy. The language barrier is relaxed because there are station signs in English. You can get a metro card at any metro station for less than one USD and subsequently recharge it. You can also buy tickets for one way and/or return journey.
There are 7 lines (routes) covering the entire city. There are separate wagons exclusively for women. Don't forget that metro operates only from 6 am to 11 pm. It starts at 7 am on Fridays and holidays and the rush hours are 7 am to 9 am and 3 pm to 5 pm. Go to this link for the map and information about the lines and stations.
6.2) Bus
The local bus network in Tehran is wide. Buses start around 6 am and end at around 10 pm (earlier on Fridays and holidays). The tickets are very cheap and can be bought from ticket booths near bus stops or at bus terminals. One drawback is that the destination signs are not in English. Apart from the local bus network, there is the Bus Rapid Transport (BRT) which is better. It has 10 routes with a network of 100 km. All the buses of the BRT are red in colour and leave at every 2 or 3 minutes on most routes.
6.3) Taxi
Starting off with motorcycle taxis, they are available all around the city and are a quick way to reach your destination but cost as much as a car taxi. Car taxis are of two kinds- private and sharing. Private taxis are those where you and/or people travelling with you are the only passengers during the journey. There are official taxis which can be hired privately. These are yellow-green in colour and therefore easily recognizable.
Snapp which works just like Uber is also an option. Sharing taxis are more affordable and run from one fixed point to another. You can get off if your destination arrives or walk from where it drops you.
6.4) Car rentals
If you want to drive yourself, you can hire a car from Europcar. It offers a wide range of vehicles from small to medium cars to sedans, luxury to vans and trucks. You can also hire cars with a driver on a daily basis. There are non-English speaking as well as English speaking drivers. These cars can be hired from various agencies spread across the city and will cost around $100 for the day.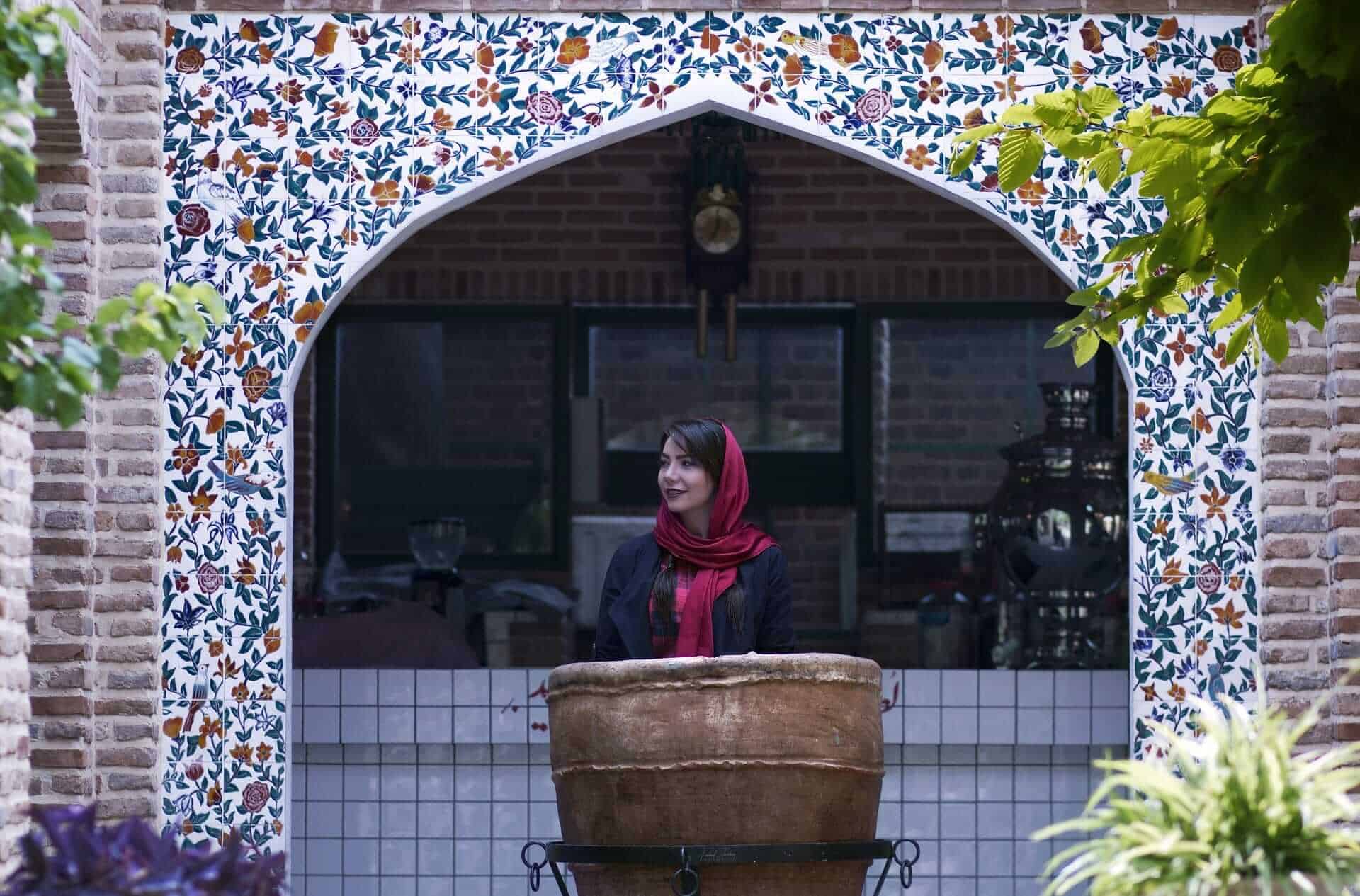 7) Important things to know about Tehran
7.1) Visa information
There are several categories of visa available for foreigners visiting Iran. You can read about the different categories here and assess your needs. If you want to travel for a short period for tourism purposes, the "B" type visa is for you. You will be required to make a visa application and probably give an interview at the consulate.
7.2) Items prohibited in Iran
There is no official list of items prohibited in Iran but there are laws which prohibit certain things. For instance, you can wear gold jewelry or have gold items of personal use but other than that, if you are carrying gold, you must declare it to customs officials.
You must declare your foreign exchange because you can exit only with that amount of foreign exchange that you declared on arrival. You cannot bring alcoholic beverages, automobiles, narcotics, weapons, explosives and publications that are against the principles of Islam.
7.3) Get a SIM card
Using your home SIM card will involve exorbitant costs. As a solution, you can buy tourist SIM cards either from the airport or from several authorized dealers in the city. You can recharge these cards for calls and internet according to the country you need to make a call to. Some of the famous companies offering tourist SIM cards are Irancell and Hamrahe Aval.
7.4) Can I use my electrical equipment in Tehran?
Iran uses Type C and Type F power plugs and sockets. Note that both types work with each other and also with type E. The standard voltage is 220V and standard frequency is 50 Hz. If you are from Europe (except UK) or Russia, you're in the clear but if you are from the USA, Canada or India, you will need to get an adapter. Enter your home country here and check if you need to get an adapter.
8) Places to stay in
Tehran is a large city with many tourist attractions. Tourism is a big industry in Tehran and prepared to fulfil all your needs. You can choose from a large number of hotels, hostels, guest houses, etc. depending upon your budget and other needs.
8.1) When price is not a factor, live like a Badshah!
Iran not only knows how to keep its tourists happy with its marvellous attractions, but also allows them to live like a King. Following are a few hand-picked luxurious hotels which are sure to make your stay unforgettable.
a) Persian Azadi Hotel
Having a total of 475 rooms, this hotel is truly a palace. Standing tall and overlooking the highway on one side and snow capped mountains on the other, it is one of the most luxurious hotels in all of Iran. The location of this hotel is ideal for a hotel, a little away from the city but very easy to reach. The exquisite furnishing and decoration along with excellent service makes for a truly unforgettable experience.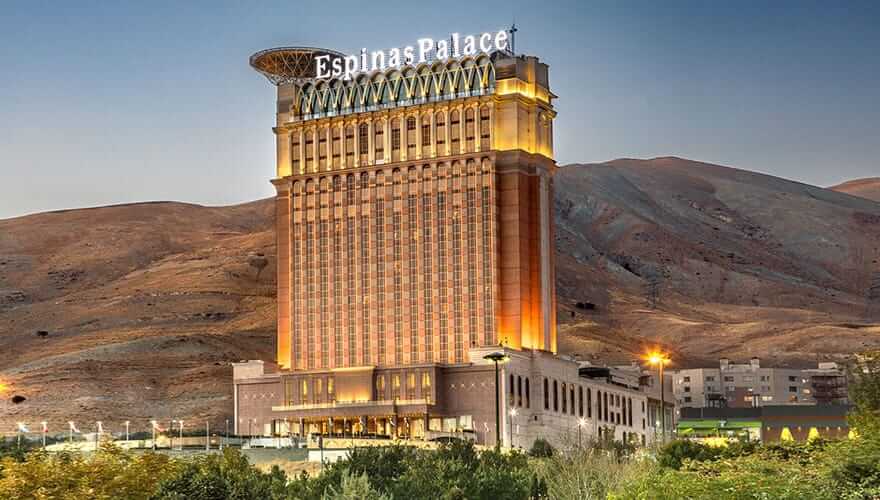 The Espinas Palace Hotel is famous for its excellent service and for providing a luxurious experience. A stay at this hotel is truly memorable because of the clean and spacious rooms, professional and welcoming staff, relaxing and beautiful ambience and delicious food. The rooms offer breathtaking views- the mountains on the Northern side, the city and the Milad tower on the Southern side.
c) Tehran Homa Hotel
Homa Hotels is a popular chain of hotels in Iran and its hotel in Tehran, the Tehran Homa Hotel, is a great hotel for tourists because of its excellent facilities and services. Most of the staff speaks good English. It is very easy to reach it from the Airport and there are several shopping centres around. This is an old hotel which has been renovated several times so there is a 70s vibe along with the modern construction.
8.2) Mid-range options
There are several mid-range hotels in Tehran which provide excellent service. These hotels offer a comfortable stay with great facilities without burning a hole in your pocket. These are hotels that are a half-way between expensive luxurious hotels and dorm rooms for students and solo travellers.
a) Hotel Markazi Inn
Opened in 1934, this hotel has achieved the status of a cultural heritage. The staff is professional and patient with your demands and queries. Tourists love this place because it provides logistical assistance like transportation (info related to metro, taxis), communication (how to get a SIM card) and make excellent recommendations for food, shopping and tourist destinations. It is affordable and most suitable for you if you don't want to spend too much but still want a good stay.
b) Karoon Hotel
Established in 1975 and named after the longest river in Iran, The Karoon Hotel is located on the busy Ghafari street having a lot of restaurants and places for shopping. Due to its excellence, it has won many international awards and trophies. This hotel has customers from all over the world who choose it because of the comfort and relaxing atmosphere it provides. There are 3 options for accommodation- the VIP, traditional and budget.
8.3) Budget Options
All of us in our student days have had a desire for visiting different places, taking solo trips, backpacking, hitch hiking and whatnot. However, one constraint every such traveller faces is the budget. Tehran will not disappoint you as there are plenty of options for budget accommodation.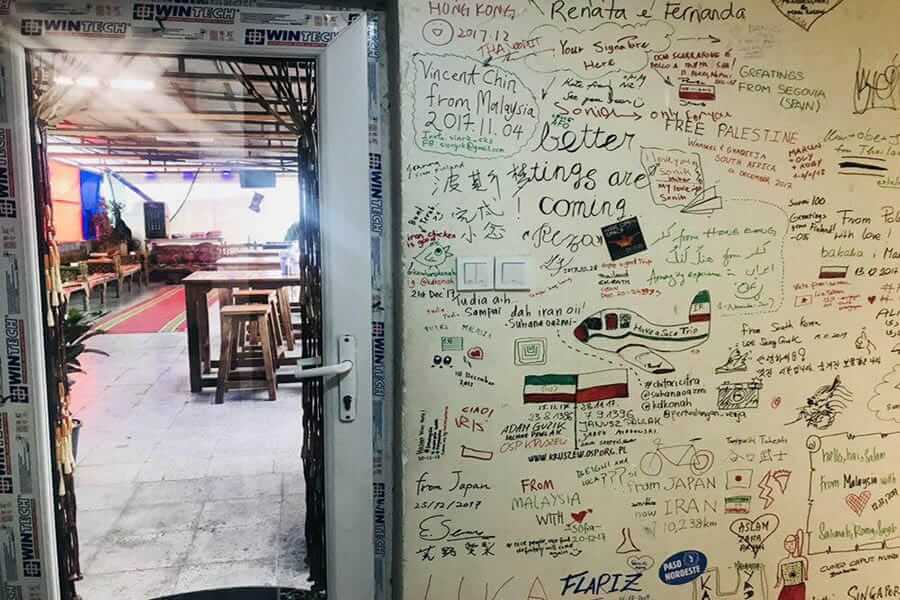 The Seven Hostel is one of the best and most popular places for staying in Tehran on a shoestring budget. It is among the very few hostels in Iran that have private bathrooms and showers in all rooms and even in dorms. The rooms have all the facilities required for a comfortable stay. There is a hangout area which is a great place for meeting other tourists. The staff has thorough knowledge about the city- they make great recommendations about almost anything.
9) Food! Kababs, breads and Pulao
9.1) Food you'll regret not trying
The Iranian cuisine is rich in flavours and is has been historically influenced by many cuisines- Caucasian, Turkish, Levantine, Greek, Central Asian, Russian and even the Indian subcontinent due to the influence of the Mughal empire. A number of spices, fruits, meat and dry fruits are used to cook delicious food. The specialty of Iranian cuisine is the highly fragrant ingredients.
The traditional foods are kateh and dami (steamed rice), lavash, sangak, qandi, etc (breads), kababs, stew and soups while delicacies include caviar, zaban khorak (beef or lamb tongue), etc. There are a number of snacks and drinks too. Have a look at The City Lane's Tehran Food Guide for detailed recommendations.
Clockwise from top left:
a) Sangak Bread
b) Pulao and steamed rice (Image Credit: Milad Mosapoor [Attribution], via Wikimedia Commons)
c) Zaban Khorak
d) Kateh (Image Credit: igotitfrommymaman)
e) Chelow Kabab – considered the national dish of Iran (Image Credit: Taylor and Kevin)
f) Qandi bread (Image Credit: Kamyar Adl)
Considered as the national dish of Iran, Chelow has deep historical roots. Chelow is steamed white rice with a layer of saffron-soaked rice on top of it. The saffron gives it a beautiful color and fragrant flavour. The kabab (skewered meat) is made with beef or lamb mixed with chopped onions. Iranians love it and are proud to serve it to foreigners.
b) Ash Reshteh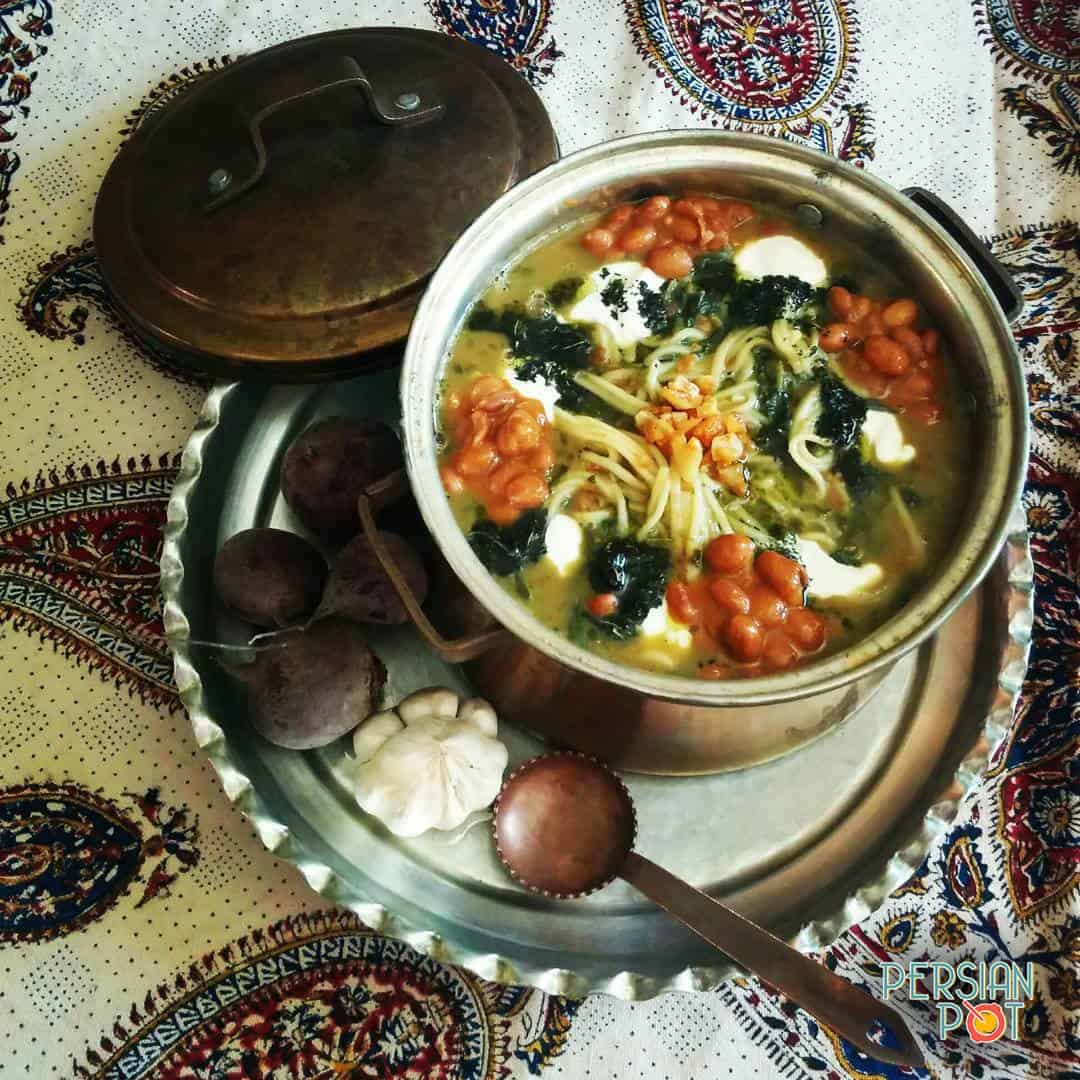 This dish is a thick noodle soup which is very popular comfort food in Iran. The term āsh means thick soup and reshteh means noodles. It is cooked with ingredients like parsley, spinach, dill, spring onion, coriander, black beans, mint, garlic, etc. It can be made vegan by skipping kashk which is a fermented dairy product put on top of the soup. Alternatively, meat can also be added.
c) Baghali Polo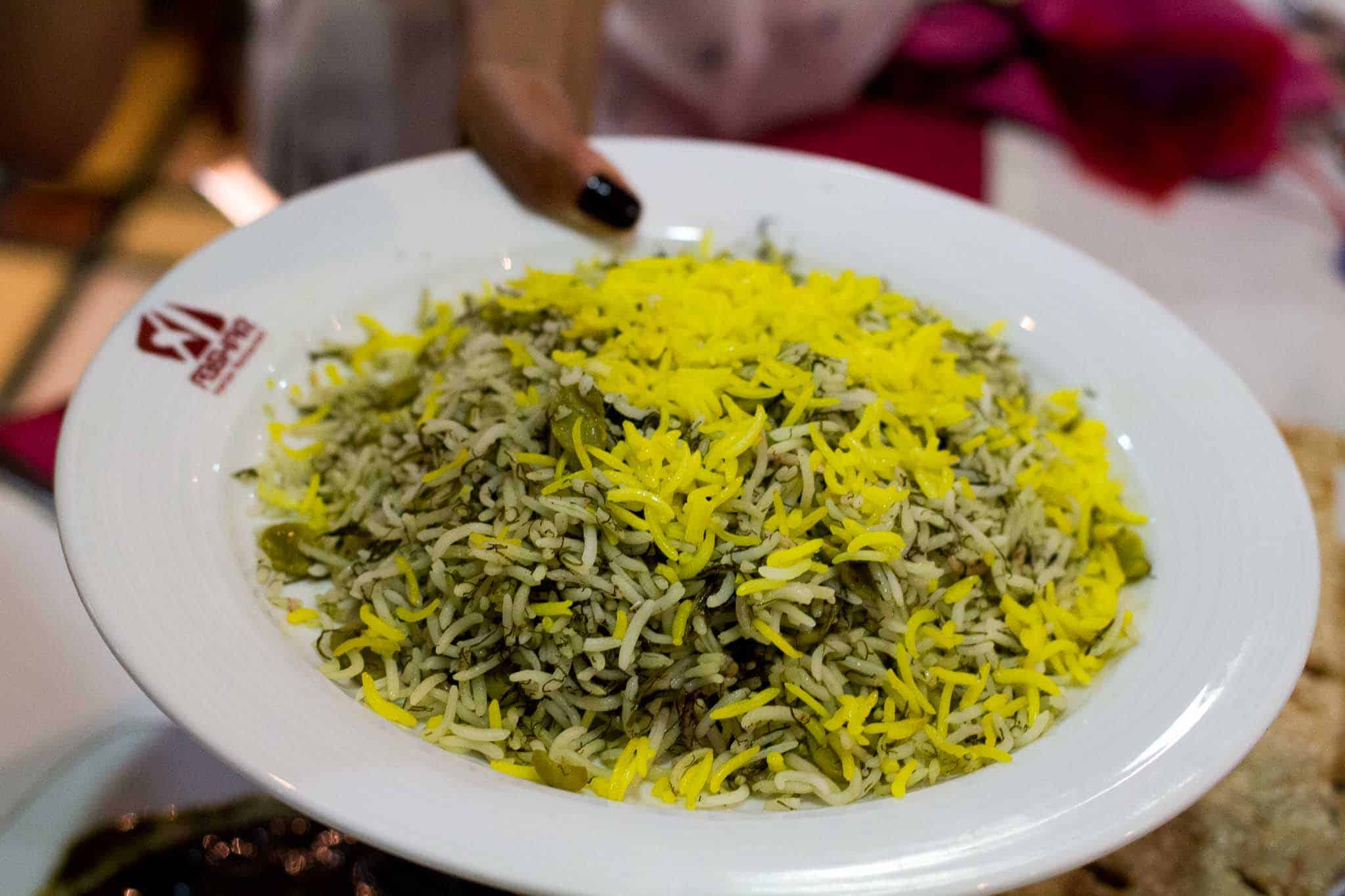 Rice is extensively used in Iranian cuisine and one of the best ways to savour it is by having Baghali Polo which is made from basmati rice, saffron, dill, fava beans, etc. This dish is made in layers of rice, the bottom layer (crust) has potato slices and yoghurt, while the others contain beans, dill, grated garlic, chives and other combinations of ingredients. It can be made vegan by skipping butter and yoghurt.
d) Lavashak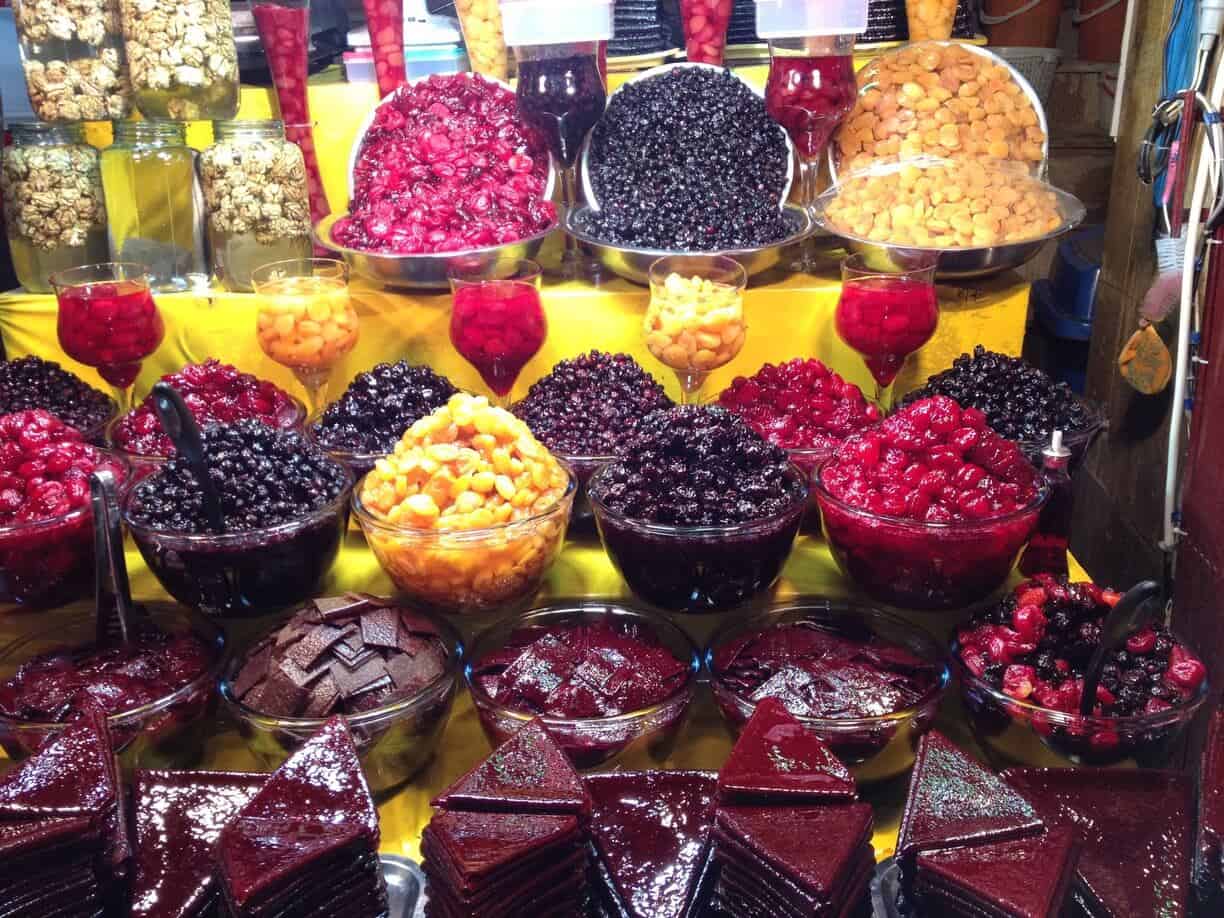 Lavashak is something you can get on Amazon, but it is no substitute to the original lavashak prepared by traditional methods, one that can only be found in Iran. It is basically leathered fruit which is a great snack and is one of those special things which really define the culture of a place. It is made from a variety of fruits such as pomegranate, plums, apricot, berries, cherry, etc.
9.2) Restaurants
If you are looking for a good restaurant, good in all respects, then Gasht is the place for you. It is relaxing and easy going and yet intense in its hustle-bustle and rich, flavourful food. The service is excellent and quick and the presentation of the food is appealing. Everything is served in copper utensils which gives the whole experience a traditional touch. The menu has a lot of different dishes from all over Iran.
b) Roast Restaurant
This is supposedly the highest restaurant in Tehran and due to its altitude, it provides a beautiful view of the city and the mountains. The food is delicious and cooked to perfection. The whole experience is wonderful and there is a Persian touch in everything. The service is professional and friendly.
Tamasha is a wonderful restaurant serving Italian, Asian, Middle Eastern and Persian cuisine. This place is located on the top of a business tower which adds to its quiet and calm ambience. It provides an excellent view of the city. It is known for serving delicious Western as well as Persian food under the same roof. The ingredients used in cooking are of the highest quality and the taste is very well balanced.
d) Cingari
Loved by locals and tourists alike, this place serves excellent Indian and Asian dishes. The ingredients are fresh and high quality, and the food is very rich in flavour and spices. The ambience is exotic and comforting and the staff members are very warm and cheerful. There is always quiet and melodious Indian music playing. The menu is large and has something for all tastes.
e) Nikoo Sefat Ash
Ash is the traditional Iranian thick soup with over 50 different kinds. Ash is something you will regret missing on your trip and this restaurant is one of the best places to have it in Tehran. There are a lot of options for vegetarians and vegans as the dishes can be modified by adding or removing certain ingredients. This place is always busy and bustling with energy and yet, the service is great.
9.3) Street food to hog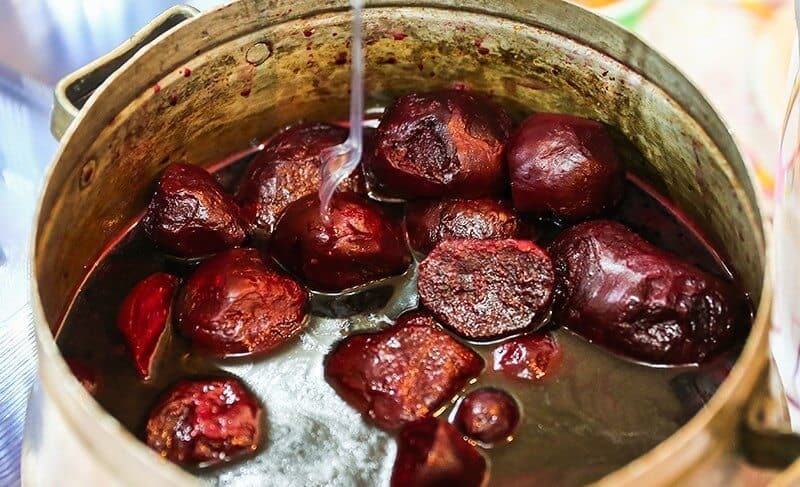 a) Laboo : This is the quintessential Iranian street food. It is steaming hot, boiled beets which the Iranians love to eat. It can be found on the roadside and can be easily recognizable. You can see the steaming red beets from a distance. Choose your beet and the seller will chop it into cubes for you. It is best enjoyed hot.
b) Balâl : Literally translating to corn, this is roasted corn dipped in salty water which is loved by all. It is very simple when compared to buttered, boiled or other forms of corn prevalent in Western countries but makes for a great snack. It is dry and crunchy as it is roasted on burning charcoal. The salty water evaporates leaving behind its crunchy, salty goodness.
c) Shawarma and kabab : You may have tried the classic Lebanese shawarma which is rolled in a bread like a burrito, but shawarma in Tehran is very different. It is served on a plate with a bagel separately and is accompanied with picked cucumber. Kababs are the most popular and widely consumed snack in all of Iran. It is served with a slice of lime and baked tomatoes. These are truly delicious and filling.
d) Berries, fruits and nuts : A number of different kinds of berries, fruits and nuts can be found being sold on the streets of Tehran. Goje sabz (greengages) are tiny green plums which are available only during the spring season. There are red mulberries and Cornelian cherries which are sweet and sour. Châghâle bâdum (green almonds) are also available only for a few weeks in spring and hence are a little pricey but a must-try.
10) Festivals and Events: Soak up some culture
Festivals are opportunities to celebrate a common sentiment which binds all the people of a country. There are several festivals celebrated in Iran which you can attend and become a part of. Experience these wonderful events and take back a treasure trove of memories with you.
a) Nowruz
Nowruz is the Iranian new year and the celebration of arrival of spring. It is a 12-day long festival which starts on the first day of the Iranian calendar which is usually 21st March. At the beginning of this festival, a fictional character in Iranian folklore known as Haji Firuz, roams the streets singing traditional songs and playing tambourine. Another character known as Amu Nowruz who is a counterpart of Santa Claus, brings little gifts for children.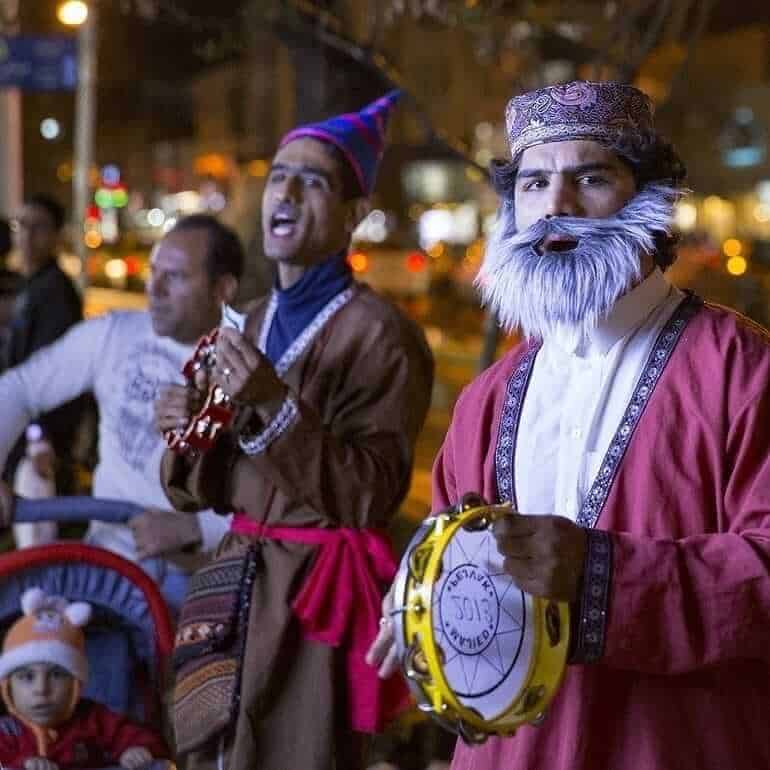 People clean their homes and buy new clothes and flowers to brace for Nowruz and the markets are in full swing. People visit each other's homes and exchange pleasantries. A small bundle of wheatgrass is kept as a decoration in each house signifying the new agricultural season. On the last day, known as the sizdeh bedar, families stay outside to avoid bad luck. They occupy parks chatting, playing games, grilling kababs, drinking tea and enjoying the picnic.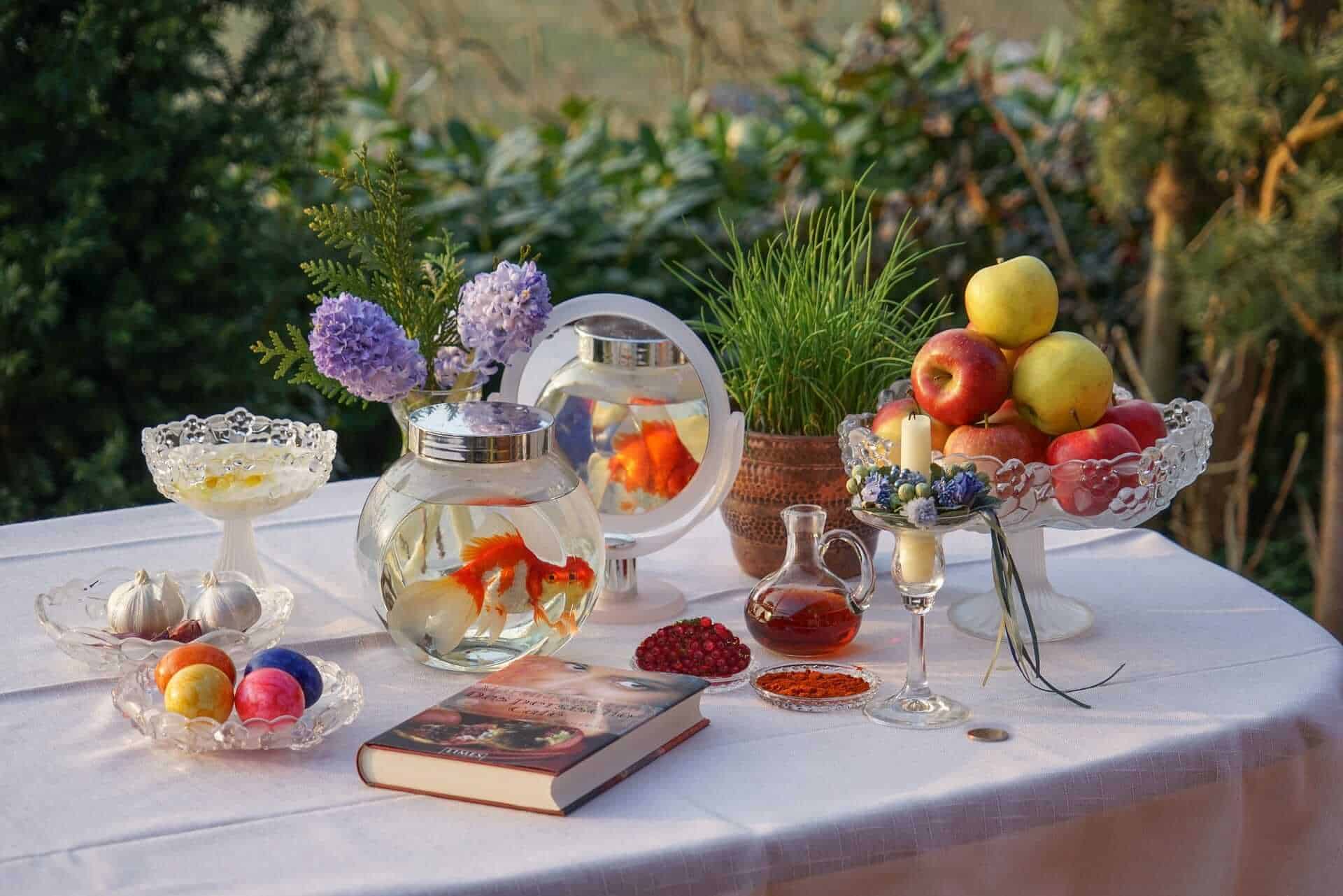 b) Chaharshanbe Suri
This festival is celebrated on the last Tuesday before the Nowruz. Popularly known as the festival of fire, it involves jumping over the fire and spoon banging which is similar to the American trick or treating during Halloween. After the sunset, people gather brushwood in an outdoor open space. Once it is dark, they make a bonfire and jump over and sing traditional songs. It is believed that jumping over the fire takes away your weakness and fills you with warmth and energy.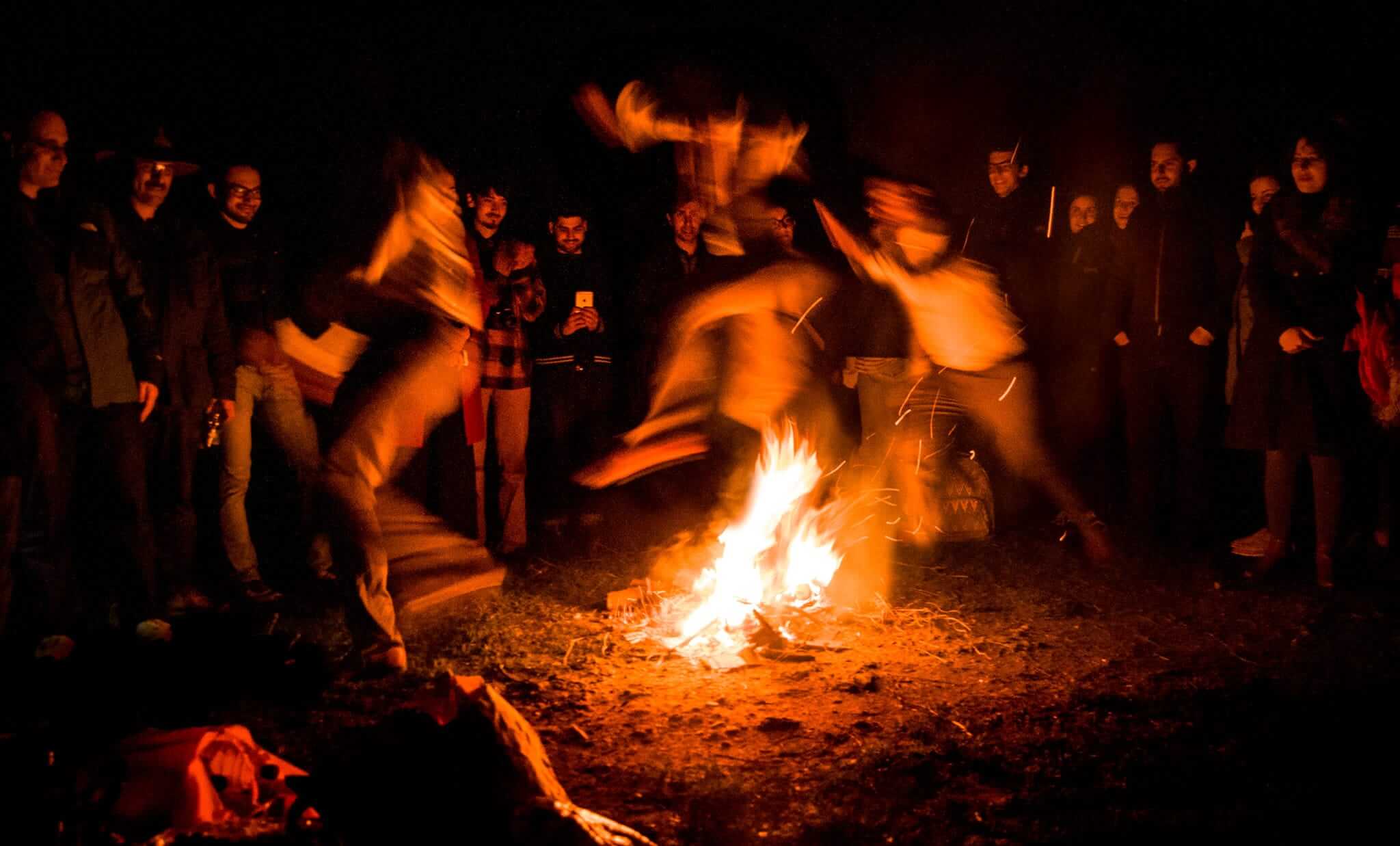 The whole atmosphere is very lively and energetic. People sing in chorus and people from all ages participate in the events. After jumping over the fire, people go door to door wearing disguises and hit spoons against their bowls to receive packaged snacks.
c) Tehran Mobarak International Puppet Festival
Every year, Tehran hosts puppeteers from countries like India, Bulgaria, Austria, Canada, England, Turkey, Germany, France, Afghanistan, Netherlands and others who participate in the prestigious Mobarak International Puppet Festival. Started in 1989, it is held every two years so keep checking the official website for the dates.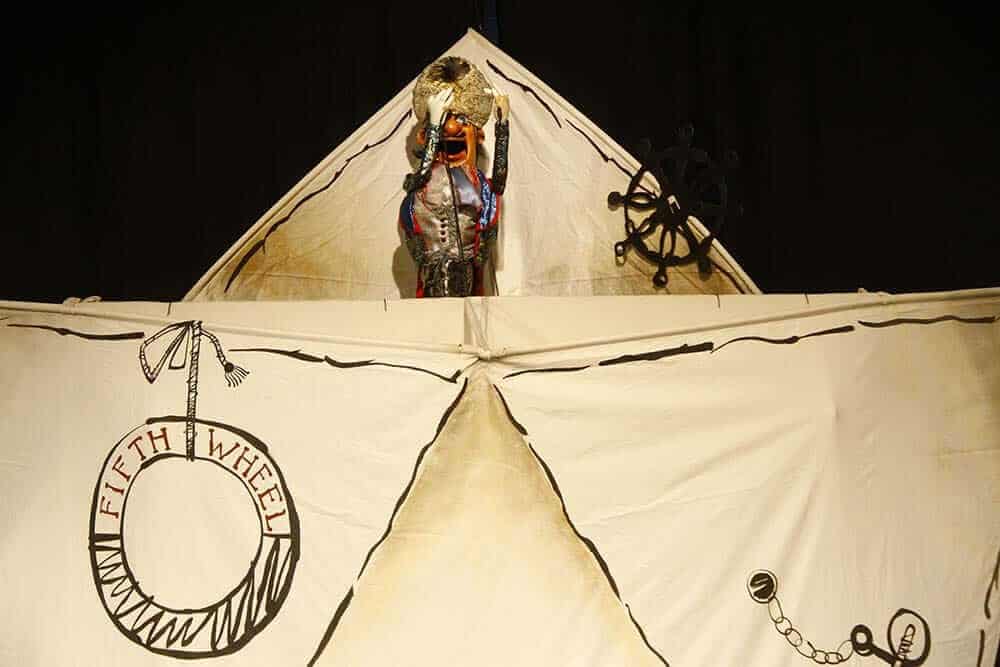 The festival involves an indoor event where artists perform theatrics and outdoor events where artists perform plays and skits. There are experimental shows that involve performances based on philosophical, existential and other themes. You can find all kinds of performances- comedy, melancholic, children, dramatic, sci-fi, historical, religious, etc all of which are thoroughly entertaining. Check out this festival's official Instagram.
d) Fajr International Film Festival (FIFF)
The Fajr International Film Festival is held each year in the month of April in Tehran. Iranian cinema has received worldwide acclaim in recent years and has produced directors who create truly moving cinema. What distinguishes Iran's cinema is its attachment to the themes of morality, religion, nature, culture, war, resistance, family values, brotherhood and common conscience.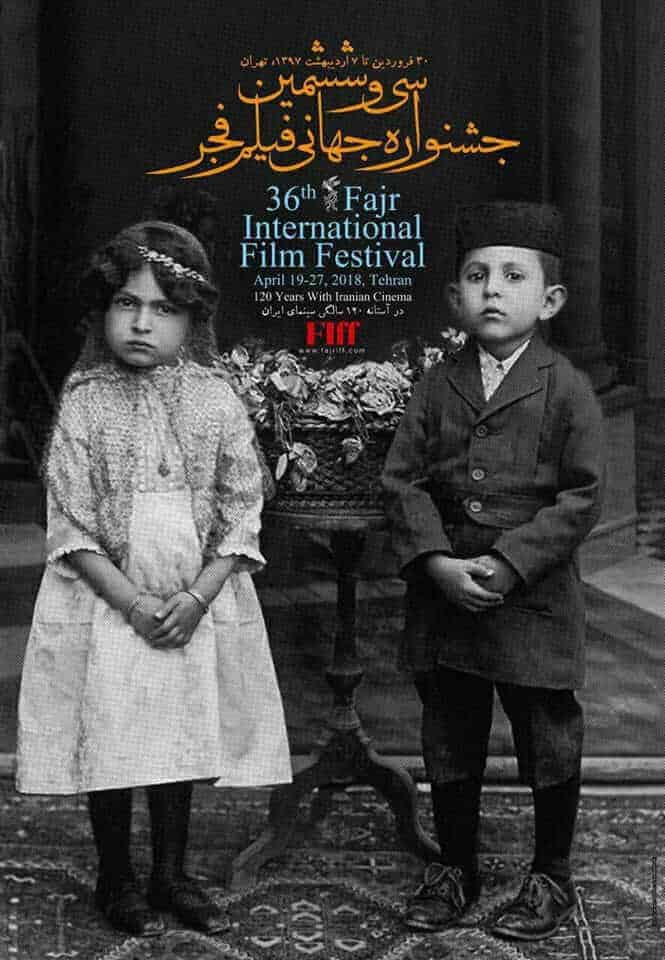 It is a week-long festival showing several Iranian and international films, documentaries, restored classics and short films. These films compete for a number of awards. Visit this event for experiencing a wonderful occasion of cultural exchange from filmmakers from different countries. Visit the official website for details.
11) Places to visit in Tehran
Built between 1524 and 1576, the Golestan Palace is a group of buildings which has gone through several changes including the destruction of one of its largest portions. Most of the developments to this palace were made in the 19th century in the Qajar dynasty and it is a testament to the architectural and artistic expertise of that time. The architecture is a fusion of European and Persian style. It was declared as a world heritage by UNESCO in 2013.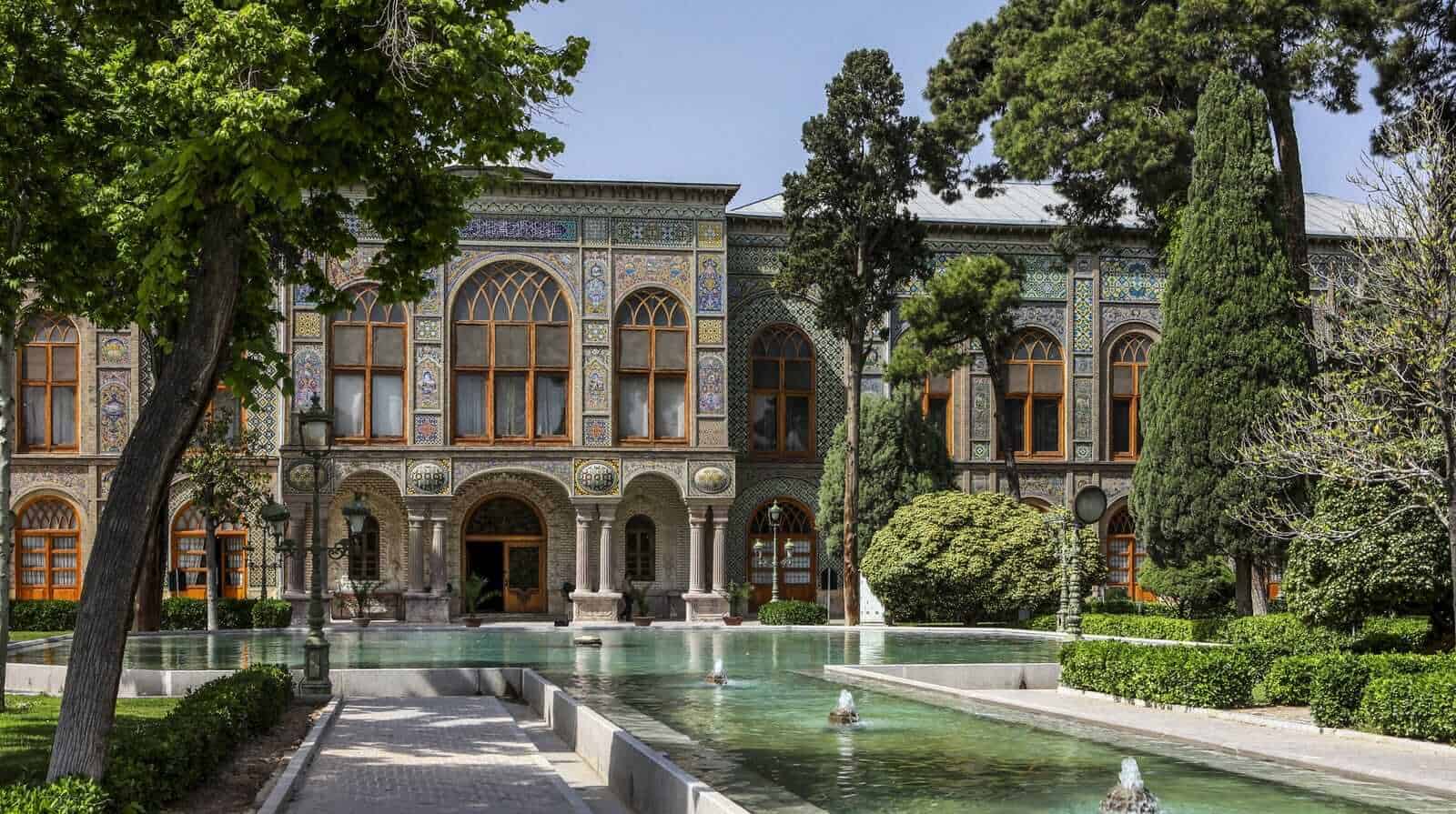 There is the Marble throne, Karim Khani nook, Pond house, Brilliant hall, Ivory hall, Mirror hall, Building of Windwatchers, Edifice of the Sun and other highly interesting places. The Golestan Palace is truly a marvel of architecture which demands a visit in order to grasp its beauty and grandeur. You will need at least 2 hours to visit the whole place. This place is easily accessible by metro (Imam Khomeini station and Panzdah-e-Khordad station on Line 1 are the closest).
11.2) Milad Tower
Standing tall at 435 meters, the Milad Tower is the tallest building in Iran and hence one of the most iconic places in the country. Also known as the Tehran Tower, it is the sixth tallest tower in the world and a glowing example of modern architecture. The view from the observation deck is breathtaking and the tower itself is very beautifully constructed.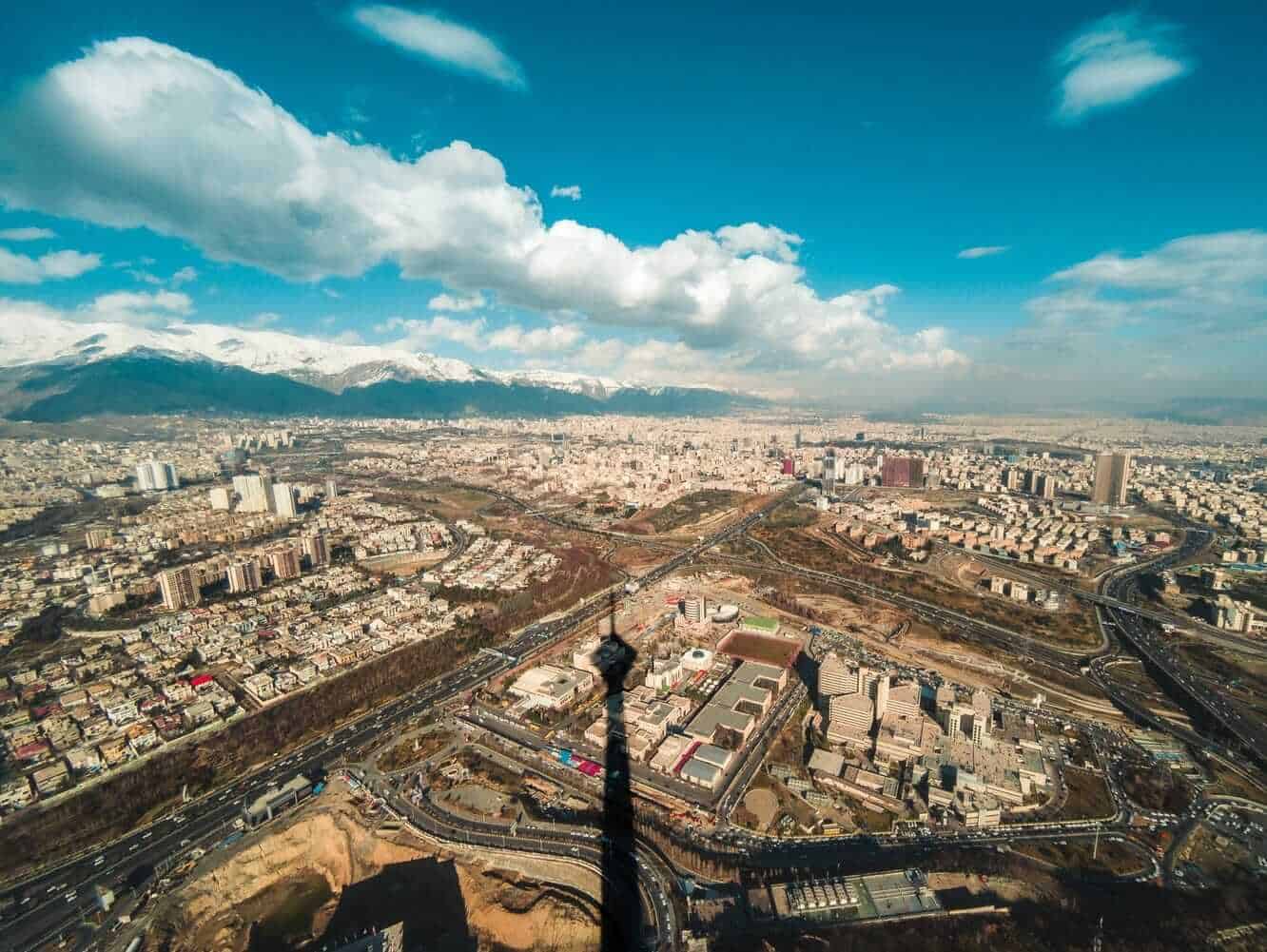 On a clear day, it is a must visit as it provides a 360 degree bird-eye view of the city including the marvellous Alborz mountains. The night view and the day view are very different. In order to enjoy both views, you should visit around 7 pm during the summer. The duration of visit should be around 2 hours. The hours are 9 am to 11 pm but the ticket counter usually closes at around 9 pm.
11.3) National Museum of Iran
It doesn't matter whether you are a history buff or not, the National Museum of Iran will definitely interest you to no end. It consists of two complexes- the Museum of Ancient Iran built in 1937 and the Museum of the Islamic era built in 1972. This place wonderfully represents the complex Persian history by displaying archaeological artefacts, fossils, antiquities, pottery, textiles, coins, figurines, etc. from the ancient and medieval times.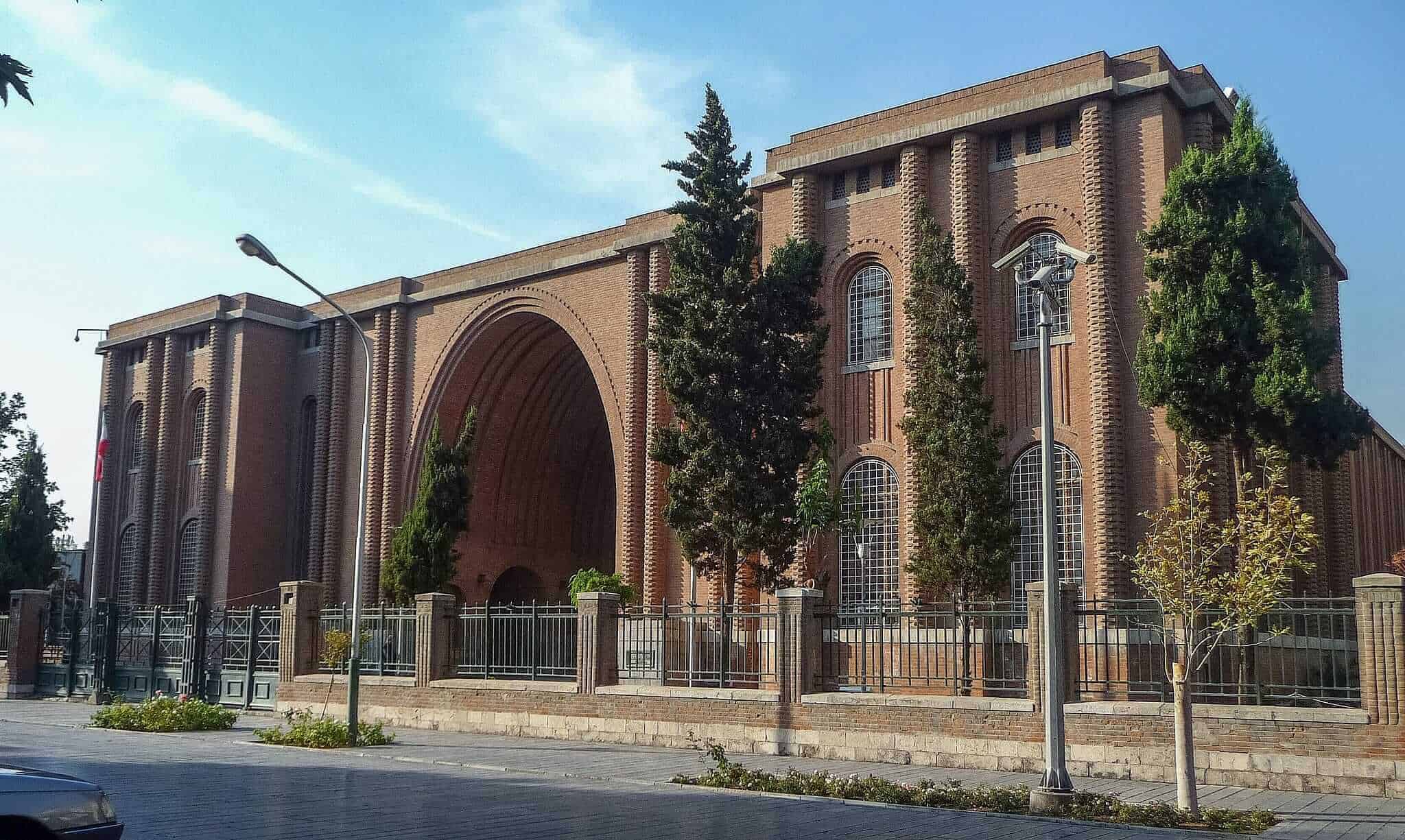 The Ancient Iran building has two floors and houses artefacts and fossils from the paleolithic, Neolithic, Bronze age, Iron age and other time periods whereas the Islamic era building has three floors and contains articles of pottery, textile, artworks, calligraphy, etc. belonging to the post-classical era. It will not take you more than two hours to see everything. The hours are 9 am to 6 pm and it the nearest metro station is the Imam Khomeini metro station.
11.4) Azadi Tower
Located in the Azadi square, the Azadi Tower marks the Western entrance to the city of Tehran. Known formerly as the Shah's Memorial Tower, it was inaugurated in 1971 to mark the 2,500th year of the foundation of Iran. Covered entirely in marble and around 8,000 stones, it is one of the most iconic and attractive tourist destinations in Iran.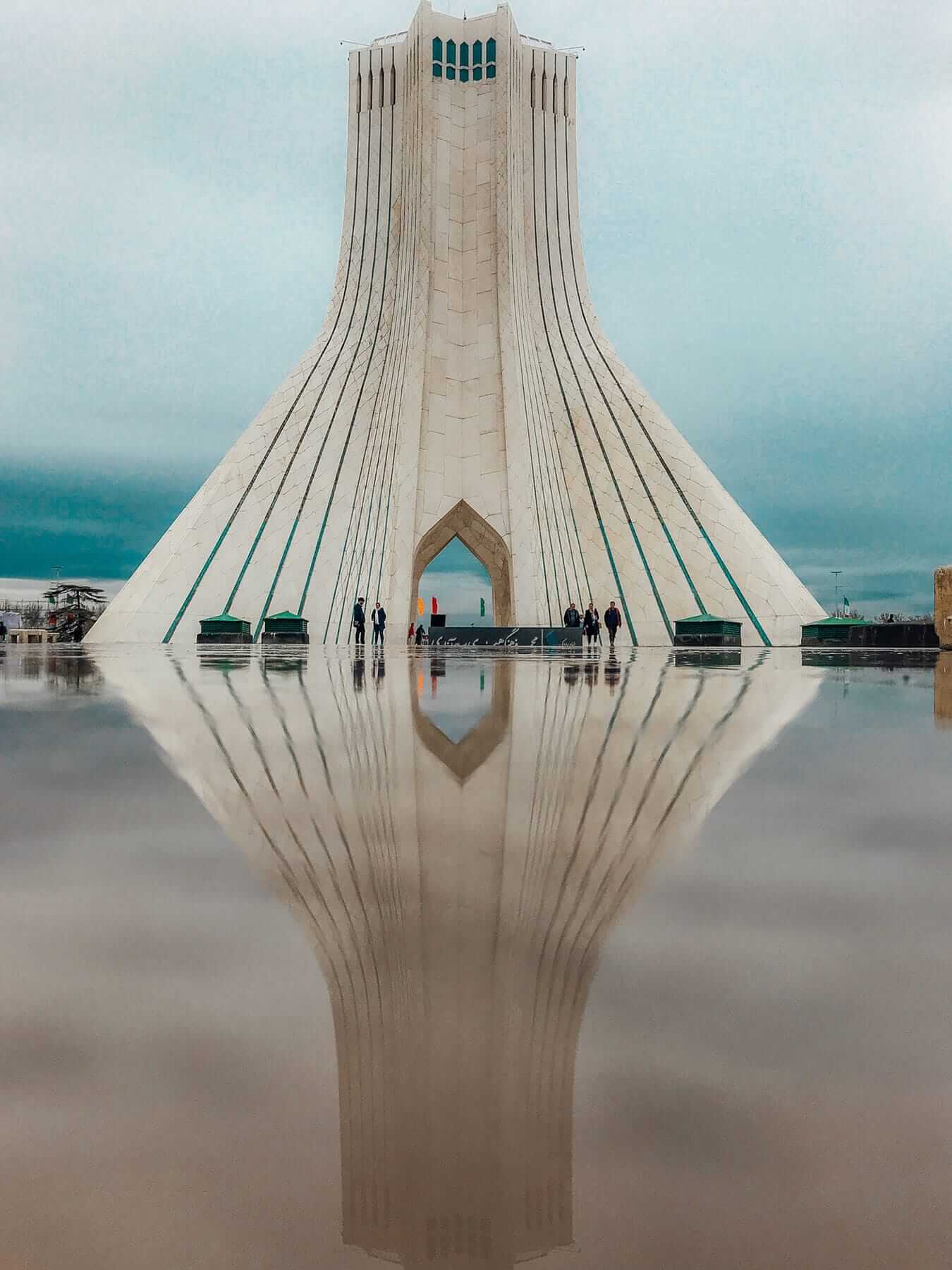 This place also has a museum in its basement displaying items like flagstones, terracotta tablets, pottery, ceramics, tablets, porcelains, etc. in showcases. It is open from 9 am to 5 pm all days except Friday when it opens at 10 am and closes at the usual 5 pm. It is easily accessible by metro (get off at Meydan-e-Azadi station on line 4).
Tochal is a recreational and sports complex situated on the Alborz mountain range in Northern Tehran. The highest peak of Tochal is more than 3,900 meters (15,000 ft). It provides sports facilities like skiing, archery and mountain climbing and recreational facilities like cable car, mountain coaster, zipline, escape cube and chair lift. All these activities are very adventurous and doing these in the scenic beauty and cold climate of Tochal will definitely give you an adrenaline rush!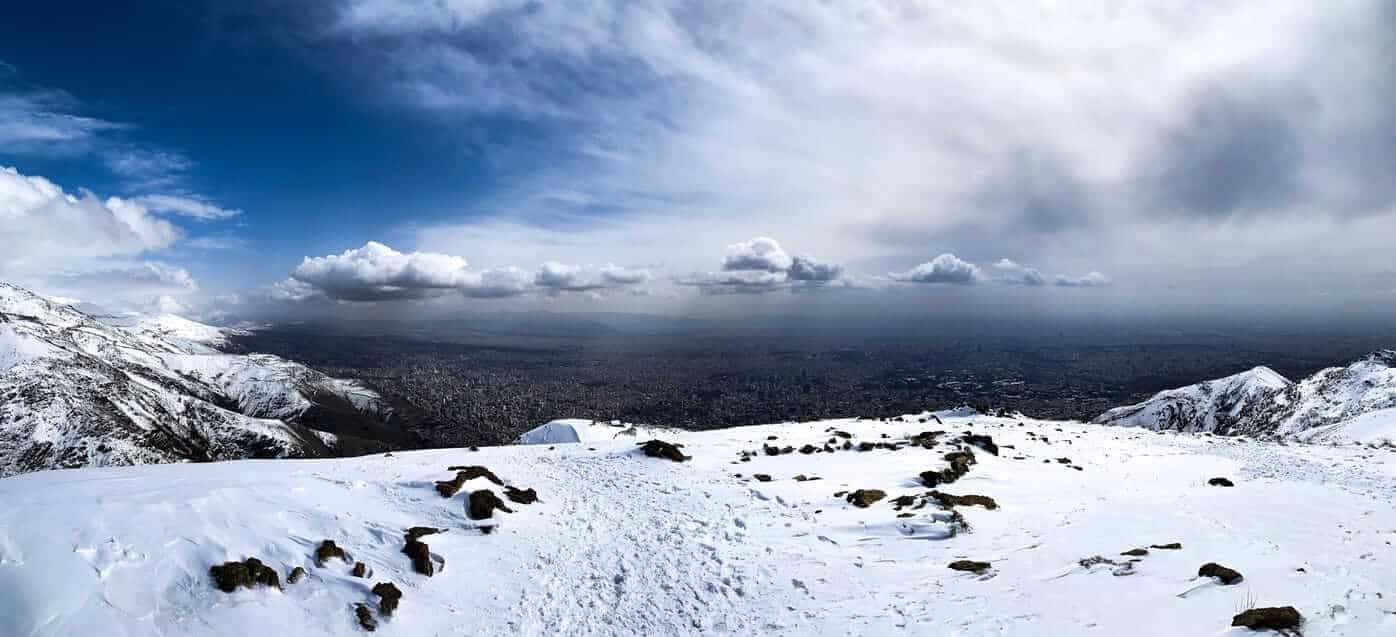 Tehran is a large and crowded city with a population of more than 10 million. During your visit to Tehran, you will see the snow capped Alborz mountain range several times and the view will definitely make you want to go. Don't think about it too much because Tochal is only 7 km from the northern part of the city of Tehran. It takes half a day for a trip to this place. Visit the official website for timings and prices and Instagram for pictures and videos.
11.6) Tehran Grand Bazaar
The Grand Bazaar of Tehran is a large group of corridors where a large number of people go for shopping. It is a hub of Iranian art and culture and has been witness to many political movements, specially the 1979 revolution. There is a plethora of different kinds of goods that you can buy here, including spices, the famous Iranian saffron, handmade carpets and rugs, souvenirs, copper, silver and gold articles, clothing, footwear and many more.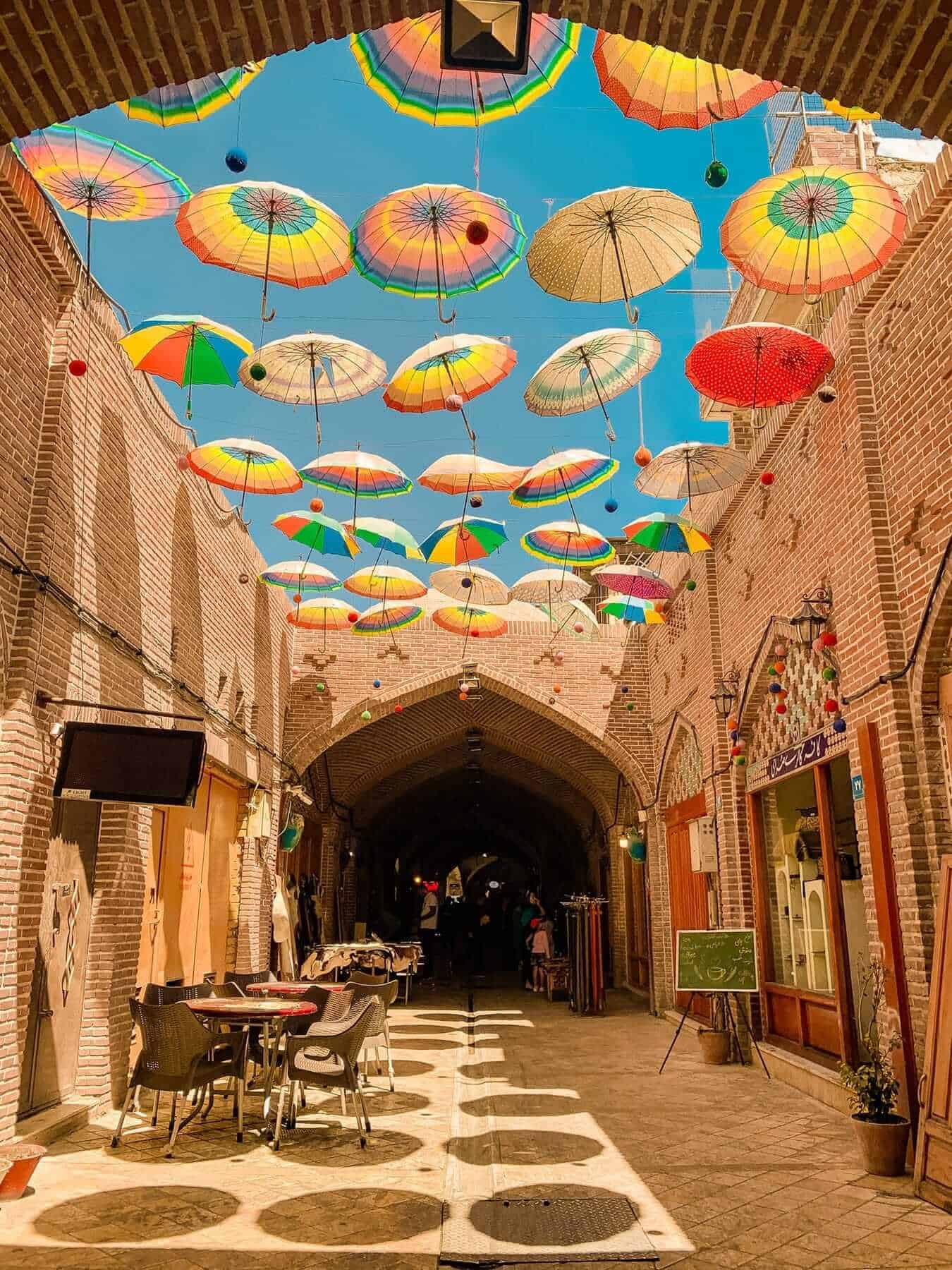 The bazaar opens at 9 am everyday and closes at 3 pm on Thursdays, 1 pm on Fridays and 6 pm on all other days. The access is very easy, just get off at the Panzdad-e-Khordad station (the Bazaar station). Read 1st Quest's blog on shopping in Tehran.
Operating as a part of the Central Bank of the Islamic Republic of Iran, the Treasury of National Jewels is a museum displaying a number of spectacular crowns, gems, emeralds, tiaras, necklaces, diamonds, swords, shields, etc. that belonged to Persian monarchs, particularly the 16th century. These items are so valuable that they act as a reserve to support the Iranian currency. It is definitely a must visit place because there is no other place like it in the world.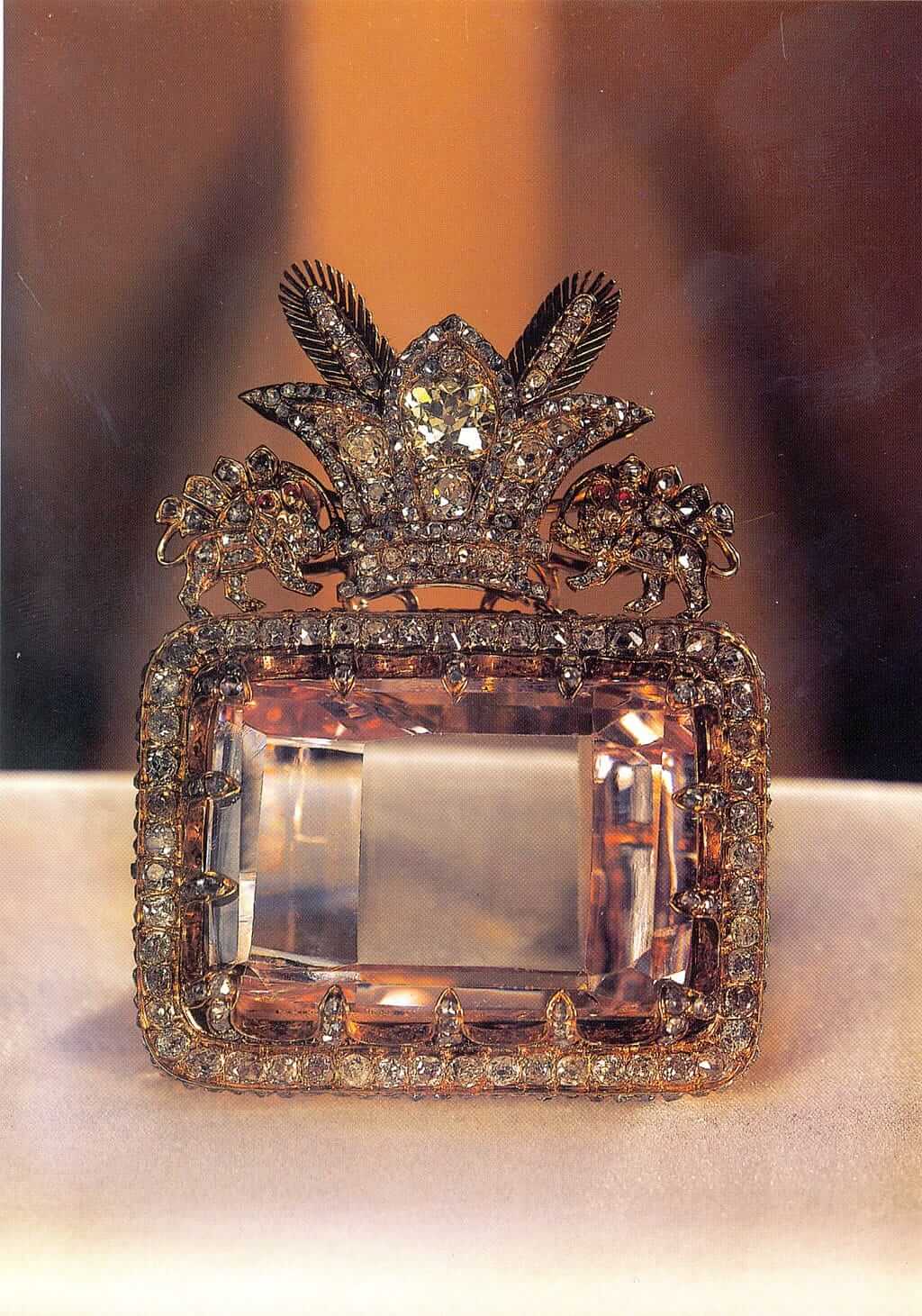 The most remarkable items are the Pahlavi crown, the Bejewelled globe, the Peacock throne, Nader Shah's shield, etc. It will take you around 1.5 hours to tour the whole place. The timings are limited, 2 pm to 4:30 pm open only on Saturdays, Sundays, Mondays and Tuesdays (closed on National and Bank holidays). The admission cost for a foreigner is around 6 USD and children under the age of 12 years cannot enter. The nearest metro station is the Ferdowsi station.
11.8) Valiasr Street
The streets of a city are its defining feature, if the streets are lively, the city is lively. The Valiasr street is the longest street in Tehran with a length of more than 18 km. This street has trees on both sides, which form a complete arch over it. The most remarkable feature of this street is that the trees stand on the irrigation way itself which is a brilliant solution. It provides a full year water supply to the trees and also gives you a sense of direction.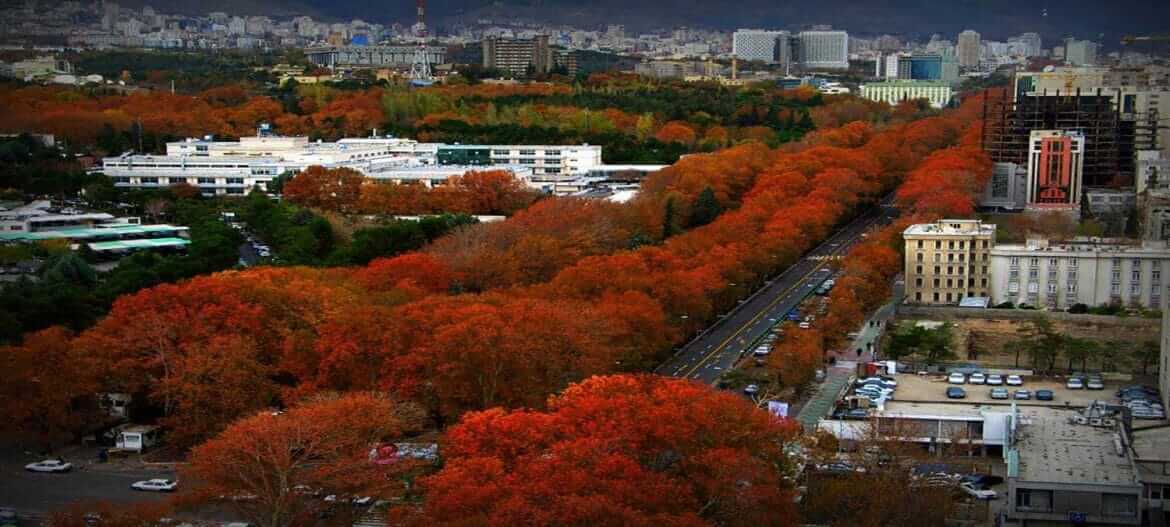 It is a great street to take a break from the hustle-bustle of the city and enjoy a peaceful and pleasant walk in natural surroundings. There are plenty of eating places and shops on this street. It connects the modern Northern Tehran to the more traditional and old Southern Tehran. The shops, restaurants, cafes, trees, people and synchronised traffic creates a harmony which is wonderful to experience.
11.9) Den of Espionage (Former US Embassy)
This is the former US embassy where 52 Americans were held hostage for 444 days during the 1979 revolution. Once a fully operational embassy, it has been turned into a museum. It is really fascinating to see the interiors of the building which were once occupied by diplomats handling highly sensitive information. Typewriters, telephone and other machinery which were actually used in the embassy are kept on display.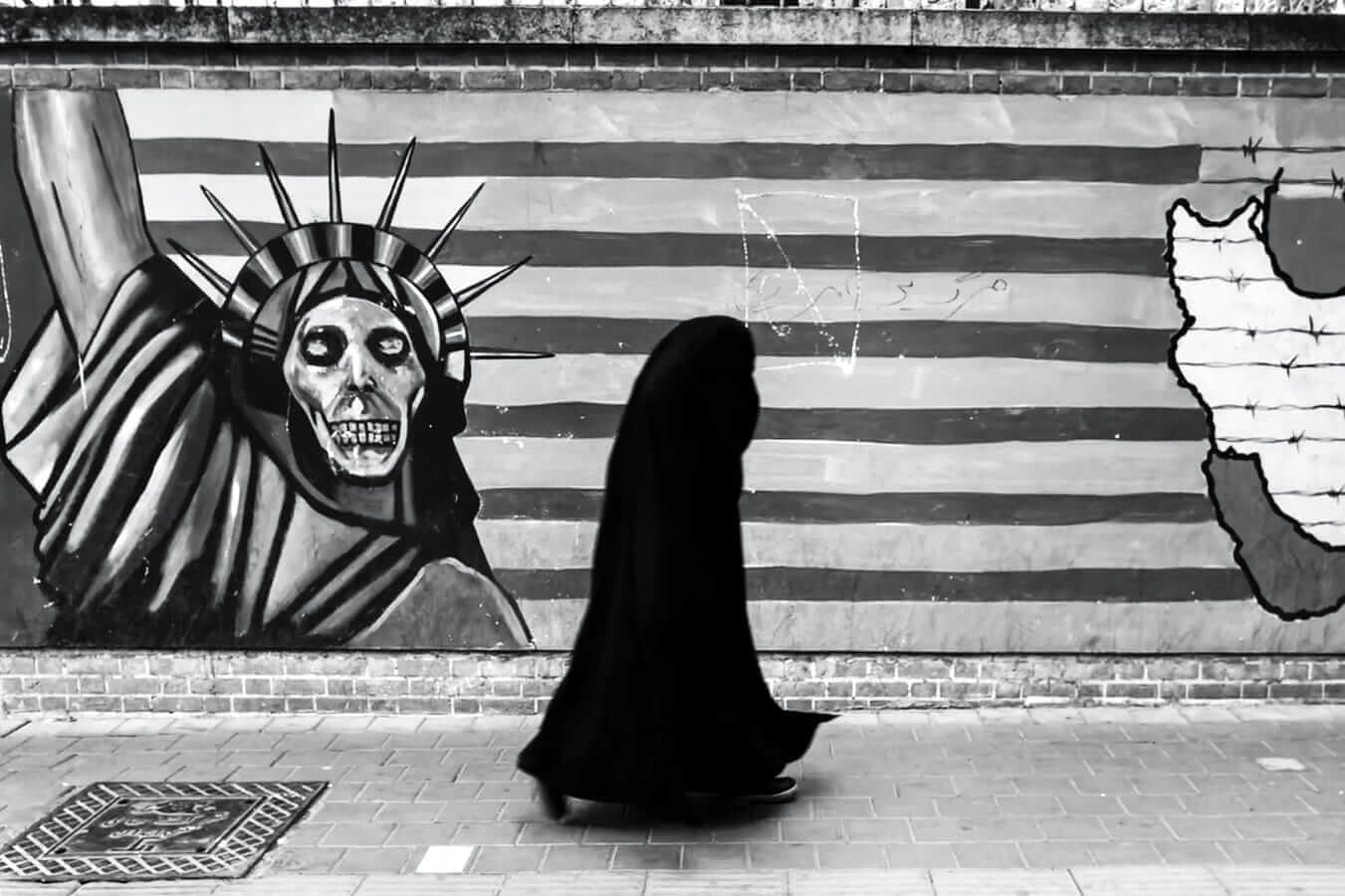 The exterior and interior walls show anti-US propaganda graffiti. The place is very unique and exciting because it is very unlike the usual tourist places you visit when you go anywhere in the world. The entrance fee for foreigners is around 6 USD and the timings are 9 am to 7 pm (with an hour break from 1 pm to 2 pm) from Sat to Wed and on Thursdays, 9 am to 5 pm.
11.10) Tabiat Bridge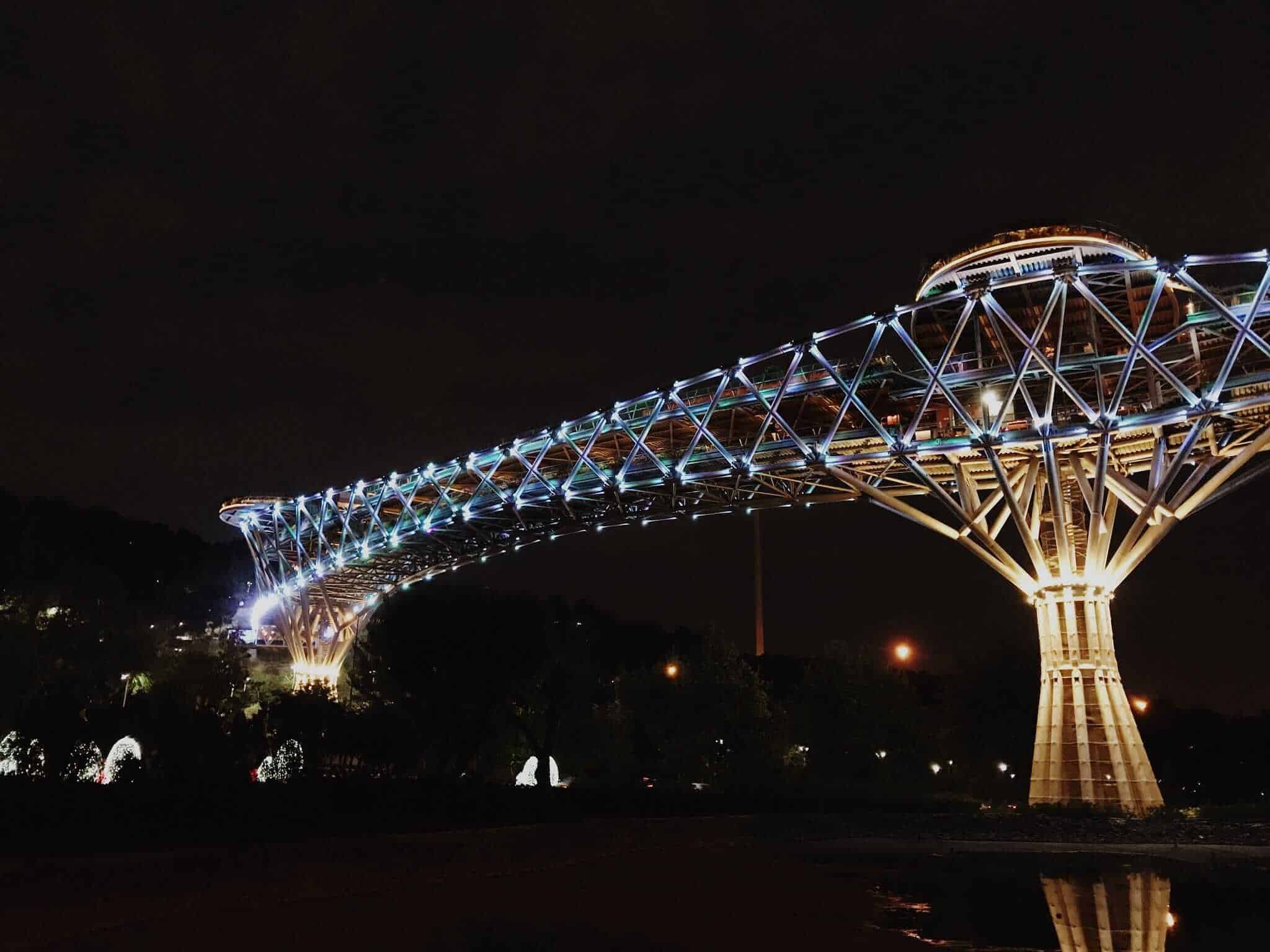 The Tabiat Bridge is the largest pedestrian overpass in Tehran with a length of 890 ft (270 m). It connects two parks- the Taleghani park and the Abo-Atash park. It is not only as a passage, but also a place to stop and contemplate. A masterpiece of architecture, it has been beautifully constructed in a maze of steel. You can enjoy a beautiful view of parks and gardens around the bridge and mountains in the distance.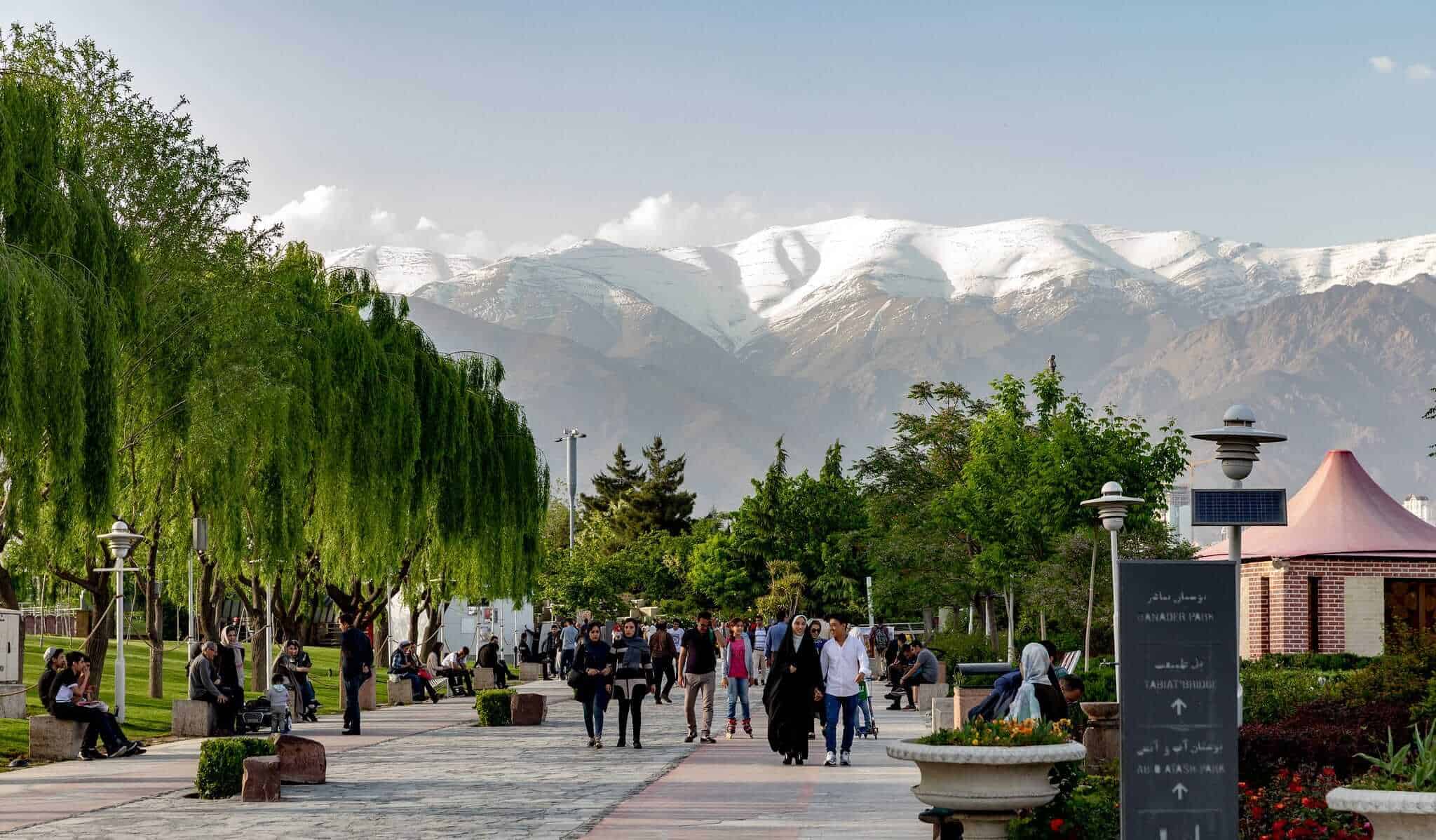 It is a great place for taking a break from the crowds, buildings and chaos of the city because of the peaceful and rejuvenating atmosphere that it provides. It is really nice in day and beautifully lit at night. Filled with locals, it is the best place for intermingling with the city folk and learning their ways. There are some good coffee shops, cafeterias, restaurants. It is open every day from 7 am to 11 pm.
If you are travelling to Tehran with kids, do not think that they will get bored because there are plenty of places in the city for kids.
12.1) Laleh Park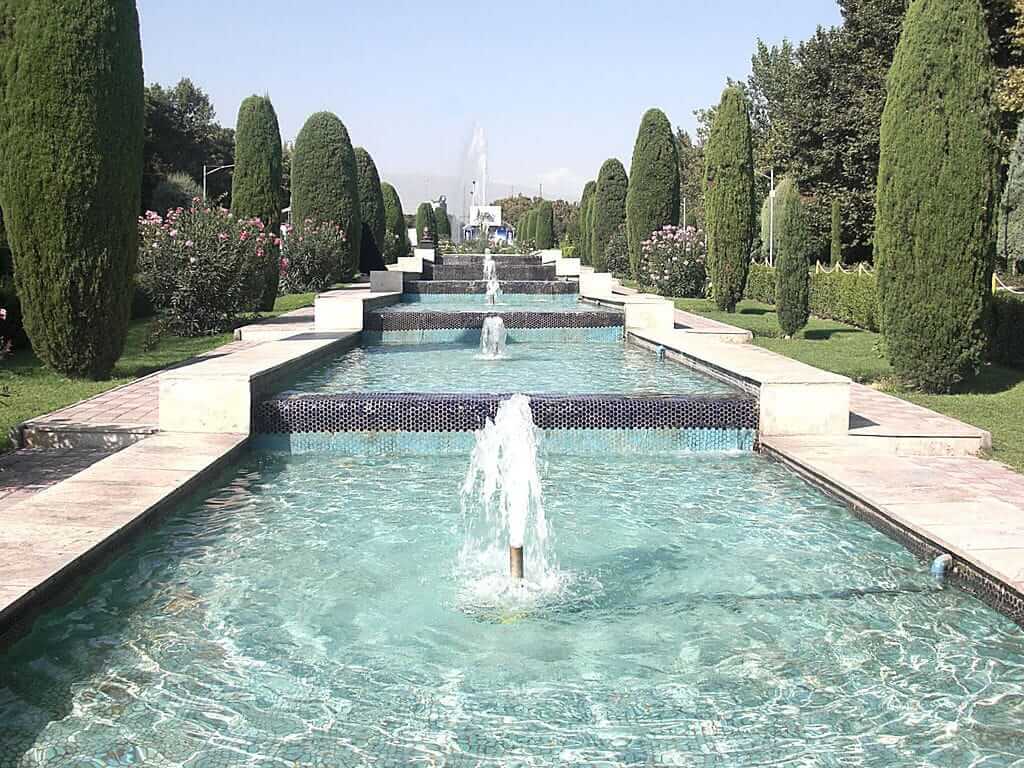 The Laleh Park is one of the biggest parks in Tehran which is very popular because of its proximity to other tourist destinations like the National Carpet Museum and the Tehran Museum of Contemporary Art. You can smell flowers as you walk which is very relaxing. There is a wonderful play area for kids, a big pool with fountains and eating places. You can find people playing games like chess, gammon, cards, karate, football, skating, volleyball, badminton, etc.
12.2) Tehran Birds Garden
The Tehran Birds Garden is a wonderful place especially for kids as it houses thousands of different kinds of birds. This place has wide open spaces and lots of trees. You can have a boat ride in the lake and eat at the restaurant. This garden has a beautiful and relaxing ambience and most importantly, time flies quickly on a visit to this place. Some birds are unique in looks while some make amusing sounds.
12.3) National Botanical Garden
The National Botanical Garden is a great place for kids because it has a large number of plants and trees not only from Asia, but also from Europe, the Americas and Africa. There are other places inside the garden like the Chinese Garden, the Japanese Garden, the Insect Museum, etc. This place is naturally beautiful and makes for a wonderful break from the modern, urban life.
13) After Tehran, travel to these places
13.1) Kashan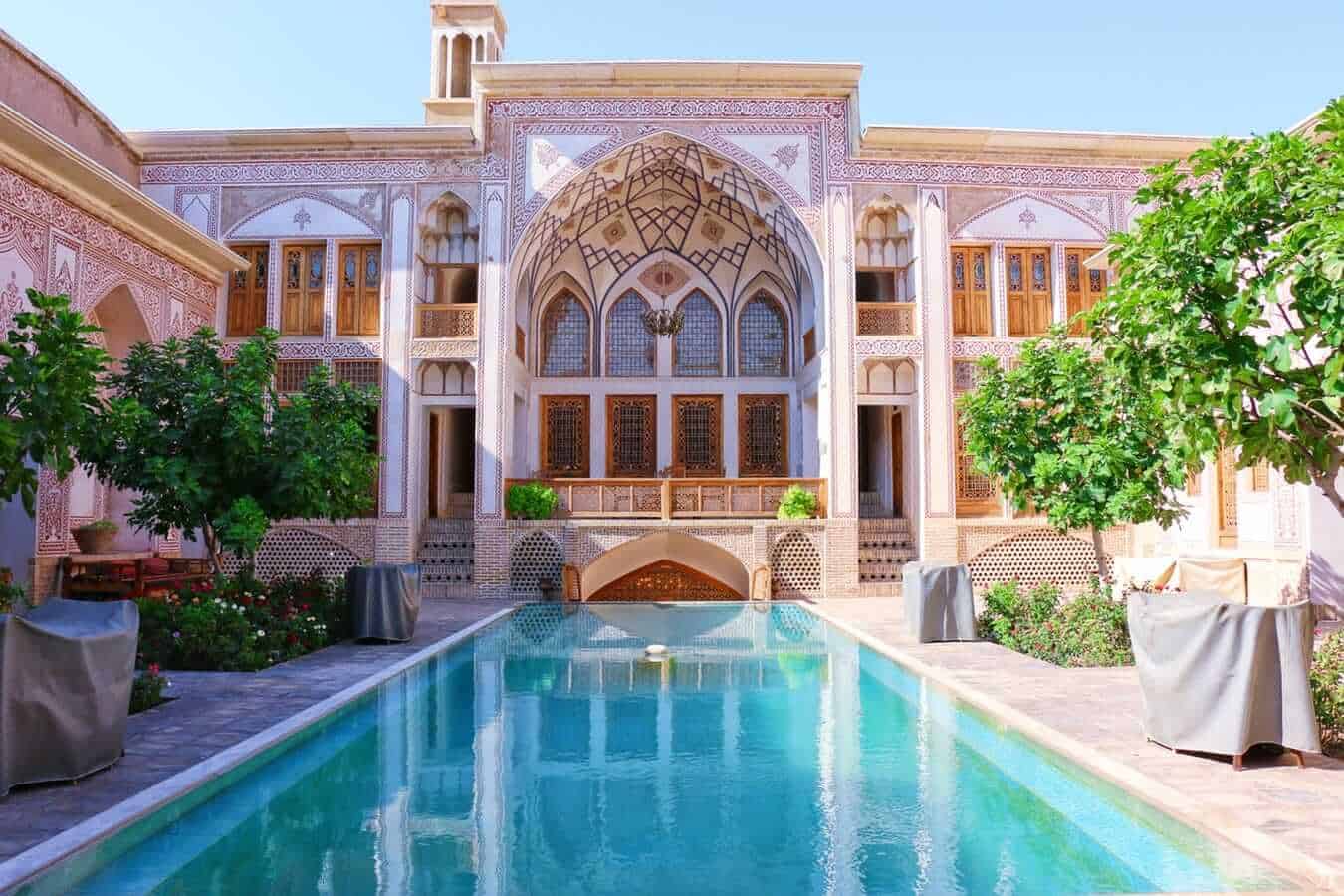 Located 244 km south of Tehran, Kashan is an old city with its history going back to thousands of years. This city is famous for being the origin of the Biblical Magi, the three wise men who went to Bethlehem to witness the birth of Jesus. There are various archaeological sights- the Abbasi House, Agha Bozorg mosque, Ameri house, Jalali castle, etc all of which were built centuries ago.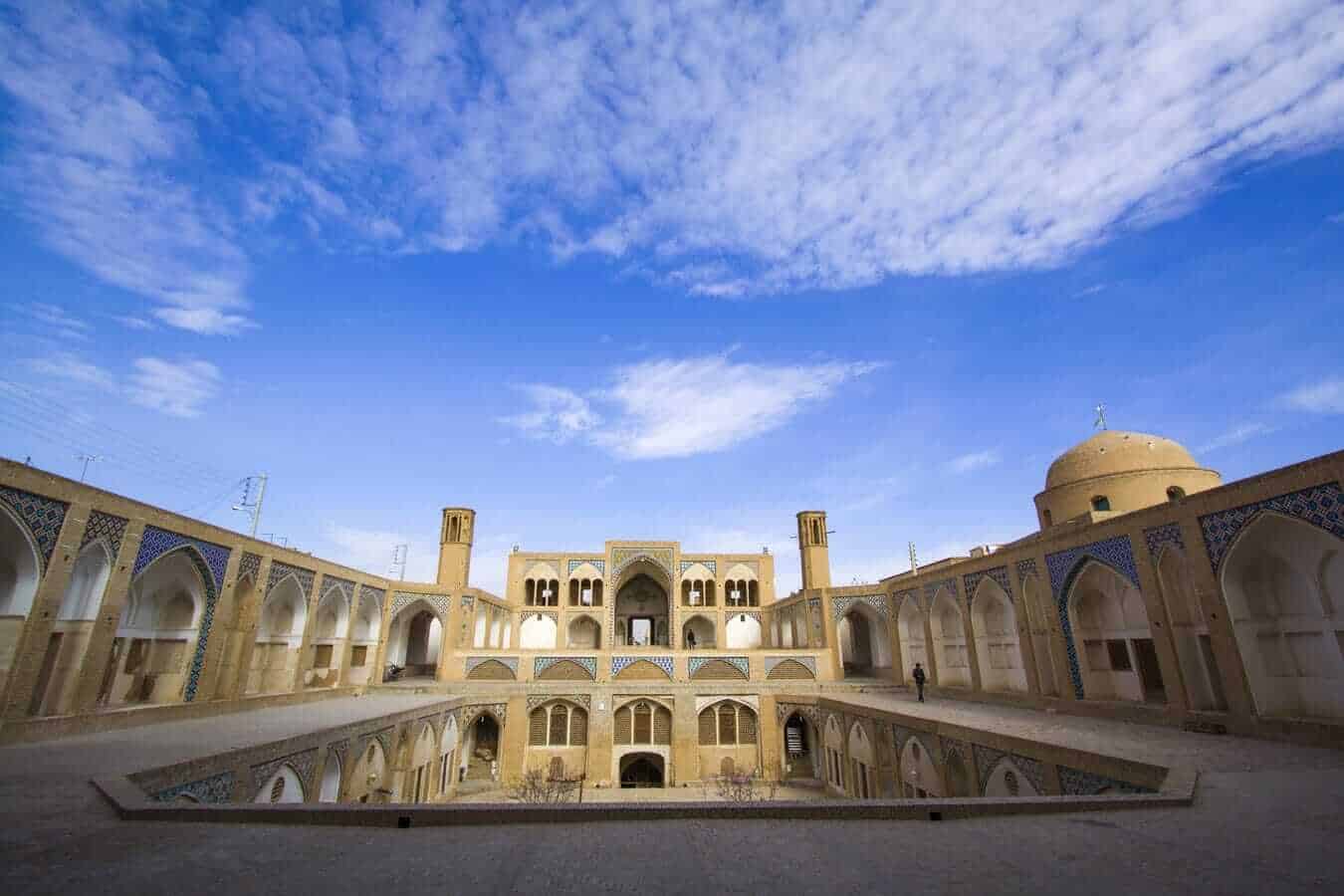 Although rich in historical buildings and remains, Kashan remains underdeveloped when compared to more developed and urbanized cities in Iran. However, there is plenty to see and visit. This city is also famous for its carpet, silk and textile industries.
13.2) Isfahan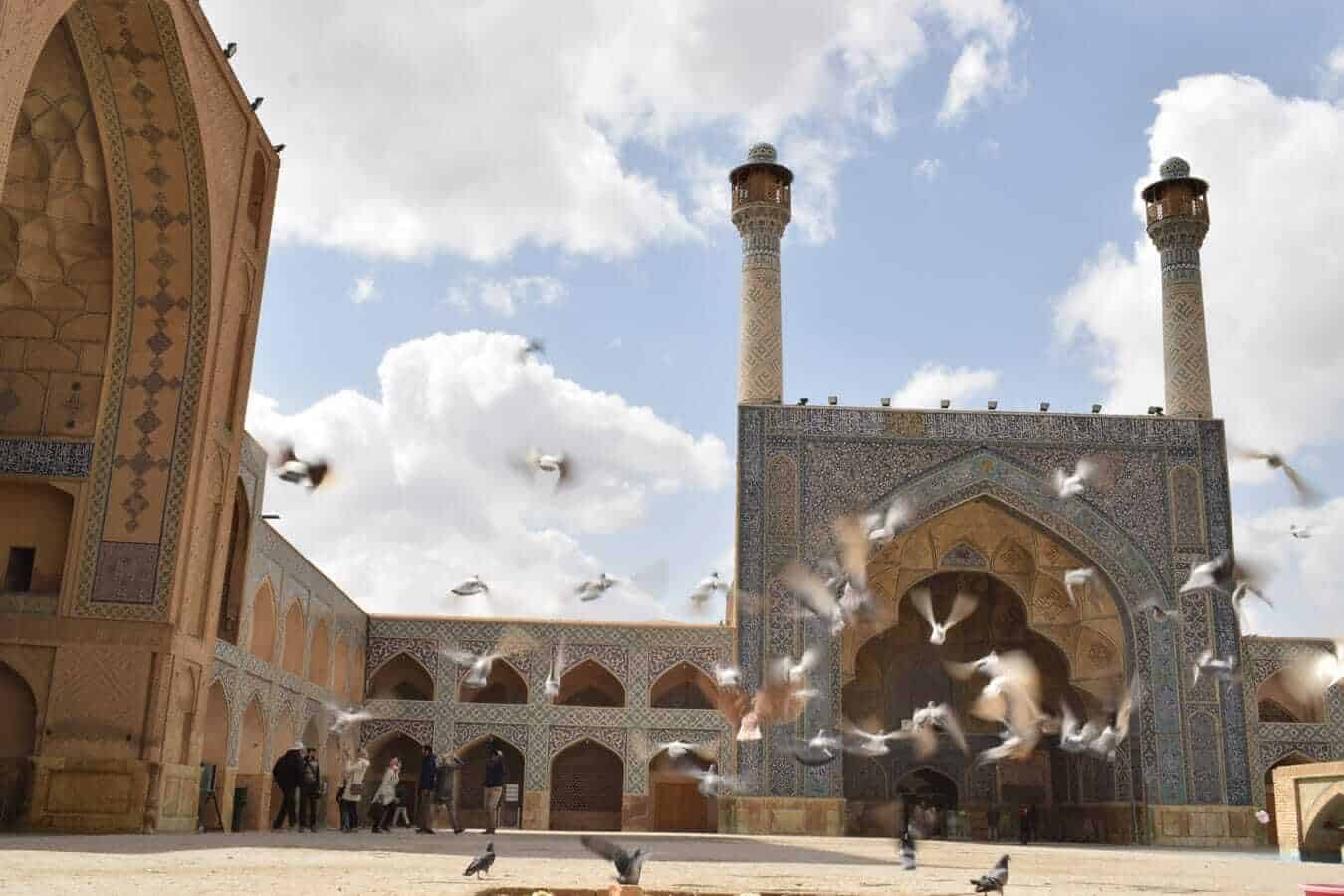 Located 406 km (252 miles) south of Tehran, Isfahan is the third largest city in Iran. It is known glorious Persian and Islamic architecture because of its beautiful boulevards, bridges, historical buildings, mosques, monuments, etc. The Naghsh-e-Jahan square at the center of Isfahan was constructed between 1598 and 1629 and has been declared as a UNESCO World Heritage Site because of its immense historical and cultural value.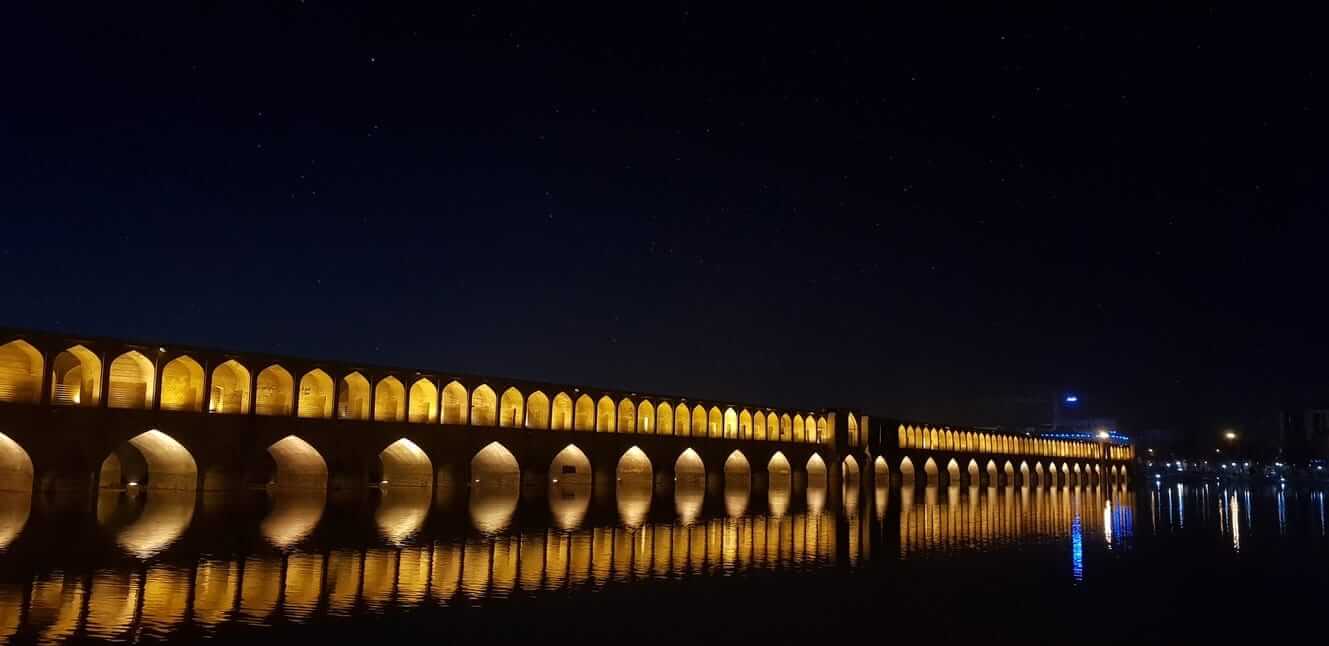 This historical city has stood the test of time. It has embraced successive cultures and civilizations. There are plenty of places to visit, such as the 17th century Shahi Bazaar, the Khaju bridge, the 17th century Bedkhen church, Emamzadehs, gardens, parks, houses, mausoleums, tombs, minarets, mosques, museums, palaces, squares, etc.
13.3) Yazd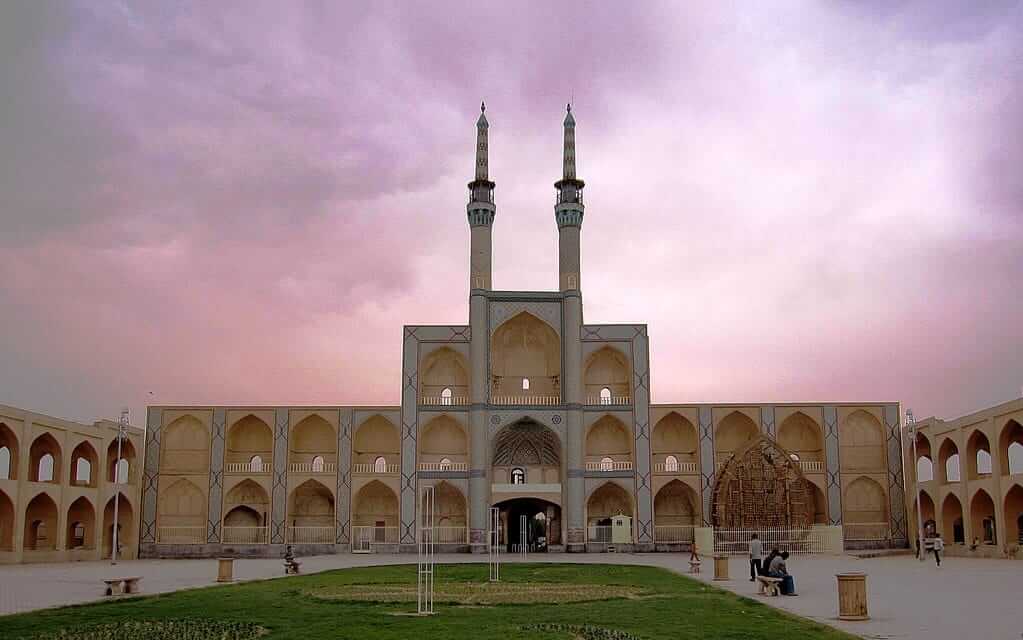 Yazd, also known as the city of windwatchers and the city of bicycles, is a UNESCO World Heritage Site. It has a unique architecture influenced by its dry and hot weather due to surrounding deserts. An important center of Persian architecture and Zoroastrianism, it has plenty of places to visit, like the Amir Chakmaq complex, Dowlatabad Garden, Alexander's Prison, Zoroastrian Fire Temple, the towers of silence, Jame mosque, Saryazd fortress, etc. There is an influence of deserts on Yazd and this influence adds to its beauty and mysticism.
13.4) Shiraz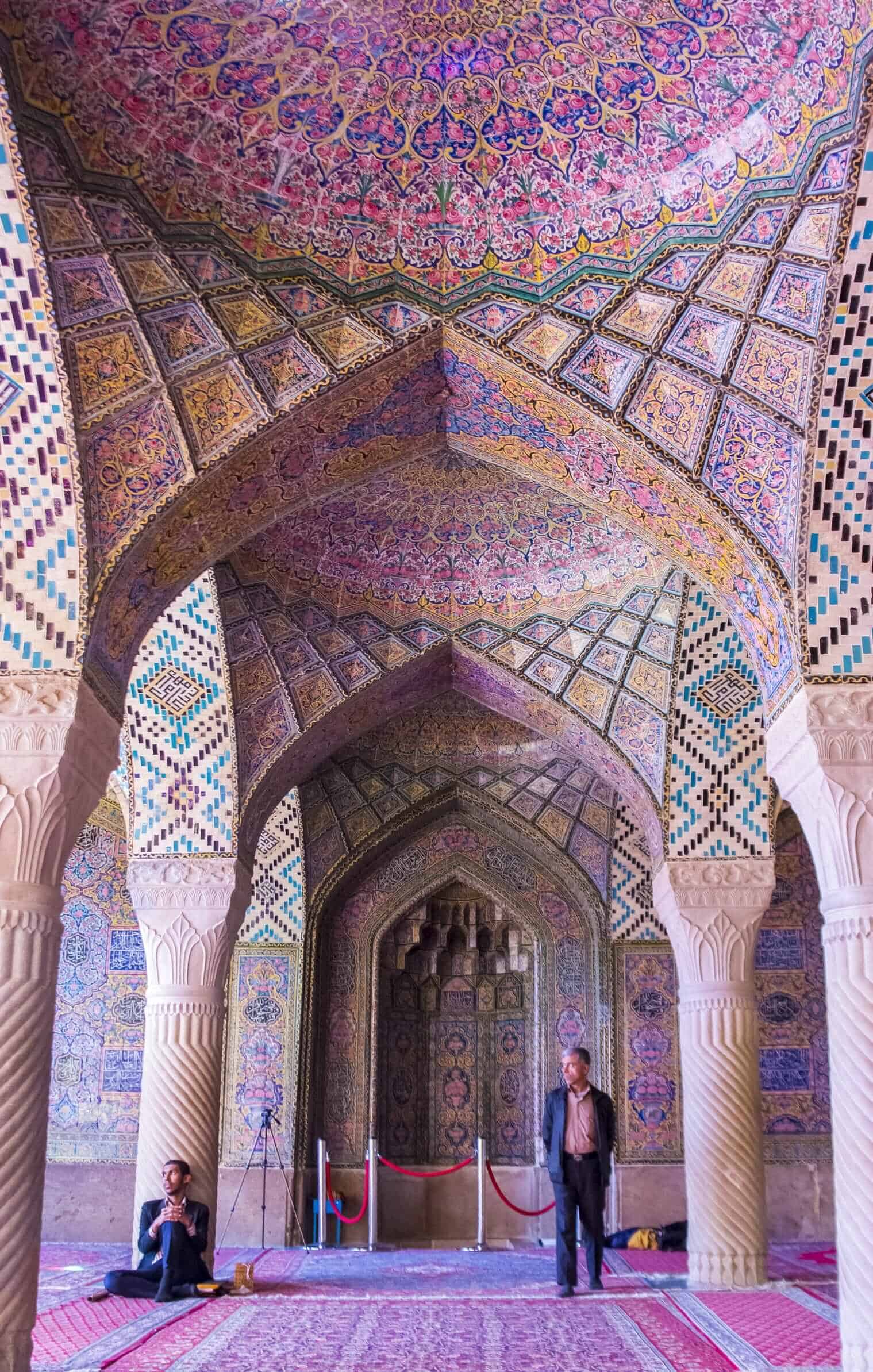 One of the oldest cities of ancient Persia, Shiraz is located in southwest Iran and has a moderate climate. Shiraz is the city of poets, nightingales, wine, gardens and flowers because it is the birthplace of a number of famous poets including Saadi and Hafiz, its claim over being the birthplace of the Shiraz wine and its various old and new gardens.
There are many places to visit in Shiraz- the Delgosha Garden, Arms Museum, Vakil Bazaar, Shah Cheragh, the Quran Gate, and others. There are many good restaurants and fast food places. You can easily find Western food like Pizza, sandwich, burger, hot dog, etc. in Shiraz. Don't forget to visit the Persepolis which is 60 km away from Shiraz. Visit this beautiful city and immerse in its historical beauty and charm.
14) Travel Scams in Tehran
14.1) The Good Samaritan
It is a common practice for some locals to approach tourists and voluntarily ask if they need help with directions. If you take their help, they will demand a big tip and even quote the amount. While generally people are very helpful and kind, some people have this terrible misconception about foreigners that they are super rich. These people look at foreigners as Richie Rich, people who wouldn't mind taking out a bundle of cash and giving it to them as a tip.
14.2) The cheap ticket
While visiting some famous tourist places, you may be approached by someone offering you a ticket to the place at a price that is cheaper than the actual price of the ticket. Don't think that it is your lucky day. It is a scam. Always buy tickets from the designated counter.
14.3) Fake Police
Although rare, this scam involves men pretending to be police officers and asking tourists for their passport. After getting your passport, they will accuse you of a crime and then say that it can be settled with a fine. Do not hand over your passport. Do not entertain anyone who does not have a valid badge or ID. Be adamant and insist on contacting your embassy or try calling the real police.
14.4) Fake Taxi
After dropping off the owner, some personal drivers try to pass off as taxi drivers and use the car to make some quick money. These drivers will offer you a lower price and will demand more money after reaching the destination. Obviously, the cars are for personal use and not for taxi service. All taxis in Tehran are either green or yellow in colour. In order to be completely safe, use the Snapp app which works exactly like Uber.
14.5) Pickpocketing
In Tehran, pickpocketing has become a little organized that is to say that it is done in groups- one individual will distract or engage you in a conversation, the other will push you and another will pick your pocket. Keep your wallet in your front pocket because it is safer. You can also get travel insurance which covers theft.
15) Knowledge Zone
15.1) Libraries and Bookstores
Iran is a nation that respects its writers and reading habit is a family value. There are many places in Tehran that you can visit for reading or buying books. There is the National Library of Iran which has hundreds of thousands of books, publications, photos, audio books, manuscripts, music scores, etc.
Tehran also has the world's largest bookstore, the Tehran Book Garden which is simply amazing. There are other bookstores in Tehran such as the Shahr-E-Ketab, Hashemi Bookstore, Hoz-E-Noghreh Book Shop, etc. You can also visit the Enghelab street for roadside bookstores. Furthermore, you can visit the Tehran International Book Fair which is held between April and May each year.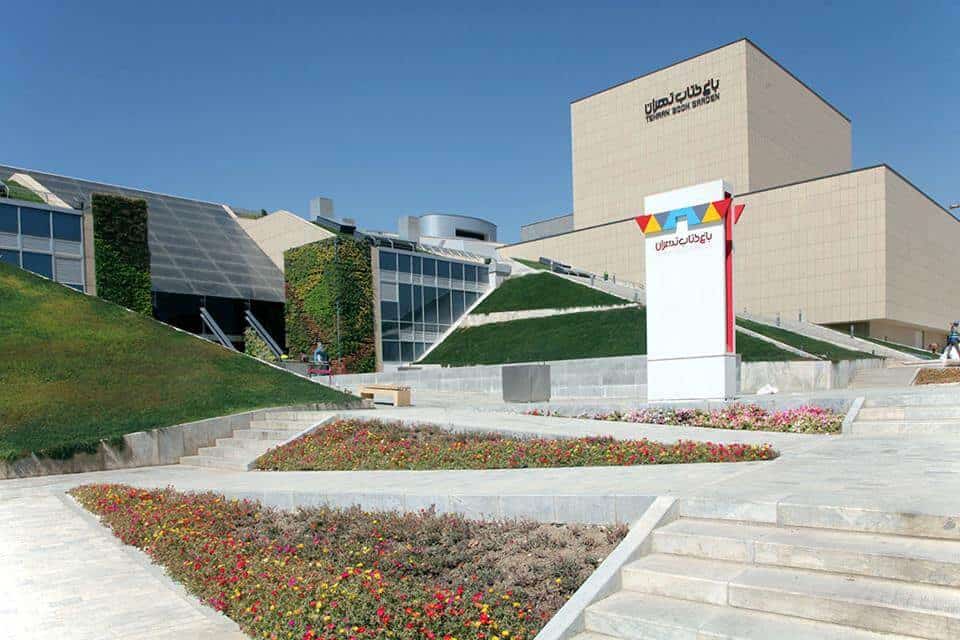 15.2) Museums
There are many museums in Tehran which preserve and display things from the glorious past of Persia. There is the the Glassware and Ceramic Museum of Iran, Tehran Museum of Contemporary Art, Reza Abbasi Museum, the Den of Espionage, Niavaran Cultural Complex, the Iran Cinema Museum, the Carpet Museum, and others. You will be fascinated by all the articles on display and all the knowledge about history that is up for grabs.
16) Thinking long term?
Tehran is a huge city with a large number of inhabitants. There are all kinds of people and places. There is luxury as well as happiness in simple things.
16.1) Education
Education is a top priority of the government and the citizens of Iran. Therefore, it has many excellent schools for children. There is also a large number of private, public and state-affiliated universities offering degrees. There are medical, dental and pharmacy schools, engineering schools, schools for learning the Persian Language and Literature, etc. You can learn more about it by visiting the official website of Internationalisation of Higher Education in Iran (IHEI).
16.2) Working in Tehran
Starting a business in Tehran is not a Herculean task but there are a lot of factors that come into picture. The Ease of Doing Business rank of Iran is 128 in 2019 which is a 2.34% improvement from the last year score. A highly detailed report prepared by the World Bank which you can find here will give you all the details.
If you are thinking of a job, you will need to obtain a work permit which is valid for 1 year and can be renewed. IranTalent is a great platform to look for jobs in Tehran, where you can upload your CVs and employers can contact you.
17) Short on money?
17.1) Save on food
Tehran is a large city which houses a large number of students and office goers who are struggling and working hard to make it big in life. Hence, there are plenty of places to eat good quality without having to spend a fortune.
Live in a place that offers free breakfast, don't buy water because drinking water fountains are available everywhere in Tehran. There are tons of kabab shops, sandwich shops and restaurants serving good food at affordable prices. Avoid places with English menus and places near famous tourist attractions because they are more expensive.
17.2) Save on transportation
Public transportation in Tehran is very cheap in Tehran, you just have to get a grip on it. When in Rome, do as the Romans do applies here. It is a city which runs at its own pace and if you sync yourself with it, you can save a lot of money. Travel in metro, which is clean, fast, cheap and therefore efficient. It has great connectivity and as a result, you can go to most places without having to walk a marathon.
18) Emergency?
It is always better to have as much information about how to cope with unforeseen circumstances when travelling to a foreign country.
18.1) Healthcare
UNESCO has rated Iran's primary healthcare system as excellent. Thousands of people from other countries travel to Iran as a part of its health tourism industry. There are a number of hospitals providing services of international standards and having well-trained doctors. The healthcare policy of Iran ensures that the healthcare cost is very cheap, so do not worry about costs.
Also, language barrier should not be a problem in Tehran as most doctors receive education abroad and speak English well. Some well known hospitals in Terhan are Mofarah General Hospital, Tehran Clinic Hospital, Madaran Hospital, Moheb Kousar Hospital, etc.
18.2) Pharmacies
Always have prescriptions listing the names of medicines you may need during your stay. The pharmacies in Tehran are not like the ones in the US or most European countries which is to say that you will not find staff members wearing white aprons. However, one good thing is that medicines are quite cheap in Iran due to the healthcare policy. There are around 55 pharmaceutical companies in Iran.
18.3) Women Safety
Due to strict laws and Islamic culture, acts of violence against women are very rare in Tehran. Anyways, you should always take general precaution. Solo women travellers must inspect a place before deciding to live there. Use the metro or app based cabs for transportation, not that the regular cabs are not generally safe.
Also, read our content related to women traveling solo. You'll find useful information and more ideas to stay safe.
18.4) Embassy Houses
There are many embassies and consulates in the city of Tehran. There are a total of 108 foreign representations in Tehran (101 embassies, 5 consulates and 2 representative offices). Visit this website to find your country's representation and click on it to get all the information you need.
19) Useful Apps
Apps make our life easier. As a tourist in a foreign country facing the language barrier, you will find these apps very helpful.
19.1) Snapp
Snapp is Iran's Uber. It has great connectivity and makes transportation very easy. You book your cab through the app, get the details like the type and make of the car, its registration number, the driver's identity and contact information, etc. The cab arrives in minutes. Although everything is in Persian, the interface is very user friendly and one you get the hang of it, it becomes much simpler.
19.2) Tehran Metro
In a huge city like Tehran, traffic is an everyday problem. In order to avoid it, the best option is to travel through the metro, which is fast, cheap, easier to use and on the whole very convenient. The Tehran metro app is a must have because it gives you a lot of information, such as how to go around after leaving a particular station and the biggest pro is that the app is also available in English.
19.3) Foursquare
Iranians frequently use Foursquare and as a result, it has become very effective in making personalized recommendations. People upload photos and write reviews about places. You can read about restaurants and tourist destinations and the experiences of other people. This makes your decision making process simpler.
Hope you enjoy your travels to Tehran. Ping us, message us, ask us – if you want any help for your travels. Happy travelling:)
Read our other guides, and enjoy your travels like a local.