Home » Food-Restaurants »
The oldest city in South Africa surrounded by ocean and mountains, with a cultural heritage spanning to more than 300 years, Cape Town, is truly a traveler's delight. Colloquially named the Mother City, the place has always been a major tourist hub and is rightly considered one of the most beautiful cities in the world. Cape Town is also a family-friendly destination, you can enjoy it with the kids, too!
Also adding another feather to its cap, Cape Town was named the best food city in the world by Conde Nast Traveler in 2016
So here we have compiled a list of some of the best vegan places to try out in Cape Town, to make your travel experience more responsible, sustainable and yeah memorable! No matter if you're a conscious earthling or just a curious adventurer thriving on novelty, these places are sure to make you keep coming back for more. And, if you're craving for even more, check the rest of our food guides.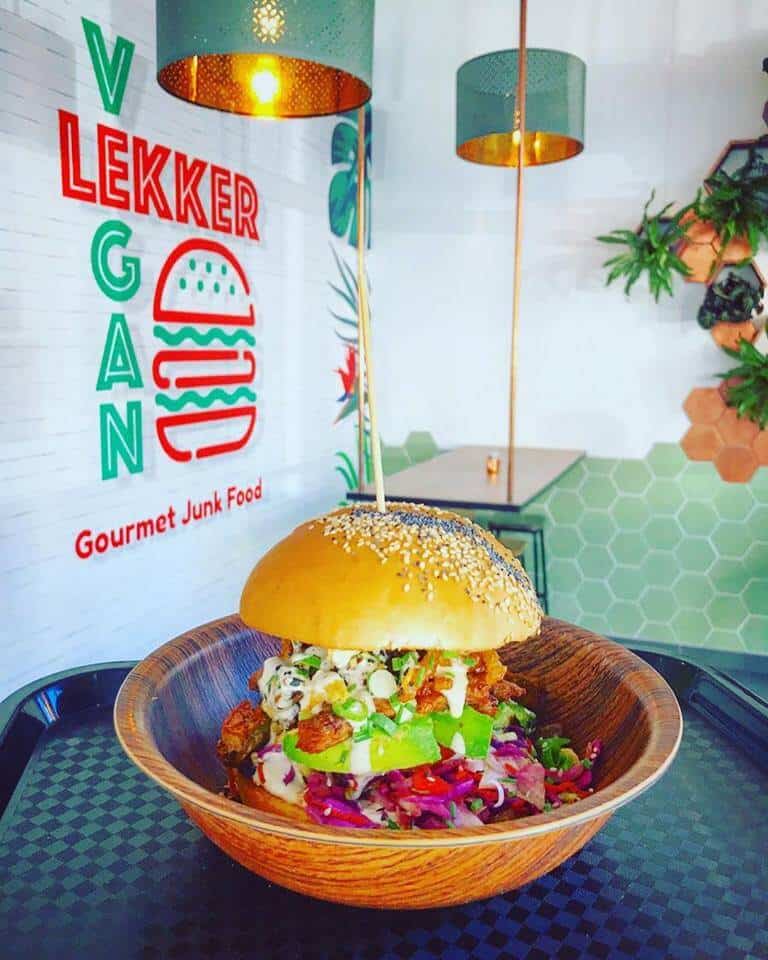 Address:
Kloof: Shop 11A1, Palmhof Shopping Center, 105 Kloof St, Gardens
Harrington:

37 Barrack Street, Corner of Harrington & Barrack Street, Zonnebloem
The place describes itself as "vegan gourmet junk food", and for all those carnivores who think vegan is really a much ado about nothing, this place will be a pleasant surprise. The portions are large and the food is delicious.
There is a great deal of variety on the menu from- Gatsby's (beefy, mincy and messy), Lekker meals (porky sticks, spicy beefy salads, nuggy wrappies), burgers, Lekker chips to desserts, drinks and snack options. Who knew junk could ever get this nutritious. Do try Lekker Beef Gatsby and the mouth-watering vegan chocolate cheesecake.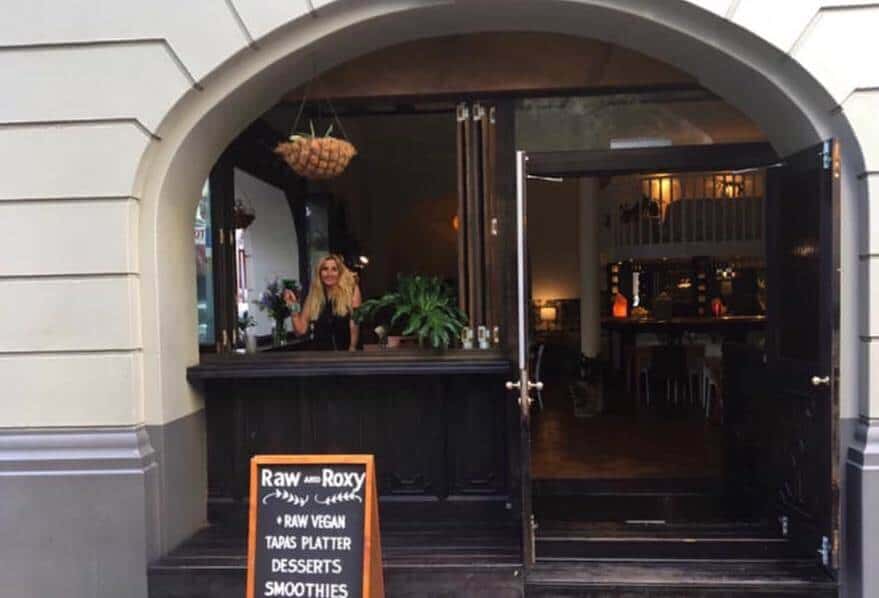 Address: 38 Hout Street (Corner of Hout and Berg)
This small place is so famed and loved that in spite of there being no signage advertising it, people flock to it at all times to sample the delectable vegan cuisines. It also has the distinction of being the first 100% dedicated raw vegan restaurant in Cape Town.
Not surprisingly the menu offers alluring raw vegan versions of the most indulgent foods and salads, freshly squeezed juices, vegan patisseries, and ice-creams.  Main meals include lasagne, pastas, red Thai curry, raw vegan sushi, raw pizza and the Tapas platter (includes a little bit of everything). Don't forget to try their Love elixir and Blackberry or lemon-lime cheesecake. Definitely, one of the best vegan restaurants in Cape Town.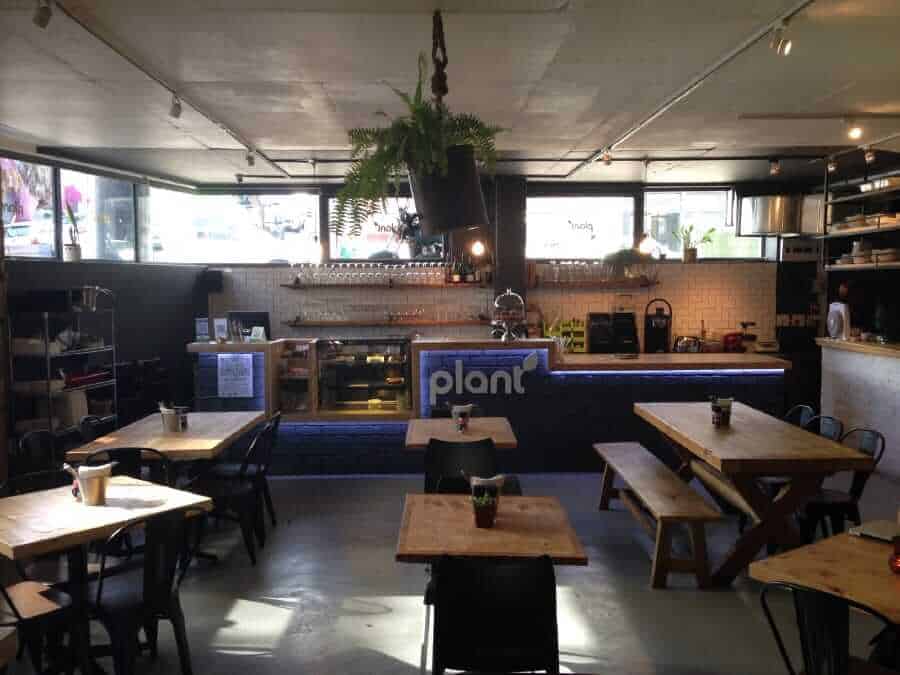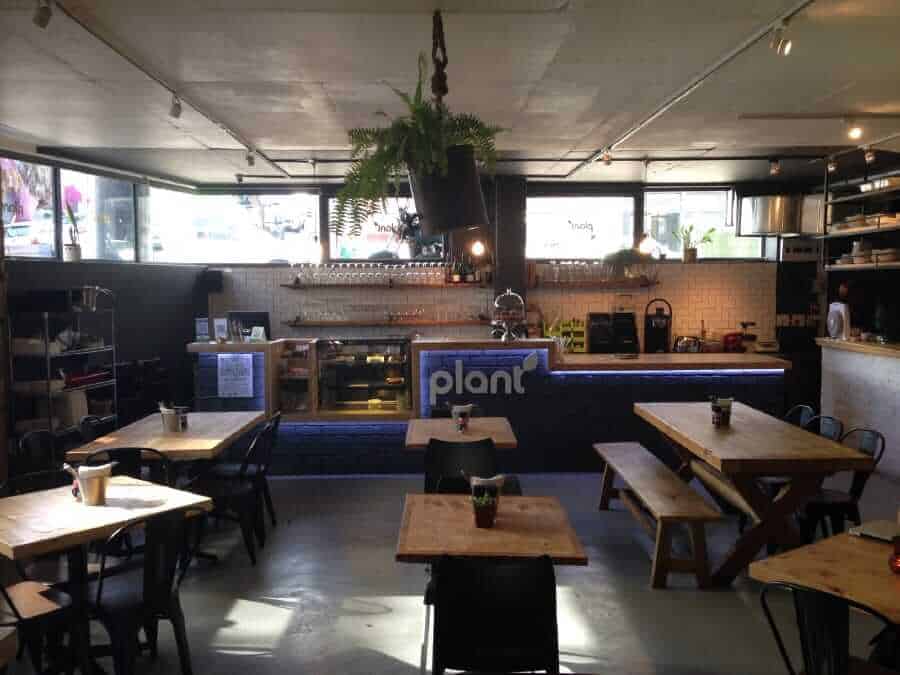 Address: 8 Buiten St, cnr. Loop St
The place is one of the most popular gourmet vegan restaurants in Cape Town.  It serves everything from breakfast to main meals, lunch, and dinner along with tasty and nutritious smoothies and freshly baked desserts. All the food is made from scratch and they serve their own dairy-free cheese, egg-less mayo, and tempeh bacon. It is safe to keep this place as your very first experience with vegan food in the capital. Try the Plant burger, the Dirty Mac and cheese, the raw cake with any of the fresh juices and the smoothies.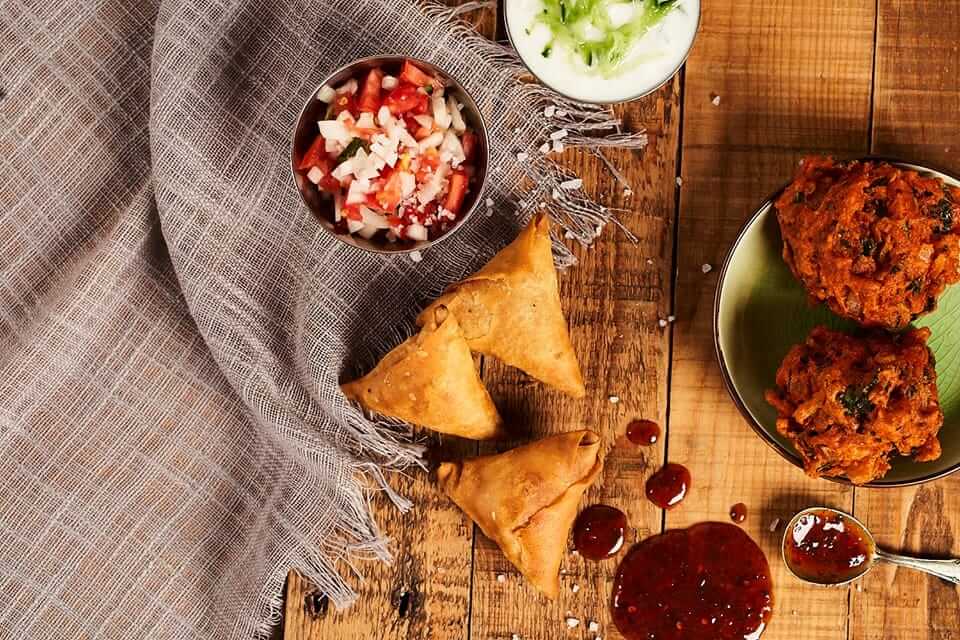 Address:
Kloof Street: Shop 11b, Palmhof Centre Gardens
Rondebosch: Fountain Square, Main Road, Rondebosch
This pure vegetarian restaurant (previously known as Maharajah vegetarian) has been one of the best vegan restaurants in Cape Town for a long time and offers good value for money. The menu is varied and extensive serving Indian cuisines, rice, dahls with more than 20 curry options, vegetarian chicken, biryanis, coffee, and desserts.
The Café has two restaurants, one at Kloof Street and the other at Rondebosch. The meals are the same, however, with a slight variation of selection at each café. Try their vegetable korma, vegetarian butter chicken and mango lassi.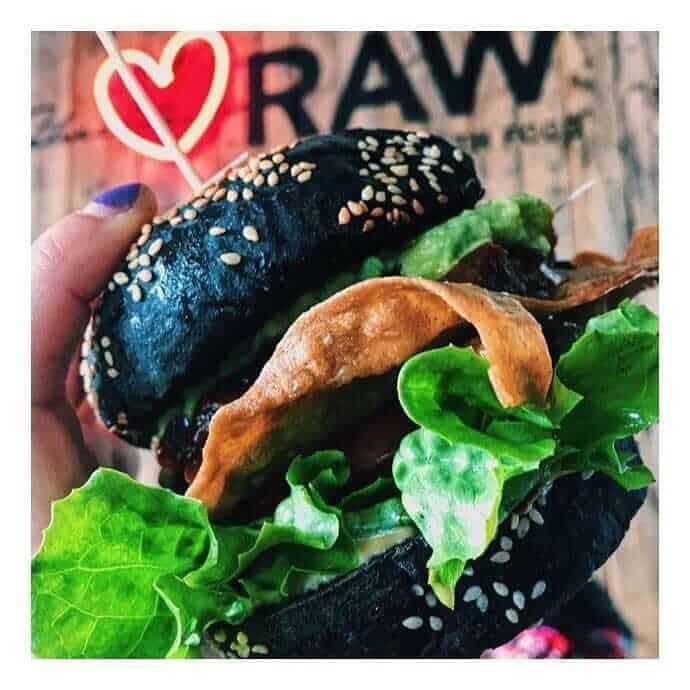 Address: 98 Regent Road, Seapoint
This is one place where you truly get the best of both worlds- the food is nutritionally uncompromised and looks as good as it tastes, bursting with original, fresh flavours. Here you will find most ingenious vegan menus from charcoal activated burgers to pumpkin pie flapjacks and Trump Dog (HP) 90.
Also, you can enjoy their guilt-free desserts (sugar-free, dairy-free and organic), cold-pressed juices, raw organic superfoods, and fresh smoothies, to your heart's delight. Do try Snickers bar 63, Trump Dog and Poke bowl.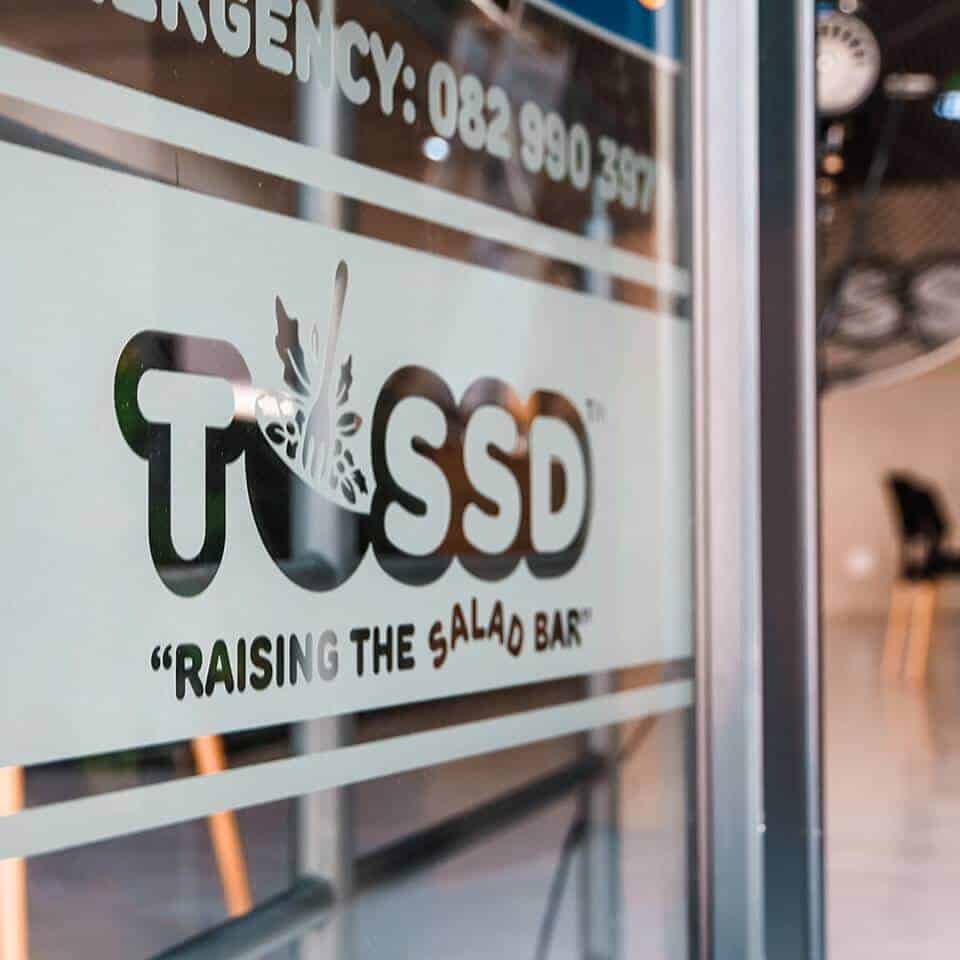 Address: Shop 3, Sloane Square, Corner Buitenkant & Mill Street Gardens
This health food restaurant offers its often busy clientele nourishing food choices with an emphasis on clean eating. Toss'd offers a standard salad base of mixed lettuce, kale, quinoa or wraps to which the customer can choose from a selection of toppings and salad dressings to achieve their own unique salad, soups, wrap or bowl; not many places in the city allows one to do that.
To get us the best in terms of freshness and quality, cold-pressed juices, smoothies, oat muffins are prepared daily on-site. Try spicy chickpeas sweet potato bowl with tangy tahini dressing, DIY salad, and Cinnabun smoothie.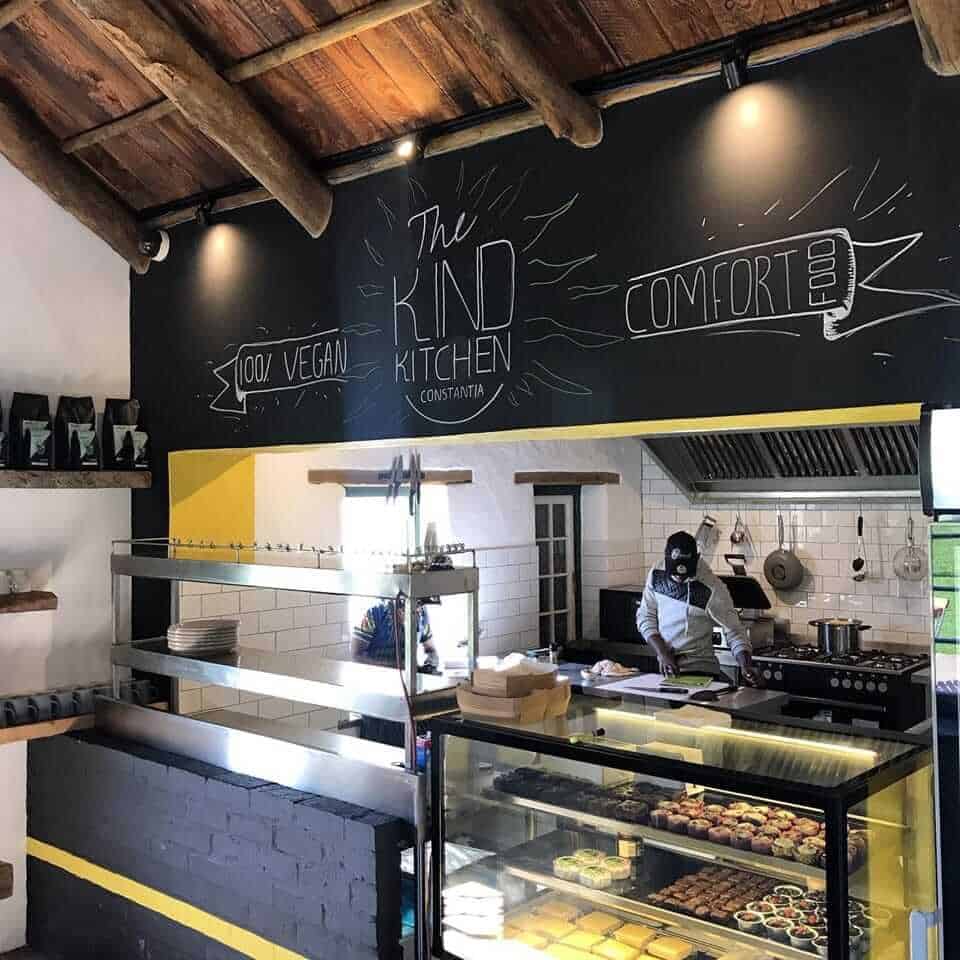 Address: 252 Albert Rd, Woodstock Brewery, Shop 1, Woodstock
This one hundred percent vegan cafe & deli located in the heart of Woodstock creates seasonal vegan goodness from locally cultivated and sourced produce in the Cape Town CBD. It serves brunch, tacos, wraps, salads, sandwiches, smoothies, juices and coffee with almond milk. The daily menu highlights are the reason this place is in our list of best vegan restaurants in Cape Town.
All the food is prepared here with much creativity and passion; do try their Pulled Jack Fruit tacos, beer-battered avo taco, corn ribs, the big banana fish and gluten-free chocolate brownie with ice cream.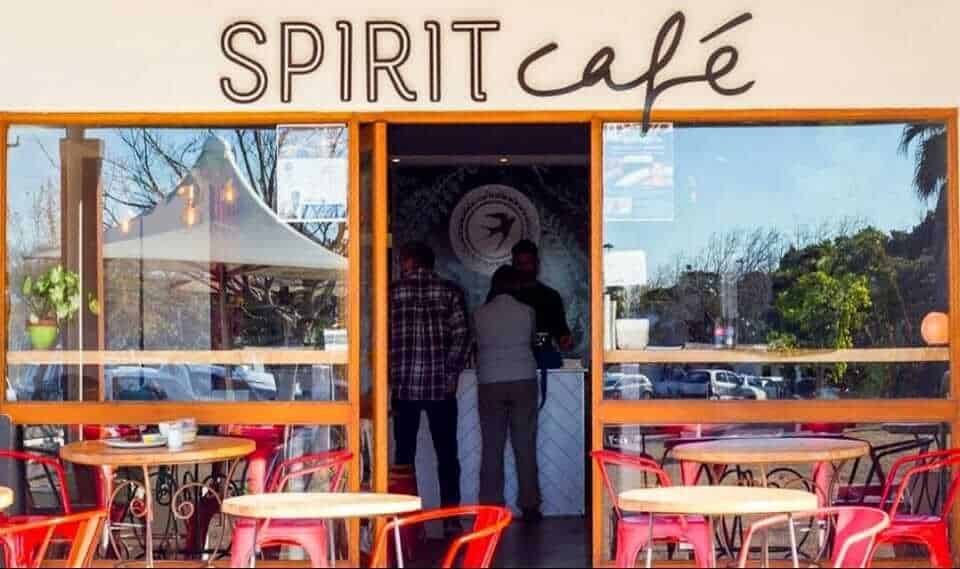 Address:
Constantia: Shop 10A, Constantia Village, Constantia
Dunkley Square: 26 Dunkley Square, Gardens, Gardens
This place serves great food which just happens to vegan. So regardless of being a vegan or not, you'll enjoy the simple, non-fussy, delicious menu. The lunch menu appears to be the main drawcard here though breakfast options are quite varied too which include- muffins, chia pots, crustless quiches and free-range eggs served with halloumi, avocado, etc.
The lunch menu changes daily and there's a communal buffet, so you can compile a plate according to what looks great to you. Smoothies, wraps, juices, hot drinks are also available. Do try their Chia Seed, Buchu & Pear Cake, Beet box juice and Coconut chai latte.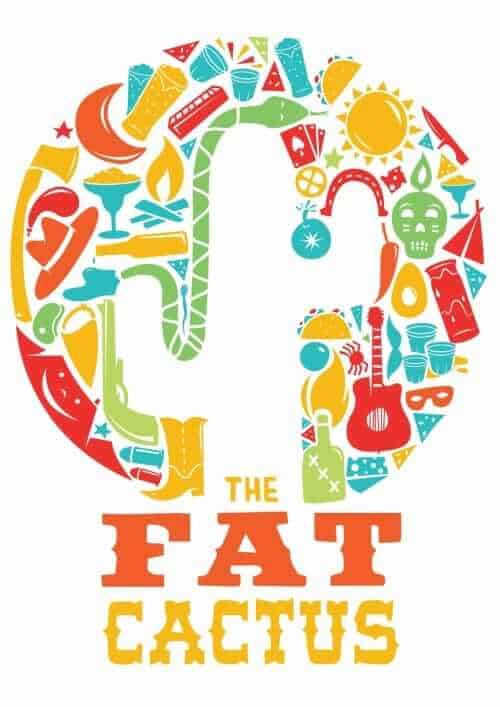 Address:
Mowbray: 47 Durban Road, Mowbray
Gardens: 5 Park Road, Gardens
Woodstock: 160 Albert Road, Woodstock
This beloved vegan-friendly Tex-Mex restaurant in the city offers authentic Mexican dishes like nachos, enchiladas, quesadillas, fajitas with burgers, tapas, and margaritas. They have three branches around Cape Town at Woodstock, Gardens, and Mowbray.
The food is quirky and delightful and with so much on menu, you will be spoilt for choice! Try Grilled Mexicana fajita, grilled veg enchilada, and frozen Mangorita and do ask for Vegan cheese options.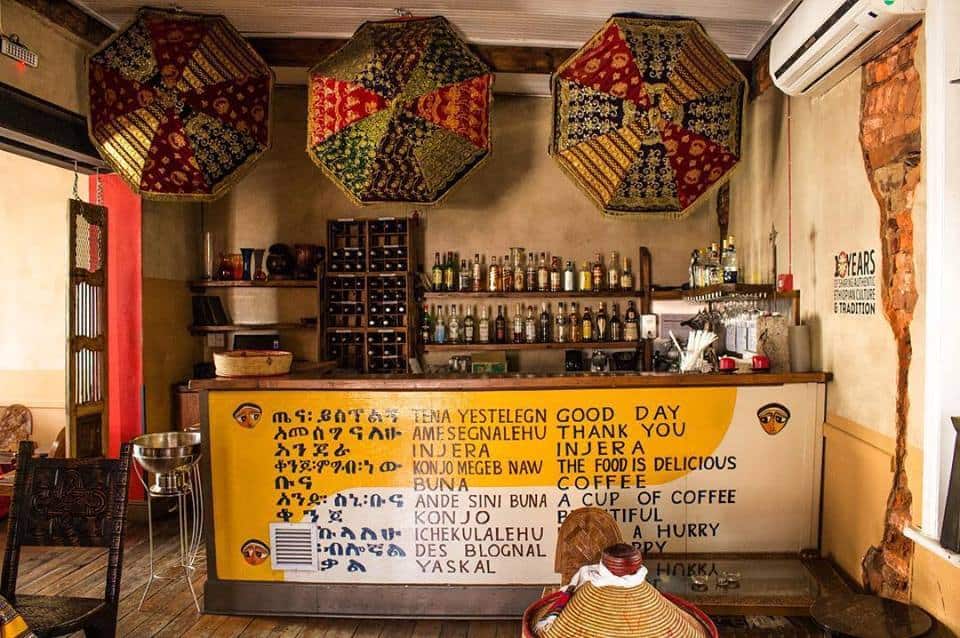 Address: Corner Church & Long Street, 41 Church St, CBD
The place is famed to serve some of the very best authentic vegan and vegetarian Ethiopian food in the city. The dishes are served in a woven basket table (called Mesob) on a large plate which is layered with a pancake-like sourdough base called Injera. Without utensils, your hands and Injera are used to scoop the various flavorful stews and sauces.
The food is gluten-free and the menu has vegan and non-vegetarian meals. Platters offer a taste of a little bit of everything, so if you are unsure regarding the choice it is advisable to go with this. Do not miss the legendary Ethiopian coffee here.
Where will you book your table next? Which is your favorite vegan restaurant in Cape Town? Tell us in the comments!