Home » Food-Restaurants »
People who love to eat are always the best people.
Said the notable chef and author Julia Child. Since all of us humans have to eat to survive, wouldn't it be a sad waste of an opportunity to eat badly?!
To add to it we believe if you talk about food just as much as you eat it, you're in good company. So here's a lowdown on some of the best places in the capital city of India: Delhi. Delhi is famous for some of the world's most incredible flavours (also for some of the best bars and clubs!). Here, where you can dine to your heart's content.
You won't regret it, promise!
The restaurant featured in the World's 50 Best Restaurants 2018 and has been the recipient of San Pellegrino Best Restaurant Award in India by Asia's 50 Best Restaurants 2018 for the fourth consecutive year.
The place is famous because it showcases inventive Indian cuisine by complementing the flavours and traditions of India with global ingredients and techniques. Food dishes by acclaimed chef Manish Mehrotra and ambiance are superb here. The restaurant also has three private dining spaces coupled with a contemporary Indian menu combining fresh seasonal produce and unusual ingredients from across the world.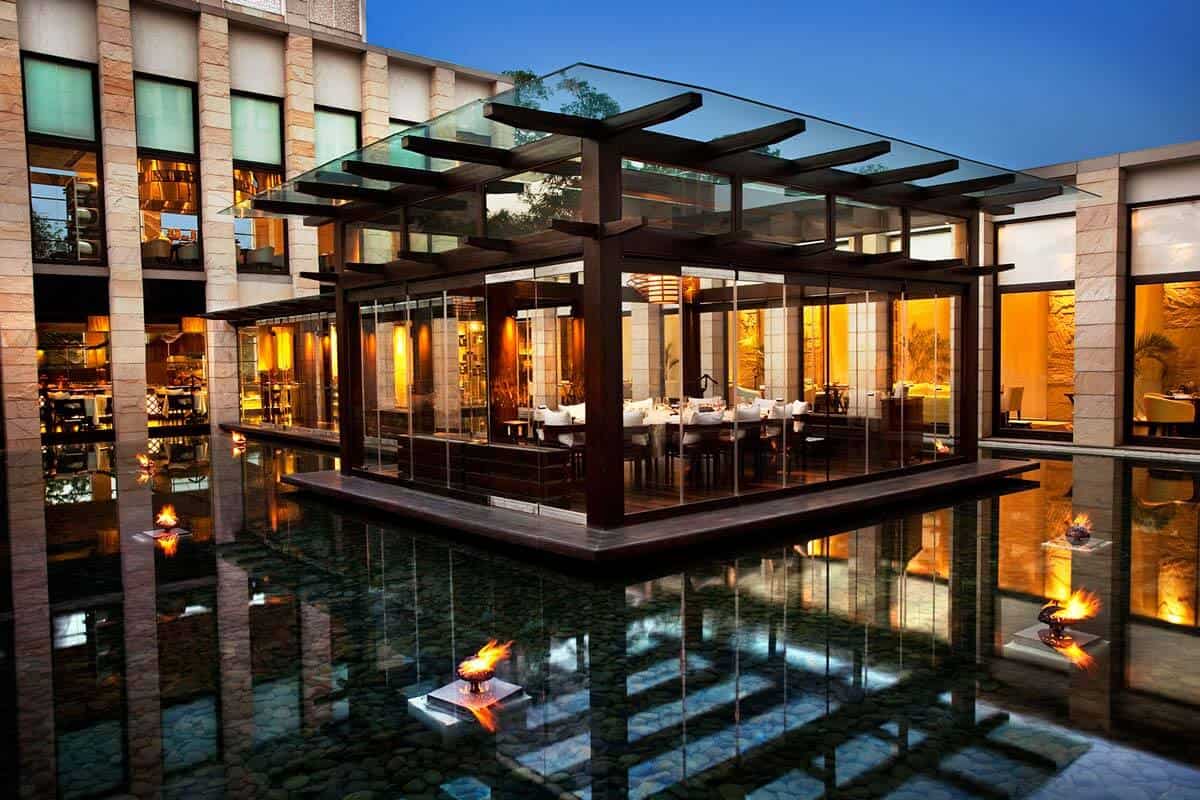 Do try the exquisite six courses Chef Tasting menu for a complete dining experience.
Address: The Lodhi, Lodhi Rd, CGO Complex, Pragati Vihar, New Delhi
For reservations see here.
The fare here is from the rustic and rugged North-west frontier with warm, robust flavours.
The award-winning restaurant is a landmark dining destination of the capital where tandoor-cooked (traditional clay oven) Indian dishes. The rustic-chic space has an open kitchen.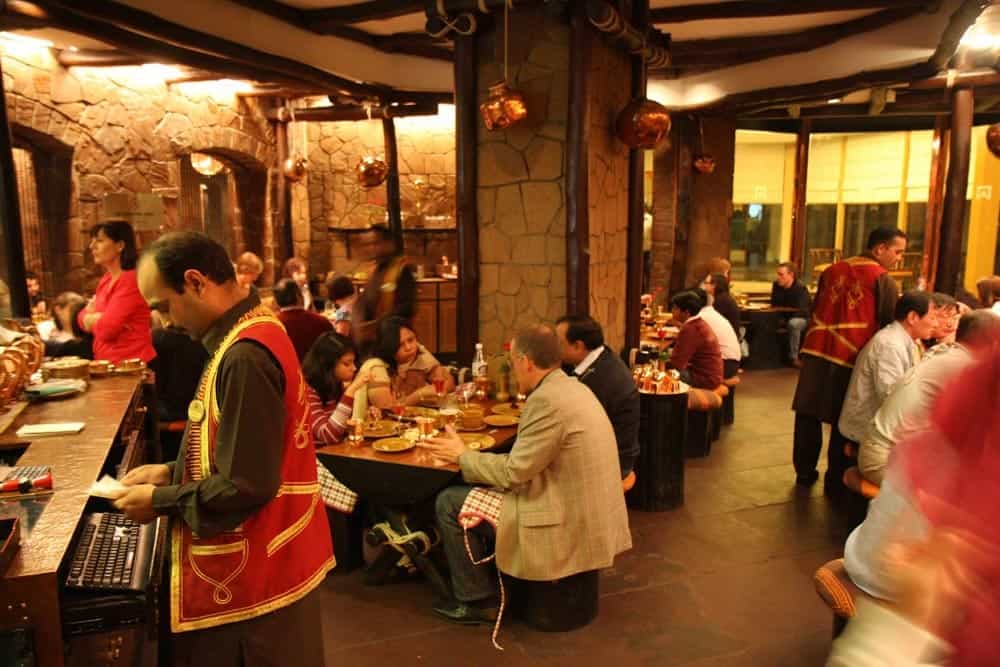 Try the signature dishes of world-acclaimed Chef J.P as Dal Bukhara, Sikandari Raan, Burrah Kabab, Tandoori Jhinga (prawns), Murgh Malai Kabab and Chicken khurchan while here.
Address: ITC Maurya, Diplomatic Enclave, Akhaura Block, Sardar Patel Marg, New Delhi
For reservations see here.
The restaurant is one of the premier raw and fine dining places in the country. It aims to help the indigenous neighbourhood through menus revolving around locally sourced artisanal products and organic veggies.
Promoting the philosophy of eating mindfully the place offers mouth-watering Indian and European delicacies, largely organic. What's more its open 24 hours.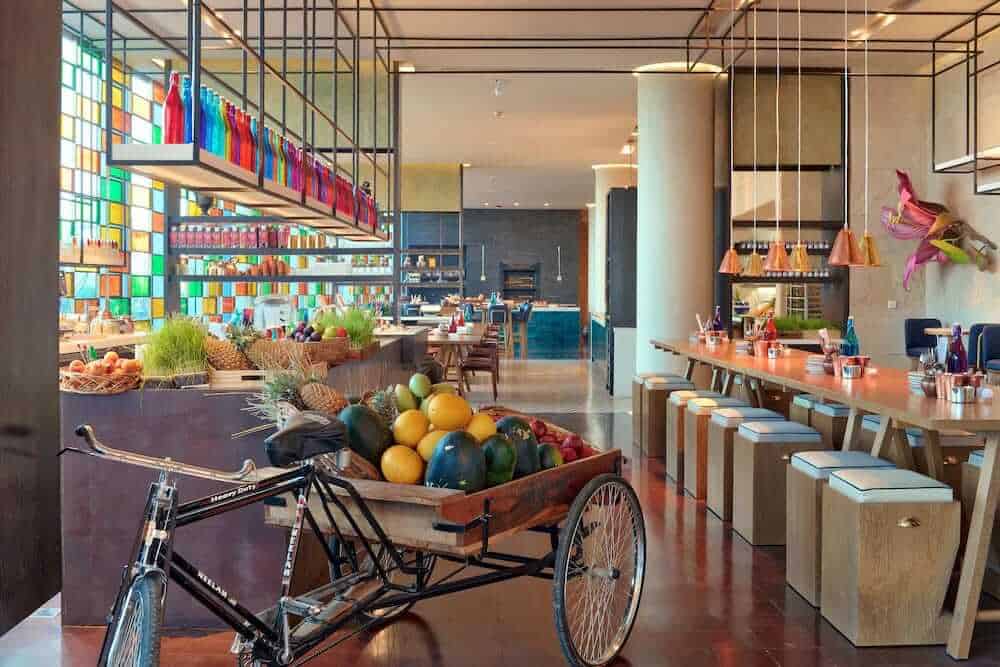 The menu is divided into three sections: foodhall (inspired by flavours and diversities of India), microgreen farm (uses fresh microgreens grown in a temperature controlled environment) and Tijara organic farm (sourced from this place in Rajasthan, known for its organic and biodynamic farming practices). Fresh juices, shakes, mocktails, alcoholic beverages, desserts are also on the offering.
Address: Asset No.1, Aerocity, New Delhi
For reservations see here.
The place is famous for providing an authentic Chinese food experience in the capital. Under the supervision of Chef Zhang Hongsheng and his team of six chefs from China, it's an excellent option! The restaurant features an open kitchen with a variety of dining spaces including a wine wall and tea bar.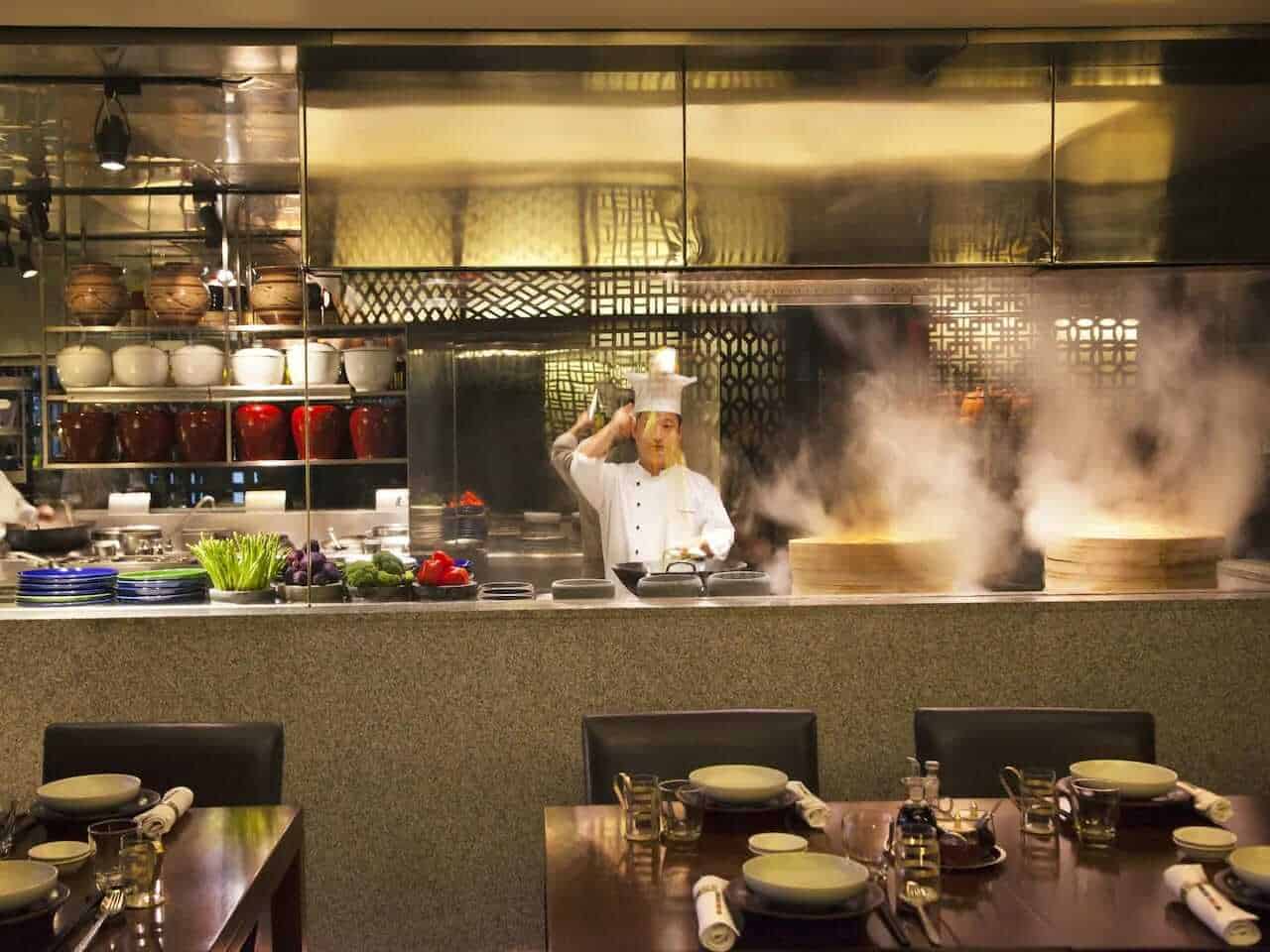 The food is simple but authentic. Many provinces all around China provide the sauces to the restaurant. The menu features everything from Peking Duck and Beggar's chicken to an array of veg and non-veg dimsums, wok fry chili prawns, clay pot chicken, poached broccoli and hand-pulled dan dan noodles.
Don't forget to try their sumptuous dessert spread as well.
Address: Ground floor, Hyatt Regency Delhi, Bhikaiji Cama Place, Ring road, New Delhi
For reservations see here.
Nostalgia reigns high at this dining/club bar place in South Delhi. The ambiance is chilled-out and modern playing retro-playlist of the 80s and 90s pop hits. It offers an assorted platter from north India and some of the best dishes from India's clubs (and dishes from old private clubs of colonial-era India).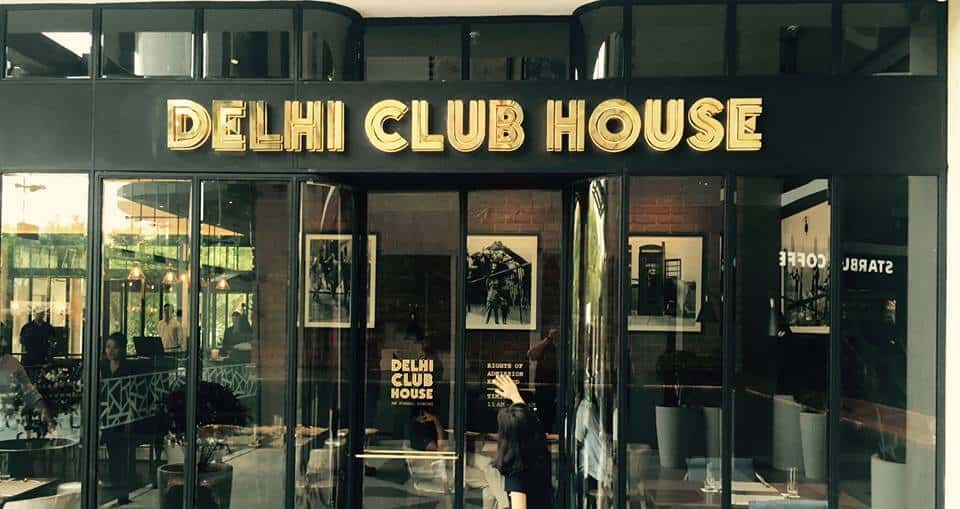 The food is cooked to high standards with reasonable pricing. The menu specials include- railway mutton, shammi kababs, channa-kulcha, grilled fish, nano idlis and a wonderful twice-cooked cheese soufflé.
Address: Sangam Courtyard, Major Somnath Marg, Sector 9, RK Puram, New Delhi
For reservations see here.
This stylish venue serves world cuisine with a special focus on European, Japanese, Thai, and comfort Indian food. You are likely to run into many of the many big names of the capital here.
The place offers views of the landscaped hotel grounds through glass walls on three sides and the menu is an eclectic mix of signature dishes as sushi, grilled delicacies cooked in live show kitchens, wood-fired pizzas, pasta and Indian comfort food which never disappoints.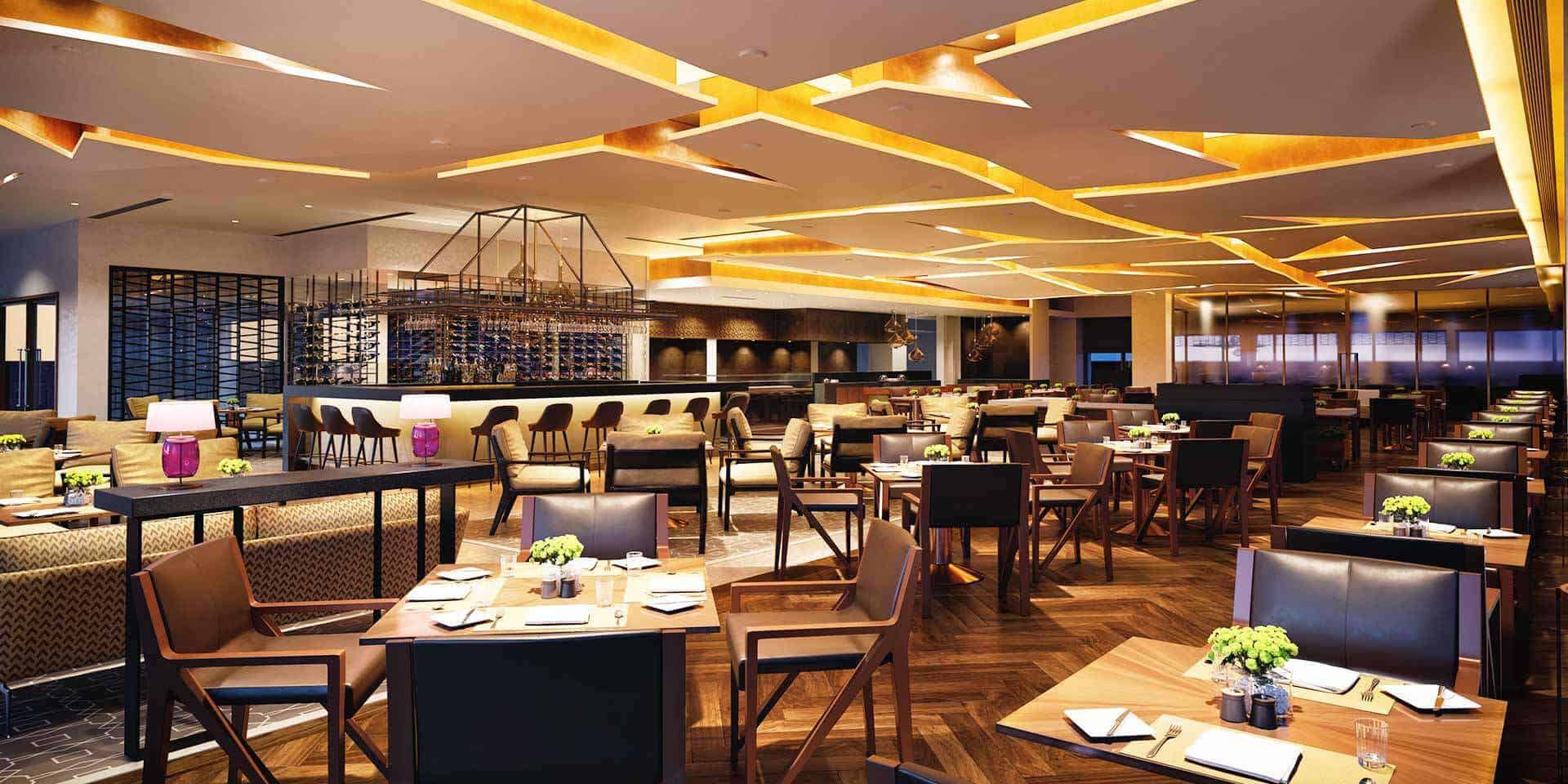 The restaurant offers a variety of seating arrangements, including a lounge and a private dining room.
Address: The Oberoi, Dr. Zakir Hussain Marg, New Delhi
For reservations see here.
At this upmarket dining room an assortment of classically inspired progressive Indian cuisines in combination with modern-day cooking techniques, are served in plush elegant surroundings.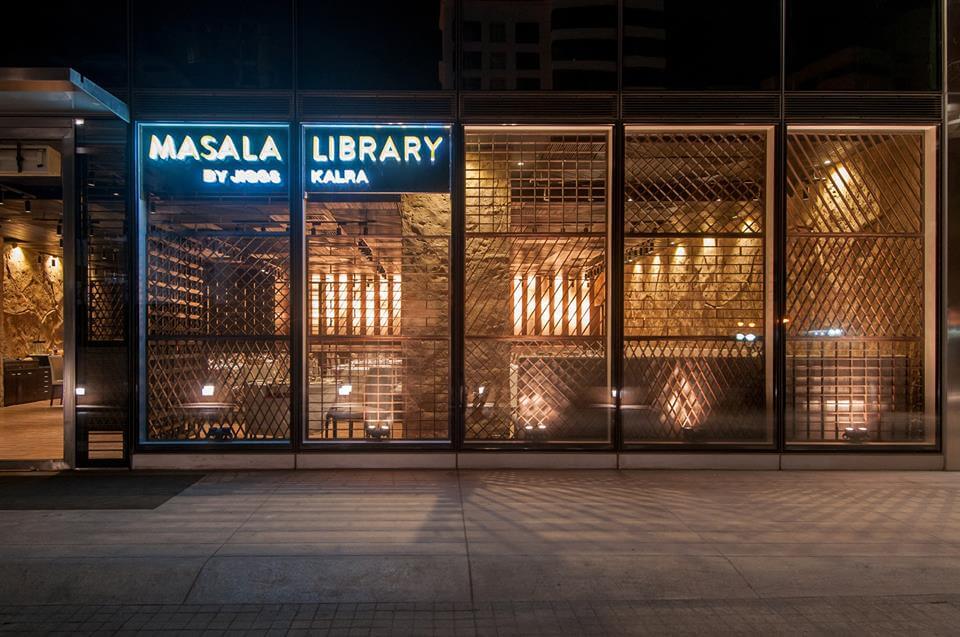 The Nine-course degustation menu is a treat for connoisseurs of fine Indian cuisine while the Chef's tasting menu involves sampling small portions of all signature dishes in one sitting (accompanied alongside paired wine complementing each dish). Visit here for a top-rated high-end fine dining experience.
Address: 21A, Near Le Meridian, Janpath, New Delhi
For reservations see here.
The place is a quirky Iranian Parsi Cafe with the equally eccentric decor, helpers taking orders with the help of signboards and food served in metal dabbas (lunch boxes).
The cafe serves quintessential Parsi (Persian) and Bombay inspired Indian food coupled with signature cocktails, wines and alcoholic beverages, all of which is very reasonably priced.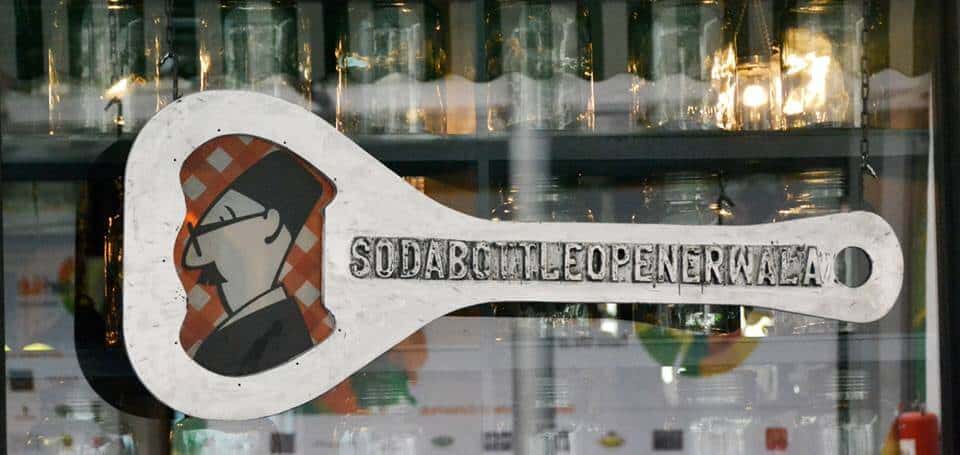 The must-try specials include- Patra Ni Machi, Parsi Papeta per eedu, chicken farcha, kolmi fry (fried prawns), eggs kejriwal, mutton berry pulao and Irani special chai.
Address: 73B, Khan Market, Rabindra Nagar, New Delhi
Usually, prior reservations aren't required.
This exquisite award-winning dining address (San Pellegrino and Acqua Panna's 50 best restaurants in Asia) offers a modern Indian gourmet dining experience combining authenticity of taste and artistic presentation.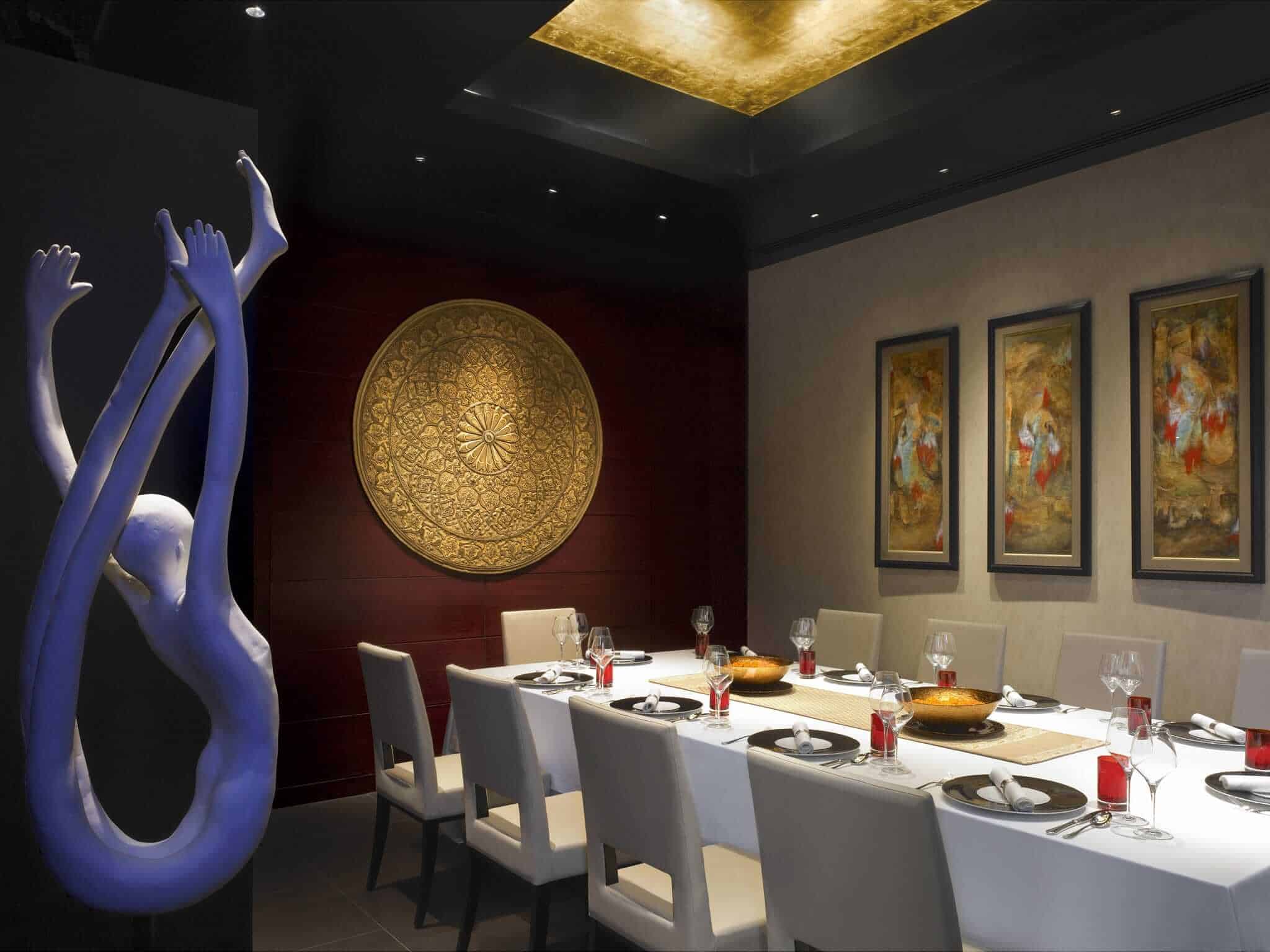 The restaurant features its own range of herbal infusions and teas to match the cuisine (a welcome alternative to wine). Acclaimed Chef Hemant Oberoi's new twists on old foods from the subcontinent are deliciously modern and exceptional.
Try ganderi chicken kebabs, millefeuille of masala crab, Martaban ka meat, duck confetti, Chicken Galawat, atta raan and finish with a platter of dessert or special chai.
Address: The Taj Mahal Hotel, No.1, Near, Man Singh Rd, Khan Market, India Gate, New Delhi
For reservations see here.
This one going back to almost a hundred years is a favourite with locals, serving cuisine of imperial kitchens of the Mughal Empire since 1913.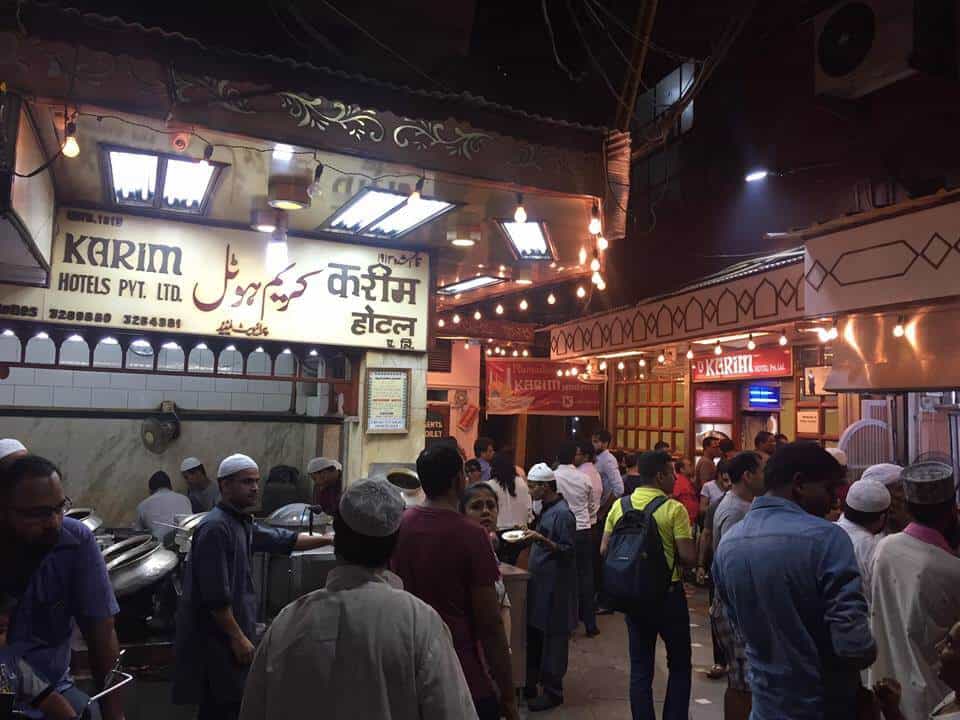 The no-frills dining restaurant located near Jama Masjid is the most sought after culinary destination for non vegetarian local dishes as mutton burra kebabs, the legendary tandoori chicken, Shahi Dastar Khwan, Bharatia Pattal and desserts as Kheer Benazir.
Address: 16, Gali Kababian, Jama Masjid, Old Delhi 110006, Delhi
The place has many outlets in the city and is known for its fine food, elegant ambience and prompt service. The food portions are huge so order accordingly. Serves North Indian and Mughlai cuisines at a reasonable cost.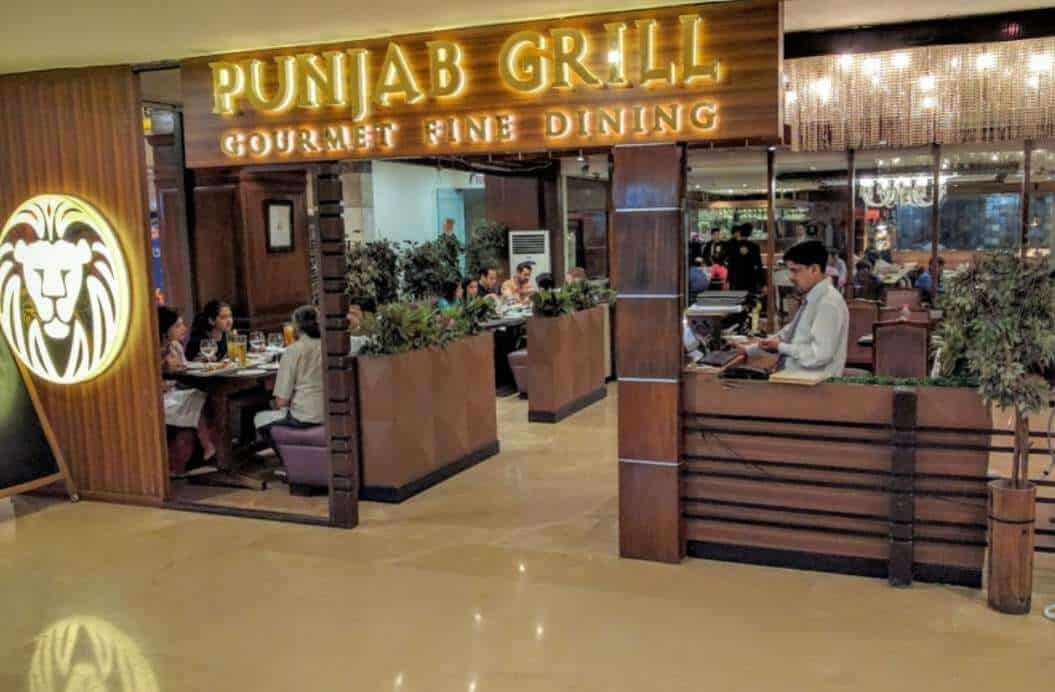 Try their butter chicken and tandoori gobhi, you won't be disappointed.
Address: F-18, 2nd Floor, Food court, Select Citywalk Mall, Saket, New Delhi, Delhi 110017
For details see here.
Where will you reserve your next table?