Home » India »
New Delhi, the capital city of India is filled with paradoxical wonders. Of special mention is its very vibrant bar and nightlife scene. You'll find themed bars to ultra upmarket ones and everything in between. Delhi has an option for every kind of party goer!
So here we have a compiled a list of some of the best clubs and bars that the capital has to offer that makes for a truly delightful experience. Enjoy! Cheers!
The cocktail bar is fun, quirky, inspired by New York, yet, unabashedly Indian. Located in the heart of South Delhi puts its own unique 'desi' spin on the internationally popular concepts.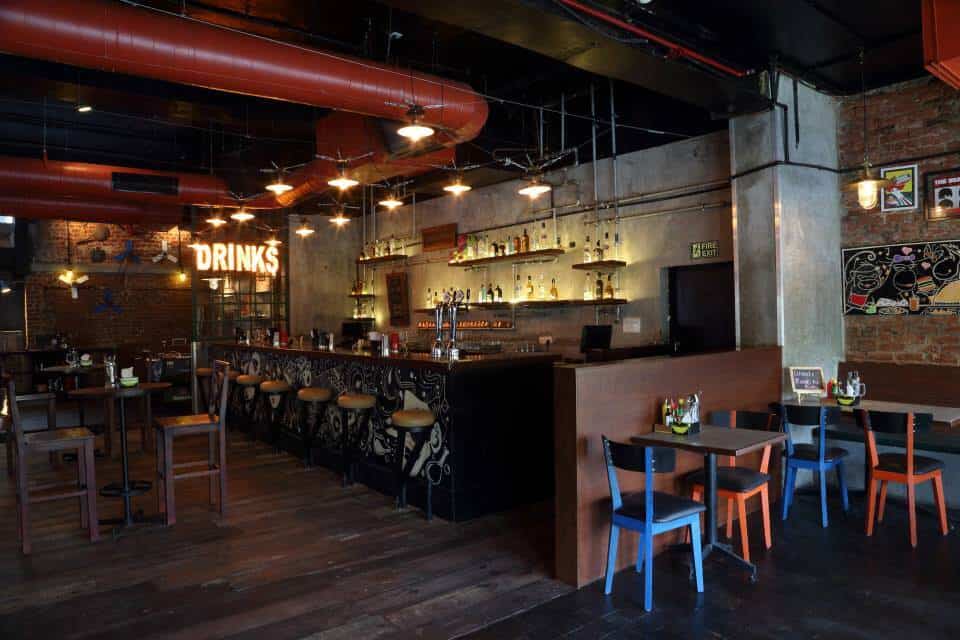 The menu on offer, dry-aged and char-grilled burgers, cocktails in Nutella jars and copper tumblers, Aam Panna with vodka, Spiked Nachos, and Sundae Sandwiches and much more served under a striking glass pyramid are a testimony to the fact. What's more: it's affordably cool!
Address: Local Shopping Complex, 11, Next to Mini Cooper Showroom, Vasant Kunj Marg, Pocket C, 6 & 7
Contact: 011 4109 5155
2) The Beer Cafe
It is the country's largest beer chain, the only cafe in India with a range of 50 different varieties of beer from over 20 countries in the world. Need we say more.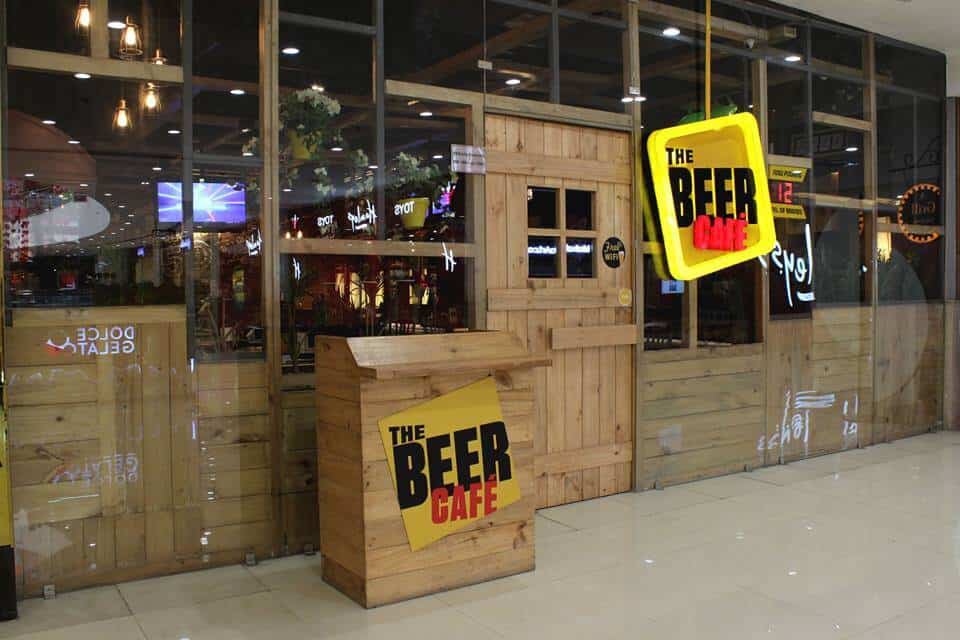 There are a multiple Beer Cafe outlets replete with sumptuous American, North Indian and Italian cuisines, in the capital to choose from. Out of these the one at Select Citywalk Mall, Saket District Centre, Sector 6, in South Delhi, 110017 and World Mark 2, Hospitality District, Aerocity, in South Delhi, 110037 are the best.
For more details check here.
The American style speakeasy cocktail place features an extensive bar menu. At the PCO you can indulge yourself with classic cocktails but also with unique ones. If you're looking for options, the six-page long cocktail menu surely has something for you! There, you can have whiskeys, wines, and sake. Also, you can treat yourself with amazing simple food with robust and lively flavours, great music and fantastical interior with antique telephone and vintage portraits.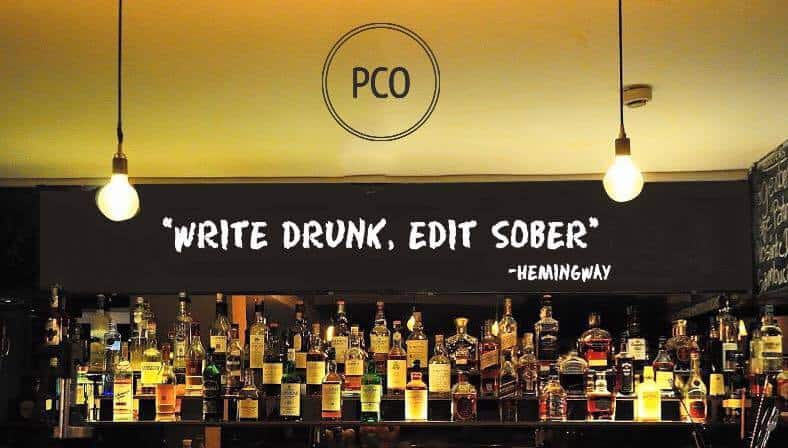 True to its name, a four-digit password is required to enter the private club. You need to call in advance and ask them for the passcode.
Address: D-4, D, Block A, Block Market, Vasant Vihar, New Delhi
Contact: [email protected] | +91 97111 08482
The wine-bar cafe located in the upscale Khan market enclave offers an assortment of fine international wines, cocktails, coffee sangria and pleasing global snacks such as Welsh rarebit and tiger prawn with soba noodles.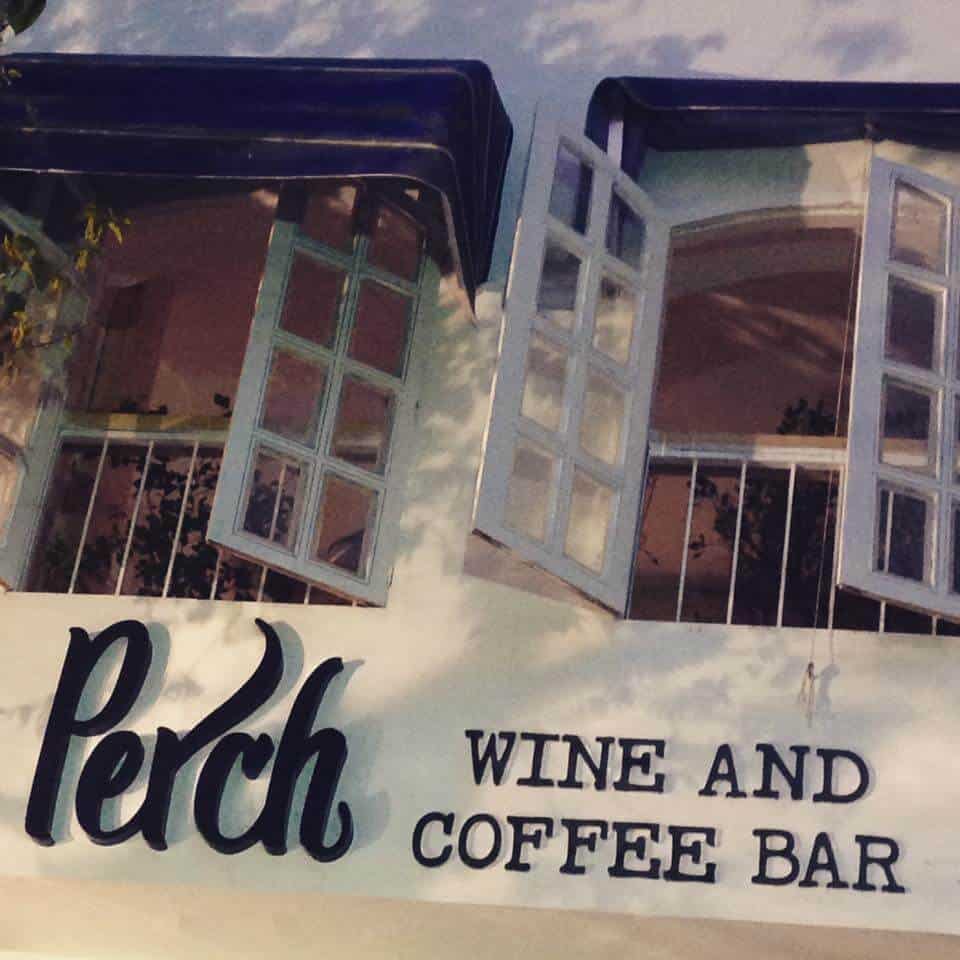 The ambiance is modern with a bohemian, white and bleached wood interior and a Mediterranean feel. Good for a casual, cozy hang-out.
Address: 71, Khan Market, Rabindra Nagar, New Delhi
Contact: 097286 03540
The casual eclectic bar is lively fun and a conglomerate of several things stuck into one namely- vintage pictures hanging by the walls, the elephant mascot, addictive music, signature Thalis and of course varied drinking options featuring an array of cocktails, vodka, gin, whiskey etc the way you like it – neat or on the rocks, or with a splash of water and cola.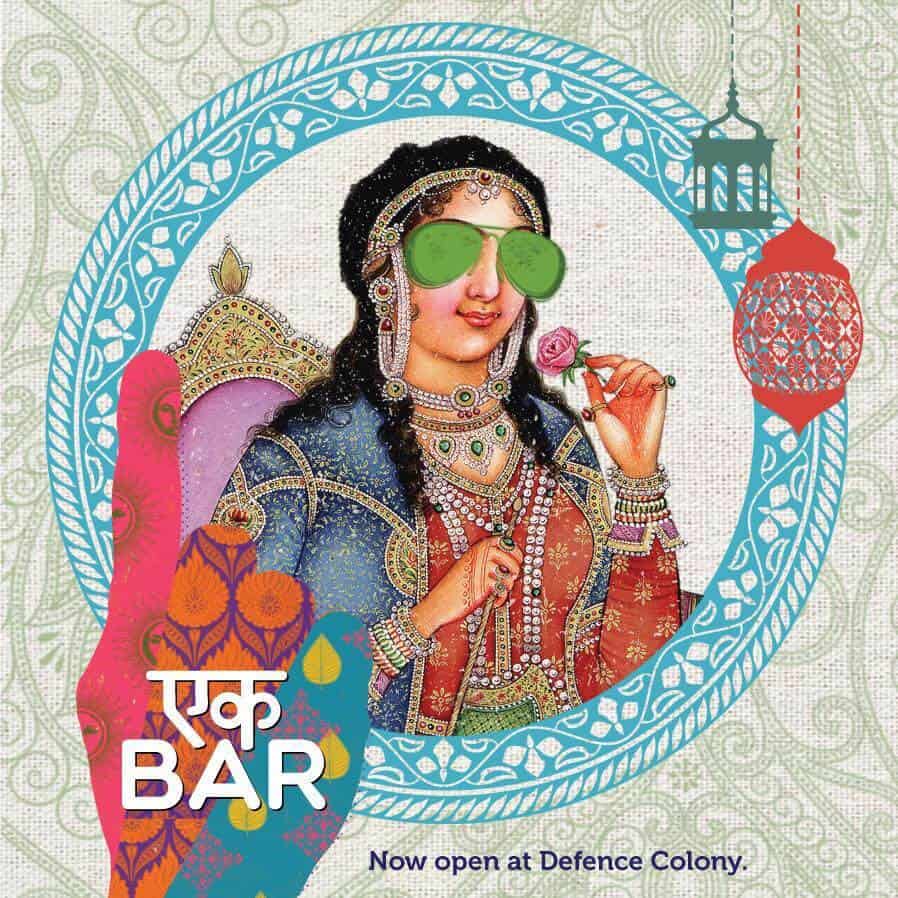 Grey Goose and City of nizams seem to be Ek Bar favourites.
Address: D 17, First Floor, Defence Colony, New Delhi
Contact: 011 41648844/011 41688811
This is the sole club in India to have made it to DJ Mag's top 100 clubs of the world. The luxurious space divided up into four categories of 'list', 'salon', 'dressing room', and 'stay with us' (multi-level) is paneled in earthy tones, chic decor blending in with walls adorned of Khajuraho' temple art and featuring a state-of-the-art sound-system apt for dance moves.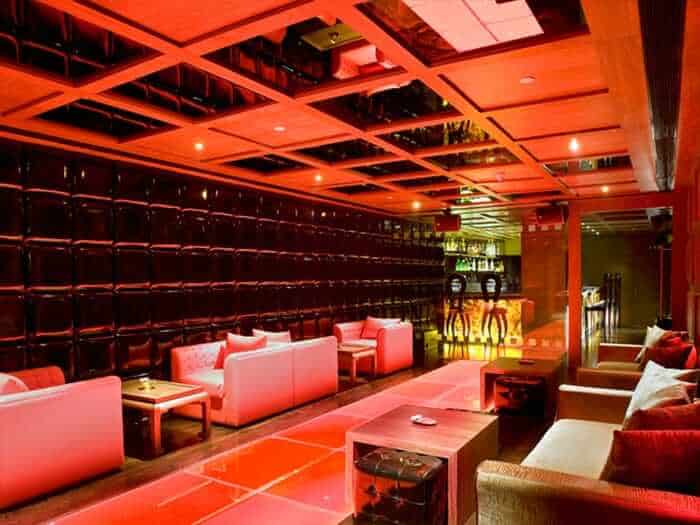 No wonder the club hosts the best of international DJs and global live music concerts. The Champagne Room has on offer a fine selection of wines, champagnes, and cocktails.
Address: Lobby Level The Lalit Hotel, Barakhamba Rd, Connaught Place, New Delhi
Contact: 011 4444 7666/+91 9971933554
This is one of the capital's finest clubs the very definition of luxe hospitality. Its massive dance floor, exquisite modern decor, superlative VIP areas, an eclectic experience of unmatched art LED display, a state-of-the-art music system second to none, seasoned team of professionals, expansive dining and premium alcohol options, all scream a magnum opus nightlife experience. It is one of the few clubs in Delhi where the party is on until wee hours (4 am).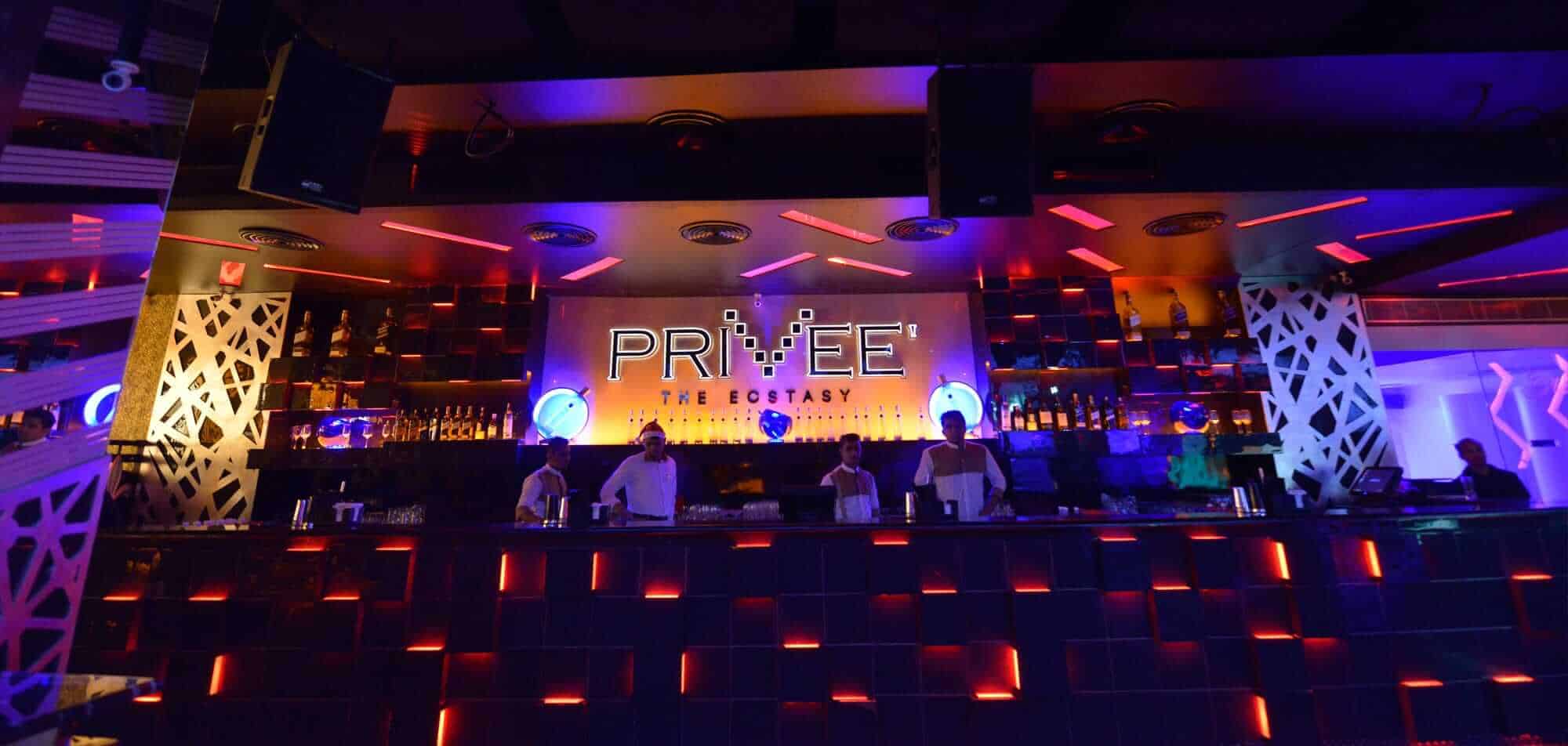 Address: Shangri-La's Eros Hotel, Ashoka Rd, Connaught Place, New Delhi

This signature Vegas nightclub has taken the capital by storm since its opening two years back. Boasting of a first-rate light & sound with 2 stages overlooking a huge dance floor, champagne towers, private dining areas, premium liquor options coupled with amazing DJ gigs, the place has got you all covered for the weekend revelry (open Wed-Sunday). One of the few places where you can party until the wee hours.
Address: Samrat hotel, 50-B, Kautilya Marg, Chanakyapuri, New Delhi
Details here.
This swanky place blends the taste of lounge and elegance of night club under one roof. Featuring a classic vintage black and white theme (hence BW) one can expect to hear the best in Minimal, House, Techno with FX-machines, VJ link-ups and MIDI-controllers with live stage performances at this address.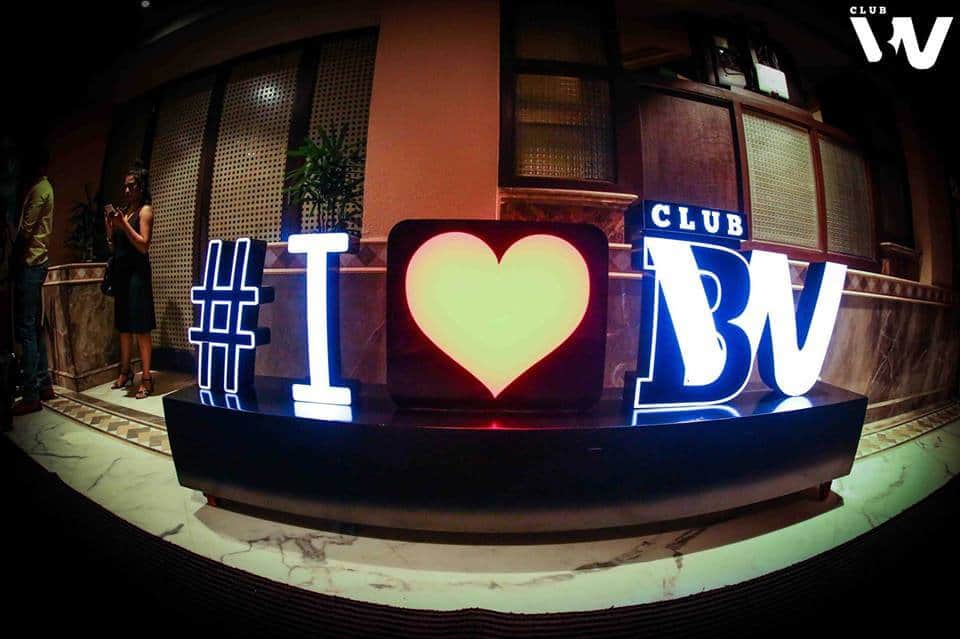 The wine boasts of some thoughtfully put together names along with an excellent range of whiskey selection and food cooked the modern bistro style. With amazing drinks, delectable platter and great beats, this is a place to forget your worries, let your hair down, indulge in some unmitigated mirth and have a time of your life.
Address: Ground Floor, Suryaa Hotel, Maulana Mohammad Ali Jauhar Marg, New Delhi
Details here.
10) Lithiyum
This recently opened premium club at The Ashok has quickly become hit in the city with its 'Club room' that is acoustically fine-tuned combined with world-class sound system, laser lights and an absolutely electrifying atmosphere.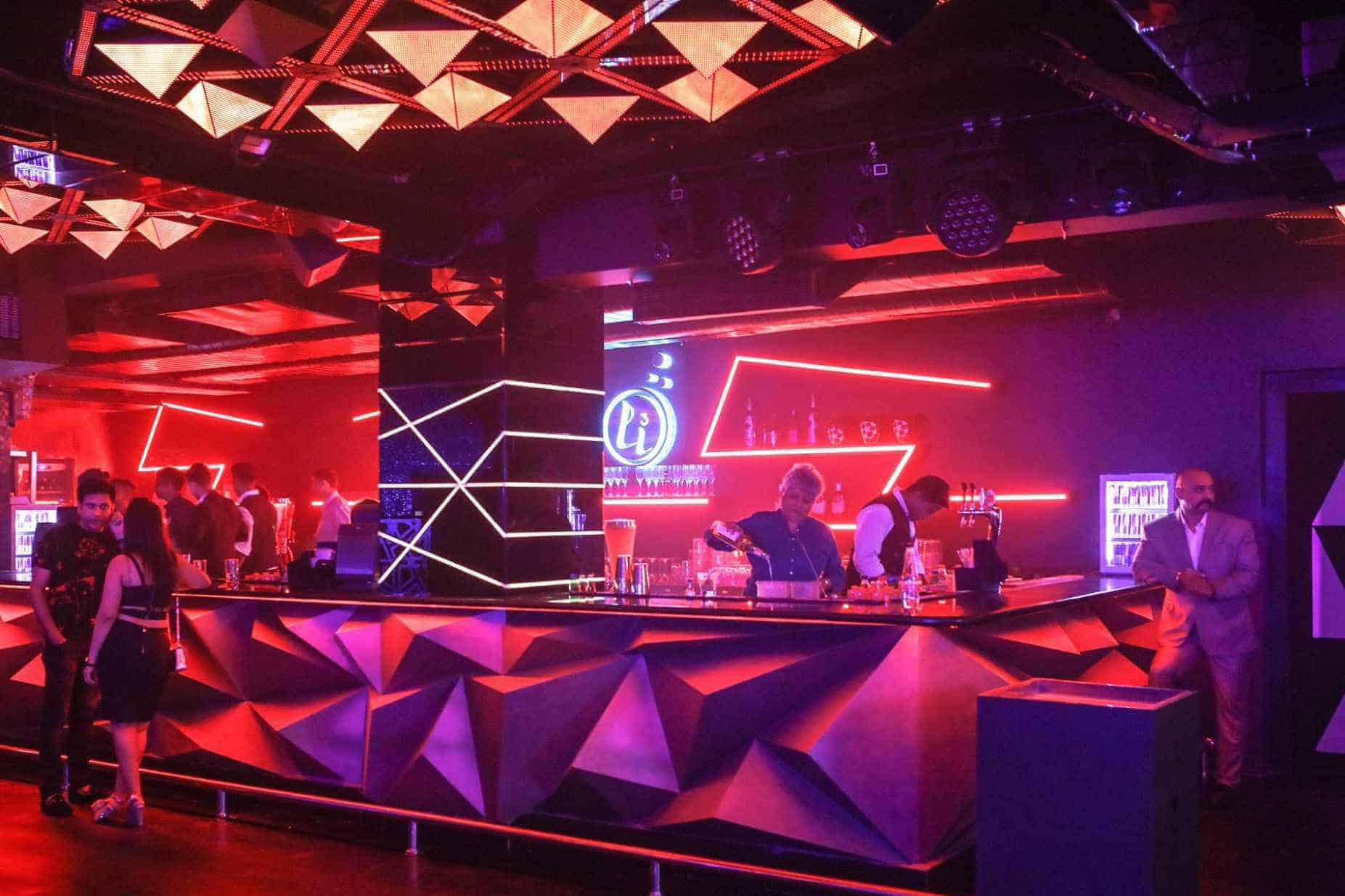 The massive room has a grand stage, an elegant marble foyer, cushy intimate seating nooks, gastronomic fusion delights and a bar where bartenders happily shake up your favourite concoction the way you like.
The DJs spin EDM on weekdays and Bollywood on Friday nights while international DJ's get the guests on the groove on Saturdays. Prior booking is required on the guest list to enter here.
Address: The Ashok, B-50, Diplomatic Enclave, Chanakyapuri, New Delhi
Contact: +91 93102 72000
These are our favorite clubs and bars, would you add any to the list? Tell us about it in the comment section!