Home » Food-Restaurants »
The city of Tokyo, Japan's capital, is widely known for its rich heritage and culture, its multiple shopping and entertainment venues and fine dining experiences. The food is definitely a top attraction in Tokyo and it's a paradise for foodies as it offers every cuisine from authentic Japanese dishes like sushi and tempura to drool-worthy snacks. The city is also a delight for the vegans as it possesses an excellent choice of restaurants for them ranging from cafe style food and dishes of all kinds.
Go through this article to find out 10 Best Vegetarian Restaurants in Tokyo that you must go to while visiting Tokyo. Also, if you want to know more about the best vegetarian restaurants in other cities of the world, click here.
Located in Nakameguro area, it is a casual vegan cafe offering a full-blown menu for both lunch and dinner, accompanied by a selection of smoothies, coffee, and desserts made by natural and organic farming ingredients. It also comprised of a therapy salon called Aura Soma (color therapy) and card reading sessions.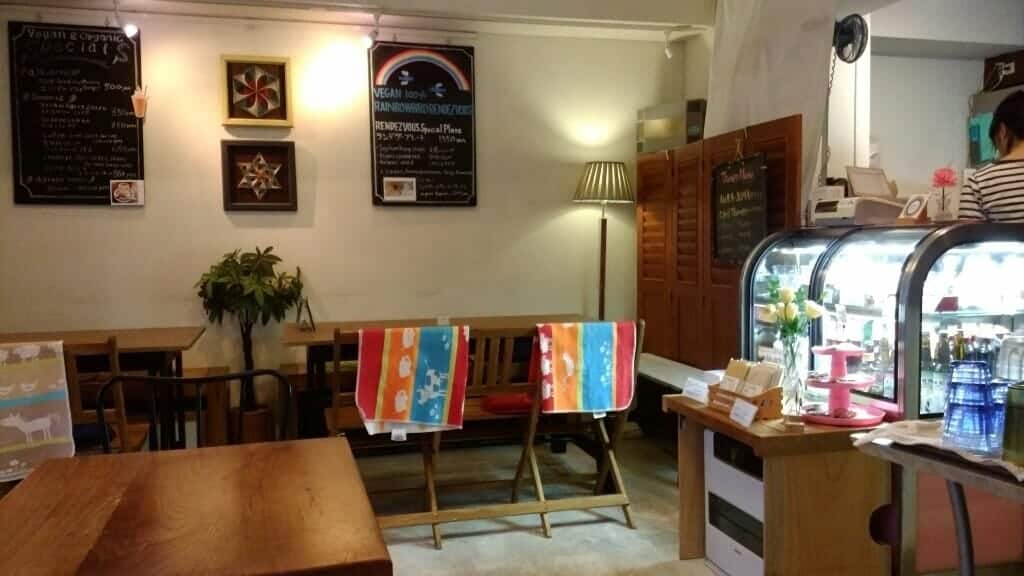 The cafe is at a 10 mins walk from Nakameguro or Yutenji Station and is open all days except Wednesdays. The budget you should have for a meal at this place would be around 1,000 JPY.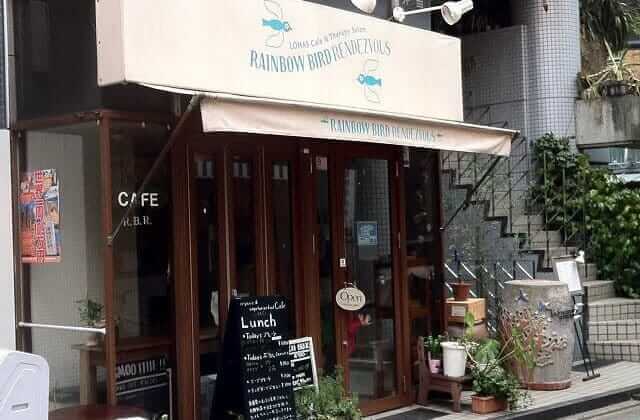 2) Sasanoyuki
Sasanoyuki is one of the rarest Japanese restaurants which serve 'Tofu' as the main dish. A 300-year old traditional Japanese restaurant, it is located in Taito ward and specializes in serving multi-course dishes made of Tofu and other exciting options for vegetarians and vegans.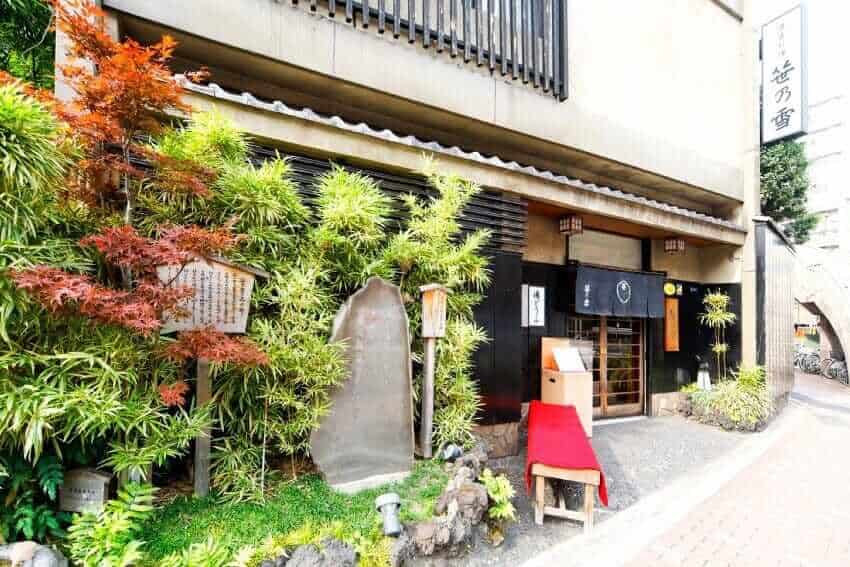 The restaurant is a two-minute walk from the Uguisudani station and is open between 11:30 and 20:00 hours. The budget for the same would fall anywhere between 2,000 JPY for lunch and 5,000 JPY for dinner.
3) Tudore Tranquility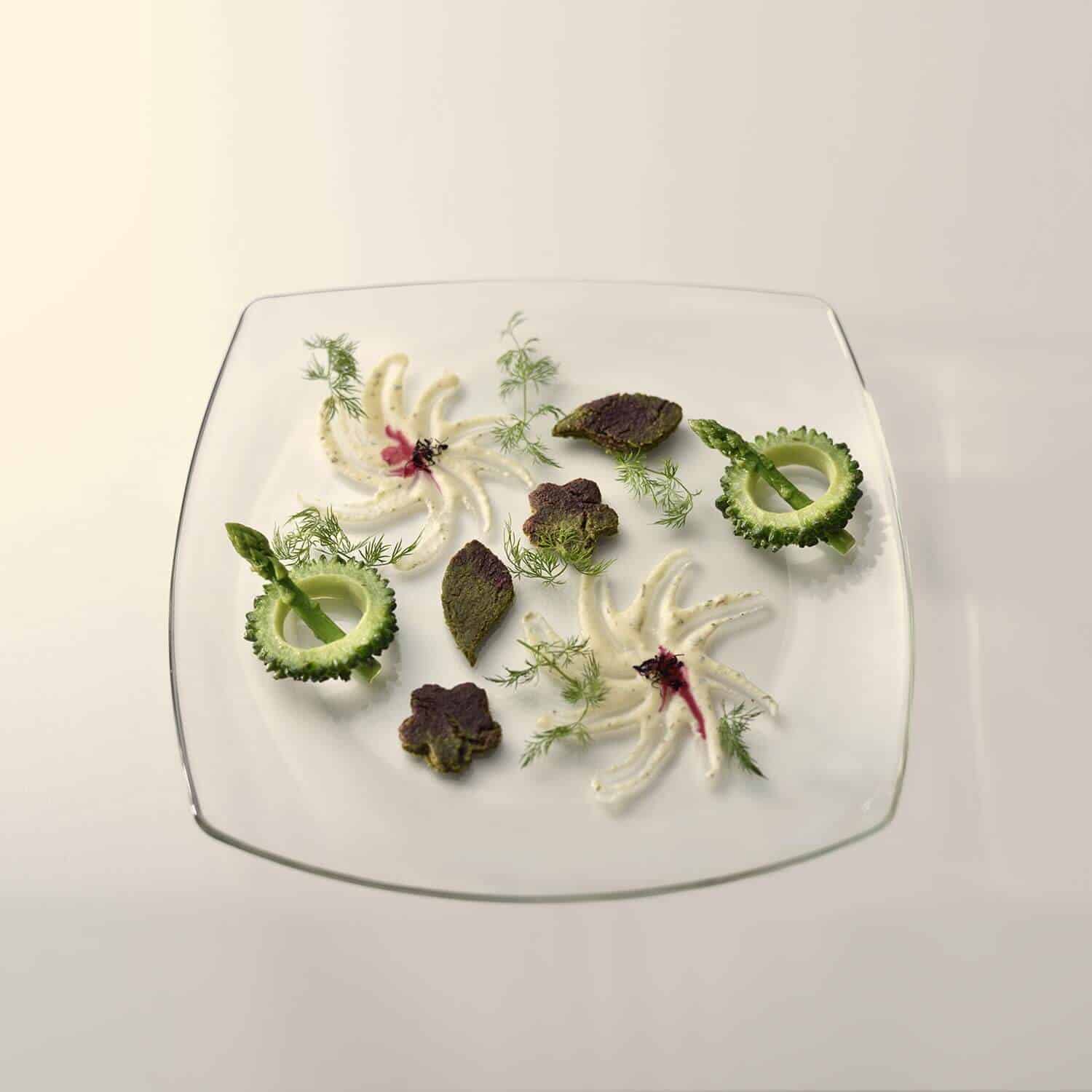 As the name suggests, this restaurant resides in the calm and serene residential area of Yoyogi-Uehara, close to the greenery park of the same name. Popularly known as the 'First Fine Dining Vegetarian Restaurant,' Tudore Tranquility is an upscale restaurant which fuses gastronomic delight for vegetarians with tranquility and impeccable service. The menu for Tudore is a full eight-course prix fixe for 12,000 JPY amid both sweet and spicy tropical smoothies.
Also, Tudore Tranquility is a non-smoking space with ample seating and an English speaking lovely staff. The place also hosts a cooking class for women every Thursday from 10 am to noon (8,000 JPY), which comes with lunch. It is open between Thursday to Sunday and the price is close to 12,000 JPY per head plus tax.
4) Bon
A bit on the pricey side, this is one restaurant you would regret not visiting! This authentic vegetarian restaurant serves traditional cuisine inspired by Buddhist monks called shojin ryori, introduced around 300 years ago.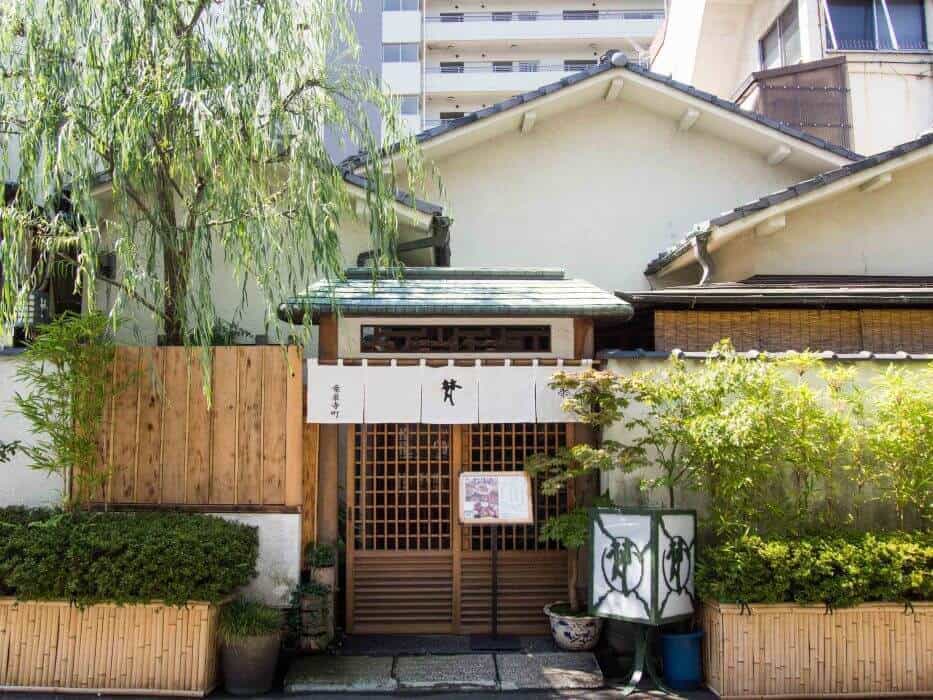 A reservation only place, one can dine in traditional Japanese style with tables separated by rooms floored with tatami mats. Weekday lunch at the Fuchabon costs around 3,450 JPY.
5) Kushi Garden
It is one of the oldest vegetarian restaurants found in Chiyoda, the political center of Tokyo. It employs only organic vegetables and grains to serve delectable meals, post which one can go for a nice stroll or a historic tour. A buffet at the Koshi Garden can be relished at 1,000-2,000 JPY for lunch and 3,000-4,000 JPY for dinner, which includes about 15 vegan entrees, curry, soups, rice, soft drinks, and various vegan desserts. The menu presented by them is in Japanese, you can choose your meal with the help of pictures made available though. The nearest landmark is the National Museum of Modern Art, and you can find the restaurant open during weekdays between 11:30-16:00.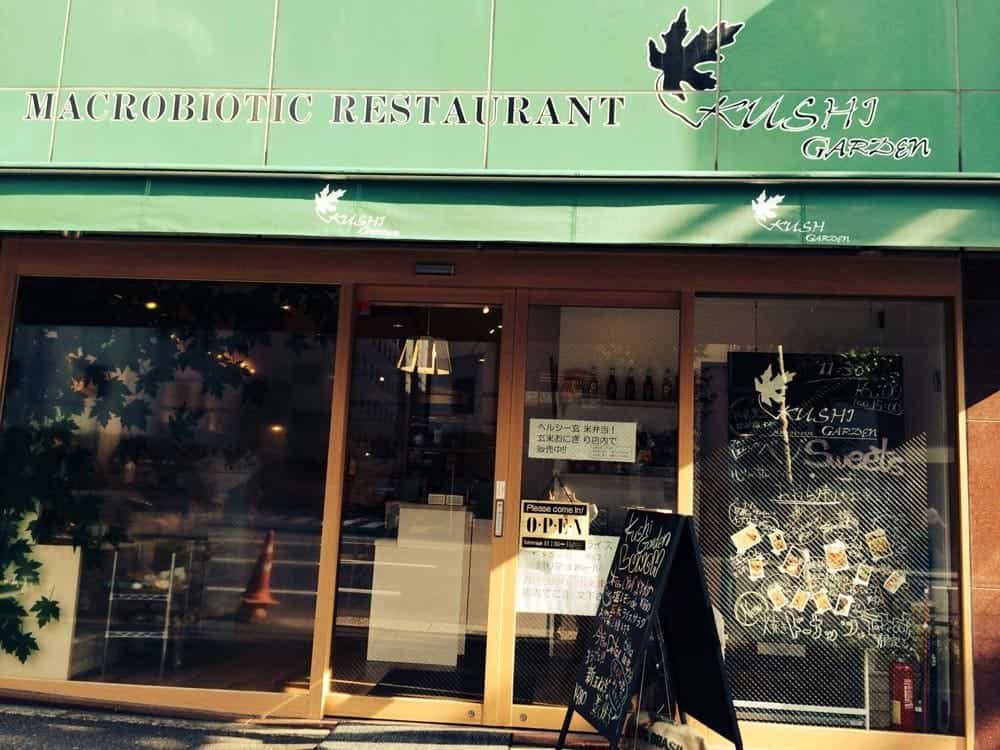 6) Hang Out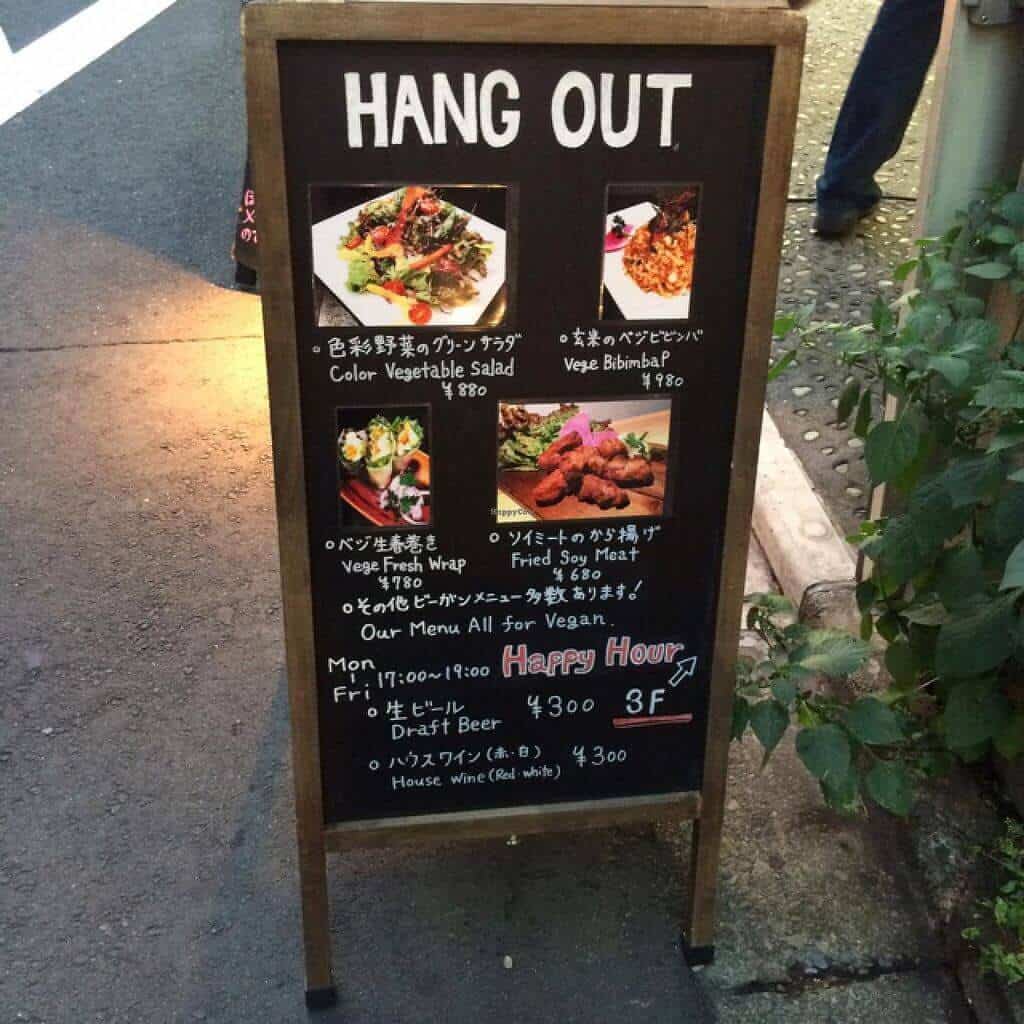 Hang Out is known to be the perfect hangout place for both vegetarians and non-vegetarians alike. This place is a perfect hangout spot for friends, families, and couples. This youth-oriented area of Shibuya serves delicious food paired with gracious Japanese staff which is fluent in English. The cozy establishment, tasteful and subtle background music, outdoors and delectable food is the USP of this place. The average price for lunch and dinner would be close to 1,000 JPY and 3,000 JPY.
7) Annam Indian Restaurant
One of the most diligent restaurants in Japan, serving quality food to its customers since the year 2014. Annam Indian Restaurant brings India to Japan for you and is one of the finest Indian restaurants based out of Tokyo's Ginza area. The restaurant offers authentic Indian cuisine with a wide option including Halal, Vegetarian and Vegan dishes and is open between 11:00 to 24:00 hours.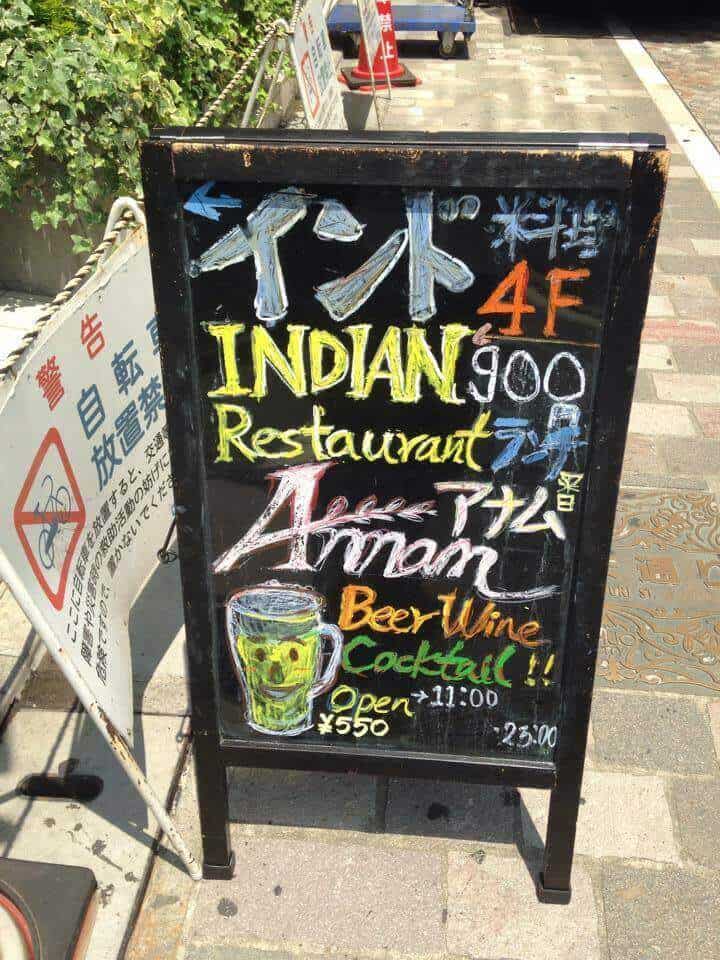 Ginza is an upscale district area in Tokyo, recognized for various departmental stores, restaurants and coffee houses. Annam is located in the heart of Ginza, only one kilometer away from the Ginza station. Annam is a part of the renowned group chefs of India and is an ideal place for lunches, dinners, business meetings, family gatherings and so on. It takes its customers very seriously and provides both vegetarian and non-vegetarian food and special Halal food for Muslims.
8) La Table du Primeur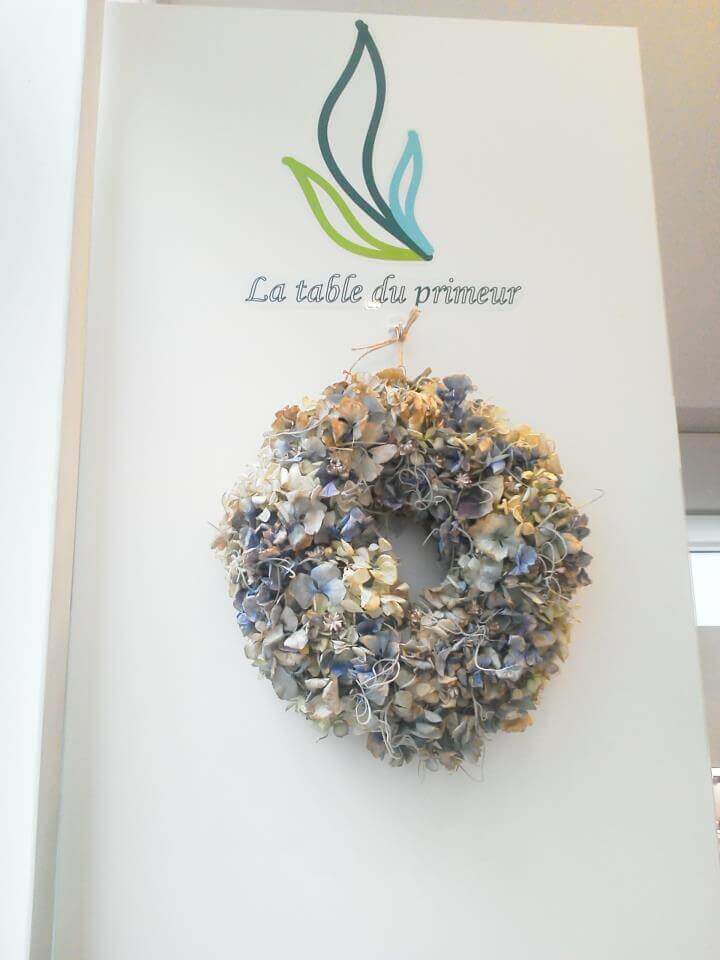 This restaurant is considered to be Tokyo's first raw-food restaurant. It has garnered popularity over the years and caters primarily to people who take restricted diets and use organic products in the dishes they prepare. Meal-wise, it offers a 3-course raw food lunch which comes with a main, salad, dessert plus drink. Their salads and desserts grab eyeballs in general, and their one-of-a-kind raw ice cream is pure indulgence. You can see for yourself by ordering the ice cream as a special treat with your three-course meal lunch. La Table also hosts food preparation and events and one must be careful to order at least 30-60 minutes before the closing of the place.
9) Komaki Shokudo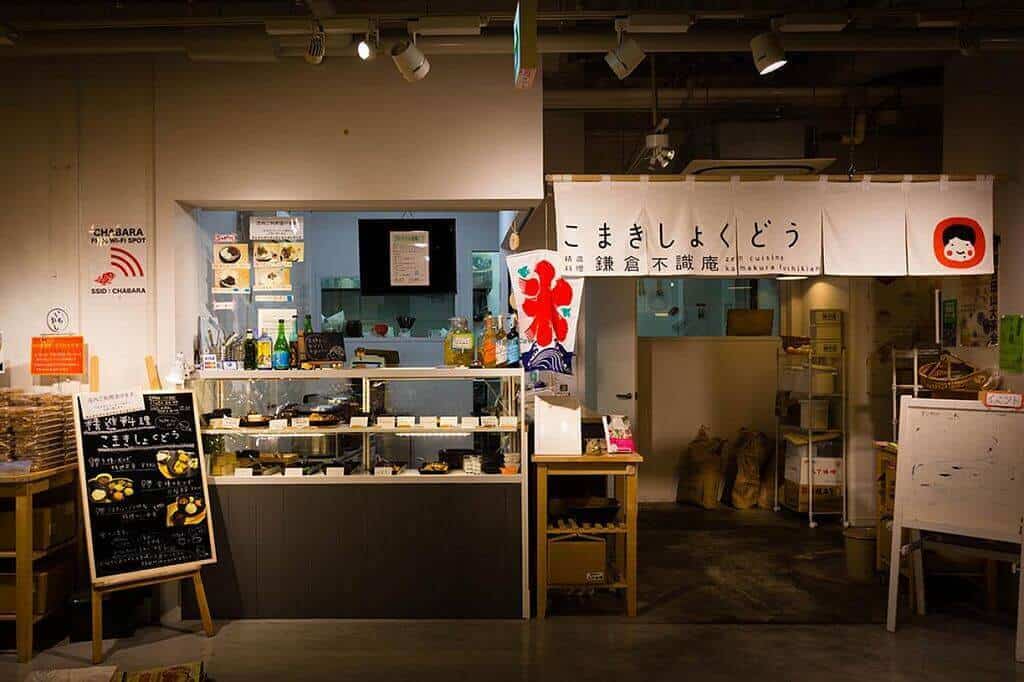 Tokyo's electric town, Akihabara, has this restaurant serving meatless Japanese dishes outside of a Zenkoji temple.  Komaki Shokudo is located on a shopping complex called Chabara and hosts numerous flavorful dishes. It offers an English menu as well and you can inquire about any other dishes you like from the little English speaking staff. Our recommendation is their kofuku-teishoku, their daily special.
10) Olu'olu Café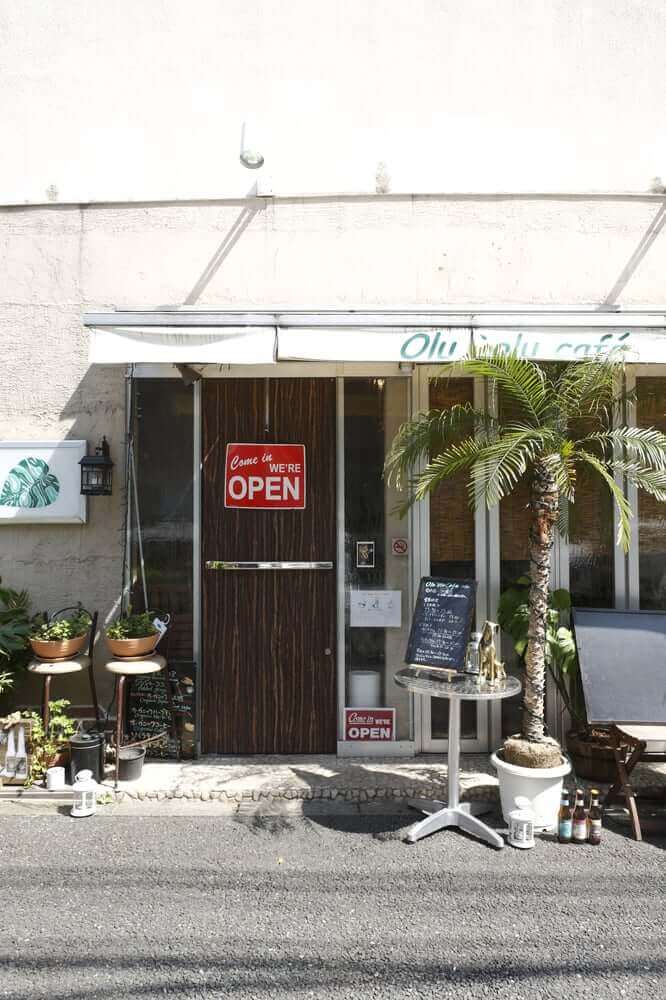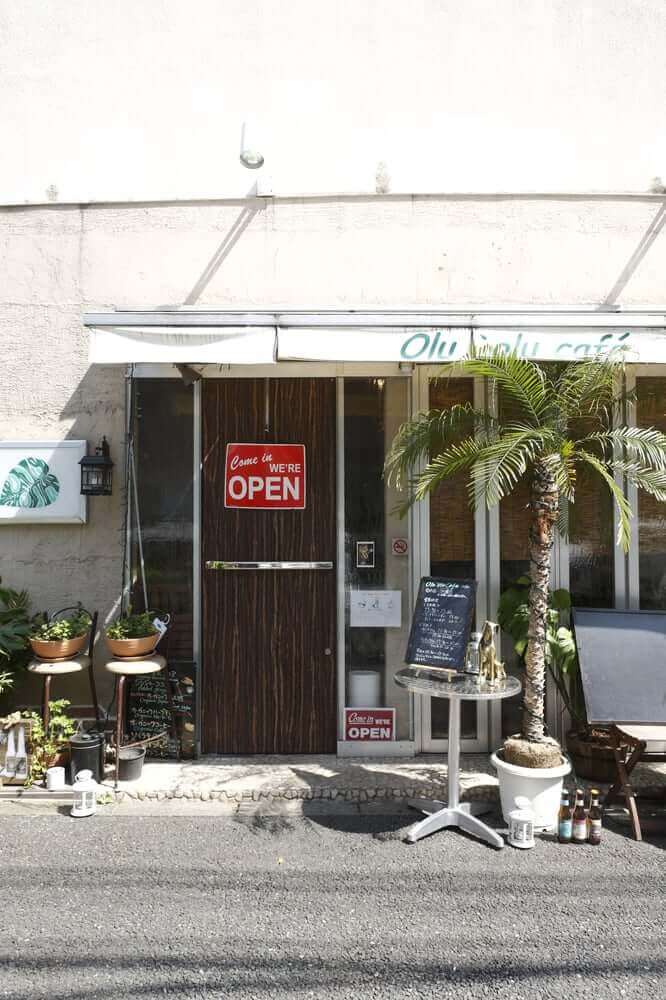 This is a small Hawaiian-themed vegetarian restaurant owned and run by vegans. Located in the densely populated Setagaya area, this place is ideal for people who are looking for something different than a regular dining experience. The menu is both in English and Japanese and boasts of several Hawaiian and Japanese fusion dishes. It also has a wide range of coffees and teas for hot beverage lovers.
Now that you know the best vegetarian restaurants in Tokyo, where will you make a reservation?