Home » Food-Restaurants »
The famous city of epic Christ the redeemer, warm sands, biggest urban forests (Floresta da Tijuca) and 'bluest' skies in the whole wide world, Rio de Janeiro is a truly a traveller's dream come true. The seaside city is home to Sugarloaf Mountain and hosts the boisterous Carnival festival, featuring parade floats, flamboyant costumes, and samba dancers… considered the world's largest.
The culinary scene of this metropolis is as diverse as its varied ethnical inhabitants with African, American and European influences, shaping a unique Carioca identity
Though the gastronomic culture of the city is rather famous for its meat feasts (which makes Sao Paulo famous, too), the place has been fast catching up with the vegetarian/vegan trend over the last couple of years.
So whether you're an eco-conscious traveler, vegetarian, vegan, or just a curious local out to explore novelty in the city, the following lowdown discovers some of the best places in Rio to enjoy iconic vegan meals at (yes they are healthy, planet conserving and… delicious!). Here's our list of best vegan restaurants in Rio de Janeiro!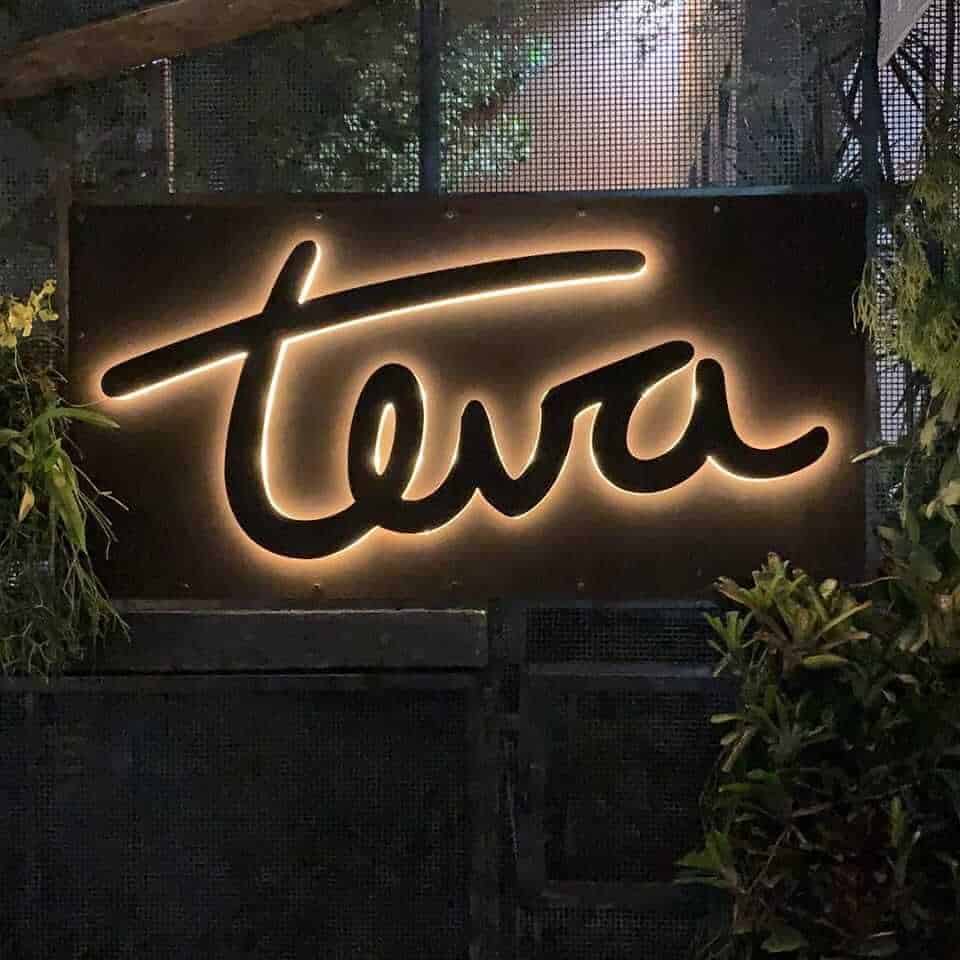 Address: Av. Henrique Dumont, 110 – Loja B – Ipanema
Price range: $$$
This charming modern plant-based place opened quite recently is fast gaining fame as the best vegan restaurant in town thanks to its delicious vegan gourmet treats. The ambiance is trendy, cool and laid-back and the food will be the envy of even your carnivorous friends. The menu is focused on using seasonal, local produce to create phenomenal food, rather than conform to the conventions of archetypal healthy/vegan food. So even though the set of choices are curated, every dish tastes incredible irrespective of what you order. The menu also has a few options designed for sharing.
Staff and service are kind, friendly and accommodating. On offer are delicacies such as bolinho, a burger served with potato wedges, mushroom steaks, spiced tofu entree, day's specials, soups, desserts, and ice-cream. A must visit place in the city.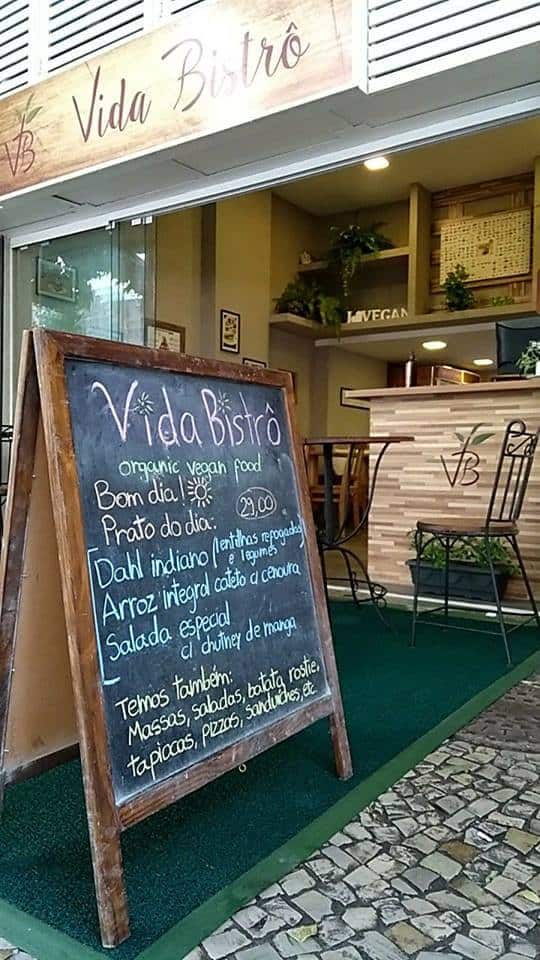 Address: Av. Ataulfo de Paiva, 320-Leblon
Price range: $$
The place is the only one hundred percent vegan bistro of Rio, located in the busy street of Leblon district. Definitely had to be in our list of best vegan restaurants in Rio! The menu is replete with various vegan options of pizzas, pasta, salads, sandwiches, burgers, rösti, gluten-free tapiocas, bruschetta's, vegan pão de queijo, salgadinhos (snacks) including doce de leite, cakes, fresh juices, mate, kombucha, coffee, tea and hot chocolate with almond milk. There's a daily changing lunch menu and they offer take-aways. Highly recommended for a visit.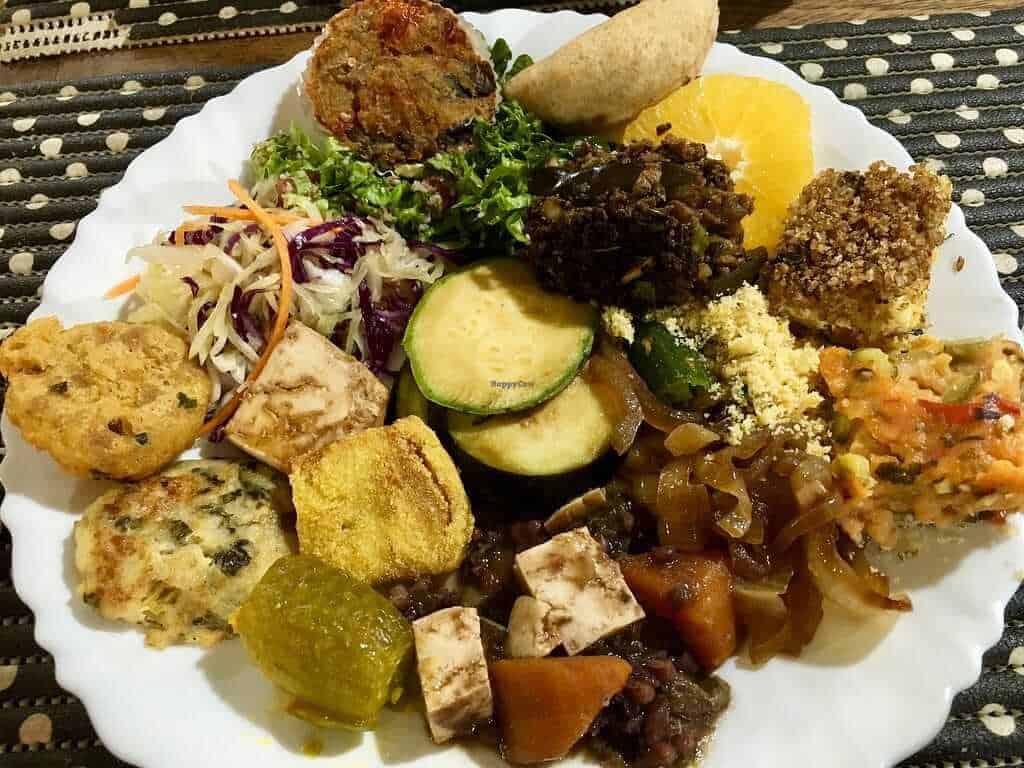 Address: Rua Primeiro de Março, 24 / Sobreloja, Centro
Price range: $
This rustic vegetarian/vegan restaurant offers a self-service buffet (all you can eat-25R, and pay by weight options) along with organic wine, natural juices, and desserts. Do try garapa (a drink made from lime juice and brown sugar) and one of the mini pastries. The only downside of the place- it's a little bit hidden on the upper level behind a staircase with no sign!
However once there you won't be disappointed, the quality of food you get for a reasonable price is a solace for your starving stomach. A perfect visit for a quick lunch. The place is closed on weekends.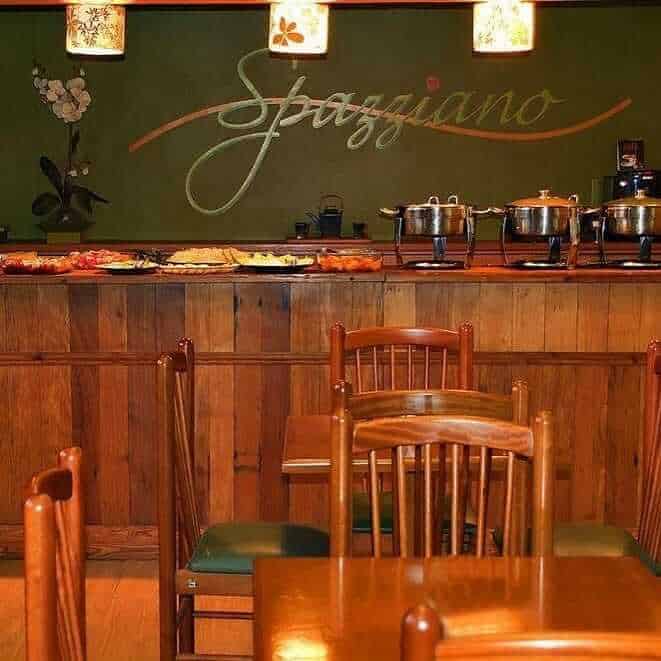 Address: Rua Prudente de Morais 729 – Ipanema
Price range: $$
The place is a part of a spa complex, located nearby Ipanema beach and serves organic raw food. They use organic vegetables and sprouts from their own garden, along with fruits, grains, whole grains, delicious sauces seasoned with condiments, natural herbs and bread handcrafted from the Maria Bonita Spa in Friborg.
The super-healthy food options include buffet, assorted entrées, bread and pasta, hot plate, desserts, green juices and energy drinks, all at relatively affordable prices. Though the place is not very well marked and tricky to find (you need to enter the building and ride the elevator to level P), the food here is worth the effort. It is open only in the daytime. A great experience if you're looking for the best vegan restaurant in Rio.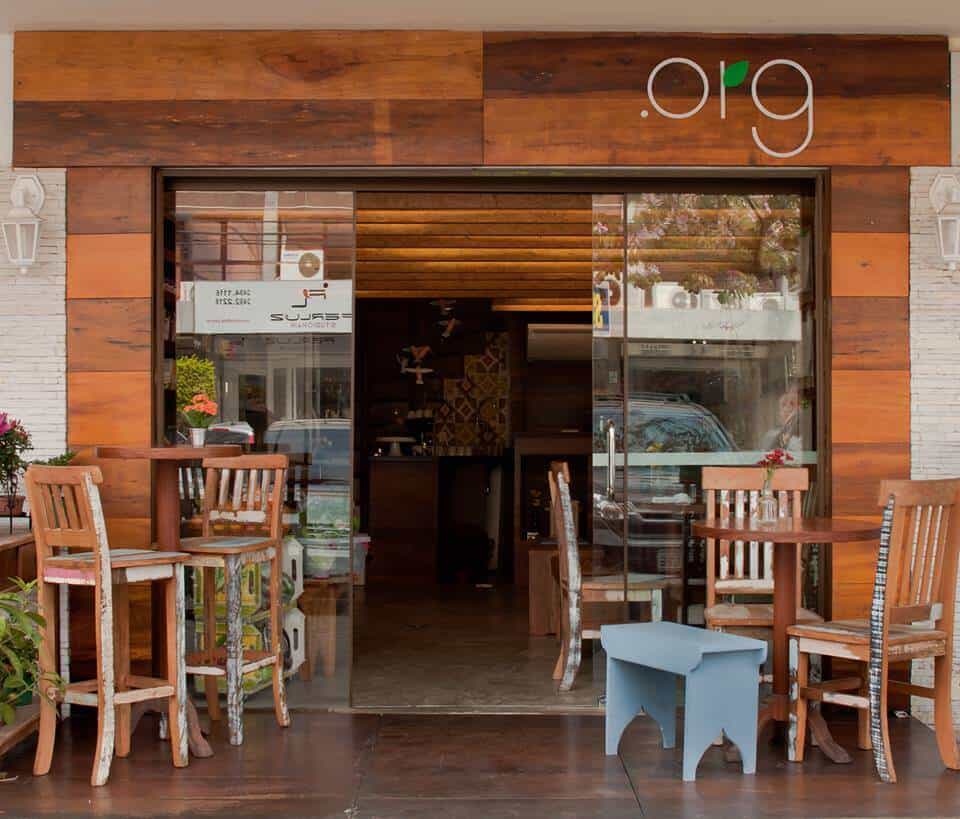 Address: Av. Olegário Maciel, 175 – Loja G – Barra da Tijuca
Price range: $$$
This cozy modern place serves vegetarian and organic dishes along with an attached shop that also sells natural products. Everything on the menu is handcrafted made and only with whole, local, seasonal, fresh, organic and unprocessed ingredients. They do not use industrialized products or any chemical additives.
It also features freshly squeezed juices, wines, and organic beers. The ambiance is as impeccable as its food evident in the restaurant's philosophy of attention to the smallest of details. Do try their delicious desserts (often considered the best in town), especially the Bolo da Alegria (happiness' cake) along with a vegan sandwich, veggie burger, and NY salad.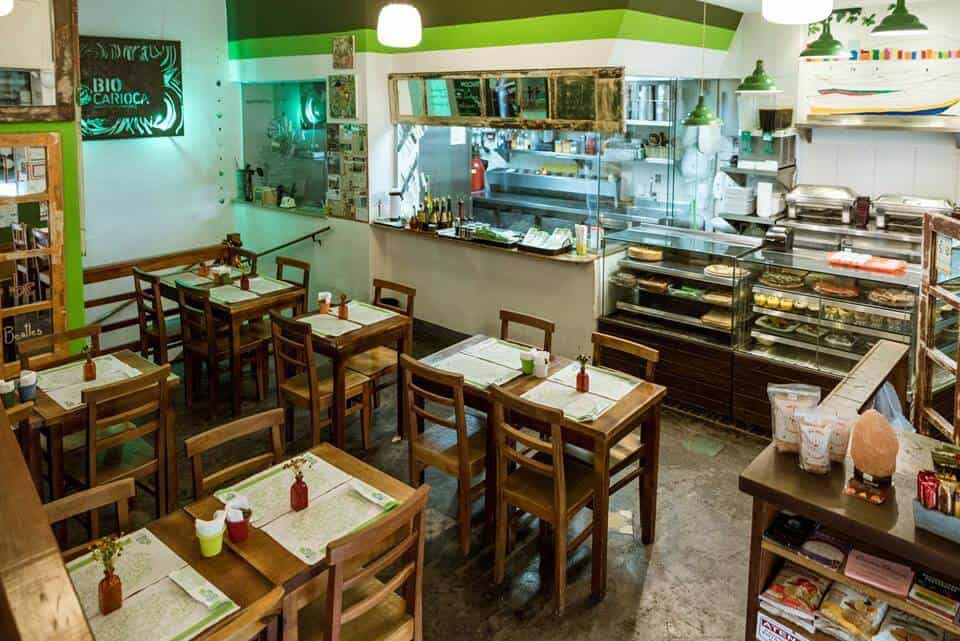 Address: Rua Xavier da Silveira, 22061-010
Price range: $$
This petite restaurant close to Copacabana beach serves vegetarian, vegan, and gluten-free food including desserts, juices, beer/wine. The alternatives on the menu include various salads, pasta, risottos, pizzas, cakes, etc. They offer daily set as well as à la carte menus and easy to navigate color codes for vegan, gluten-free and egg-free. Try one of their pizzas, Tofu quiche (if available) and banana pie.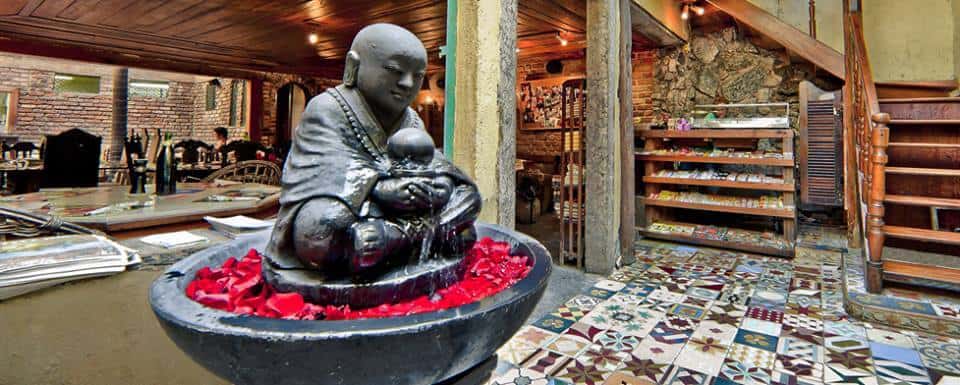 Address: R. Dezenove de Fevereiro, 120 – Botafogo
Price range: $$
The place provides vegetarian/vegan versions of the local specialties with charming wooden decor and Buddhist art. The menu comprises of both buffet (for ~35R) and à-la-carte options along with juices, mock/soy meats, sweet and savory vegan sushi (part of the buffet), salads, miso, hummus, lasagne, and various desserts. The selection of dishes is really huge for buffet options. However, drinks and desserts cost extra and are not part of the buffet. They also sell organic snacks at the counter. This restaurant had to be on this list of best vegan restaurants in Rio!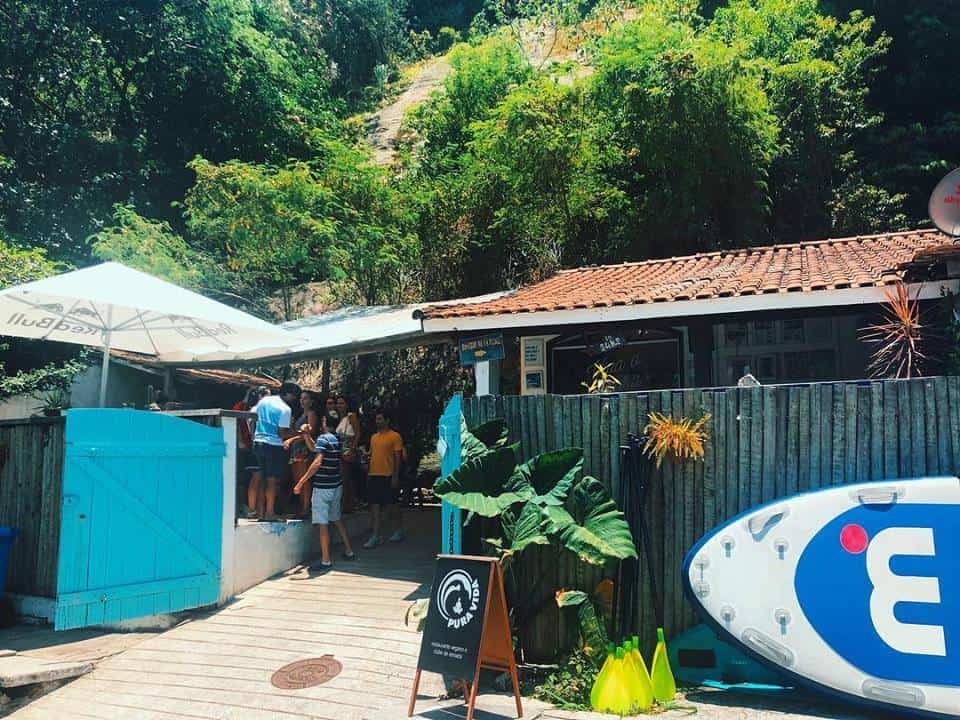 Address: R. Maria Luíza Pitanga, 163 – Barra da Tijuca
Price range: $$
This snug cozy plant-based eatery serves breakfast, brunch, and lunch options consisting of grilled vegetables, veggie burgers, juices, coffee, appetizers, smoothies, combos, desserts, and drinks. The ingredients used in the preparation of dishes are all organic. Do try their signature dish- pumpkin and cashews burger.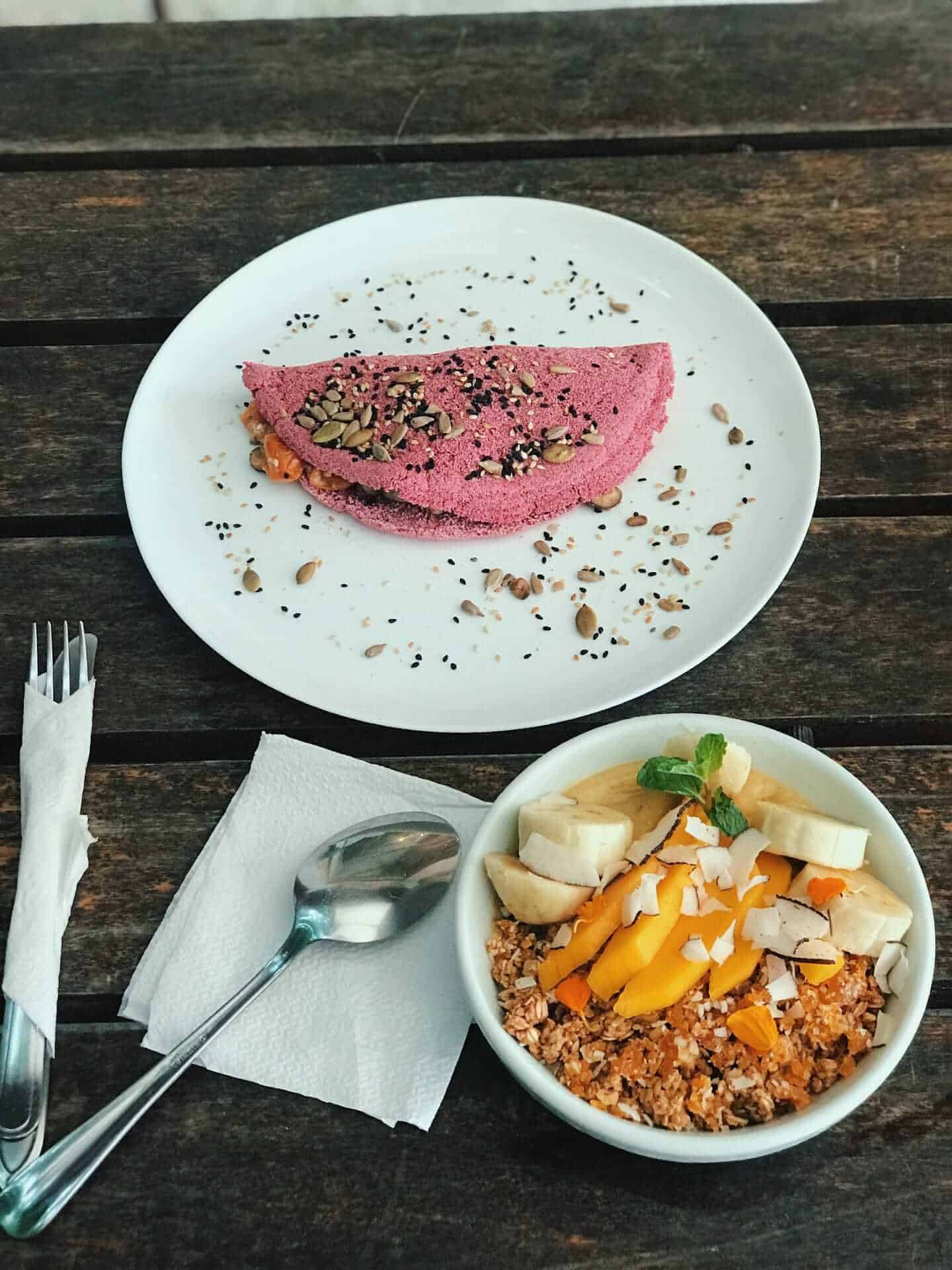 There is a cool vibe to this place, so while it may not fulfill the criteria of a fancy night out, the chill ambiance makes it a fun place to hang out. They also provide stand up paddle boarding rentals, Tijuca Island tours, trainings, workouts, and surf therapy.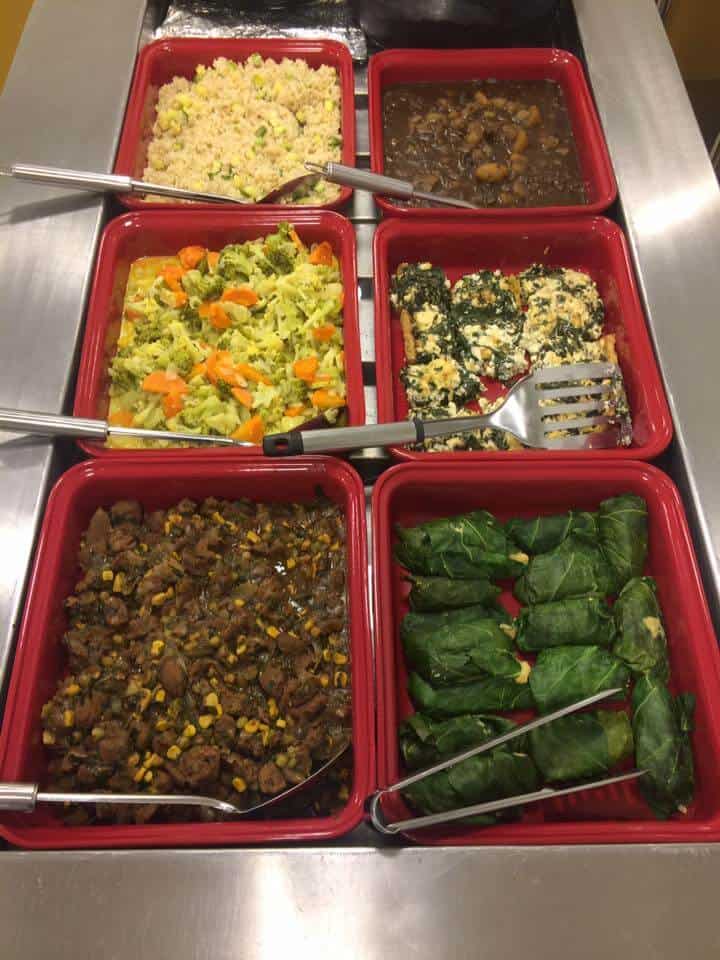 Address: Rua General Polidoro, 58- Botafogo
Price range: $
The casual little place is located inside a shopping center in Botafogo and makes a great stop for a quick vegan lunch fix. The food is gluten-free and really delicious with a hot and cold buffet (pay by weight), salad and dessert options. The staff is attentive and friendly. It may not be very apt for a special occasion but for a cheap, fast and delicious fix of a vegan meal, the place is a good alternative. A must if you're looking for one of the best vegan restaurants in Rio.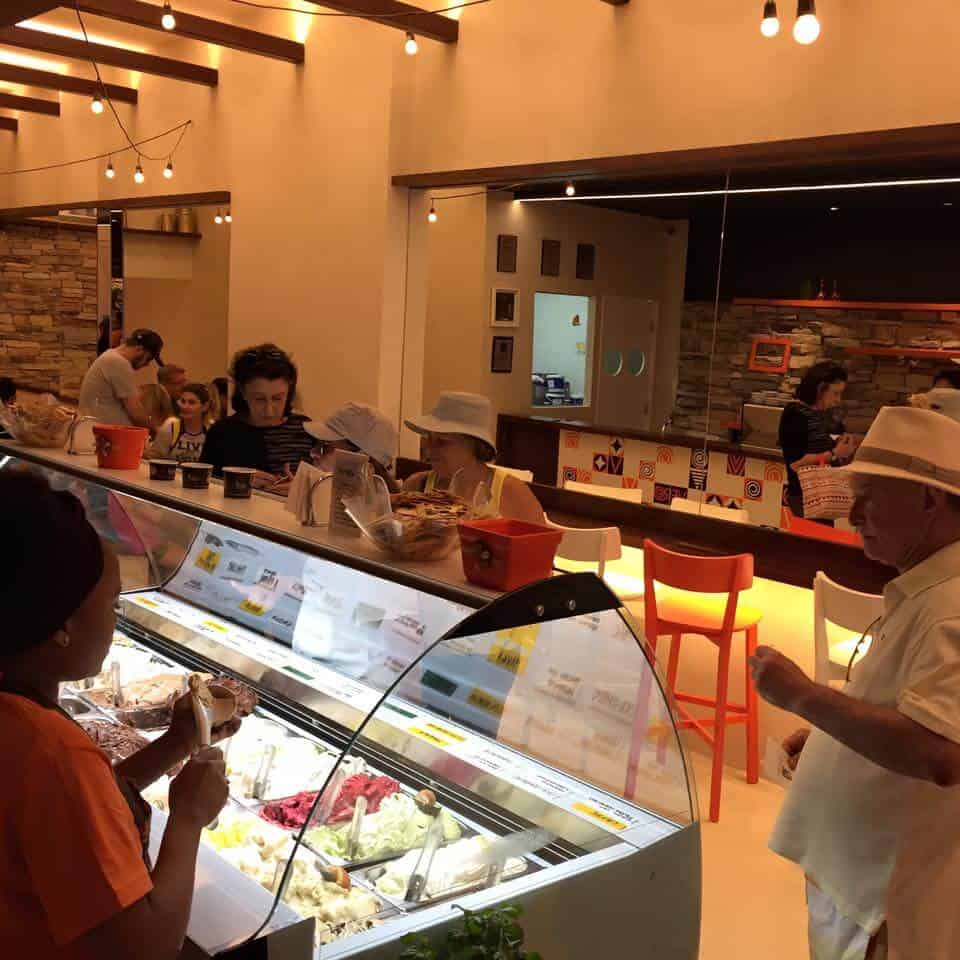 Address: Rua Visconde de Pirajá 229, 22410-001
Price range: $$
This artisanal Italian-run gelateria, that also doubles up as a pizza and coffee place, scoops out some of the Rio's best vegan ice-creams. They have a rotating menu with 32 flavours available each day, respecting the seasonality of the ingredients. Almost half of it are vegan and are clearly listed on the chalkboard. Only fresh and natural ingredients are used in the production of gelato, without any type of vegetable fat, preservative or artificial flavouring.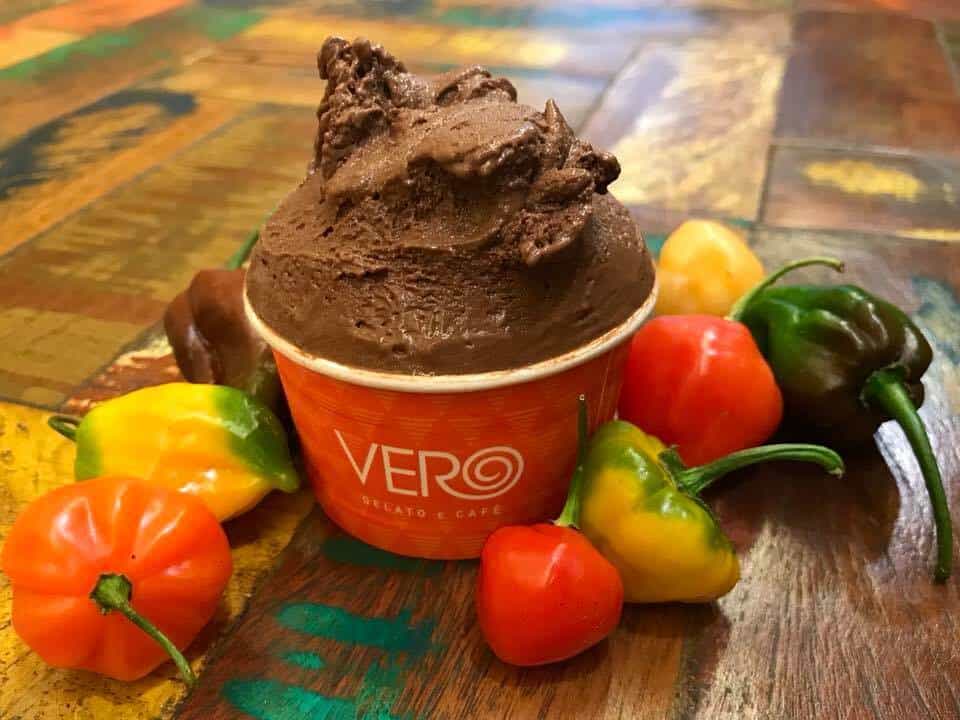 Try their Organic chocolate flavour from Bahia consisting 75% cocoa (it does not carry milk and can be consumed by people with lactose intolerance), Sicilian Limone with lavender and guava and sorbets along with thin-crust caramelized pear pizza or a cheese-free vegan pizza.
We hope you enjoyed our list on the best vegan restaurants in Rio! Are you still craving for more? Check all of our food guides to find more ideas on where to eat around the world!