Home » Destination Guides »
Every once in a while it's necessary to unplug, forget everything, go to a new place, and enjoy life! If you're going abroad, you'll probably think about getting a SIM card to be connected at all times, or you'll connect to wi-fi whenever you can to inform your friends, family, and followers about your whereabouts.
But what if you intentionally decided to remain unconnected? Do you think it'd be the end of the world? Probably not. Imagine a world where you don't have to answer WhatsApp messages right away, where you don't hear a mail notification every half an hour, where you're not worried about likes on Instagram… ah… to just get back to that life!
So that's what I'm talking about today, about intentionally traveling to disconnect from the daily life worries a.k.a. the Internet. Check out these destinations to have a digital detox! Remember, if you're a digital nomad, these destinations will not have all you need to work. Some of the places do have access to the Internet but it's restricted.
1) China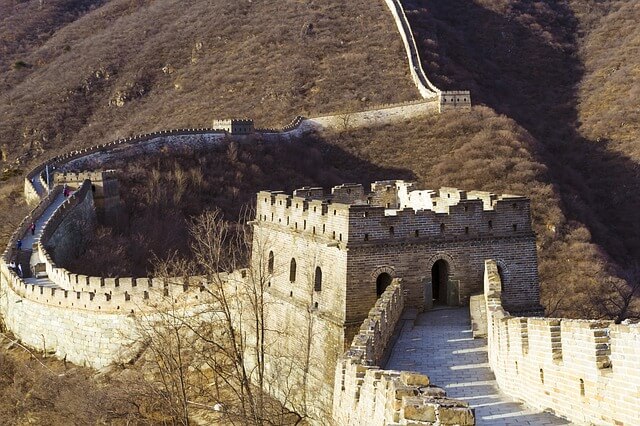 All of your favorite social media platforms are blocked in China. You won't be able to update your Facebook status, upload a photo to Instagram, or tell everybody how you're doing through Snapchat. Also, remember all Google services are super limited and restricted in China.
Even if China has the largest number of people with internet access in the world, censorship in China is kinda extreme. There are 60 internet regulations! Also, forget about using services like Tinder or Grindr.
If you're visiting China, remember to prepare yourself with all the information you'll need since you won't be able to Google it. An alternative is using WeChat, which is a social app used for everything, from messaging to paying for things. Now, if you'll use it, consider it's also used by the government of Chine for mass surveillance and it's also subject to the same censorship as all other websites.
2) Cuba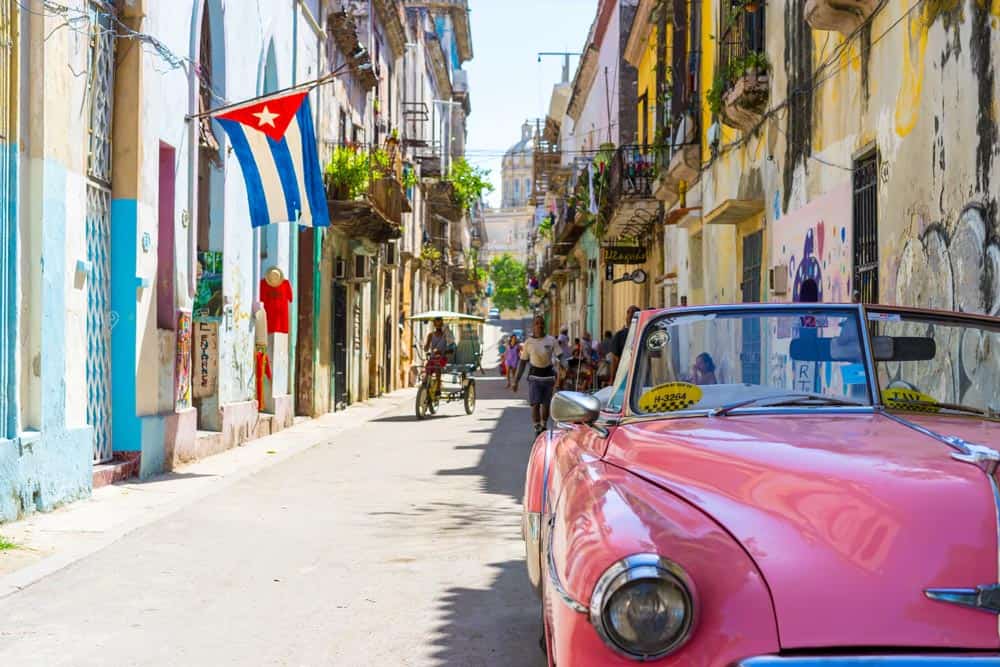 There has been internet in Cuba since the 90s but for many reasons, it has not developed as we would expect. A friend recently spent her summer doing an internship there (she's a neuropsychologist!!) and told me that what started as something that made her anxious, ended in her being able to unplug and enjoy her trip more.
If you go to places like Havana or Varadero, you'll probably get wifi in fancier hotels. Do not expect to use your mobile internet (in case you're willing to pay for that on your trip) because you won't be able to.
As a tourist, you can have access to the internet by purchasing internet cards (that many say don't give you as much internet as promised). Cubans have free access to the internet in public spaces like parks, but that's not the case for foreigners. If you want to use the internet in these places, you have to pay to use it.
3) Quirpon Island, Canada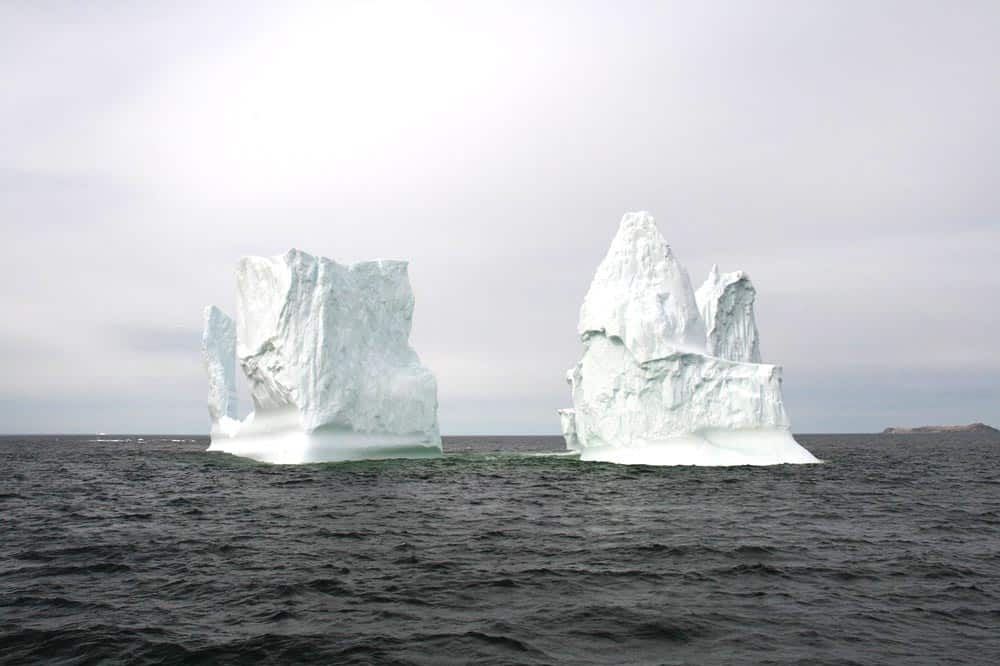 Quirpon Island is in the most eastern part of Canada. They're so to the east that you can have glimpses of the Arctic life. Quirpon Island is privately-owned and the only place you'll find to stay is a rustic lighthouse… a dream come true! The place also has a guesthouse on the ground.
Of course, there's no internet or wi-fi there, so you'll use all of your time to go see foxes, icebergs, and whales. And speaking of whales, the inn even has a whale watching station. You'll be able to watch whales from the inside while enjoying other activities like reading or drinking hot chocolate. Other activities you can enjoy are trekking, kayaking, and hiking. The place is only open from the end of May to the third week of September, check more info here.
4) The Black Forest, Germany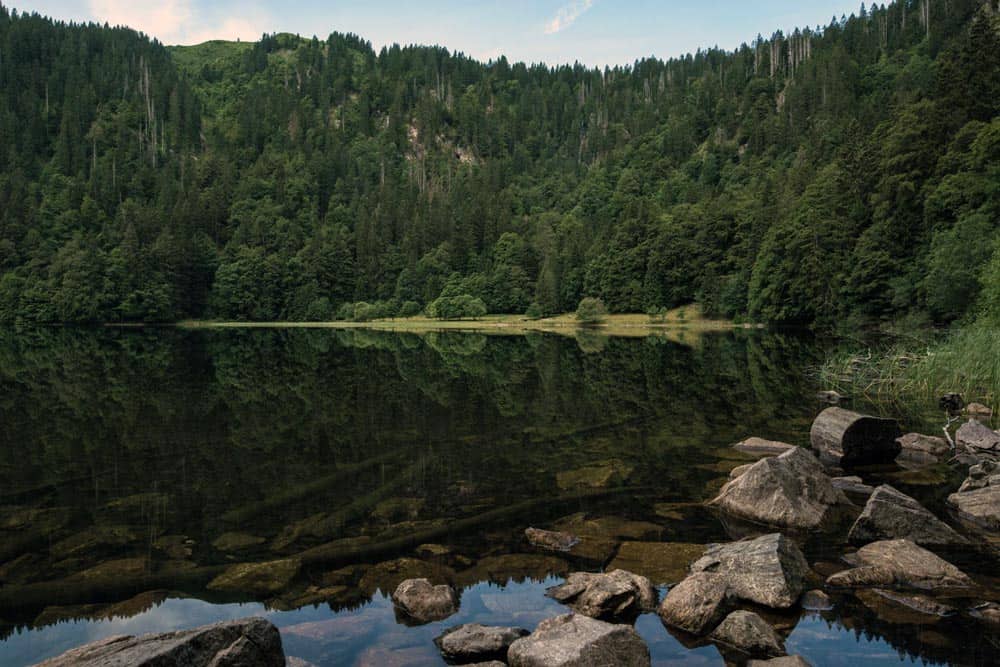 Even in Germany, you can find places that have no internet access, such as the case of many rural parts in the Black Forest. The Black Forest is a mountain range in southwest Germany. It extends for 160 km so there are a lot of scattered villages around, many of them rural. And also, if you're wondering if the Black Forest Cake has its origins here… YES IT DOES! Also the black forest ham.
If you're into climbing, go to the Feldberg, the highest peak of the Black Forest. For the most famous waterfalls in Germany, visit the Triberg Waterfalls, and don't miss the Titisee and Schluchsee lakes.
In Furtwangen, you'll find the German Clock Museum (!). And, if you want to visit the most famous towns, go to Calw (where Hermann Hesse was born), Staufen, Haslach, and Baden-Baden. But, if you don't have a particular agenda, just check the map beforehand, and go to any of the towns that are around the Black Forest, they're all beautiful!
5) Turkmenistan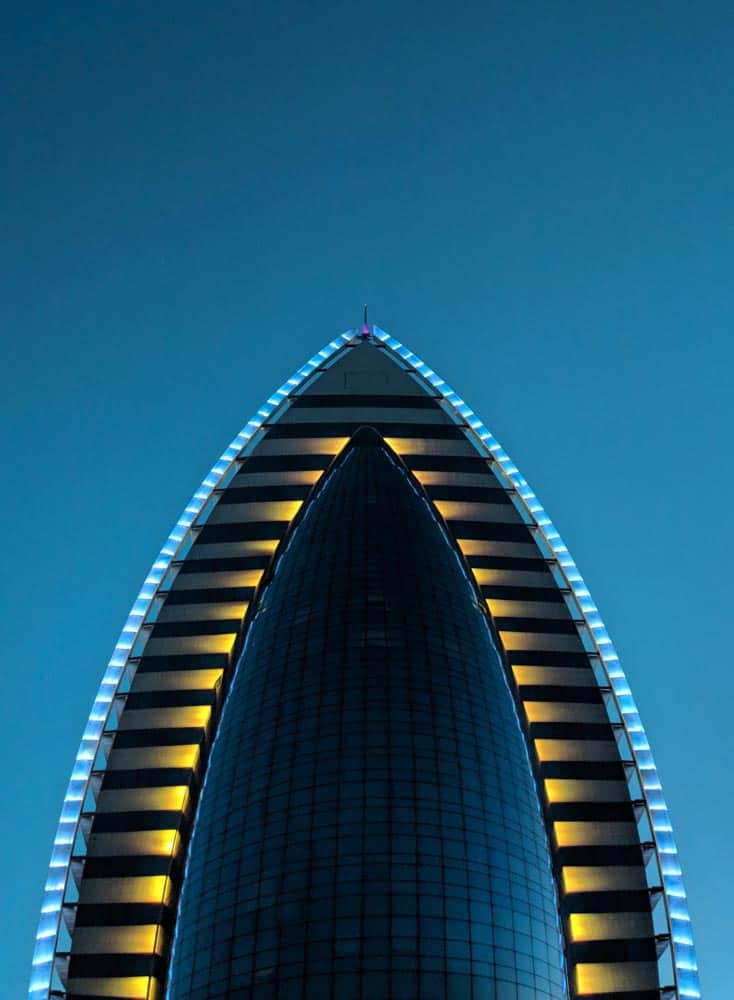 There are a few places you can get internet access in. Some of it has to do with the geography of the country (like rock formations that block signal) but most of it has to do with politics and economic challenges. In the past, the internet was super slow, expensive and limited, now it's available in bigger cities but the catch is that the places where the internet is available, are state-run internet cafes. In big five-star hotels, you can get normal, fast wi-fi. Note that roaming charges are super expensive here, so better not use your mobile data.
The press and all media are controlled by the government in Turkmenistan. Sites like Facebook and Twitter are blocked, for example. Every information available is filtered by the government. And, although you can send emails, most of what you're doing on the internet will be monitored by the government. So… now you know the risk.
6) Tristan da Cunha Island, UK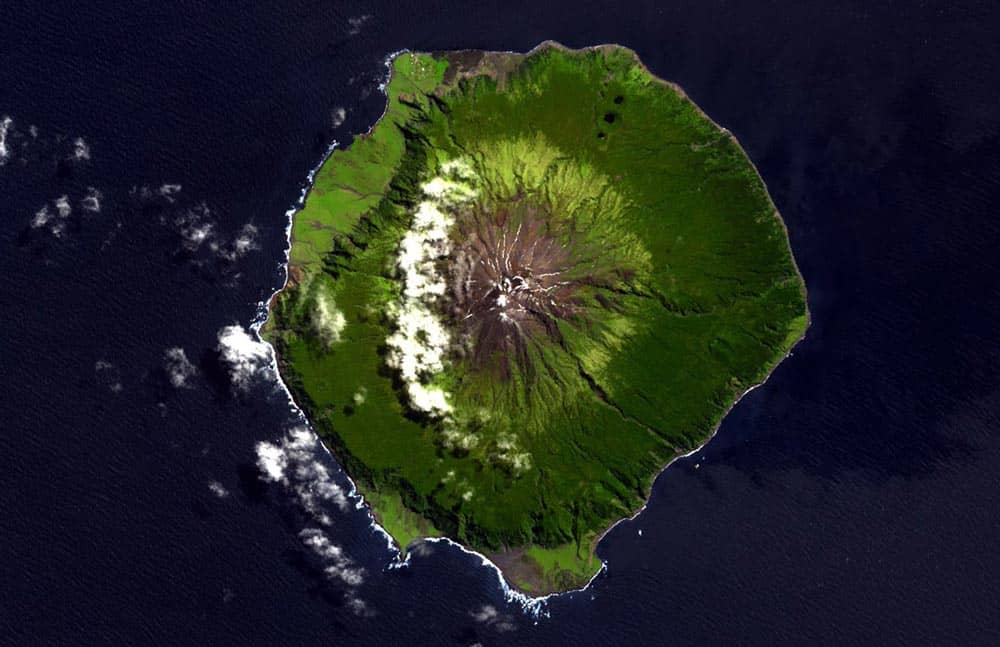 This is the most remote inhabited island on earth… so don't expect to even get cellphone signal! This island is 2,800 km away from the coast of South Africa and it's a volcanic island, it takes 7 days in a boat to get there from South Africa. The island has no more than 300 inhabitants. During the 60s the volcano exploded and all the people were taken to the UK. After everything had passed, everybody returned and lived their normal lives, just imagine that!
If you check it on the map, you'll have to make a lot of zoom outs to know exactly where it is, since it's just water around. There's just one internet cafe on the island (in case you need it) but it's so slow that you'll probably be better off with no internet at all.
Since it's not too close to… anything, basically, the supplies on the island are limited. This place is for seafood enthusiasts since the food you can get here is delicious and fresh. It's truly a unique place to visit to get away from everything.
7) American Samoa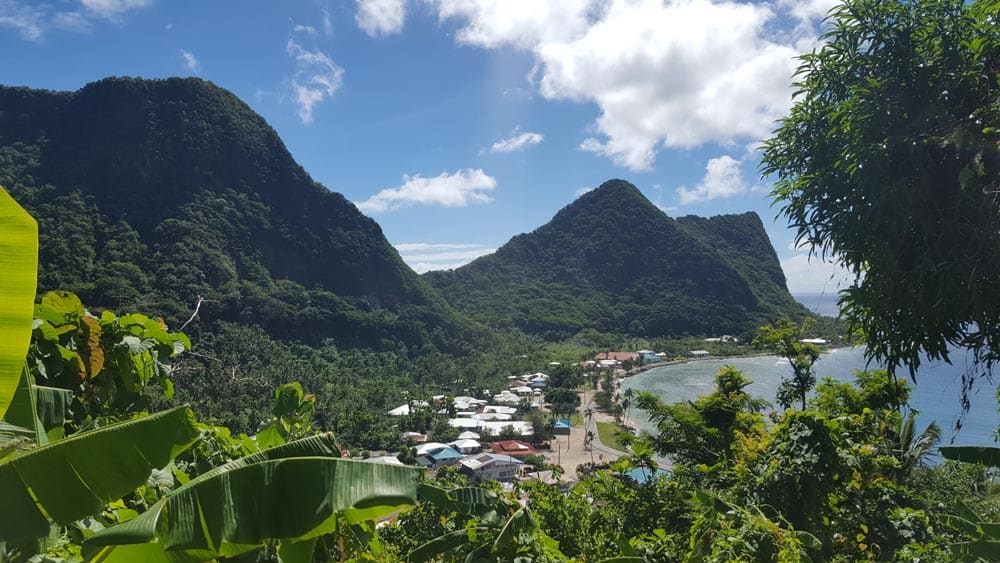 Only a few hotels have wi-fi. American Samoa is in the South Pacific US territory and if you're going, prepare to be unplugged for your trip! For starters, there is no broadband connection, the internet is super slow. You'll only find decent internet on Savai'i, which is an island close to American Samoa.
American Samoa is roughly 199 square kilometers (so a bit bigger than Washington, for example). But don't worry about not having internet access because you can do a lot of things in American Samoa. This destination is perfect if you like water sports, for example. Scuba diving is super common and you'll fall in love with the marine life of the islands.
American Samoa is so remote that there are no crowds or even expensive hotels (which makes it also a cheap destination to travel). But don't worry, it still has an airport and decent restaurants and places to stay in.
8) The Sahara Desert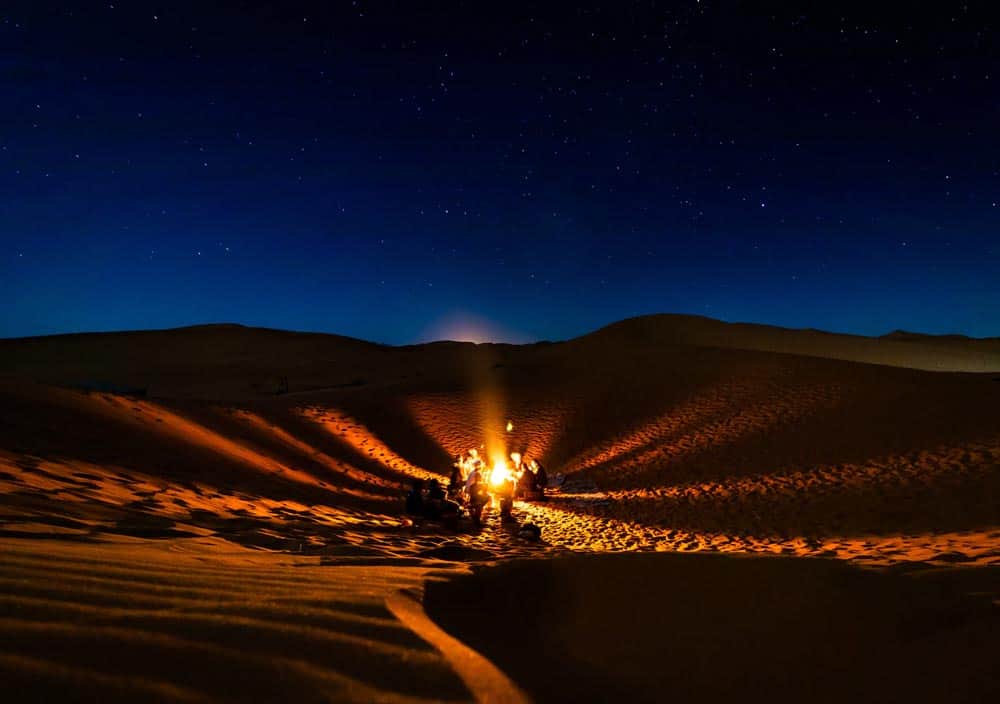 Of course. I mean, it's an obvious choice, the desert. But, even if you're going to places that are on the border and that are very much visited by tourists, you'll notice they don't have internet! Some towns have internet access, but if you want to have a digital detox, this is the place to go!
9) Yakutat, US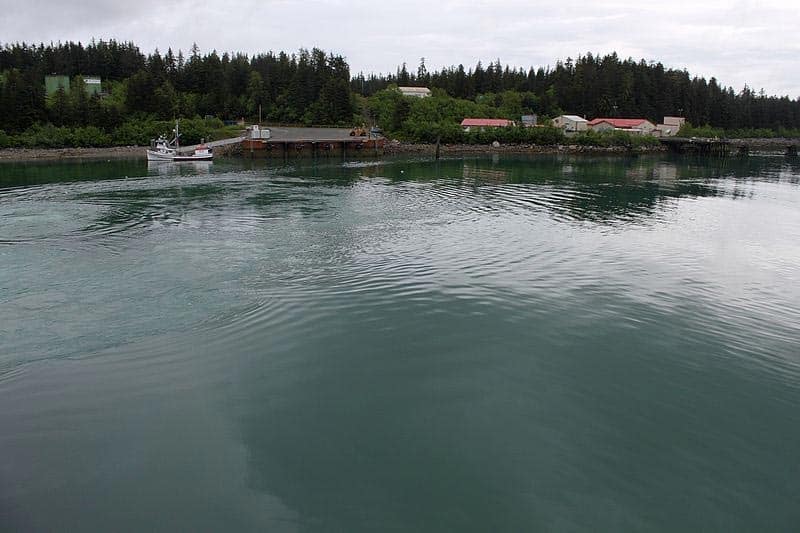 Yakutat is in Alaska and if you're expecting to upload Instagram stories from there, you'll have to wait! This place is very remote, thus it doesn't have an internet connection. Instead, you can focus on having fun at the outdoors, enjoying recreational activities, and most of all, getting amazed at the stunning places you can see in Alaska.
Yakutat is famous because people go fishing there, but you can do so much more! For starters, you can visit the Tongass National Forest, which is only the largest national forest in the US. This place is also home to the biggest Bald Eagle population (7000!).
The place is also famous because you can go glacier watching, which is something we won't be able to do in the future, maybe.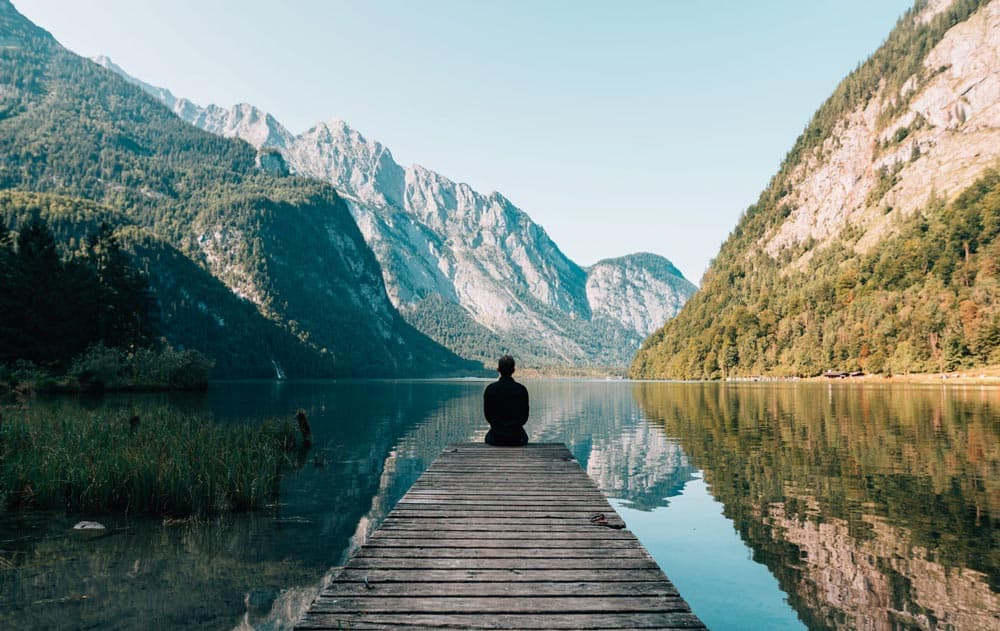 There's pressure in everybody to remain connected, to inform about your whereabouts at all times, and to get information about anything right away. If you ask me, traveling is a great opportunity to leave that behind and enjoy what you are seeing, eating, and visiting.
The choice of connecting to social media, to check your mails, or to answer to WhatsApp messages right away is entirely yours. You don't have to go to remote places where you know you won't have internet access to really be unplugged. Simply turn off your phone (or put it on airplane mode if you want to take photos) and that's it.
From experience, I can tell you that you might feel anxious about not being connected all the time or you'll feel like you're missing out on news from your friends or family. After some days, this feeling will pass and when you start getting messages again at all times, that's what will get you anxious haha!
Choose to be present and choose to unplug.
That said, if you can't really control yourself, just go to all the destinations we just mentioned! Happy travels!