Home » Travel Tips » How to use Tinder to travel better
When traveling, there's always a feeling of truly finding what makes a place unique. Of course, you must visit landmarks and historical places but, if you're like me, you'll always crave something more. You can always read tips on Internet forums and ask questions there, ask your hosts (if you have) or do some research before getting to your destination.
You can always do that… or you can go the easy way downloading Tinder or Bumble. Yes. You read that correctly. You can use Tinder to travel better. What? I was skeptical at first, too. But, it turned out to be an amazing tool for traveling! I not only met interesting people but I got really specific questions answered.
I was in Rome and I was surprised by the number of seagulls I found there, considering there's no sea close to that city. It was my opening line for some conversation and let me tell you, the answer did not disappoint. "Because seagulls love garbage, it's like junk food for them." Tell me, where else would I'd be able to have a question like that answered?
I personally haven't used Bumble yet but I downloaded Tinder while traveling abroad (so that's why I'm gonna focus on Tinder here). Although I was super reluctant to do it at first, my friends convinced me to start using it. And it was great! Listen, you don't have to meet anyone if you don't want to. If you only want to get tips, you can do that.
So here are some tips to use Tinder to travel better. You can use these tips either if you're a guy or a girl but in some cases, I'll focus on women (Tinder is great especially if you're a woman traveling solo).
Get past the preconceptions you may have on Tinder
First things first. Yes, many people use Tinder to find hook-ups… some others to find love (many friends of mine have found love, surprisingly!). There's always a chance you can find them if you're looking for that. But leave that aside, be open about what you can find there. Tinder also provides a great opportunity to meet interesting people that are your age (or around your age) and that can recommend you excellent local stuff. Also, if you're a bit shy, Tinder is a great way to meet new people.
One of my friends says she's met some of her best friends on Tinder while traveling. Lift that pressure off you that you have to meet or have a hookup if you match with someone. Even if I haven't found best friends, I've met really cool people that I would totally hang out with again.
Fill in your description on Tinder to travel better
A description helps to have better conversations from the beginning. Some people are too lazy to fill that out and some others are super generic about it. I know it's difficult to sum up yourself in some sentences, but give it a try. Also, keep it short and sweet. Like this guy, tell your potential matches that you're traveling and if you want to, add the dates in which you'll be in a place: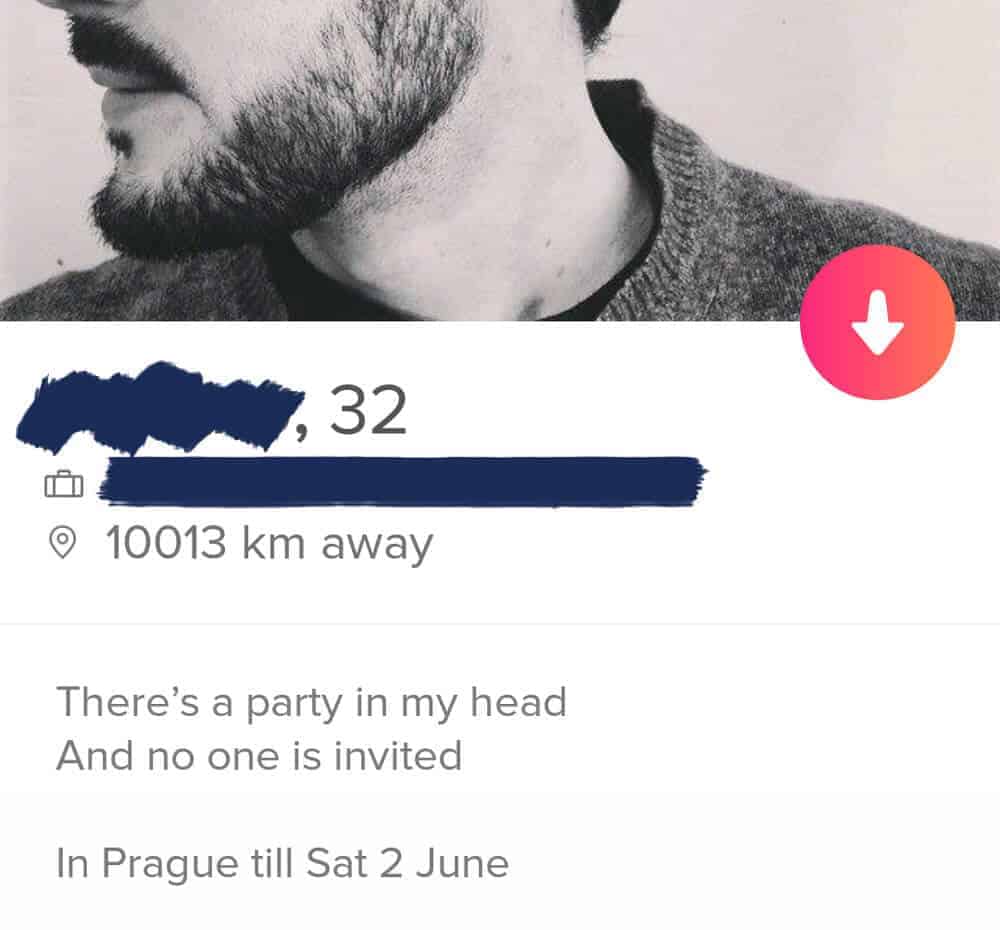 Also important, since you're traveling abroad, you can write in your description if you speak different languages. Maybe write your description in the languages you speak, like this person: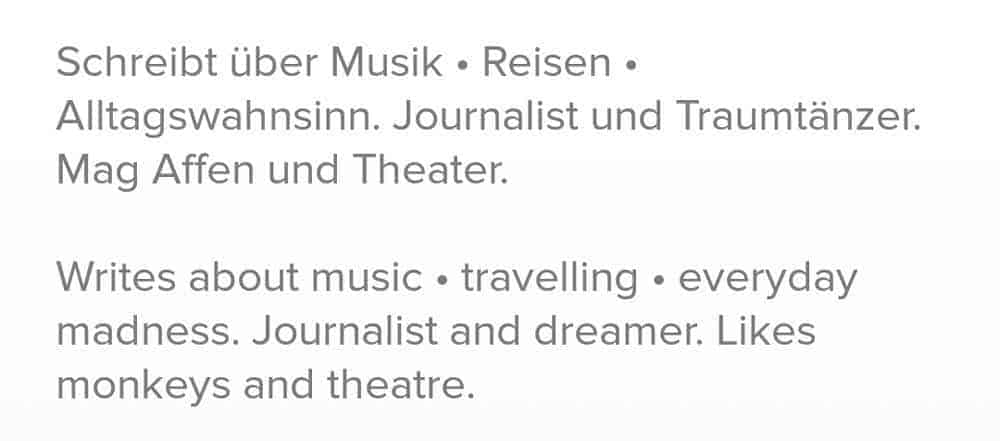 It's also a great idea to fill in some details about your interests. Yes, maybe you're not looking for the love of your life (haha) but you're looking for someone with similar tastes so you can get the answers you need.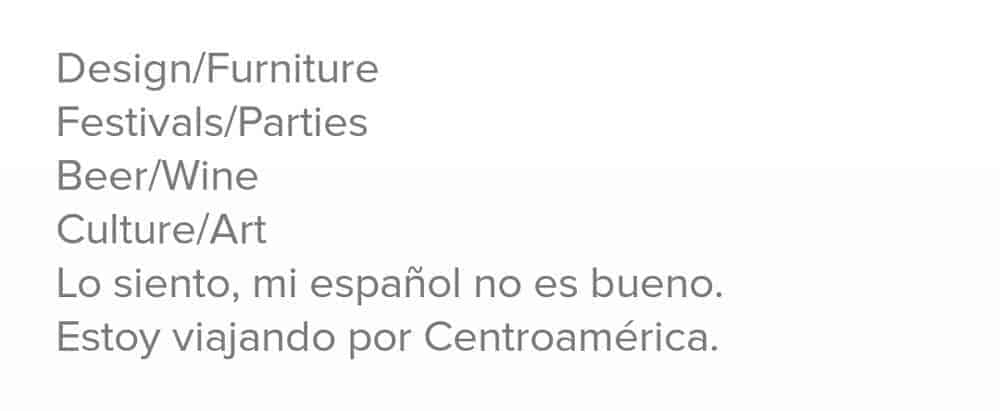 For my description, I added that I'm Mexican and it worked like magic (people always tell me they love Mexico or would like to travel to Mexico!). I also added some details about the food I like because that's one of my priorities when traveling. 
Always think about the things you're comfortable sharing. Remember you're talking with strangers and although most of them have good intentions, you never know what you'll find.
Conversations
Be practical about Tinder. If you only need information, be straightforward. Of course, it's funny to have great conversations but if you're not really trying to date or meet someone, be honest about it.  Don't waste others' time. Some people are better having conversations and others aren't, keep the ones you can properly chat with.
Since you're a foreigner, many people will be interested in you. This is especially true for women, I know guys aren't as lucky. The truth is that some (if not most) of them are looking for hookups. But don't worry, you'll notice it immediately. Guys are the same everywhere, another great lesson I've learned from traveling haha.
Coming from a pretty conservative place I was amazed at how straightforward some guys were in Europe. They were giving me their numbers… even hotel rooms and directions to get to a place. And listen, I'm not here to judge but man, those guys. Fortunately, you can always ignore and unmatch someone if you don't feel like talking. Don't feel bad about it, unmatch guys if you want to.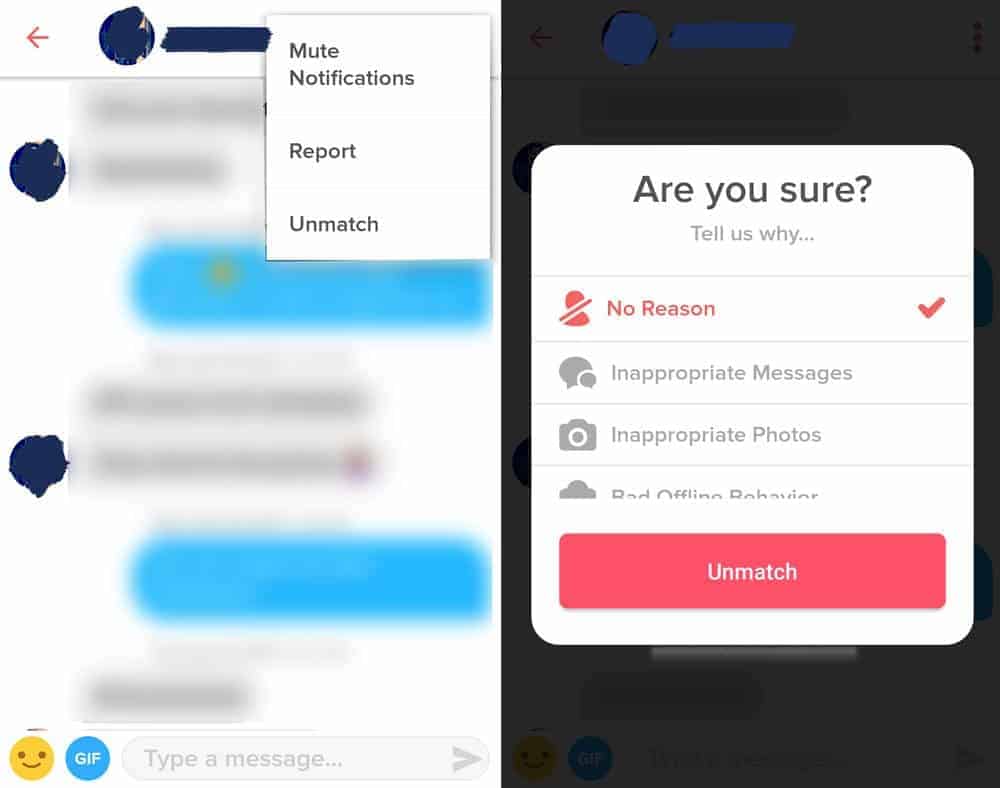 Some guys will truly want to have conversations with you. I learned a lot about places and things you may not read in guides. With a guy, I could even talk about the places I wanted to visit in his city and he gave me great suggestions on where to eat and which places to skip.
A guy I matched with was a film director (!) and since I'm interested in the film industry one of the spots I wanted to visit in Rome was Cinecittà. I mean, Wes Anderson and Martin Scorsese have filmed there. I was pumped! So I ask this guy: "hey, is Cinecittà worth it? I would visit it on my last day in Rome." Then, he answers: "if it was my last day in Rome I'd never go to Cinecittà. I'd go to Quartiere Coppedè and then for a drink with a cute roman guy." Quartiere Coppedè happened, the drink didn't. But he was really smooth!
I learned that most people are super helpful when it comes to people traveling. They even ask you what do you like and what are you expecting from your trip. Something I'd never imagine! Thanks to all the guys that recommended great places like Manteigaria, Tandem and La Sanabresa.
Safety tips when using Tinder
This may be obvious, but don't share your exact location. Always exercise your common sense. If you feel fine with giving away your number to a stranger, do it (remember your number may be connected to many Internet services, making you easier to locate). Tinder also gives you the option of connecting it with your Instagram account. I did it because I don't share personal information there but if you share too personal photos you may want to think about it twice.
Even when you're home, you sense when someone is not trustworthy or only wants a hookup, especially if you're a woman (most of my guy friends don't even mind). We know, guys, we know. When you're in a foreign place it's the same. So trust your instincts. Have conversations. But most of all, don't feel pressured to do anything you don't want to. Remember you're just using an app and you'll probably never see these guys again or ever.
Hanging out with strangers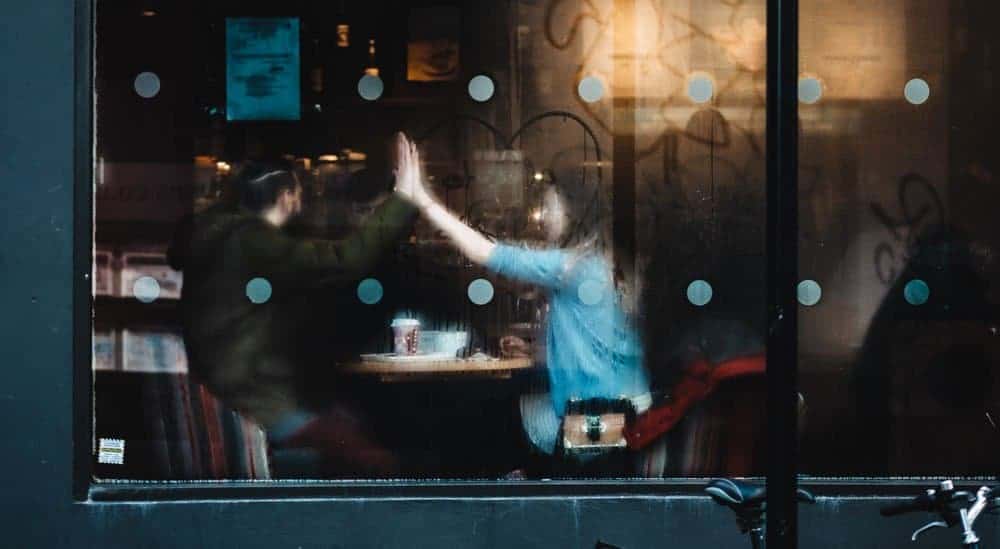 If you feel like the guy/girl is reliable you can meet. Take your precautions before: like looking up for them on Facebook or even googling them. I know this sounds a little bit creepy but it's better to be safe than sorry. Most of the people do it (others probably Google you, too).
The feeling is nerve-wracking. You're in an unknown place and you're meeting someone that could potentially be dangerous. As I said before, if you're not comfortable doing it, just don't do it. Don't feel pressured. Of course, people will make small tantrums if you don't wanna hang out or if you ignore them, but leave it at that (like the guy that passive-aggressively told me to enjoy the city without him). You're not forced to go out with someone if you liked them on Tinder.
If you're already meeting someone, go to a place you'll feel safe and during the daytime if possible. Prefer public spaces to meet, like parks. If you're traveling with friends they can maybe be close to the area you're in so if anything happens, you can look for help.
I've been lucky enough to meet super respectful guys but I've heard awful stories from girlfriends. There's this girl that used Tinder in Paris and she told me that the moment they met in a café he had an urgency to go to a more "comfortable place." She didn't feel safe enough and bailed. Try to have an alibi or some excuse to get out of a place if you're not feeling ok. 
Download the map of the place you're visiting on your mobile to have it available offline and be sure to have a full battery. Check how to get to your accommodation beforehand in case anything goes wrong. Always tell a friend where are you and with who. Get to the place by yourself so you don't depend on anyone else to get you back to your accommodation.
Most of the times you'll have something to drink. Know your limits. If you're not used to drinking, don't do it. Also, never leave your drink alone. Have enough money with you to pay for your food or drinks and to get back to your accommodation.
And then, it's up to you!
Don't be afraid to try it, I've met amazing people that have really helped to make my traveling experiences way better! And also, once I got home I continued using the app. It's great to explore my city with someone new and to show everyone why I'm proud of the place I live in.
Will you use Tinder to travel better?