Home » USA »
The biggest city of Washington, Seattle is famous for its musical history, great shopping arenas, restaurants, scenic attractions, and coffee! If you are visiting this amazing city for the first time, the endless array of places to visit and things to do in Seattle might leave you dazzled.
Therefore, to save you from making some random decisions & to clear your doubts about what to do in Seattle & what not to do, we have shortlisted some of the best things to do in Seattle on your visit. Also, if you want to explore the city in the best way possible, in the least of the budget, you must go through these 10 tips to save money and travel cheap in Seattle.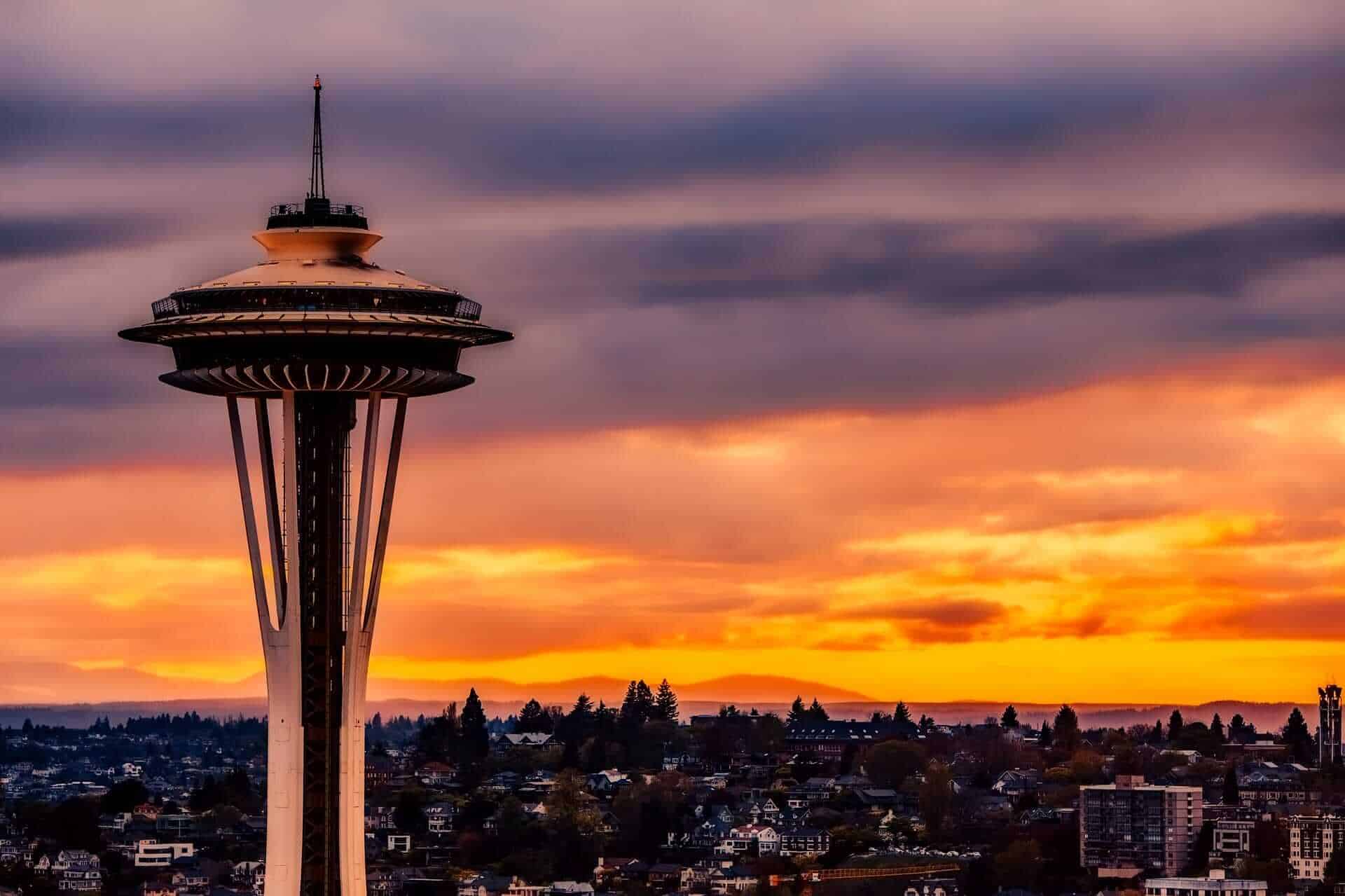 1) Go to the top of the Space Needle to admire the City's Skyline: Capture the 360 degrees views of downtown Seattle with a beautiful backdrop of the Olympic Mountains, Cascades, and Puget Sound. Take a high speed elevator all the way to 520 feet above the ground to the observatory deck of this iconic building or maybe climb up its 848 steps to complete your daily steps. There is also a revolving restaurant situated all the way at the top of this structure.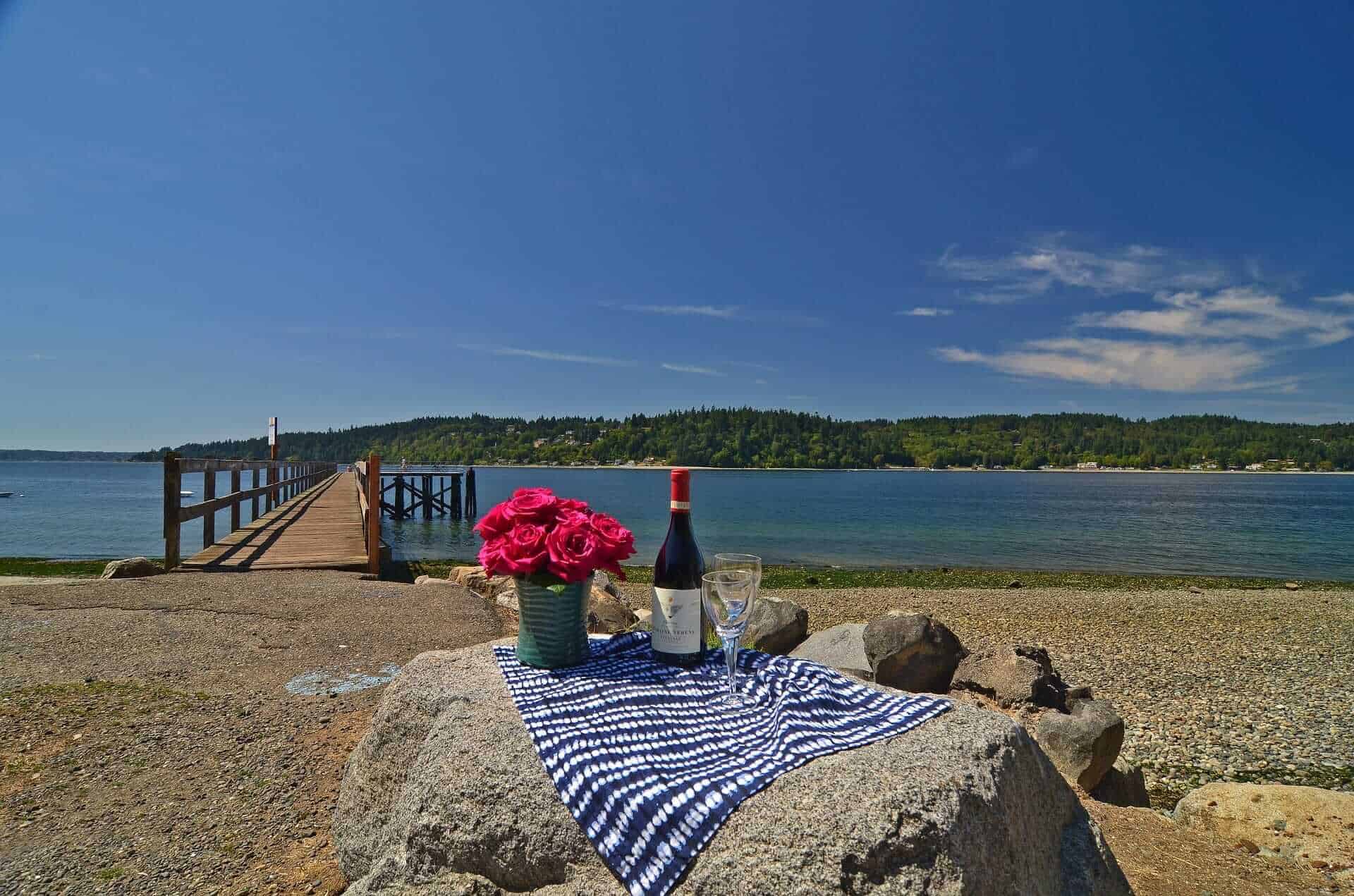 2) Take a ferry to the Bainbridge Island: A 35-minute ferry ride from Seattle Ferry Terminal will take you all the way to Bainbridge Island which not only allows you to admire the beautiful skyline of Seattle in the best way possible but also has its very own nature reserve with over 150 acres of beautiful gardens with natural ponds, meadows, and much more to explore. It is also one of the most exciting & unique attractions of Seattle tourism.
Ferry Prices: $ 9.05 (Adult), $ 4.50 (Senior Citizen 65+, Youth 6-18)
Ferry Timings: 6:10 A.M. – 12:45 A.M.
Booking Link: Click Here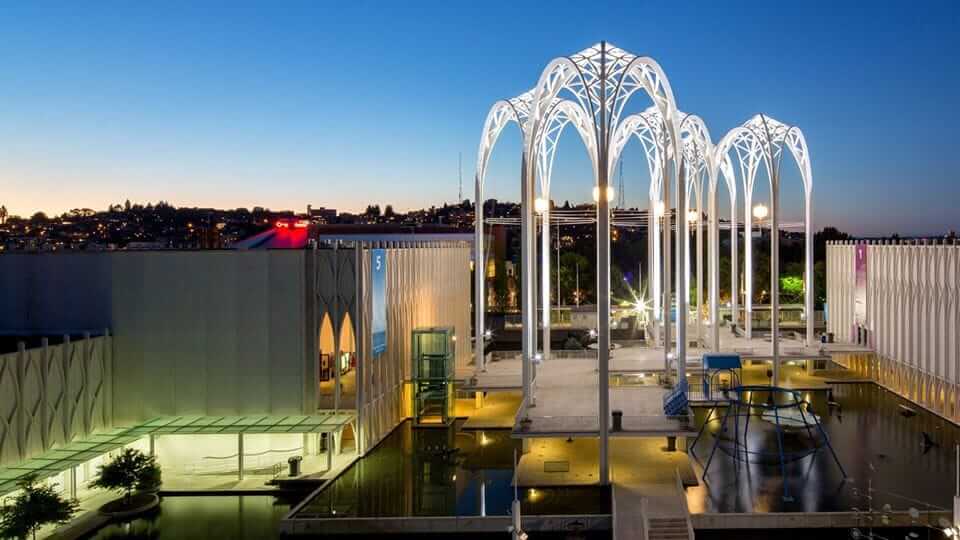 3) Visit the Pacific Science Center: Designed originally for the 1962 World Fair, this iconic science museum holds more than 300 interactive science exhibits. The center also has 2 IMAX theatres, a coveted laser dome, a VR theatre, and much more to offer. This place is a must visit for youths, as well as families with children
Ticket Prices (General Admission): $ 25.95 (Age 16-64), $ 23.95 (Age 65+), $ 17.95 (Age 6-15), $ 13.95 (Age 3-5)
Timings: 10 A.M. – 5 P.M. (Wednesday – Friday), 10 A.M. – 6 P.M. (Saturday, Sunday), Monday & Tuesday Closed
Booking Link: Click Here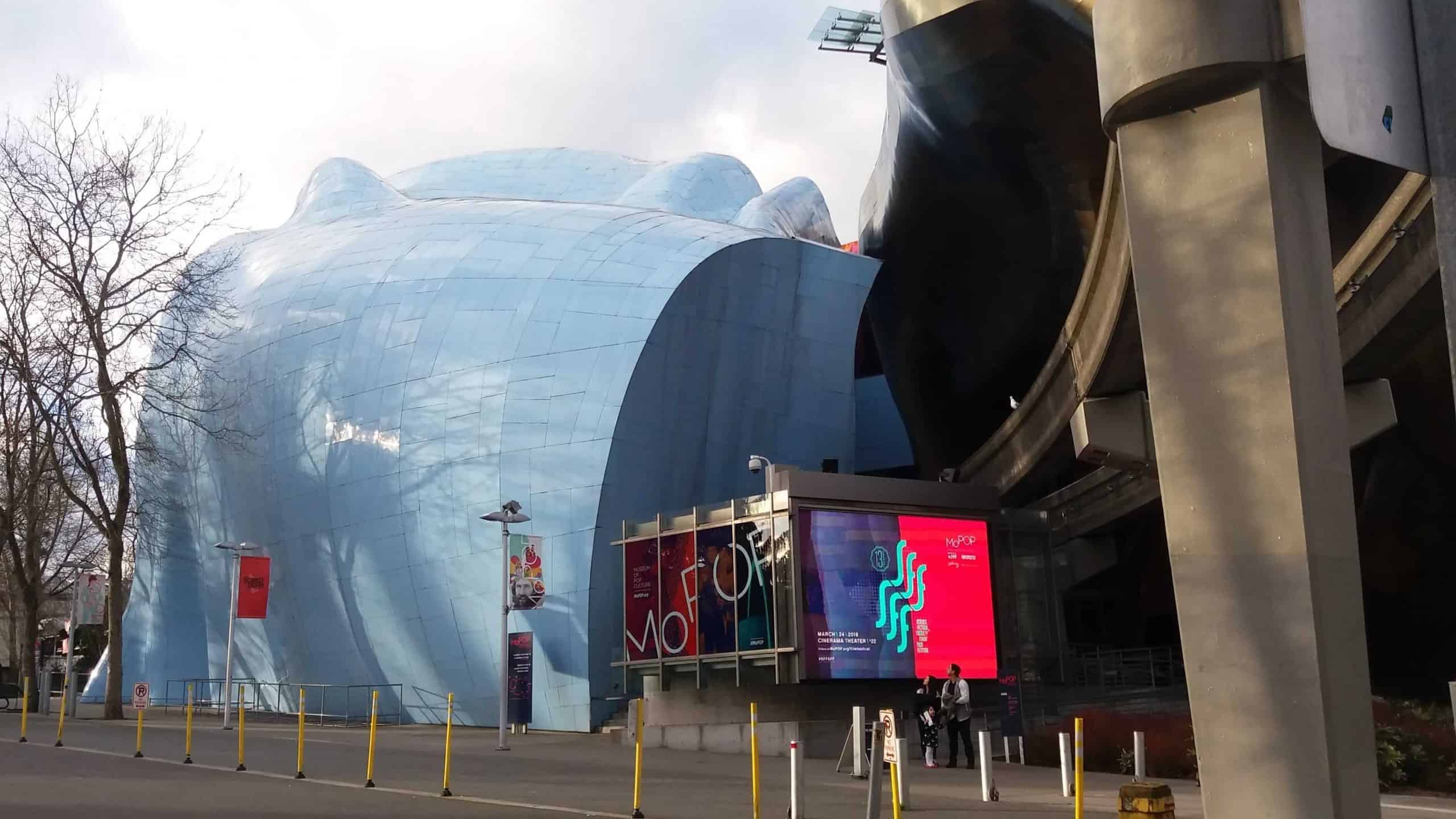 4) Celebrate the Pop-culture at Musem of POP: Dedicated to the prominence of pop culture and rock music in the region, MoPOP is one of the most important places to visit in Seattle. This unique Museum of Pop Culture also will blow your minds with its Fantasy Hall of Fame and Science Fiction Centre. Also, the museum holds various temporary exhibits from time to time connected with pop culture on a regular basis, its music section remaining the same.
Ticket Prices (Online Booking): $ 28 (Age 13-64), $ 19 (Age 5-12), $ 25 (Age 65+)
Timings: 10 A.M. – 5 P.M.
Booking Link: https://www.mopop.org/visit/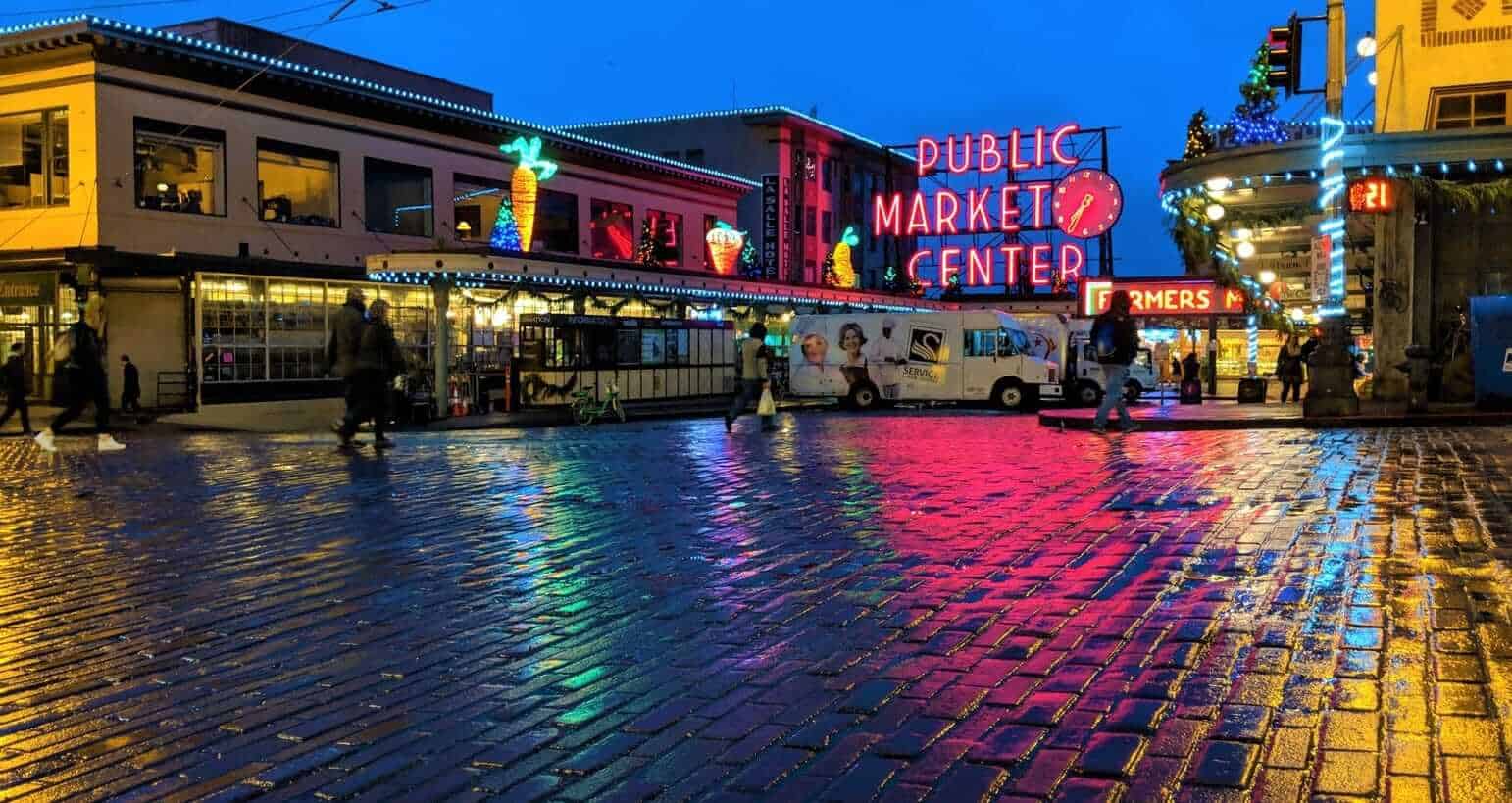 5) Explore the Pike Place Market: Could you digest the fact that one of the most prominent attractions is a market space in Seattle for tourists? Well, that's true. Apart from being a foodie's paradise, the Pike Place Market is also home to a craft market, various small shops, and endless places to visit in Seattle to drink, within a huge market. Also, it is home to the very first Starbucks, as well as Gum Wall, seems interesting right? To add on, if you are a rom-com lover, you would definitely recognize this market from one of your favorite movies.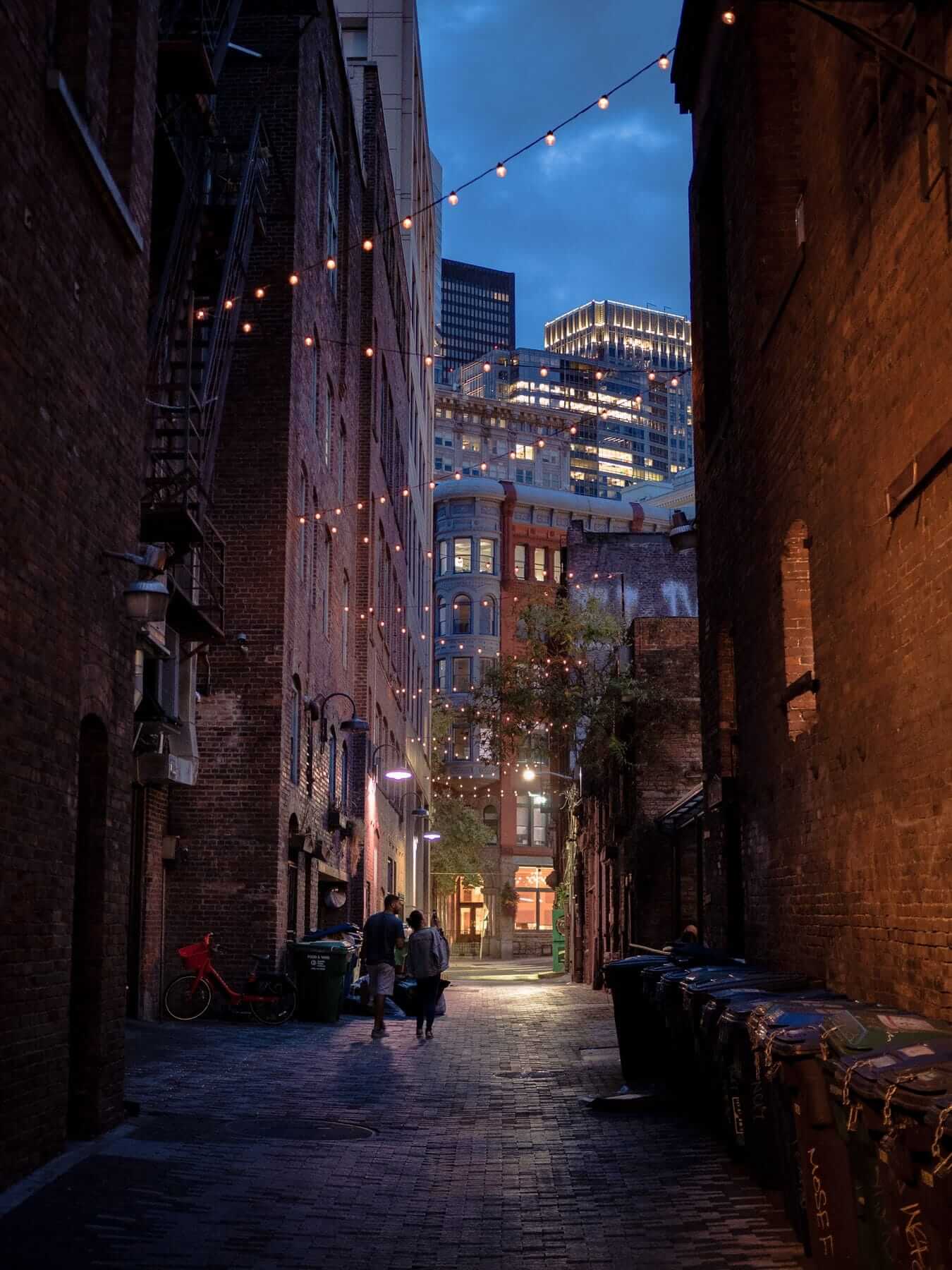 6) Explore Seattle's Oldest Neighborhood: Pioneer Square is Seattle's oldest neighborhood. The very first people who settled in the city built their houses right here! This area has very astonishing architecture, some of the legendary bookstores and cafes, and shouts out Seattle's history wherever you go. Also, if you are interested in knowing a bit about Canada's mass immigration of the 1890s do not miss out on visiting the Klondike Gold Rush National Historical Park, an important attraction of Seattle tourism.
Entry: Free of Cost
Timings: 8:30 A.M. – 5:30 P.M.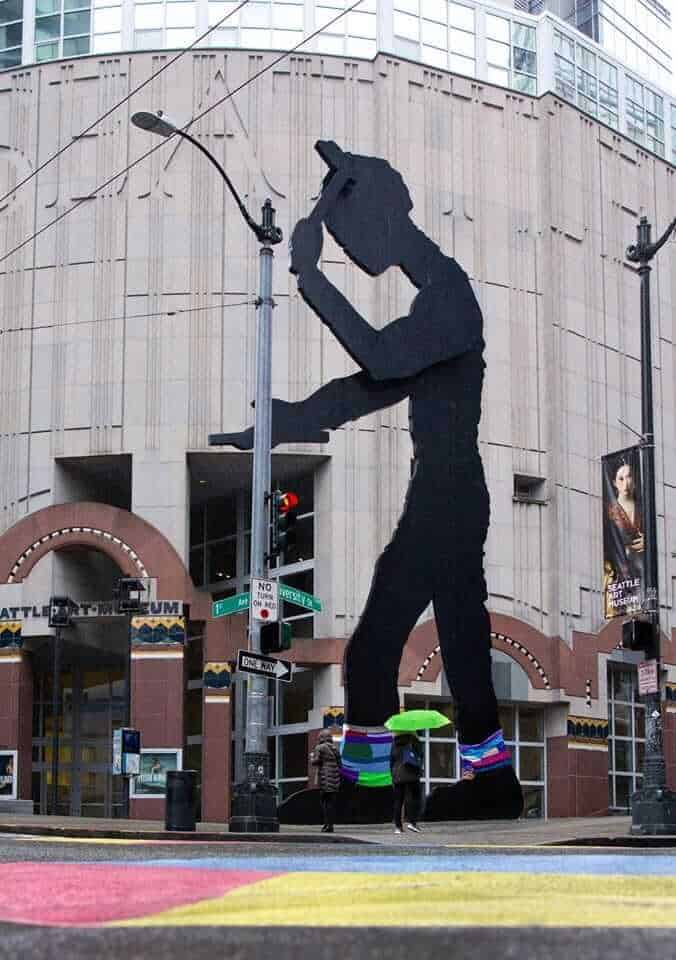 7) Visit the Seattle Art Museum: The Seattle Art Museum is one of the most prominent attractions in Seattle for tourists. Not only its permanent exhibits are worth a visit, but its iconic temporary exhibits are what attract the visitors again and again to this art museum. Its collection of Pacific Northwest and Native American artwork are worth admiration.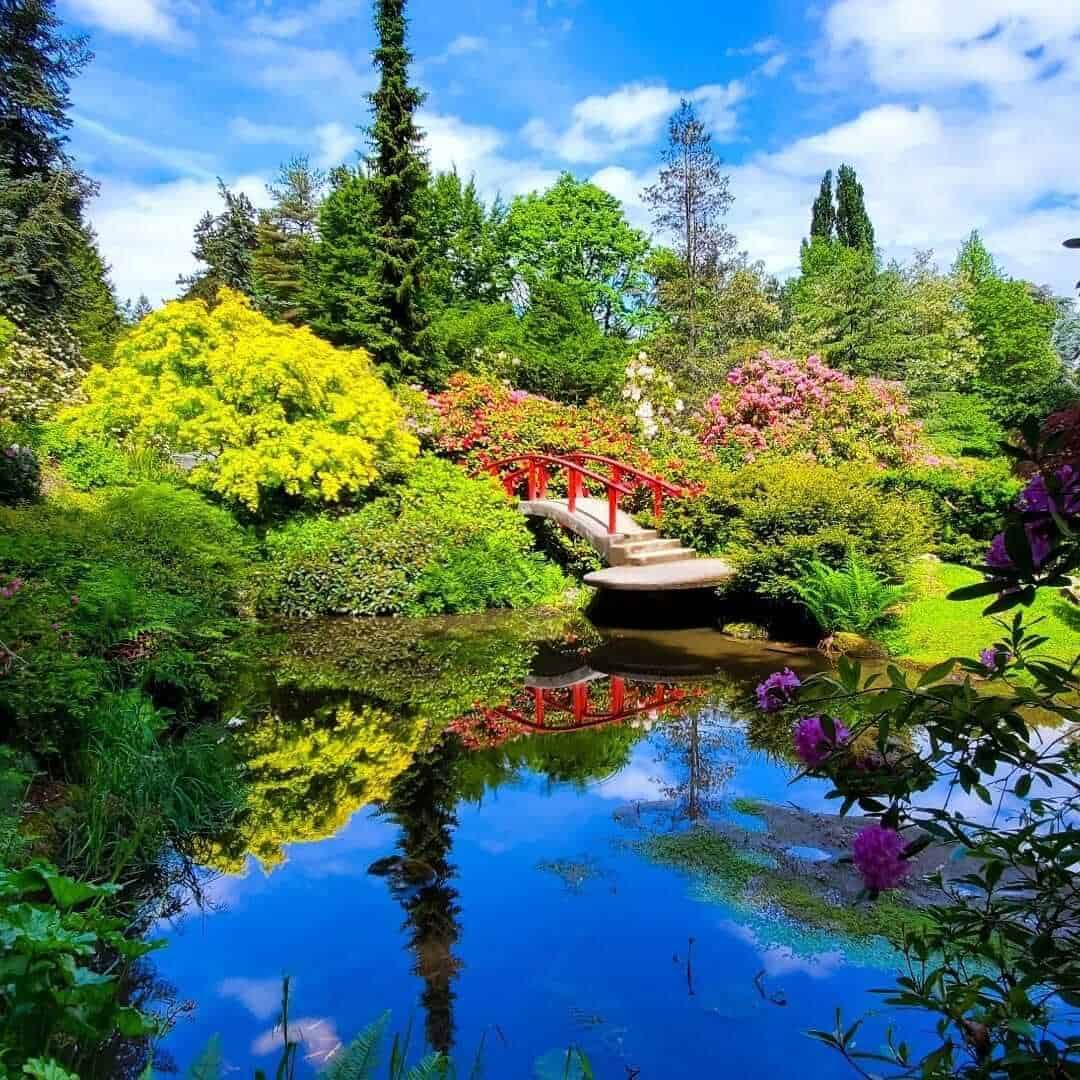 8) Spend some time at the Kubota Garden: An astonishing Japanese garden spread over a beautiful land of over 20 acres allows you to connect with nature in a much better way. Hidden fountains, small little bridges, and Koi ponds will keep attracting your attention all throughout your exploration, placed beautifully amidst a vast range of native trees, shrubs, and flowering plants. The place also has various things to do for couples to spend some quality time.
Entry: Free of Cost
Timings: 6 A.M.- 8 P.M.
9) Take an underground tour of Seattle: Take an interesting tour of the city under the city which will let you know some of the lesser known facts about Seattle. A tour of the underground city of Seattle will take you through dusty pathways and shops which were abandoned permanently around 100 years ago. Almost the whole city got abandoned when town planners decided to raise the street levels of the whole city to as high as 36 feet to tackle the city's flooding problems, leaving a ghosted underground city, now known as Seattle underground.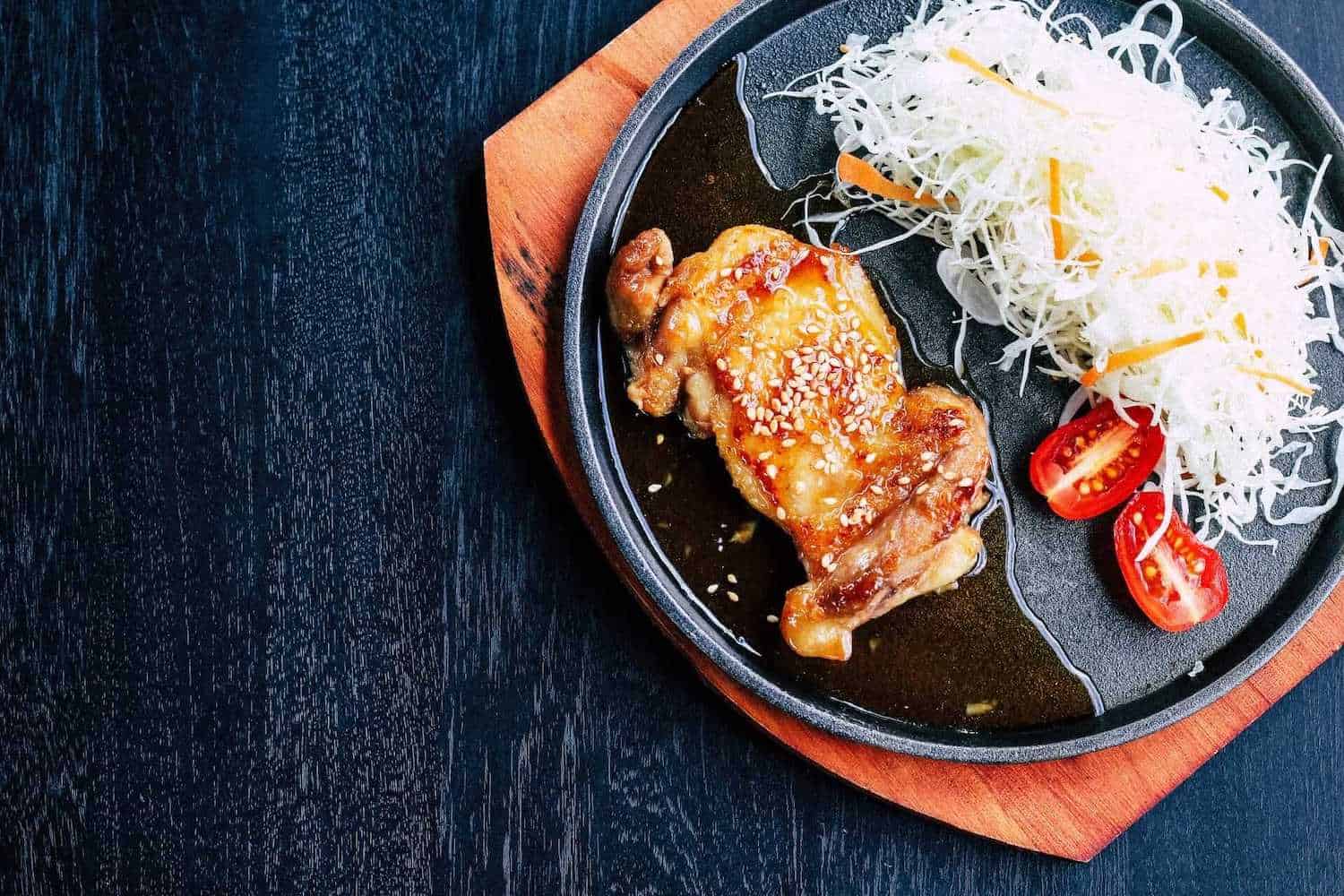 10) Try some authentic Seattle Teriyaki: What if we tell you that Teriyaki was invented in Seattle in the 1970s as an alternative cheap fast food? However, this sweet sticky dish is now fading away from Seattle's local food scene. Still, there are hundreds of authentic eateries in the city that still serve authentic Teriyaki. Leaving the city without trying out this dish, authentic to Seattle will not do justice to its food history.
Indulging in the 10 activities mentioned above on your travel to Seattle would surely help you see the best of the city on your first visit itself. Also, if you do not want your traveling adventures to end in Seattle, check out these 10 tips to save money and travel cheap in Vancouver for a budget friendly visit to this food paradise.