Home » Travel Tips » 22 travel books to read that will fuel the wanderlust in you
There is no dearth of inspiration to travel in the 21st century. Choosing a destination to travel has never been this easy. When there is so much information all around us already, why not read a book the old-fashioned way to find an authentic experience?
Talk Travel App has compiled a list of best travel books from around the world that are a total delight to read. We hope these travel books fuel your wanderlust and generate ideas for your next holiday. Remember you can also visit our section on travel tips to find more inspiration.
Travels with a Donkey in the Cevennes by Robert Louis Stevenson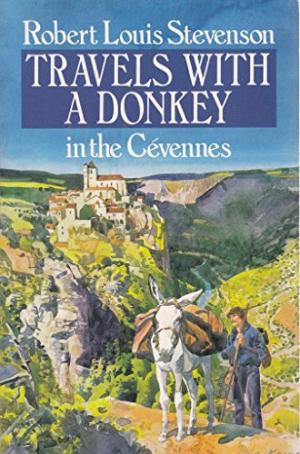 I know a recommendation involving a travel memoir with a donkey seems strange but this book sets the mood for travel in rural France. The story is set in Cévennes, a range of mountains in south-central France. Follow Stevenson's journey in the town of Monastier where he buys a donkey and hikes through the high pastures of the Cévennes. His journey entails sleeping under the stars, conversing with the locals at the village inn, hiking at Modestine's pace.
You can read the book for free online, thanks to Project Gutenberg. Or you can listen to the audiobook on Archive.org. The book is available for download for free on Kindle.
Into Thin Air: A Personal Account of the Mount Everest Disaster by Jon Krakauer
It is one of the most interesting travel books out there about Mount Everest. This is about one of the most daring adventures the author embarks on in his life.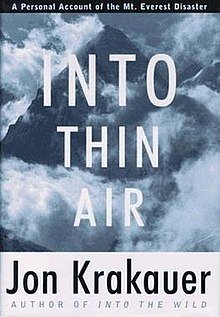 This is a personal account of Jon Krakauer's experience on the most ruthless mountain on this planet. On a travel assignment for Outside magazine to report on the growing commercialization of Mount Everest. This gripping story is about Krakauer scaling the Everest but in the process, losing team members to harsh changes in the weather at the top of the peak.
Travel Books by Bill Bryson
Bill Bryson has authored many books and two among them which make amazing travel books are 'A Walk in the Woods' and 'In a Sunburned Country'. 
A Walk in the Woods is about the American Appalachian Trail that stretches from Georgia to Maine. Bill vividly describes some of the most breathtaking terrains like the majestic mountains, silent forests, and sparkling lakes. He interleaves humorous anecdotes with mentions about history, the environment, bears, wildlife, and other interesting tidbits.
In a Sunburned Country is about Bryson's travels through Australia. He puts himself in awkward situations and describes it in a humorous fashion. Australia has countless ways to kill a person, what with all its deadly animals, so there's plenty of opportunity for hair-raising narration.
The Motorcycle Diaries by Ernesto Che Guevara
This is a first-hand account of Ernesto "Che" Guevara's trip across South America with his good friend Alberto Granado on a motorcycle they called La Poderosa (The Mighty One).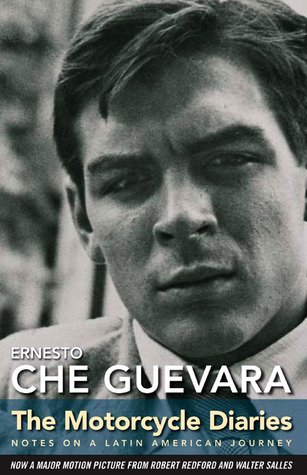 The trip through Chile, Peru, Columbia, and Venezuela certainly opened Guevara's eyes to the plight of the people in his home continent. Che's compassion can be observed by his reflections on poverty and his accounts of indigenous people. We also featured the adaptation to a movie of this book in our list of best movies to inspire wanderlust.
Travel Wings: An Adventure by Nancy Shattuck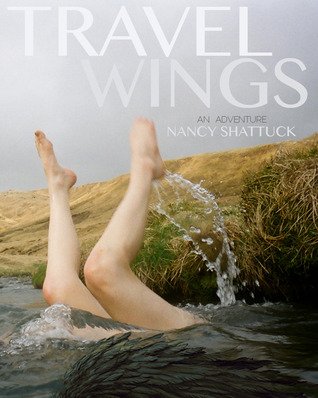 This is a humorous account of a trip to the Amazon basin. Join her and 10 strangers from 5 different countries who band together in a trek down the eastern face of the Andes on trucks and enter the heart of Manu National Park in Peru by canoe. It is also written in a light, humorous tone that makes this book even more enjoyable. Nancy will definitely get you hooked to the idea of finding your own 'travel wings'.
Love with a Chance of Drowning by Torre DeRoche
Part travelogue, part romance, it is a tale of an amazing journey that will keep you hooked to this book. Torre DeRoche plans to spend a year in the US working and then return home to Australia. Instead, she falls in love with an Argentinian and despite a fear of the sea, agrees to sail with him across the Pacific.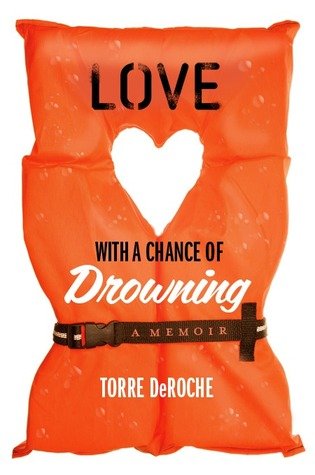 It is about Torre's adventures aboard the Amazing Grace during her journey to conquer the ocean and her fears. Set against a backdrop of the world's most beautiful and remote destinations, feel the magic of the sea through her words.
Travel as Transformation by Gregory V. Diehl
Bestselling author Gregory V. Diehl takes the unconventional path as he travels across the world. From living in a van on the streets of San Diego to growing chocolate with indigenous tribes in Central America, to teaching in the Middle East and volunteering in Africa.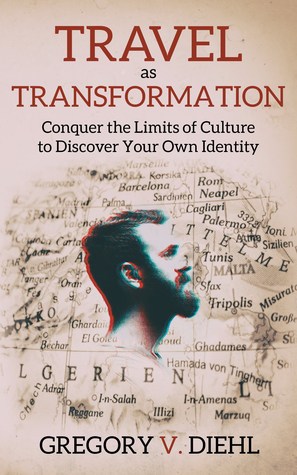 The book relates a fascinating narrative about the road to philosophical and spiritual self-discovery. This book can profoundly influence your perception of yourself and reaffirm that most times, travel does change you. 
Overland: Remembering Southeast Asia by Caryn Green
Overland is the story of a 20-something girl traveling the route through Indonesia, Vietnam, Thailand, and Burma on her own meeting new travelers and locals every day, remembered 40 years later. Caryn Green recounts part of a life-changing journey to Southeast Asia during 1975-76. 
Dark Star Safari: Overland from Cairo to Cape Town by Paul Theroux
Get a sneak peak of Africa with Paul Theroux's journey through the north-south journey across the African continent, from Cairo to Cape Town. There is no public transportation through many of the countries he traversed. He hitched rides in rickety overloaded trucks and buses traveling on roads strewn with potholes and boulders. In the course of his epic and enlightening journey, he endures danger, delay, and dismaying circumstances. 
Microadventures: Local Discoveries for Great Escapes by Alastair Humphreys
While we all dream of a great adventure for an exotic experience, this book shows how there is so much to see around us. A microadventure takes the spirit of a big adventure and squeezes it into a day or even a few hours.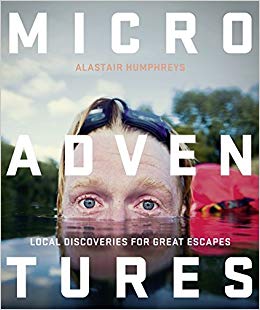 The point of a microadventure is that you don't need lots of time and money to meet a new challenge. This practical guide is filled with ideas for microadventures – for you to experience on your own or with friends and family.
Tent Life in Siberia by George Kennan 
Tent Life in Siberia is the story of an 1864 expedition to map out the route for a telegraph line across Siberia, connecting America with Europe. This is an amazing account of extreme travel on the Kamchatka Peninsula of Russia and thereabouts in 1865-1867 by the author himself.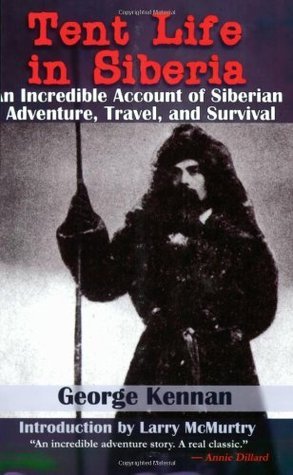 His description of the coast, the mountain ranges, the villages seated at the base of active volcanos, the wild rivers, and the tundra are intoxicating. Don't be surprised if you start eyeing on these locales for your next holiday. 
The Cat Who Went to Paris by Peter Gethers
This book is about the Scottish fold Norton and his owner Peter. At first, Peter hated cats, but after getting Norton as a present, he can't help but turn his hate for cats into love. Norton and Peter travel from place to place together and Peter describes this in his book. This is such a sweet, funny and heartwarming story that you might want to have a Scottish fold with you after reading this and go to Paris with it.
Paris to the Past: Traveling through French History by Train by Ina Caro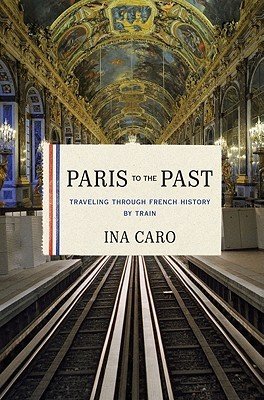 If you love France and train travel, then this is the book for you. Ina Caro invites readers on twenty-five one-day train trips that depart from Paris and transport us back through seven hundred years of French history. You can explore many eras of French history via stories and landmarks, and the book also serves as a guidebook for any real trip you'd like to take from Paris.
London: A Travel Guide Through Time by Matthew Green
The author takes you on a time-traveling tour at different times in the history of London. From Shakespeare to the plague, medieval London to the swinging 60s. Readers can totally immerse themselves in the sights, sounds, and smell of London at each particular moment. This is one of those travel books that makes you look at a city differently.
Travel in the Ancient World by Lionel Casson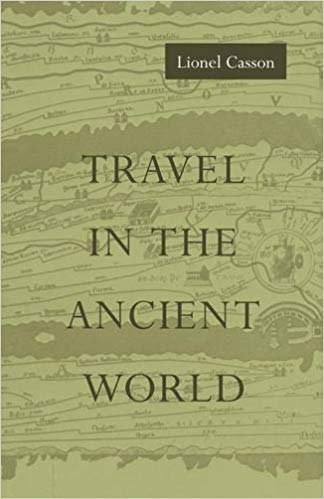 While today's travels are about jet-setting across the planet and Instagramming locations, take a break to step into the old world to understand how travels were in the past. It offers a lively, comprehensive history of ancient travel, from the first Egyptian voyages through Greek and Roman times to the Christian pilgrimages of the 4th and 6th centuries. He looks at how people traveled, by which modes of transportation, evaluates inns, restaurants, travel clothing, baggage, where travelers went and why, souvenir hunting, and the invention of sightseeing.
Worldwalk by Steven M. Newman
We all love a lakeside stroll on a lazy day. Or even a walk along the beach with waves crashing into our feet. Instead of the mundane, how about traversing 20 countries on foot for a period of 4 years?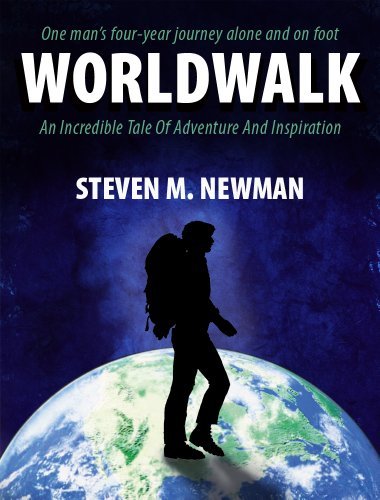 Join Newman on his journey as he embarks on this epic journey on foot tracing his path across continents. He depends on strangers for shelter and food to test the world if it is still a place where love and passion prevail. This journey earned him a place in the Guinness Book of World Records.
A History of the World in 500 Walks by Sarah Baxter
This travel book is about the top 500 walks that have shaped our current society. Sarah has eloquently compiled historical moments like the Philosopher's Path in Kyoto and the Tolkien Trail in the UK. There are cool geological treks mentioned from the Burren, the Jurassic Coast, and ancient landscapes of Australia, Madagascar, and Venezuela. This is a great book to refer to for choosing your next holiday. 
Vagabonding: An Uncommon Guide to the Art of Long-Term World Travel by Rolf Potts
If you have any plans for a career break or a long vacation spanning over months or years, then you have to read this gem. Veteran shoestring traveler Rolf Potts shows how anyone armed with an independent spirit can achieve the dream of extended overseas travel. This is one of the most informative travel books out there to initate the curious traveler into this world. 
The Travel Book: A Journey Through Every Country in the World by Roz Hopkins
This book is filled with stunning full-color, full-page pictures of destinations from across the world. All countries in the world are given equal attention in their description spanning four pages each. This is like a dictionary to refer to before choosing a place to travel.
Wish You Were Here: Adventures in Cemetery Travel by Loren Rhoads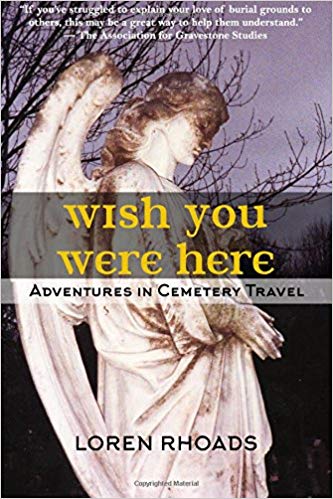 Who doesn't like indulging in quirky stuff while traveling? This book contains 35 graveyard travel essays, from more than 50 cemeteries, churchyards, and gravesites across the globe. This suggestion might sound strange but you will be surprised at the number of people who actually enjoy visiting graveyards.
South: The Story of Shackleton's Last Expedition 1914-1917 by Ernest Shackleton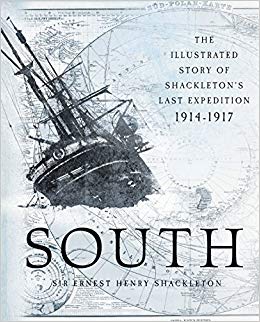 How about one of the great travel books on polar expeditions? Read about Sir Ernest Shackleton's personal account of his voyage to Antartica and the challenges they face on an everyday basis. The expedition to be the first to cross the Antarctic continent from sea to sea over roughly 1,800 miles by way of the South Pole. The book serves as a great testament to the willpower of mankind. 
Endurance: A Year in Space, A Lifetime of Discovery by Scott Kelly
While the above books catered to travel on planet Earth, how about reading an insightful book about time spent in space. With space travel becoming a reality in the near future, reading this book will help you prepare yourself for what you can expect in zero gravity. The isolation, mixed emotions, risks involved in the journey, space walks and more in the words of an astronaut.
Check out our list of travel guides from Talk Travel App which will help you travel like a local. Do write to us, in case you have any questions and we at TalkTravel are happy to help. If you need any help building a travel itinerary or if you have any other query, do not hesitate to contact us. 
Download our free TalkTravel App on our Android or iOS device to talk to our local expert for free. You are free to ask any doubt before or during your travel and our local expert will be ready to assist you.
We wish you a safe and happy travel!