Home » Travel Tips »
When it comes to travel, there's nothing quite like renting a campervan and hitting a scenic route in some corner of a country. It saves you bucks on your stay, lets you plan your own itinerary and provides flexibility for spontaneous detours! 
A teeny little adventure gene, an amazing campervan friendly destination and you're all set! Take a look at the destinations listed below, block your calendars and get booking!

1. North Island, New Zealand
New Zealand is a much coveted destination for campervan travellers. The gorgeous mountain views and azure waters are a sight for sore eyes. 
One of the best routes for campervans in the North Island is the route from Auckland to Wellington. And between these two major cities, lie numerous experiences. 
Pick up your campervans from Wilderness Motorhomes, Epic Campers or Mad Campers in Auckland. They're the most top rated companies with the average renting cost being $100-200 NZD per day depending on the size of your hire and the season.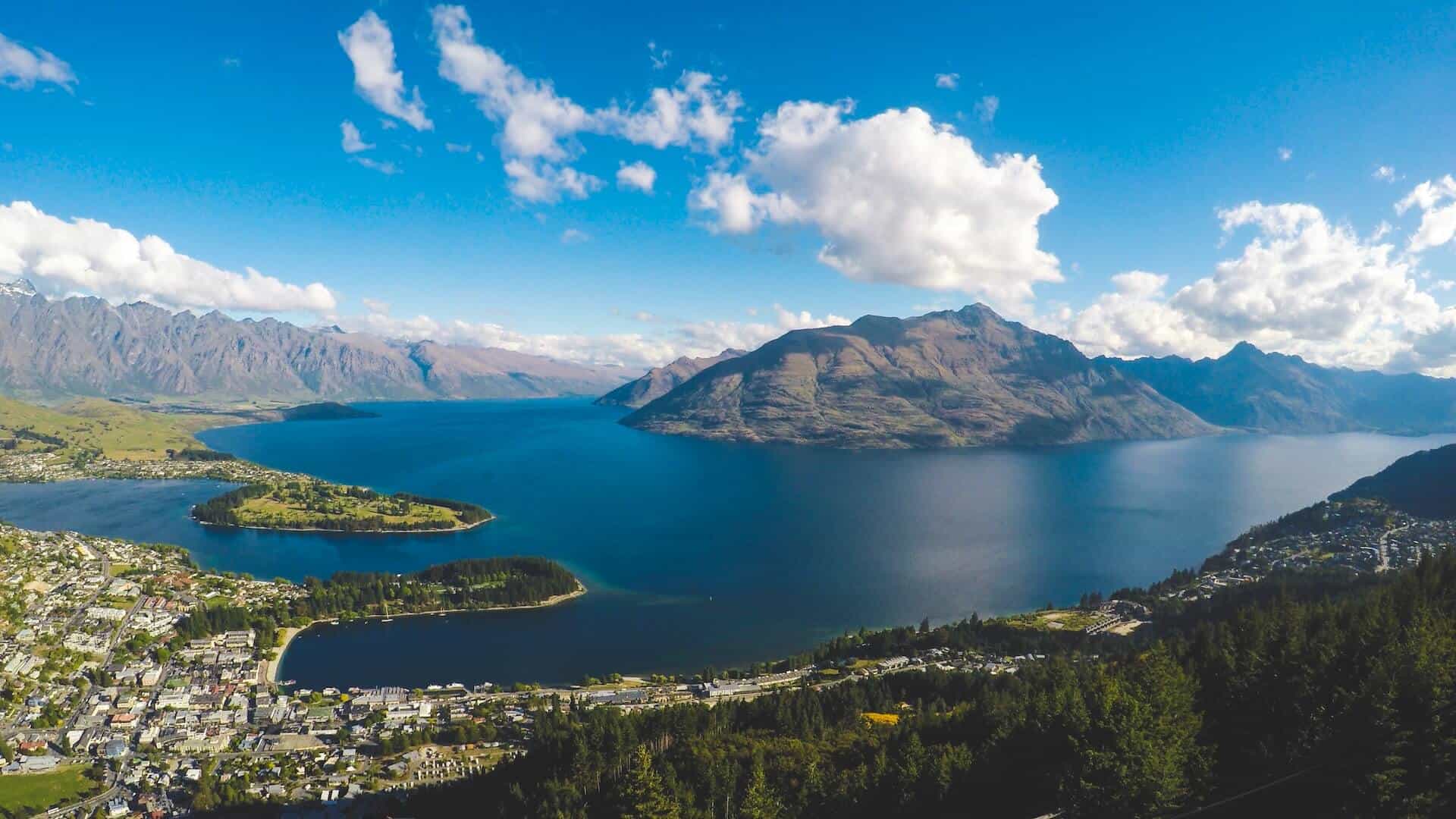 From there head to Rotorua via Cambridge. Here you can hike, trek and bike the trails of the Whakarewarewa forest or visit Skyline Rotorua and try the zipline or sky swing.  
Next up will be Taupō and its lake, the largest in New Zealand. While the area offers several things to do from adventure sports to lake cruises, the one thing you absolutely cannot miss is a visit to the magnificent Huka falls. Book a spot on the cruise or opt for a jet boat ride. 
You'll also drive through Martinborough on this route where you can book yourself on wine tours. If you visit in November, you will also get to experience the annual food and wine experience Toast Martinborough. The town also has holiday parks where you can park your campervan for the night and end your day with some stunning star gazing.
End your trip on a food and culture high at your last stop – Wellington city! Known as the centre of New Zealand's craft beer movement, the best way to experience Wellington is by basking in its gourmet food and cocktail scene! Do not forget to visit the Weta Workshop for a little behind the scenes movie magic of films – Lord of the Rings and The Hobbit. 
A little outside the central city, you'll find holiday parks where you can park your campervan and spend the nights. 
2. Yamanashi, Japan
A campervan trip in Japan will impress you with its view of the magnificent Mt. Fuji and the tea and wasabi plantations. 
While many opt for the golden route travel between Tokyo and Kyoto, you can take the roads not taken and venture into the Japanese countryside for a more authentic and offbeat experience.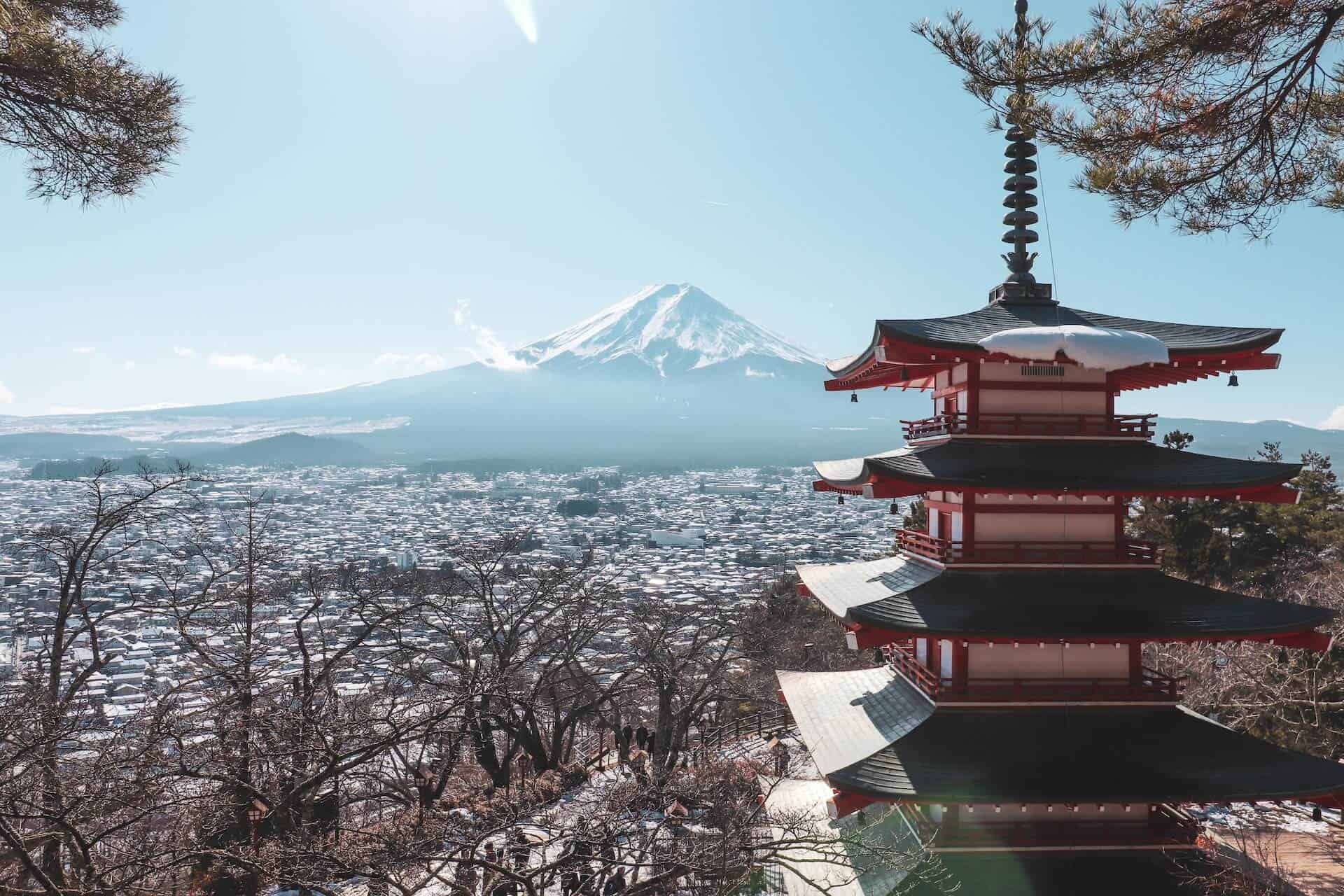 One of the best routes that you can take is from Tokyo to Yamanashi. Start by hiring a RV from Dream Drive Campervans, Overland Campers or Tokyo RV campers in Tokyo. The average rent can start from around 20,000 yen per day. However it can differ depending on how long you hire the van for and what size you choose.
If you are travelling with children, Fuefukigawa Fruit Park will turn out to be a great stop. Located on the mountains that border the city of Yamanashi, the park gives a beautiful panoramic view of the city and even has outdoor water parks and indoor play areas for children.
Another remarkable stop will be the Hotarakashi Onsen which has several indoor and outdoor hot water springs for a relaxing experience. There are several campsites around this area where you can park for the night and rest. 
Next up is a visit to Mt. Fuji's five lakes and the attractions around it. You can visit Oishi park, Iyashi Village and Nishizawa Valley. There are some beautiful parks that offer stunning views of Mt. Fuji. You will also find several parking spots around these places that'll let you park and rest for the night. 
The best part about Japan is that it also has several roadside stations called 'Michi-no-eki' which provide free parking slots  for sleeping. These stations are also equipped with decent washrooms, bathrooms and restaurants. 
On your way back to Tokyo, do not forget to stop at two absolutely must visit locations – the Aokigahara forest where you can explore several caves. However be careful because this forest is so dense, you can easily lose your way. 
The second location is a photogenic and absolutely gorgeous place filled with cherry blossoms, the Arakurayama Sengen Park. With Mt. Fuji in the background, the park also offers panoramic views of the city.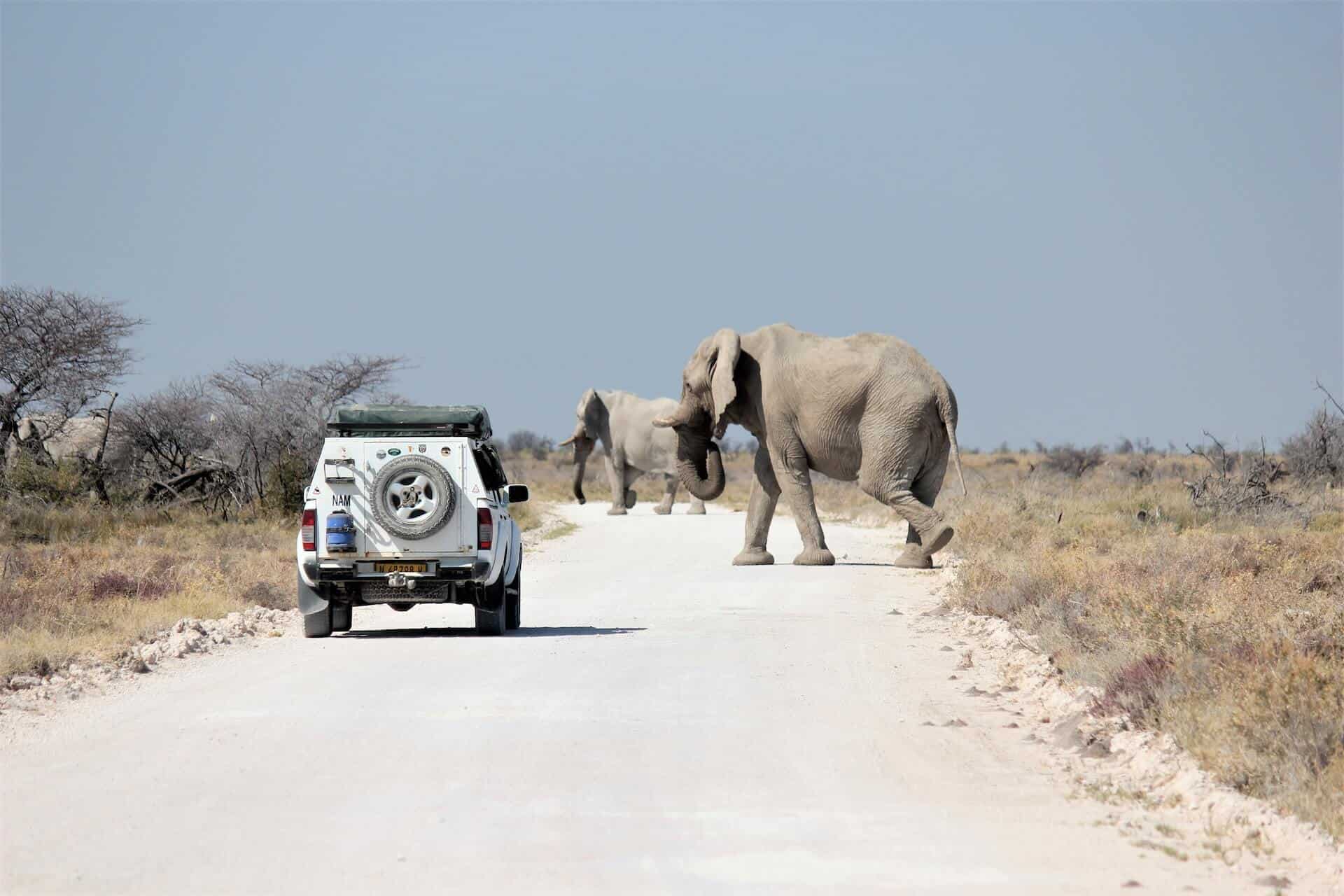 3. Namibia
When in Namibia, you can either travel up north or drive down south. Or you could do an all encompassing circular trip to make the most of the exciting Namibian destinations. 
Most of the trips begin from the capital city of Windhoek, where you can pick up your campervan. Your first stop will be at Sesriem where you can visit the magnificent Namib-Naukluft National Park. Here, you can explore the sandy red dunes of the Namib desert, check out the salt pan of Sossusvlei and white clay pan at Deadvlei. 
This is THE spot for picturesque images of dead camel thorn trees against the red hued desert dunes.
From Sesriem head over to Swakopmund, a coastal city looking over the Atlantic ocean. Here you can have a more relaxing cultural experience by soaking in the city's unique Afro-German sensibilities, visiting the local attractions and markets and dining at small authentic establishments. 
If you want, you can take an afternoon flying trip over the Namib desert or drive through it with local guides to know about the history of people who inhabited these areas. 
Next up, stop at Namibia's first UNESCO heritage site Twyfelfontein. This will turn out to be a treat for history buffs as you get to see Petroglyphs with amazing carvings done by prehistoric hunters and gatherers. 
From here your next attraction will be the Etosha National Park where you can go for safaris and watch lions, elephants in their natural habitats. The park has rest areas where you can eat, relax and even take a swim to get some relief from the heat!  
There are several campsites near all the mentioned places where you can park your campervan and rest for the night under the clear starry skies. 
Hire your motorhomes from Travel Namibia 4 X 4 Car Rentals,  Africamper 4 X 4 Camper travels or Bobo Campers, all based in Windhoek. The rental costs start from around $65.88 per day for a basic two berth rental. Prices change depending on what kind of car you rent with what facilities. 

4. Kerala, South India
Planning a road trip in India will spoil you with options like no other. However, unlike the western countries, do not expect any demarcated camping grounds anywhere. While campervan travel is picking up in the country, it isn't as frequent or common or popular as it is in other countries around the globe.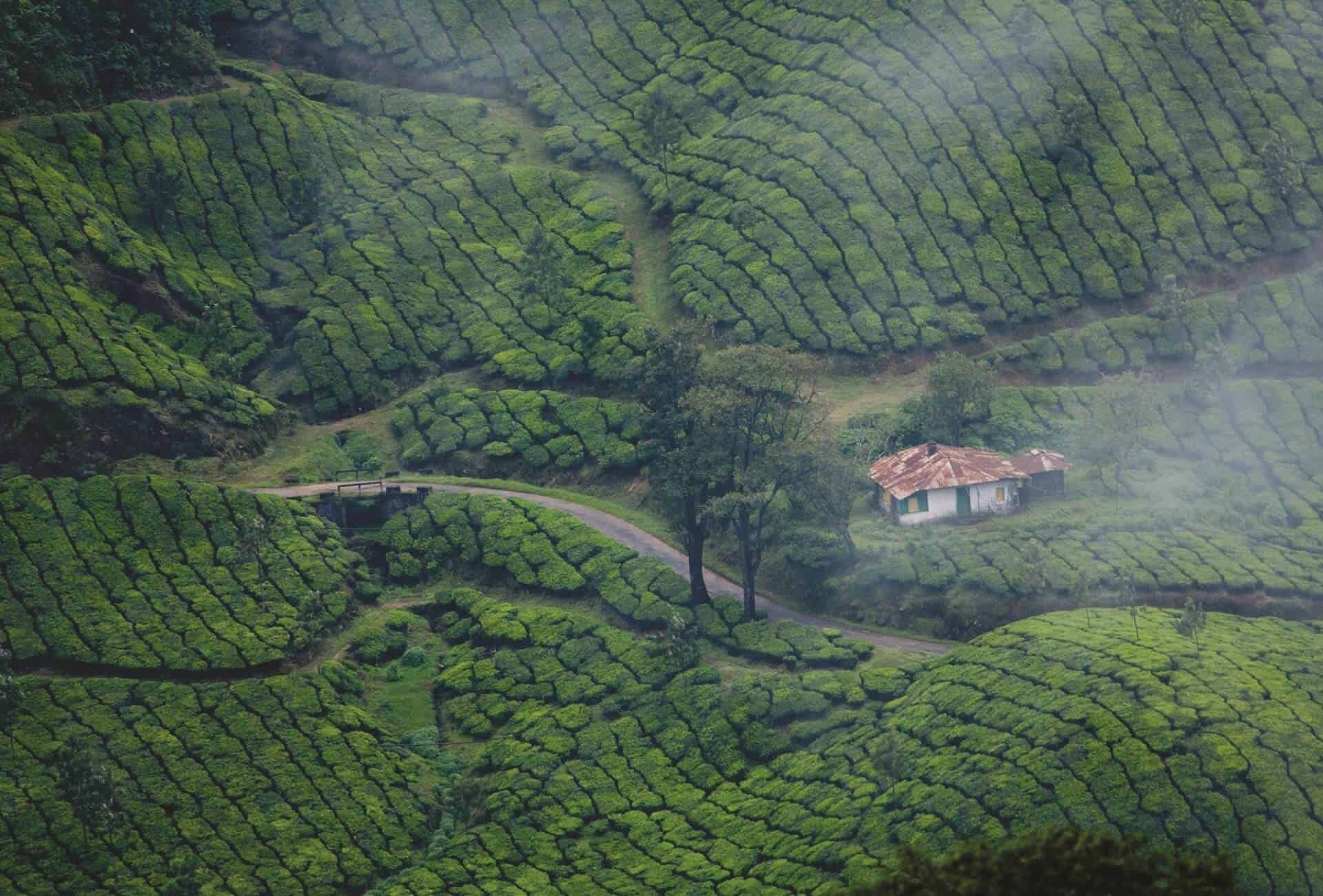 Kerala is called god's own country for a reason, and this scenic route will make that reason obvious! It will offer you views of beautiful green mountain ranges as well as amazing golden beaches as you start your journey from Wayanad. 
Start your trip by visiting the Wayanad wildlife sanctuary and Edakkal caves. From there drive down to the coastal city of Kozhikode for some beach – water therapy.
Next up you can drive to Kochi, rest for the night and then get to exploring. You can park your caravans wherever permissible. Kerala government will also be commissioning RV parks in natural environments to encourage campervan travel through the state. 
While in Kochi, explore the colonial remnants of Fort Kochi, visit temples and churches and dig in the delicious Kerala cuisine. 
From Kochi, head to Munnar to spend time in the company of nature here as you take in the view of the vast hills and tea plantations around you. Visit the Eravikulam National Park, take an elephant safari at the Carmelagiri Elephant Park or go for tea estate tours. Munnar has something for everyone, treks for the adventure junkie, relaxing activities for those who prefer slow travel and lots of food and cultural experiences for everyone!
On your way back to Wayanad, you can make a pit stop at Palakkad and visit the Malampuzha dam for great views of the Western Ghats. 
While road tripping in India, memorise a couple of traffic rules that differ from western countries and make sure you always have maps and routes handy. You can park your campervan wherever you are permitted to do so. 
Luxecampers are the best company to hire a motorhome from in Wayanad for a Kerala road trip. You can also opt for caravans launched by the Kerala Tourism department, BharatBenz and Autobahn Trucking. These can be booked through local tour operators. Rental costs can start from around ₹15000 per night depending on the type of van you choose.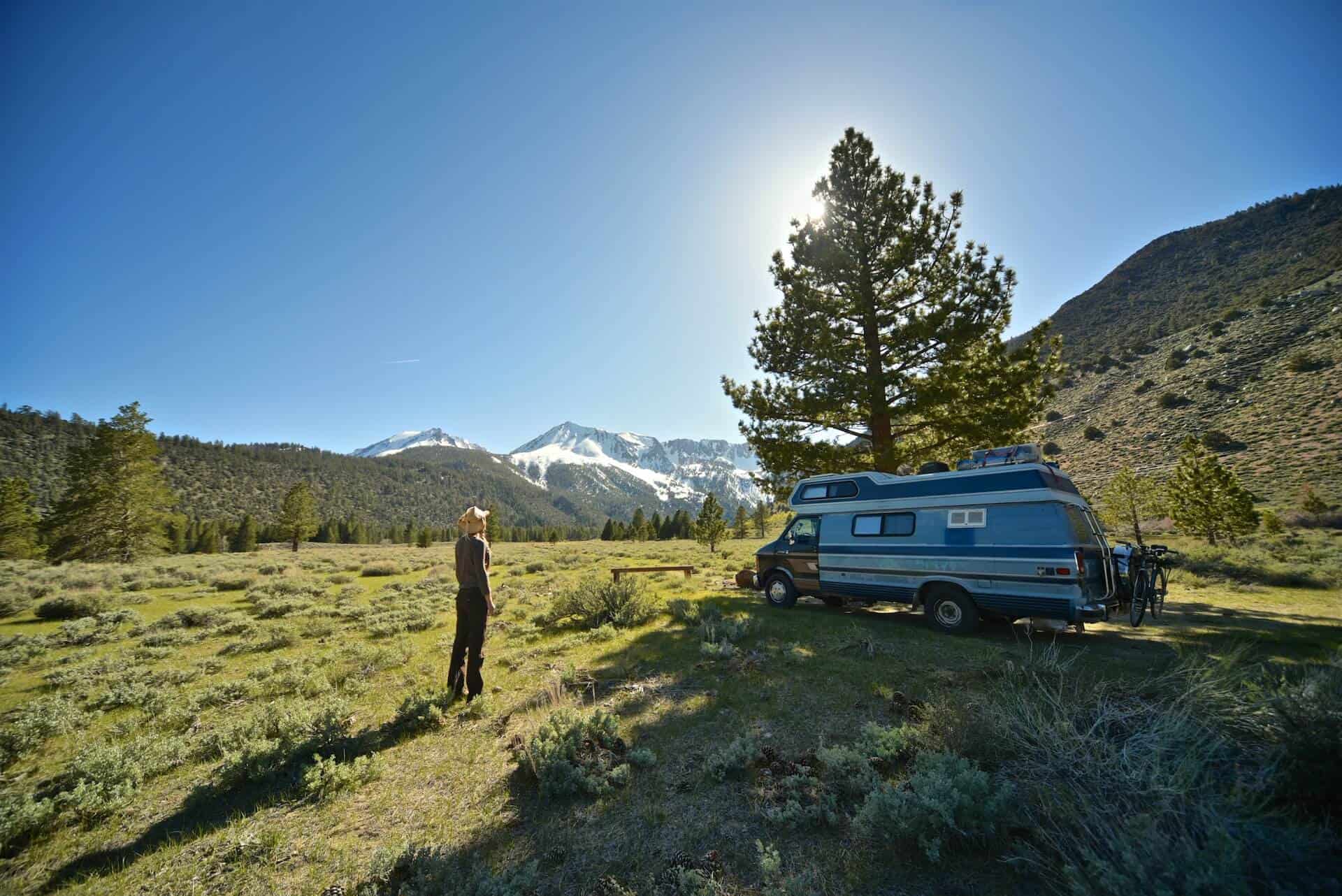 This was just a sneak peek into travel you can undertake in one part of the world. In part two of this series, we'll take you through the other side of the world as we cover destinations in Europe, Canada and the US. Stay tuned!