Home » Travel Tips » Local experiences when traveling: 5 bloggers tell us all about it
Everyone has a different style when traveling. Some prefer to do it solo, some with friends. Others like to see ALL the important places even if they don't stay that long there. Others go to unexplored spots. Whatever your traveling style is, one thing that you can't deny is that having local experiences always make your trips richer. For this blog post, we asked 5 bloggers to tell us all about why local experiences are worth it and how to search for them.
Having more local experiences
Sometimes it gets difficult to have local experiences. For travel writer Grahame planning is key to have more local experiences when traveling, as he told us: "social media, travel apps, websites, bloggers, and guidebooks can all be used to find out what's going on and to get some recommendations."
And it's always easier than we think. According to Jake from Where The Wildings Are, the best way to have more local experiences is to simply "get hold of a tourist map of the city or town that you are in. On these maps, there is always an abundance of places to see and do," and most of the times they're free!
Interaction with the locals opens up a wealth of local experiences too. A great way to do this, as we were told by Ian and Lesley Connor from Empty Nesters Travel Insights, is by "choosing an [accommodation] in a smaller village, rather than large city hotels. Not only is it often cheaper, you can immerse yourself in the local culture more readily."
When seeking local experiences, inspiration can come from anywhere! Carrie from Our Moving Feast finds inspiration in books. She told us that she read The Tomb of Zeus which is set on Crete in the 1920's. "After reading the book, I now have much more of an appreciation for the local culture and history. I can't wait to return one day soon. Our next visit to Crete will be a much better informed and enriching experience," said Carrie.
Going local doesn't mean you'll miss the important attractions of a place
As Terri Weir from Tumbleweed Tourists told us, "when we went to Paris we visited the Eiffel Tower. We didn't make our way to Champs-Élysées or the Louvre. It wasn't a priority. What we did do was walk the streets of the Latin Quarter."
Trying to have more local experiences is not a science, the best advice is just to stay open to them, as Cassie Hintz from Travel Garden explained to us. "Don't be afraid to trust people. People can tell the difference between a traveler who is excited to experience the culture and meet locals, and a tourist who is afraid of talking to anyone outside of their hotel and tour group."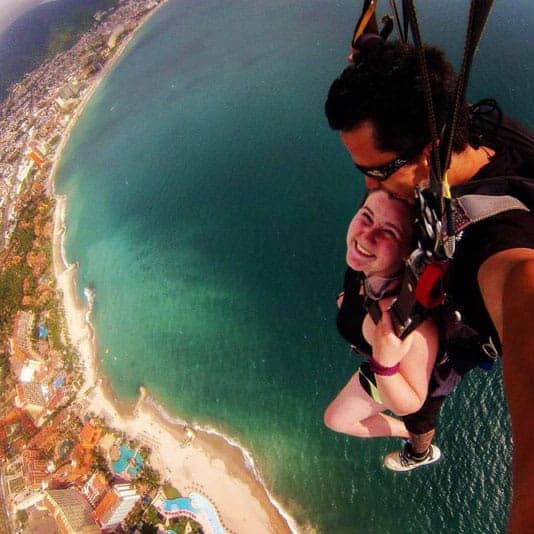 Some general tips on having more local experiences:
Pick a destination and don't try to see it all, focus on getting to know it. Combine research and let yourself get out of your comfort zone

Ask questions! Chat with people! Learn about them! Ask tour guides, bus drivers, ticket agents, waiters, hostel staff, shop-keepers, cab drivers, Airbnb hosts. Everyone can tell you interesting information

Use public transportation. You'll never forget seeing people living their normal lives by using public transportation

Join Facebook groups and ask if anyone is keen to meet up (people often are down to it)
Why are local experiences worth it
Maybe by now, you're thinking: is it really worth it? Well, yes! Local experiences are totally worth it. As Jake told us, they're worth it because "it's always important to experience the local culture and what it has to offer, especially if its a unique experience." Grahame also reflects on the uniqueness of these experiences, "it's [about] getting to experience things that you would never contemplate when you're at home."
Carrie, for example, says that once you're done with the important spots in a place, "it's time to just wander down the local streets and get yourself a little lost. [That] is when the magic happens. It makes travel all the richer and makes your visit all the more personal. You create a memory of a lifetime." Similarly, Terri's opinion is that local experiences "are the memories that last. These are the memories that make me smile."
For Cassie, having meaningful local experiences is one of the most important aspects of traveling. "I travel because I want to learn about other cultures and talk to people with different points of view. On a deeper level, intercultural communication is one of the most important factors in breaking down barriers and creating a more peaceful and accepting world."
"It is only through local experiences that you are able to immerse yourself in different cultures. Learning about the daily lives and customs of the locals provides you with a much richer experience and greater understanding and appreciation of the places you visit," as told by Ian and Lesley.
Local experiences inspiration
And finally, these bloggers shared with us the most meaningful local experiences they've had. We're sure after reading them, you'll be inspired!
Jake Wilding
Last year we were in Portugal, staying in the same hotel that we stayed in when were got married five years ago and we wanted to visit the unique and stunning Benagil cave which was along the coast close by. We went down to the local beach and got a boat to the cave. It went into the cave and was a brilliant experience.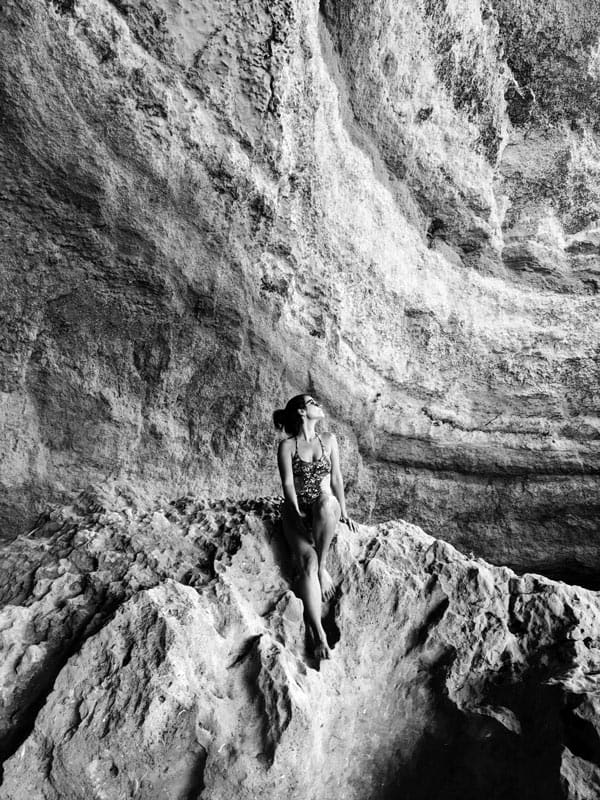 Ian and Lesley Connor
On our last trip to France, we were staying in a B&B outside Dijon on the summer equinox. We joined in as the locals set up their trestle tables in the village square, bringing their local food and drink to celebrate. We spent a wonderful evening listening to them play folk music, dancing the night away and chatting with the locals about their daily life. Read all about it here.
Grahame
Hiring a Kia Rio and driving around northern Queensland, Australia. We stayed in a tree-house in the Daintree Rainforest and in less than a week saw a Hercules moth (the biggest in the world), fruit bats, tree kangaroos, eagles, Ulysses butterflies, pythons, bandicoots, turtles, birds too numerous to list and finally, got within a few feet of a wild duck-billed platypus. We had done the research, we had the car and it was without a doubt the best experience of my life!
Carrie Garlick
My favorite local experience was a Monday wash day in Rome. We were staying in an Airbnb apartment in a modest building whose inhabitants were mostly local families. We enjoyed a violinist who practiced each morning; neighbors chatting; kids playing and family sounds floating out windows- dishes clinking, bits and pieces of conversations and bouts of laughter. There were not a lot of secrets in that building as every sound seemingly floated up among the apartments. One evening there was even a couple having a screaming fight (in German) and throwing glass bottles.
One Monday in particular, however, was wash day for me. We were moving on from Rome the next day, so I took some time to do our laundry before heading out. As I was out on the balcony hanging our clothes on the line, I looked around and saw four of my neighbors doing the same. I got a kick out of being in sync with my neighbors and being a small part of that week's laundry day.
Terrie Wier
On our recent trip to Porto, Portugal, we stayed in an apartment in a quiet neighborhood far from the city center. There was a huge park across the street, a small café a few doors down, and a small market a couple blocks away. These places are where you experience local life. Watching the old men and children feed the peacocks in the park, eating at the café and asking, "What do you have?" because there is no menu. The owner beams as he describes his carefully prepared national dishes – maybe five choices. The woman working at the market trying to describe to us which type of meat was sliced and packaged because, well, we didn't know enough Portuguese to figure it out.
Cassie Hintz
The most unique local experience I had while traveling was actually one of my first. When I was 17 I tagged along with my boyfriend's family on a medical tourism trip to India. I had been trying different chai along the way, trying to pick my favorite to buy in bulk and bring home. The owner of the stand was a man named Surrender, and his chai was by far the best I'd had on the trip, so after we got to know him a bit I asked if I could buy some. He said he'd get some for me, as long as I let him teach me how to make it authentically.
That alone was amazing. Not only do I get to take home this amazing tea, but I get to learn how to make it from a local who owns a chai stand. So cool.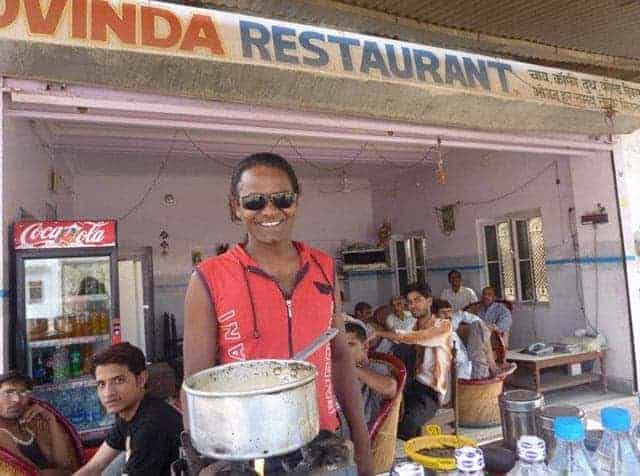 In the end…
Having local experiences when traveling can make you really understand other cultures. What's great about traveling is that it opens your mind to other ways of living. It makes you realize we're not that different from each other and that knowing new points of view only enriches your life.