Home » Travel Tips » 10 tourist attractions which are not cheap- and how to save money there
Because in the end, you won't remember the time you spent working in the office or mowing your lawn. Climb that goddamn mountain; so goes Jack Kerouac
We couldn't agree more. After all, an adventure might hurt you a little but monotony will kill you.
But before you pack your bags and head out the door to satiate that Wanderlust, do consider a word of caution. The financial aspect of your chosen destination/landmarks is important as well. Travel expenses can make or break your holiday plans. Since visiting some of these world-renowned sights and wonders don't come cheap.
However, you need not skip them altogether. Some ways let you avoid the expense and travel cheap (as City passes). Below we list some of the well-known expensive tourist attractions and are not cheap travel places. So do take note. Happy Travels!
If you and kids are Potterheads and fans of the magical world of J.K. Rowling's books, this one becomes a must-visit for your London vacation. It houses an exhibition of numerous props, original sets, and costumes from the famous film series.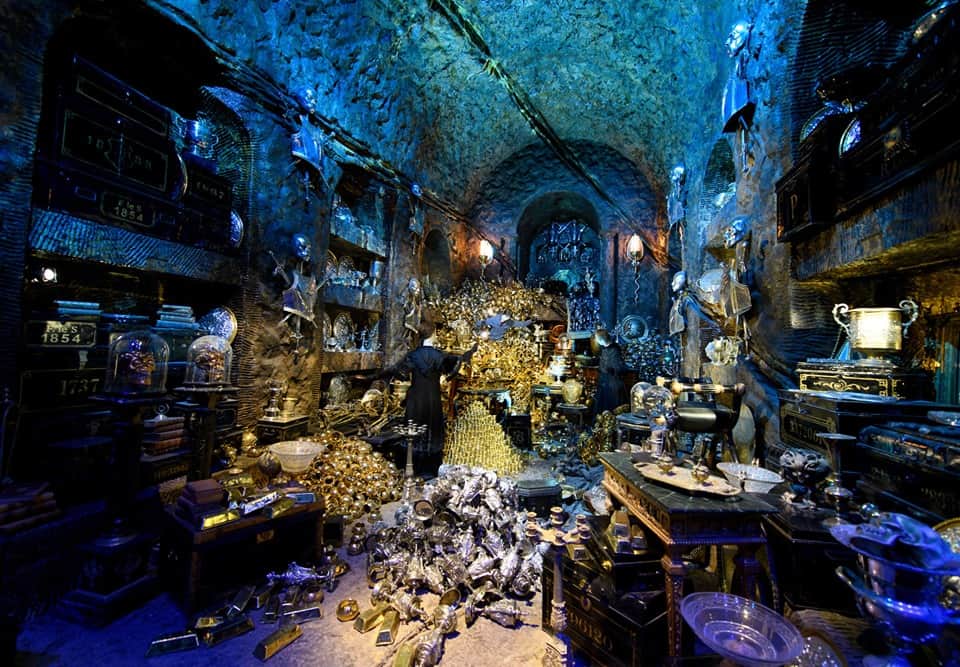 You can even try out your luck for the quidditch team, meet incredible magical creatures, and sample some Butterbeer. The only downside- tickets are a bit expensive and you have to book months in advance to get one.
Cost: Adults: $61.84 | Children (5-15 years): $50
Our tips to save money:
Go for Adult/Child complete studio tour package. You will end up saving around $6.5.
Though there are a café and Starbucks at the Studio tour, bring your food along with you.
You can enjoy it either in the Backlot area or the outside picnic area before or after the tour. It will save you some precious dollars.
However, just be aware that you can't go back to pick up food from the cloakroom or your car once you've started your tour.
Visiting the tallest building in the world 828-meter high and with 160 stories surely doesn't come easy on your pockets, it's one of the most expensive tourist attractions! Observation decks with out-of-this-world views are on the 124th, 125th (At the top deck) and 148th floors (At the top SKY deck). At the Lounge, on floors 152, 153, and 154th visitors get to enjoy the highest drinks in the world.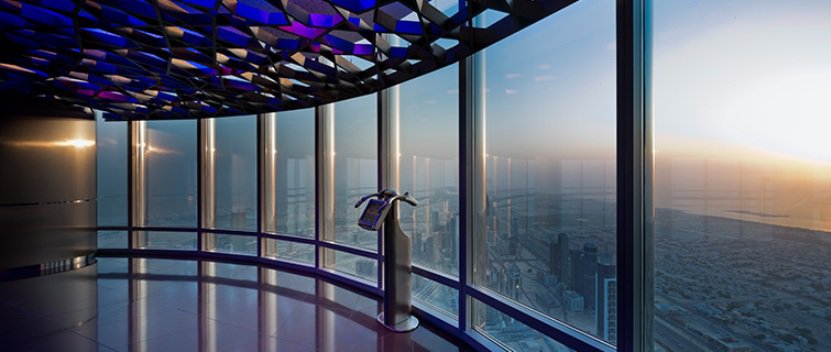 What's more, you get to ride the world's fastest double-deck elevators. And the Sun sets about 3 minutes later at the top of the tower than at ground level. So for a little adventure of your own try to catch two sunsets in one day – one at the bottom of the tower and one at the top! Now that's fun, eh!
At the top (124, 125th level): $40.57 for adults, $31.04 for children (4-12 years)
At the top SKY (Level 148 +125 + 124): $102.91 for both adults and children
The Lounge (Level 154 +153 + 152): $168.26
Our tips to enhance your experience-
Skip the prime hour tickets since they cost a good $20 more and offer just a two-hour window at sunset (since this is when light is best and views are great).
Prime hours are also the busiest times. A Non-prime hour ticket comes at a cheaper price and fewer crowds. And the views after dark (or early morning) are just as good.
Also if you can book At the top SKY tickets, they are worth the money charged. the returns on investment are great. You get to go on level 148 (at 555 m.), enjoy a personalized tour guided by a guest ambassador, have a unique interactive experience using motion senses with refreshments included. Plus you can head down to 124th and 125th levels as per your wish.
Hengdian Studios also known as 'Chinawood' are the world's largest visitable film and TV studios and largest films and television series theme park. So far, more than 1,200 films and television plays have been shot at Hengdian World Studios. It is China's shooting base with the country's most films and TV dramas born here along with many foreign blockbusters and TV dramas.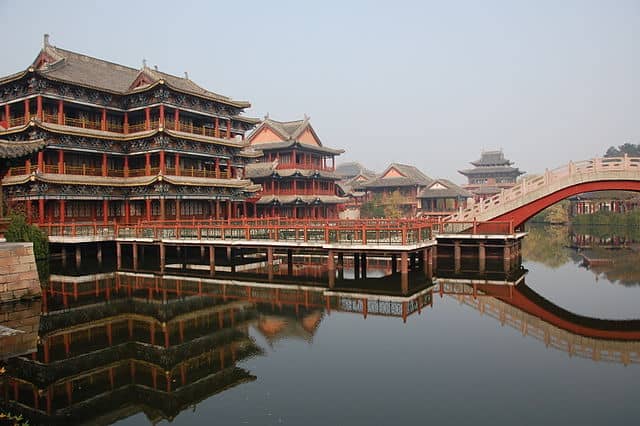 Ambling about the world studios is like stepping back in China's history from the Qin Dynasty (221 – 207 BC) to the present time. It's truly huge, housing both landscape scenes and architecture. However, the prices of tickets here are a bit on the expensive side.
Cost- $57- $71
Our tips to save money-
Go for a Combo two-day ticket deal ($64).
Combo three-day is also available ($83.89). These come out to be less expensive than visiting the individual attractions separately.
Also since the site is huge, it won't be possible to cover everything over a single day.
The world-famous museum houses life-size wax replicas of famous celebrities and personalities of our times. Interactive exhibits let visitors get up close and personal with celebrities. Here you can also immerse in the special Sherlock Holmes, Marvel Superheroes 4D, and Star Wars-themed experiences.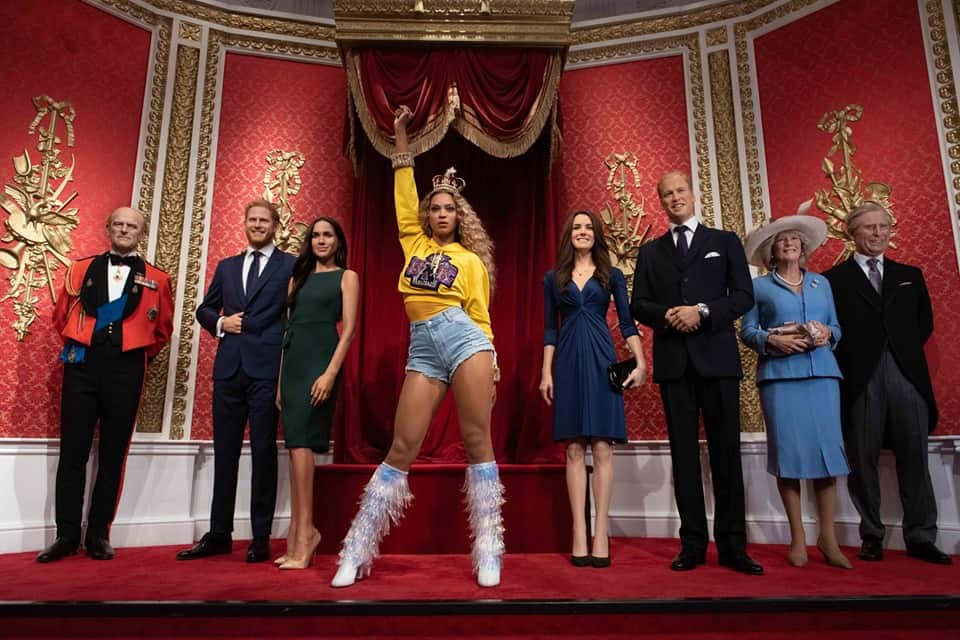 Madame Tussauds features over 250 figures of famous figures in 15 themed zones, so you get to meet world leaders, royals, musicians, sporting icons, and stars of stage and screen when you visit. At the iconic Spirit of London ride, you'll take a black cab back in time to learn about London's history.
Cost- $45.95
Our tips to save money-
Definitely buy tickets in advance online, not only will you save money you will be able to skip the ticket lines. The difference between online prices and price on the day is around $7.87. Go for family tickets and save when you book online.
Try getting the Premium ticket ($72) if you want to incorporate Sherlock Holmes Experience immersive experience. It is included in the premium ticket plus you get Fast track entry via a dedicated entrance and complimentary popcorn to enjoy during the Marvel 4D Experience.
Consider getting a combo ticket if you're intending to visit Sea Life London Aquarium, the Coca-Cola London Eye, Shrek's Adventure or the London Dungeon – they're all owned by Merlin Entertainments, so some great deals are available.
5) Spyscape, New York City
New York's top-rated interactive spy museum is acclaimed for its world-class galleries of spy gadgets and stories. Here you can take immersive spy challenges to identify your spy skills (perception, risk-tolerance, empathy, etc) and even get your richly detailed spy profile – a $99 value – for free.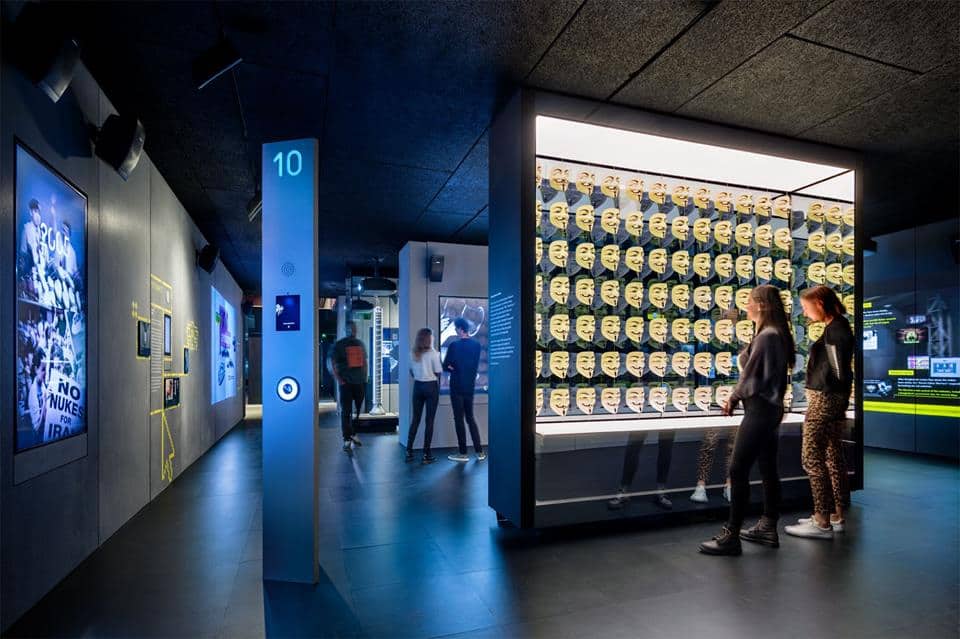 While their exclusive spy skills center provides insights from espionage and hacking experts. You can also indulge in an immersive James Bond exhibition that takes you behind the scenes to see the iconic gadgets and the creative process of the 007 movies.
Cost- General admission- $39 Adult | $32 Child
Our tips to save money-
With upgrade combination, you get to save $10 on immersive James Bond exhibition 007xSPYSCAPE ($23) on your General Admission ticket.
Located in the center of Midtown Manhattan, the world-famous Empire State building provides unforgettable 360° views of New York City and beyond.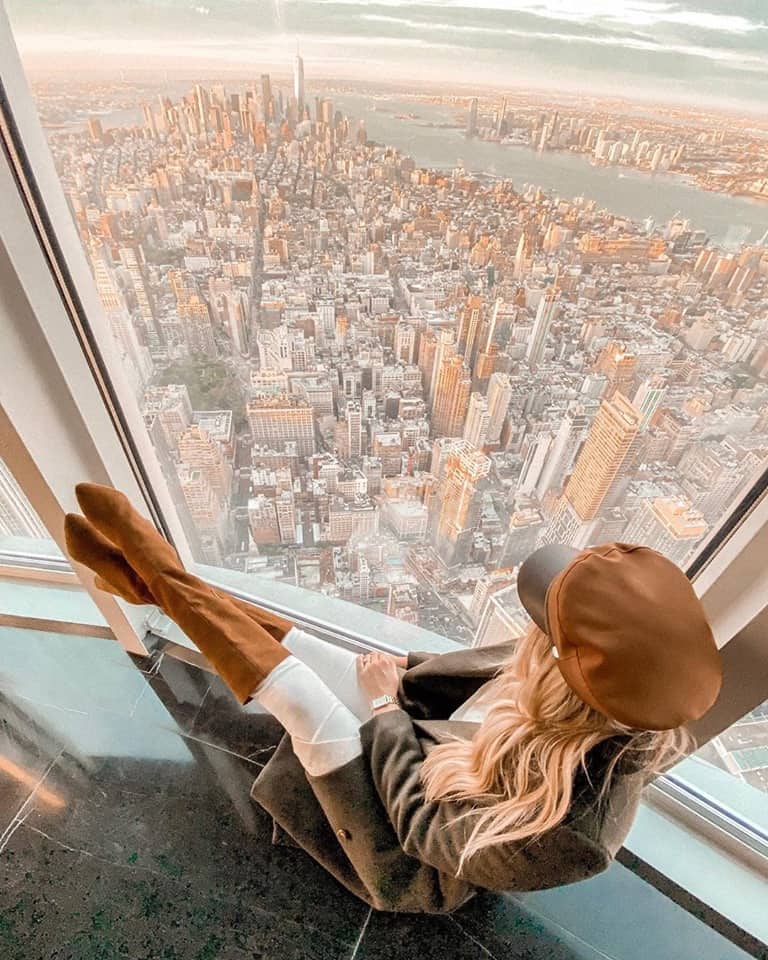 You can visit the observation decks on the 86th or 102nd floor to get an awesome panoramic view over the Big Apple. The 2nd and 80th floor- Dare to Dream exhibit tells the story of the planning and construction of the building, including original documents and mementos as well.
Cost- Adults: $38  |  Child: $32
Our tips to save money-
Get the New York CityPASS ($132) as it includes main deck admission, audio tour, bonus same-night admission plus 5 more top attractions as the Met, AMNH, Statue of Liberty, etc.
Also, some locals think the 102nd floor is overrated.
There's quite a small room with thick glass windows and no outdoor terrace. You'll also have to queue for another elevator, and by many accounts, the view isn't much more spectacular from the higher floor.
You can take better pictures from the 86th floor and just as good. Even if you decide otherwise, wait it out, you can always upgrade your ticket once you're on the 86th floor.
This interactive exhibition on colors, design and contemporary art feature participatory installations of colors collected around the New York city- hues that invite curiosity, discovery, and play. Color factory lets you experience the colors in fascinating ways and collaborates with an array of artists, illustrators, designers, and makers.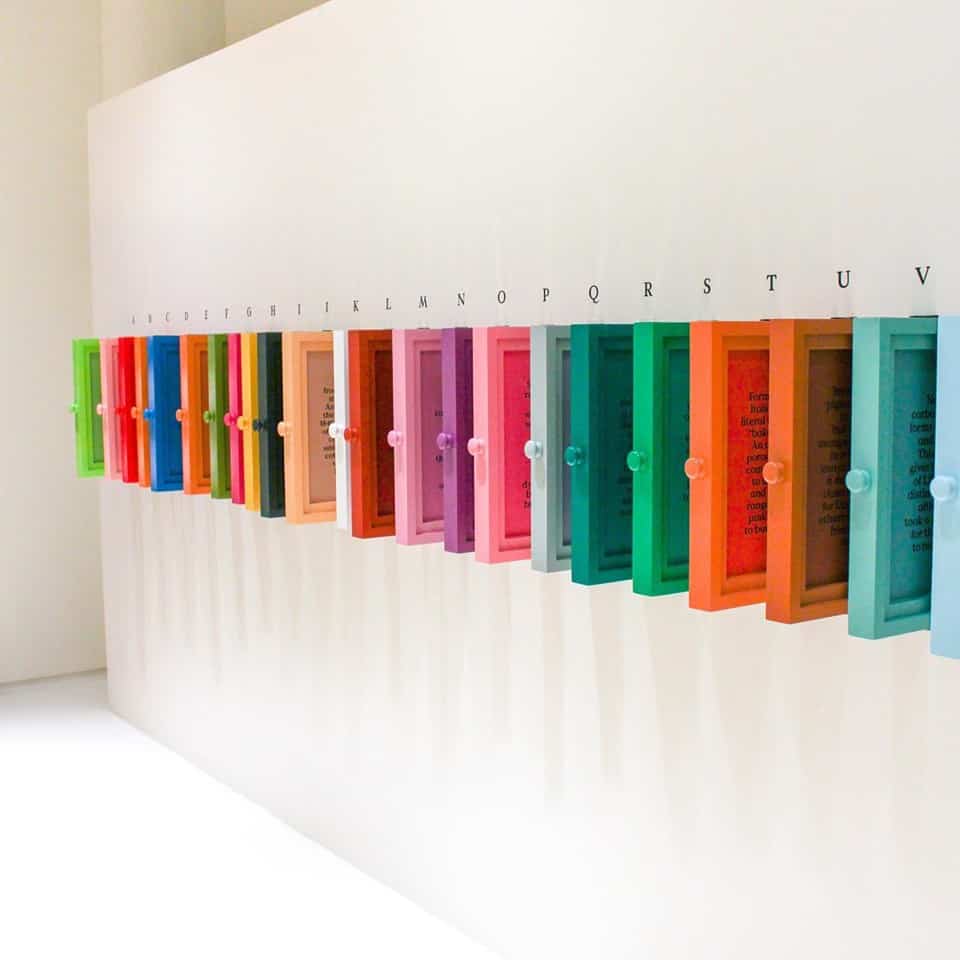 The Manhattan color walk showcases the colors and diverse stories that bring New York City to life paying special homage to all the colors that make the city unique. While the free Color map guides you through nearby neighborhoods to discover colorful surprises.
Cost- Adults: $38 | Children: $28 (3-12 years)
Our tip-
Just enjoy the colors at this unique facility. It's worth every penny.  Or skip it altogether if the expense is an issue.
Coca-Cola London Eye is the tallest cantilevered observation wheel in the world. It is also one of the most popular attractions in London. Visitors can soar 442 feet (135m) above the River Thames to get the best views of the city.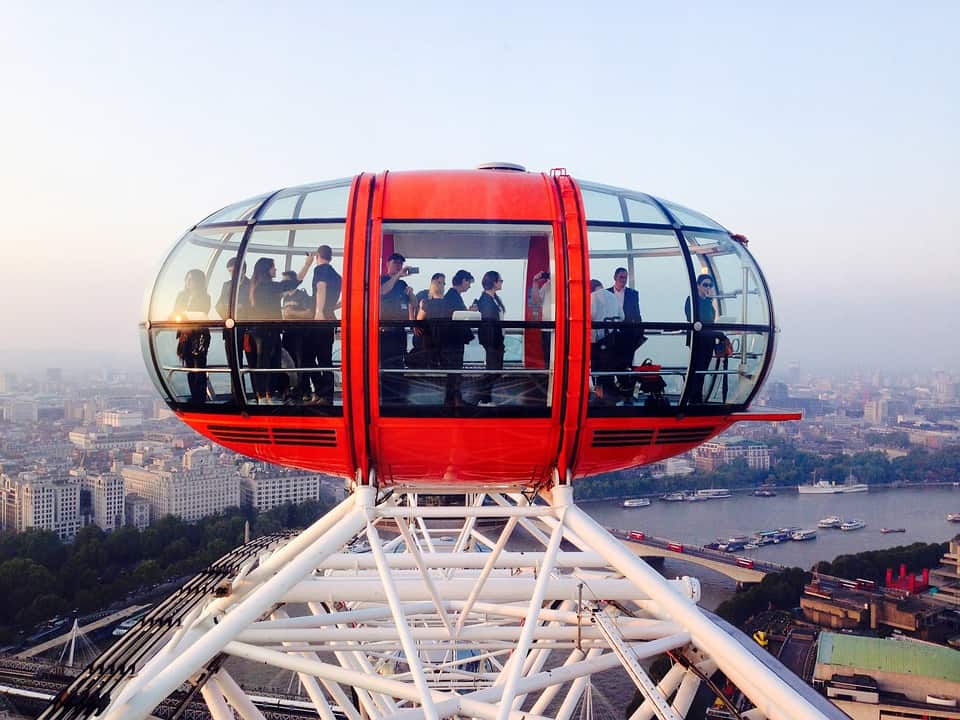 On a clear day, you can see up to 25 miles (40 km). The 32 capsules of the London Eye are meant to represent the 32 London boroughs. They also feature the London Eye 4D cinema experience with an Eye Lounge Champagne Bar.
Cost- $39.33
Our tips to save money-
Book your tickets online in advance. There's almost a 10% difference in online prices and on the day tickets.
Get Combo-tickets giving you access to other top attractions as the London Dungeon, SEA LIFE London Aquarium, Shrek's Adventure, Madame Tussauds, etc (including the Eye). You can save around 50% of your expenses with this.
This is an indoor theme park on the Marvel universe. Here you can immerse yourself in the interactive exhibits and get to meet the Marvel superheroes. An extensive range of authentic Avengers operational equipment is featured.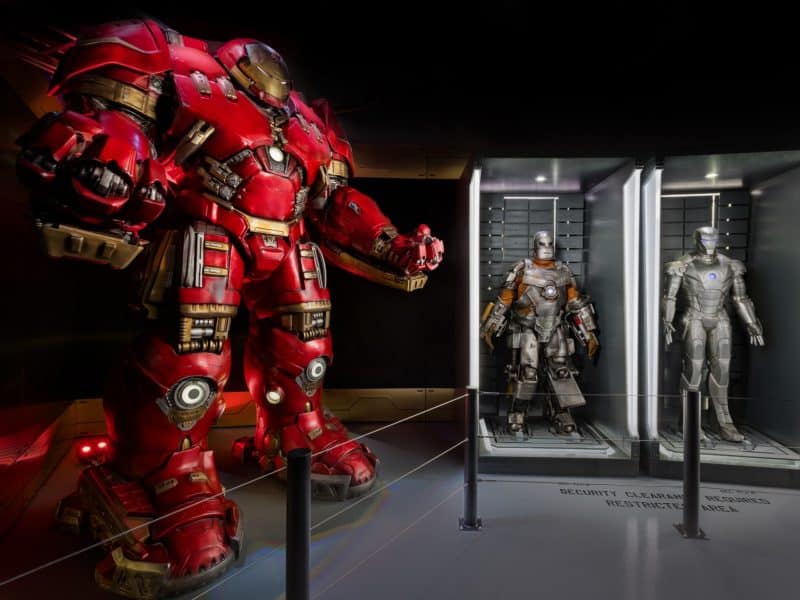 Visitors can also delve into the history, science, engineering, genetics, technology and profiles of Captain America, Hulk, Thor and Iron Man, etc and interactively assemble case files on each of the characters to become qualified members of the AVENGERS S.T.A.T.I.O.N.
Cost- $34 for adults (12 and above) | Children: $24 (4-11 years)
Our tips to save money-
Check out the offers online and book in advance. Tickets are often on sale for the holiday season.
Perlan in Iceland is home to an exhibition space, a planetarium and an observation platform where you can see the entire city in its full glory. At Planetarium there's a 360° Observation deck and you can witness Áróra – Northern Lights show.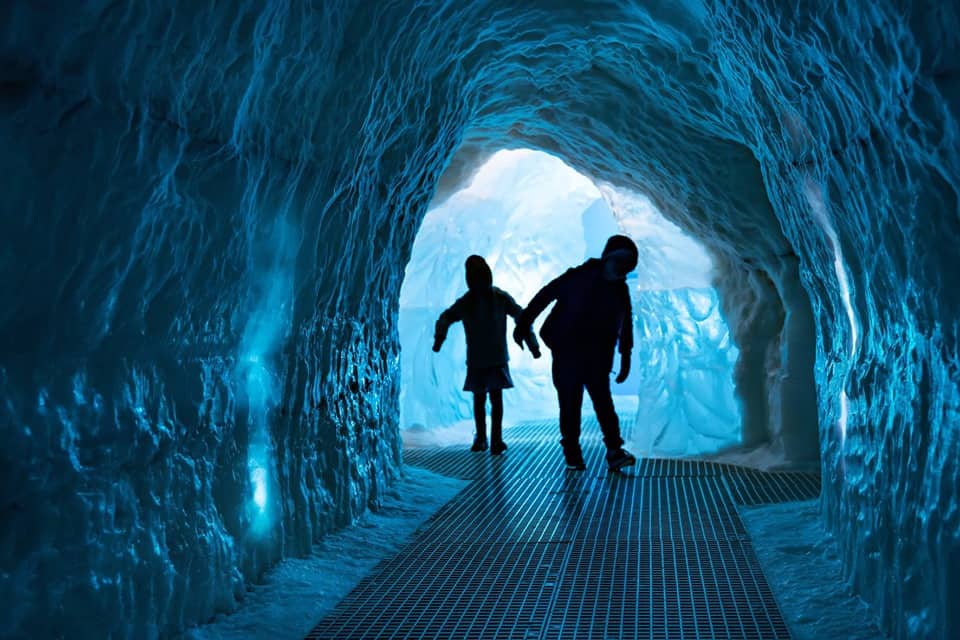 At the wonders of Iceland exhibition, there's real indoor ice cave, glaciers exhibit, and geological wonders with an augmented reality entertainment. This is one of those expensive tourist attractions you have to visit!
Cost- Adults: $32.84 | Children: $16.05 (6-17 years)
Our tips to save money-
Buy a Combo-ticket for the planetarium show and Wonders of Iceland exhibit. They include admission to the observation deck as well.
You get to save 37% by booking together, the total cost will be $36.98.
 So which of these expensive tourist attractions made it to your list? Do let us know your experiences in the comments below 🙂