Home » Spain » Tips to save money and travel cheap in Spain
Spain is one of the most beautiful countries in the world. Located on the Iberian Peninsula at the western end of the Mediterranean Sea it has a pleasant Mediterranean climate. With its warm summers, mild winters, pristine beaches favored by the long coastline and buzzing nightlife the place is truly a traveler's delight.
So if you are planning to visit this charming country go right ahead. However with the rapid influx of tourism has come to a rise in costs for everything from accommodation to food and drinks here (particularly along the coastline), hence Spain no longer remains a budget travel destination (it once used to be).
But that being said one can always find numerous ways to curb the travel expenses and save money.
In the following lowdown, we bring you a few tips on how to travel cheap in Spain and make your travel budget-friendly
Enjoy! Happy Travels!
1) Choose the time of your travel and accommodations wisely
Unless you have a second home here the biggest chunk of your budget will be spent on accommodations. So if you plan well you can save a considerable amount on this and still get to amply enjoy what the place has to offer. The less money you spend on beds, the more money you get to spend on the fun!
Our tips to save money-
Avoid traveling in the peak season of July and August. The prices are highest during the time and everything will be a bit more. About 60 million tourists come to Spain annually during the high season. And most of them go to the beach communities' during this time when hotel rates are at the highest. So if you must travel in the high season, avoid the hotels on the coast and choose the ones at inland locations such as Seville, Granada, Cordoba or Madrid where it's low season. You will save a great amount of money.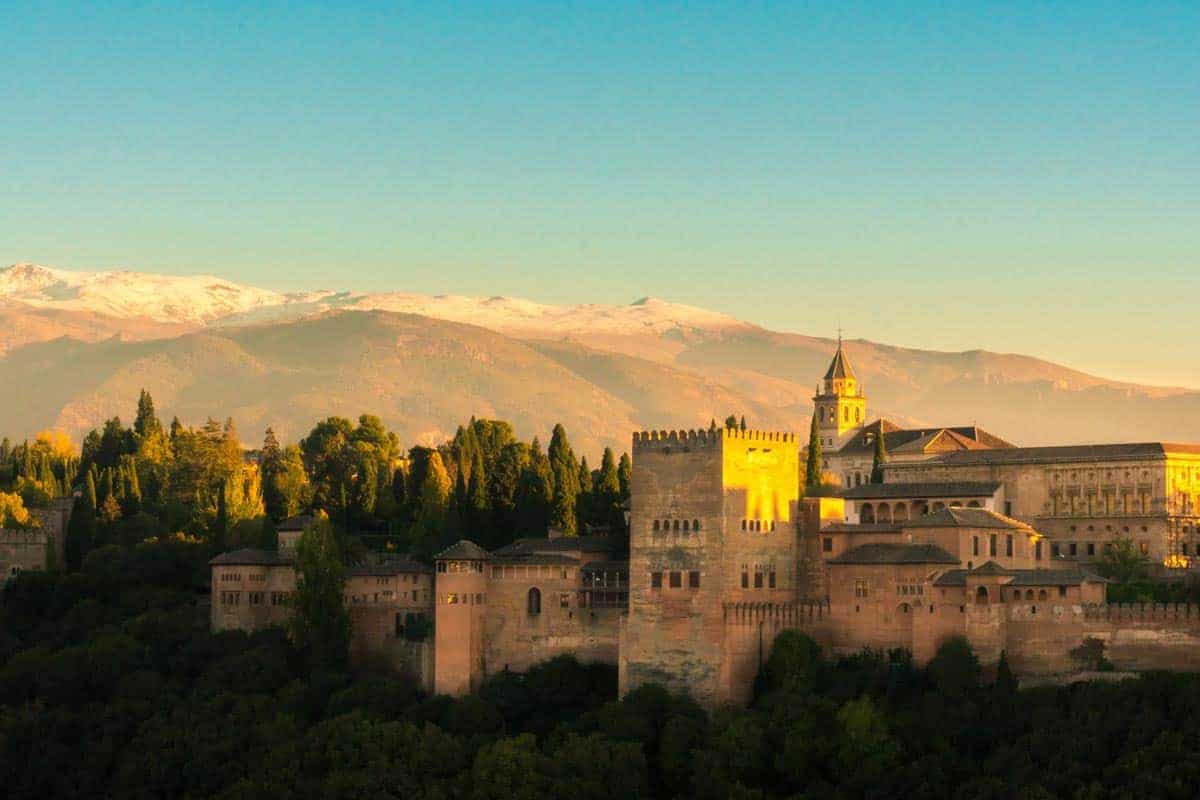 During the offseason, hotel rates drop everywhere in Spain, up to 30% or more. Also, air flights from the USA will be considerably lower.
Shoulder seasons (spring and autumn) between April to the end of May and September to the end of October are great times to visit. The tourism traffic is much less and the prices are cheaper overall. The atmosphere is pleasant however it's not exactly beach season yet.
If you are booking your accommodations online do see what the hotel rate is for a different date. At most hotels, the rates change every day and usually the weekend rate is lower than the midweek rate (Sunday nights are the quietest night of the week), but this may be the opposite for resorts, where the weekend rates are higher. So if the dates are not a problem change your schedule to take advantage of lower rates.
Couchsurfing is another great way to save money on accommodation while also getting some insight from the locals. You can use Airbnb or Booking.com to search for properties to your liking and preference. Alternatively, house-sitting for somebody can also get you accommodation almost free of cost. Hostels (with private rooms) or renting self-service apartments are another way of booking a pocket-friendly accommodation. Free WiFi is standard in Spain and it's not uncommon to find hostels with free breakfast, either.
There are also over 400 campsites across Spain offering basic facilities to those who travel with a tent. Campground prices start $17-20 per night.
2) Getting around- Take buses more
Spain is a very well connected country and public transportation options are many. So getting around is not that of a task.
Our tips to save money-
While the train system is fast in the country, it's expensive. If you want to save money, take the buses. Most of them come with outlets and free WiFi. FlixBus starts as low as $6. For traveling south (to Seville or Granada) try Alsa.
Another way to share fuel and money is to try car sharing. BlaBla Cars are the quite popular and preferred method of travel in the country. Their site is based on a shared economy that connects drivers and travelers. To put things into perspective, five shared rides for two will come at about $85 as against just one train trip travel cost of $48.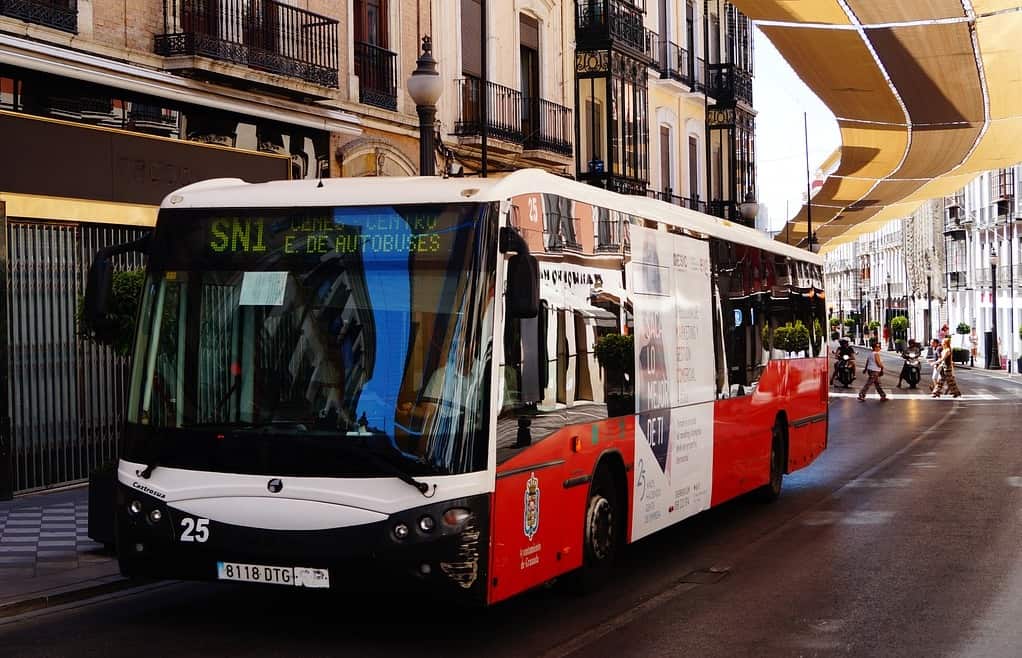 Large cities like Madrid and Barcelona have extensive metro systems. if you plan on using the metro system quite a bit, get the combo passes that will save you money overall. Ten-trip tickets cost about $15 in Madrid and $12 in Barcelona.
If you are considering a self-drive holiday, note that parking will be an extra in most hotels (esp. In bigger cities like Barcelona and Madrid). Since many hotels do not actually have their own parking facilities but set up an arrangement with a local car park and then charge a flat rate fee per day for parking. So choose wisely.
You go off the beaten modes of transport and hitchhike.
3) Eating out- Gorge on Tapas
Spain is a foodie's delight. Here you will find a variety of options to indulge in. Plus all weekdays most restaurants post 'menu of the day' or menu del dia midday outside their places chalked onto a board. It usually consists of soup or salad, two plates, a dessert, bread, and coffee (many times a glass of wine or beer). Enjoying the menu del dia is the most economical way to eat in Spain ($9- $15.70).
Our tips on saving money-
Apart from having menu del dia, you can also indulge in the sandwich meals and Tapas of Spain. These small bites of delicious food at a reasonable price can be found everywhere in the country. They cost anywhere between ($4-$12). These will be cheaper (and filling too) than eating the customary dinner. In Granada and Leon with every small (usually alcoholic) drink, you buy in a bar you get something to eat- for free. Now that's something!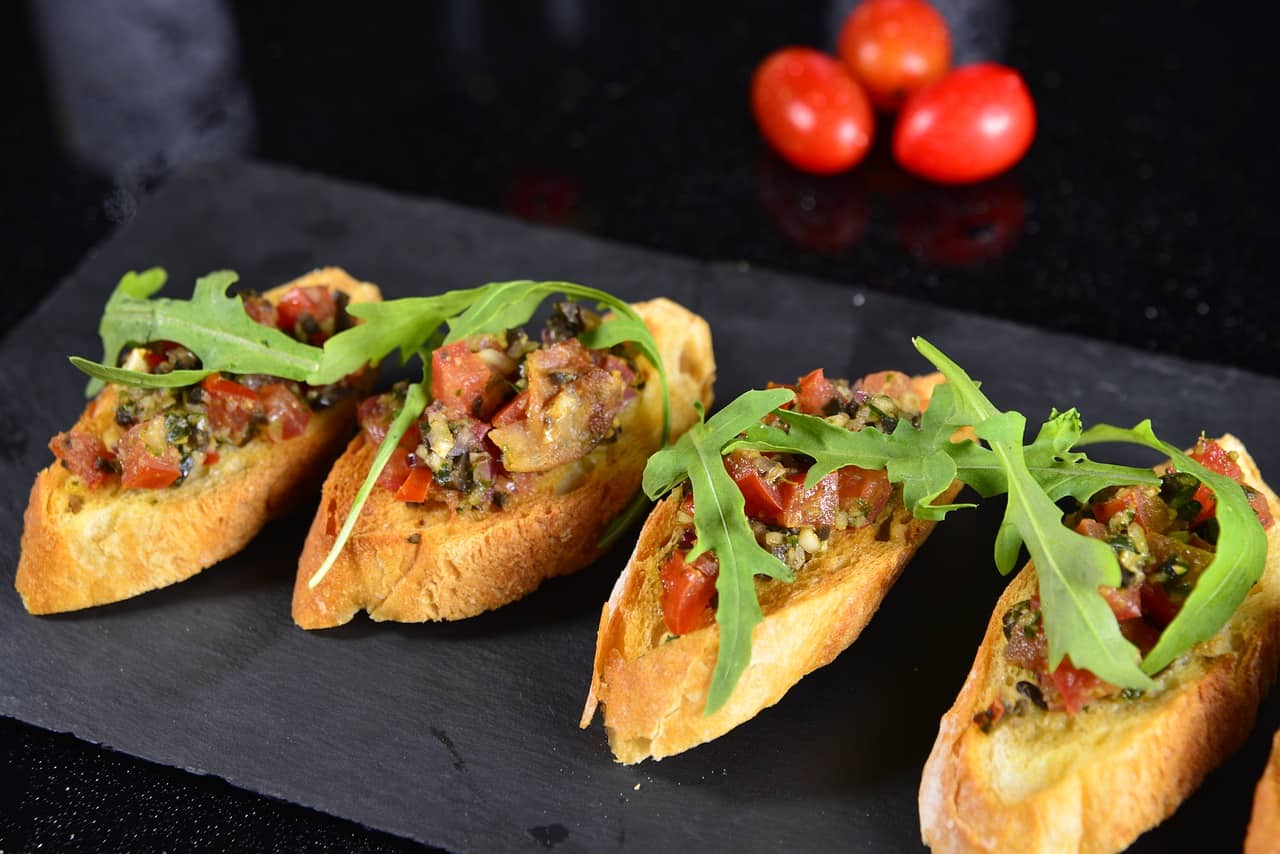 Another way to save big on food is- cooking your own meals/breakfast. Groceries will cost around $30-35 per week. There are copious local markets around the country where you can get the cheapest (and freshest!) produce, fruits and meat to have a healthy filling meal.
Alternatively, you can also buy ingredients and wine at the supermarket. Good wines are available in liter cartons here for less than a euro and most of the time they taste great.
Don't spend on bottled water. The tap water in every big city in Spain is perfectly safe to drink and meets all the sanitary rules.
It's always cheaper to eat out in the middle of the day in Spain than at night. Since that's the way Spaniards dine (the portions are also big at this time) and this is also when there is most competition amongst restaurants. So you'll find better value if you eat your main meal at lunchtime.
At restaurants, even classy ones, don't be afraid to share courses/meals. Spanish consider it perfectly okay and take it as a way of sharing experiences. It's so integral a part to the dining experience that it's built into the menus even (para compartir). You can easily share Spanish delicacies as paella, morcilla, and platter of embutidos or cured meats and cheese.
You are not required to leave large tips in Spain. A small change is usually fine.
4) Visiting Museums- go on specific days
Spain is replete with magnificent art, paintings, sculptures, and great architecture. So there is no dearth of museums, historical and art sights here.
Our tips to save money-
You can visit the museums and other historical attractions for free at certain specific days and times. Check the list below-
Admission is free at Museo Nacional del Prado, Madrid (the biggest art gallery in the world) Monday to Saturday from 6 pm – 8 pm, Sundays and holidays 5 pm – 7 pm. During the last two hours of opening, there is a 50% reduction in the price of admission to temporary exhibitions.
Free of charge day at Museo Nacional Centro de Arte Reina Sofía, Madrid Sunday-1:30 – 7:00 p.m. On April 18, May 18 and October 12, December 6 it remains open and free all day.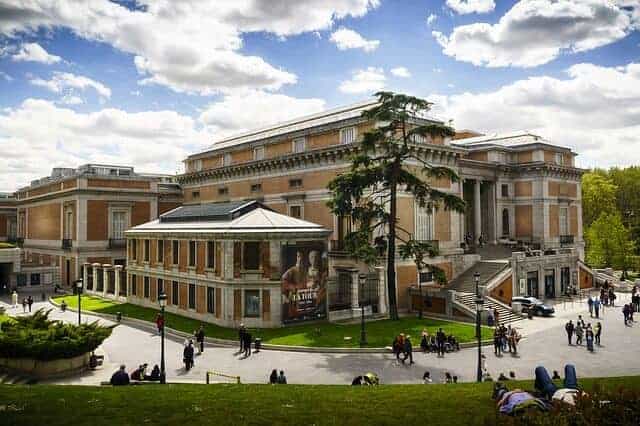 At Museo Thyssen-Bornemisza, Madrid there's free entry on Mondays from 12 pm- 4 pm. However, it is exclusively for Mastercard holders.
There are many museums in Barcelona too you can enter for free all day on the first Sunday of the month. The Picasso Museum, the Museum of Catalan History, the Hospital of Sant Pau, the MNAC National Museum of Catalan Art, and the Barcelona History Museum all fit in this category.
Picasso museum is also free of charge on Thursday afternoons from 6.00 pm to 9.30 pm and on 12th February, 18th May and 24th September.
5) Visit other free sights
Many other beautiful parks and attractions are free to visit in the country. You can picnic at the charming Parque del Retiro in Madrid, indulge in a run along the Manzanares river at Madrid Rio park or have fun in the wildlife zoo at Casa de Campo.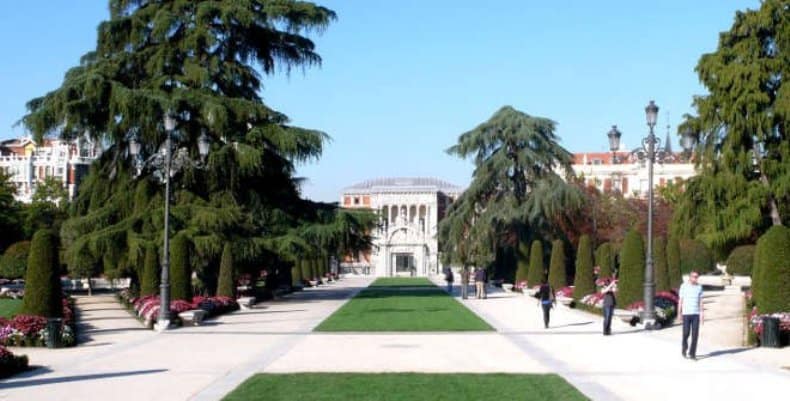 One can enjoy to their heart's content at these places without having to burn a hole in your pockets. Visit La Almudena Cathedral in Madrid for free and catch the beautiful sunset and early morning views.
Free walking/bike tours are also great alternatives for seeing the various sights around with expert local guides. Tipping the guide at the end is recommended.
6) Enjoy the many fiestas
The country is renowned for its festivals, every neighborhood and places small or big throws a few parties every now and then (Festa major) and everybody is invited. So find the local fiestas happening around at the time of your visit and merry away.
These fests might involve live music plus some free food (which could well be giant paella, grilled sardines BBQ or chocolate and churros) for everyone.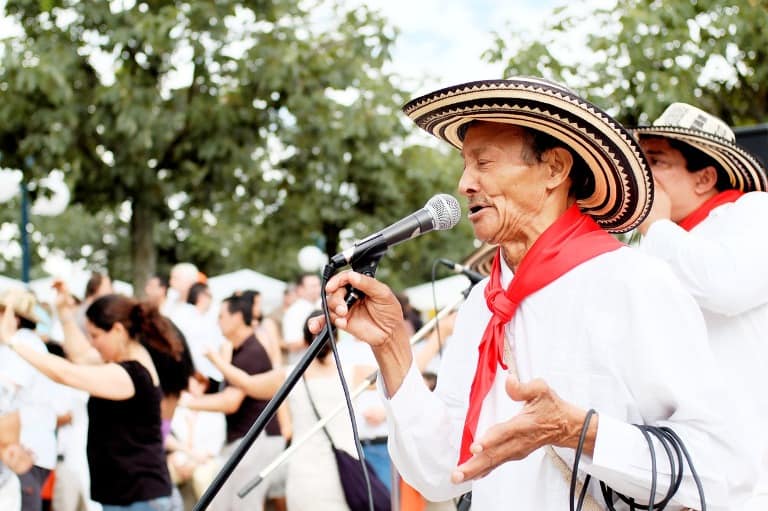 So you not only get to share the moment of merry bonding with everybody around, but you also save a few Euros (which really is just an add-on here, given the sheer uniqueness of experience).
7) Consider getting a travel/medical insurance to save on unexpected emergencies
While traveling away, it is always a good idea to get good travel insurance. It protects you against illness, injury, theft, and cancellations. The comprehensive protection is worth every penny in case anything goes wrong. Some of the trusted travel insurance you can sign up for- World Nomads, Safety wing.
If you are a resident of the EU, you can get free EHIC (European Health Insurance Card) which allows you access to the excellent public health system that operates here in Spain. Also, you will be treated at par with Spanish nationals with this card.
8) Claim your tax refund
If you are not a resident of the European Union, you can claim a refund of the VAT (Value Added Tax) paid on purchases in Spain which you are taking back to your country.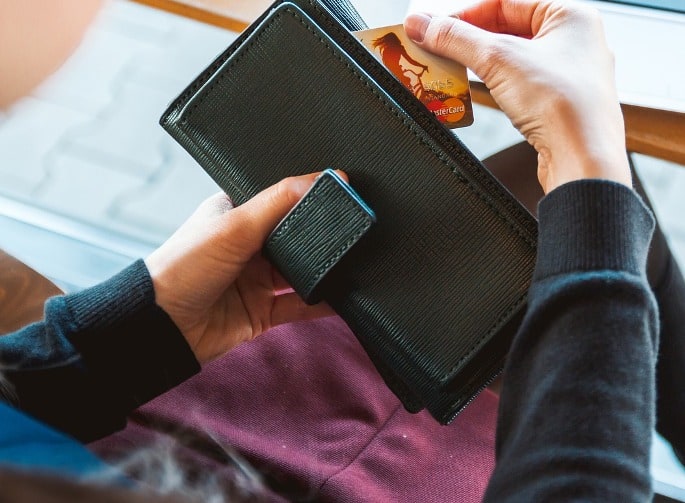 You just have to ask the shops offering this service to provide you with the DIVA form and validate it directly at the automatic terminals installed in Spain's main ports and airports. Do this before dropping in the bags at the airport as customs officials need to be able to see the products purchased.
So did you find these tips to travel cheap in Spain useful? Do let us know your thoughts in the comments below:)